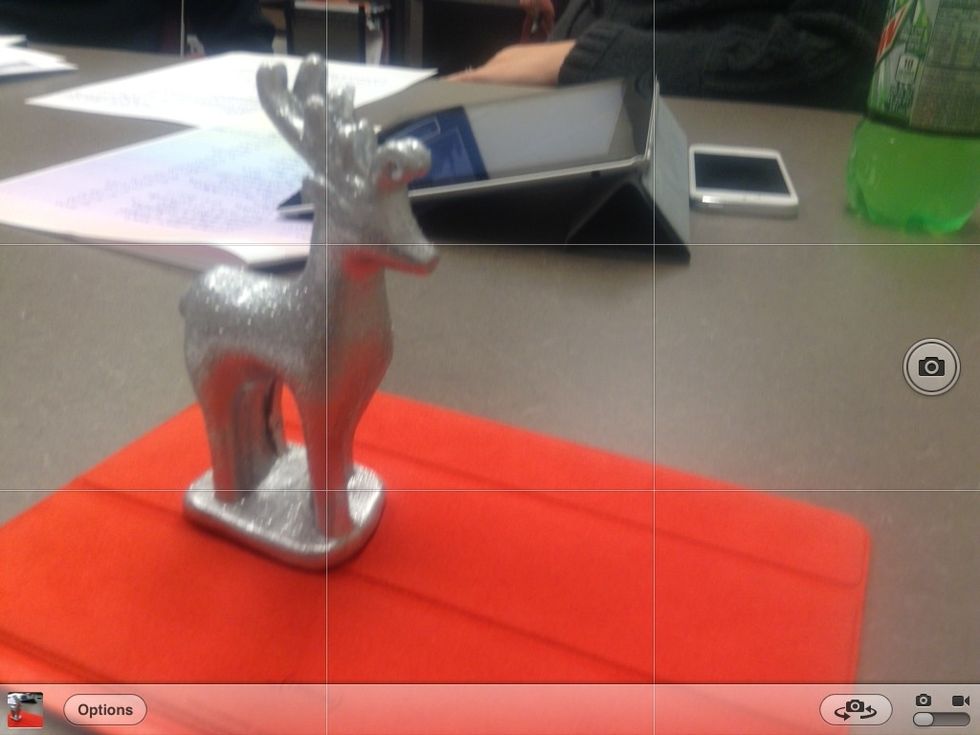 You'll need photos to add to your gallery, so use your camera to shoot your event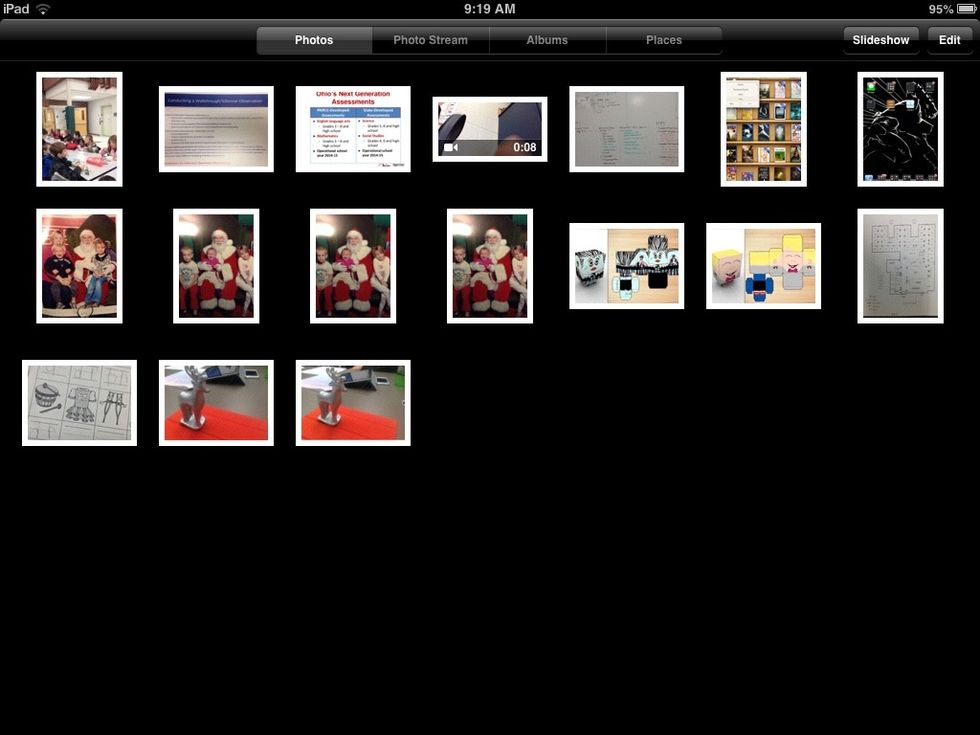 Open the photos app (the flower icon), go to your camera roll and touch EDIT at the top right of the screen
Touch the photos you want to be part of your gallery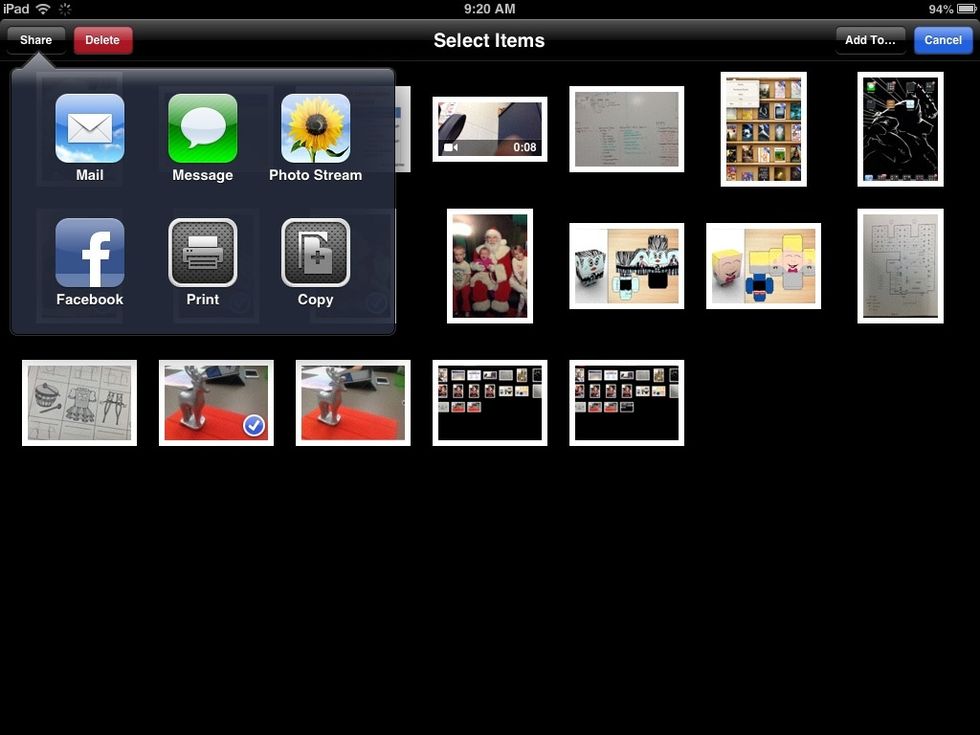 With your photos selected, touch SHARE at the top right of the screen, then select Photo Stream.
Now you can add photos to an existing Photo Stream (web gallery) or make a new one. Touch NEW PHOTO STREAM
You don't need to enter anyone in the To: field. Give your gallery a NAME and turn PUBLIC WEBSITE to ON, then touch NEXT.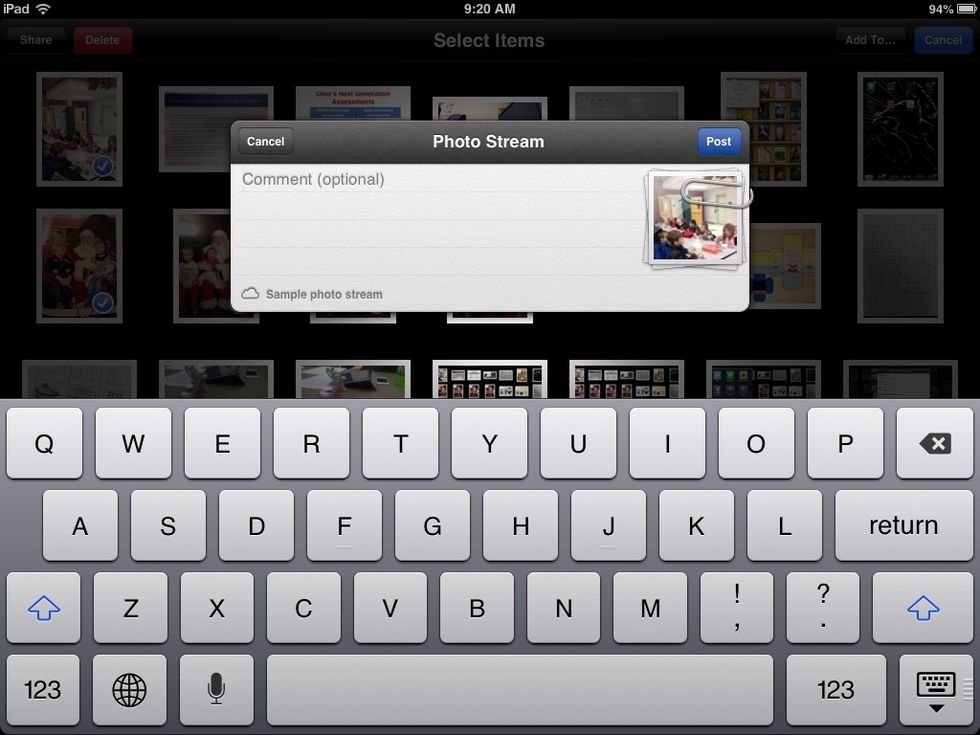 Adding a comment is totally optional. Touch POST to proceed.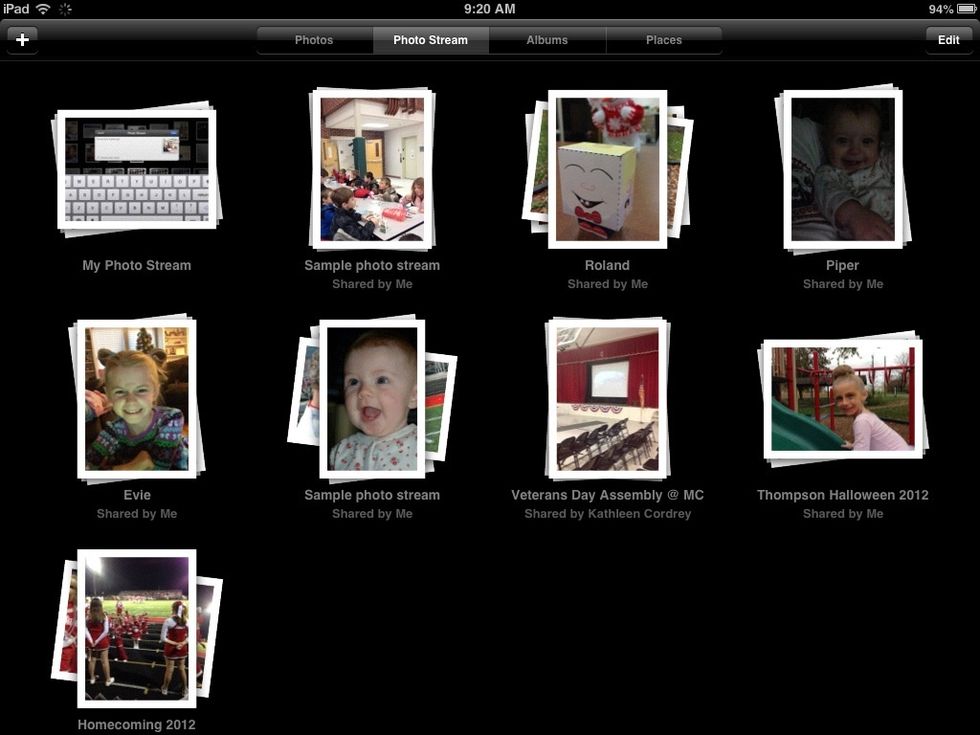 You will now see your new Photo Stream along with the others you've created. Touch EDIT at the top right.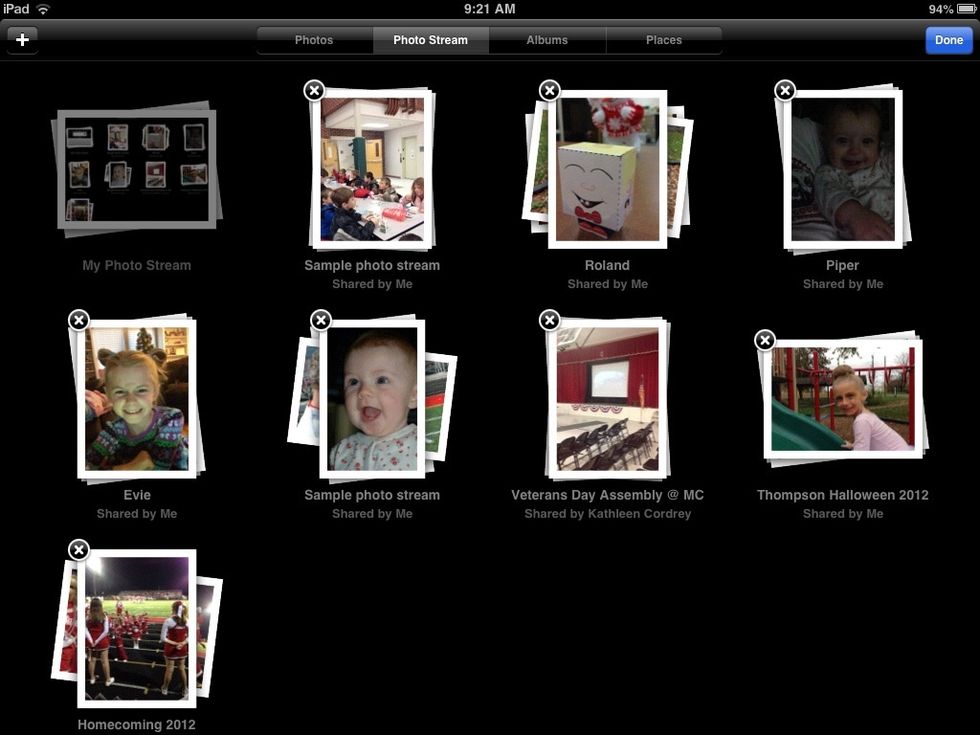 You'll see X buttons for deleting Photo Streams. We want to share ours, so tap the gallery you want to share to view details.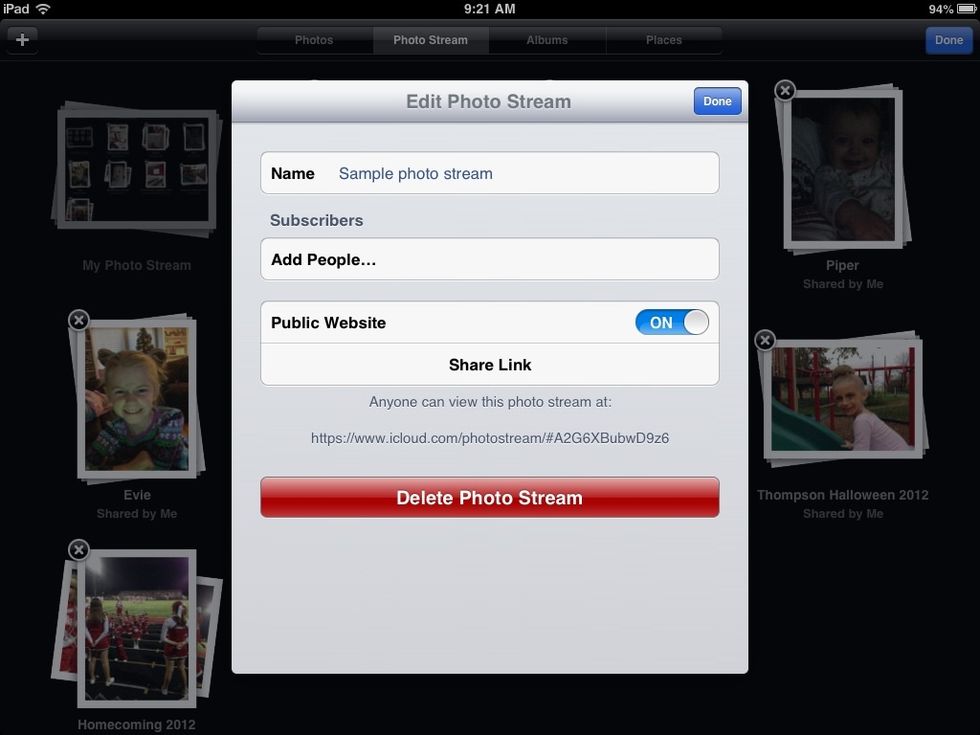 Touch SHARE LINK.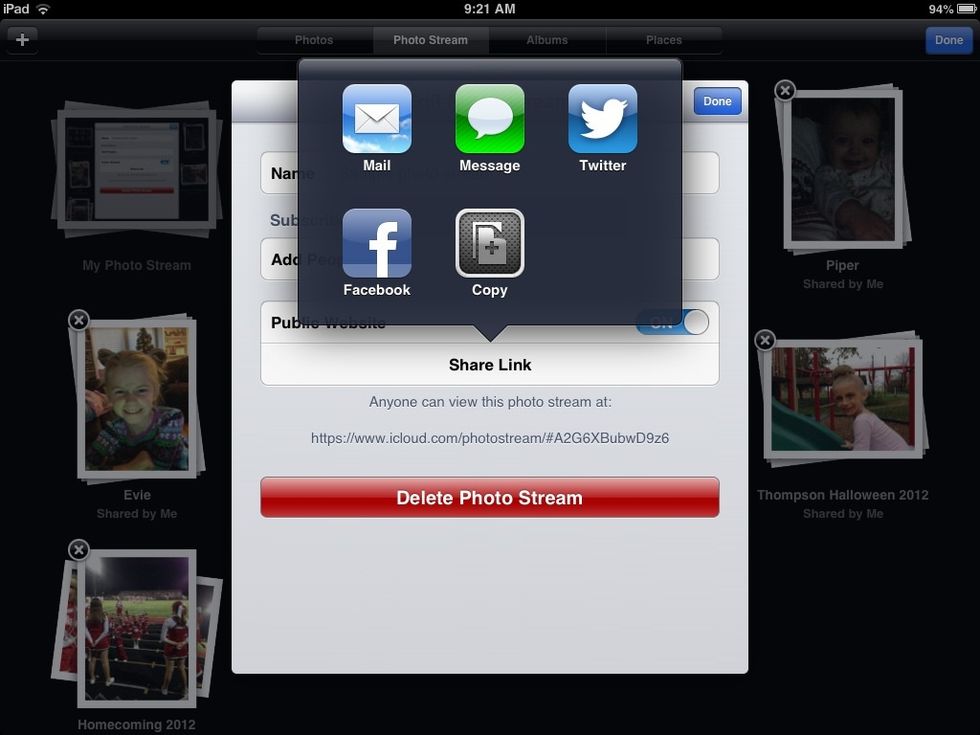 A web gallery has been created at the address you see above the delete button. Touch COPY so we can share it where we like.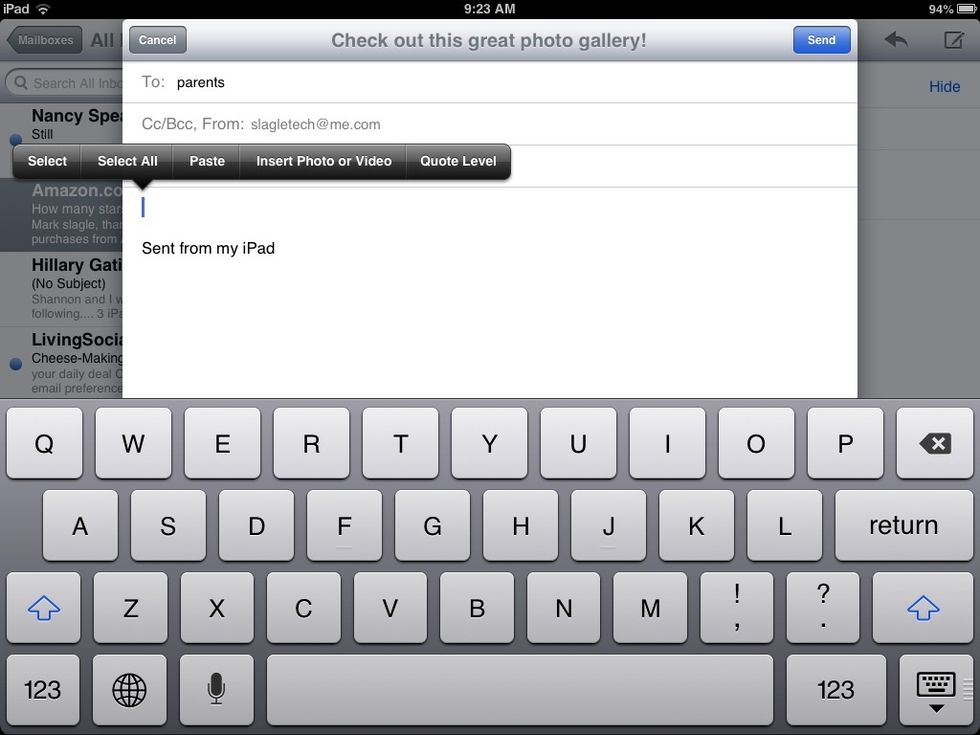 Perhaps you'd like to email your parents or colleagues. To paste the link, touch twice (double tap) and select PASTE from the menu.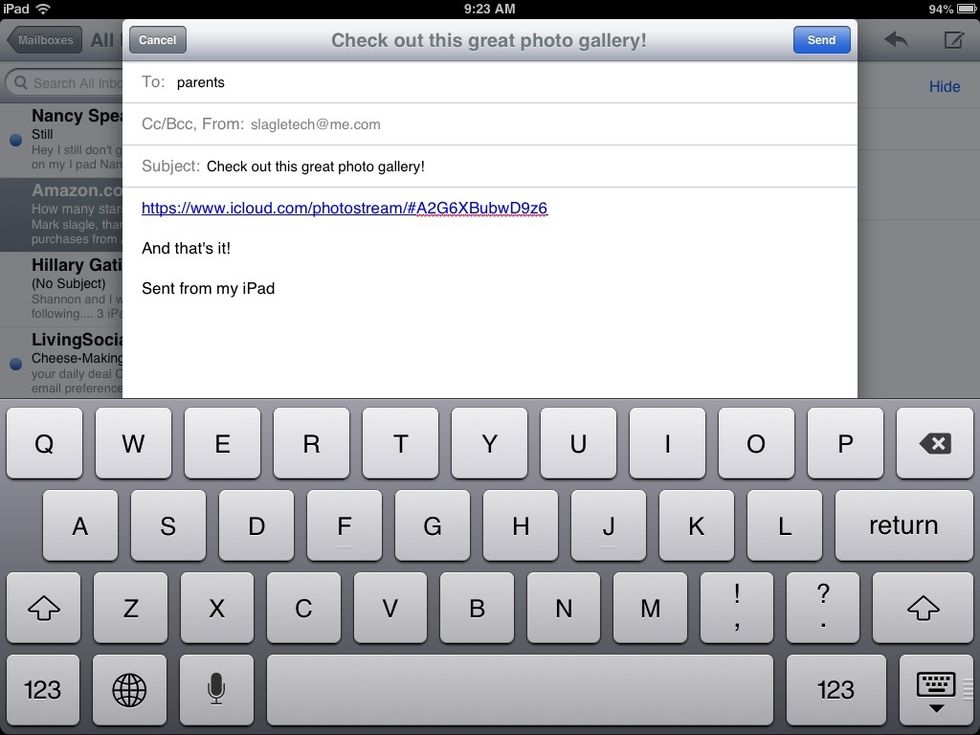 The web address of your gallery is now pasted into your email. Clicking it will take you straight to a beautiful, pre-built gallery.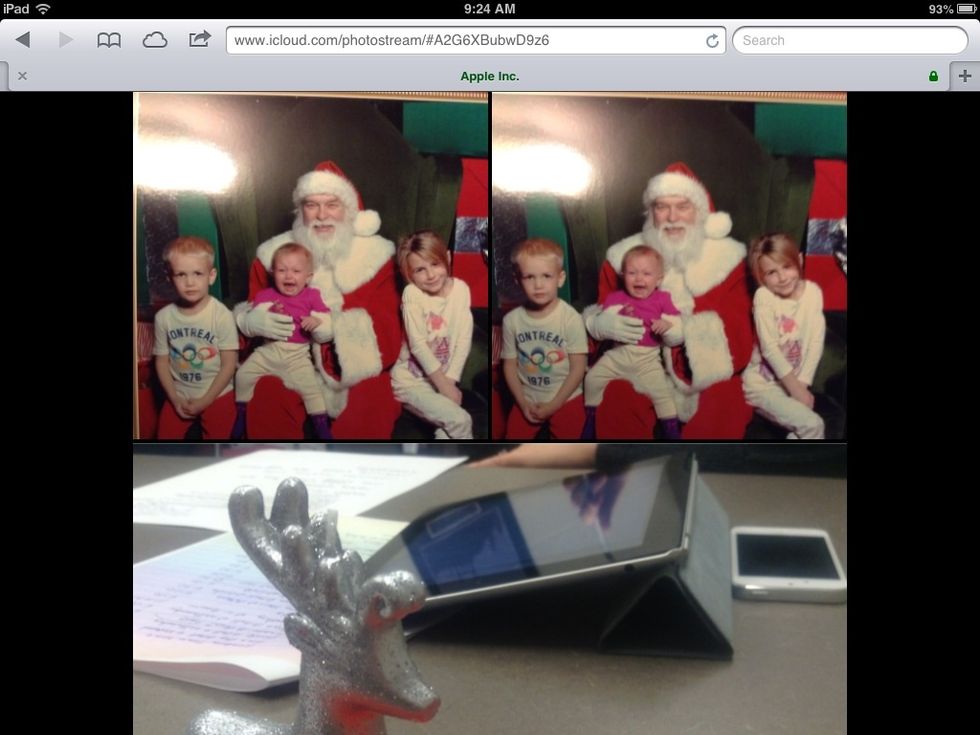 And here is your gallery in a web browser, no work on your part! Even better, any photos you add later automatically appear in the gallery, latest photos at the top.
Another option is to link from your web page. Edit your page, type a name for your gallery, highlight the text, click the add link button and choose ENTER URL.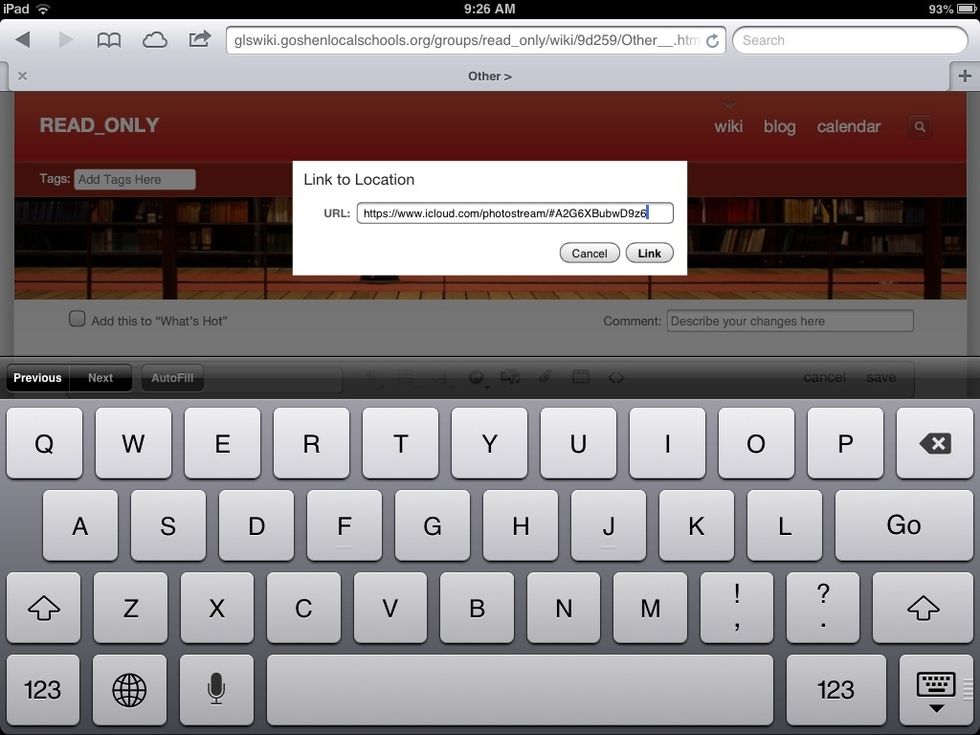 Paste the link your gallery and click LINK. Done! Gallery created!
That's all there is to it! Create as many galleries as you like, add as many photos as you like, and share instantly!
iPhone, iPad or iPod touch
Photostream turned on in settings