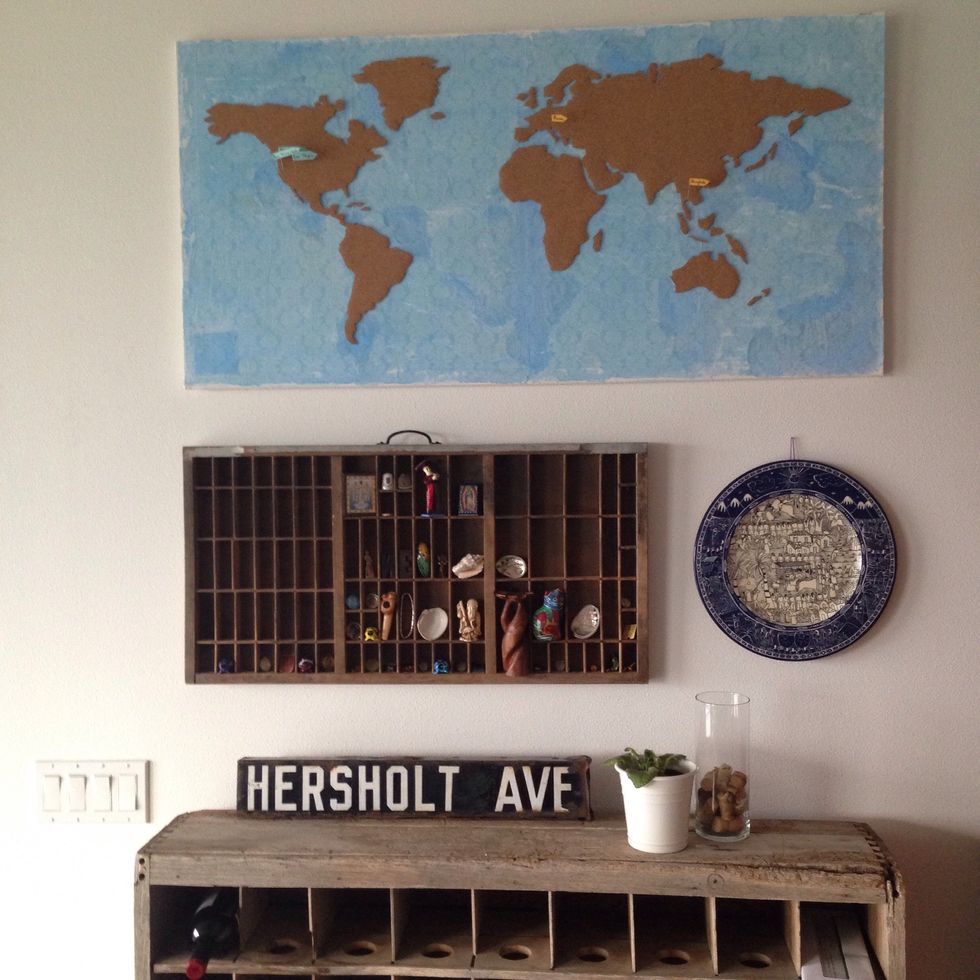 A look at the finished project.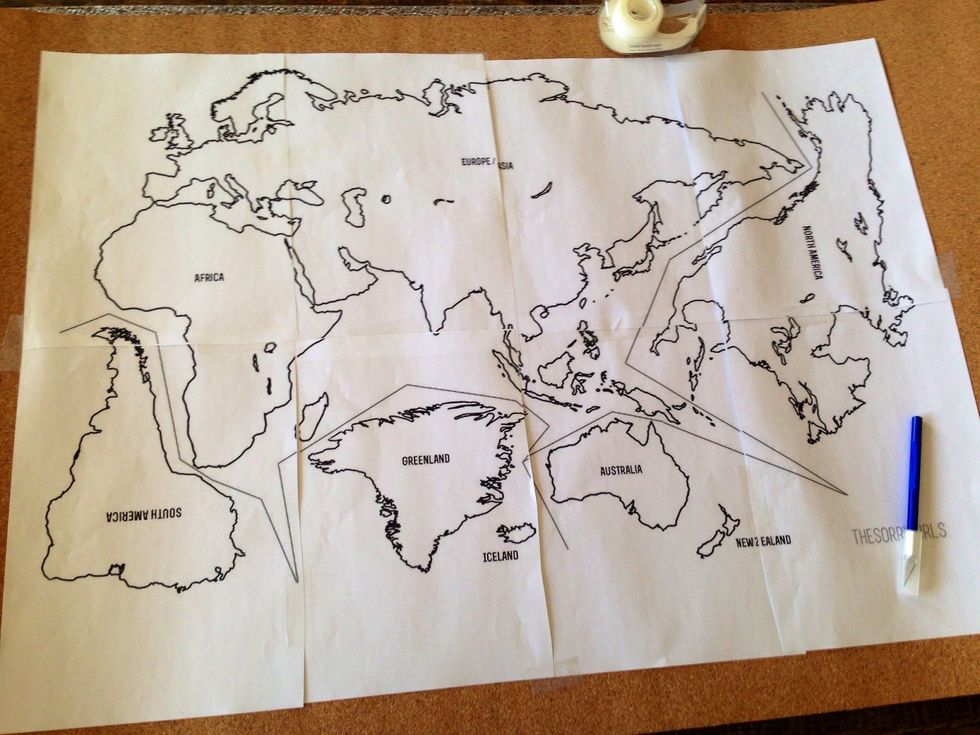 Find a map you like (don't pick something that's super detailed) and print out a large version of the map using the website blockposters.com. Then tape it together and place it over the cork.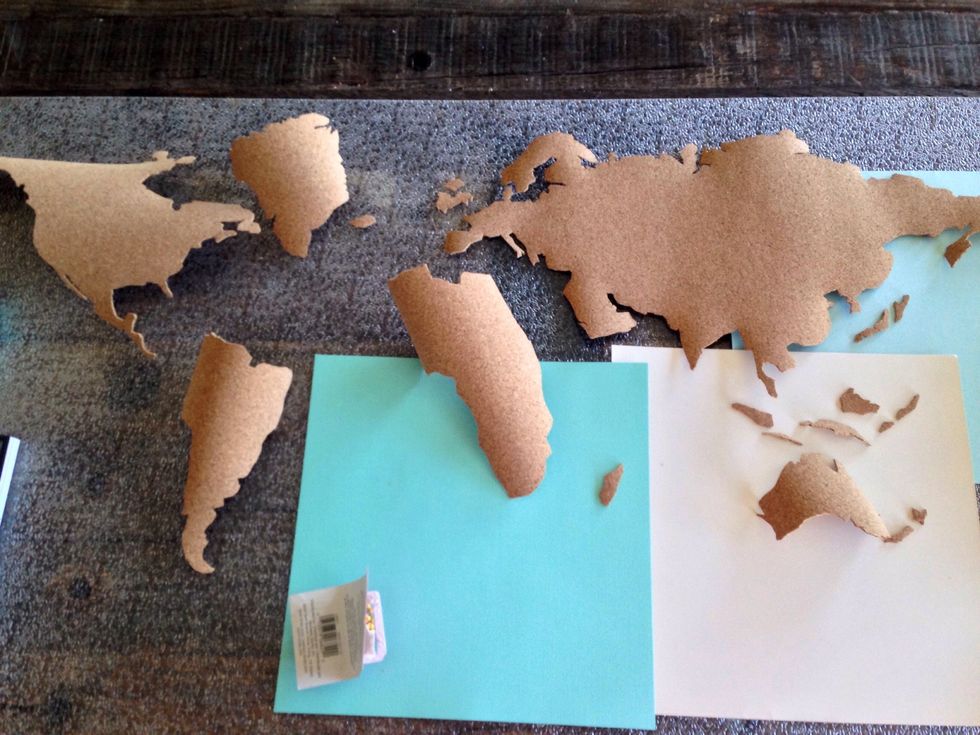 Use the exacto blade to cut along the borders of the cork until all your continents are cut out.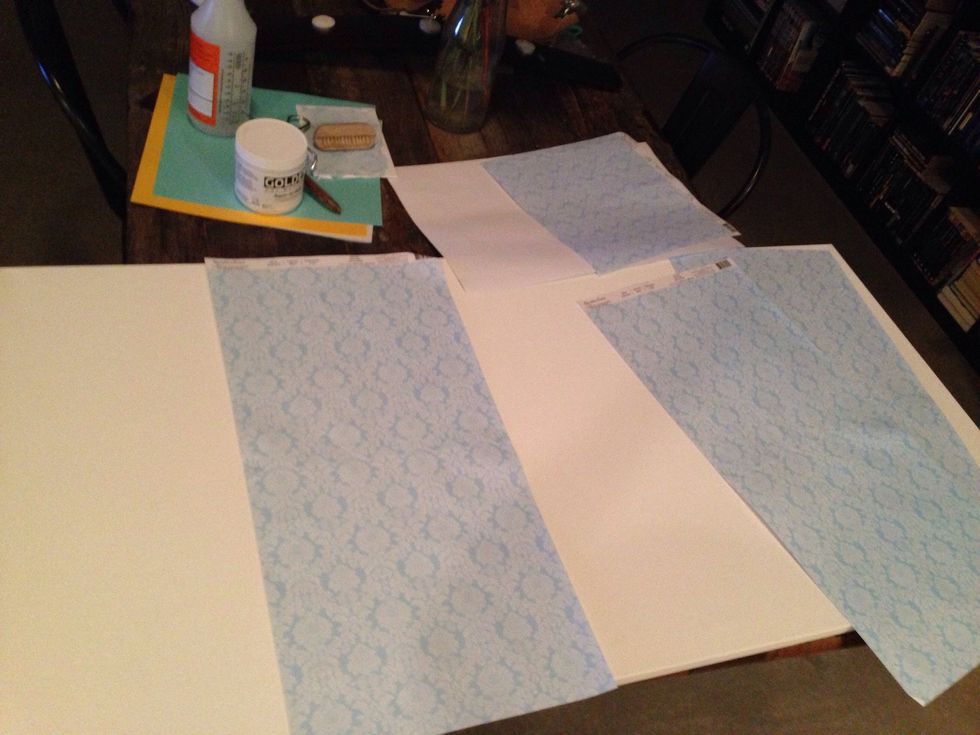 For the canvas, we're going to do an image transfer. Pick several sheets of paper you want for your background. Don't pick something too geometric.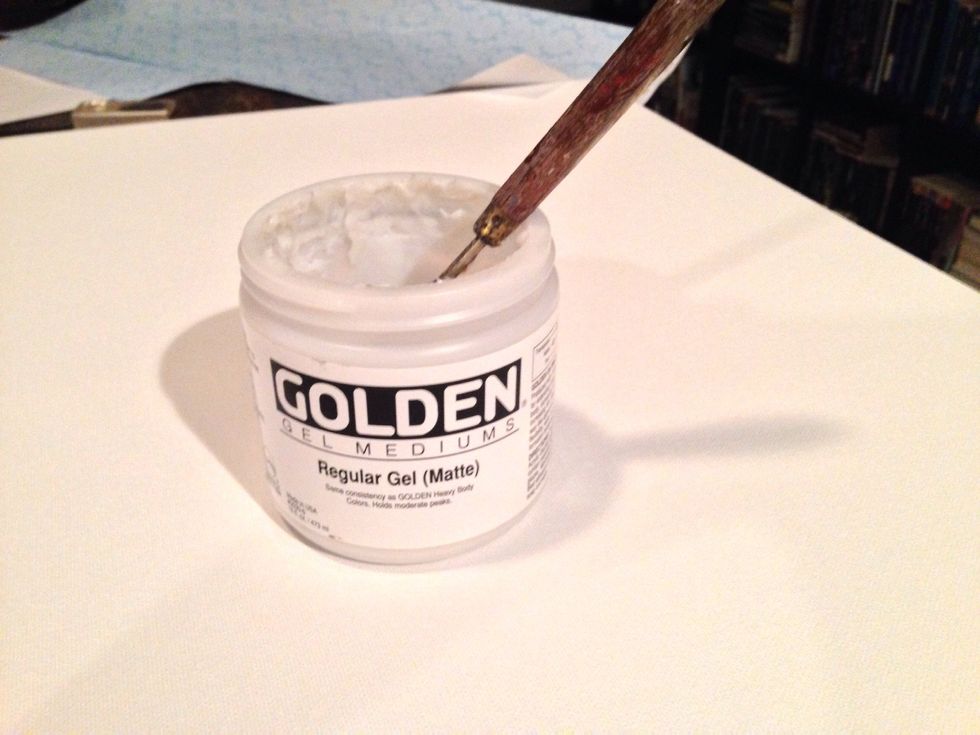 Spread the gel matte over the canvas. Work in batches, so it doesn't dry too fast.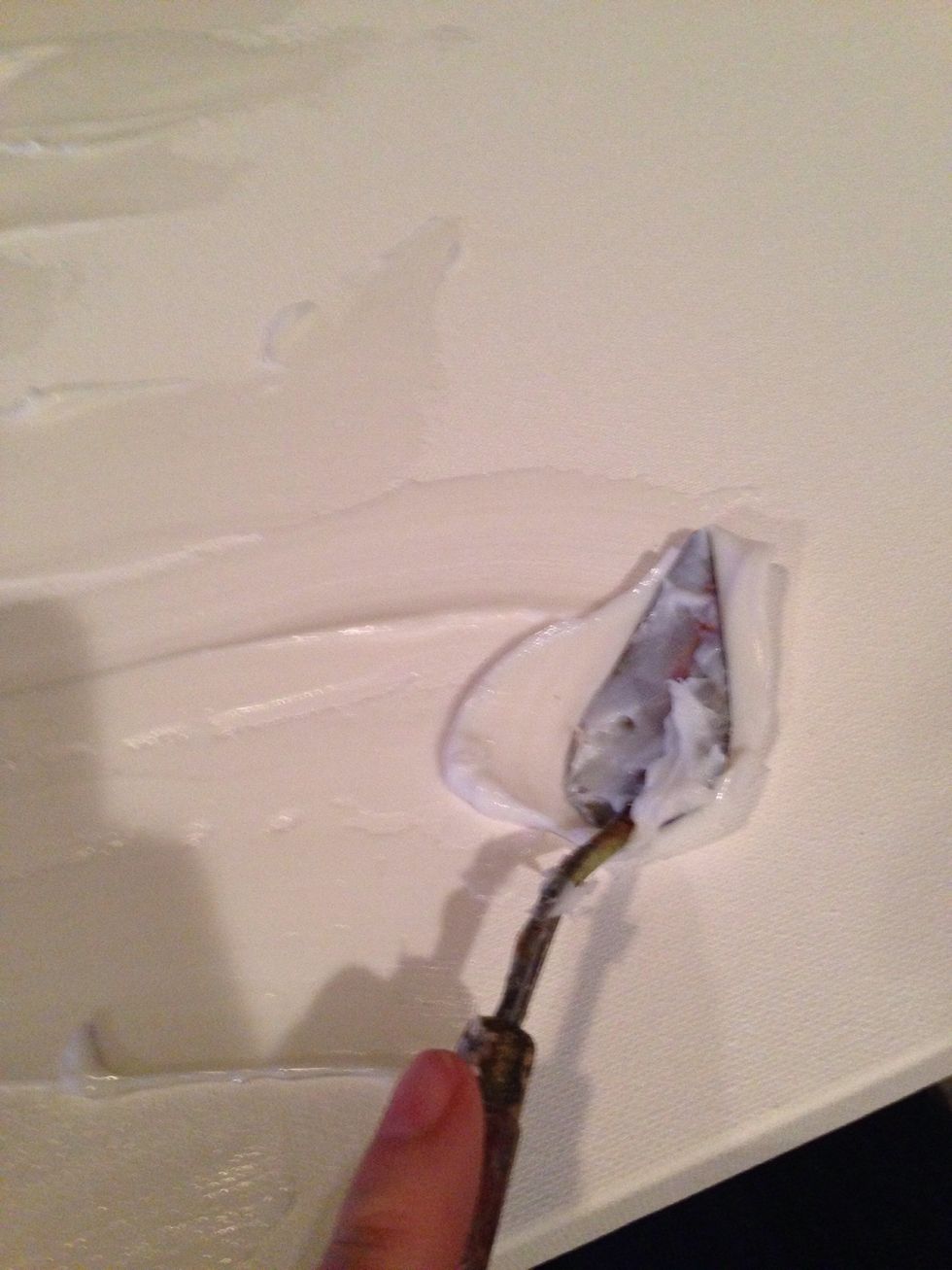 Try to smear the gel evenly. Not too thick, not too thin.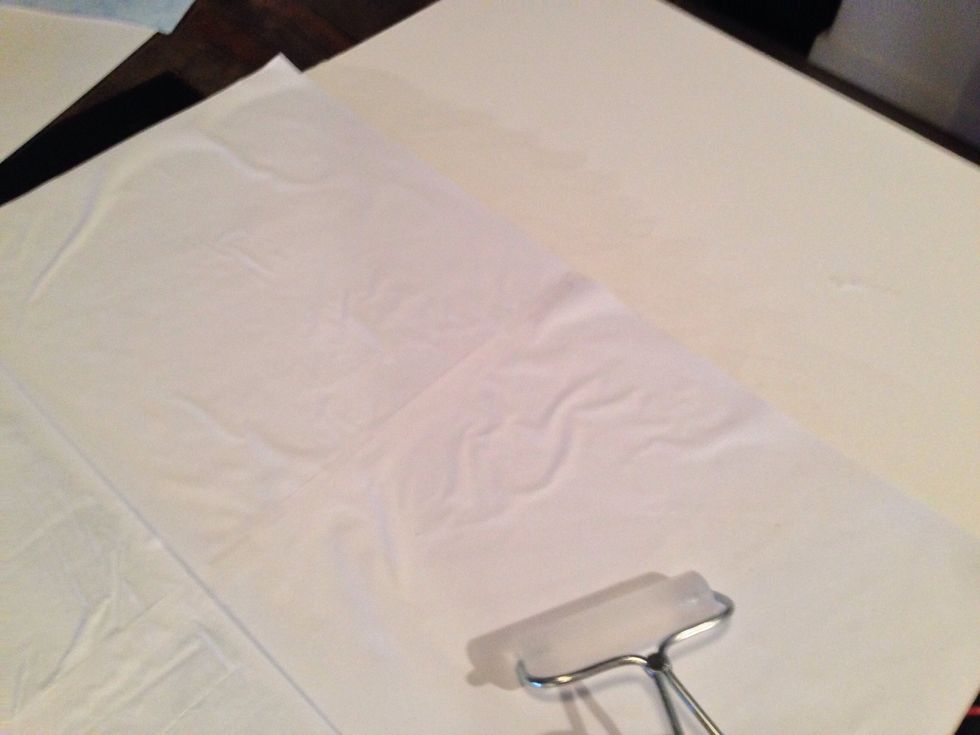 Then, place your paper (ink side down) on the matte and use the roller to smooth out any air bubbles.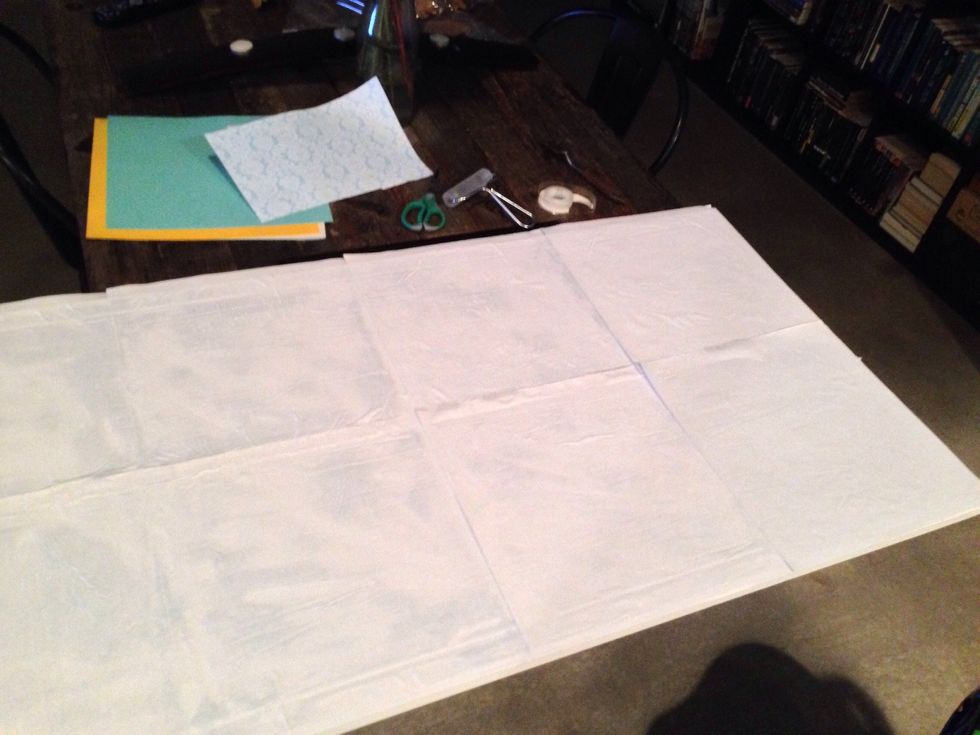 Repeat this until the entire canvas is covered.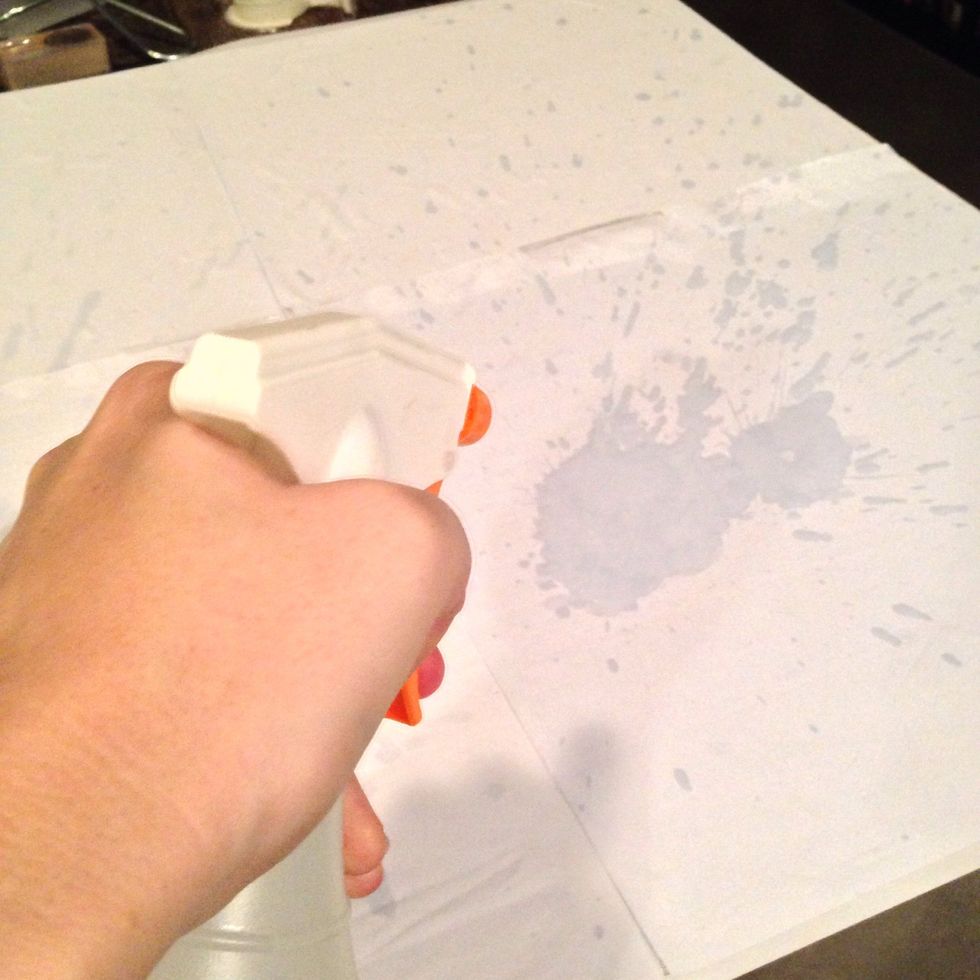 Let the matte dry, which can take several hours. Once it's dry, use a spray bottle of water to squirt water on the top of the paper.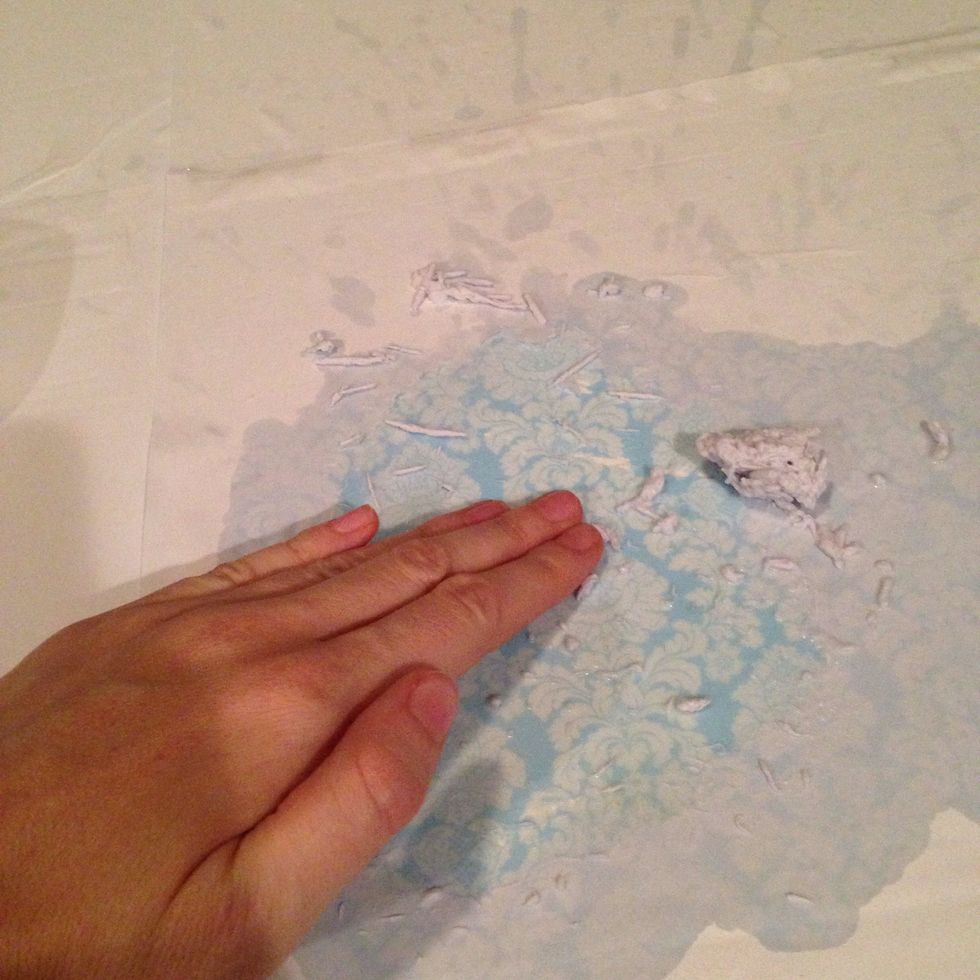 Gent long start rubbing your finger on top of the paper. The matte should have absorbed the ink and the paper should peel off. This will take a long time.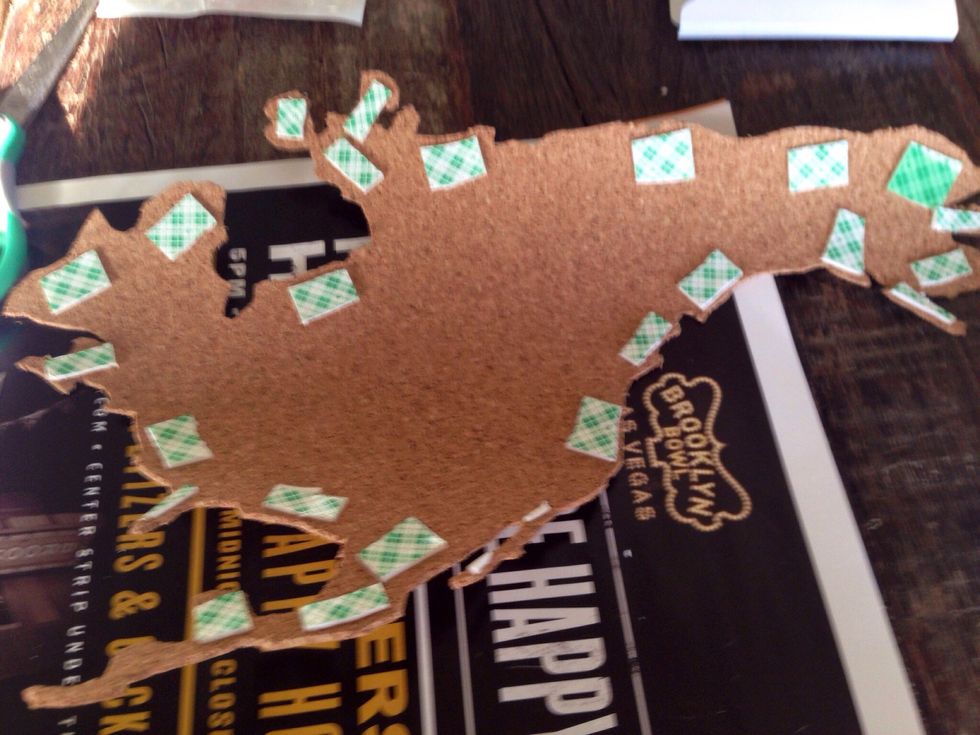 Cut and attach the double-sided tape to the back of the cork. Use the exacto blade to cut down smaller pieces. When the canvas is dry, peel the tape and stick the continents on.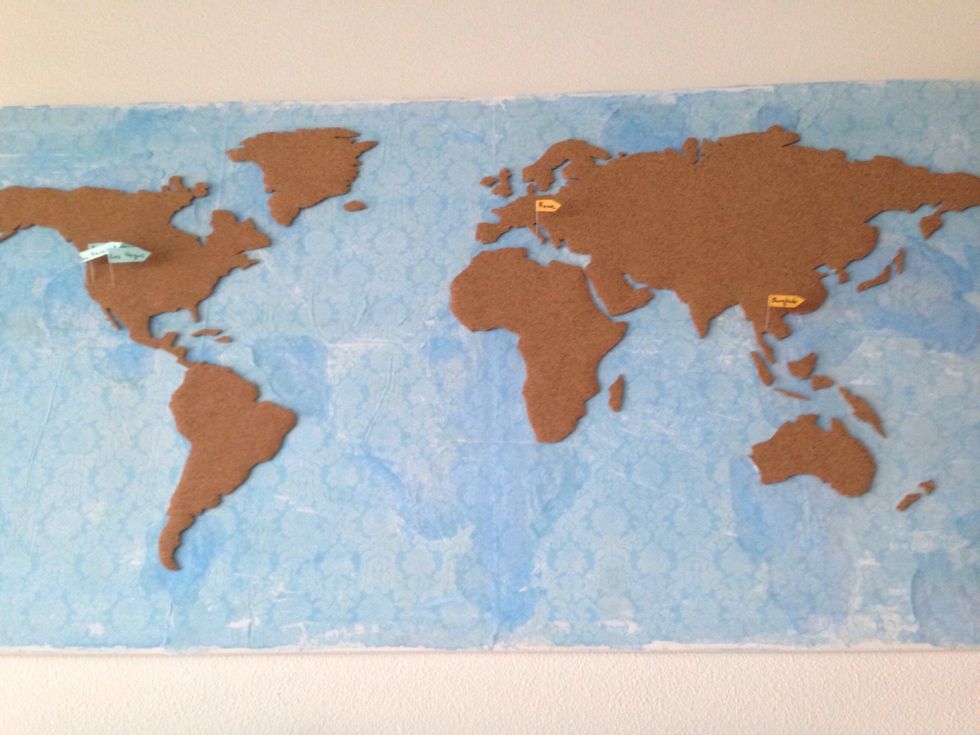 Use the other color paper, glue and sharpie to make flags with the names of cities you want stick in the map.
1.0yd One roll of natural cork from Lowes
1.0 Exacto blade
1.0 Double-sided tape
1.0bnch Pins
8.0 Sheets of the same pattern paper 12x12
3.0 Sheets of different pattern paper (optional)
1.0 Glue
1.0 Matte medium
1.0 Roller
1.0 Map you like
1.0 Spray bottle of water
1.0 Canvas
1.0 Palette knife
1.0 Small sharpie