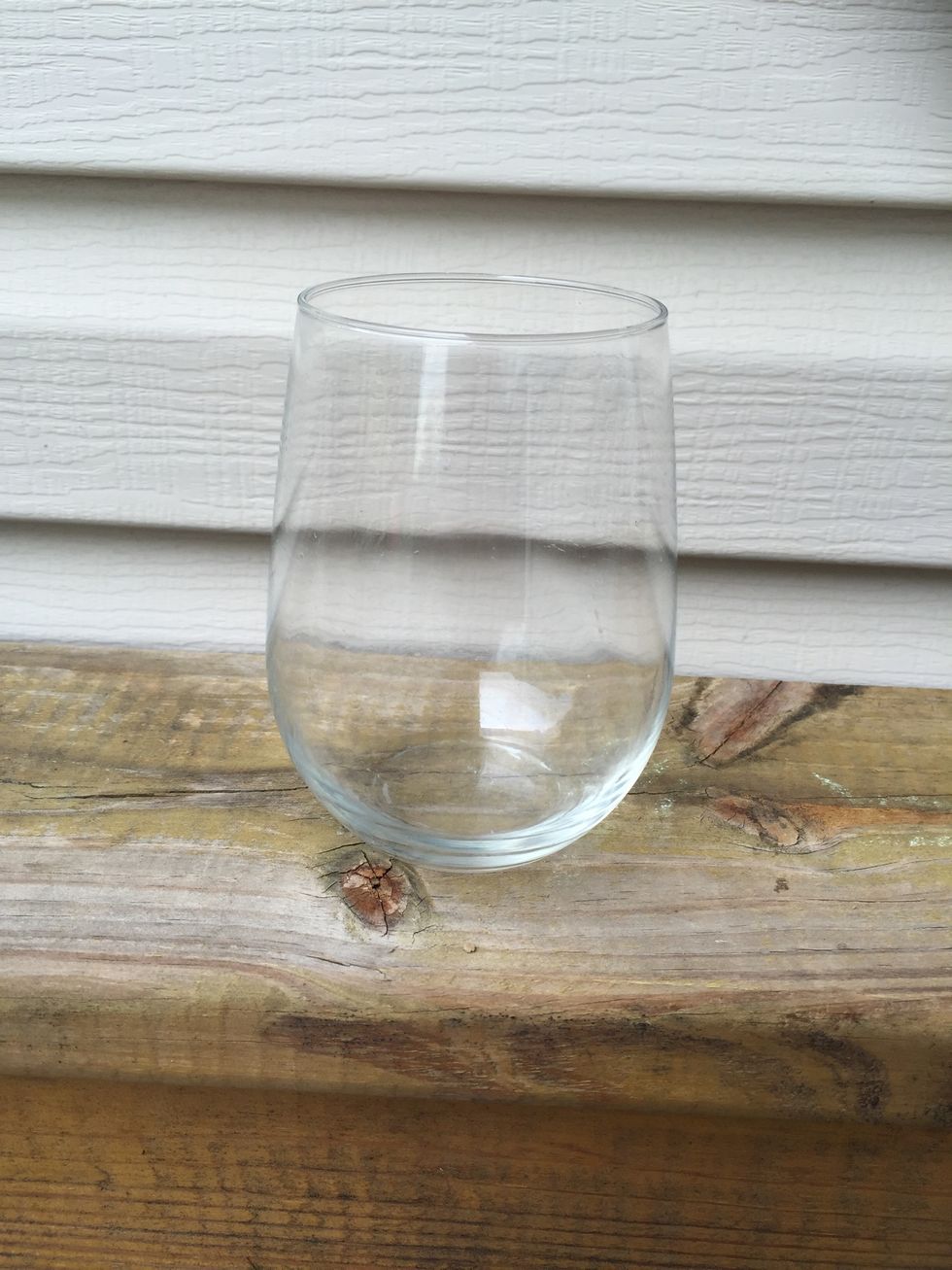 Pick a glass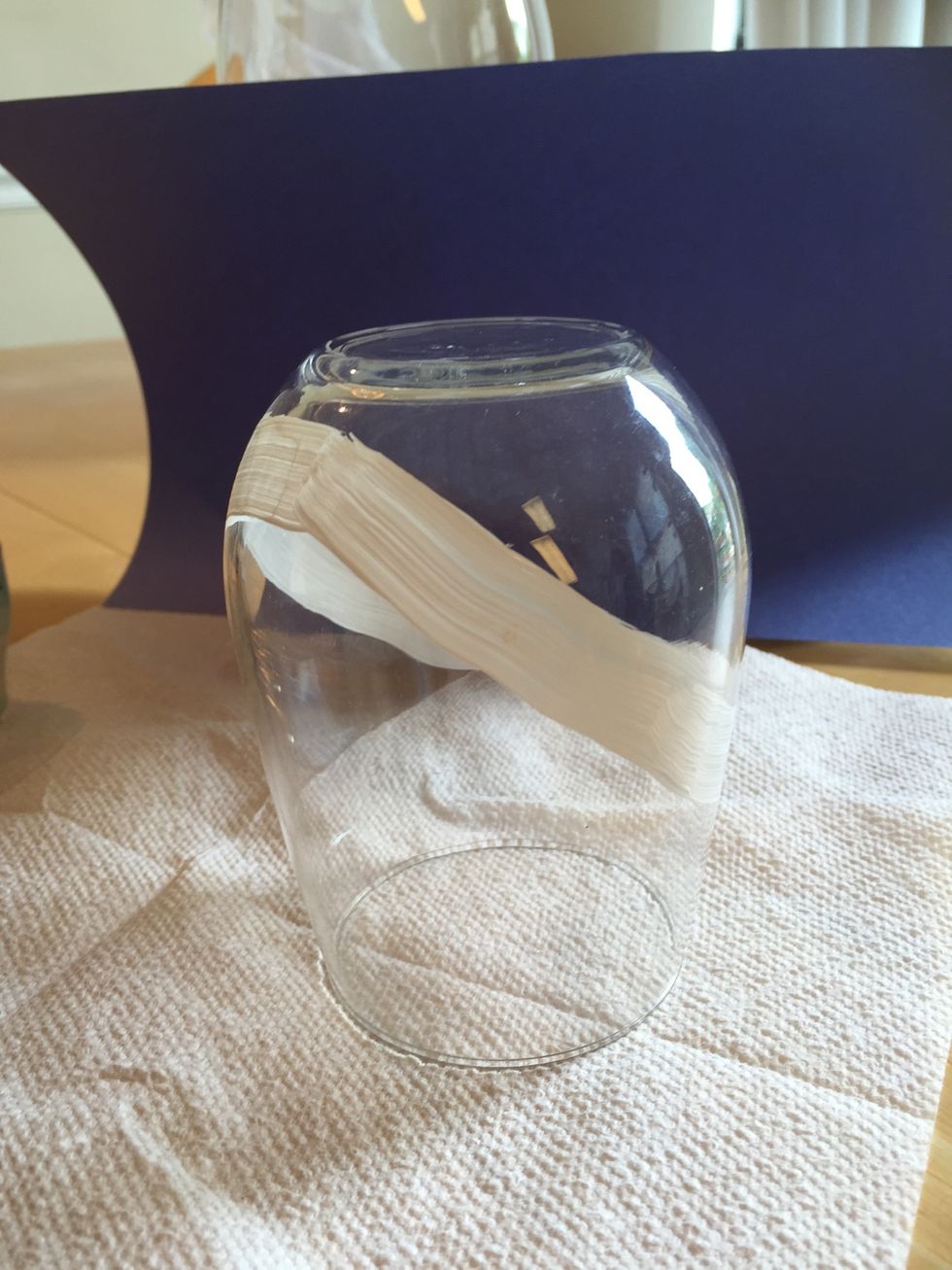 Paint a tipped oval around the glass white.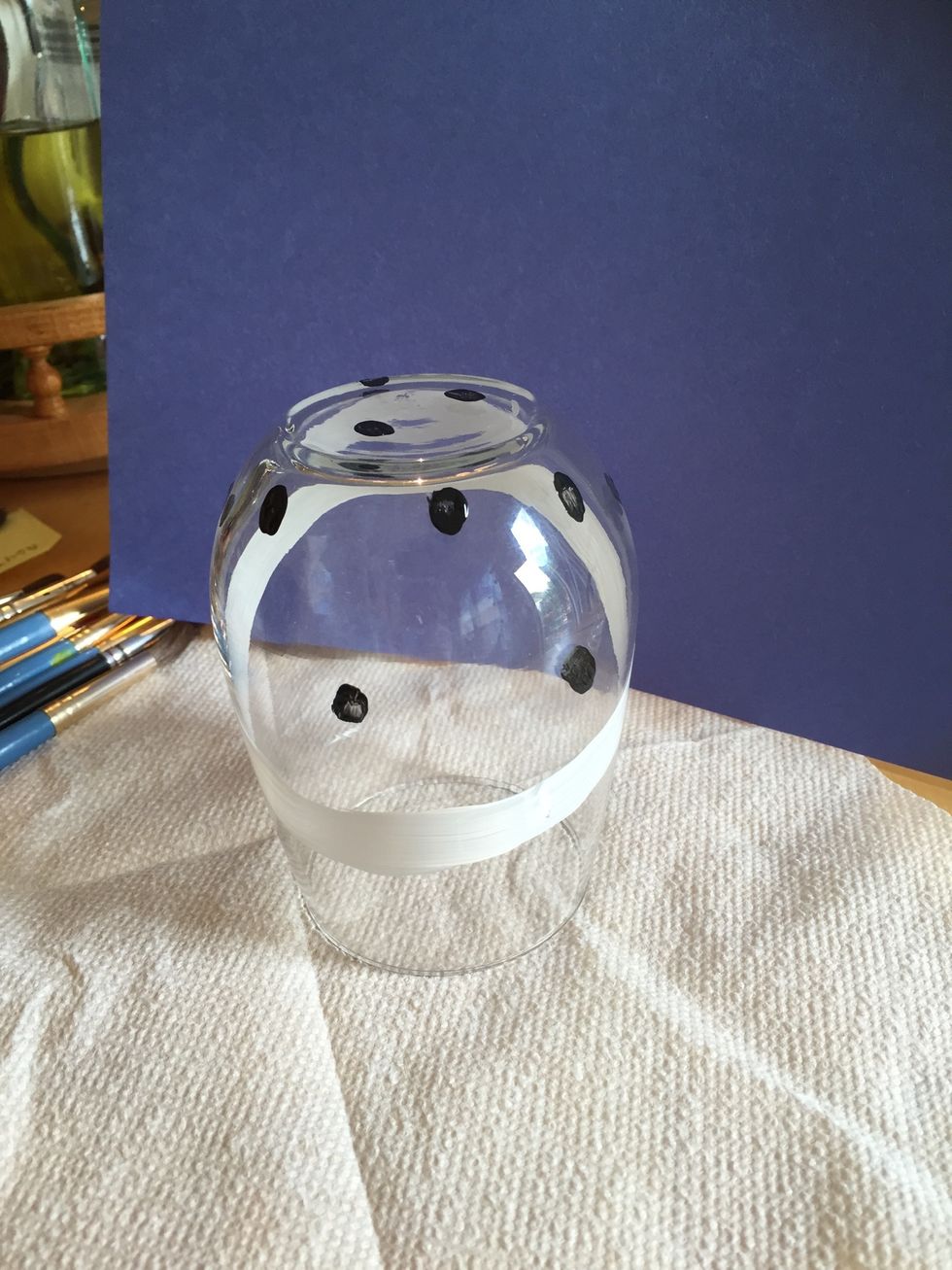 Paint seeds and let dry, (the more paint you have on your brush the longer it will take to dry)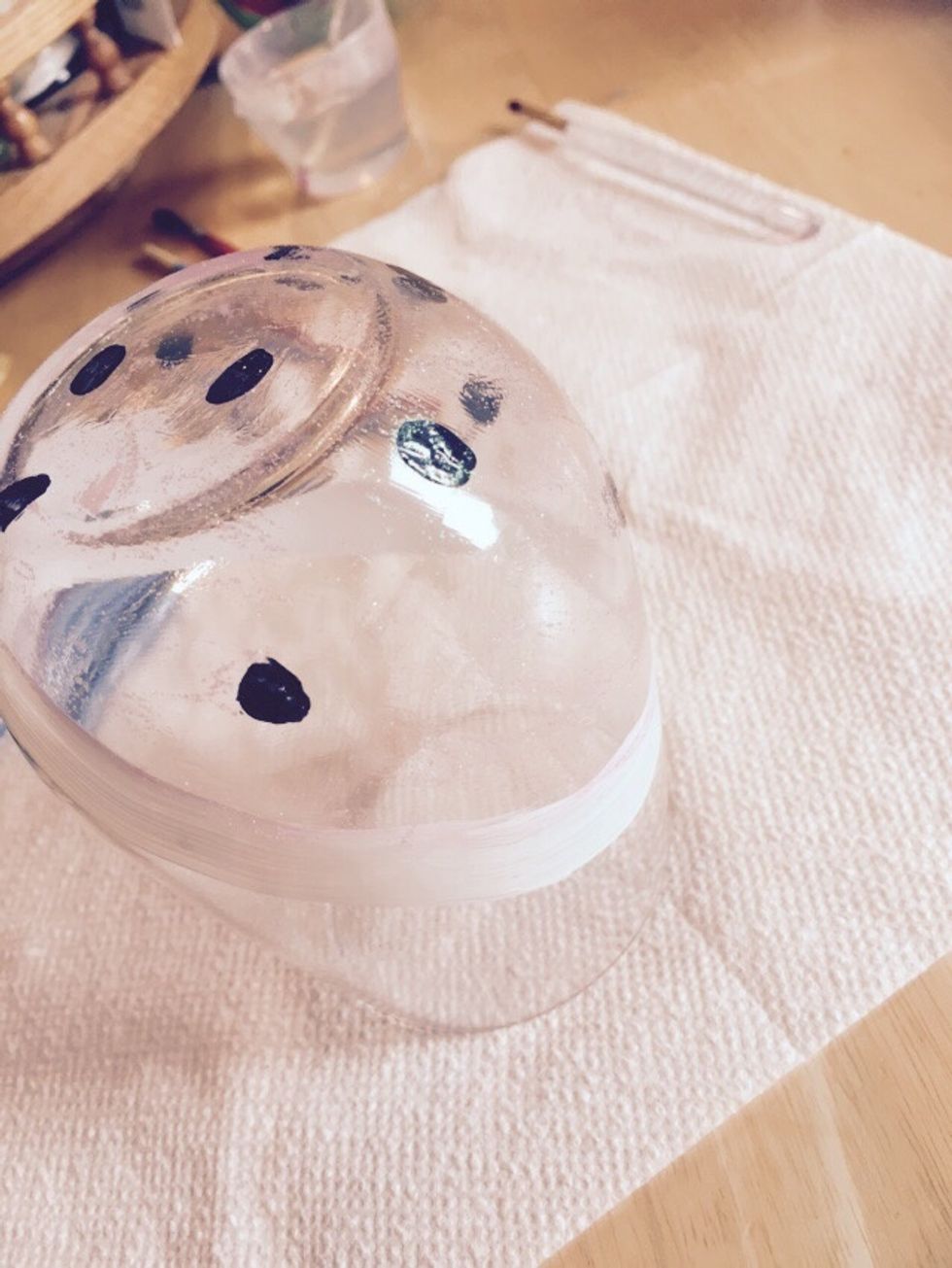 Optional: paint a glittery clear coat over seeds, makes sure black seeds are dry.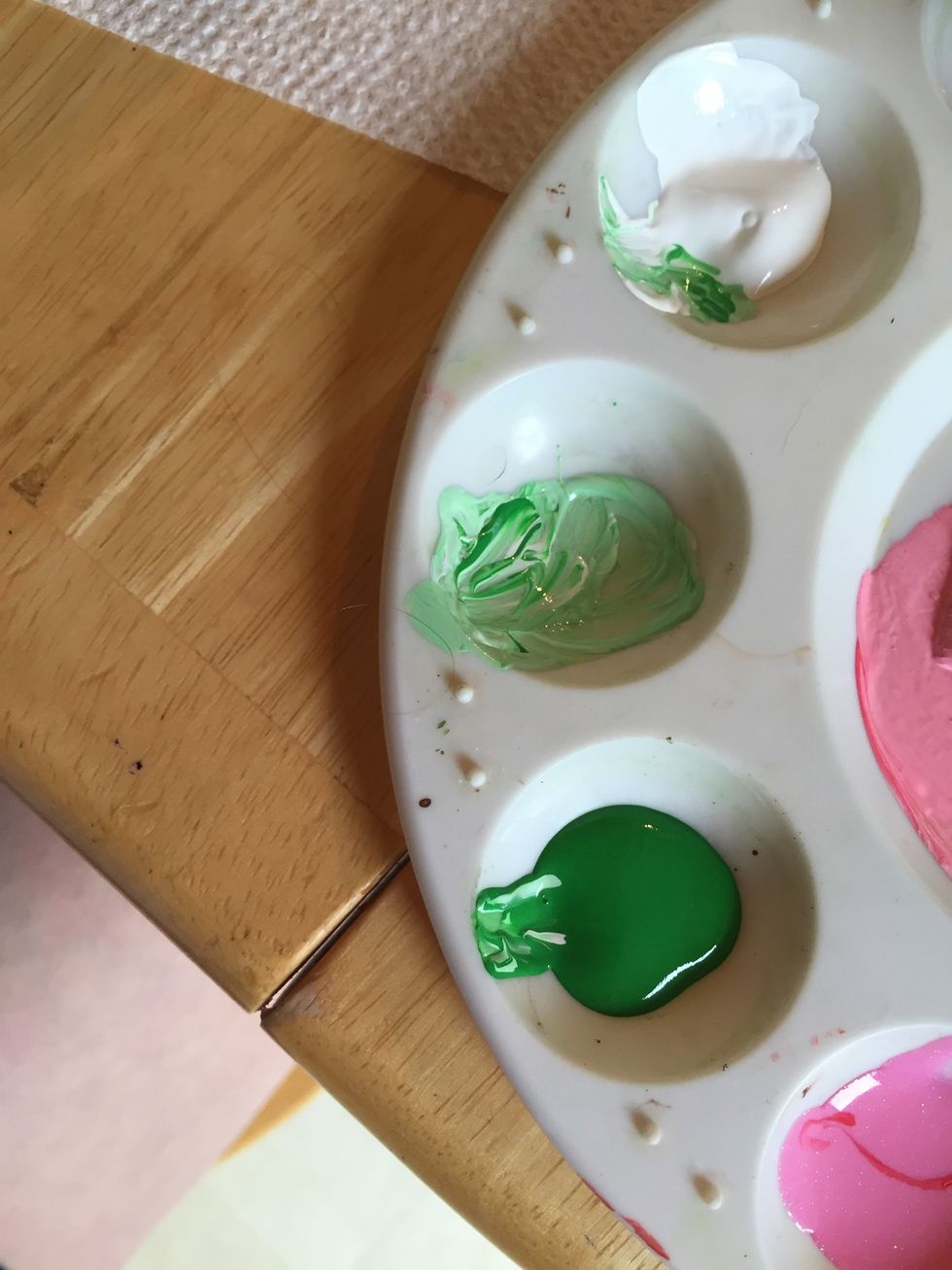 Mix some green and white together.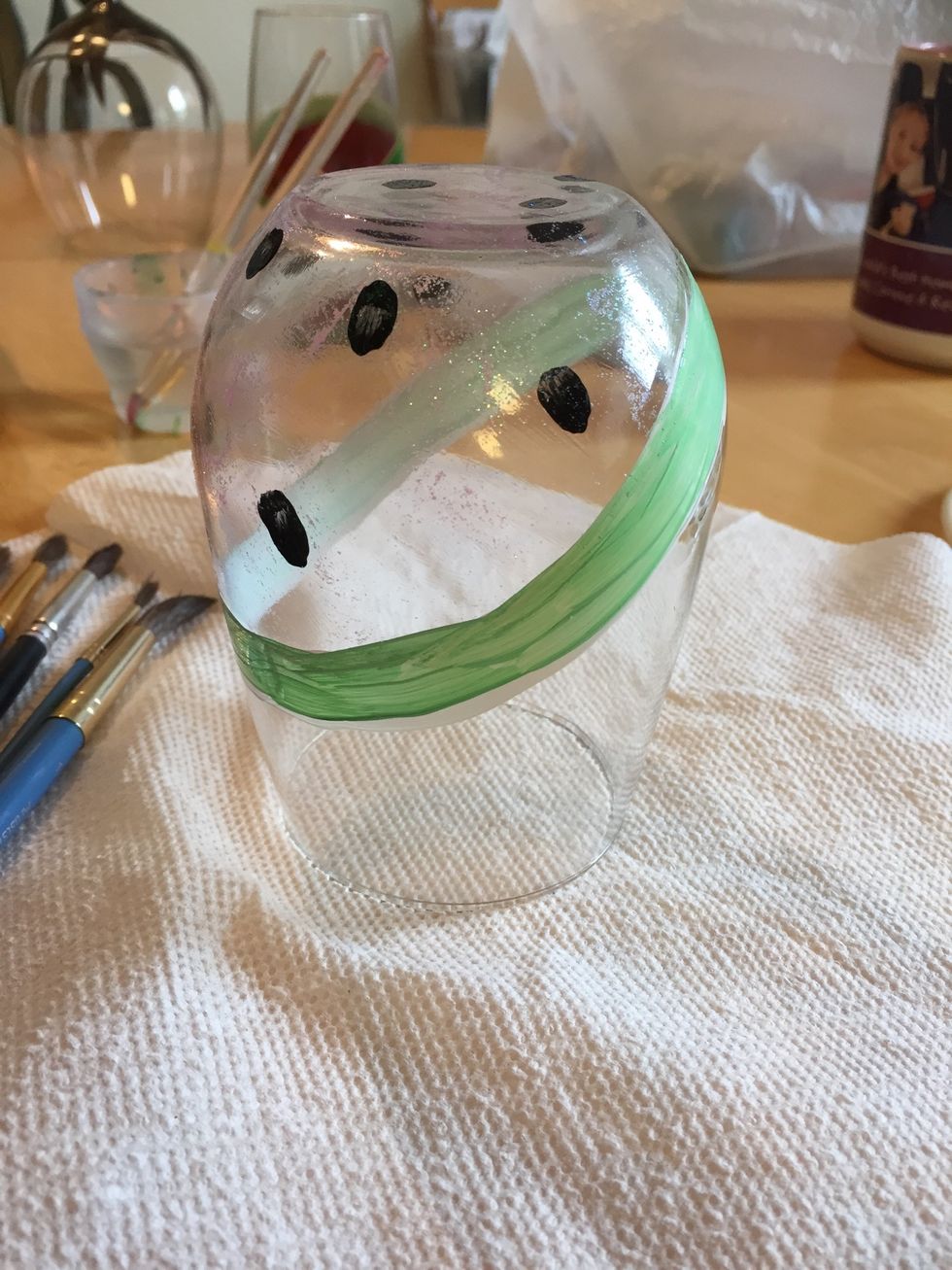 Paint a light green over the white ring.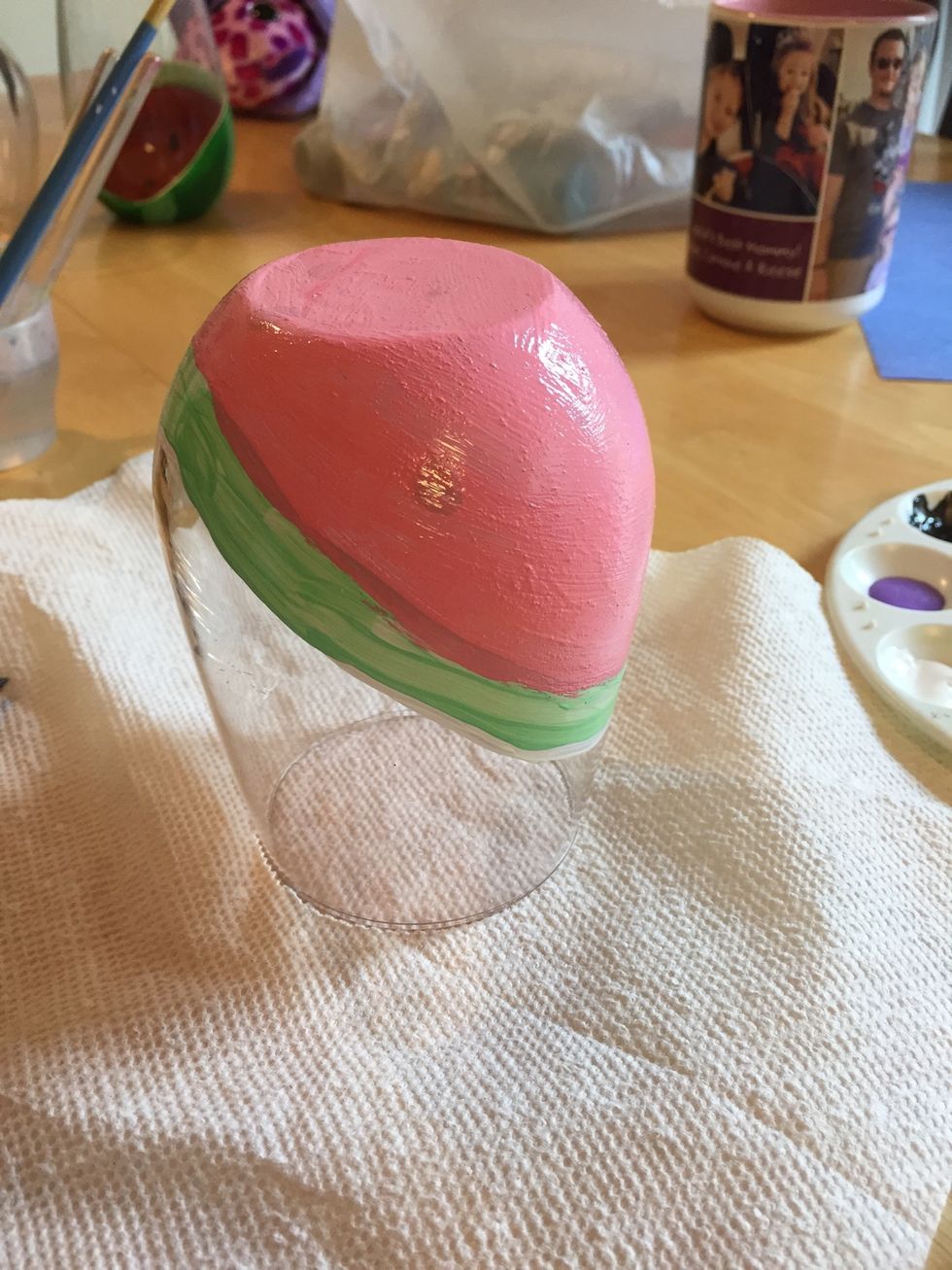 Paint pink, red or any other color for the fruit you wish, over the seeds, but not on top of the light green.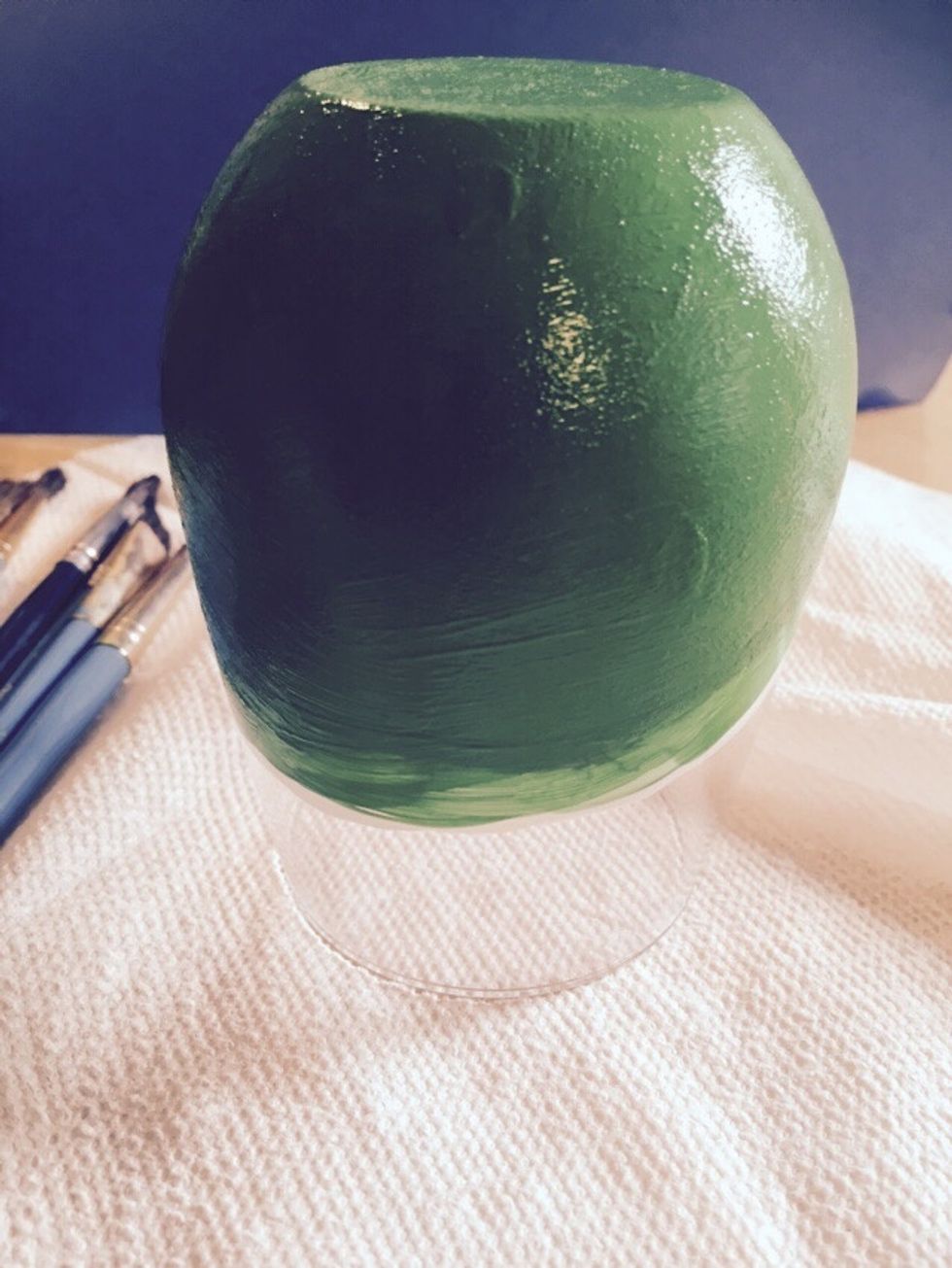 Paint green over the whole thing, leaving a small rim of white near the top of the glass.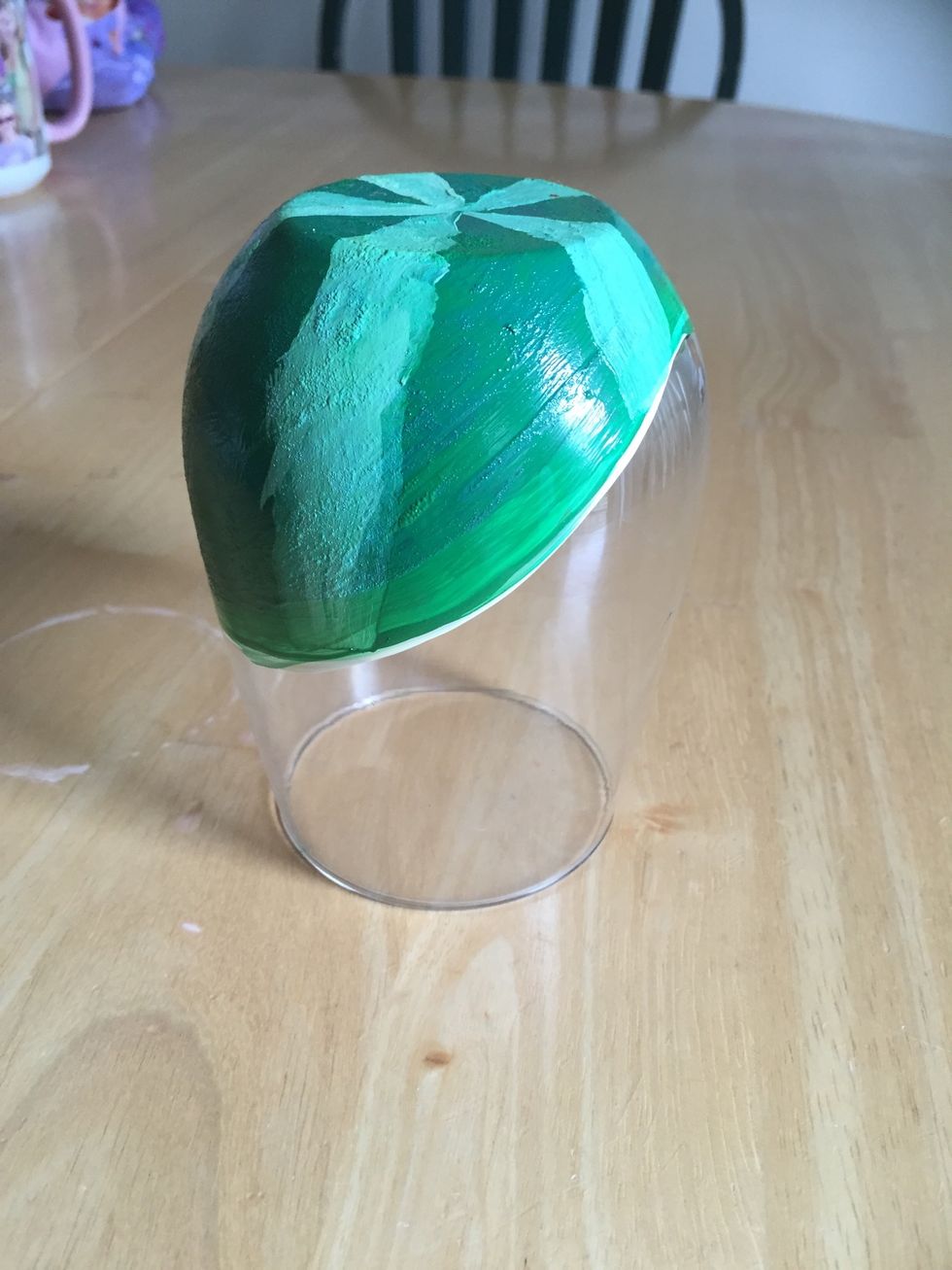 Add some stripes with a lighter shade of green. Let dry.
Glass
Paint palette
Paintbrushes
Water cup
Paper towels
Paint, green, black, white, watermelon fruit color
Glitter color