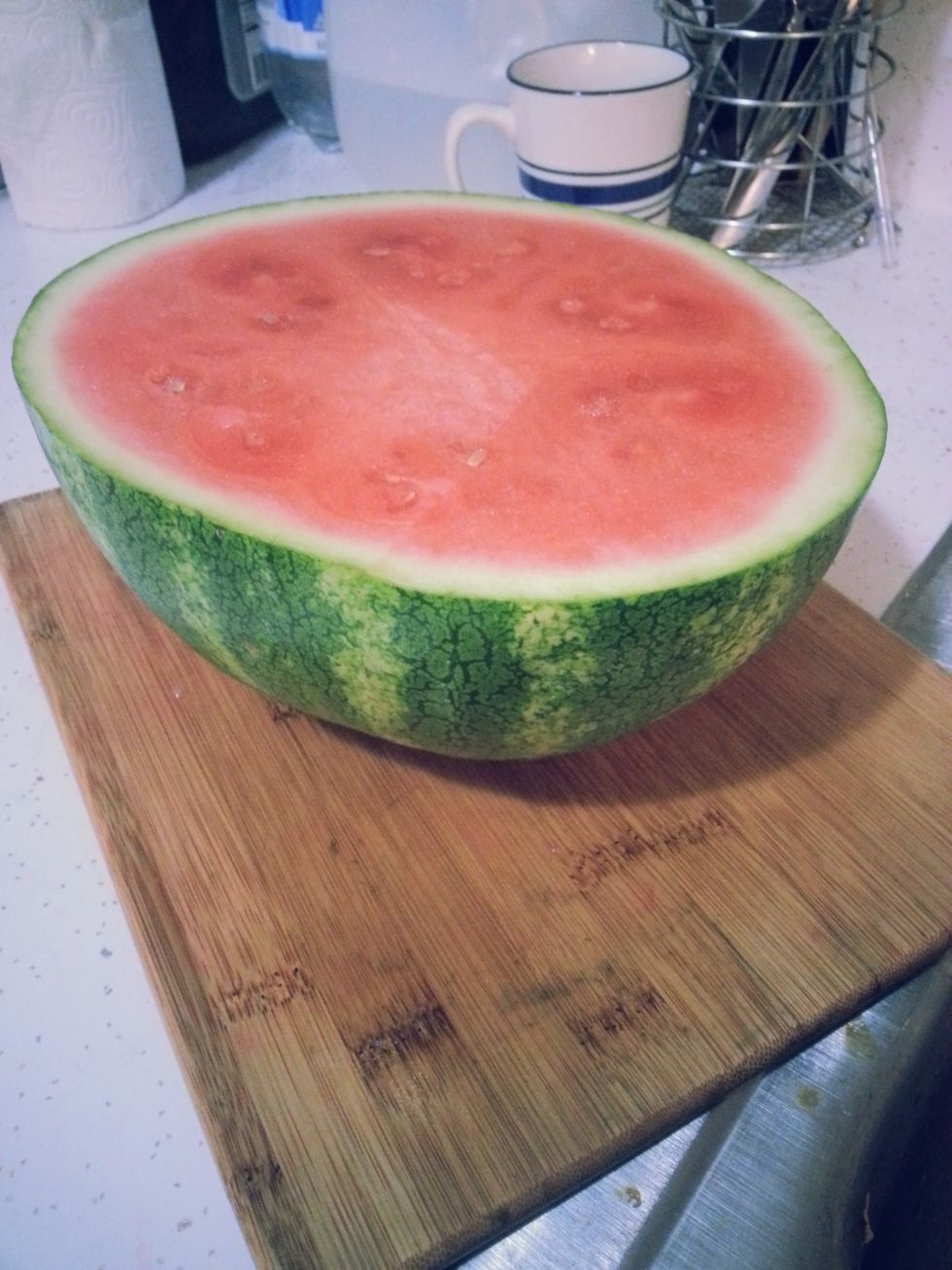 1. Obtain one hemisphere of a whole watermelon.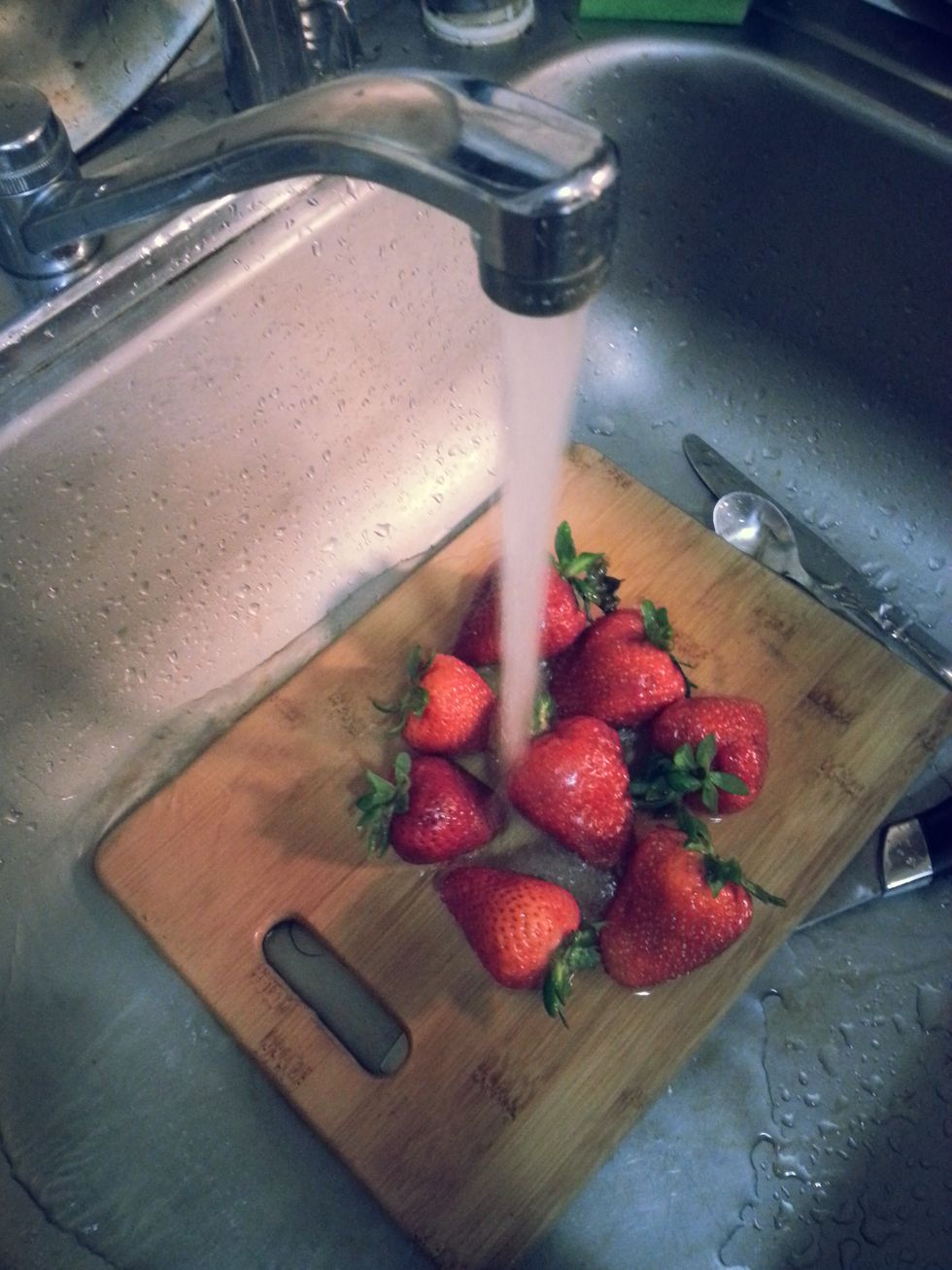 2. Wash the strawberries and blueberries. Pit and sliver strawberries into 1/4" strips.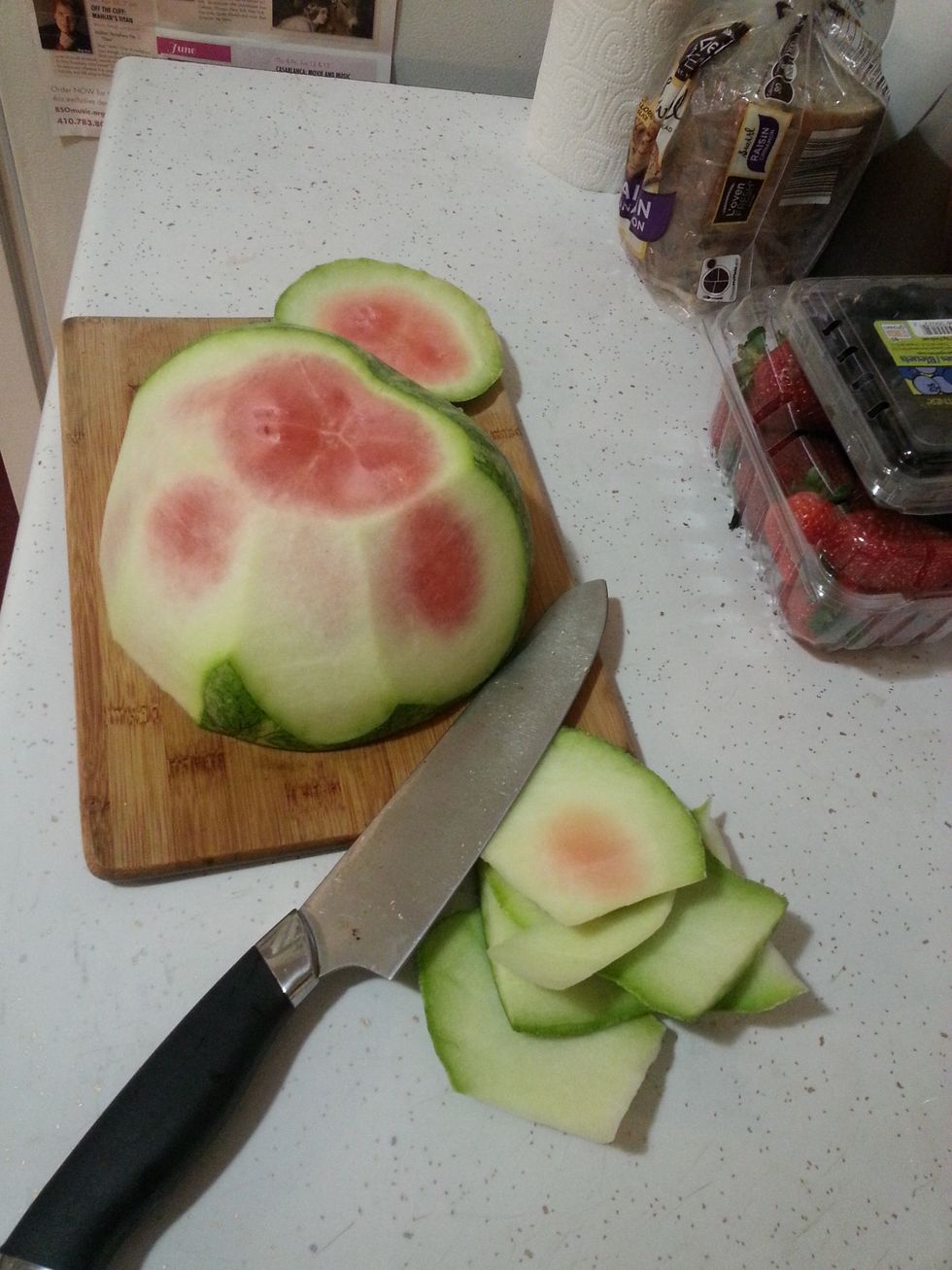 3. Pare off the exocarp (thick rind) without diminishing the endocarp (interior red flesh).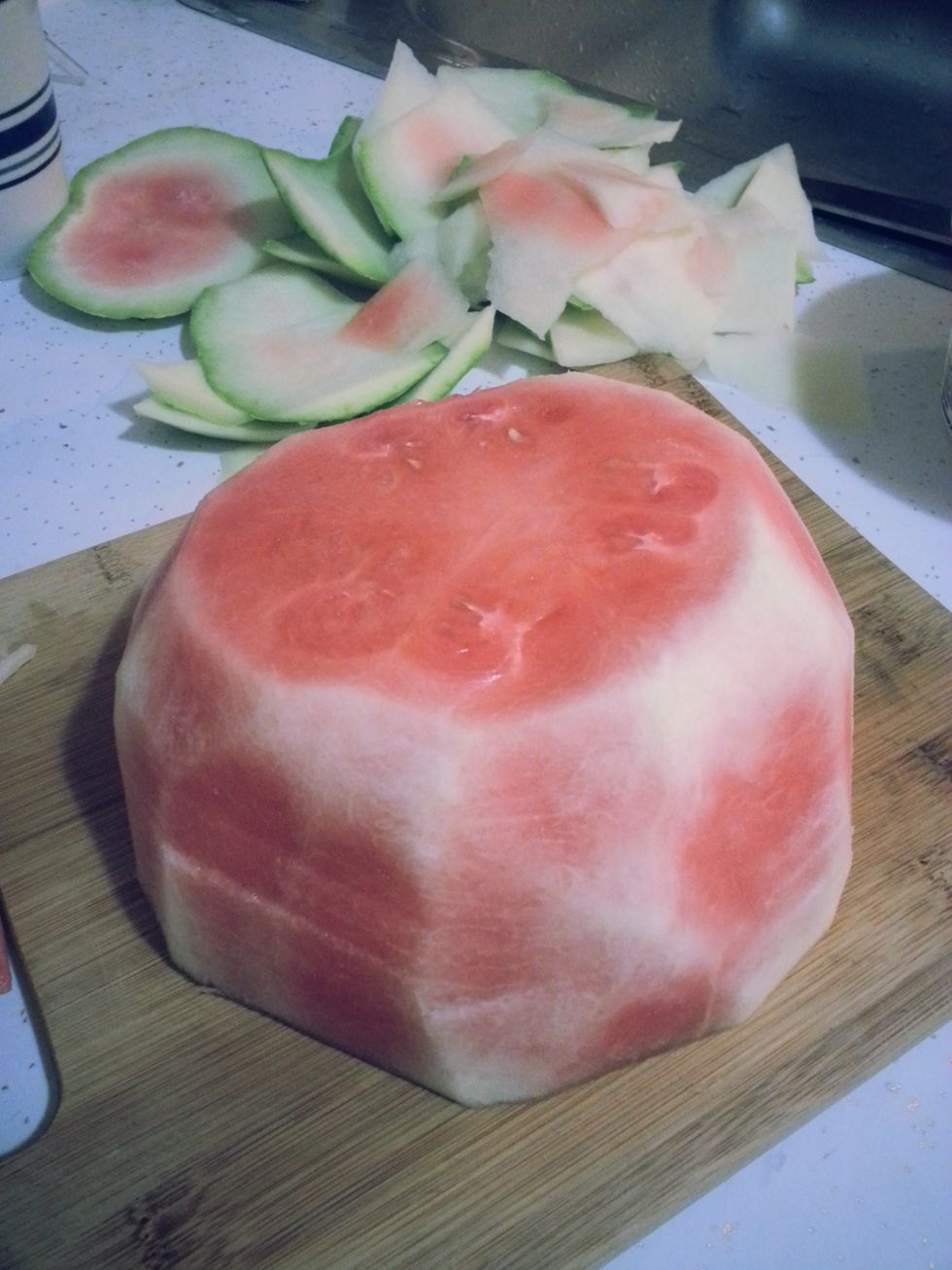 4. Smooth out all perceivable projections & flatten bumpy corners to achieve a pleasant drum shape.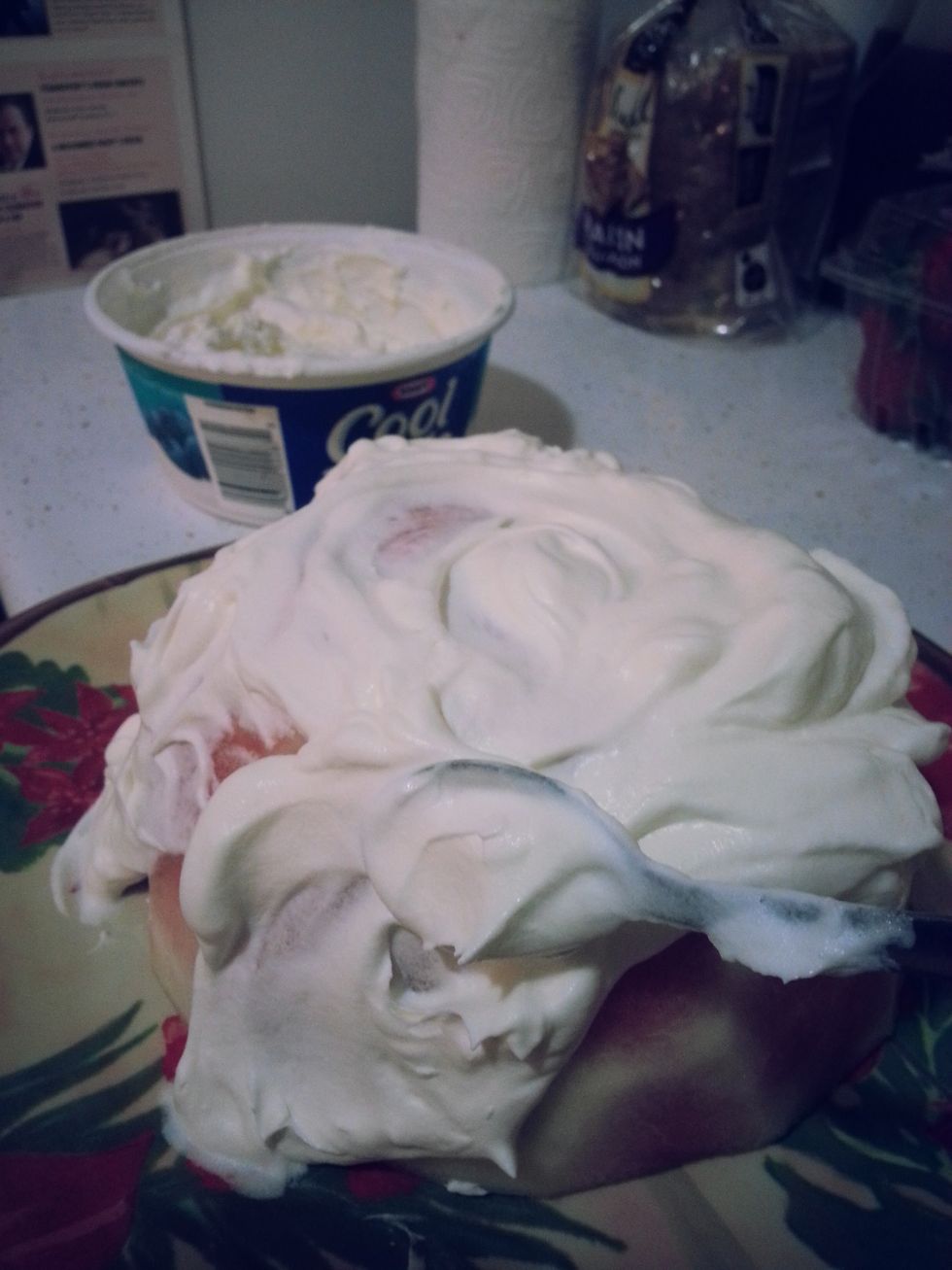 5. Plaster the watermelon with soft whipped cream. If cream is frozen, stir it for a workable application.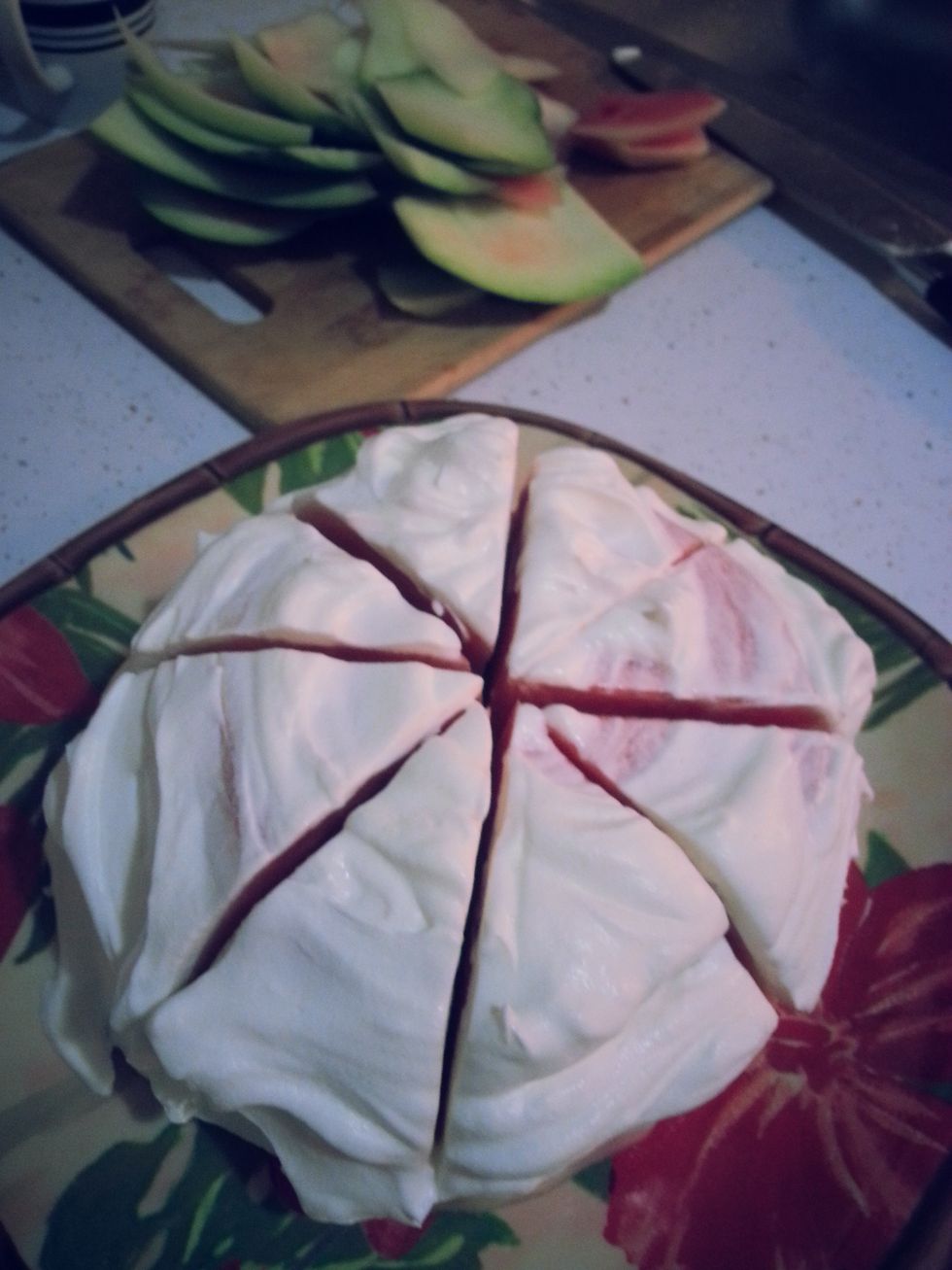 6. Portioning the watermelon into equal parts is best done before applying whipped cream.
7. Smooth the cream over the flat top and drum walls with a level edge.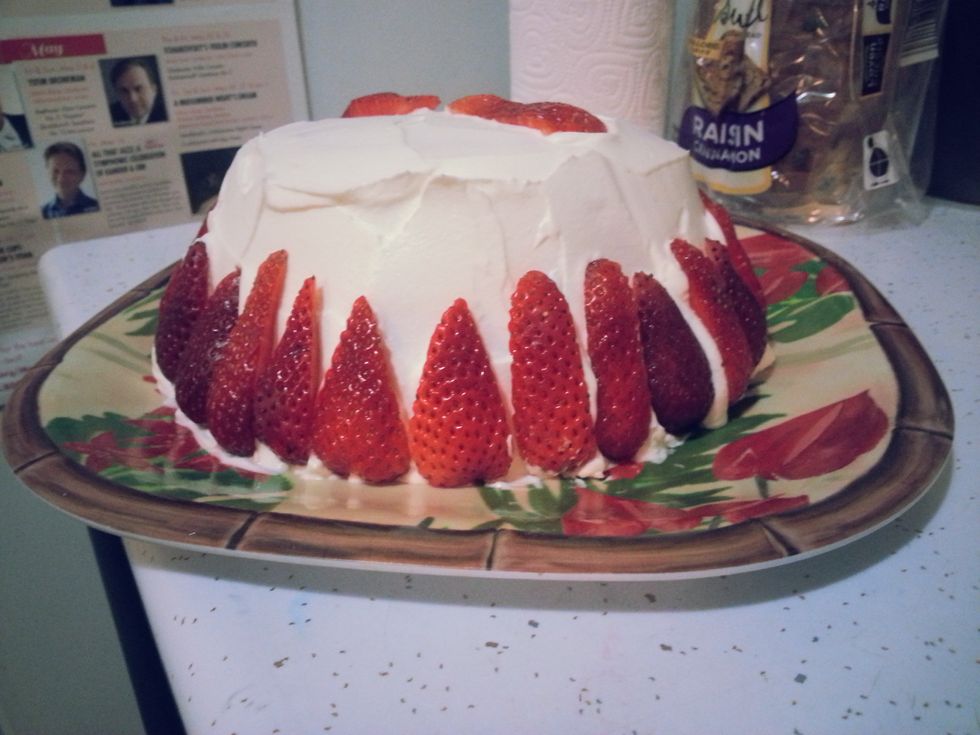 8. Position the strawberry slivers along the bottom like a colonnade and situate the blueberries between them. Arrange more slivers on top like helicopter blades with a blueberry at the core.
9. Behold your masterpiece and share freely.
1/2part of a whole Watermelon
2.0c of Strawberry (Julienned)
1/2c of Blueberries
8.0oz of whipped cream
2.0pt of Creativity
1.0lb of Determination