How to create a watercolor resist word painting
Create a Watercolor Resist Word Painting
75
Write your text onto the watercolor paper using a yellow colored pencil. OR print your words onto your watercolor paper using yellow ink.. this is what I did!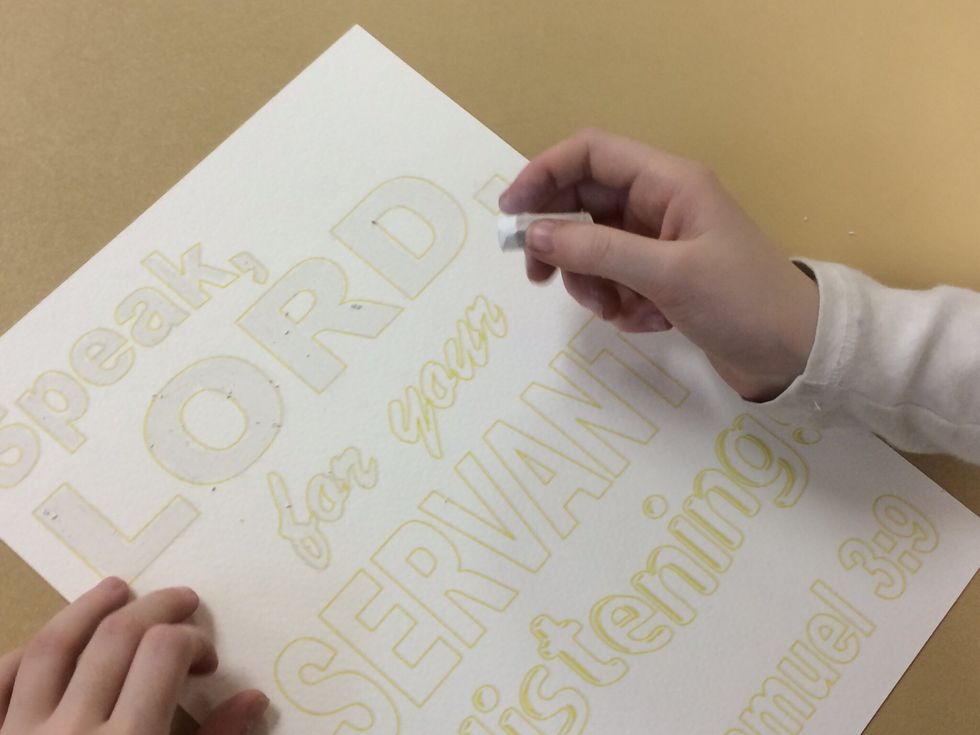 Color inside the lettering with a white crayon or oil pastel. Make sure that your coloring is solid. Any gap in the crayon will accept paint.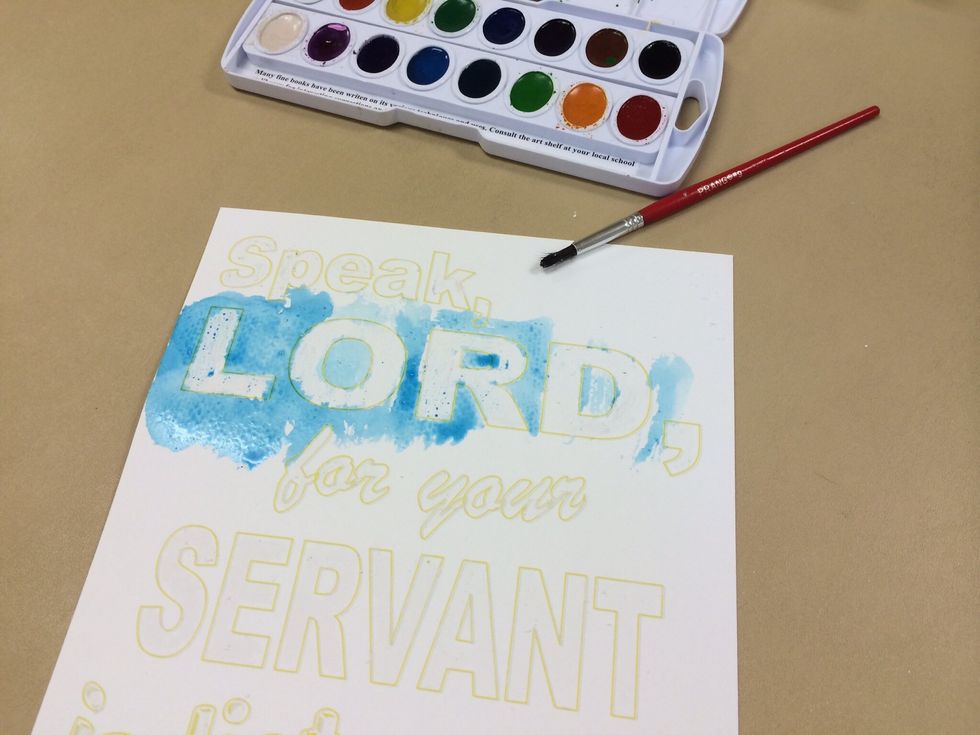 Now paint the entire paper! The crayon protects the paper by resisting the paint.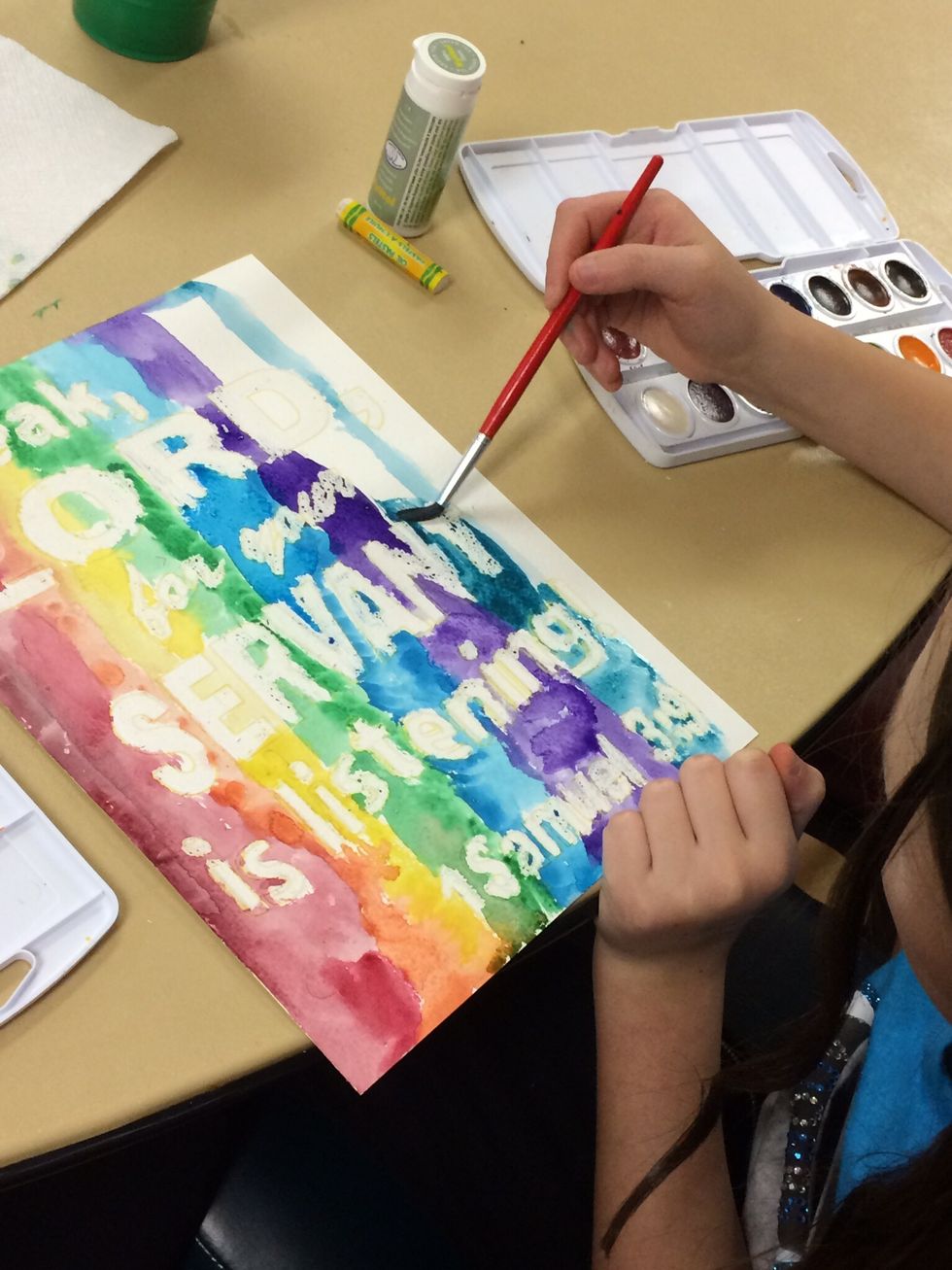 We used lots of different colors of watercolor.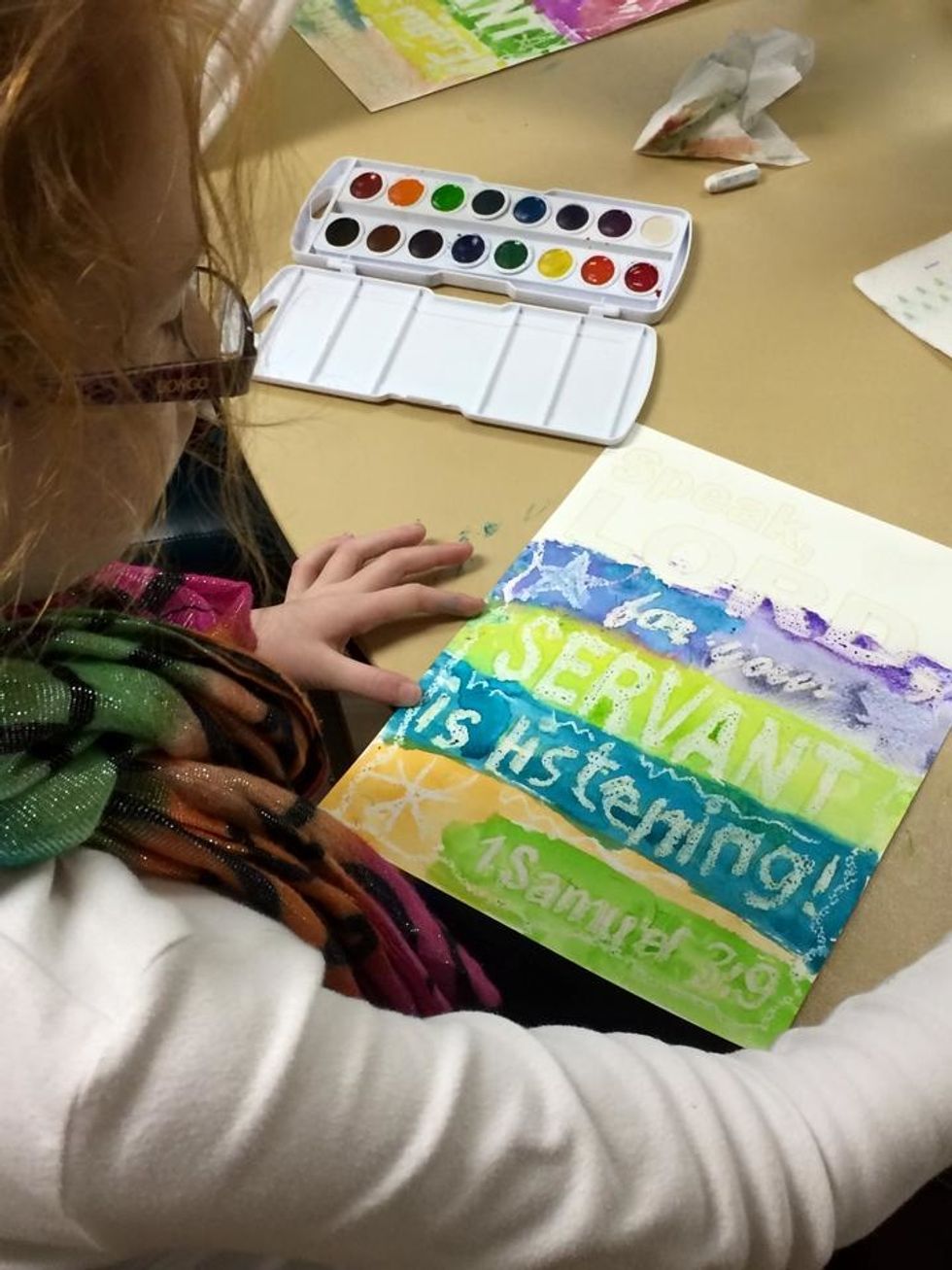 One of the best parts of working with watercolors is letting the colors blend together. Don't worry too much about keeping the colors separated.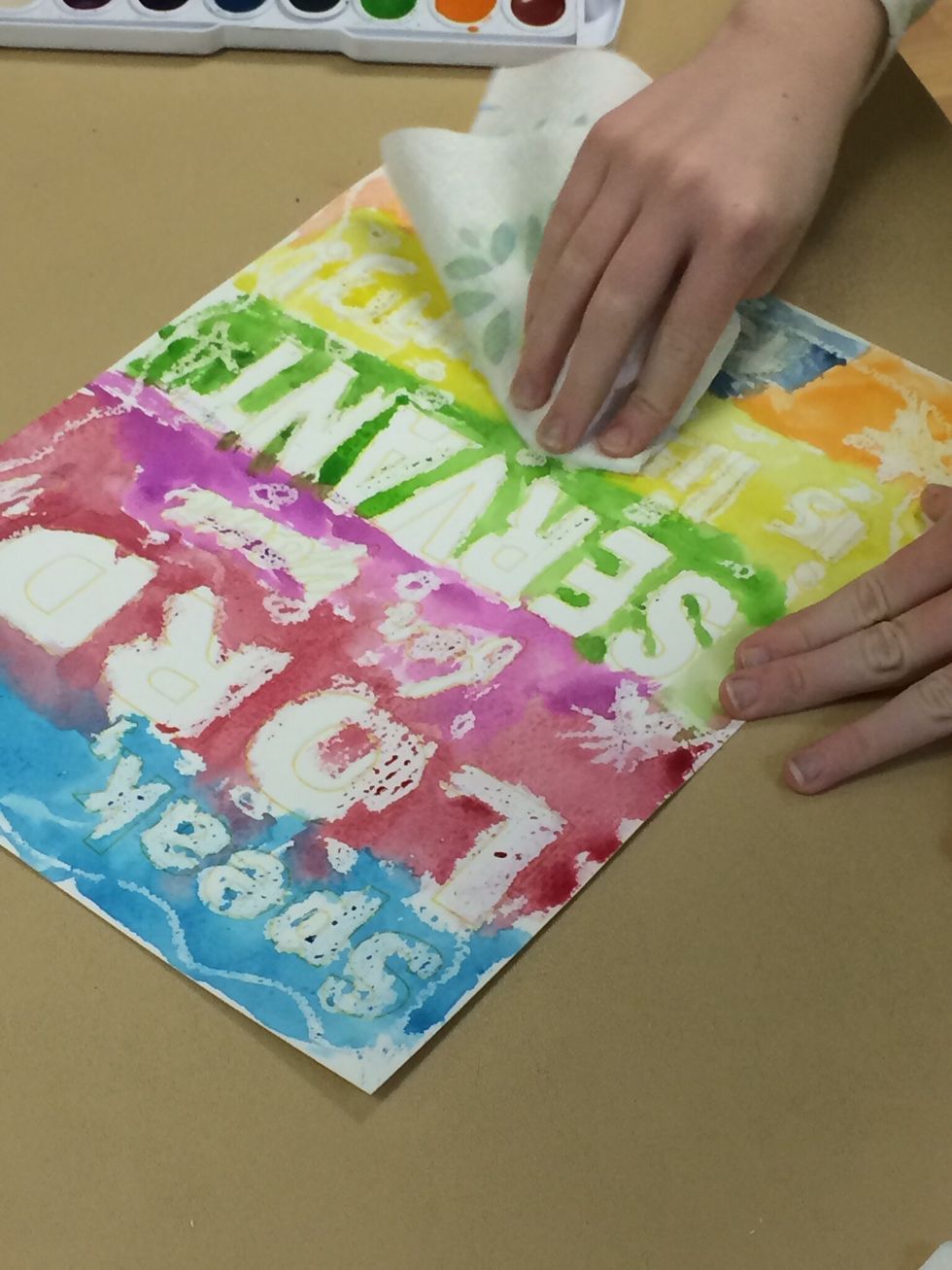 Once your paper is painted, wipe off the letters. You can scrub the crayon off the letters as well, but by no means is it required.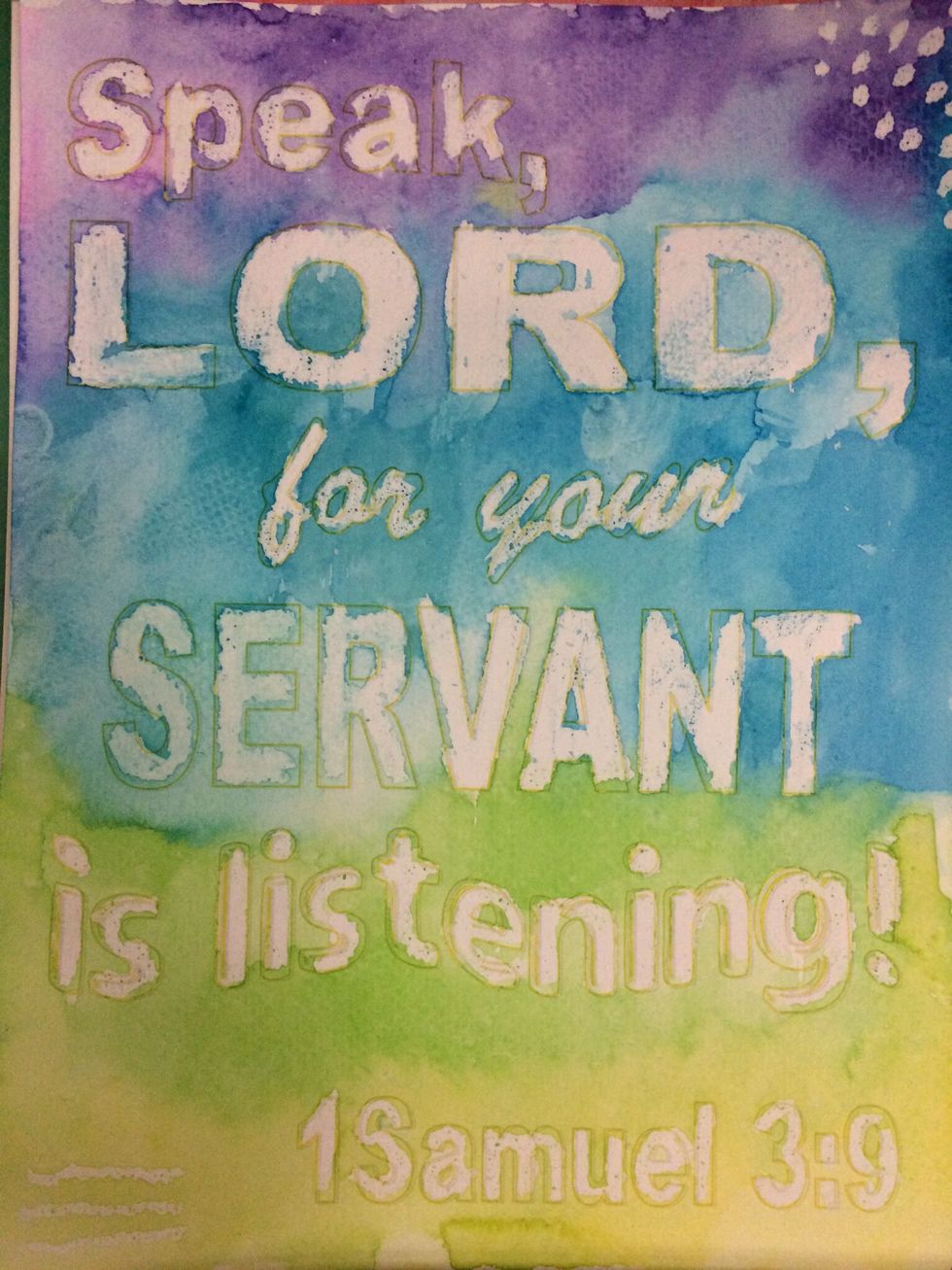 The edges are rough because the coloring was done by a 6 year old. This is a very easy project that has a great wow factor.
Watercolor paper
Watercolors
Brush
Crayon