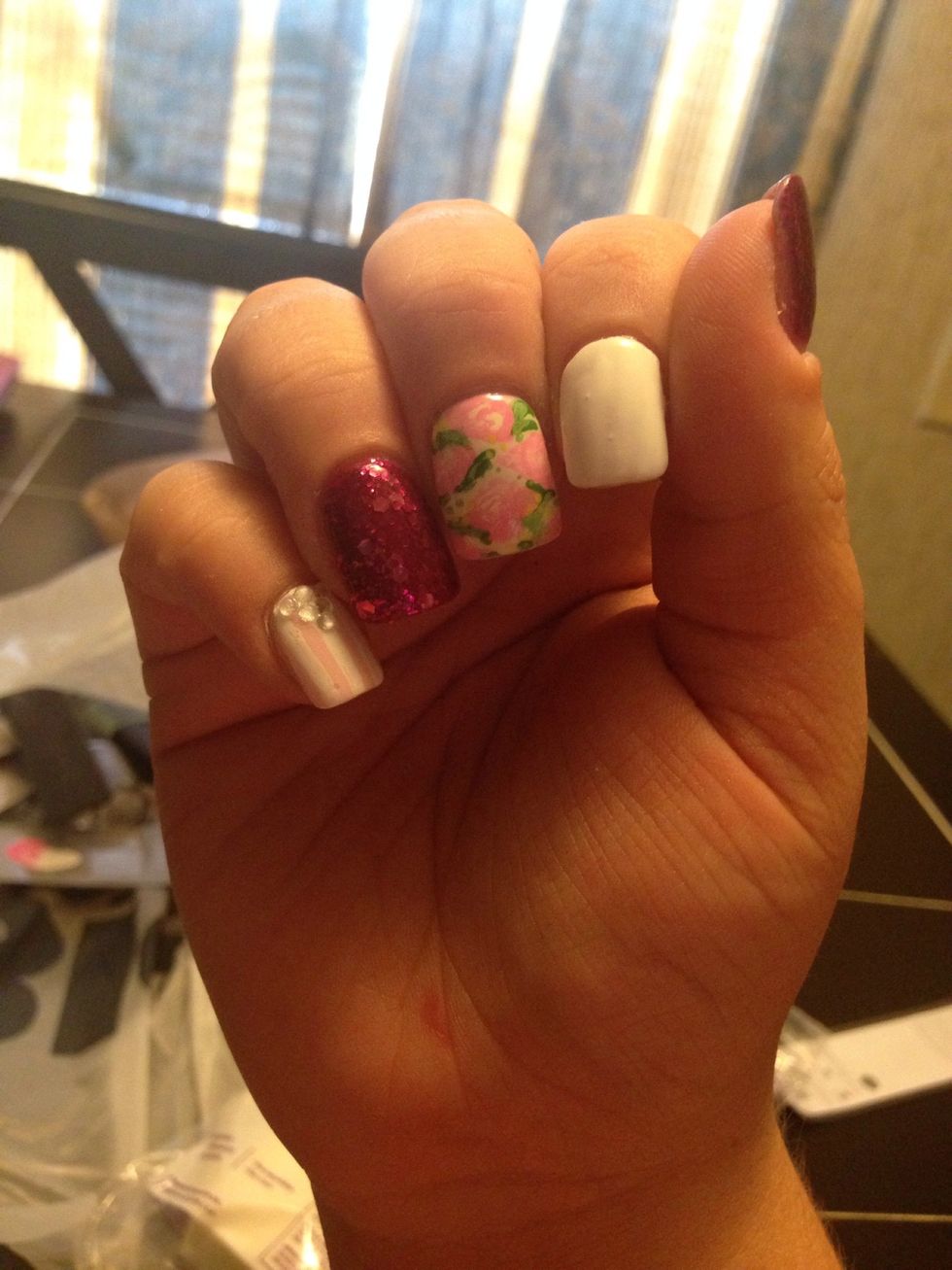 Ill be doing my index finer. Paint it an opaque white. This helps the sheer colors pop.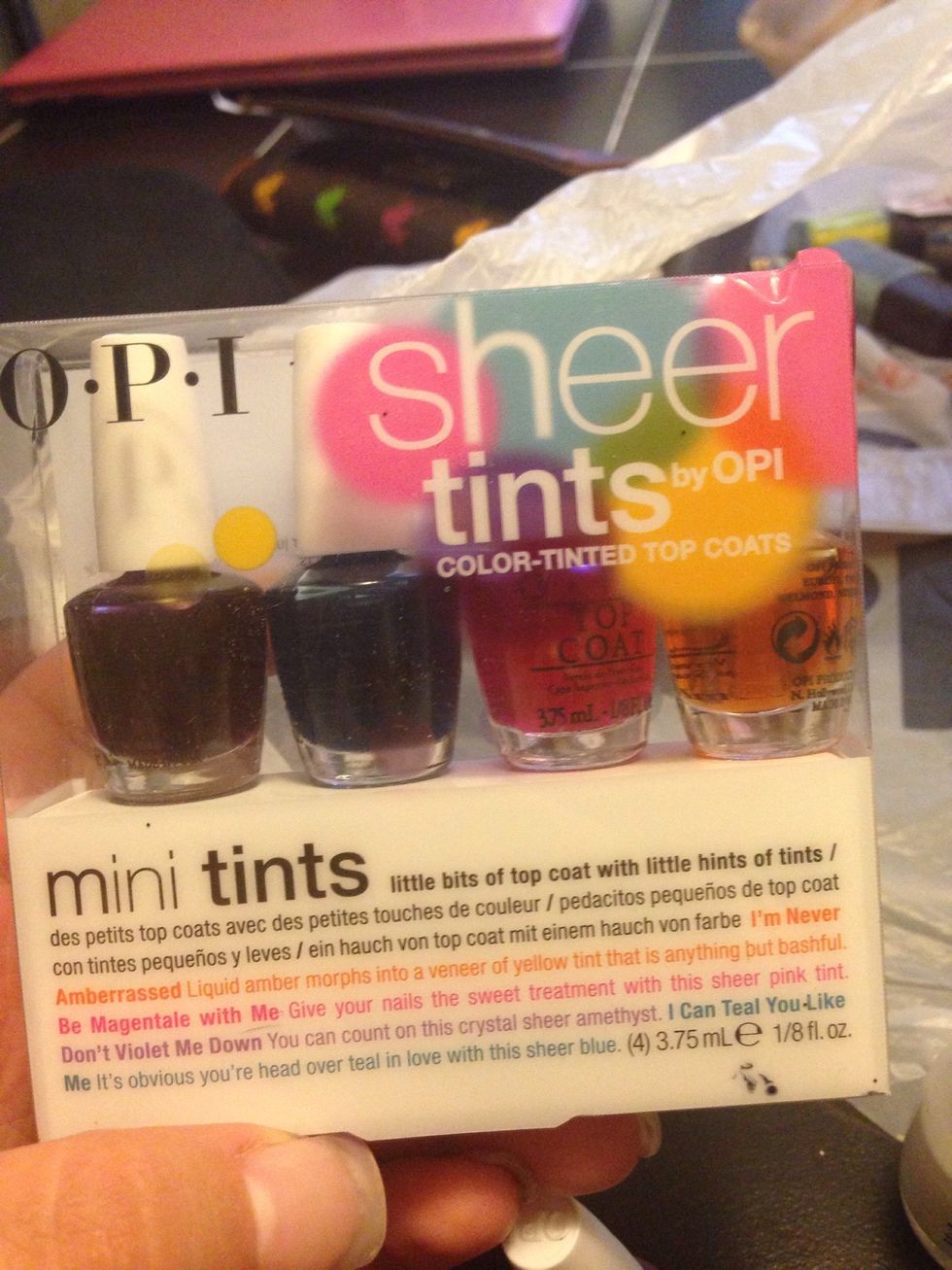 I got some minis. You can buy the larger bottles online. Just search OPI sheer tints online.
I started at the bottom with pink.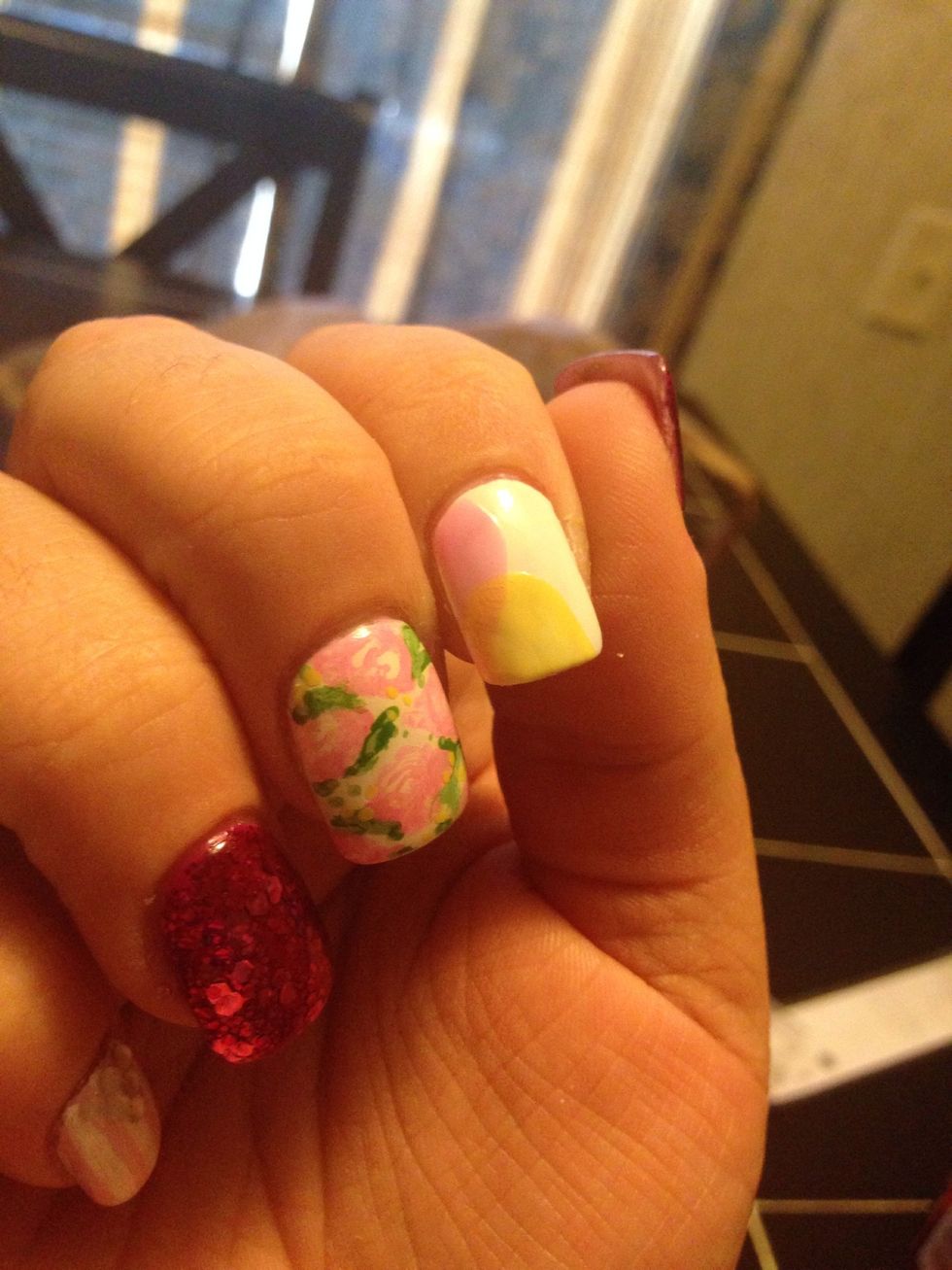 Now with the orange/yellow tint paint some on the white area if the nail and paint some overlapping some of the pink. It's sheer so it won't be opaque over the pink but it will cause a little change.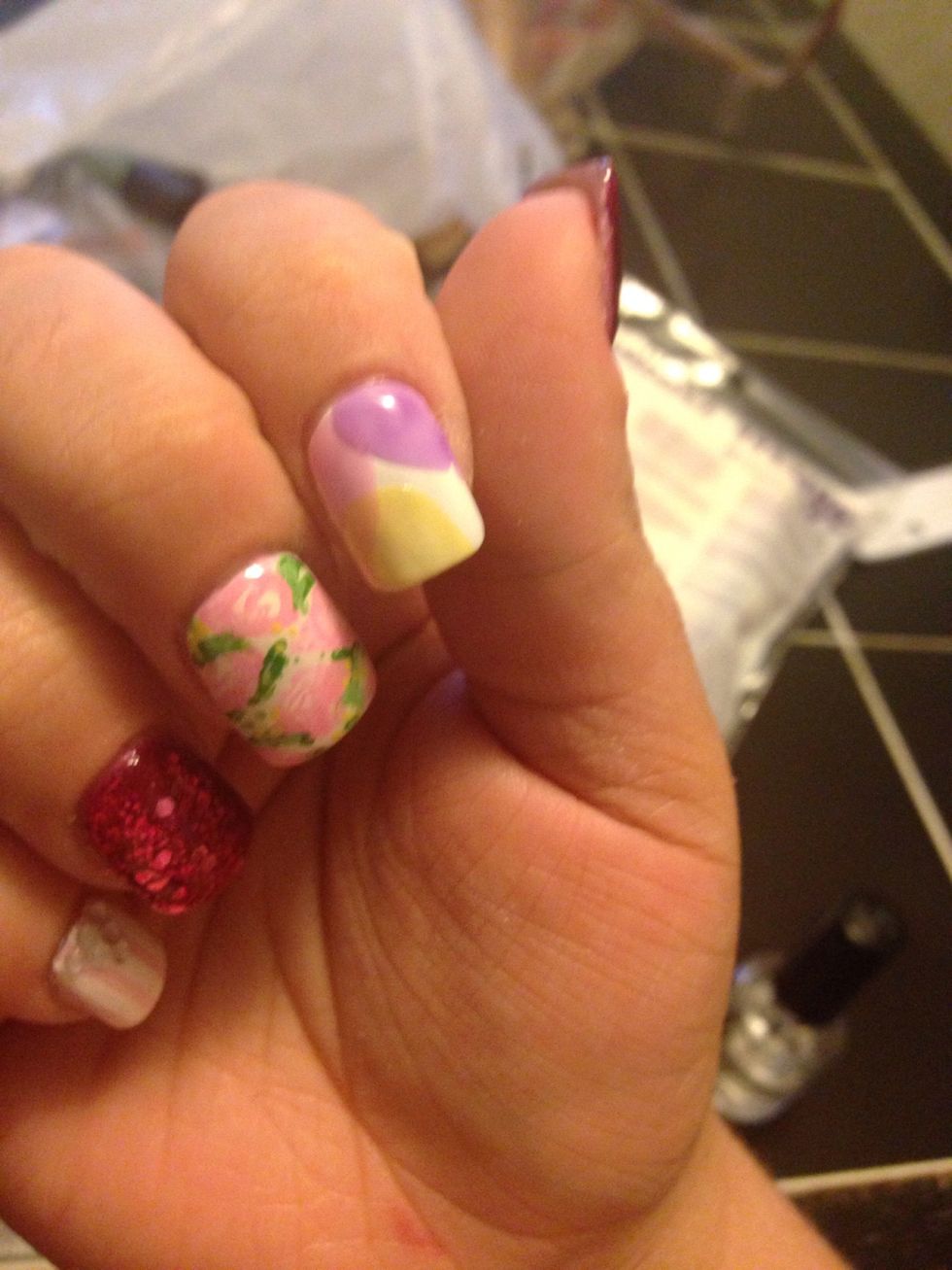 I placed the purple at the bottom across the pink. As you did before place the purple on the white and over lap some onto a bit of the pink.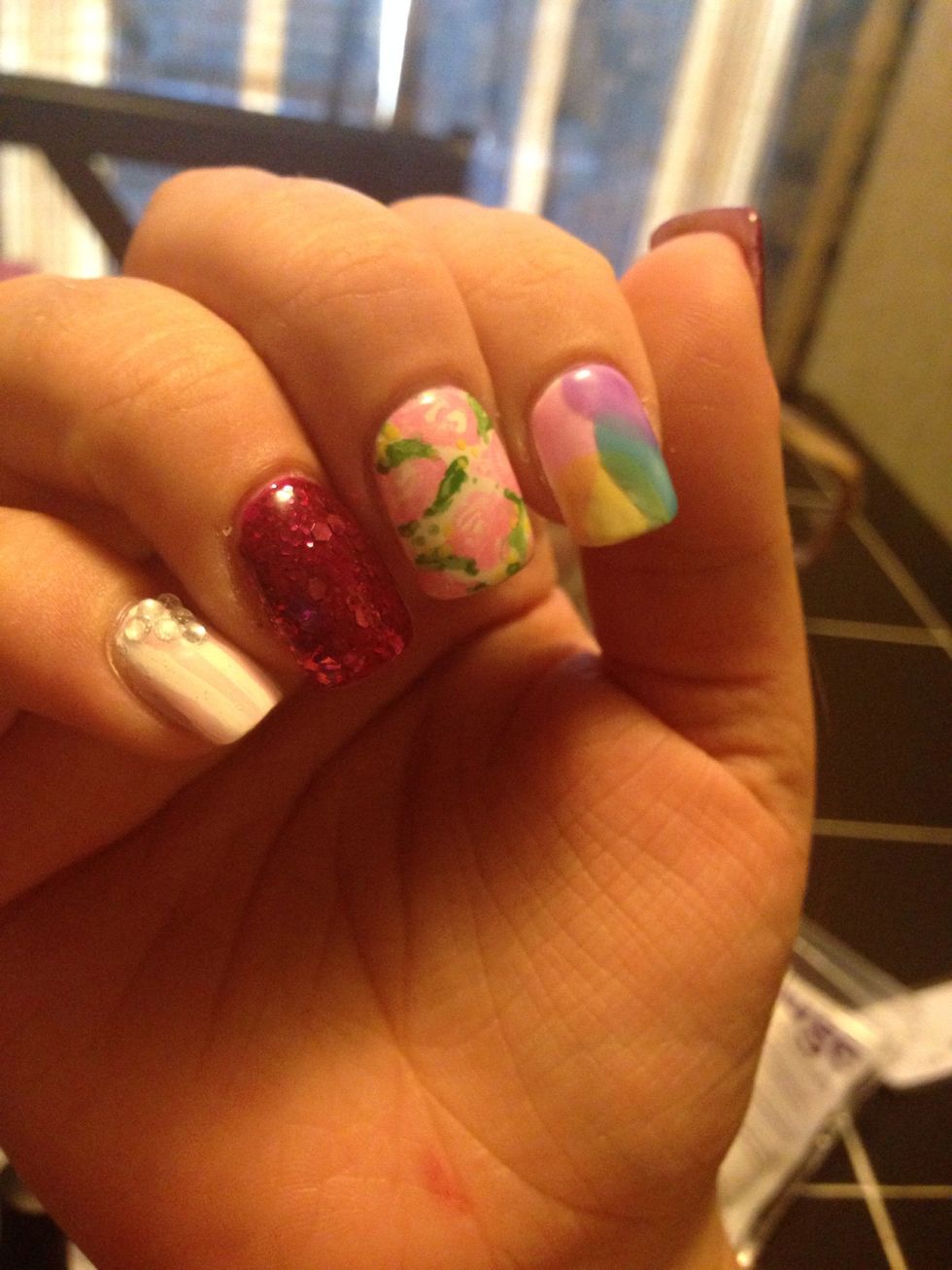 Fill in the rest of the white space with the blue. You can overlap the yellow and the purple.
Add a topcoat to help the colors blend a bit better.
Complete!
The creator of this guide has not included tools
Fabulocity By Jessica
Follow my Instagram @fabulocitynails\n\nPlease feel free to request designs and ask questions.