Create a Warrior in Pink With Your Bloom Girls
10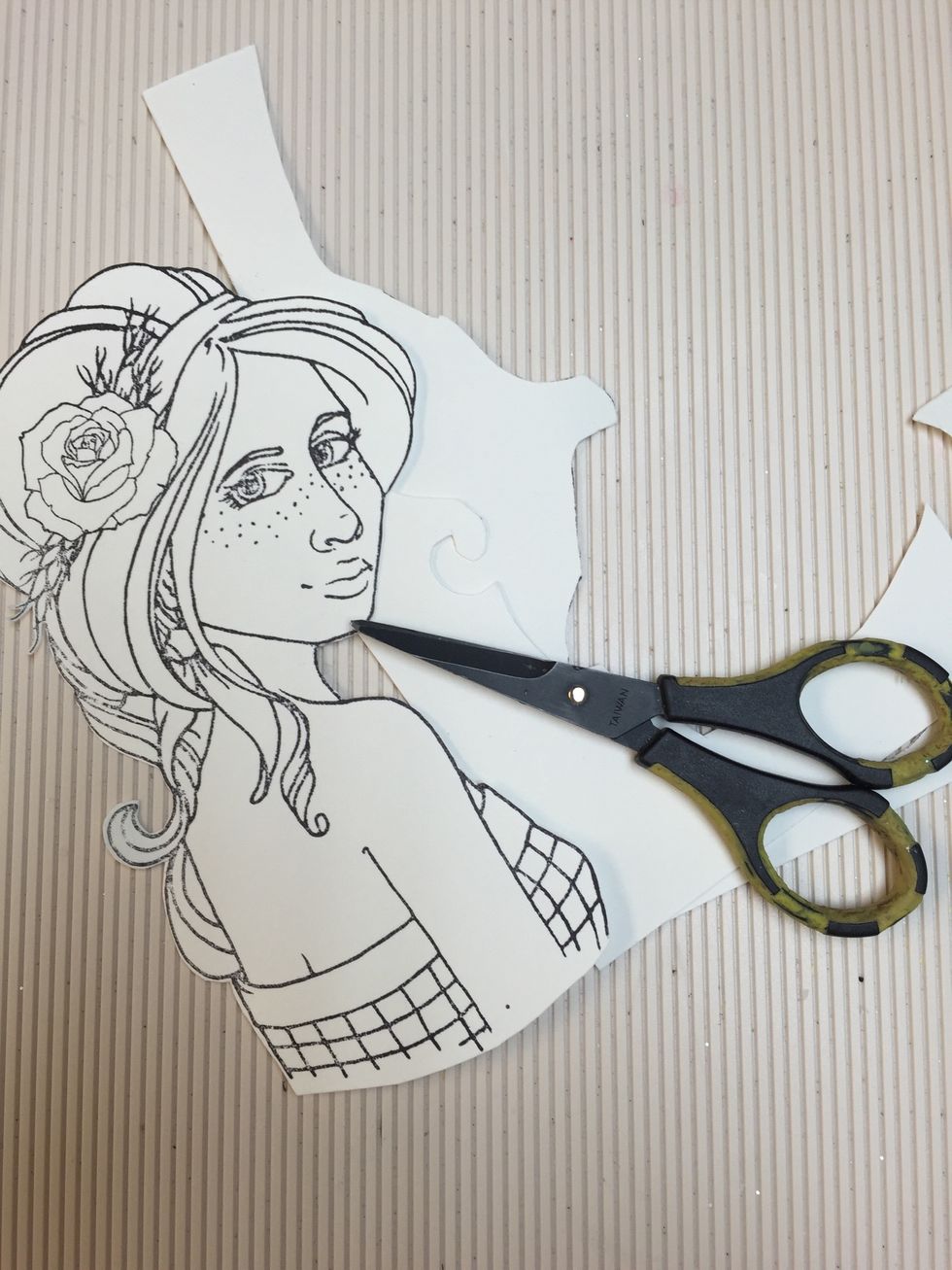 Stamp on watercolor paper with Archival ink and cut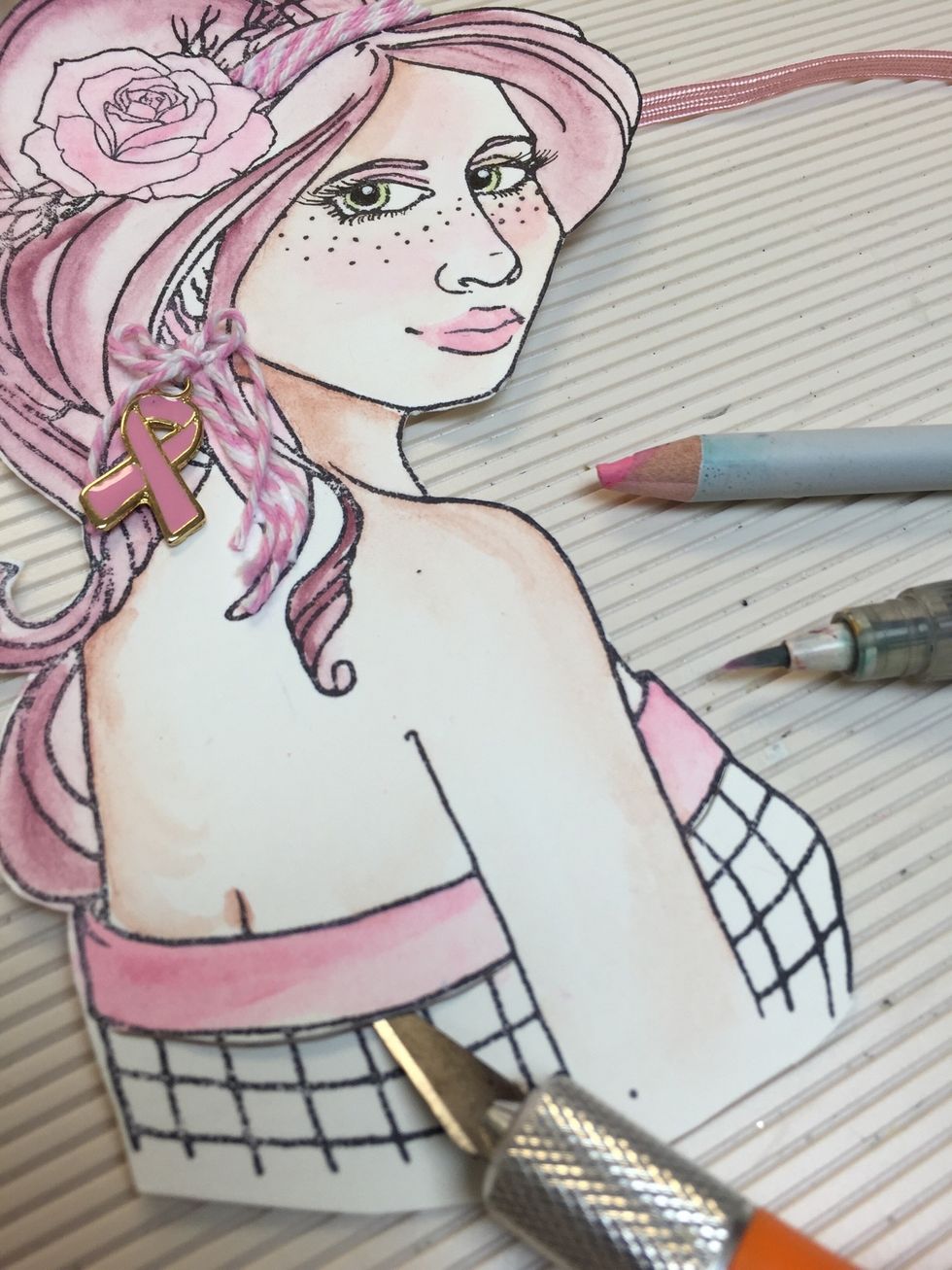 Paint your girl using Prima Watercolor pencils Make an incision on the line of the dress with an Xacto knife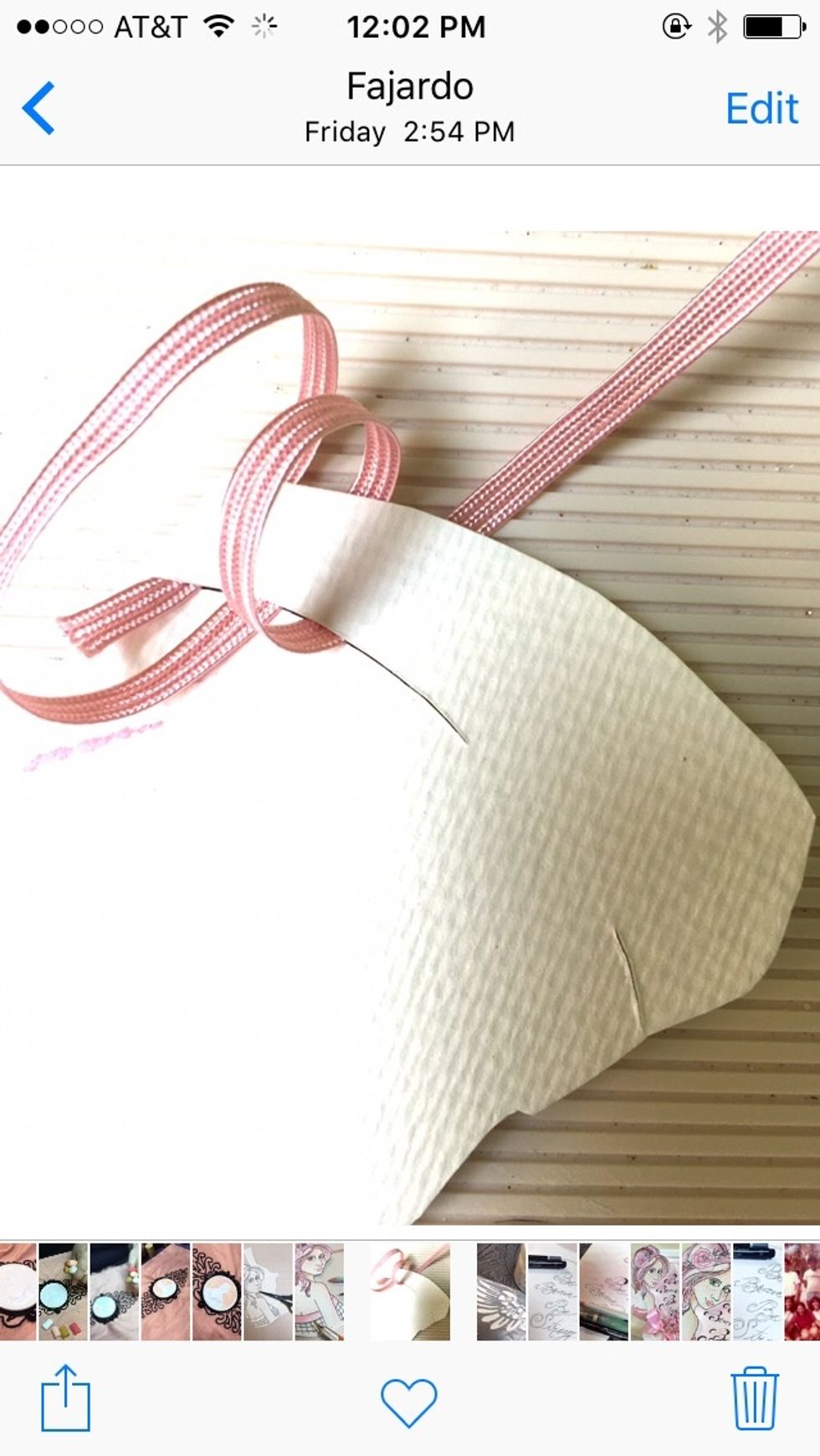 Flip it to the back and weave a fabric dress for her using your braid cording!
On the same watercolor paper fill the wing stencil with modeling paste. Set aside to dry and then cut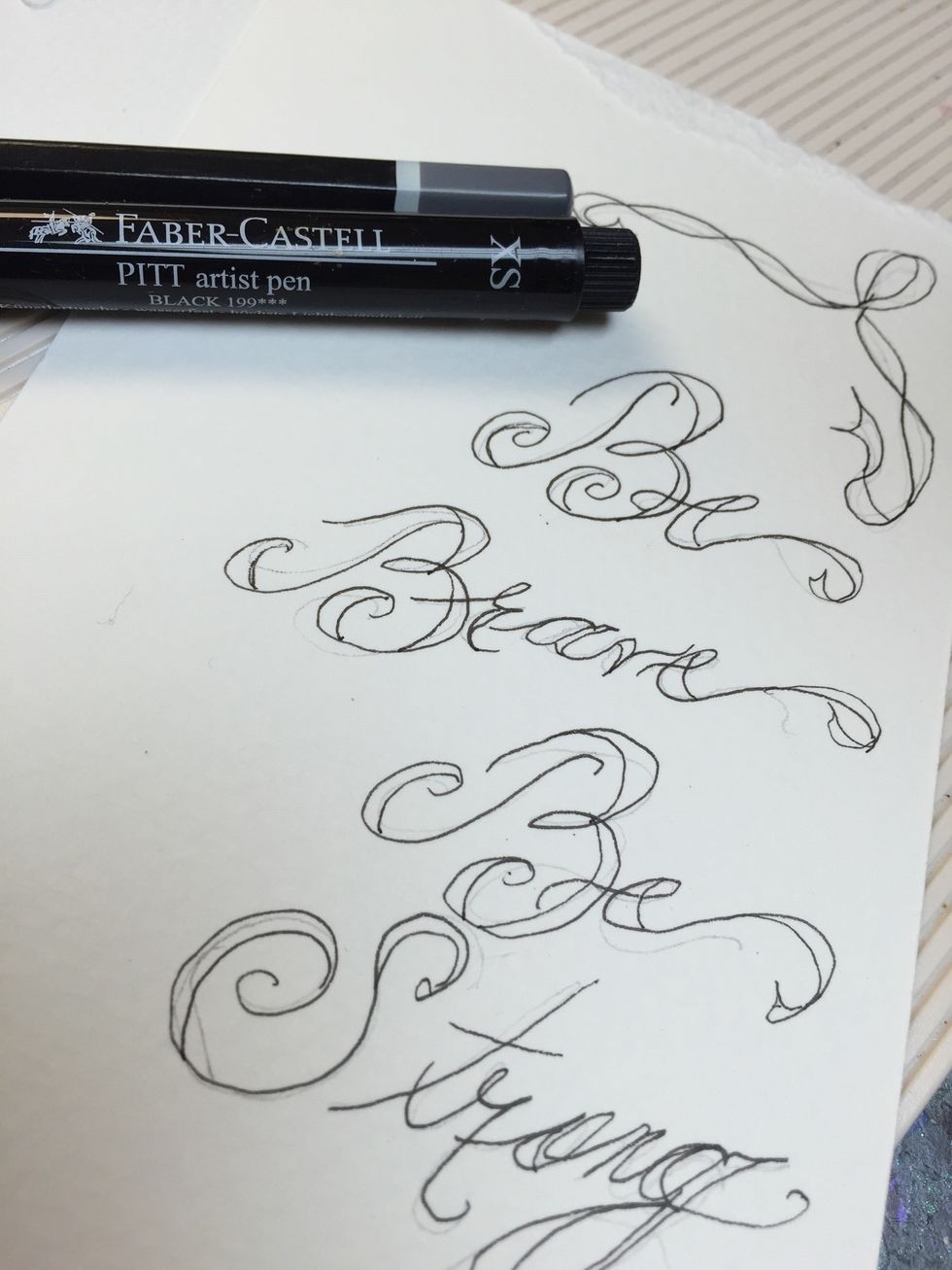 I free hand my calligraphy and I use a Pitt Artist Pen, it's waterproof and perfect!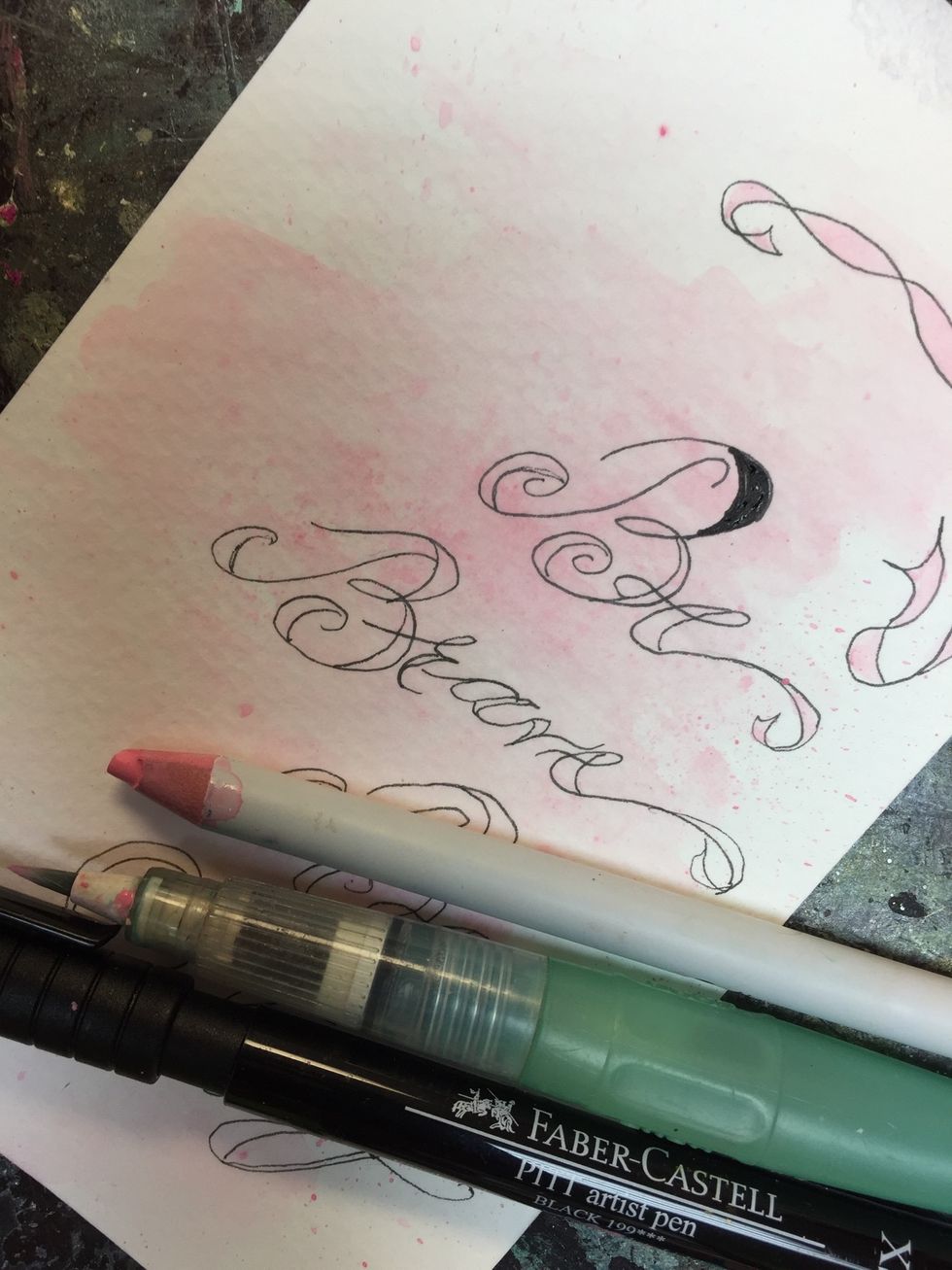 Fill in your letters and watercolor your background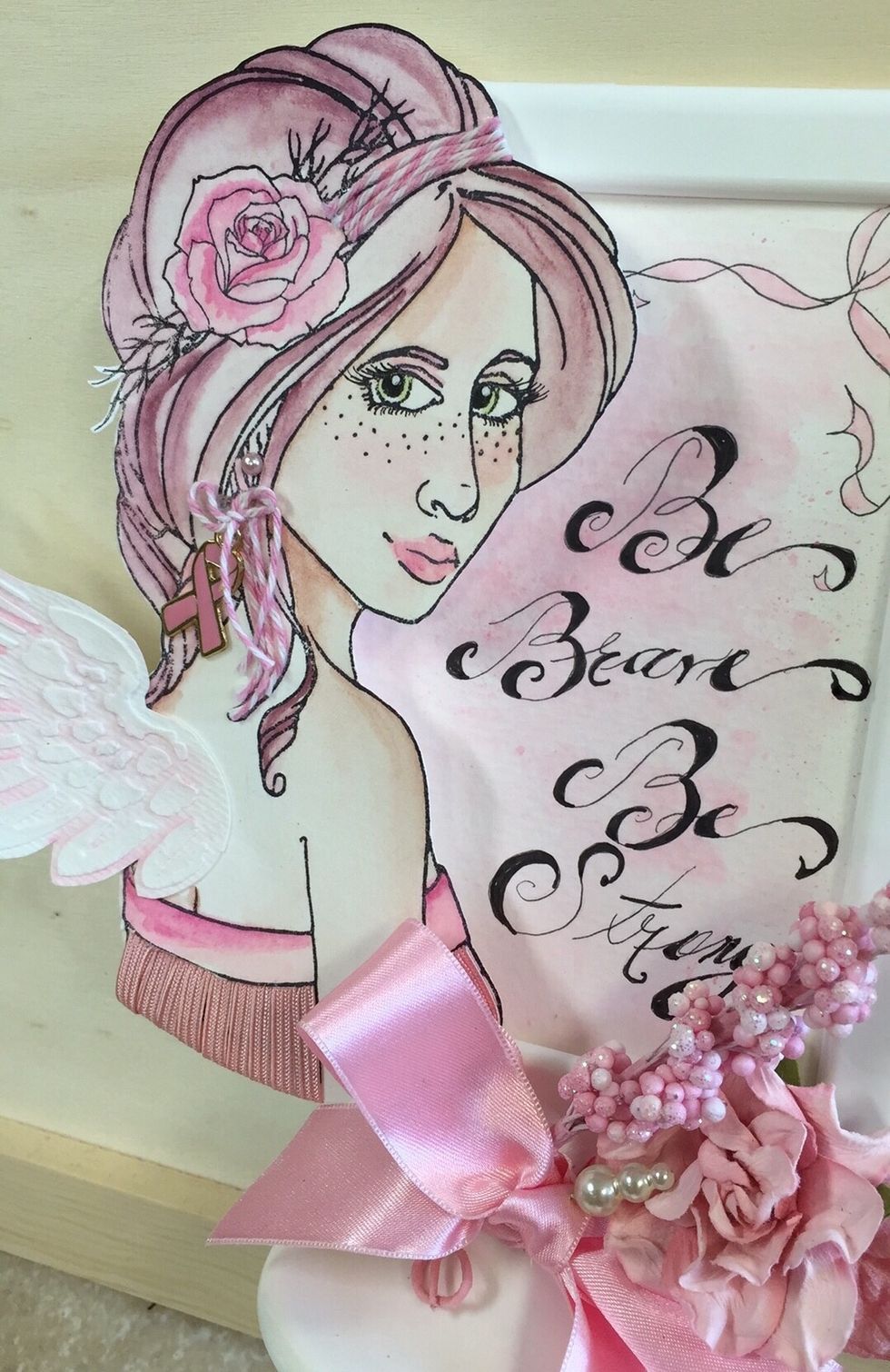 Now you are ready to put it together. Adhere to the frame, tie a bow and add your sentiment!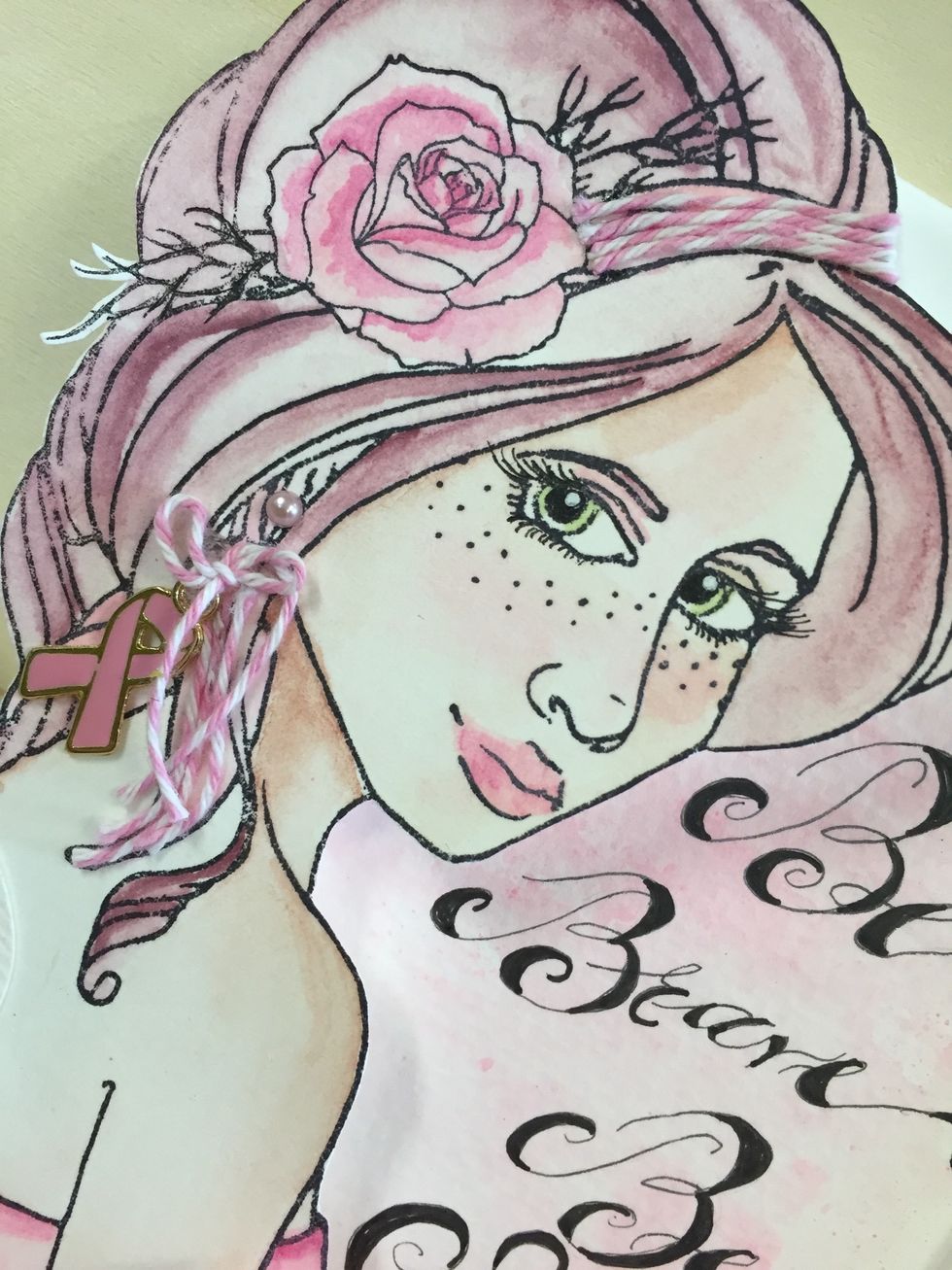 Closie, see the husband? I glued the twine and added the charm with a small bow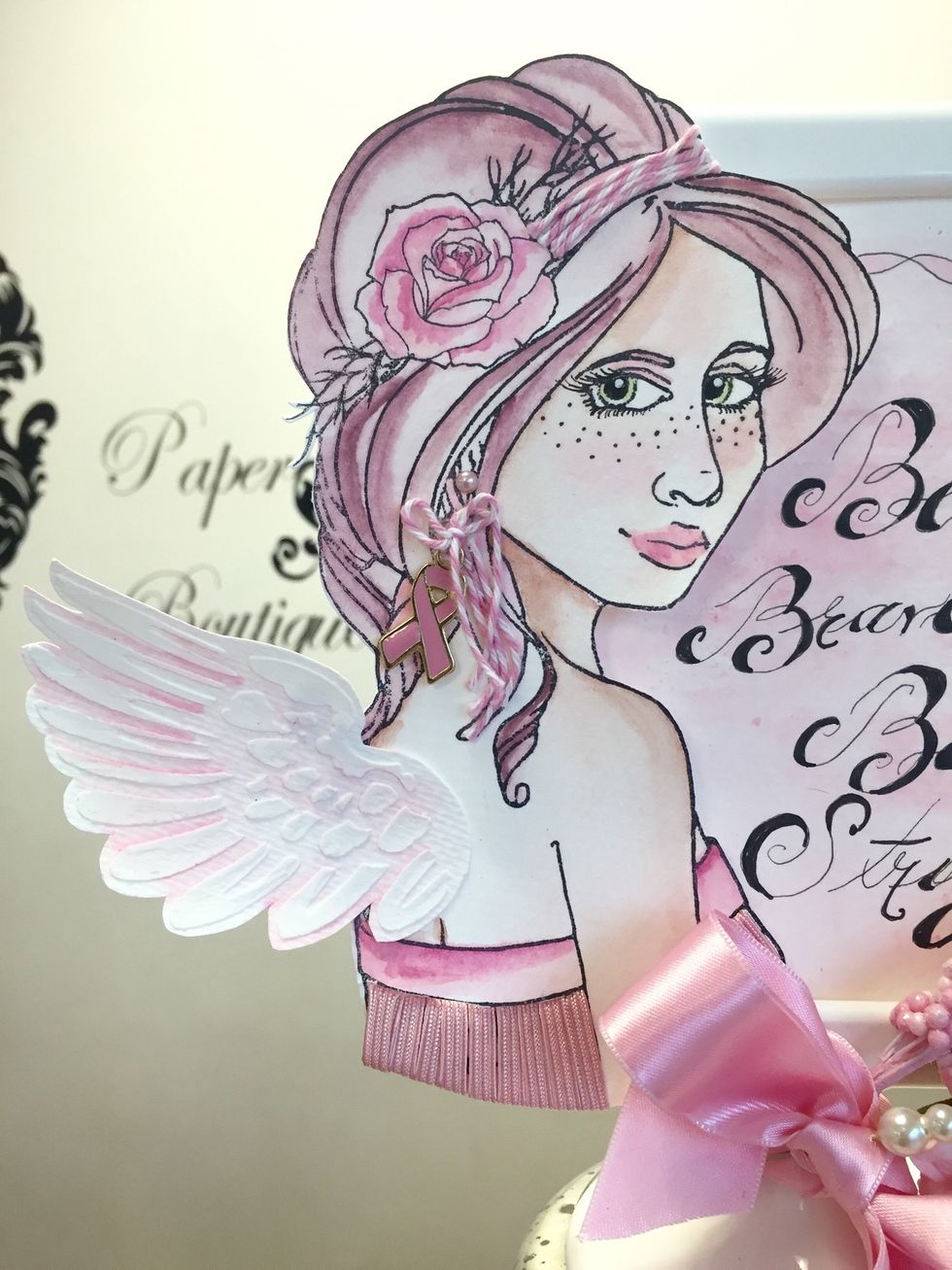 Brighten somebody you know who's being brave and strong battling this horrible disease. Give it to her!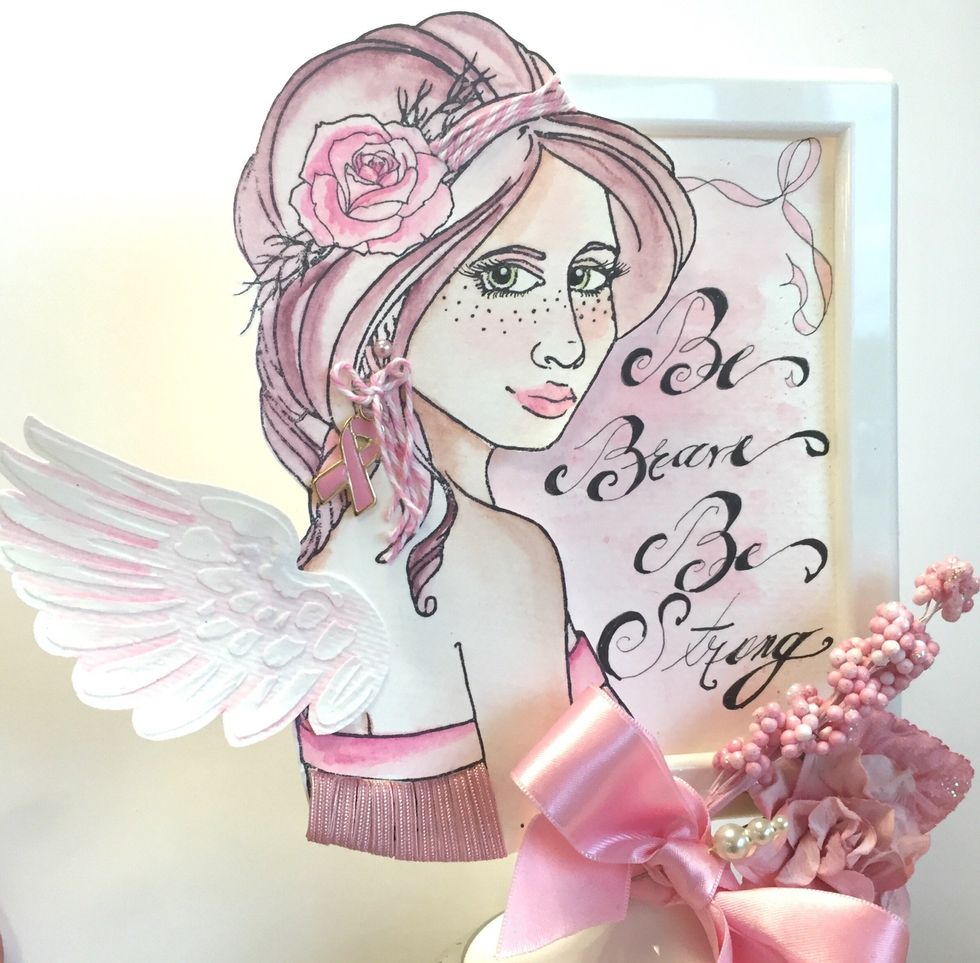 For more info follow me on my blog Www.milagroscrivera.blogspot.com
Bloom Girl stamp Ginger
Bloom Girls watercolor paper pad
Prima watercolor pencils
Watercolor brush
Open frame from Ikea
Pink ribbon
Pink braid cording
Pink twine
Prima pink flowers
Pink ribbon charm for breast cancer awereness
Faber Castell Pitt Artist Pen
Design Memory Crafts Gelatos
Scissors
Archival ink
Glue
Bloom Girls wing stencil
Design Memory Crafts whipped spackle
Milagros C Rivera
Entrepreneur, mixed media artist, scrapbooker, jewelry maker, random stitcher and lover of all things pretty!