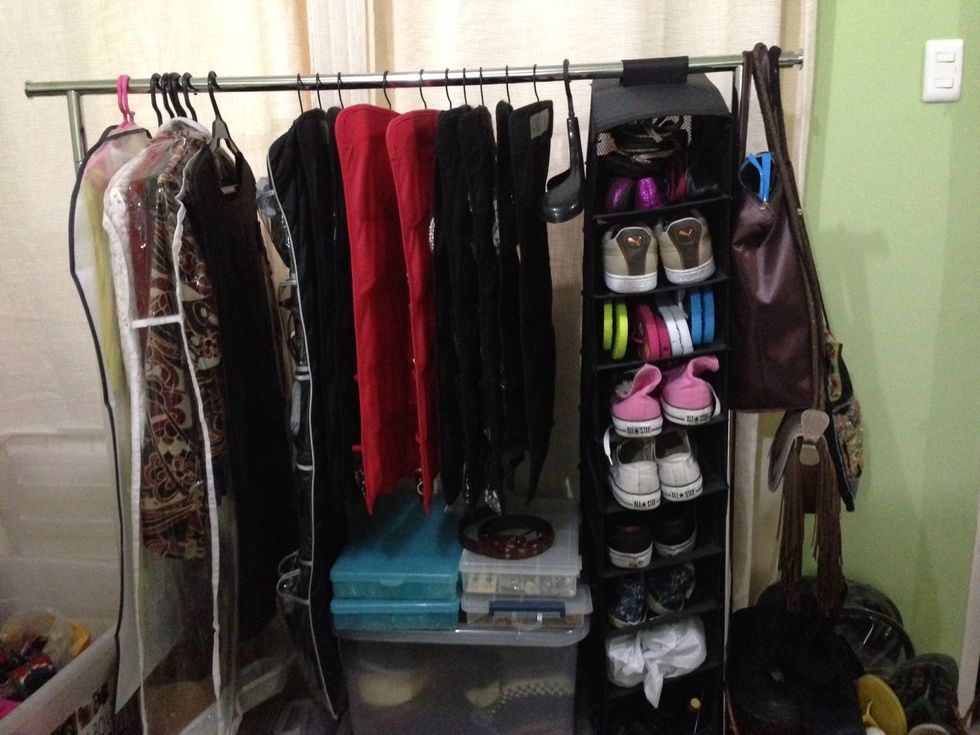 Clothes rack with accessories,shoes and clothes can turn into a wardrobe closet by using a canvass cloth or any light fabric material.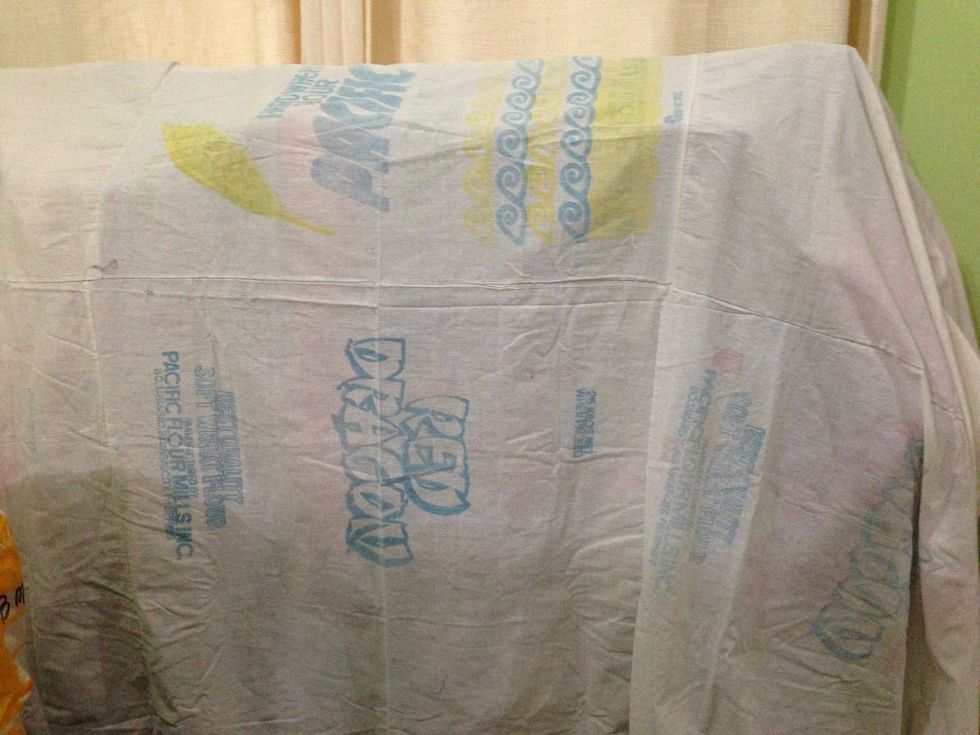 Throw the canvass or any fabric over the clothes rack.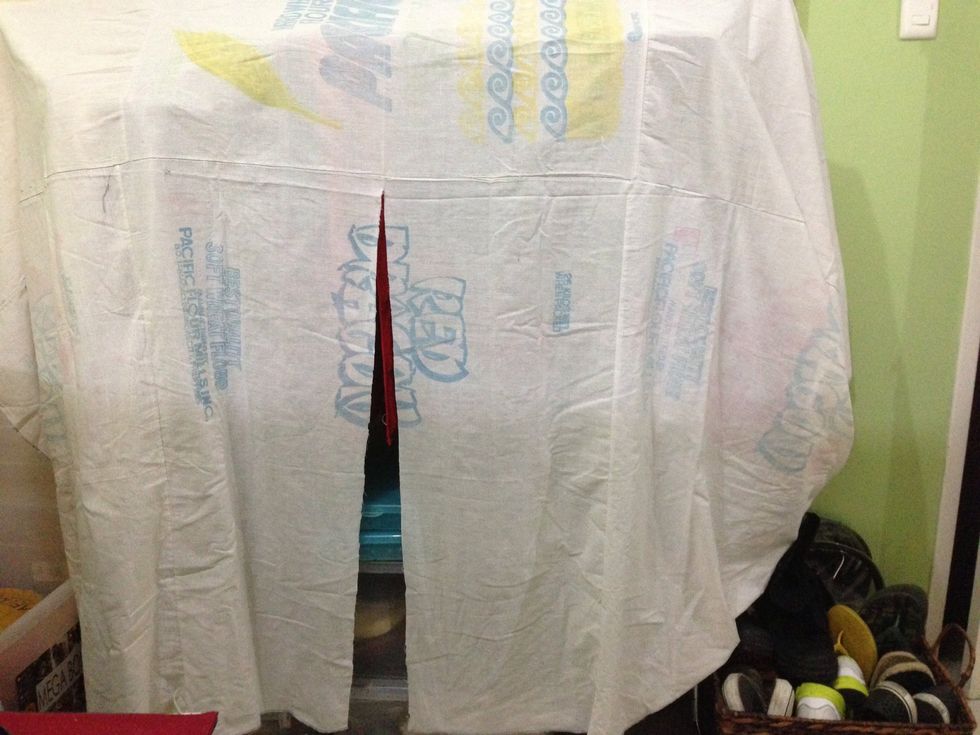 Cut in the middle of the fabric but not all the way through to create two front panels.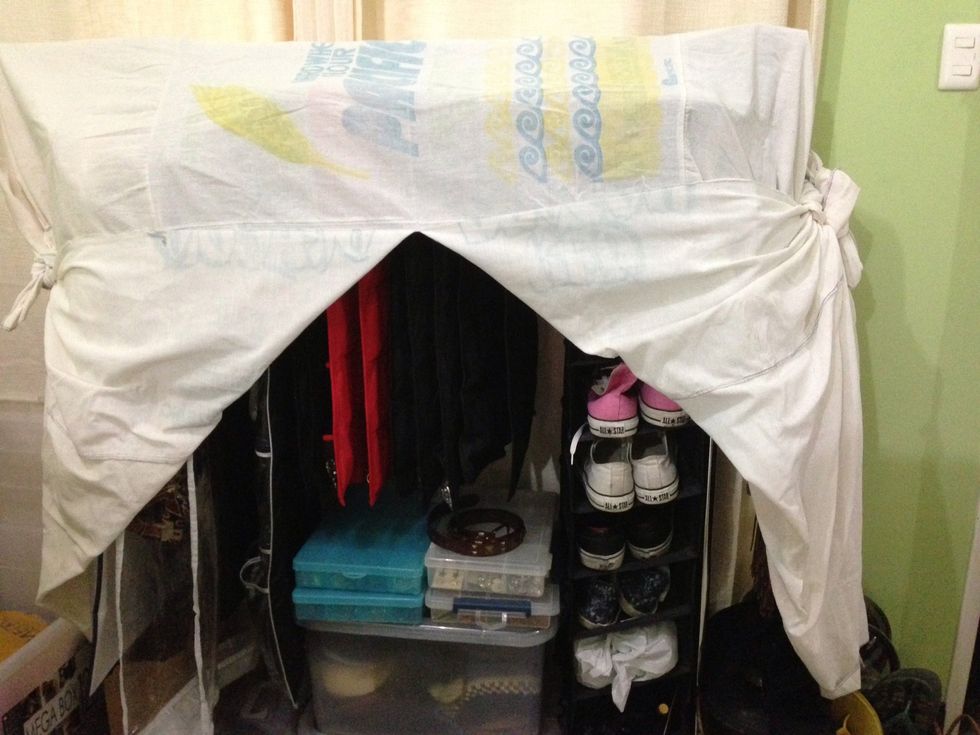 Tie the front part to the sides to create this curtain like closet.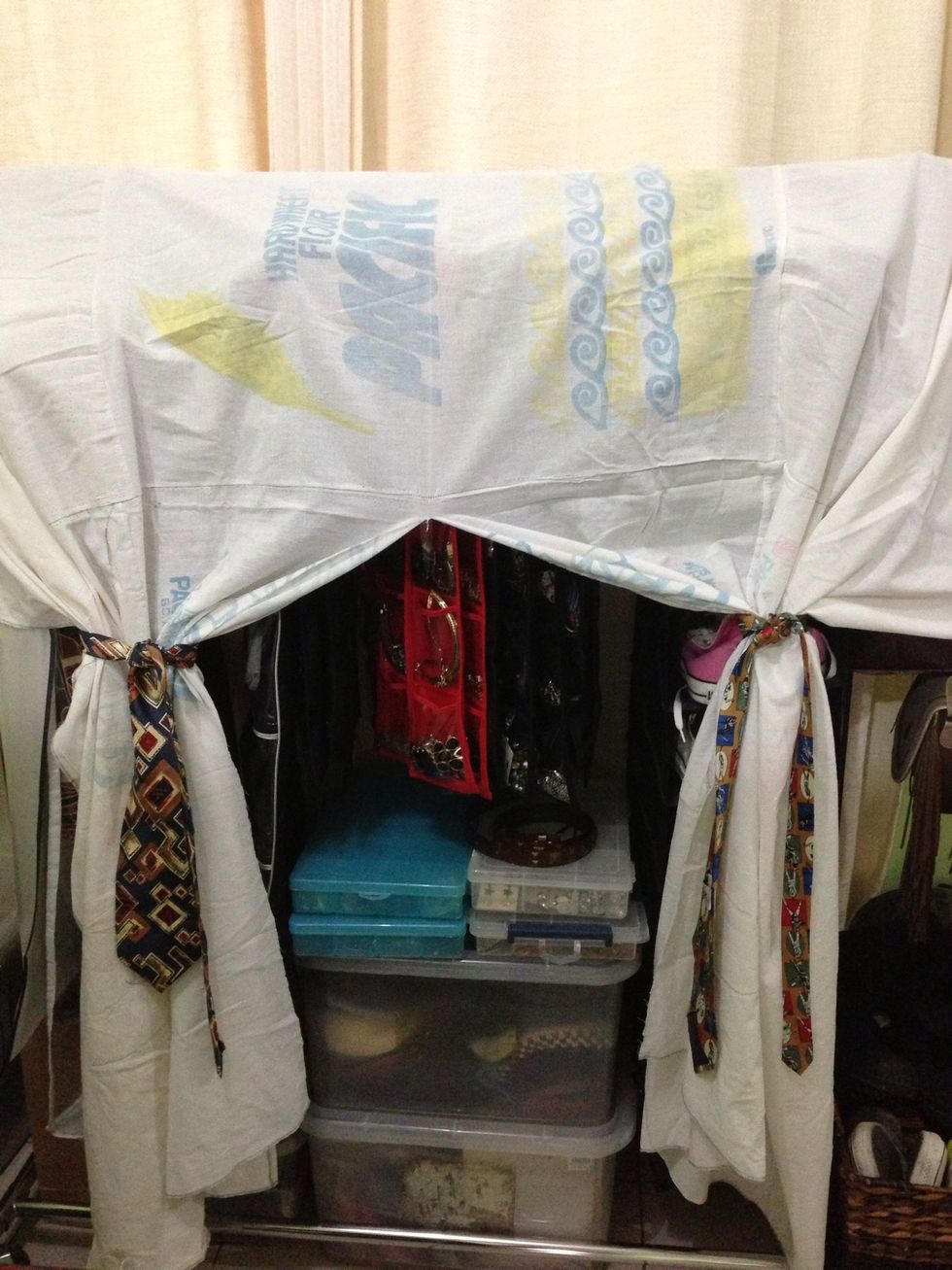 Or you can tie each panel with printed fabric/hair tie/ribbon or in this case,i used my dad's old ties. Now you've created a closet where you can see your things or maybe hide it. :)
The creator of this guide has not included tools
Miss Kayce
I am fashion stylist and menswear designer who loves to cook at home. I am a wife to my husband who loves to eat.