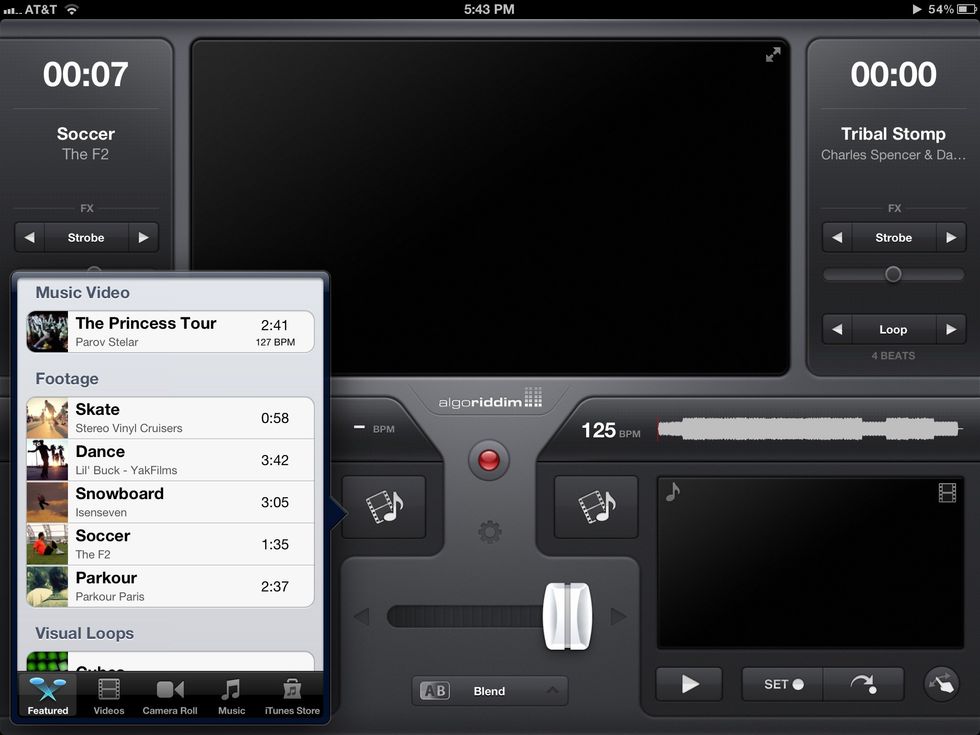 Add videos to each video turntable. Click on the music icon on either side of the record button to import videos from the library or your camera roll.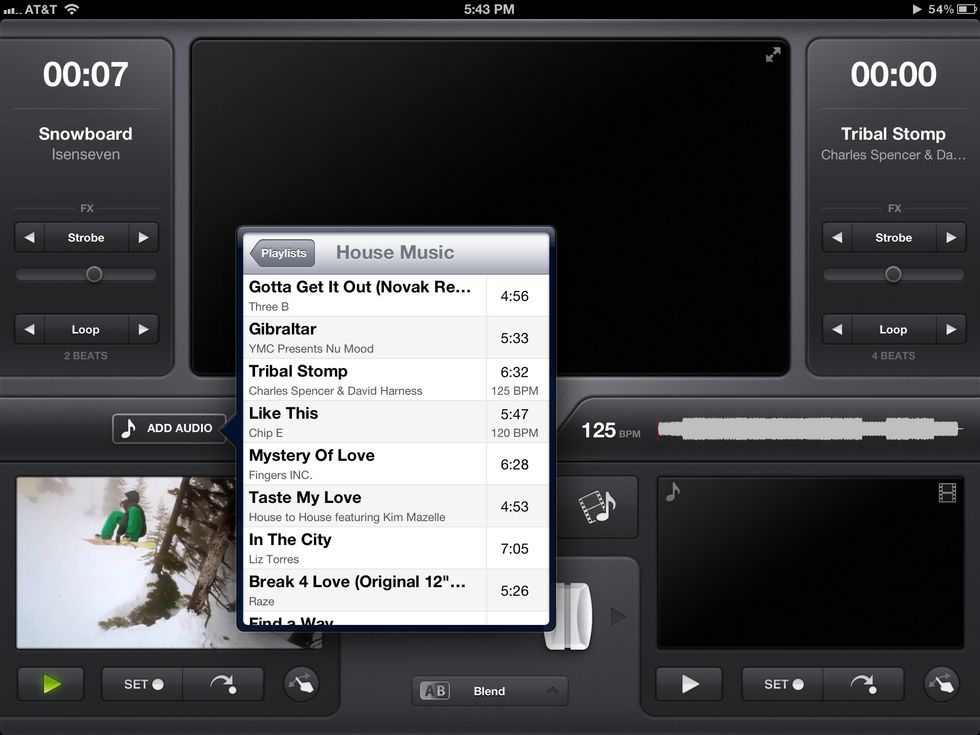 Add audio to your video mix. You will find the "add audio" button at the top of the video screen on either side of the turntable.
Use the slider down below to fade the videos in and out.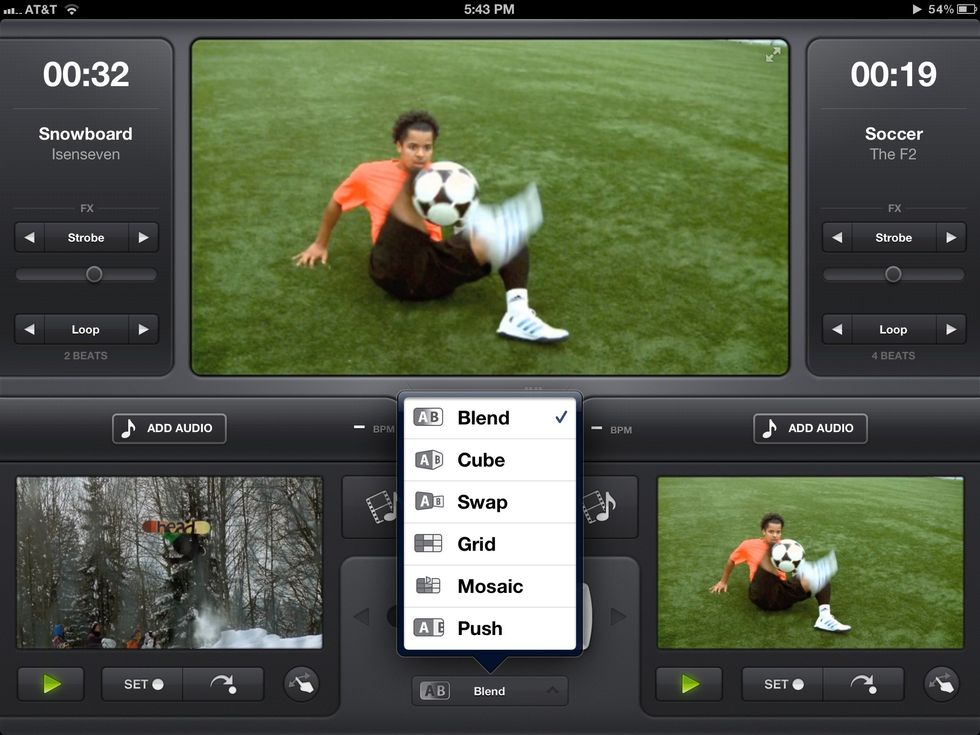 To add effects in between each fade, you can add transition effects, such as cube, swap, grid, mosaic, and push.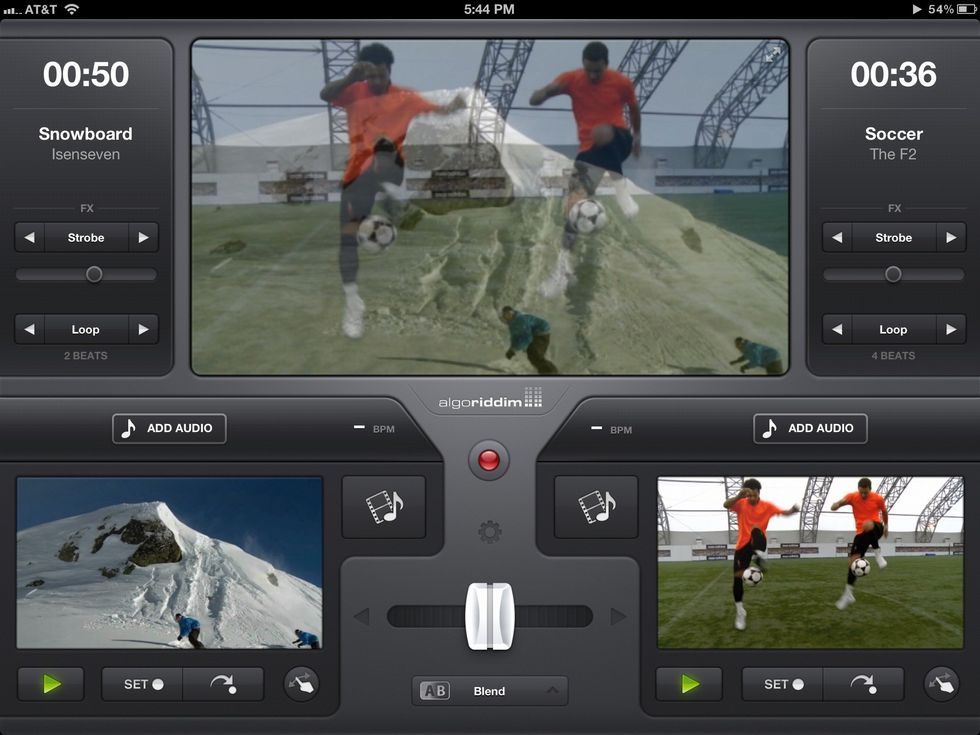 When using transitions like "blend," you can create overlapping images.
Each video turntable comes with the ability to add cool filters and effects. The filters simultaneously alter the video and the music.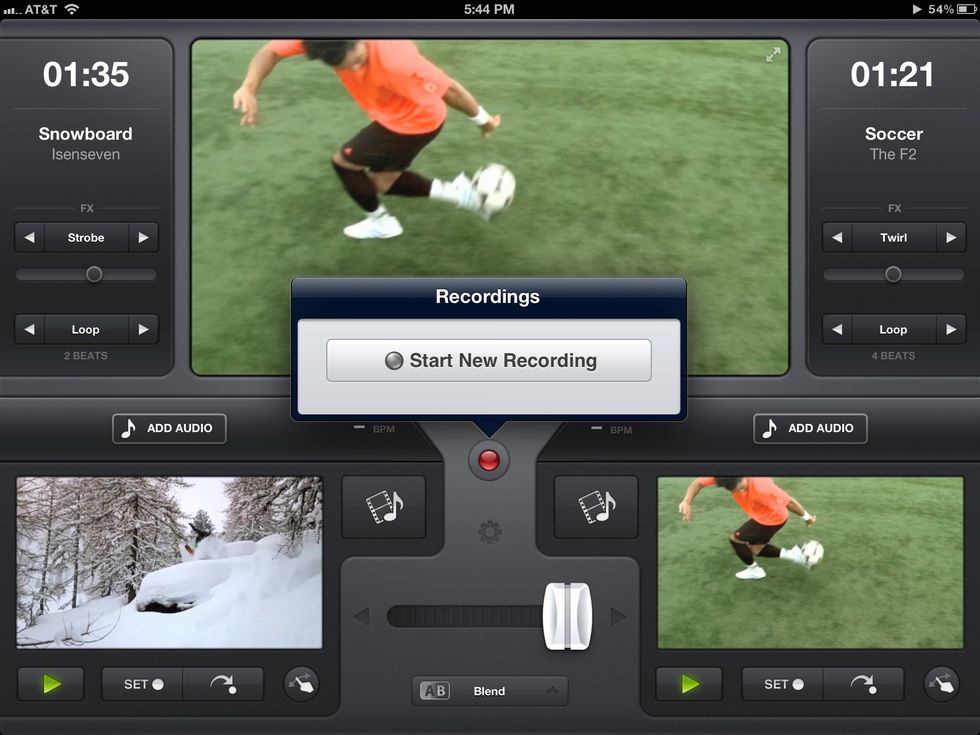 You can record your Vjay mixes by pressing the red record button. The recordings can then be saved to your camera roll.
1.0 iPad
Vjay App by Algoriddim