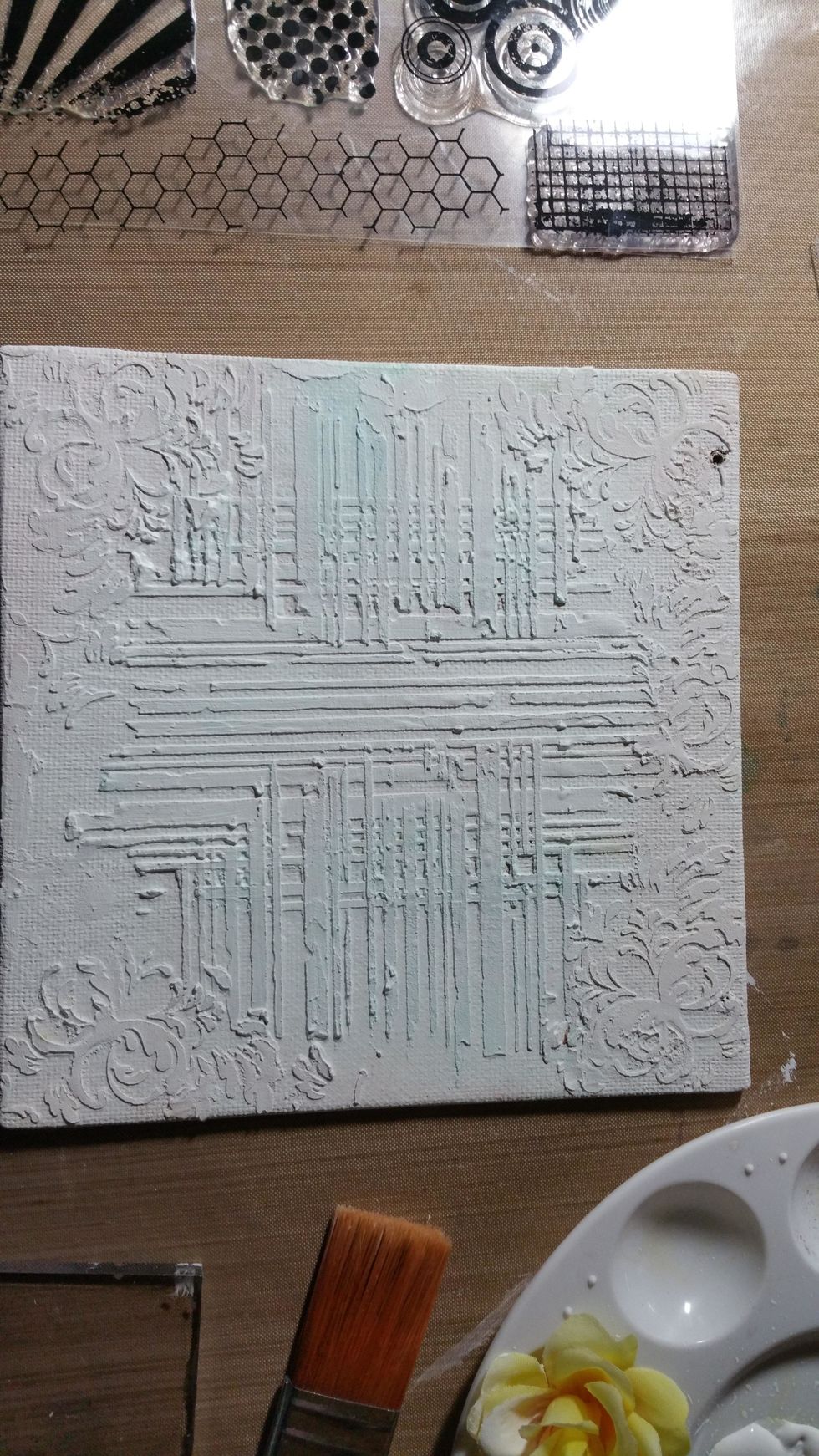 So this is where I started. A 6X6 canvas board that i had pre done for future use...lol Covered in white heavy gesso. Texture paste through stencils THS004 Stripes and THS026 Gothic. You can use any.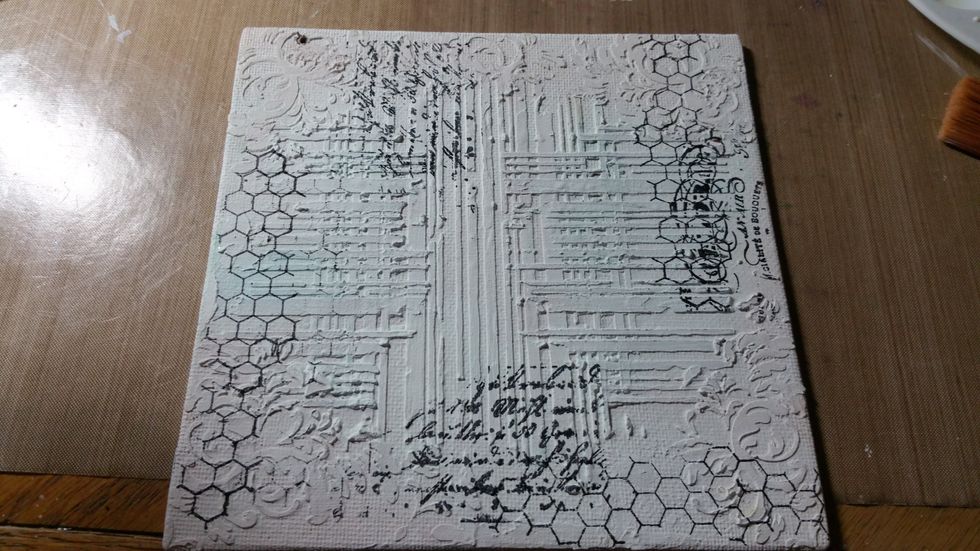 Add some random stamping with stamps of your choice and black StayzOn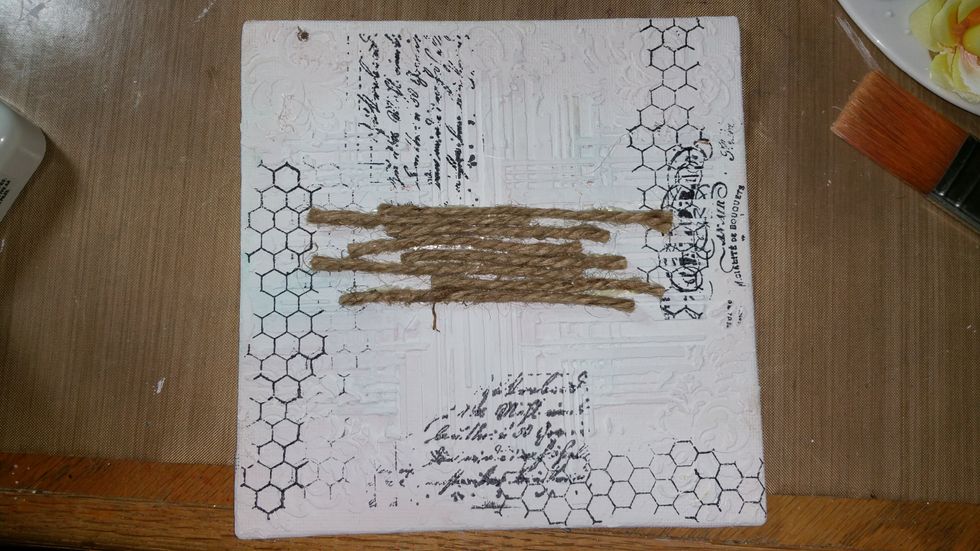 Apply random lengths of jute cord with hot glue or other adhesive and let dry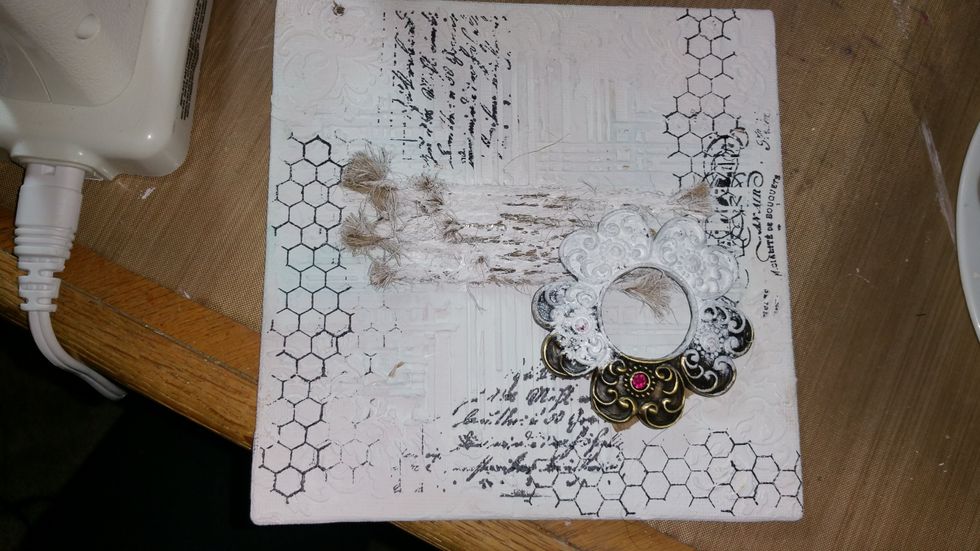 After fraying the ends of my jute cord I added a random metal frame from my stash (you can use anything you wish here) I then covered them in heavy white gesso leaving the frayed ends unpainted.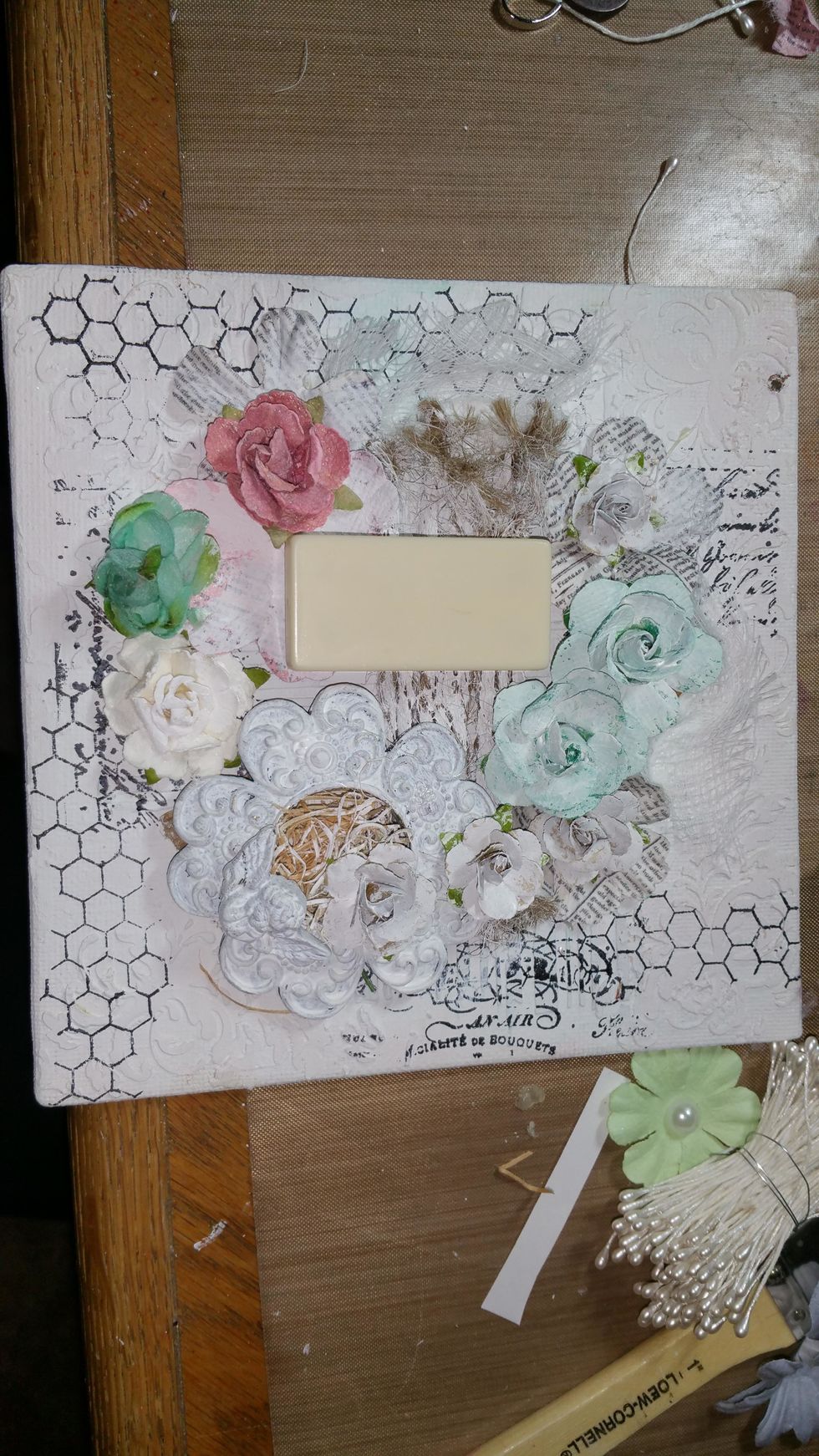 apply some floral elements. I also used a domino as a lift for my focal picture but you can use cardboard if you wish. I have also added an angel embellie to the frame and some straw.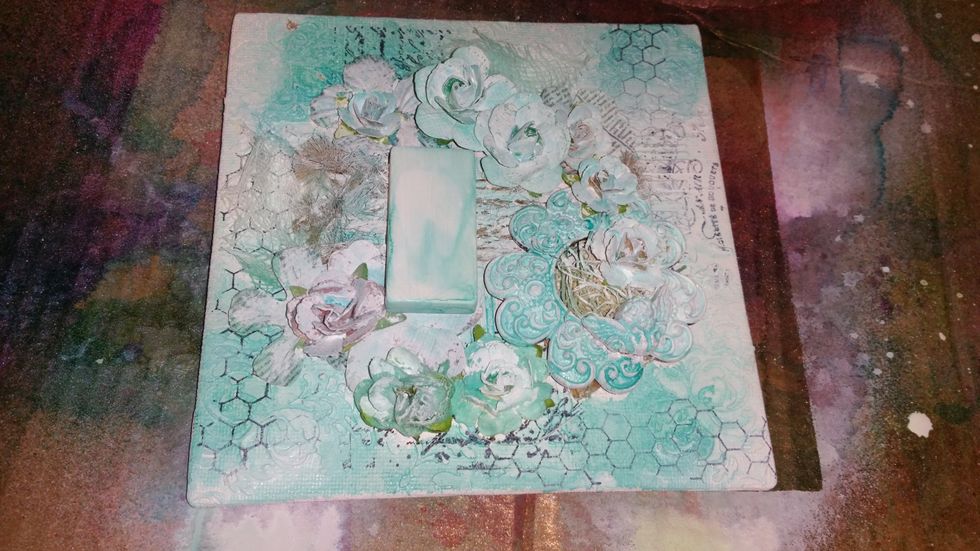 Apply white gesso and let dry before spraying Art Anthology colorations sprays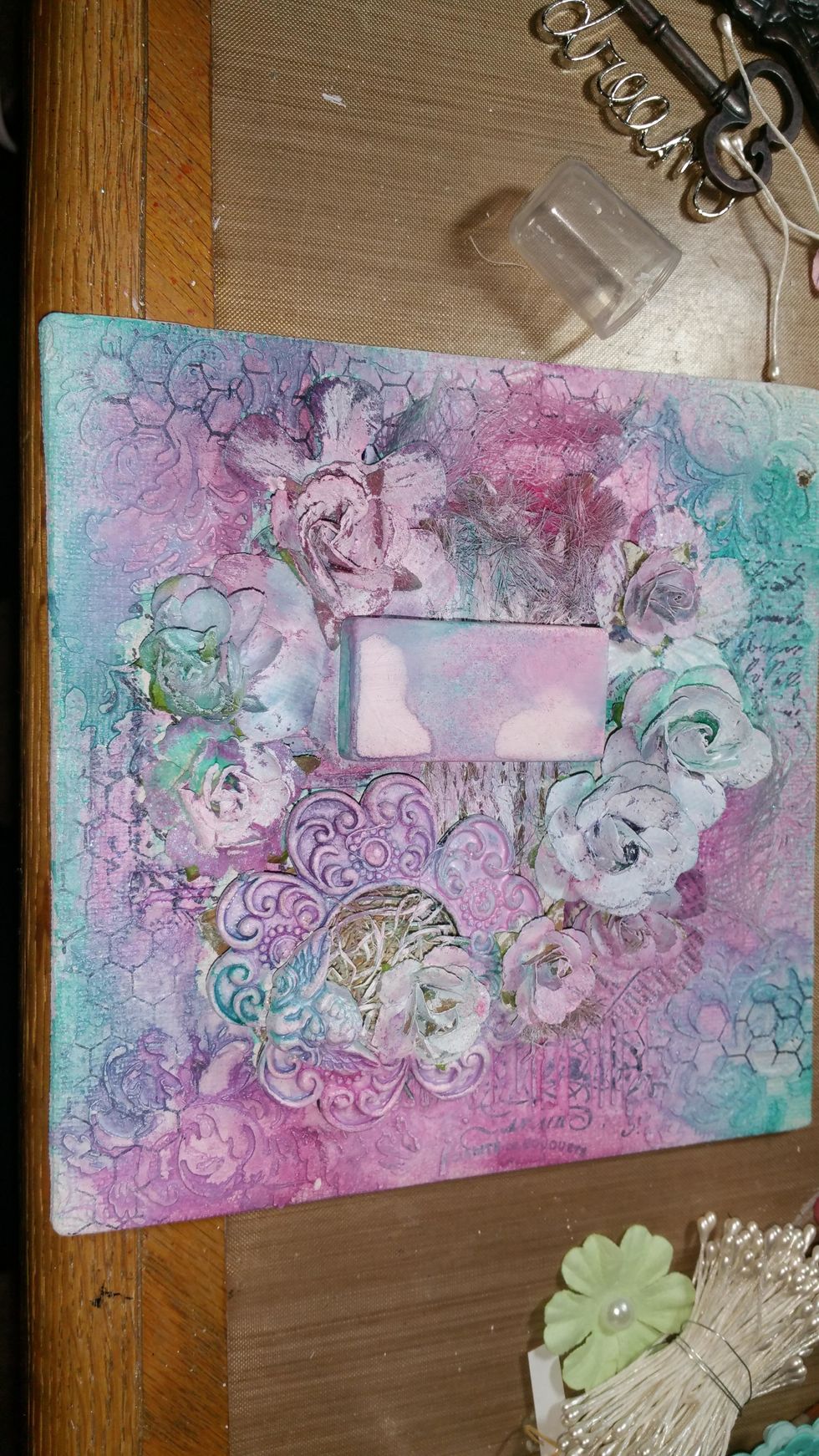 Once you have sprayed with your choice of Art Anthology colors, let dry. Be sure to dab wet sprays in stamped areas to show your stamping through.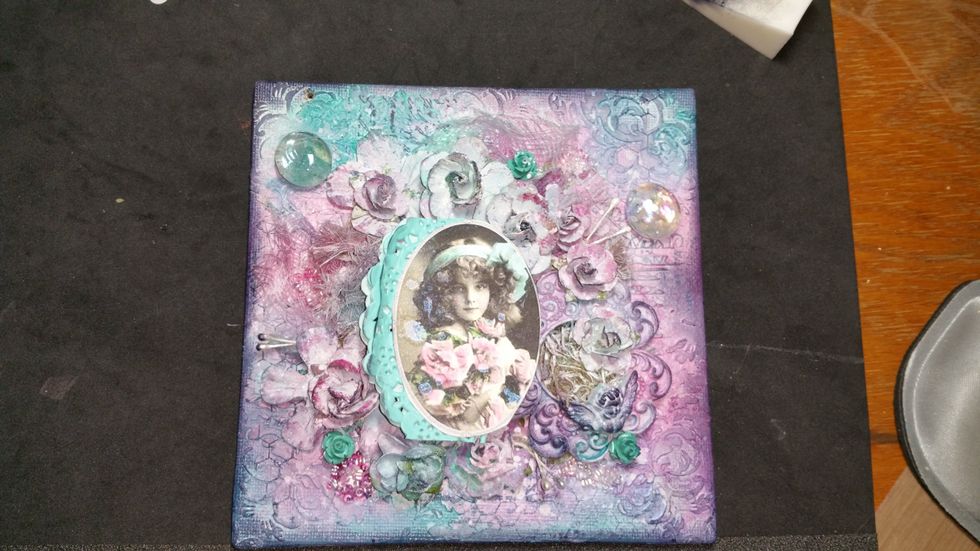 Add your focal picture and some glass discs. Go around edges of your canvas with a sponge and black StayzOn. I also brushed the black accent lightly over some other raised elements.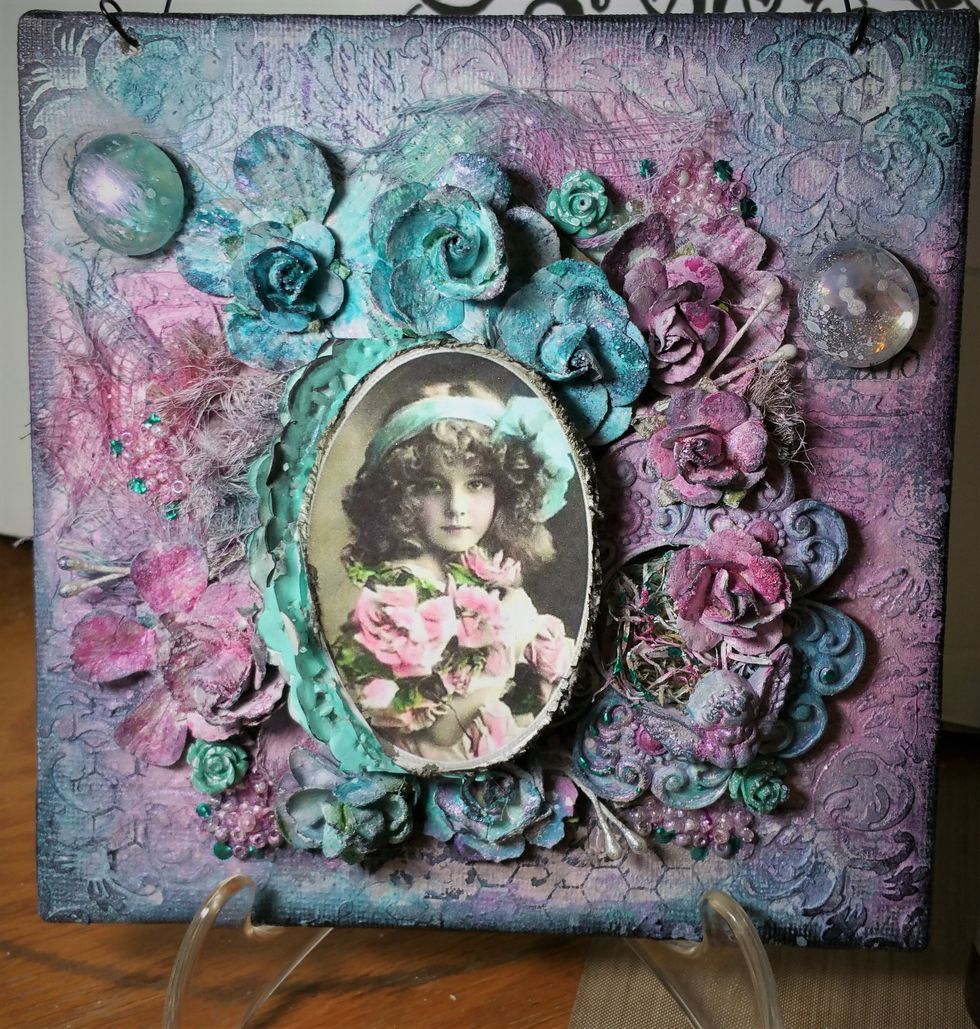 I finished off with some seed beads here and there and some straw and cheesecloth pieces The pic was then covered and I sprayed with a mix of Art Anthology Immaculate Minx and water for a shimmer.
The creator of this guide has not included tools
Art Anthology
Art Anthology is a manufacturer of dimensional mediums.\n\nCome chat with us in our Facebook Group: Art Anthology Adventures in Art