Start with a clean eye. Apply concealer and setting powder under the eyes, and a thin layer of primer on the lids.
Go to your palette and select a medium-dark grey.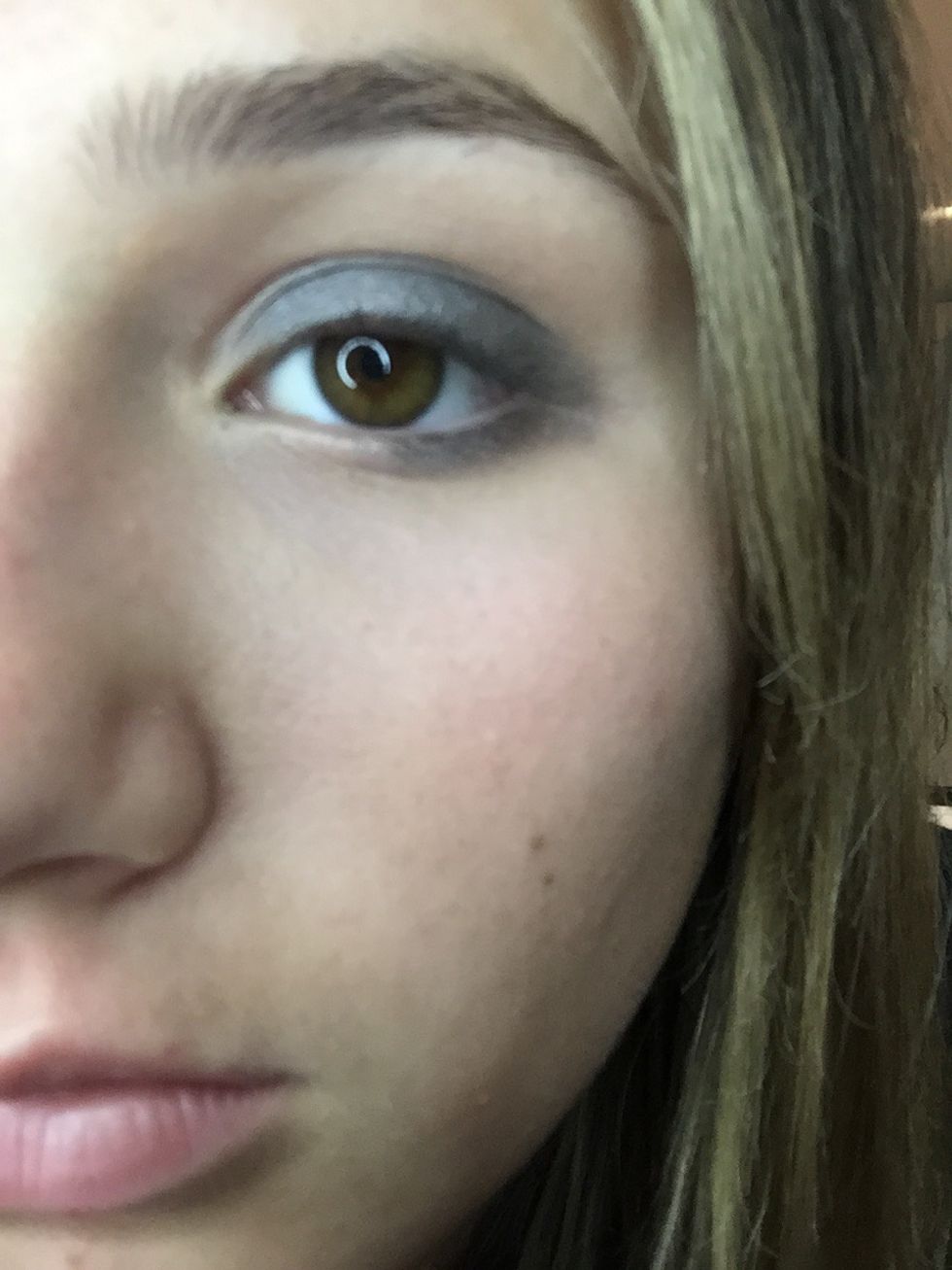 Apply generously to the lid and crease, and the lower lash line from the outside corner to the center.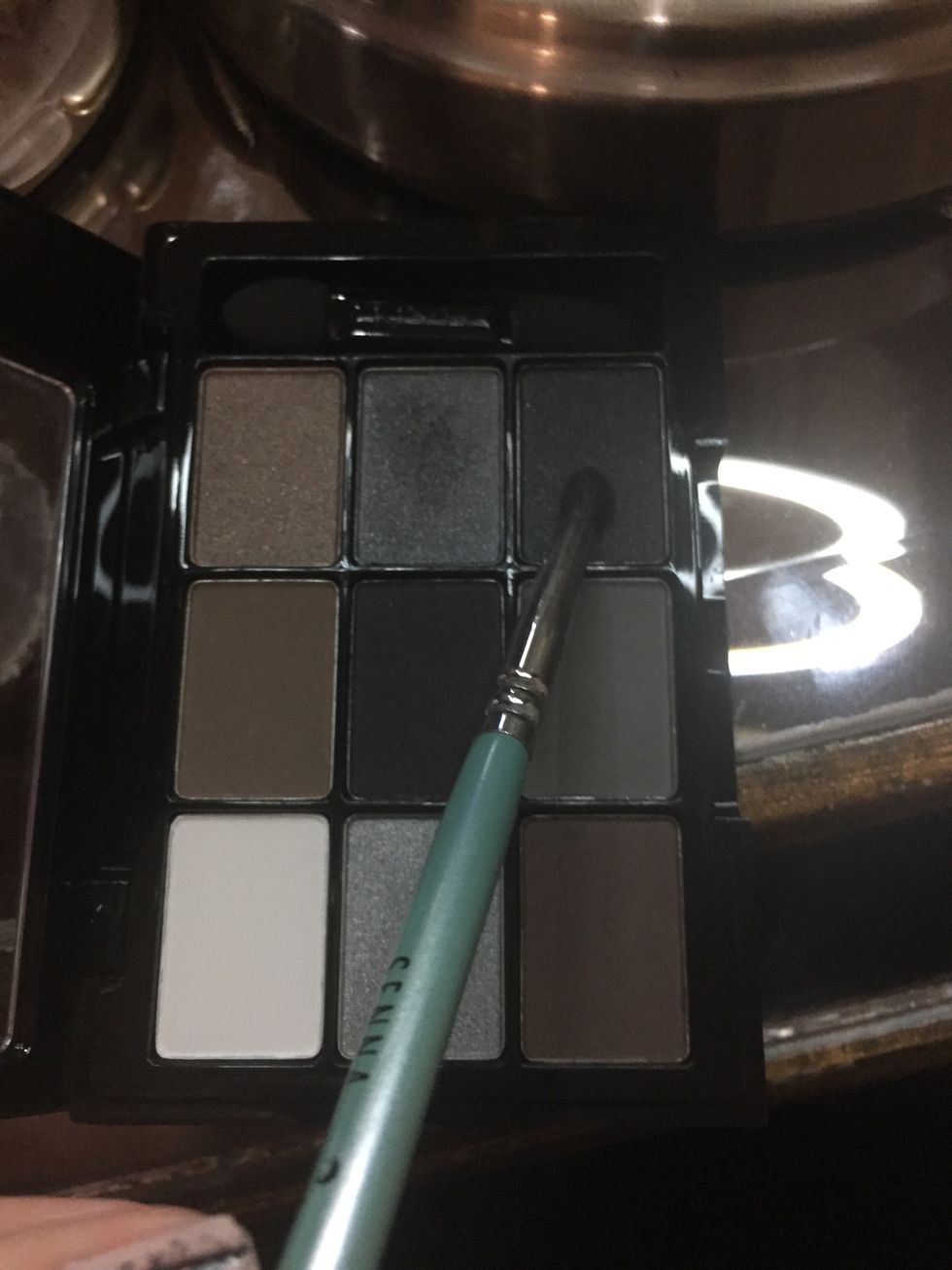 Next, take a thinner brush and select the black shadow.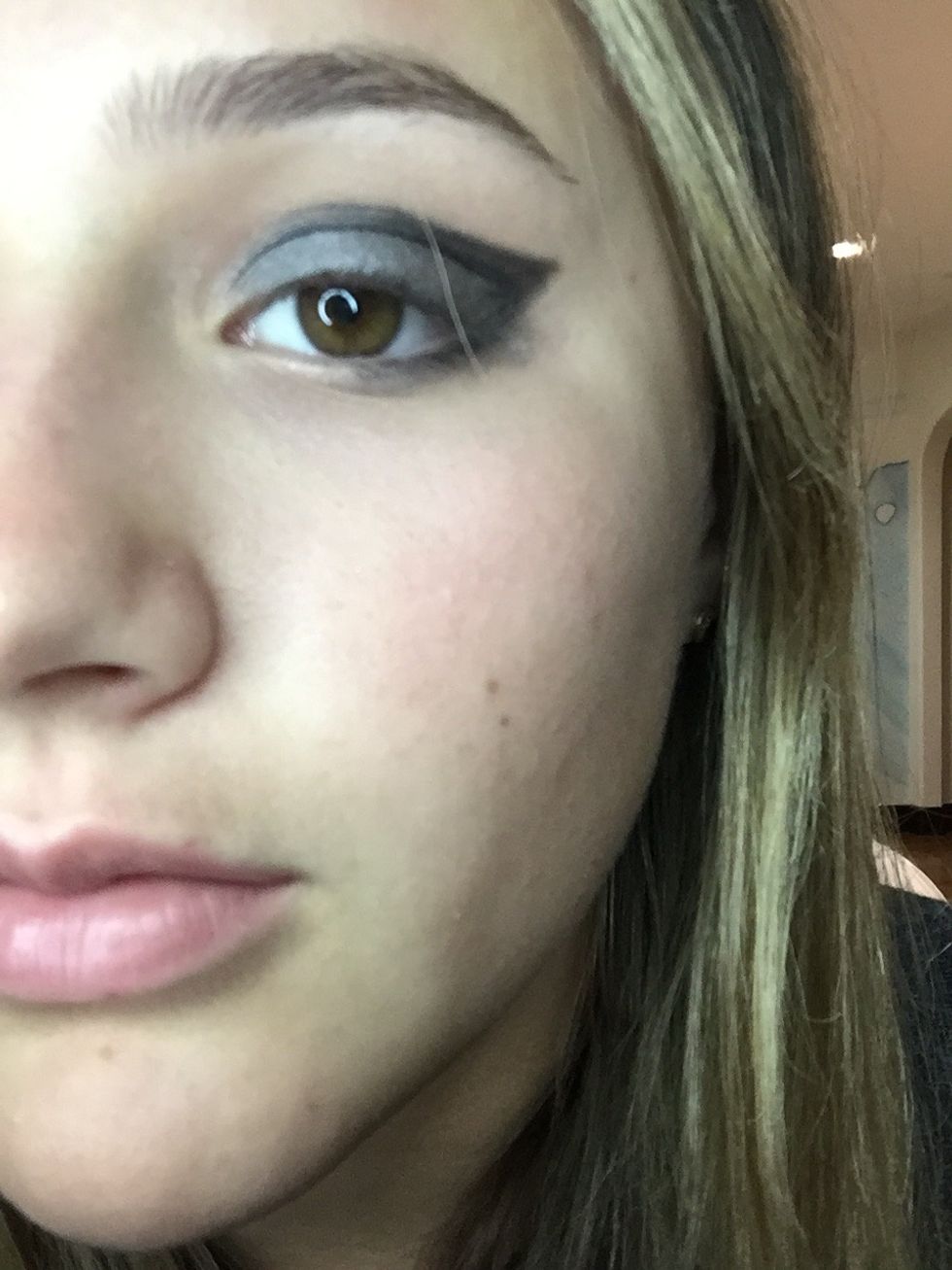 Create a cat-like "V" on the outer corner of your eye. Start at the outer corner, trace up&out, and cut inwards once you're at the height of the crease and trace the outer 1/4 of your lower lash line.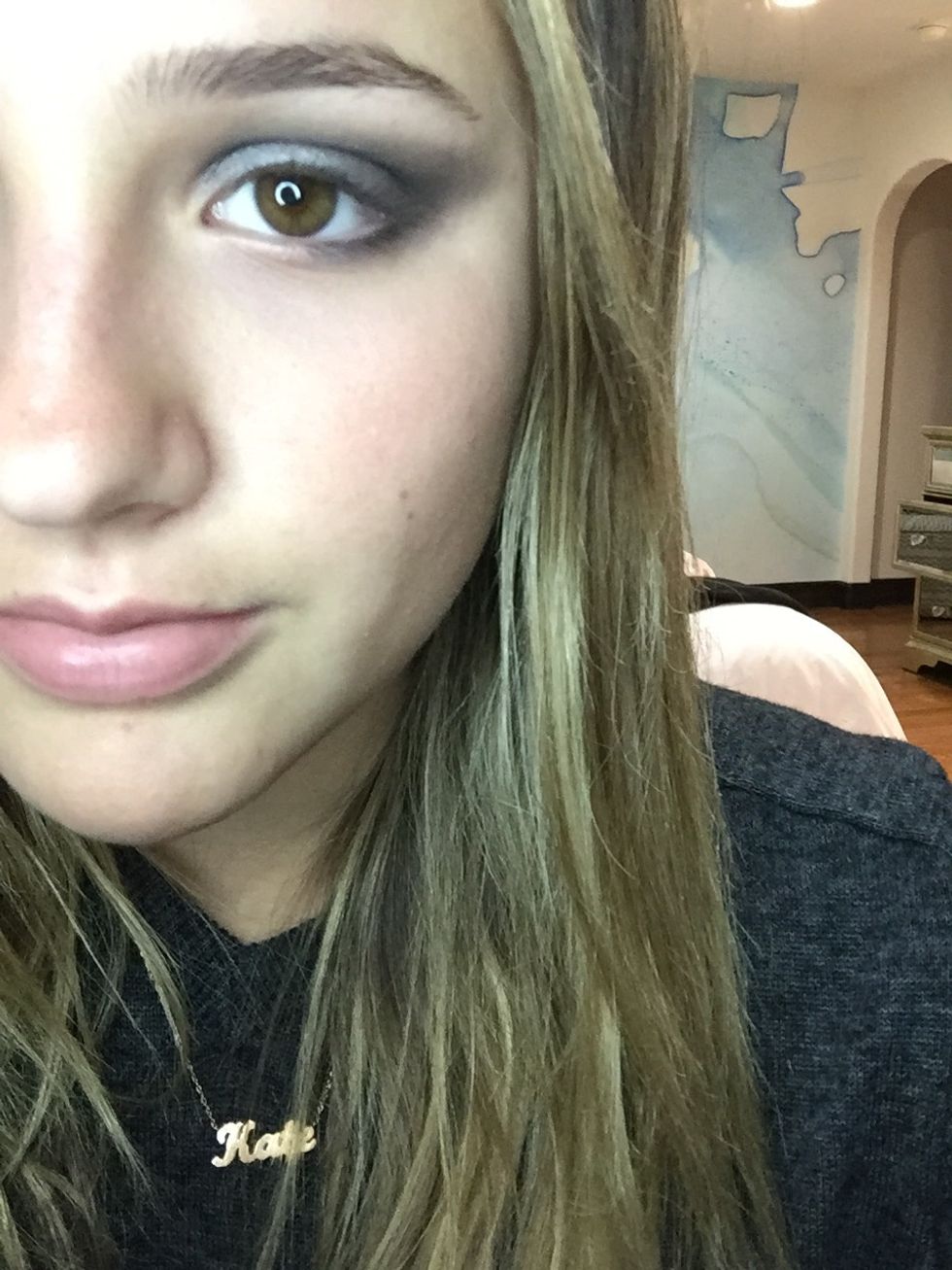 Blend! Extend the shadow op towards the brow and out for a great ombré effect.
Lastly, select a light, friendly (shimmery!) color.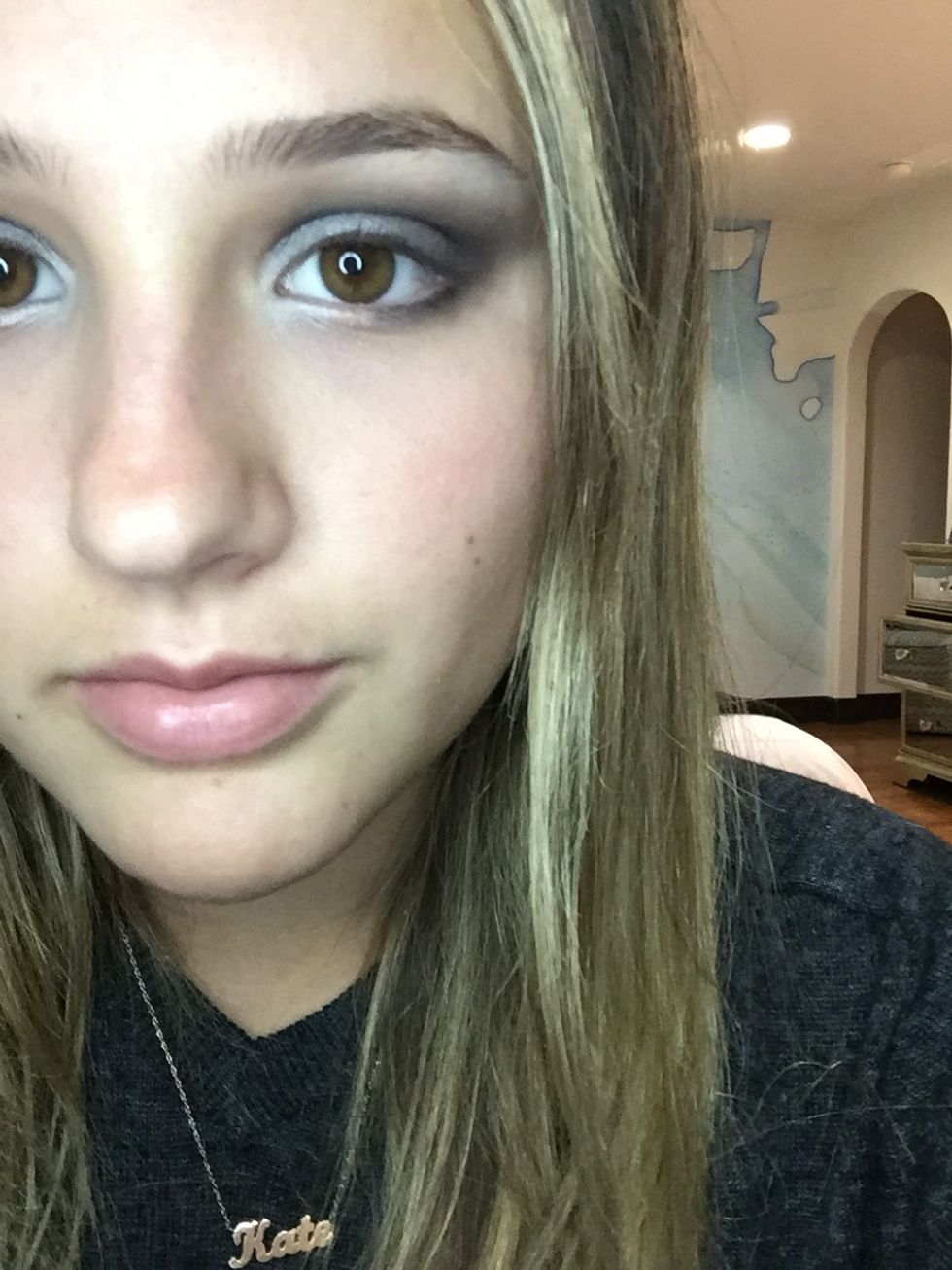 Apply it on the inner corners and inner 1/2 of your bottom lash line. For extra special effect, you can also add some on your brow bone (beneath the outside half of your eyebrow)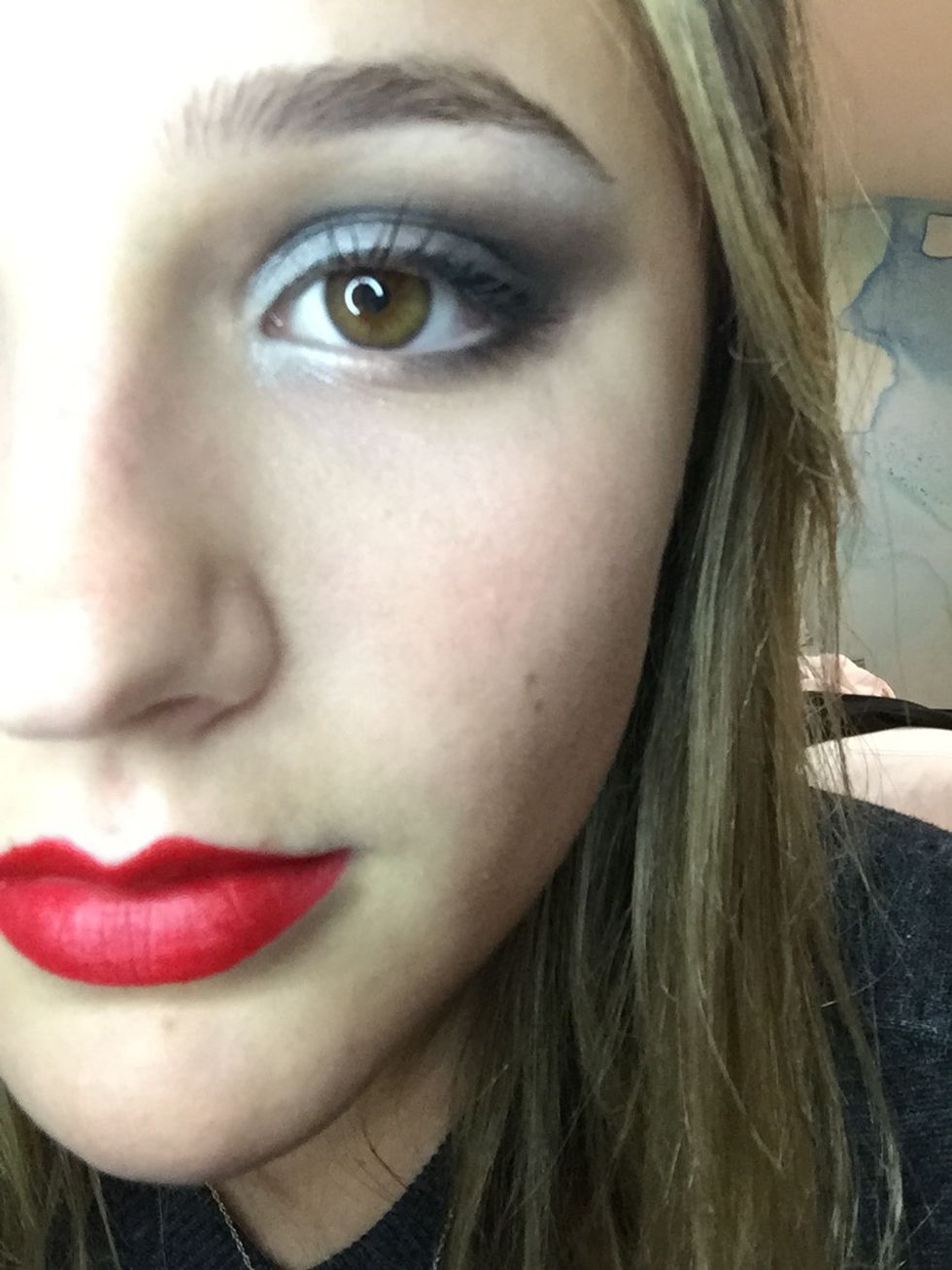 Now, add any combination of mascara, lipstick, and eyeliner you desire. I went with Benefit They'reReal! mascara, Stila Stay All Day Waterproof liner, and Lasting Finish by Kate in 111 lipstick.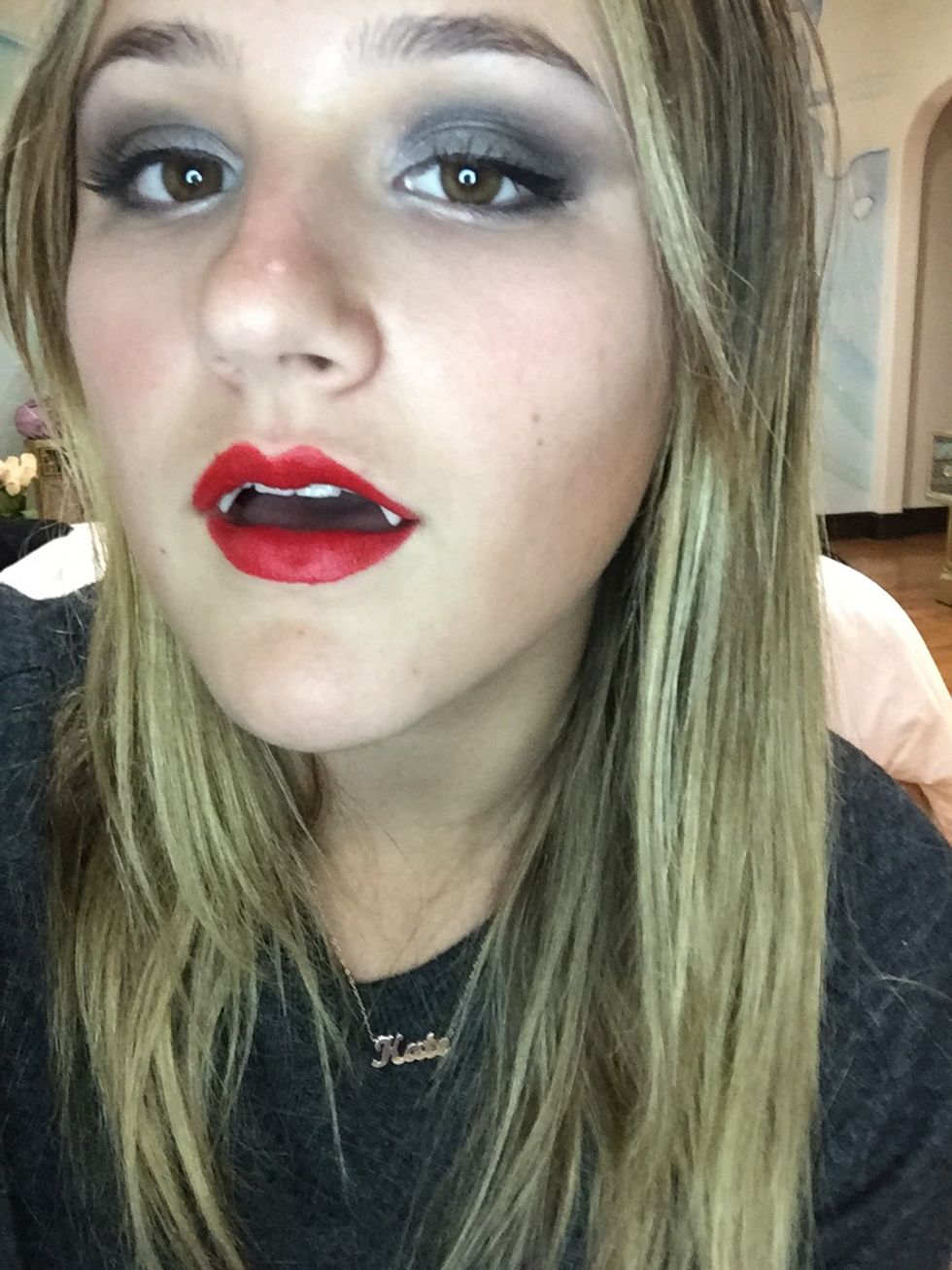 Contour and highlight as you wish. Pop in those fangs and chow down on blood! Happy Halloween! 🎃👻
Concealer
Primer
A black and gray scale smokey eye palette
Liner (optional)
Mascara (optional)
Lipstick (optional)
Contour set (optional)
Fangs (optional)