Me without makeup... 😕 I start off all makeup by washing my face and then using a light moisturizer to make sure I have a clean and primed surface to work on.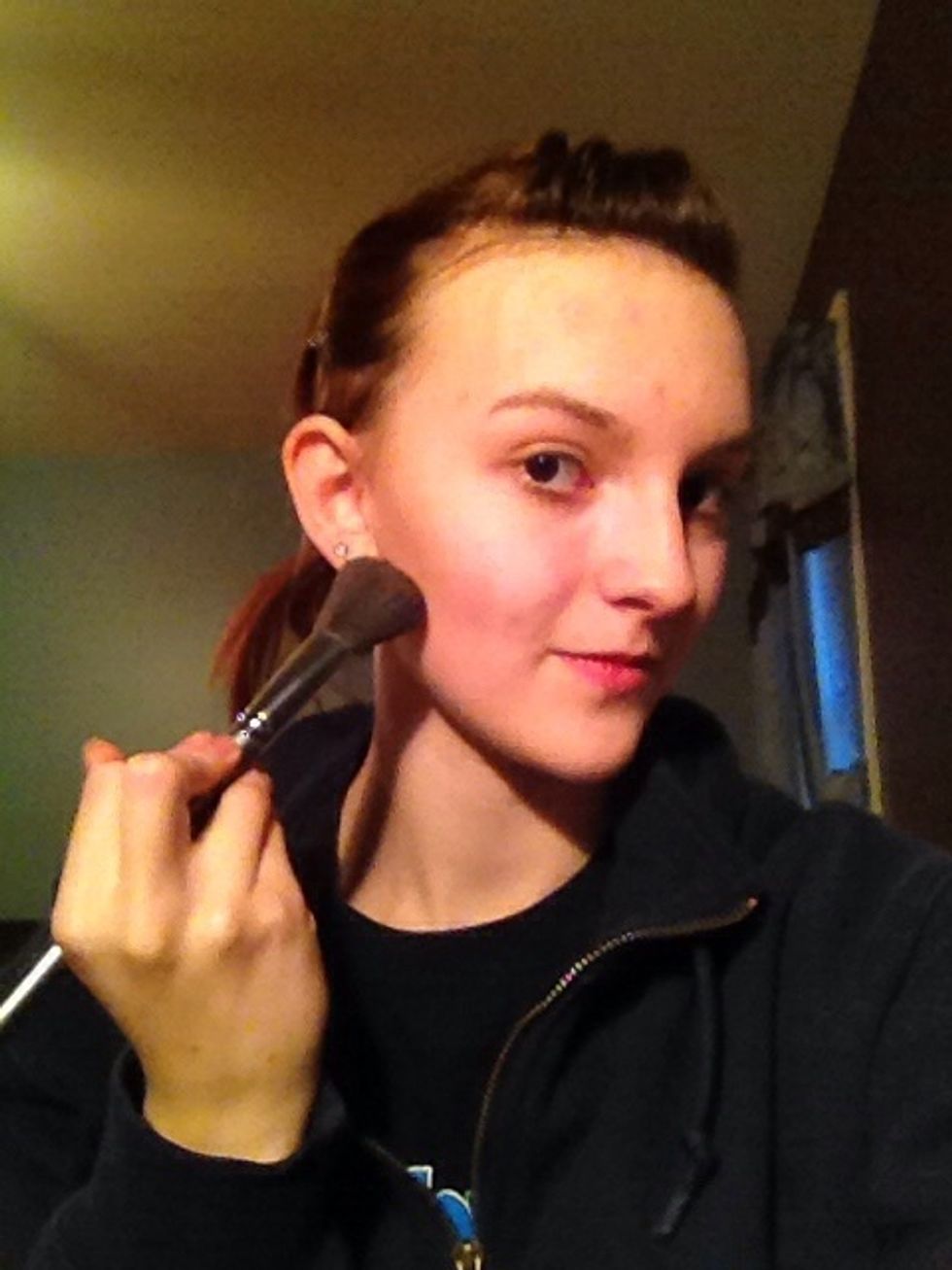 Then I powder over everything using any type of face powder (translucent, baby powder, setting powder, etc.) to create a base and eliminate shine.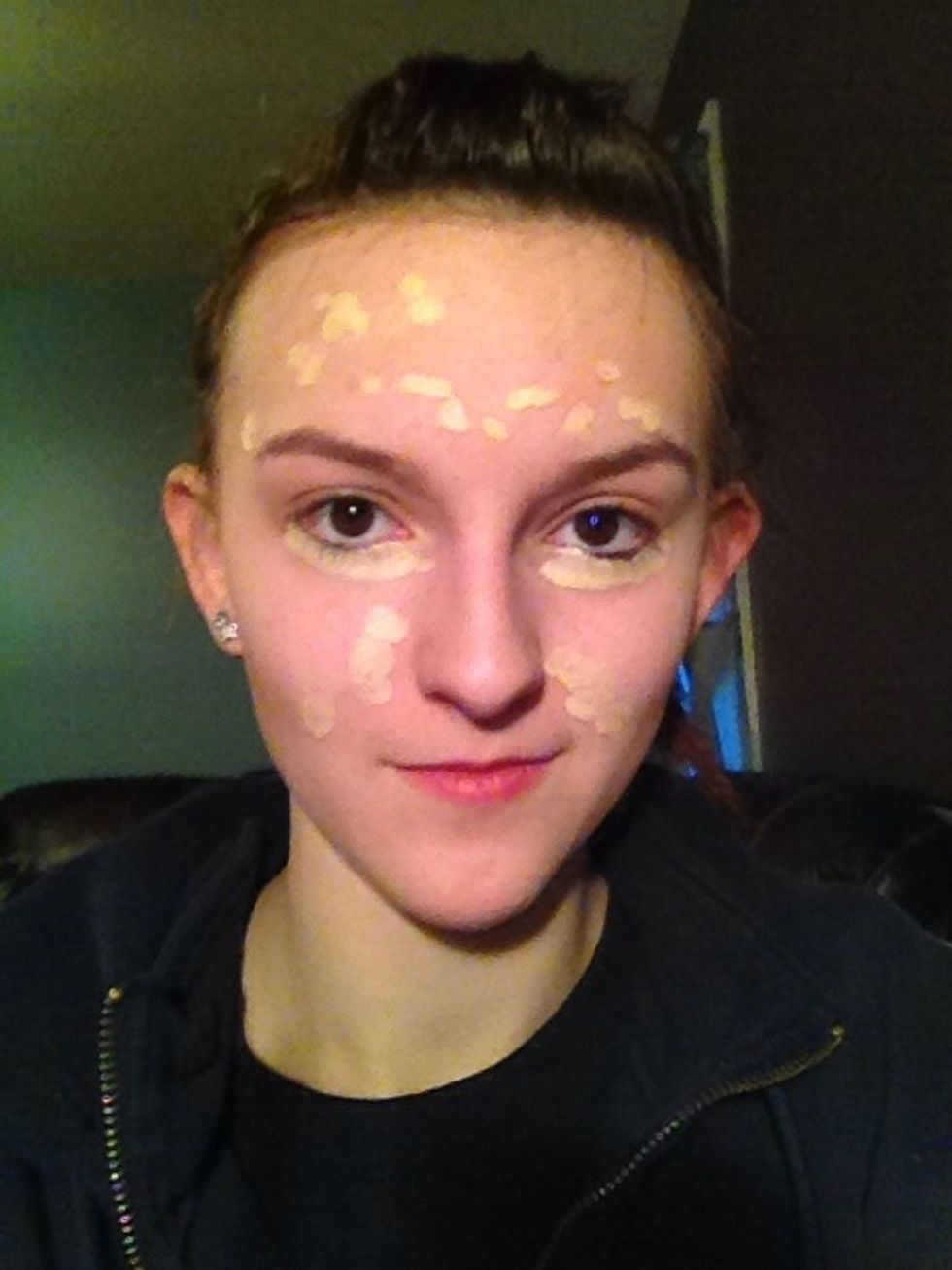 Now I conceal to get rid of redness and under my eyes to get rid of any darkness or bags. This was one of my worse breakouts 😝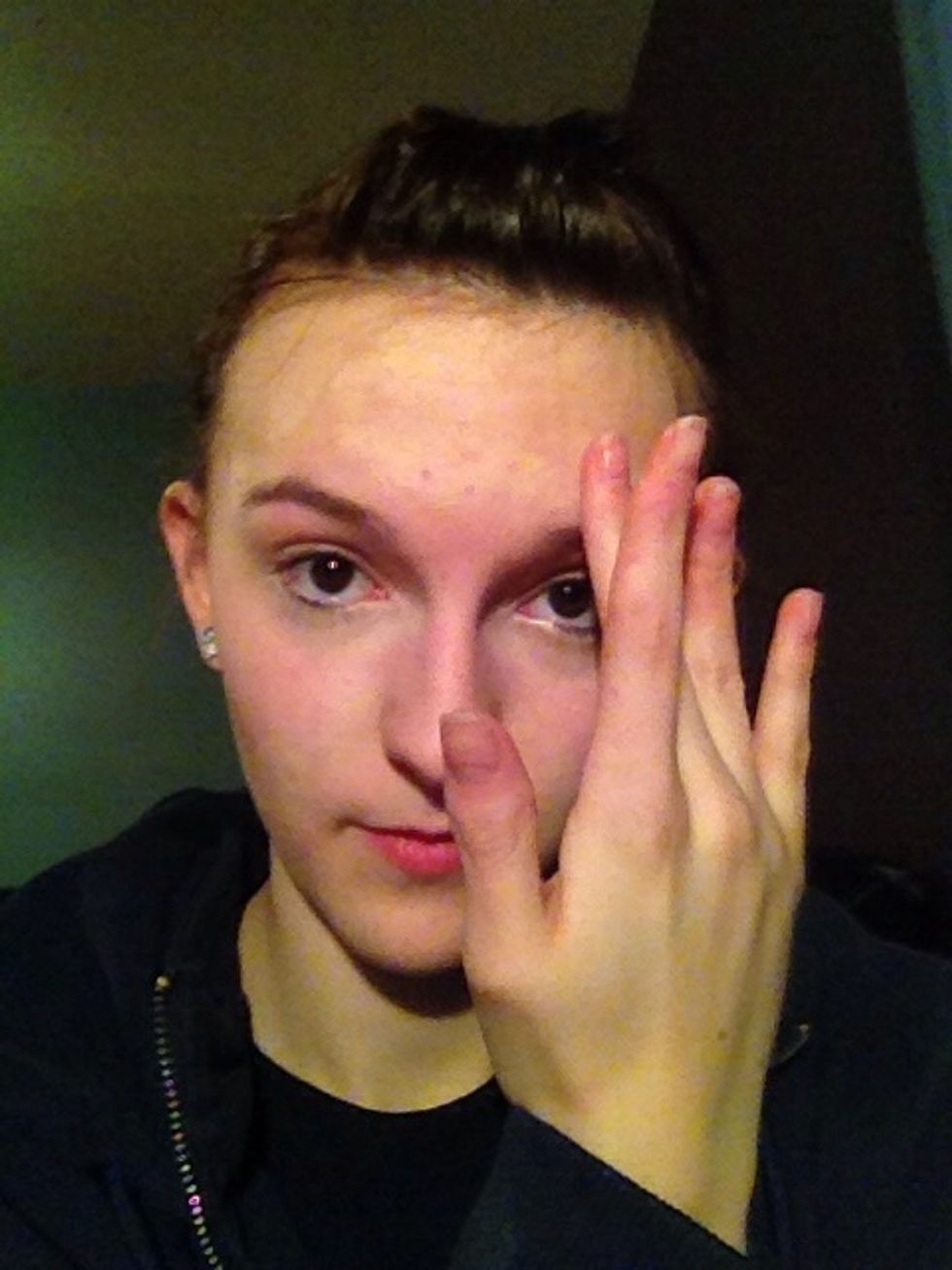 BLEND! Blending is what makes or breaks a good makeup.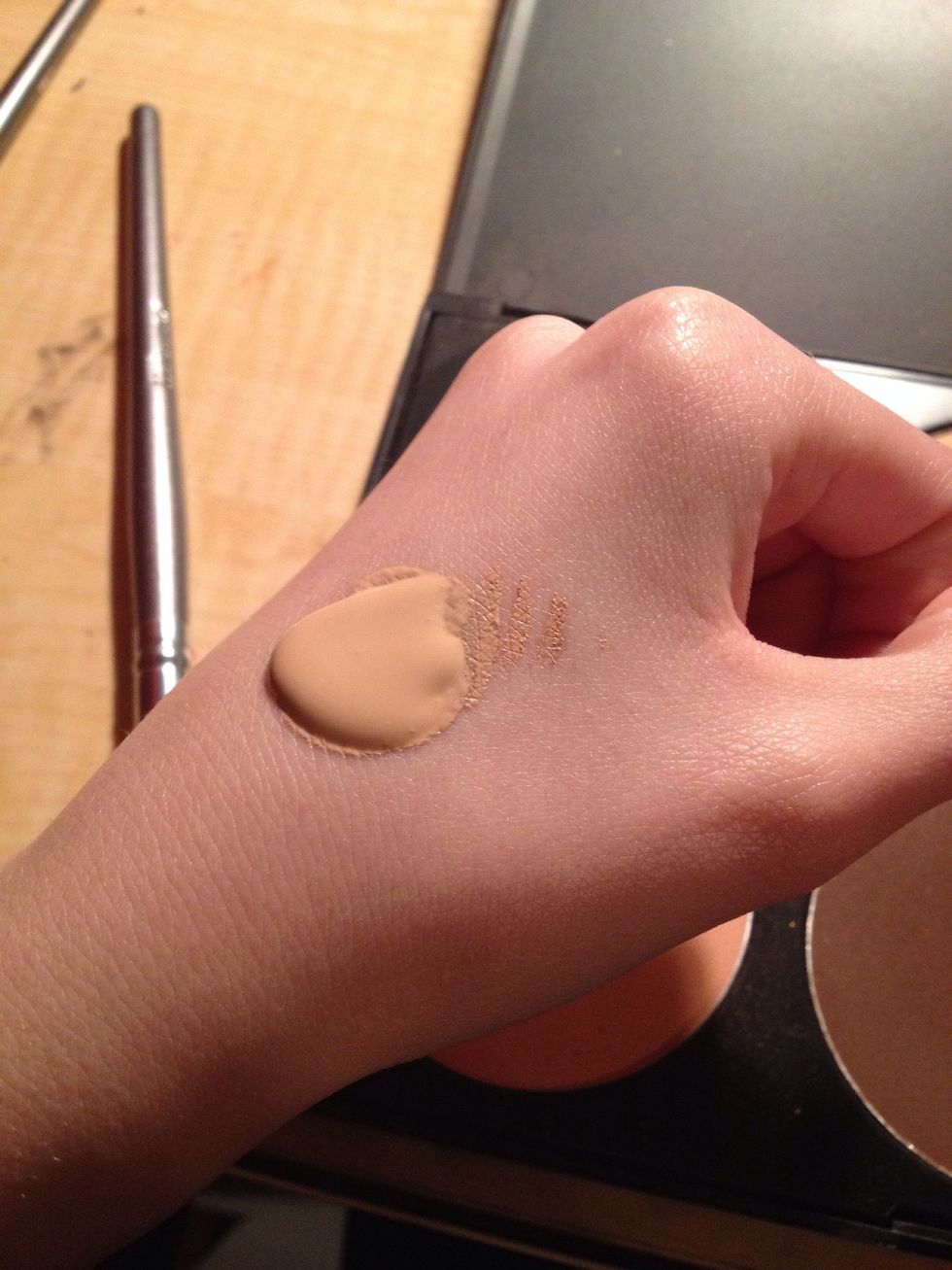 Use your foundation how you choose but I put some on my hand then use a brush to blend.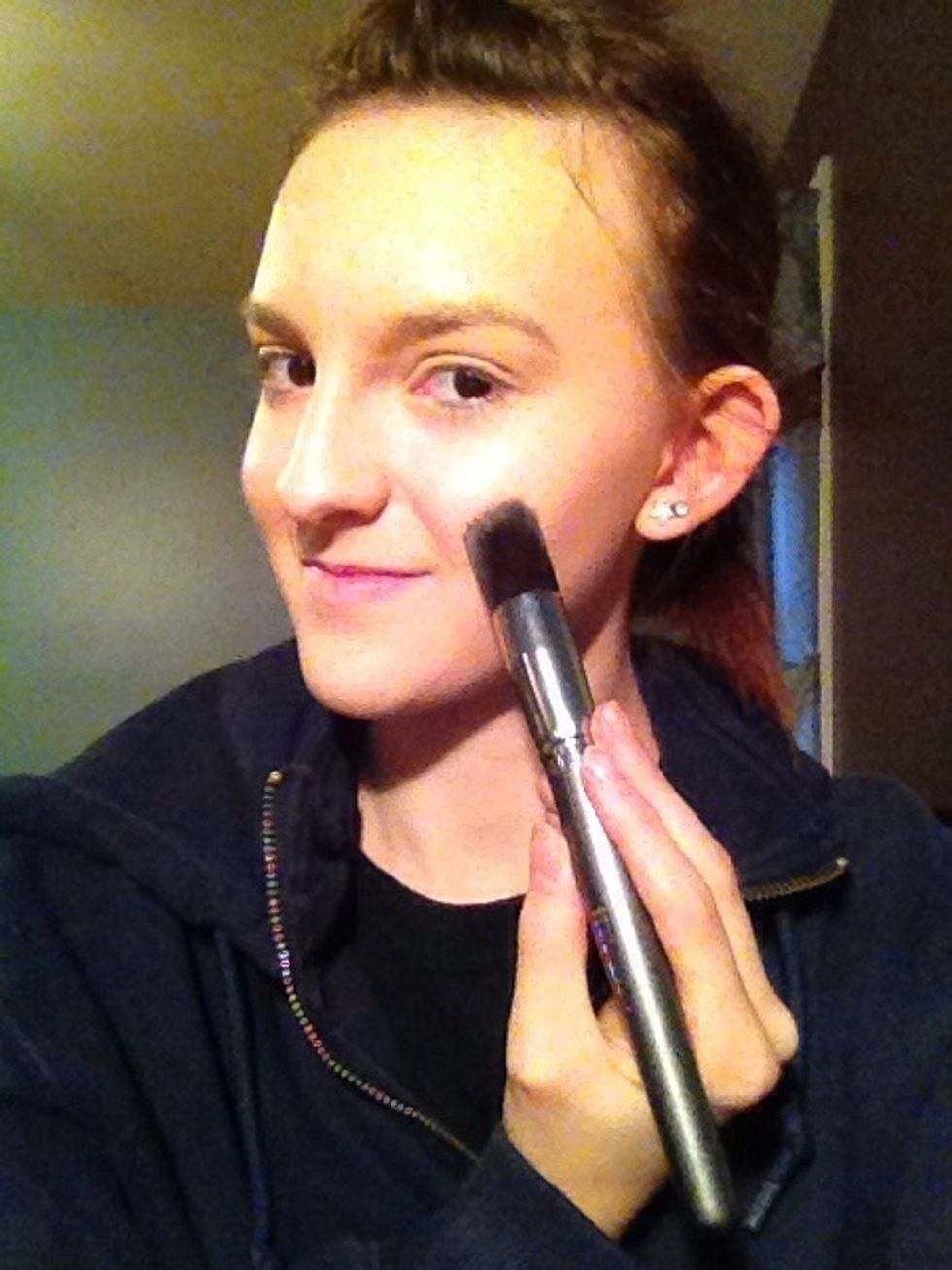 More blending...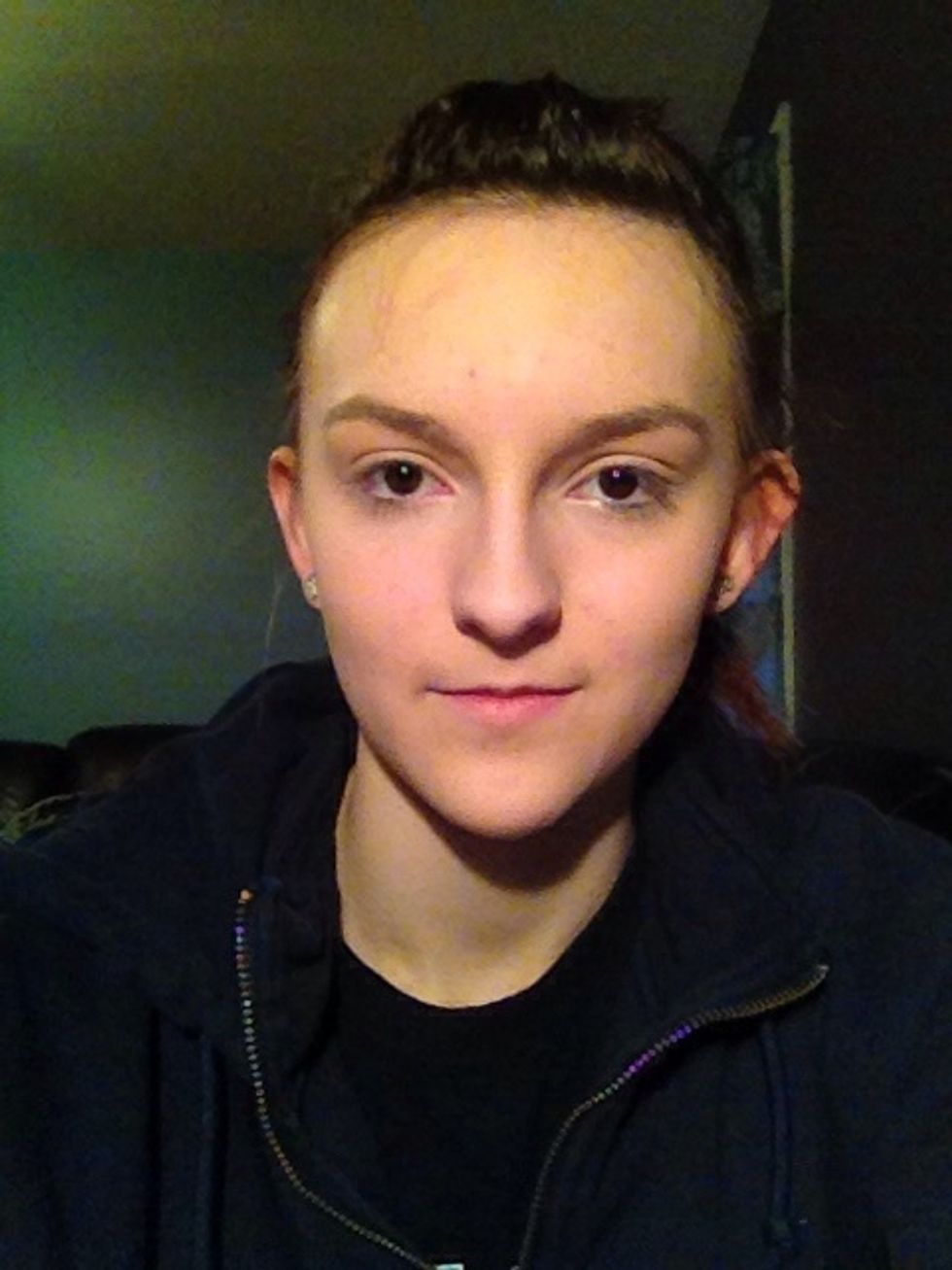 Now powder over that to set. You can end here but when I know I'm going to be photographed I add this optional extra step.....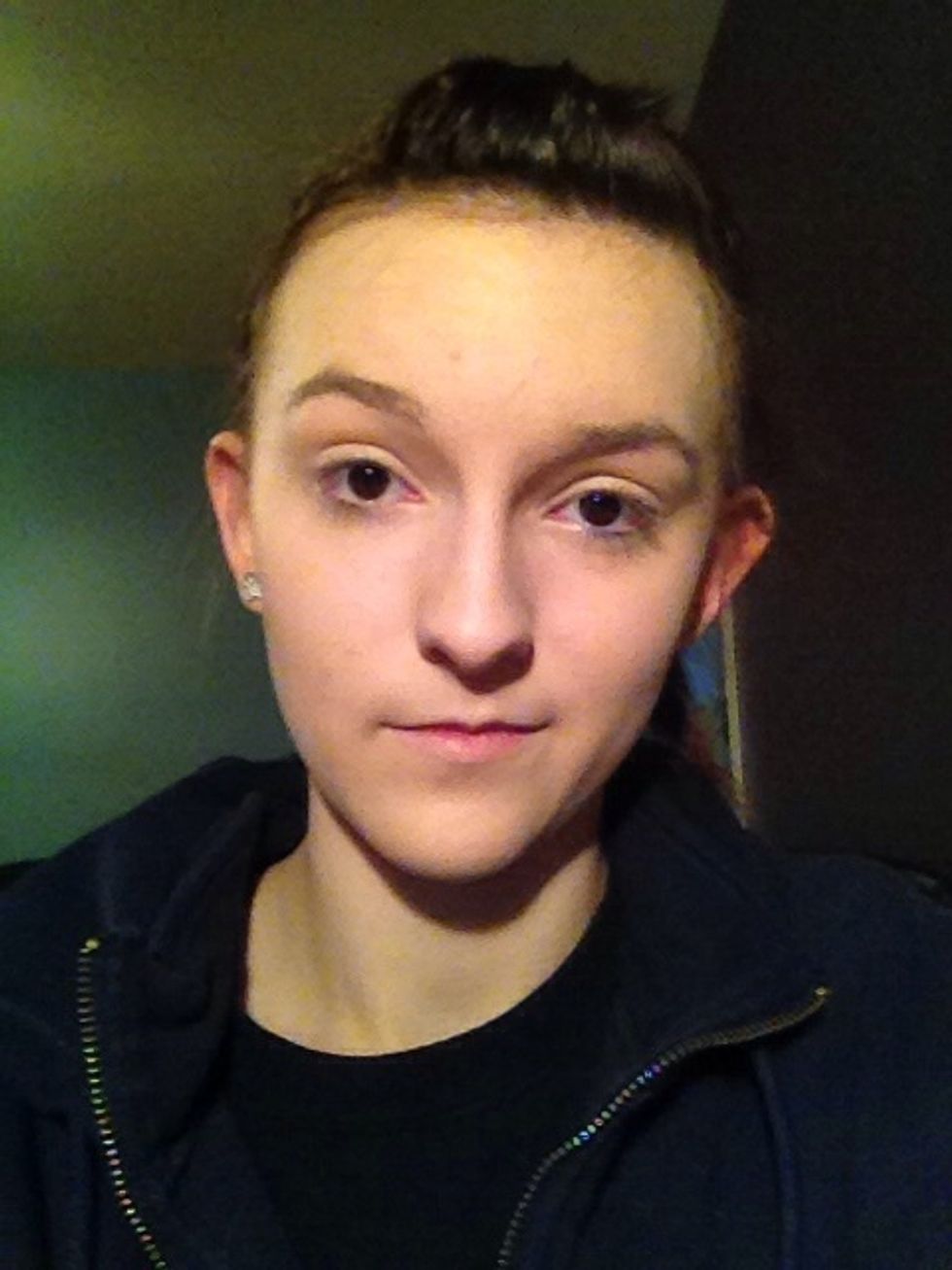 I use a stick foundation with a powder core over all that. Then I powder again. Yes... I'm wearing a lot of foundation but hey... I'm not a photogenic person 😝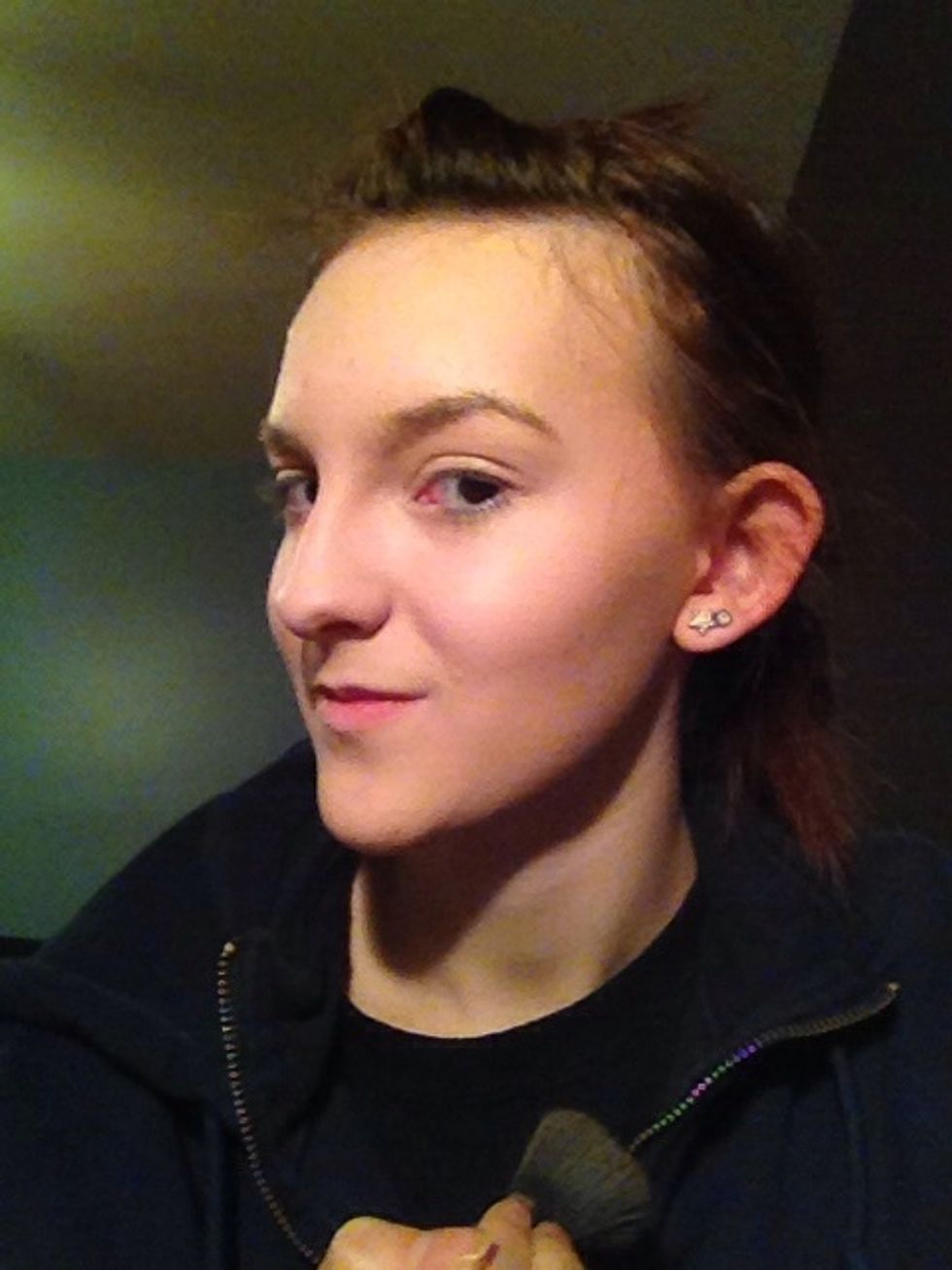 Now add a light contouring emphasis on light.
Now take a bronze-pink (bottom right) and apply lightly over what you already contoured making sure to blend well using circular motions.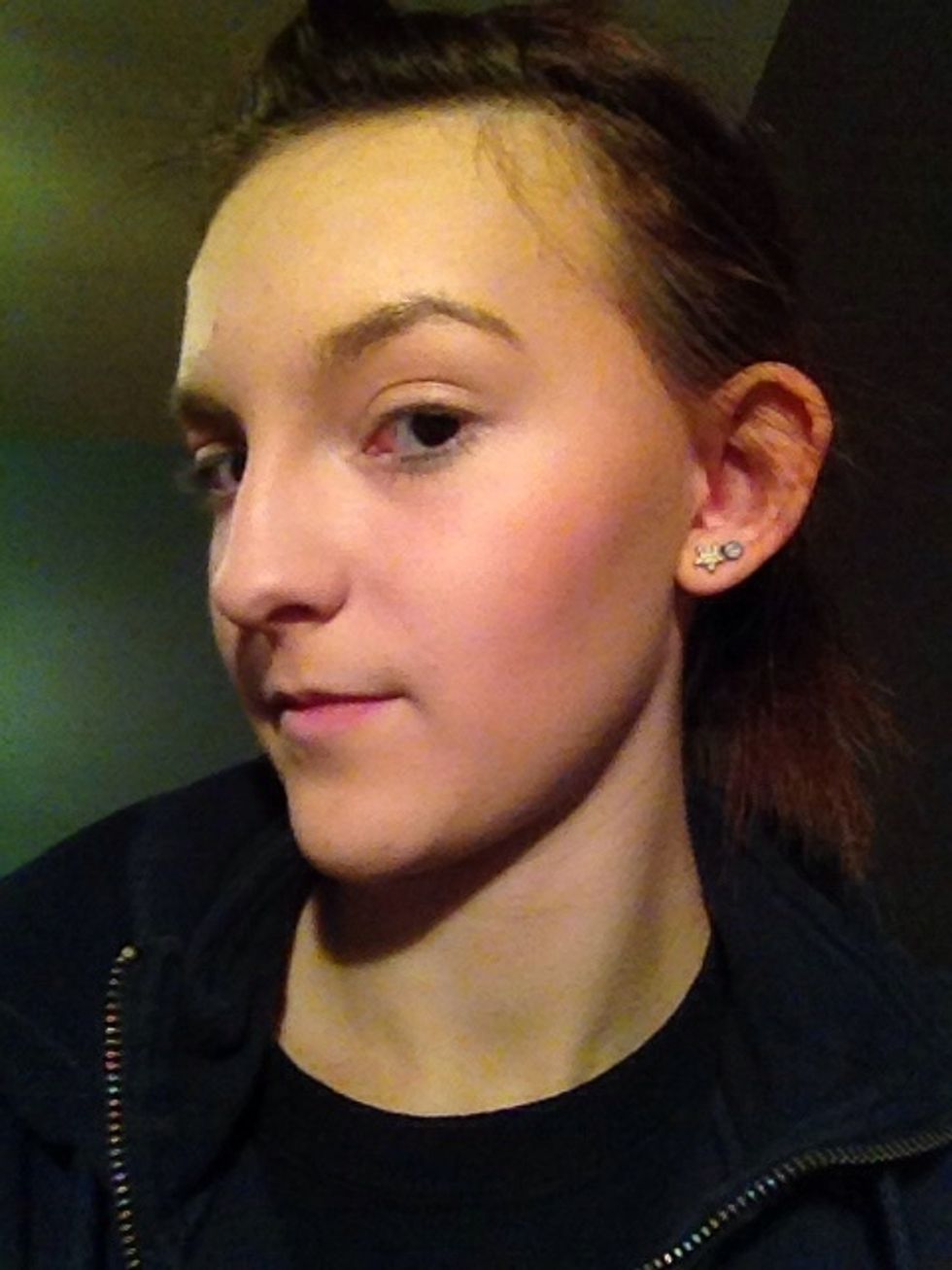 Add your highlighting with powder or a liquid highlighter.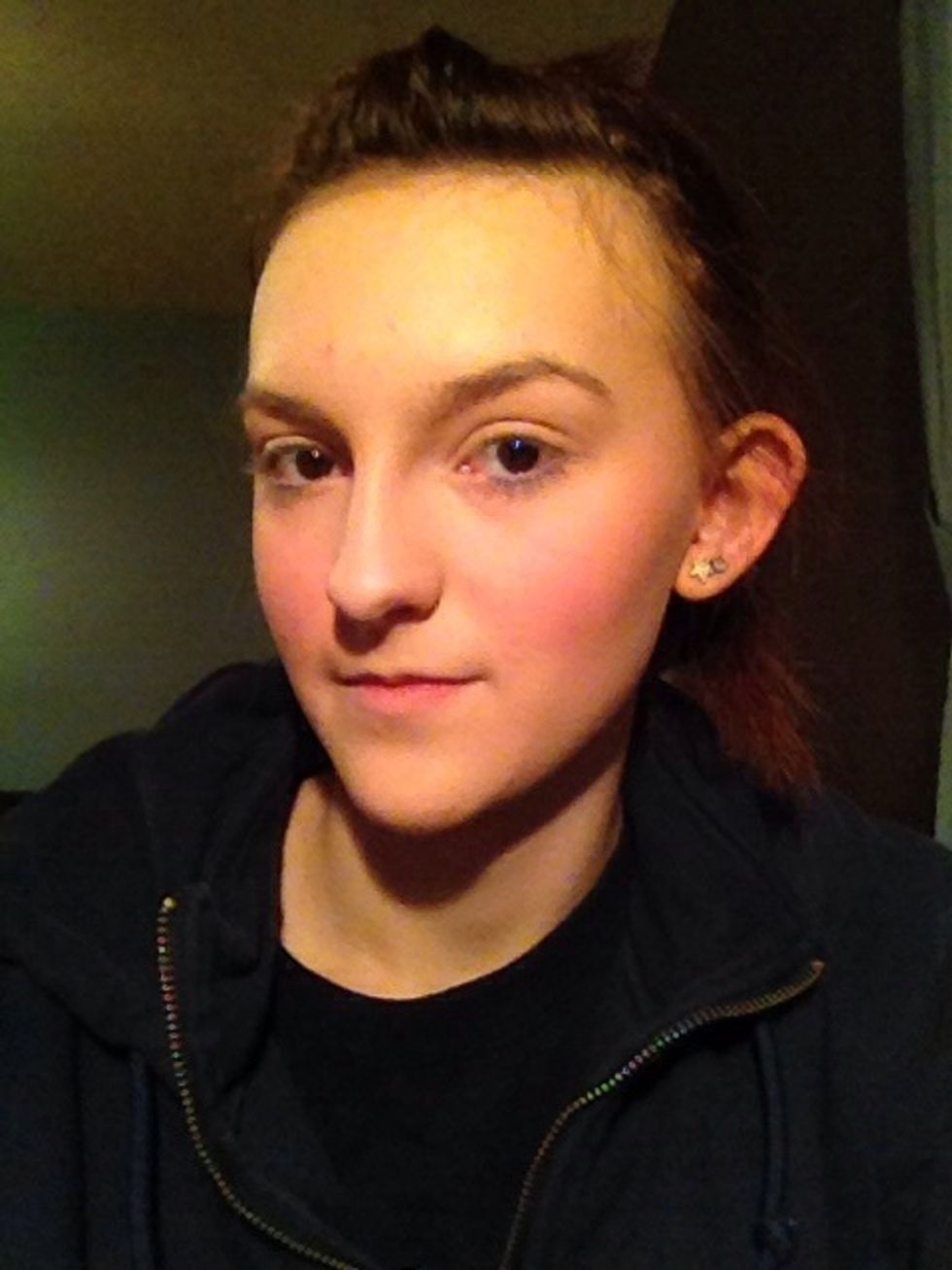 Now add blush (top right of previous palette) on the apples of your cheeks and blend out and up.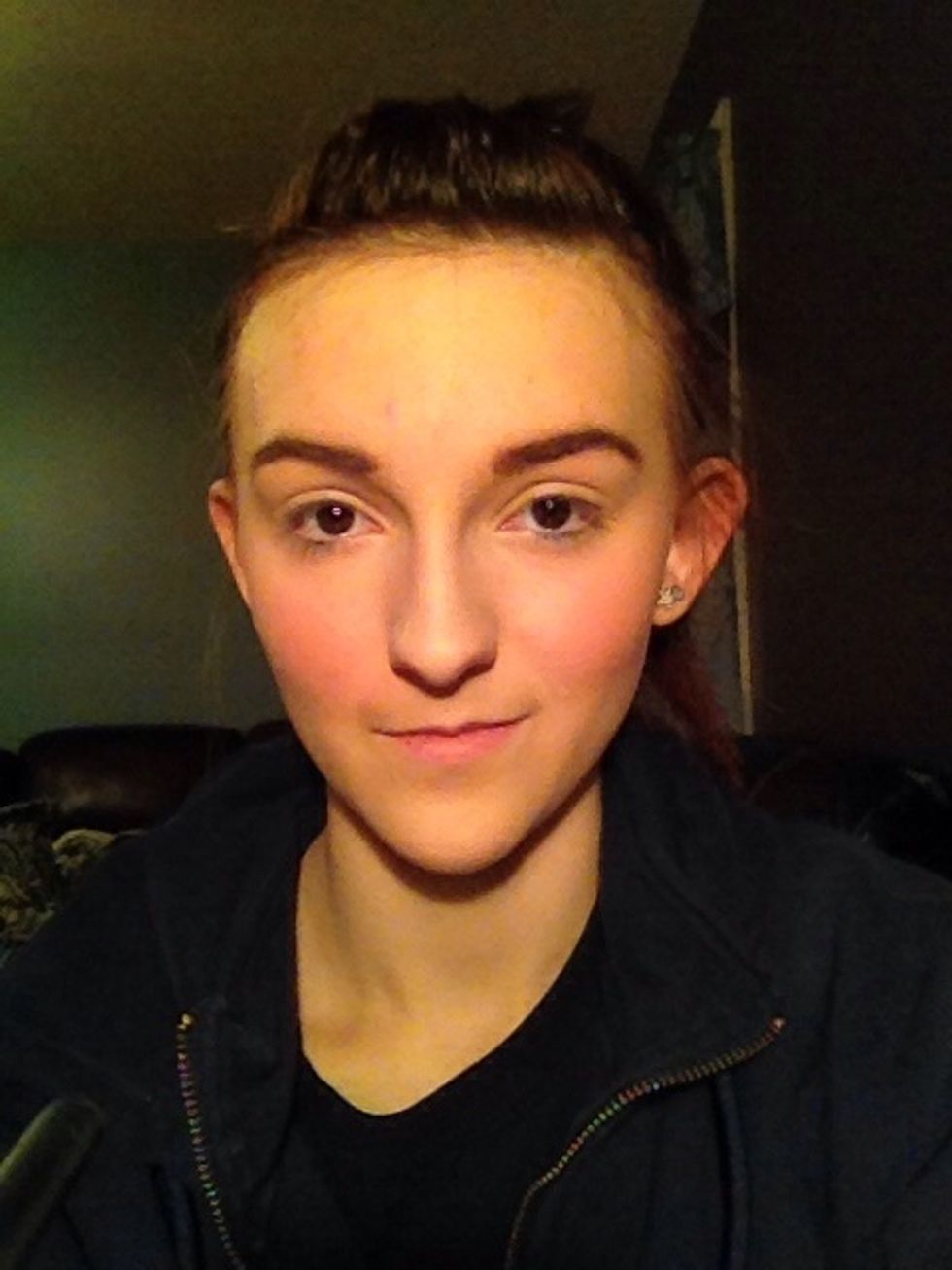 Ok I ended up doing my eyebrows but you don't need to. You'll see why later.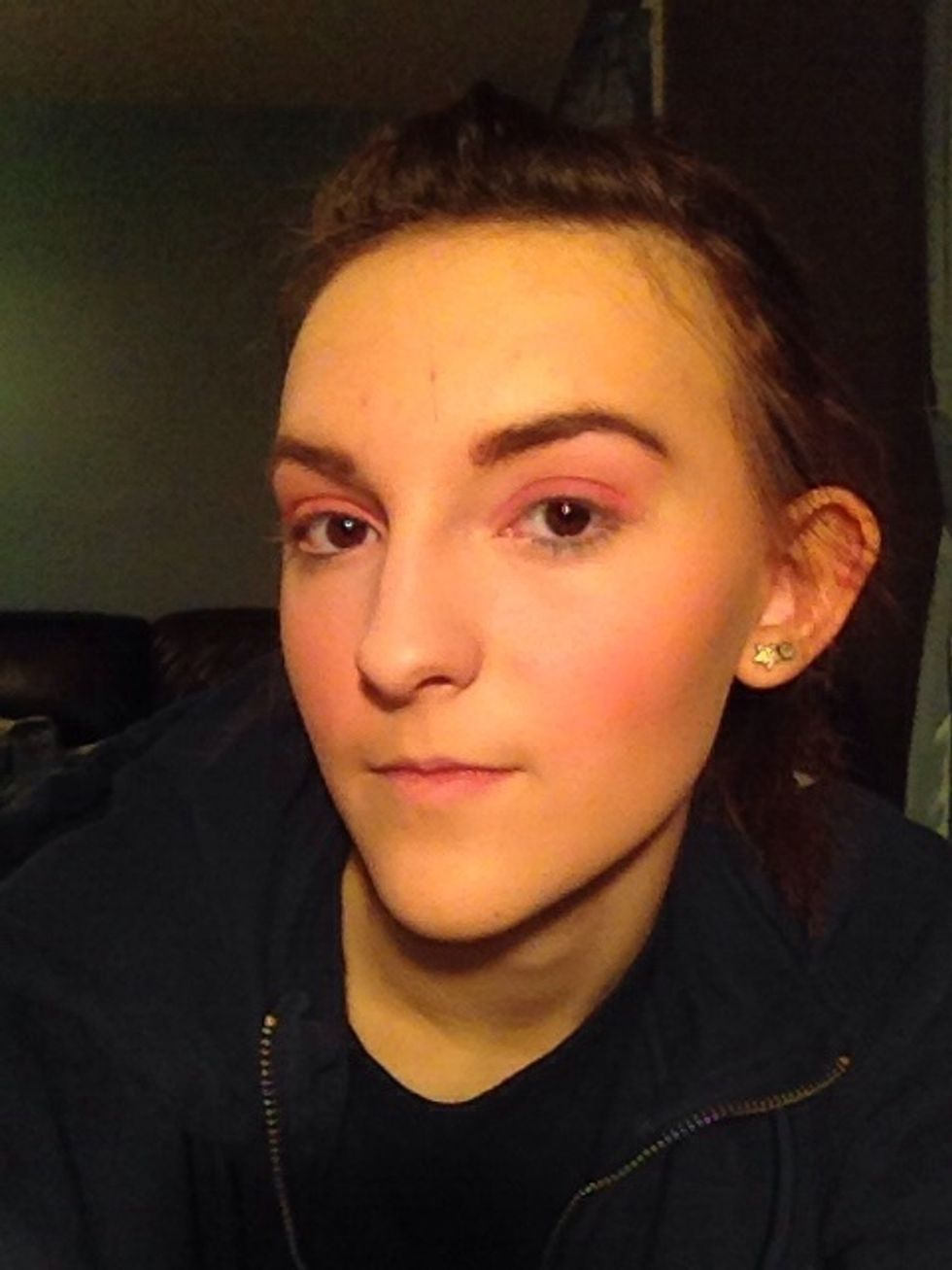 Add a pink eyeshadow. I used a pink lipstick as a cream shadow then covered it with shimmery pink.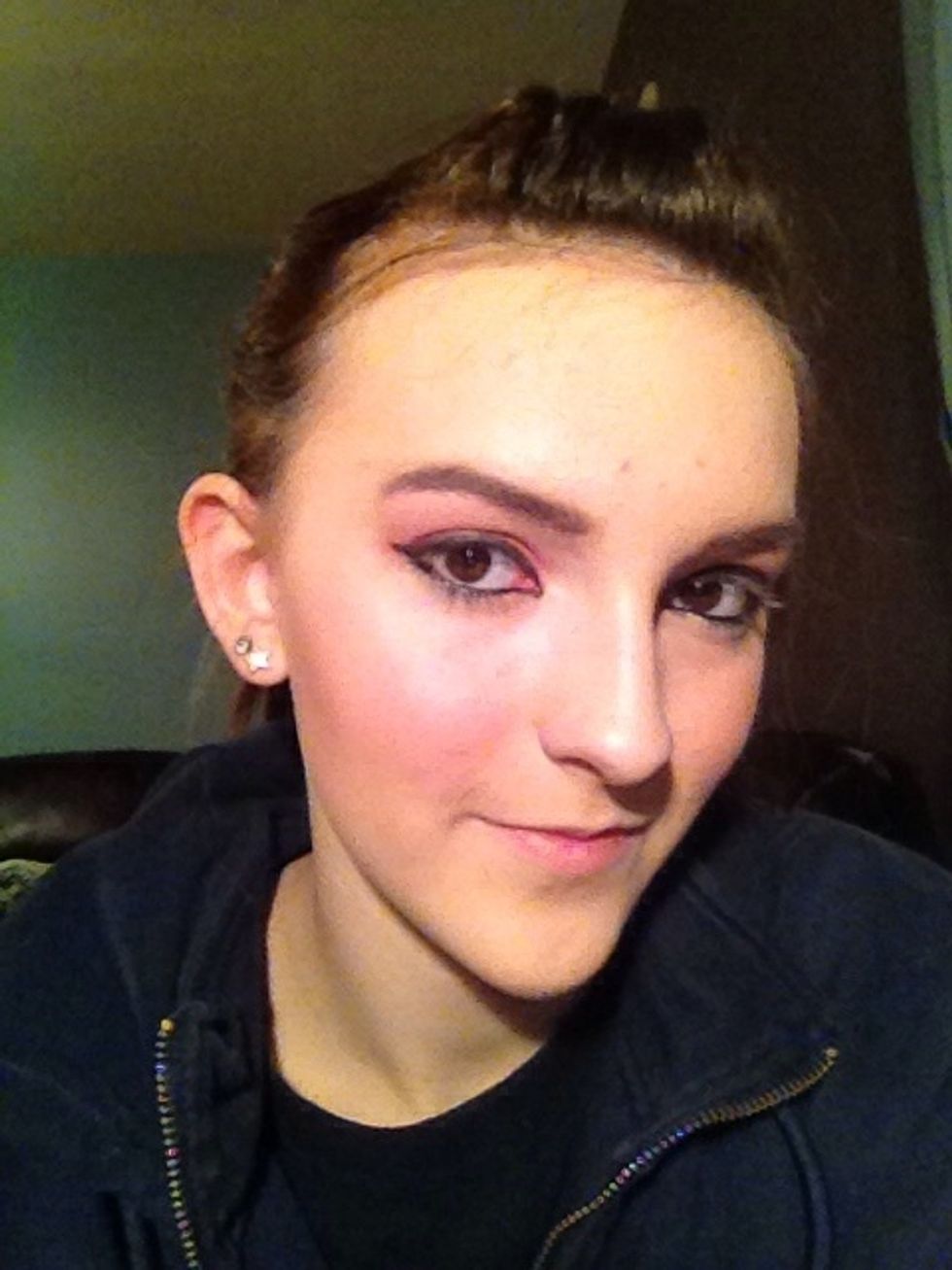 Now using liquid or gel liner, line all the way around your eyes and wing them out. They don't need to be super perfect but make sure they're as neat as possible.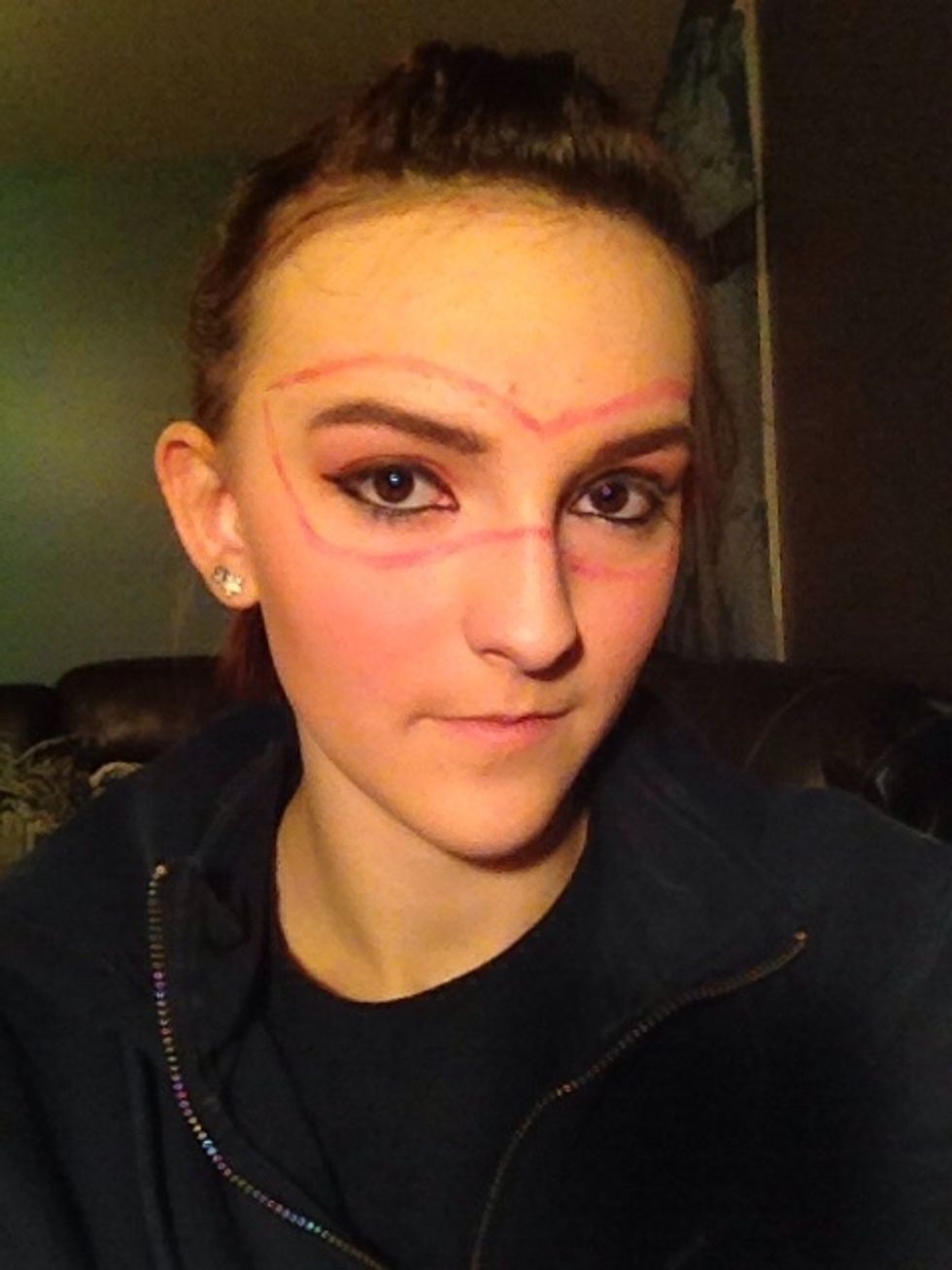 Use eyeshadow or a lip liner to outline a mask shape around your eyes like this.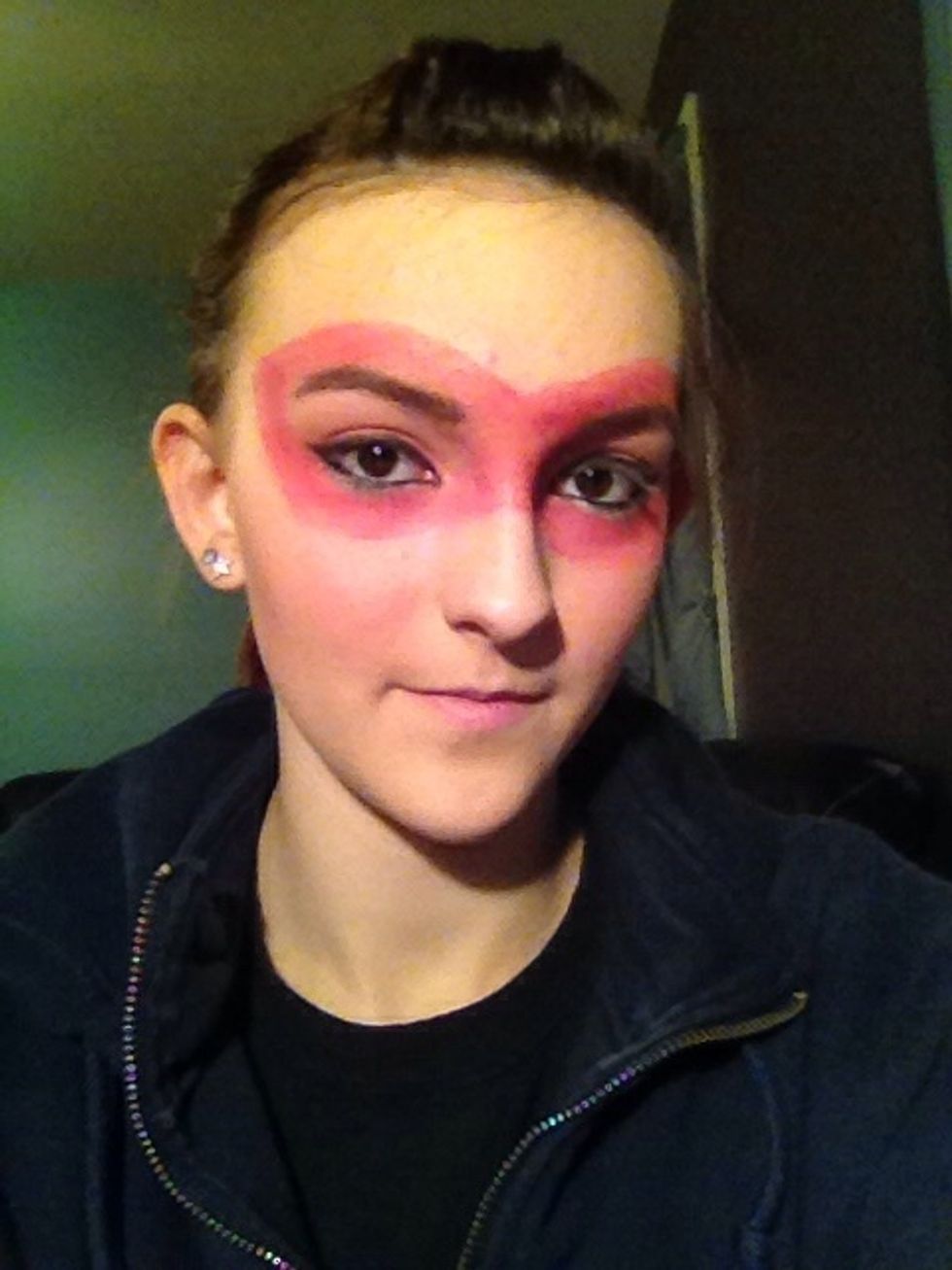 Fill it in with red or pink, whatever you prefer.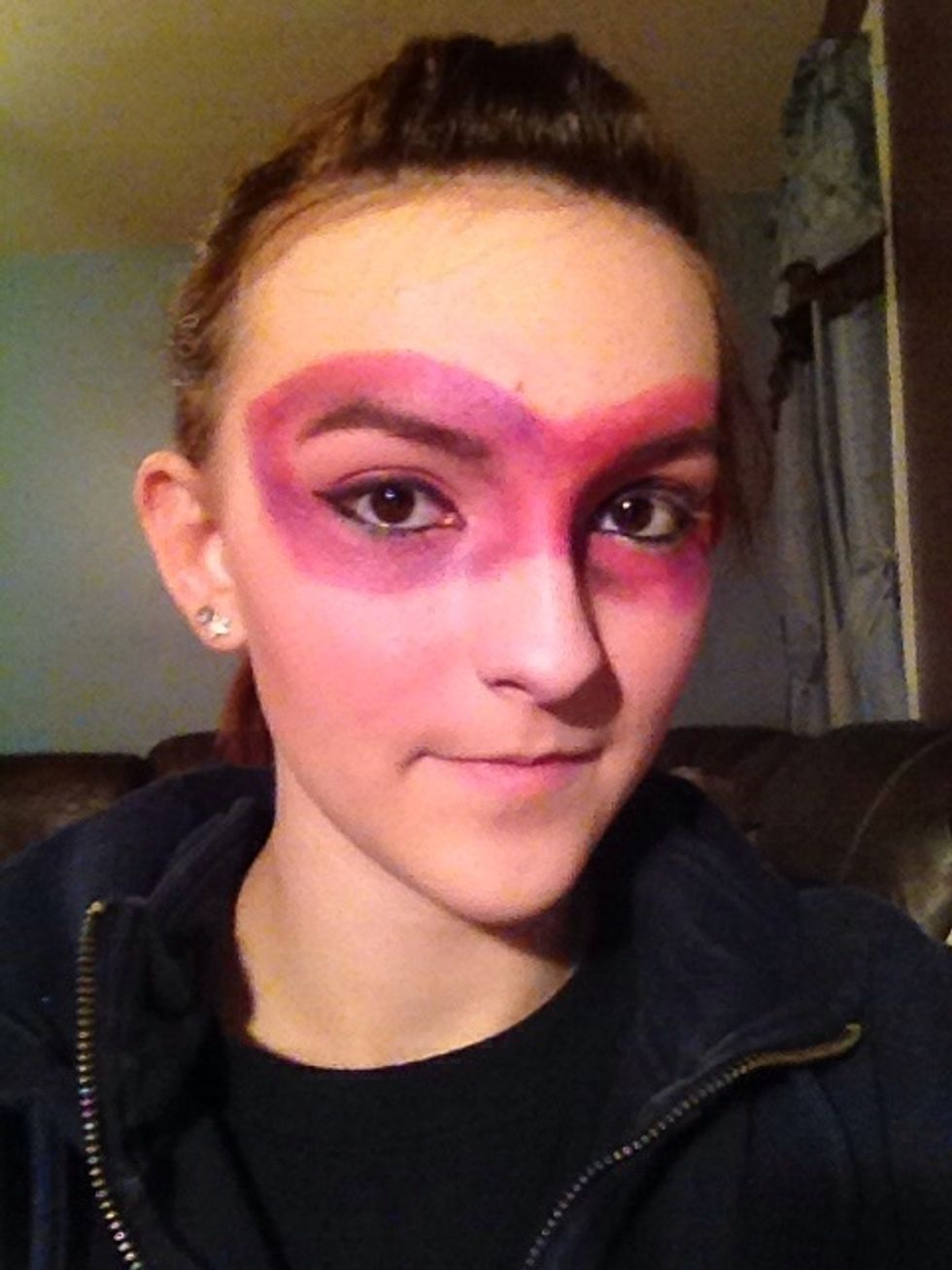 Add blotches of purple and blue. Don't worry about blending yet.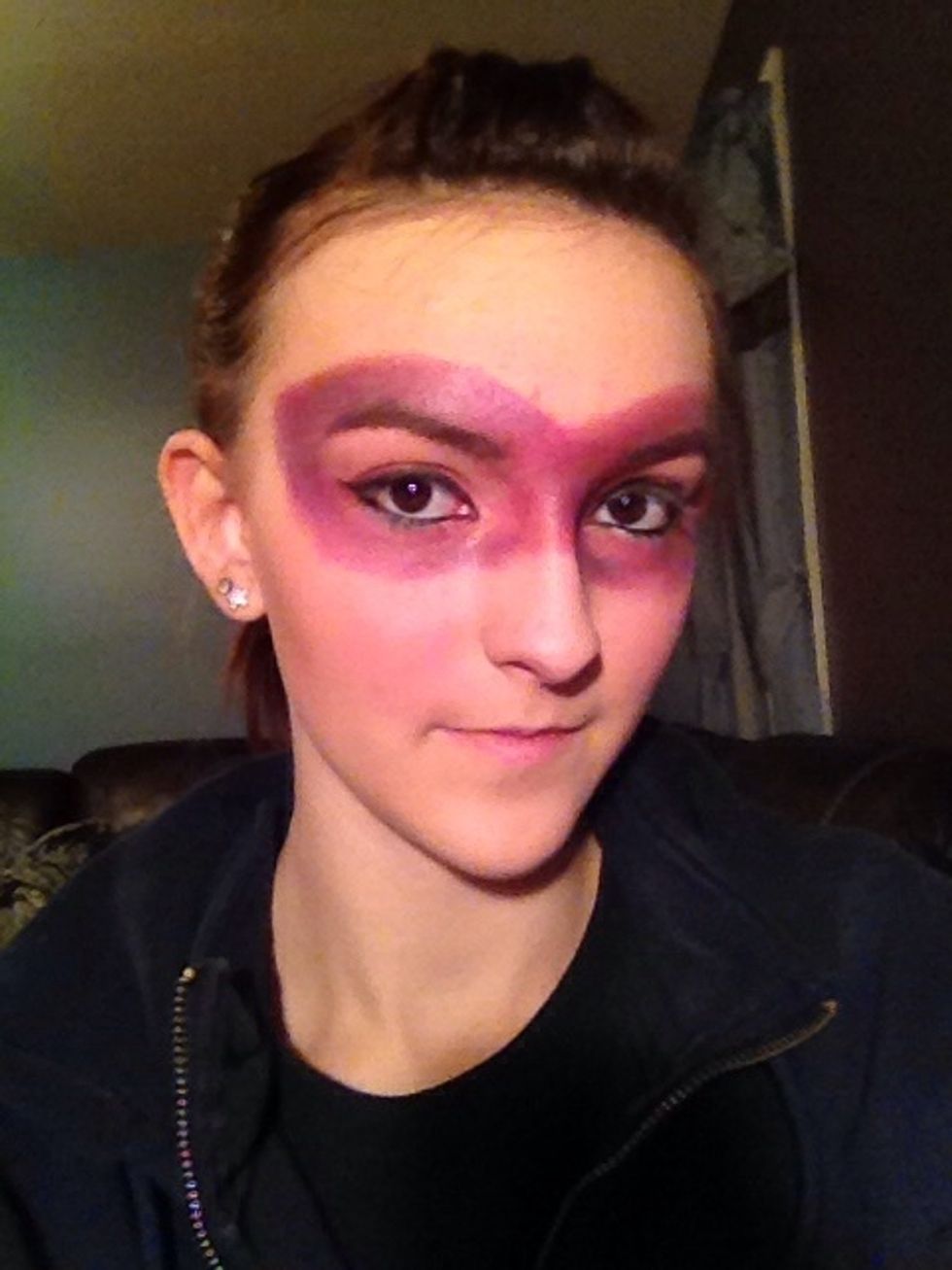 Now take a light shimmery shadow and blend until it's smooth and marbled looking.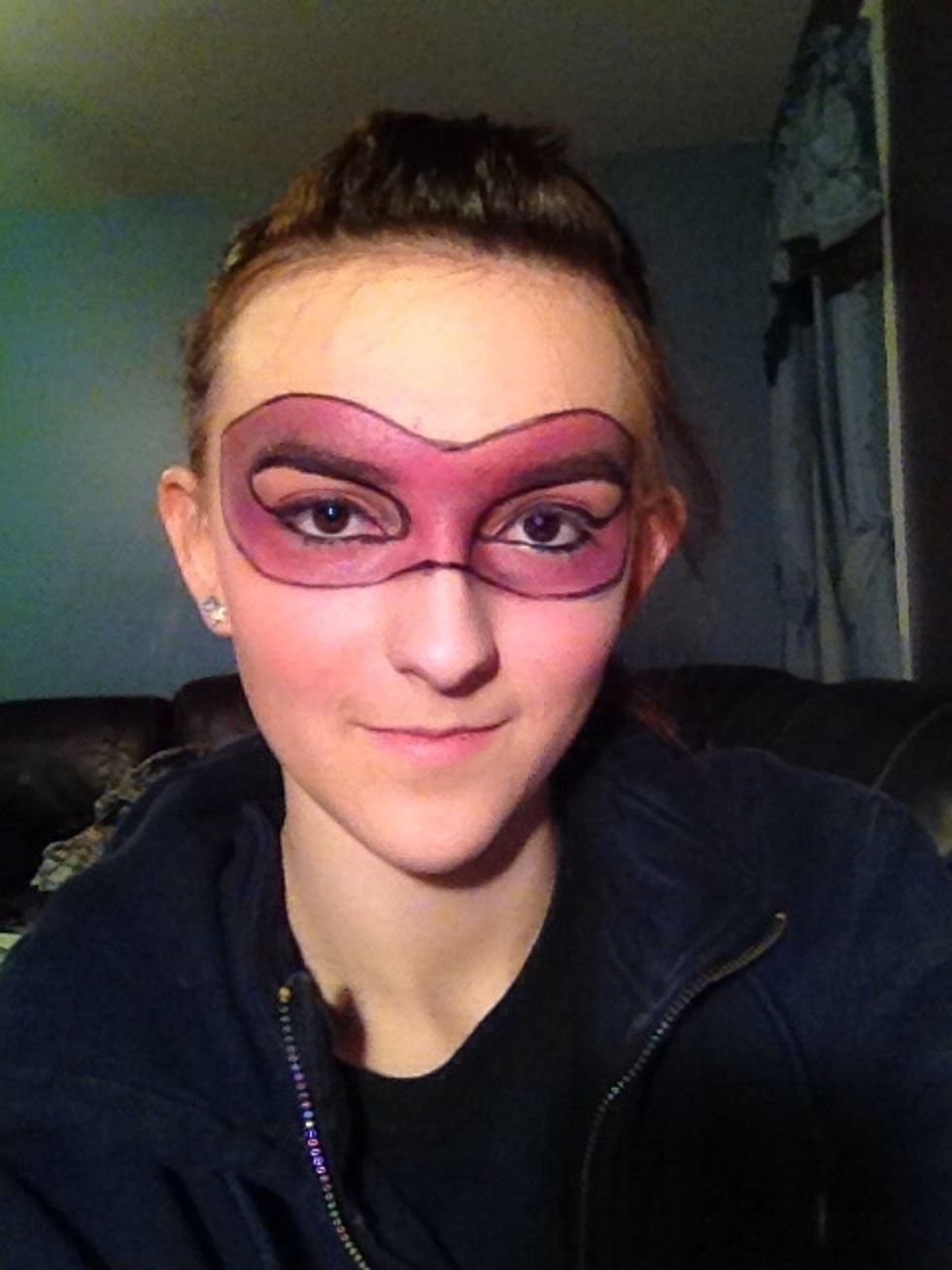 Outline the mask and extend the wings to outline your eyes.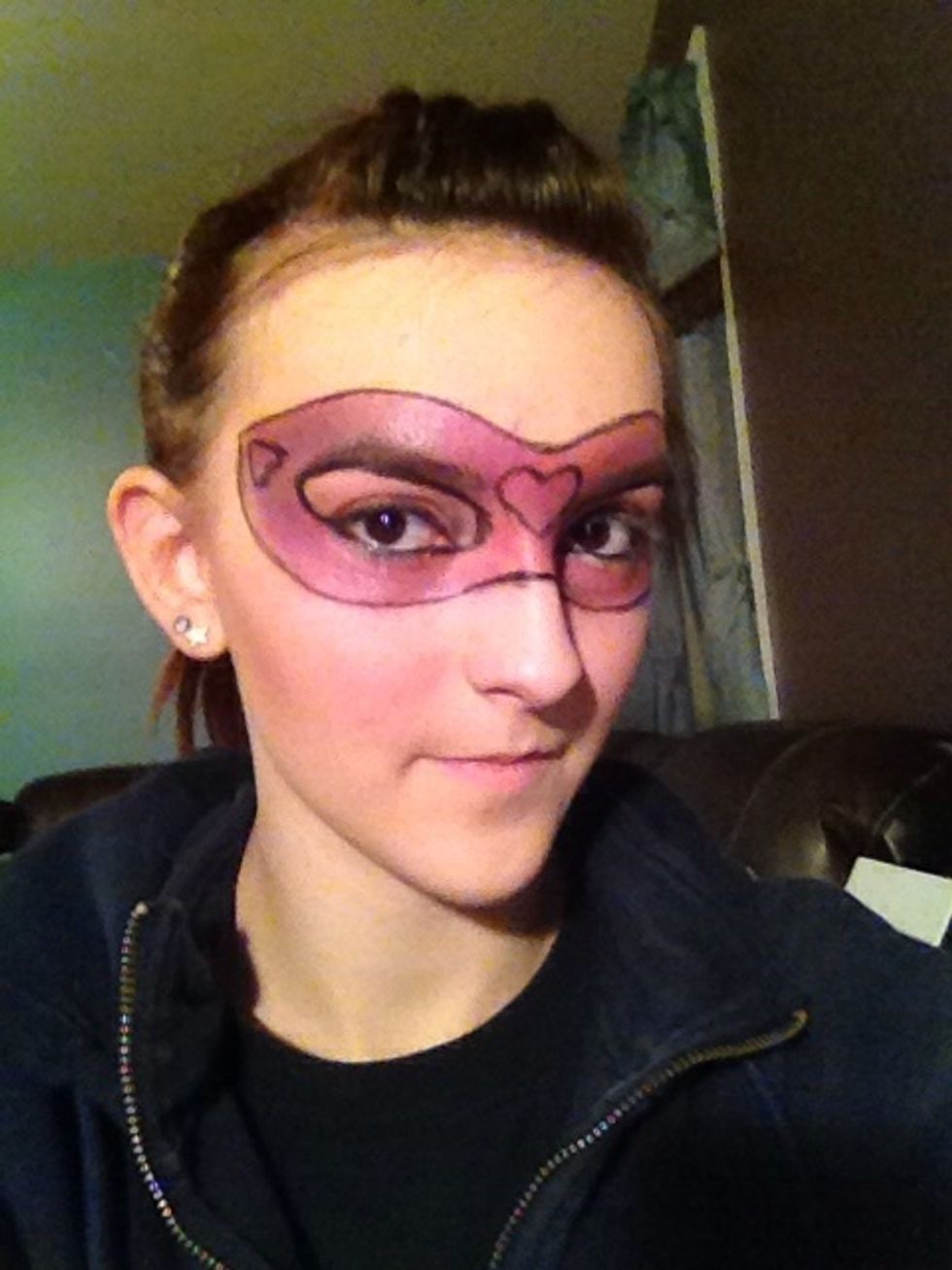 Add hearts where your face shape allows but make sure to have one on your nose as that's the most prominent place.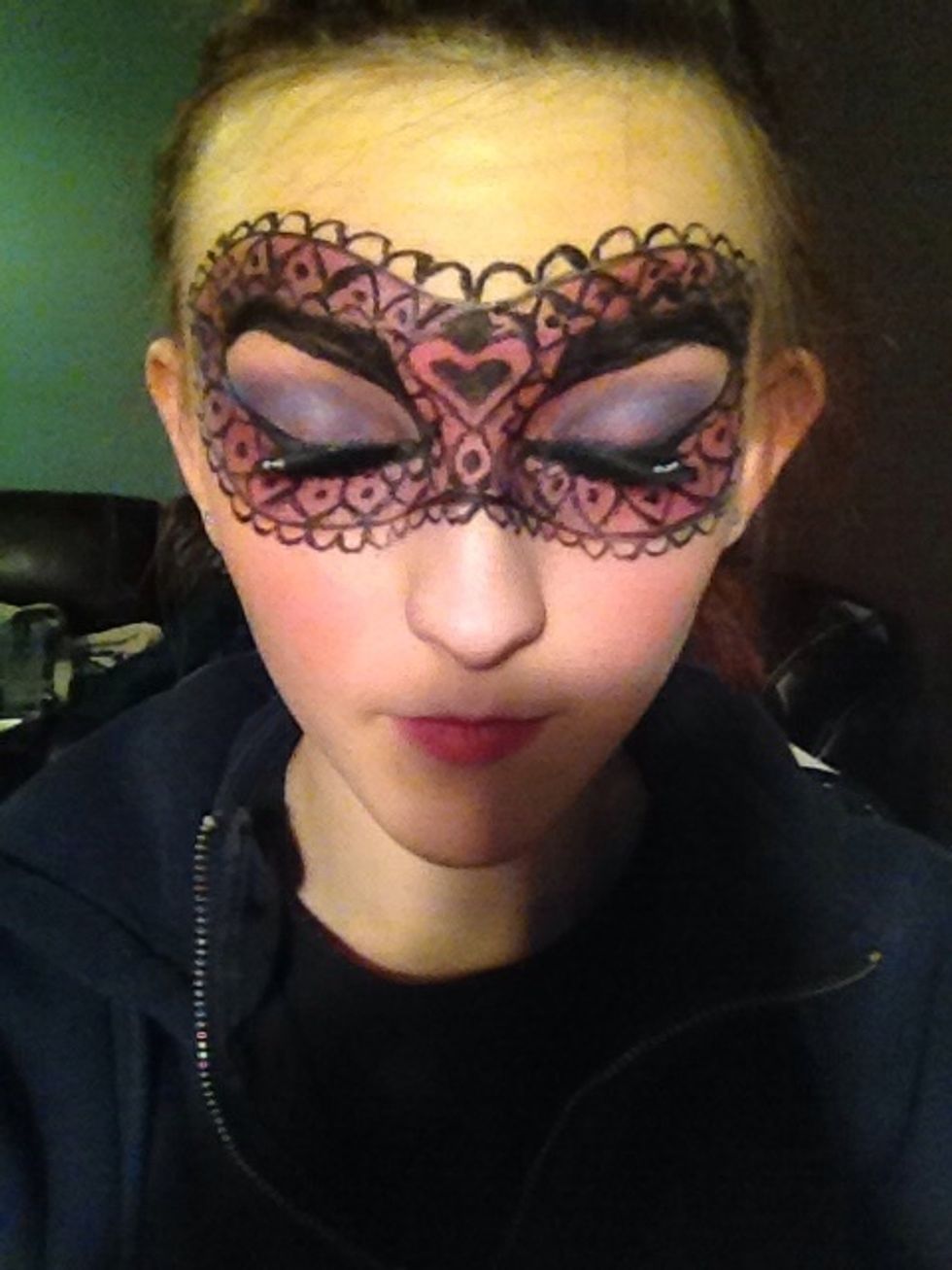 Add purple and blue eyeshadow to your eyes. Then add lace like ridges around your eyes and the border of the mask. Fill in with more lines and dots. Make up your own designs or follow this one.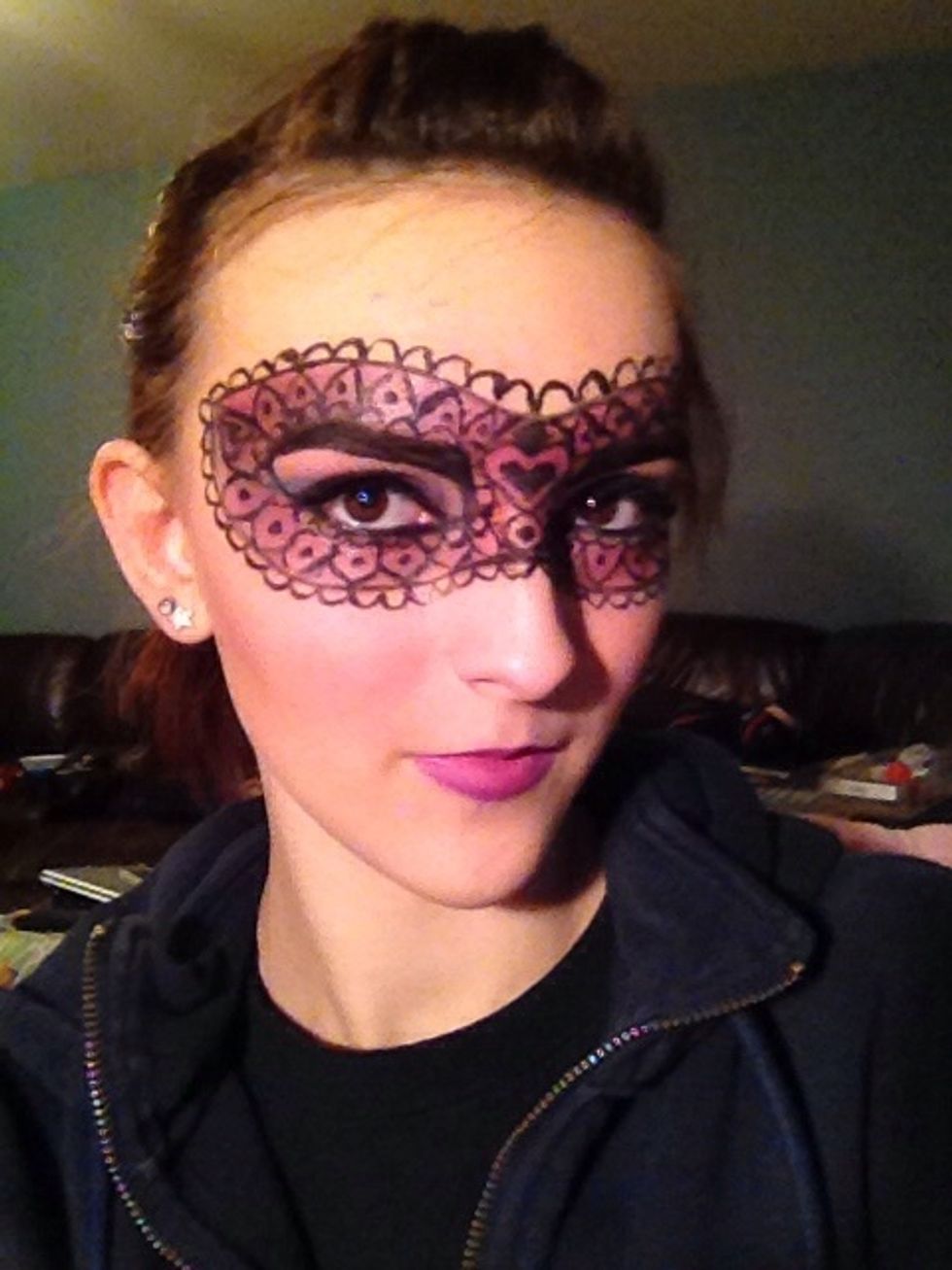 Your imagination is the limit for your mask. Make it reflect your personality or mood. Add whatever lipstick you prefer. I also filled in my eyebrows black and I really like it better this way.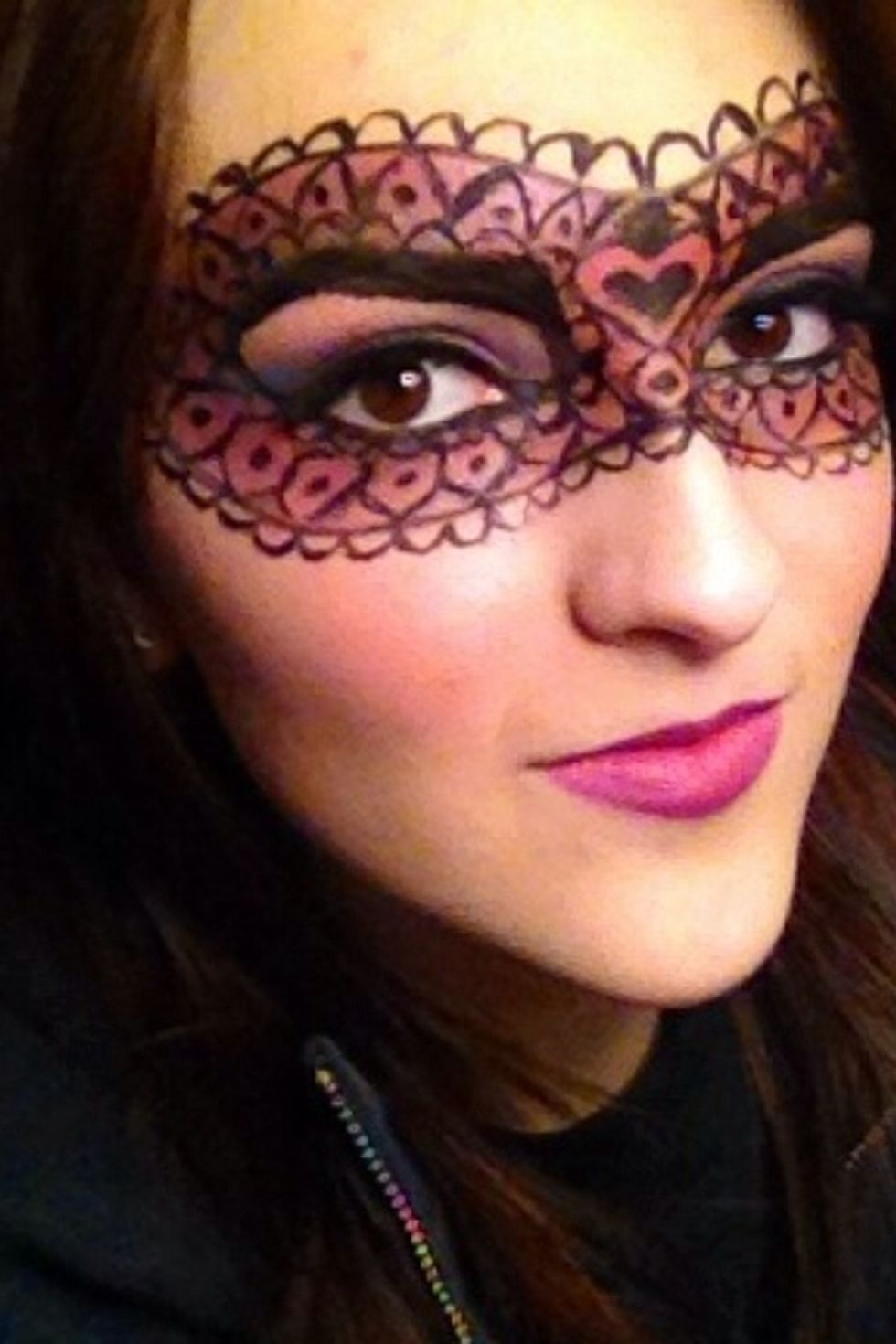 All done! Now go out and rock your mask at the ball with your Prince Charming or even just chilling with friends for girls night out! Hope you enjoy! ☺️
Red eyeshadow
Pink eyeshadow
Purple eyeshadow
Blue eyeshadow
Liquid or gel eyeliner
Basic makeup
Rebecca <3
I love to do makeup but I don't have a lot of time so posts are few and far between. I plan on going to a special effects makeup school when I graduate. Enjoy!