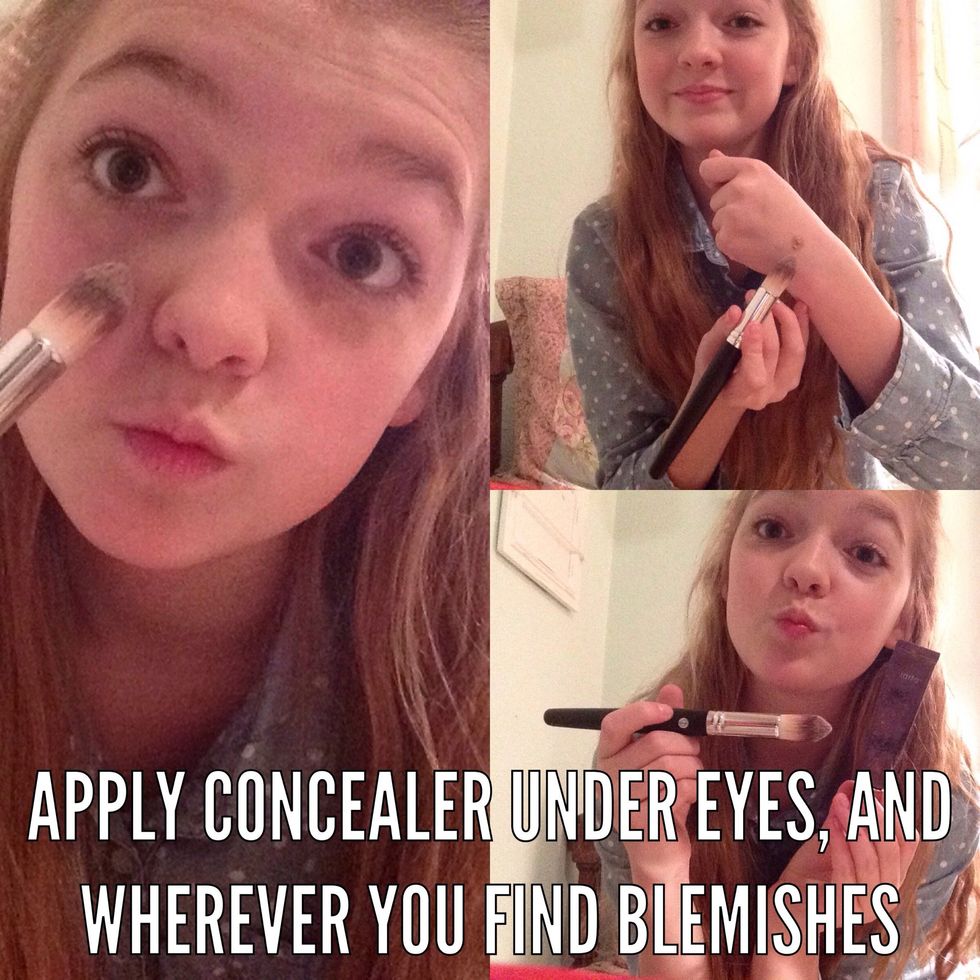 Apply concealer under your eyes, and on any blemishes that you might have on your face! I use icing BB cream, and tart concealer! I purchased the BB cream at icing, and the concealer at Ulta Beauty!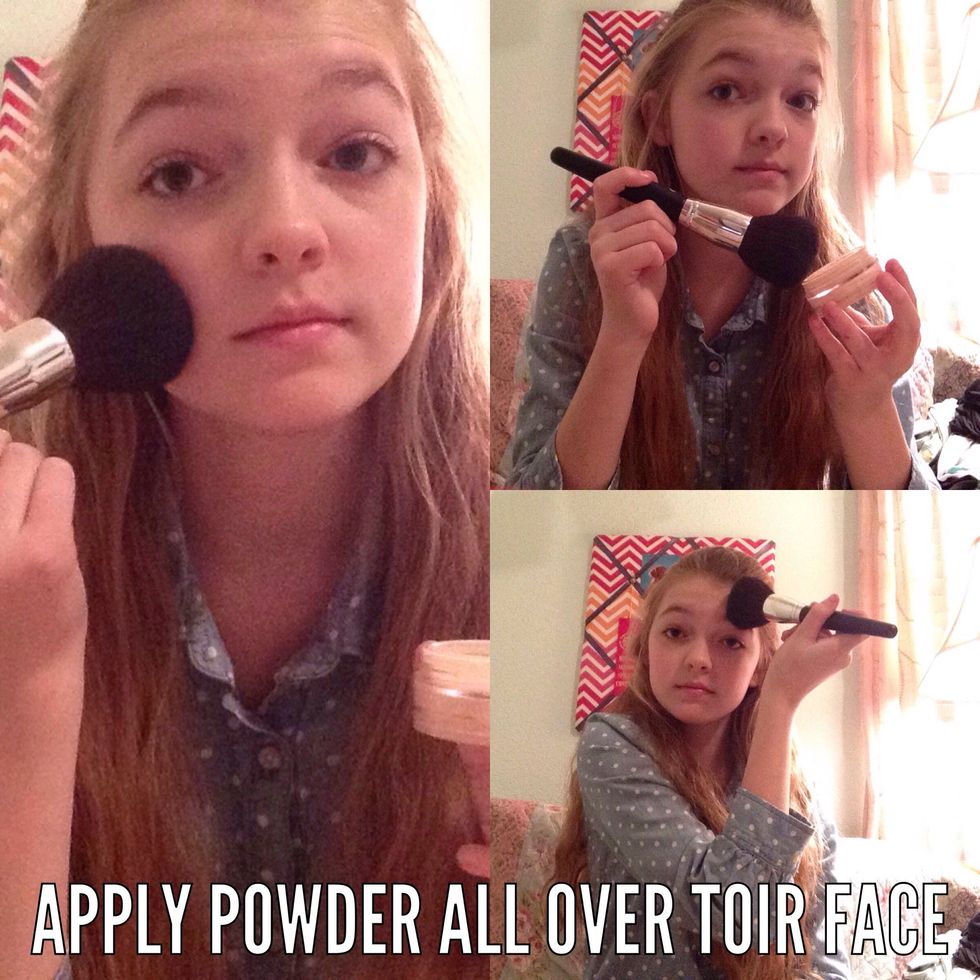 Apply powder all over your face, I use bareMinerals matte powder in shade medium beige. For anyone who doesn't know what powder to use I recommend this brand! And yes, I put 'toir' instead of 'your'.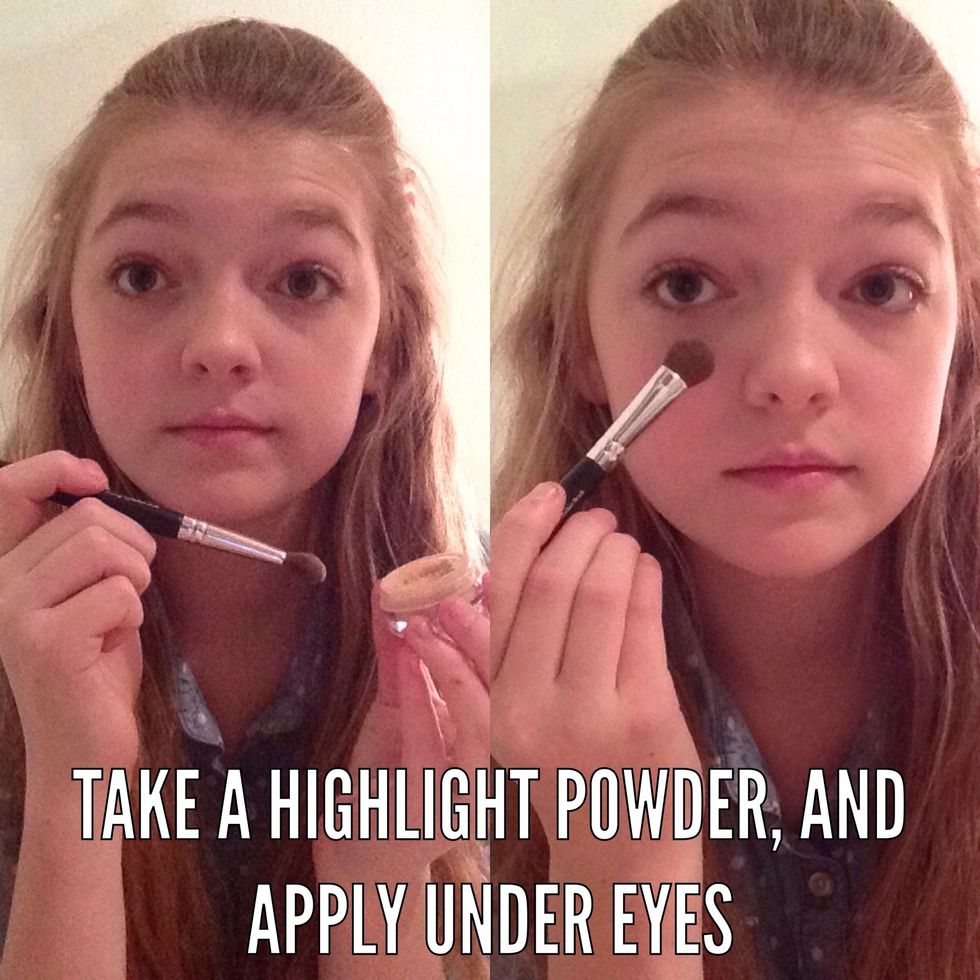 Take your highlight powder and put it under your eyelid to cover your dark circles and make you look more awake! My highlight has sparkles in it which I think makes your eyes pop!
I forgot to take a picture of me priming my eyelids so you're going to want to make sure that you prime your eyelids to set the eyeshadow❤️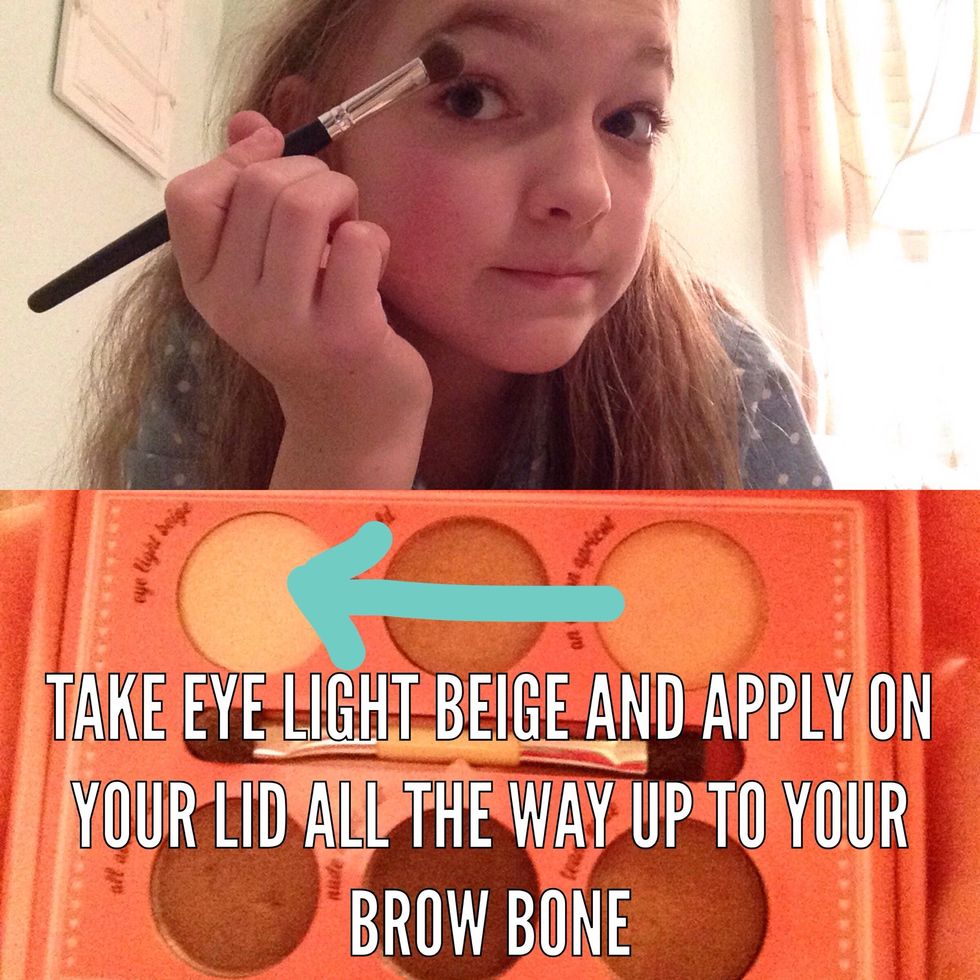 Take a sparky beige and apply on your lid all the way up to the brow bone. This will give your eye a little sparkle before we apply all the other colors.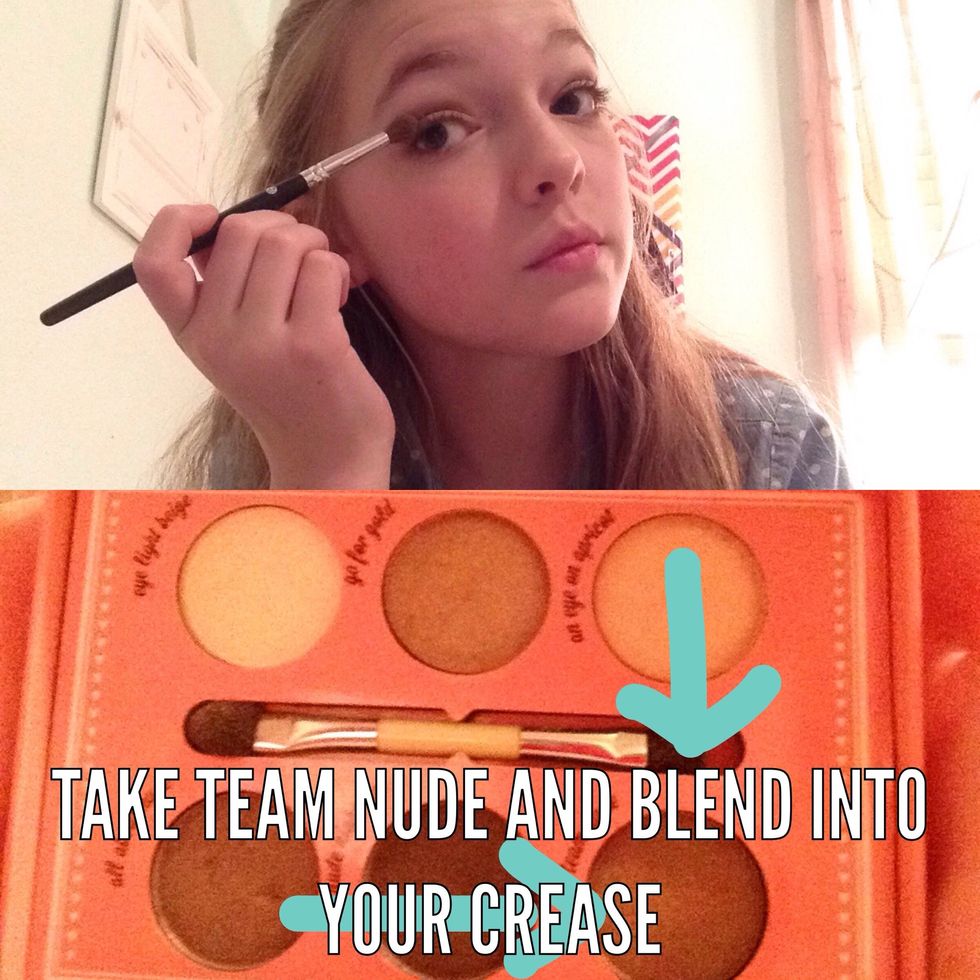 Take a warm brown nude color and blend neatly into your crease. Make sure that there are no harsh lines ,it looks better if it's blended out!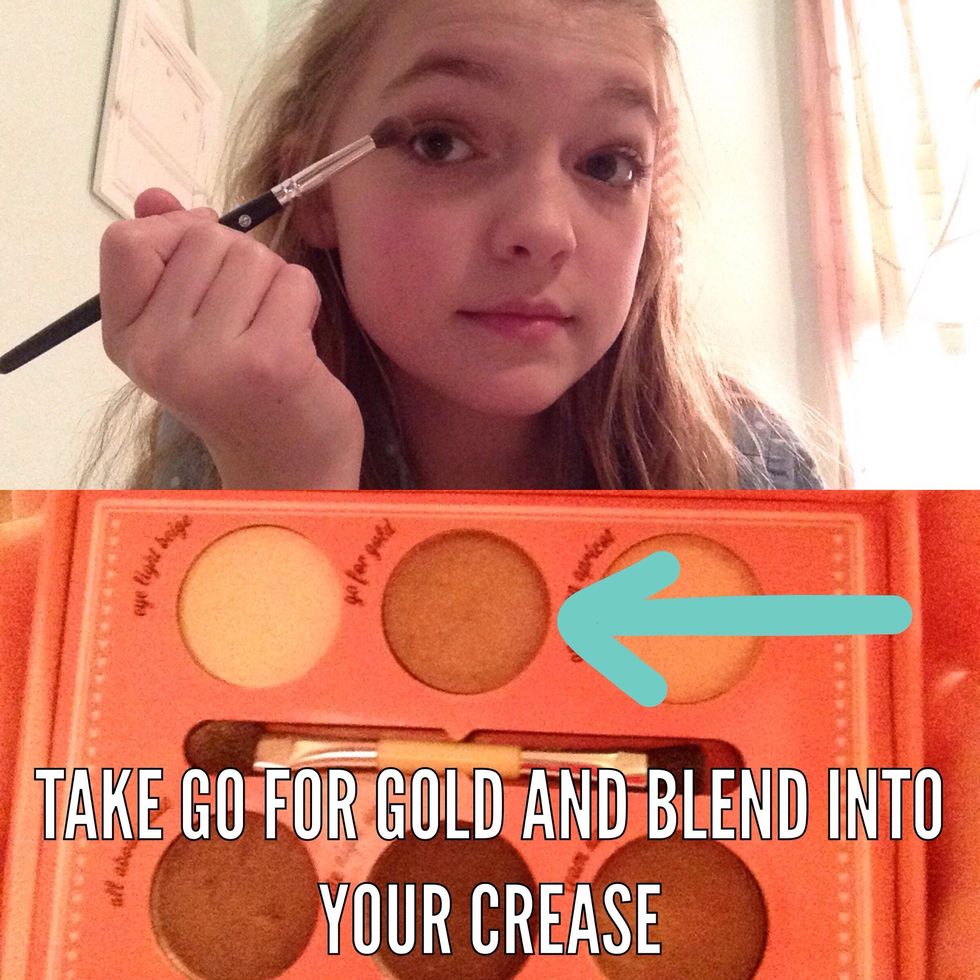 Take a gold nude color and blend that into your crease. Same as before make sure there are no harsh lines!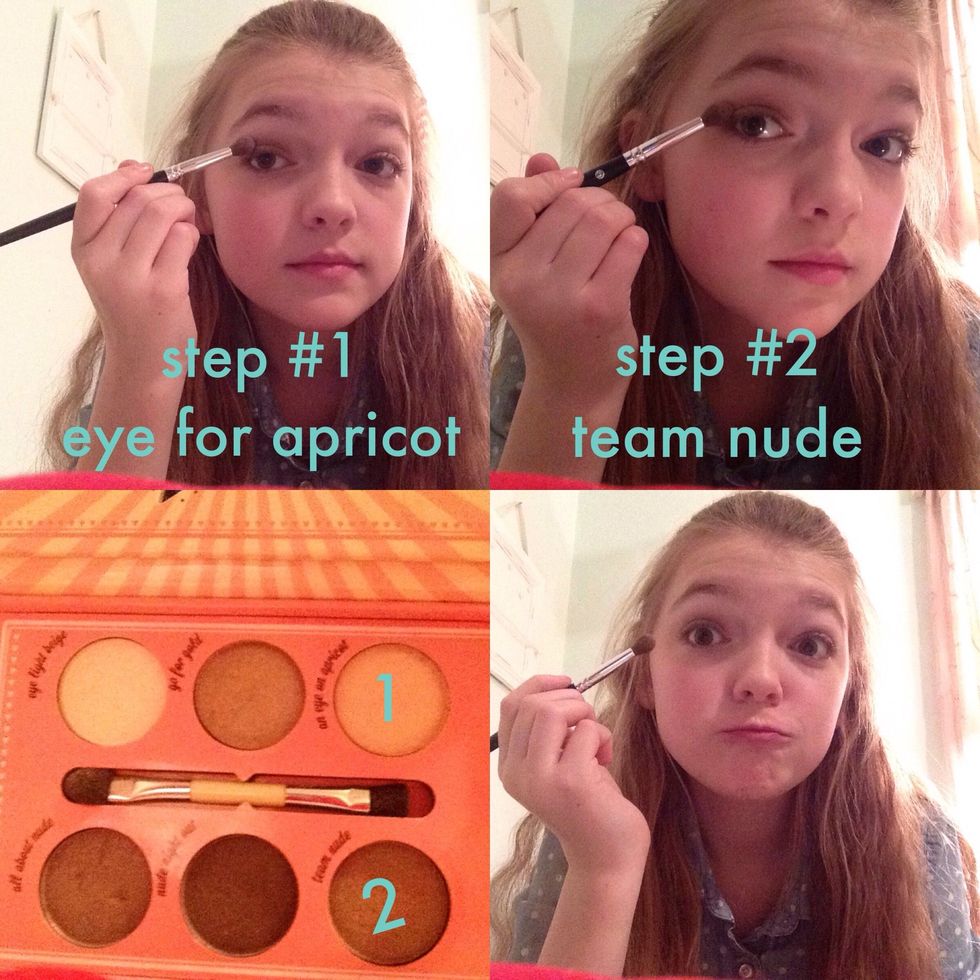 Take a baby pink color and pack onto the outer V of your eye. Do the same with a warm brown nude color. Do this a couple times, until it's evenly layered to make a warm brown/pink look!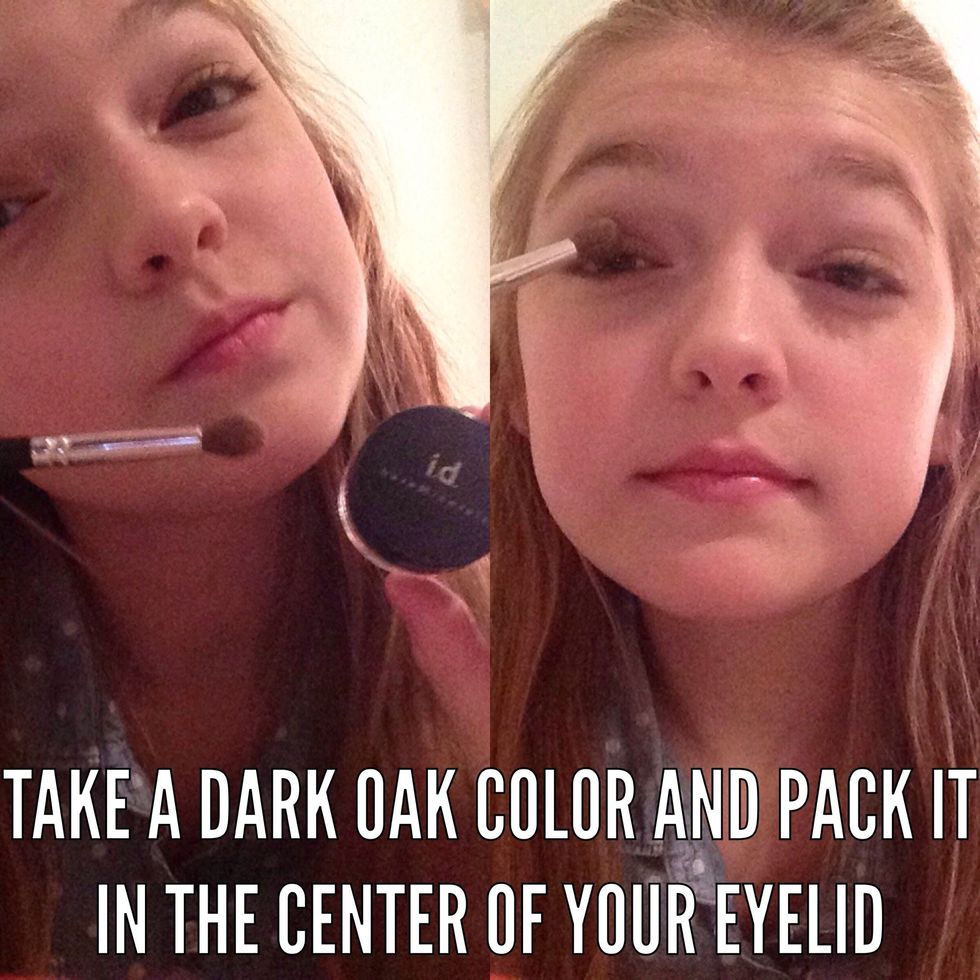 Take a dark oak color and with a packing brush pack onto the middle of your eye to make it look darker in the center!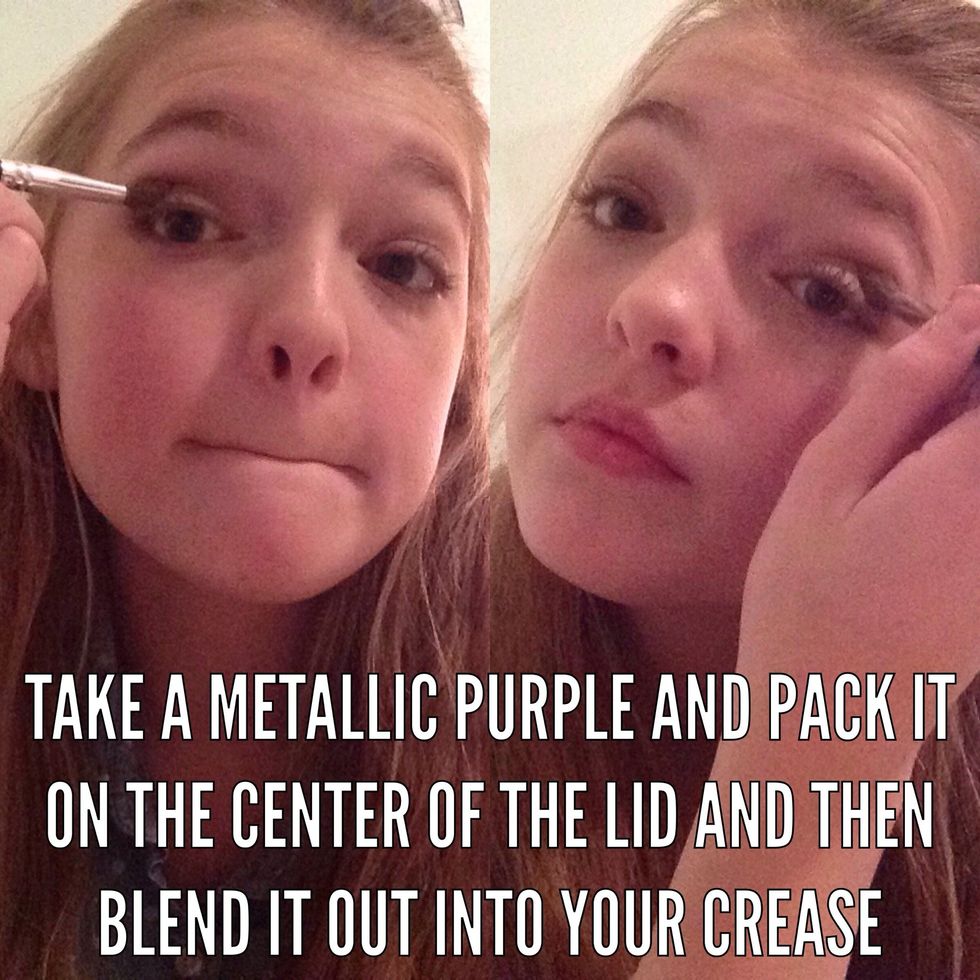 Now take a metallic color, I used purple but you can use any color you would like! Pack this on top of the oak color and then blend out into your crease, I find that it looks really pretty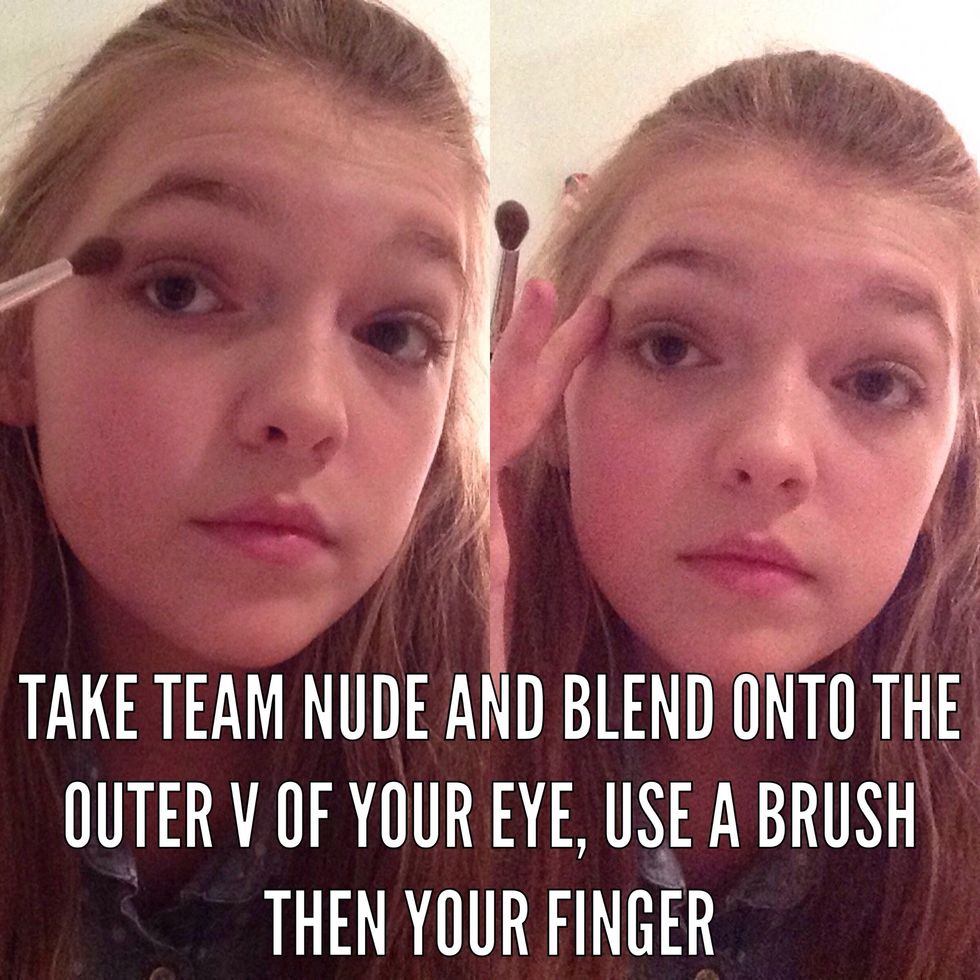 Take a warm brown nude color and blend onto the outer part of eye as shown you can use your brush or your finger.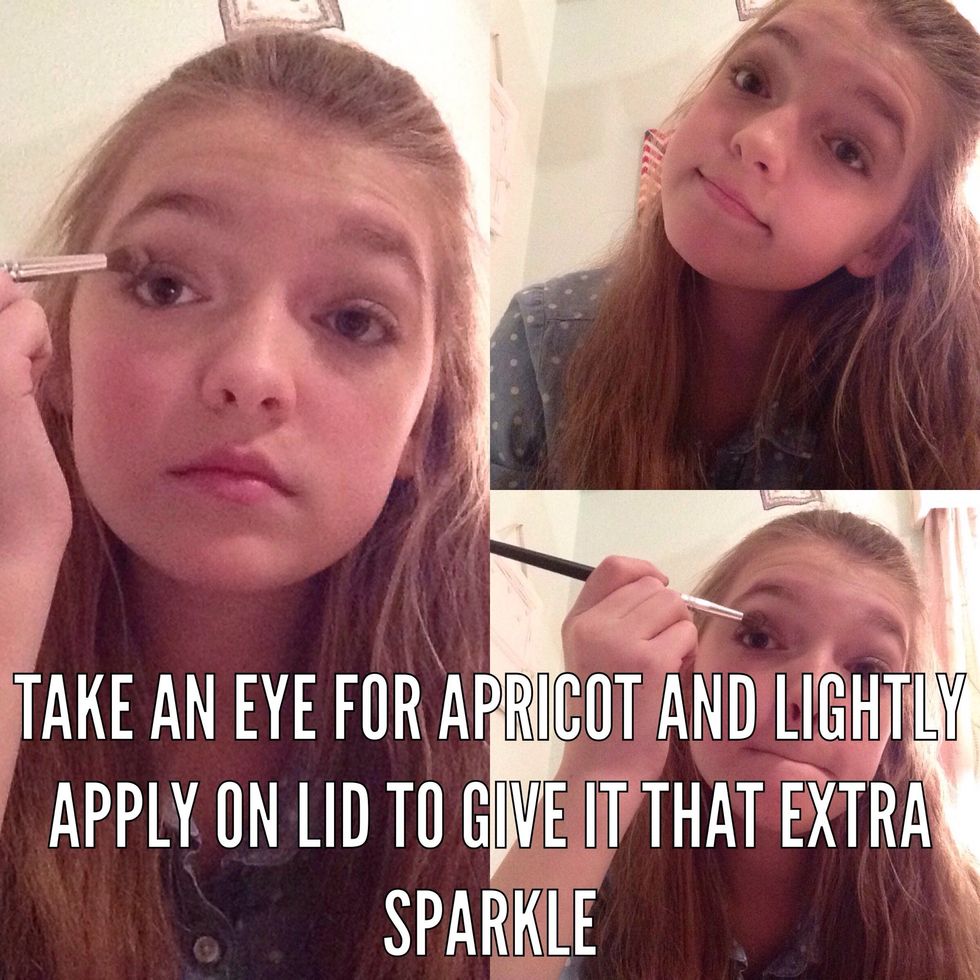 Take a baby pink and lightly apply all over your lid to get a final touch of sparkle that will make it look more girly
Finish up with brushing through your eyebrows and if desired filling them in with a brow pencil. Apply mascara on top and bottom lashes! I use covergirl mascara; I purchased it at Ulta Beauty!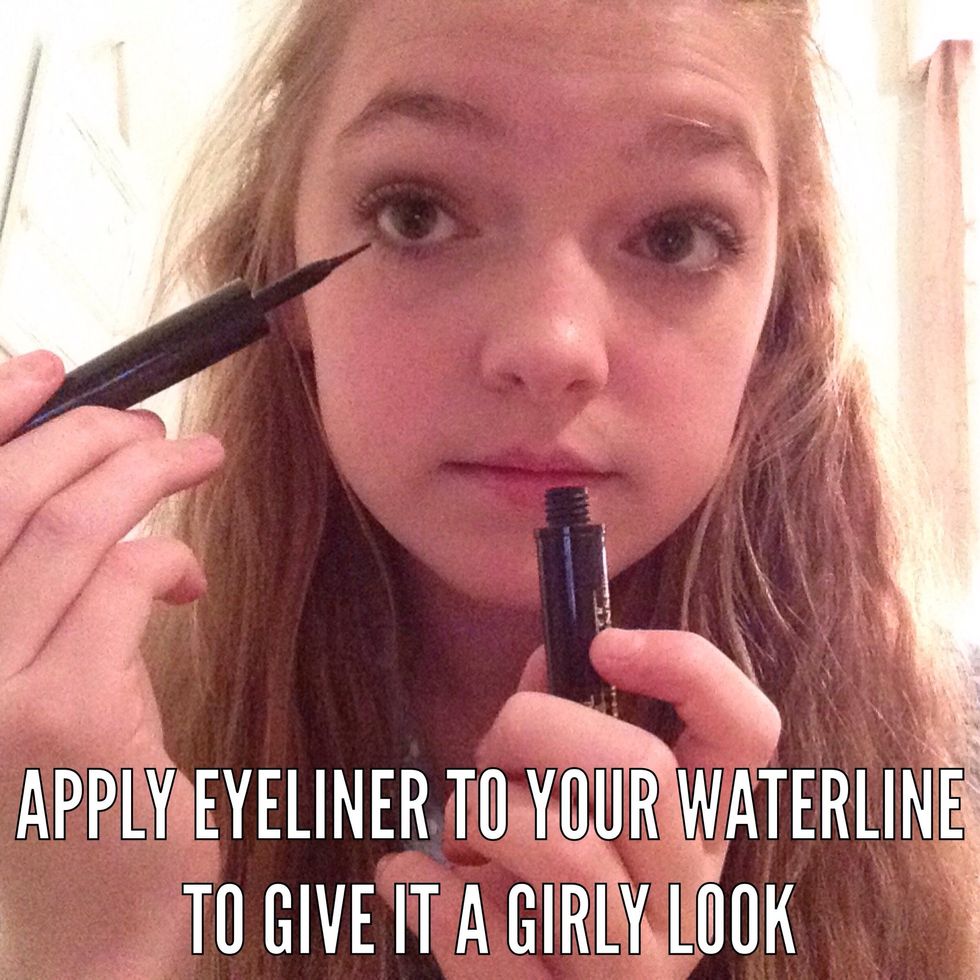 Finally apply liquid liner to your bottom waterline. This is optional but I think that it pulls this whole look together and it makes it look more girly in the end❤️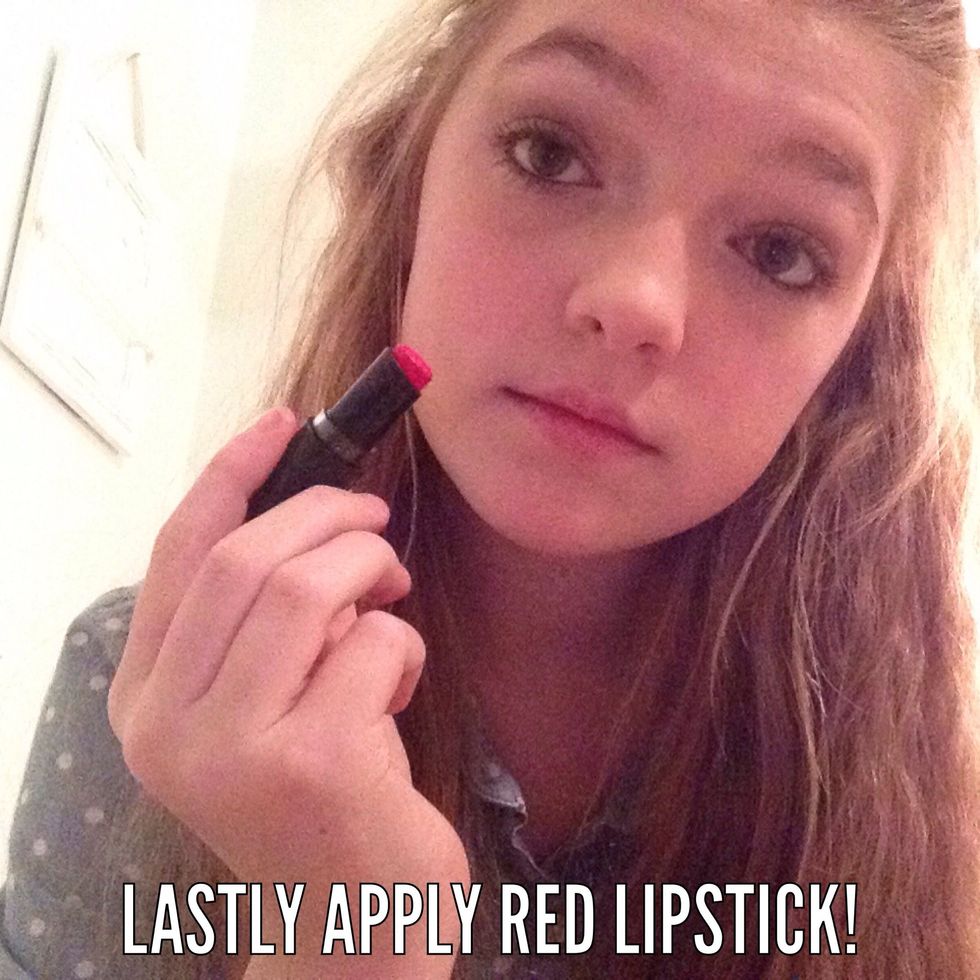 Lastly, the thing that will final this look!!drumroll please!!! The red lipstick💋
The creator of this guide has not included tools
Dɛʋın Dσnɑɦσ
"We have hope as an anchor for the soul, sure and stead fast" Hebrews 6:19 1-2 guides a week