How to create a valentines canvas with monica downing
Create a Valentines Canvas With Monica Downing
21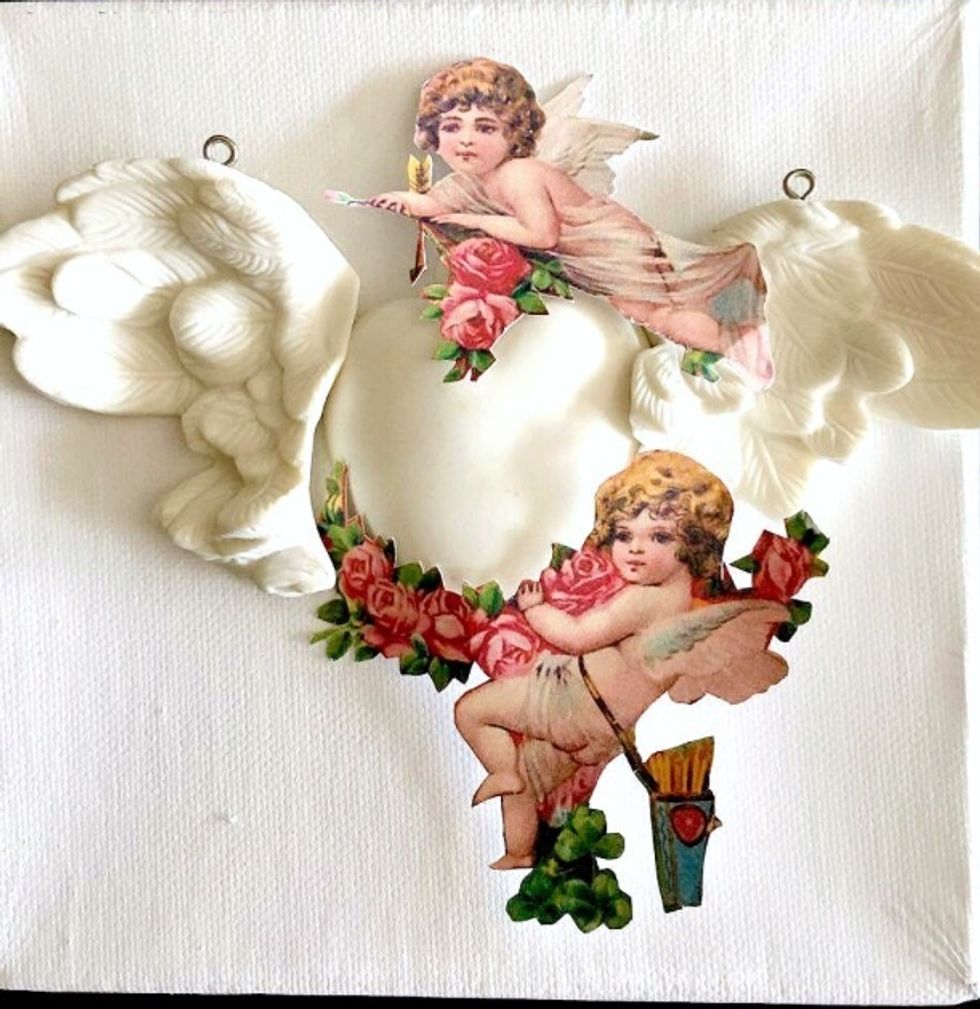 Using the Rising Spirit Heart and Wings, printables of your liking, and a 6x6 chunky canvas, place the pieces on your canvas how you want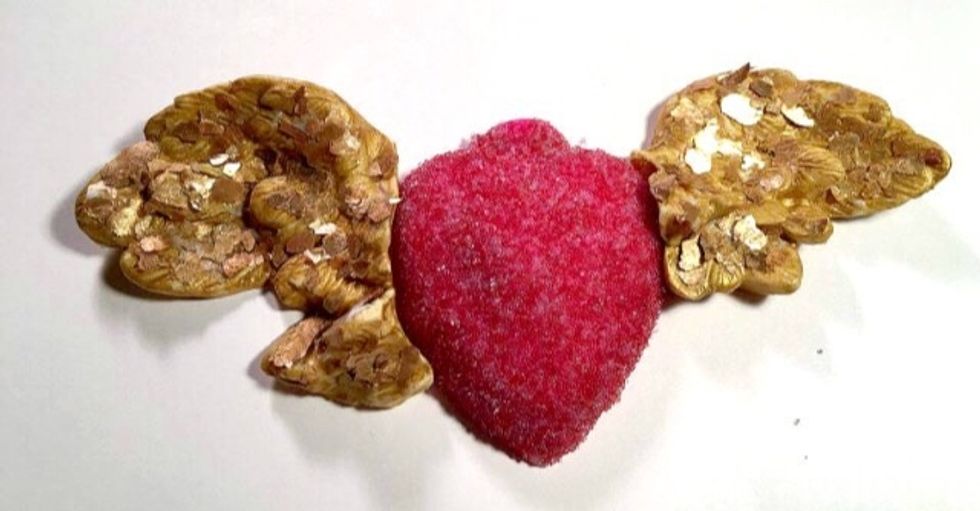 Paint the heart with Magenta Acrylic Paint & the wings with Gold After the paint dries, apply a coat of Transparent 3D Matte Gel to the heart. Sprinkle Micro Beads in Blush, gold Leaf Mica Flakes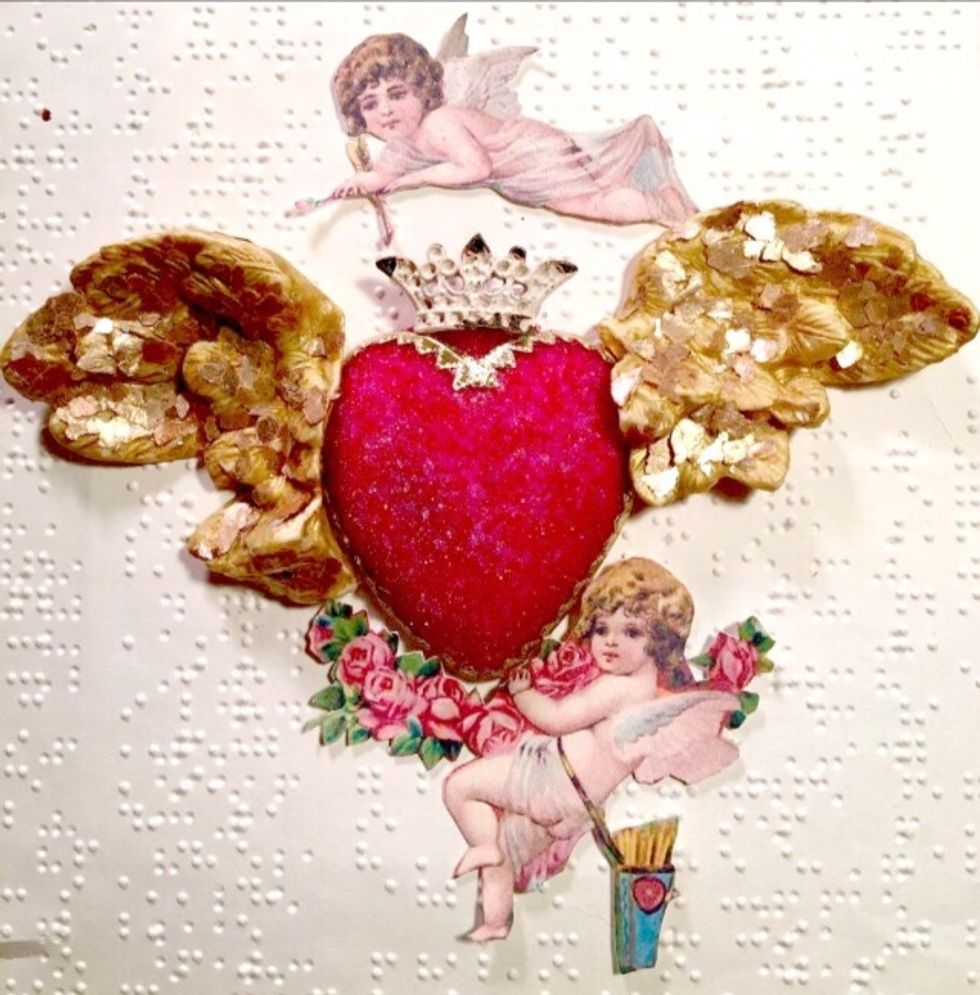 Here I'm placing my printables that I cut out, along with the brail paper for background, to see what it looks like and I LIKE IT!!!
I decided to wrinkle up the brail paper and ink it with some light brown ink…now I LIKE IT EVEN MORE!!!
I've added the Dresden Gold Trim to the edges here (to see what it looks like) and around the heart. At this point I adhere the brail paper to the canvas and attach the gold trim to the edges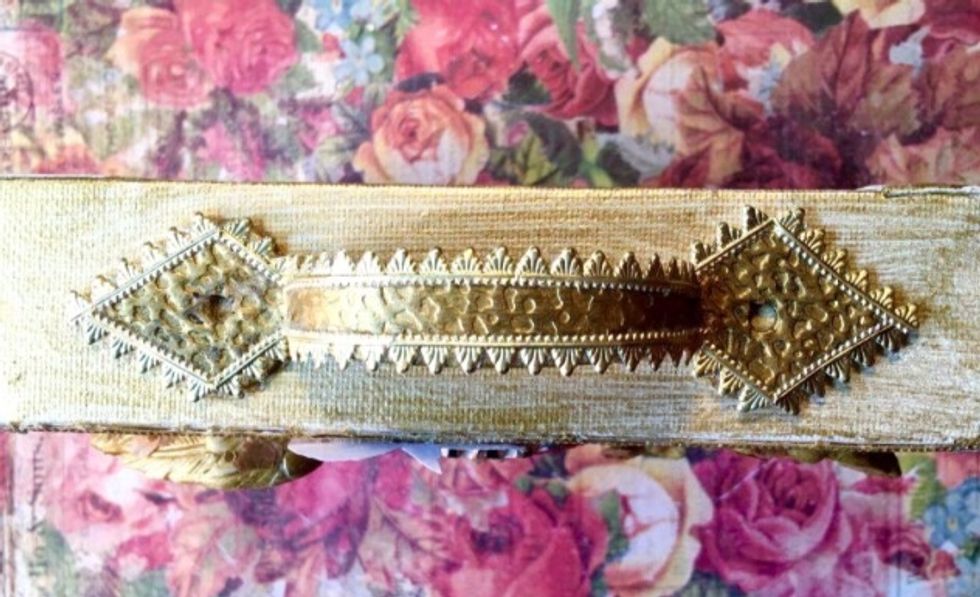 I painted the outside edges of the canvas with gold and added my vintage drawer handle. It got painted gold, and trimmed with that beautiful Gold Dresden Trim.
Now you can reflect in ones love to another all year long!!! Project by Ambassador Monica Downing
Relics and Artifacts heart, wings and Dresden Trim
6x6 canvas
Magenta and gold acrylic paint
3D gloss gel
Blush micro beads
Gold Leaf mica flakes
Brail paper
Brown ink
Drawer pull
Relics & Artifacts
RELICS & ARTIFACTS ® matte white resin craft blanks by designer Sandra Evertson for Prima Marketing Inc.