This was inspired by Robin Moses. Check her out on YouTube.
15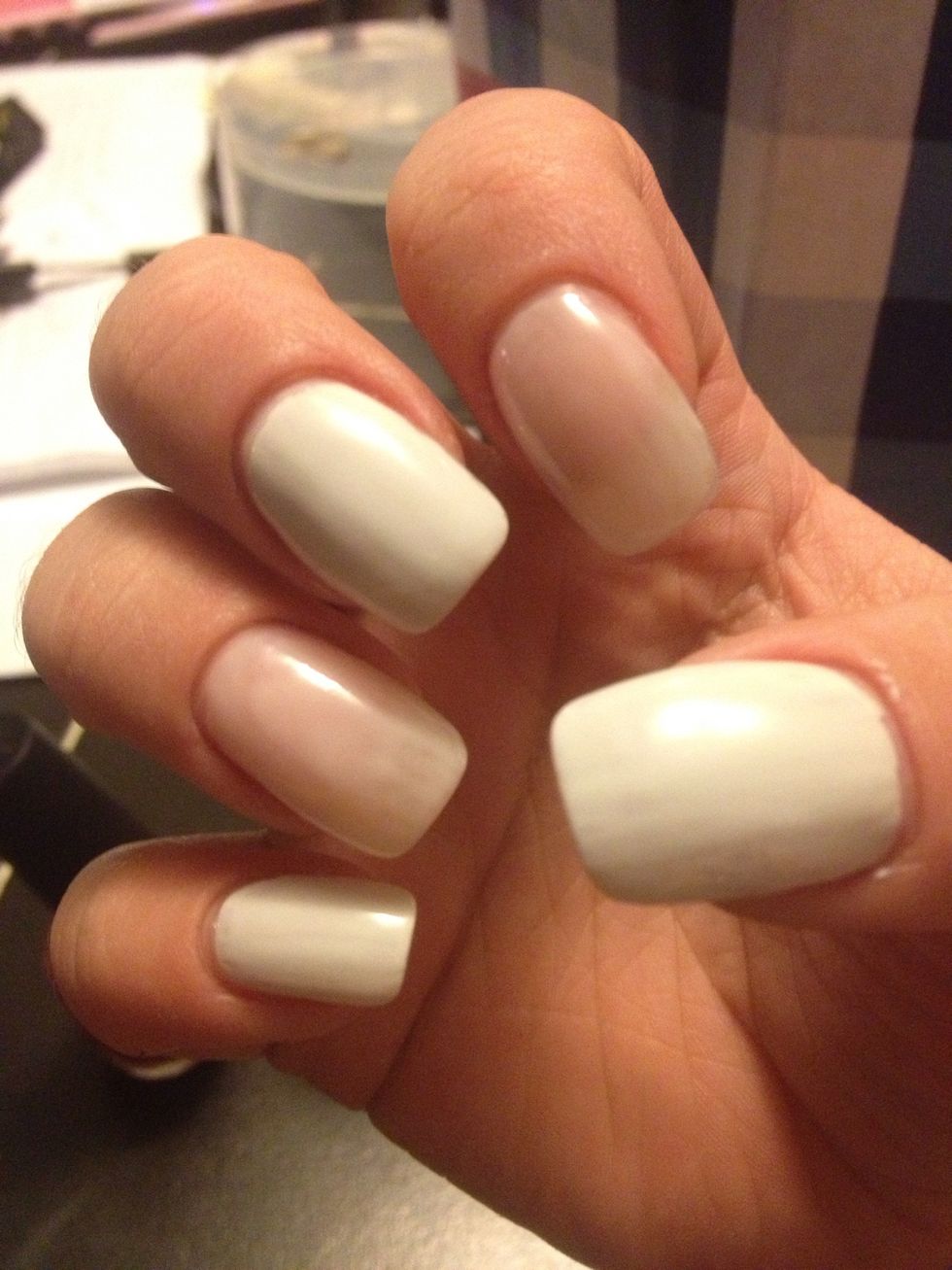 Paint all nails white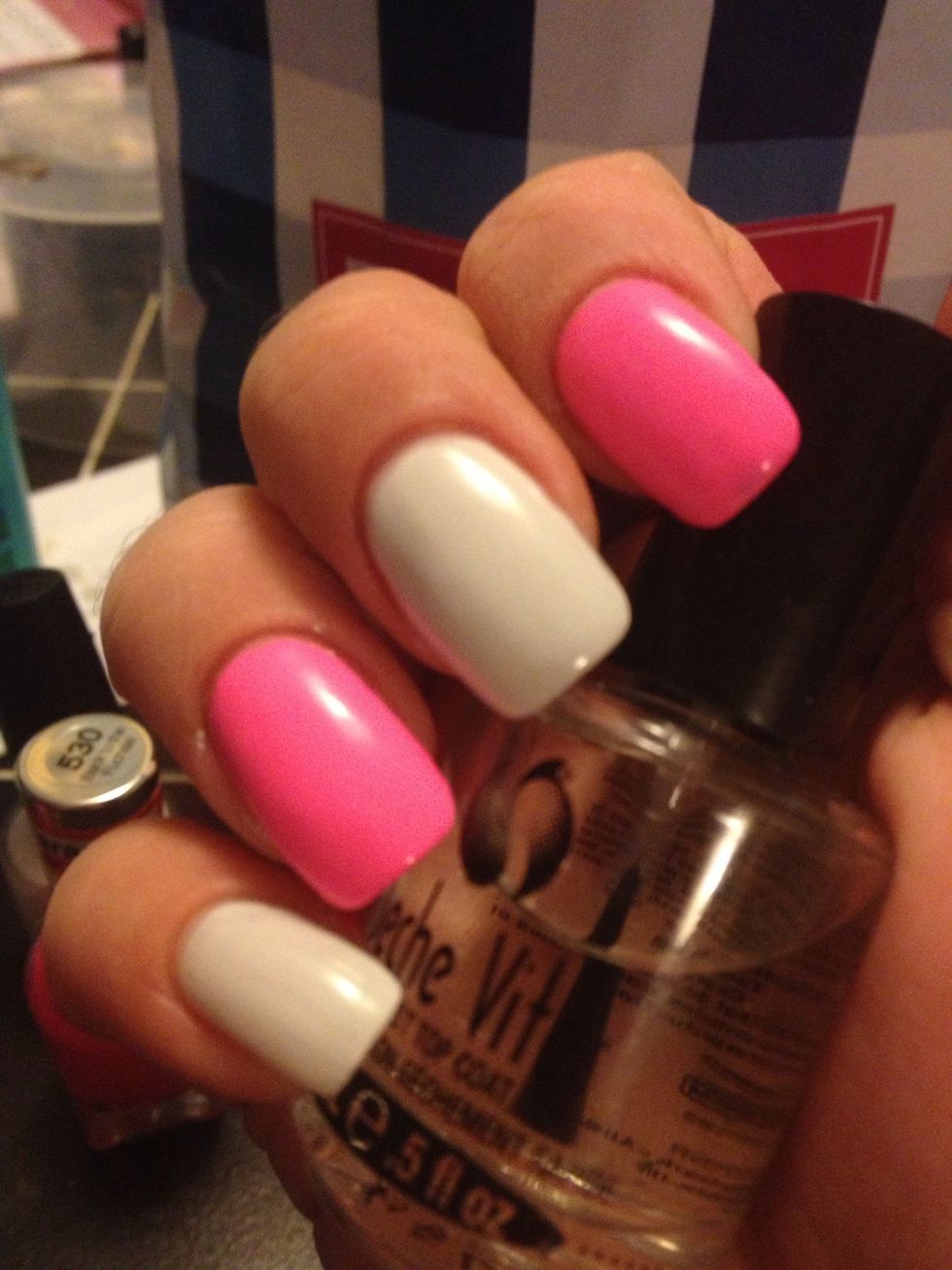 Now paint two nails pink
On the white use a small dotting tool or toothpick and create a V shape that will look similar to a heart.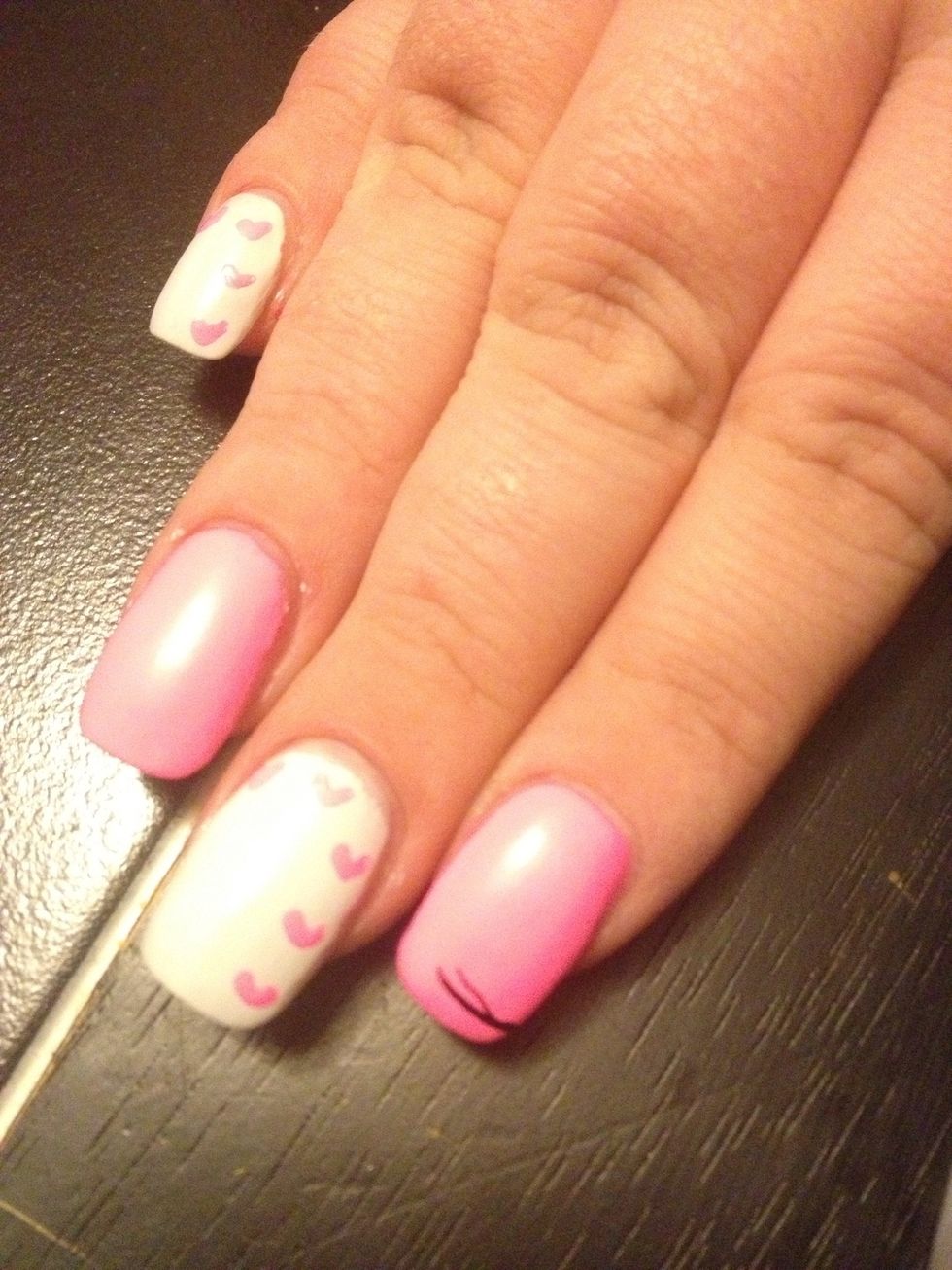 While those dry we are adding our animal print. Take a Striper and create a thin line, and adding another line coming out from it.
Do this in the nail. One line starting from left to right, then right to left. So on and so forth.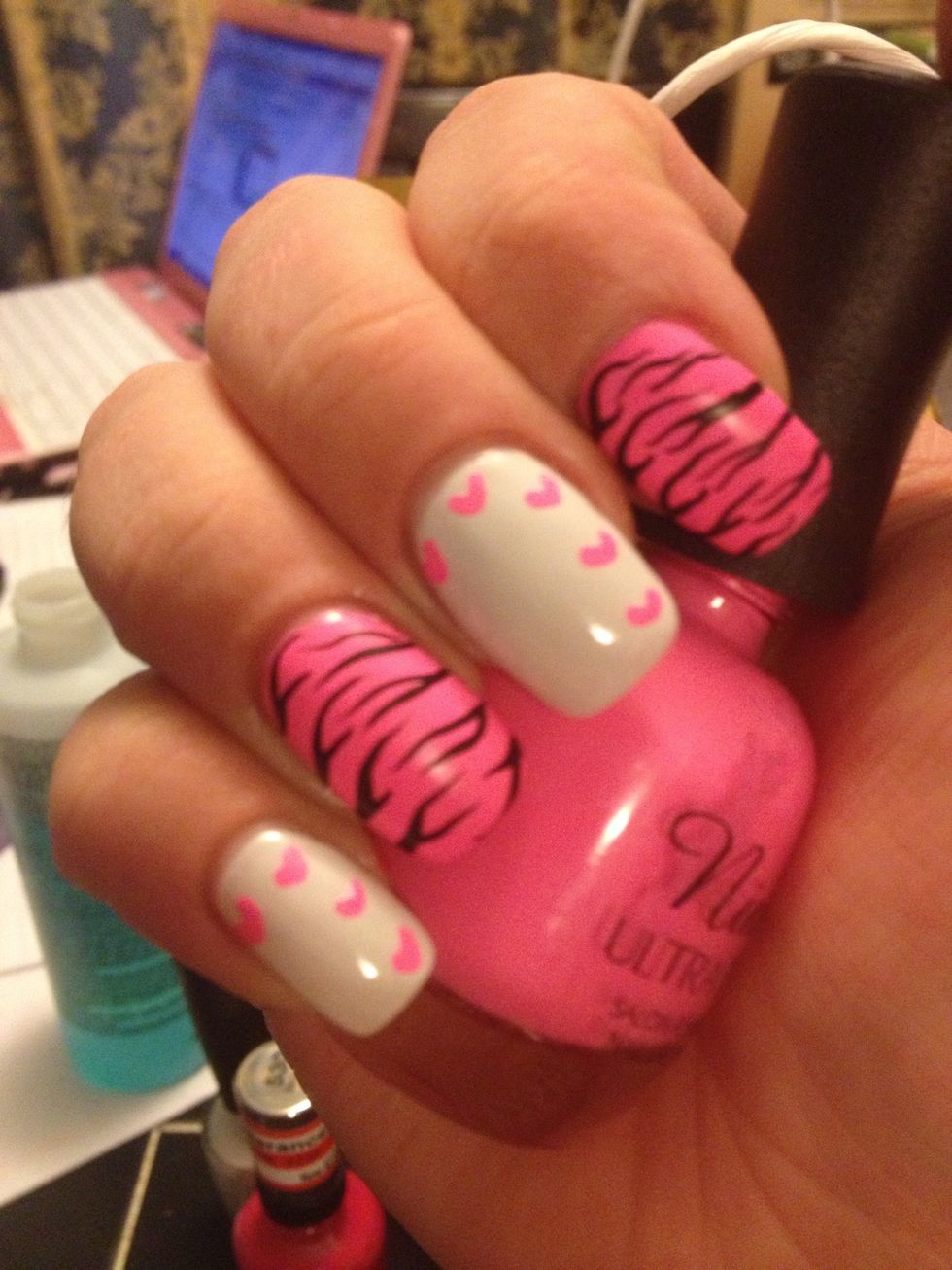 Complete animal print.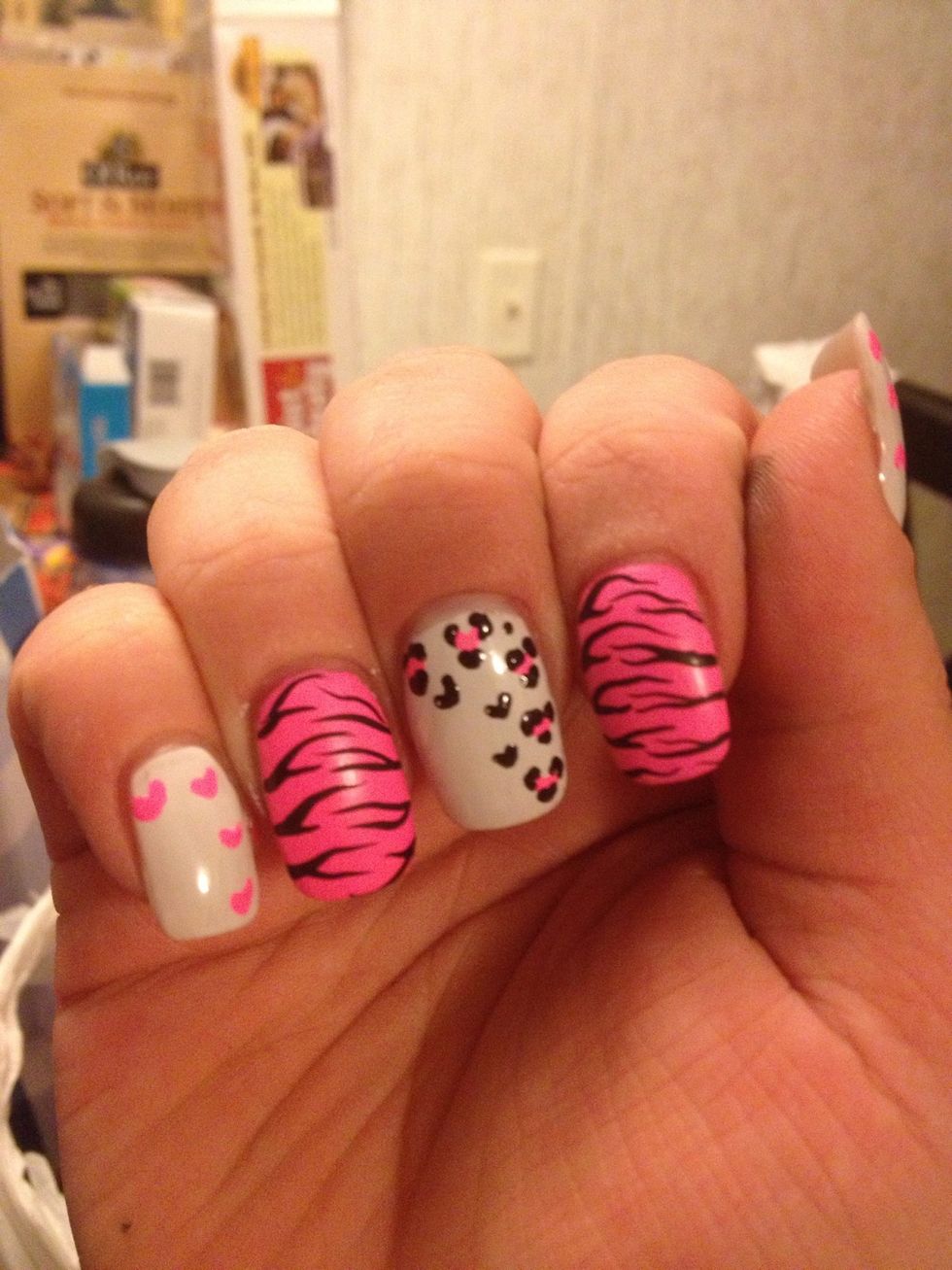 We are now going to create this look. It looks like heart shaped cheetah spots.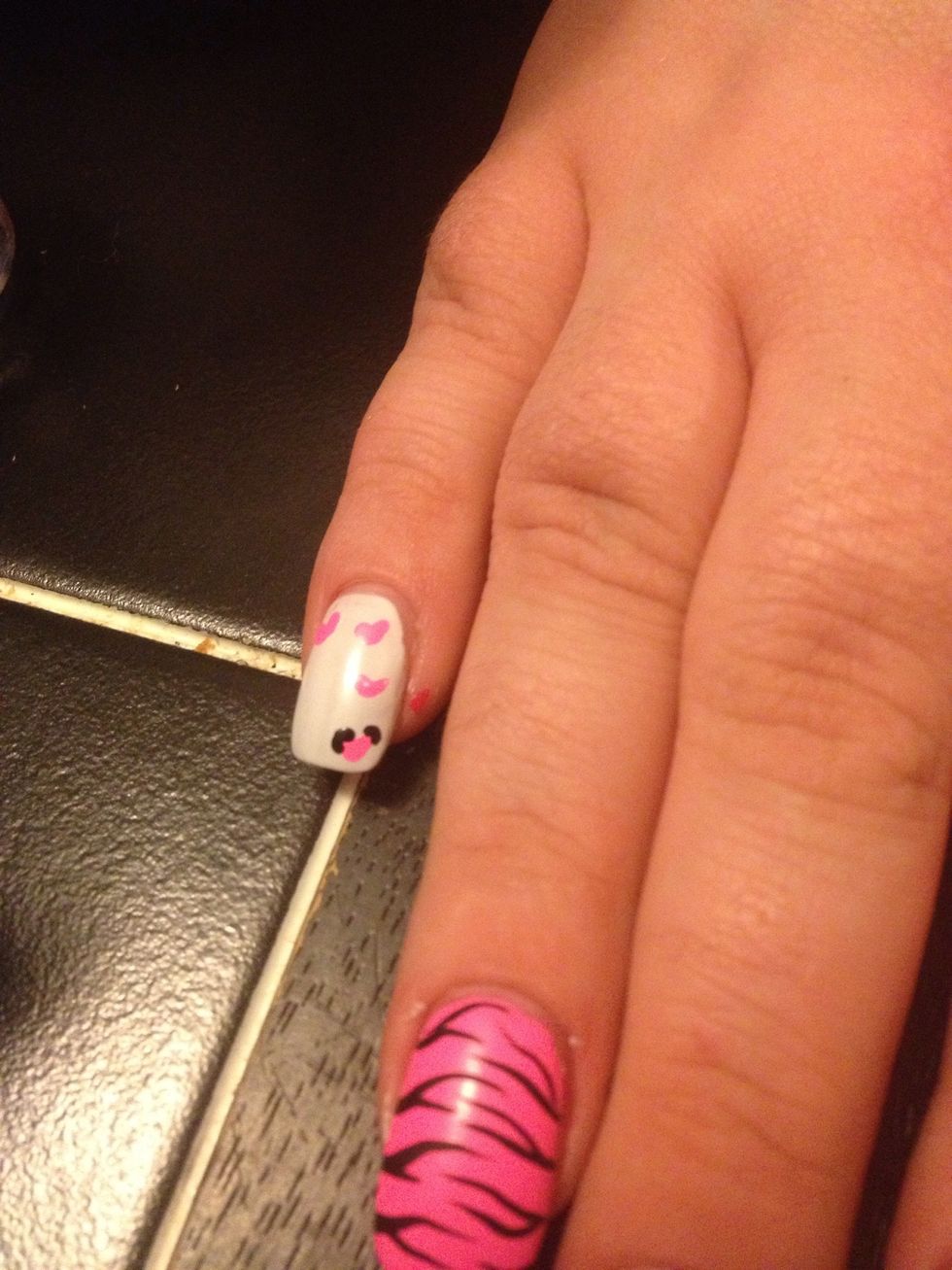 Take a toothpick or dotting took and add two curved dots on each hump of your pink heart.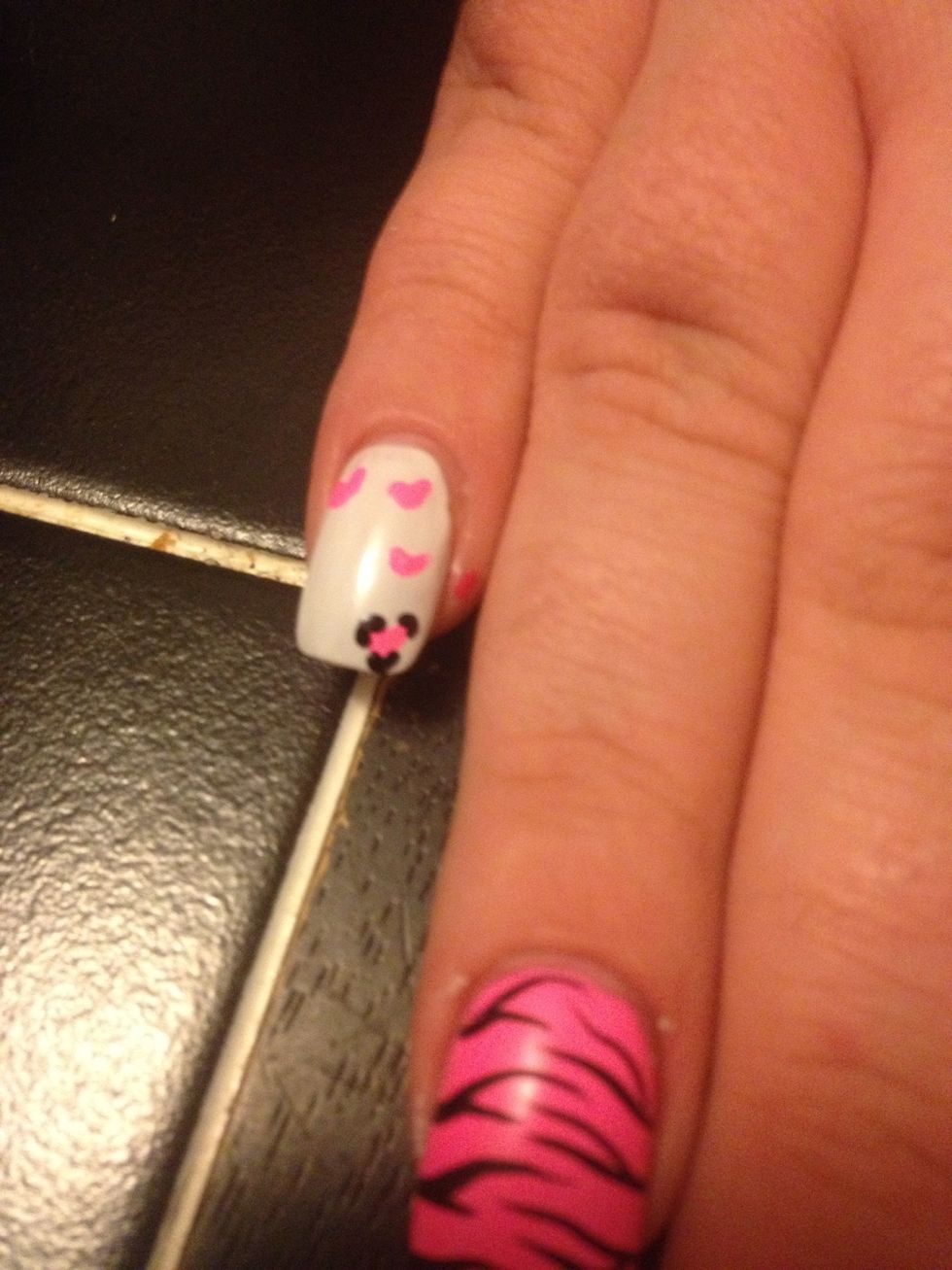 Then add a small V under the heart.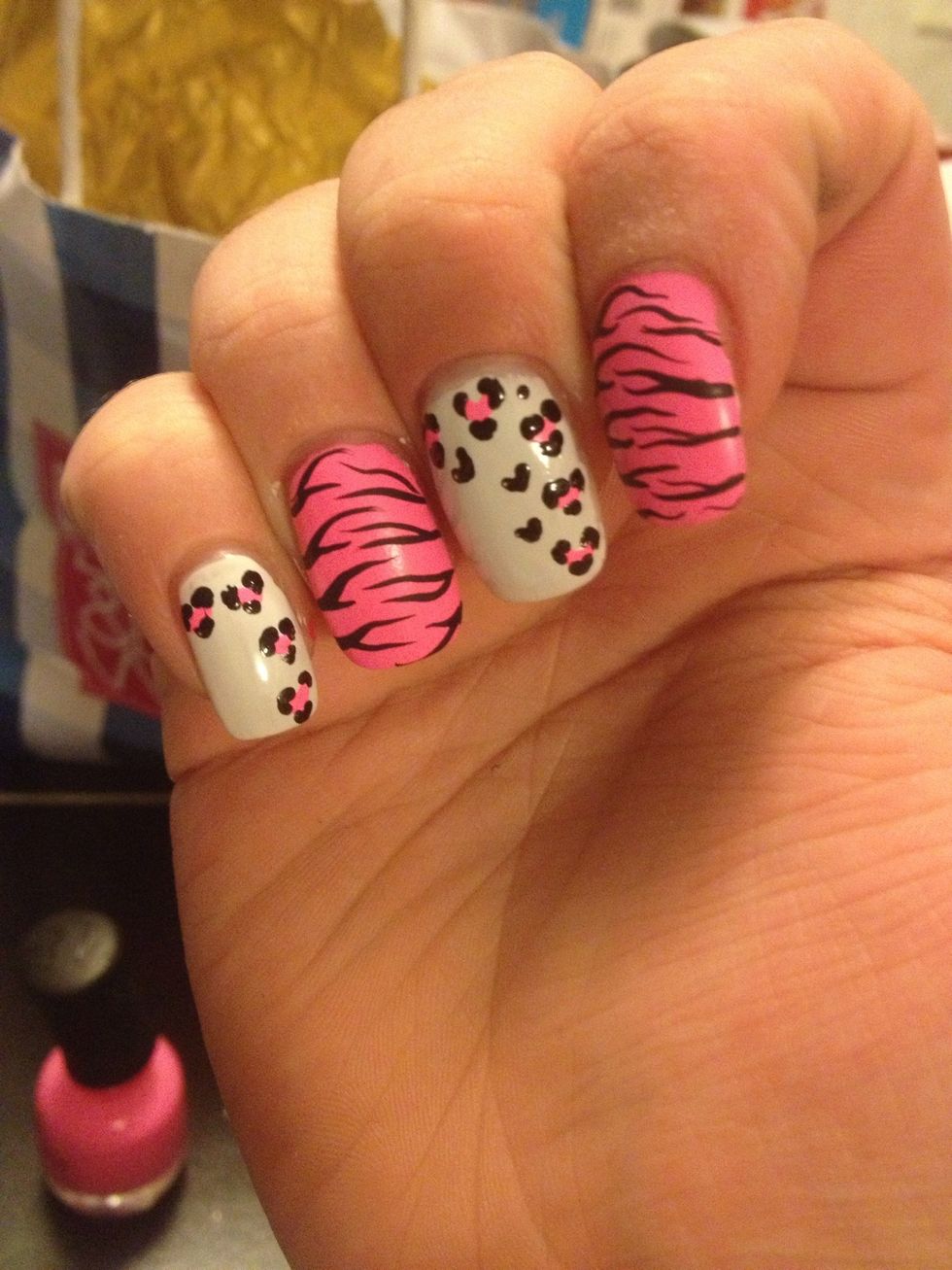 Do this to all your hearts, and if you have large spaces that need to be filled, add tiny black hearts using the same method as you did with creating the pink hearts.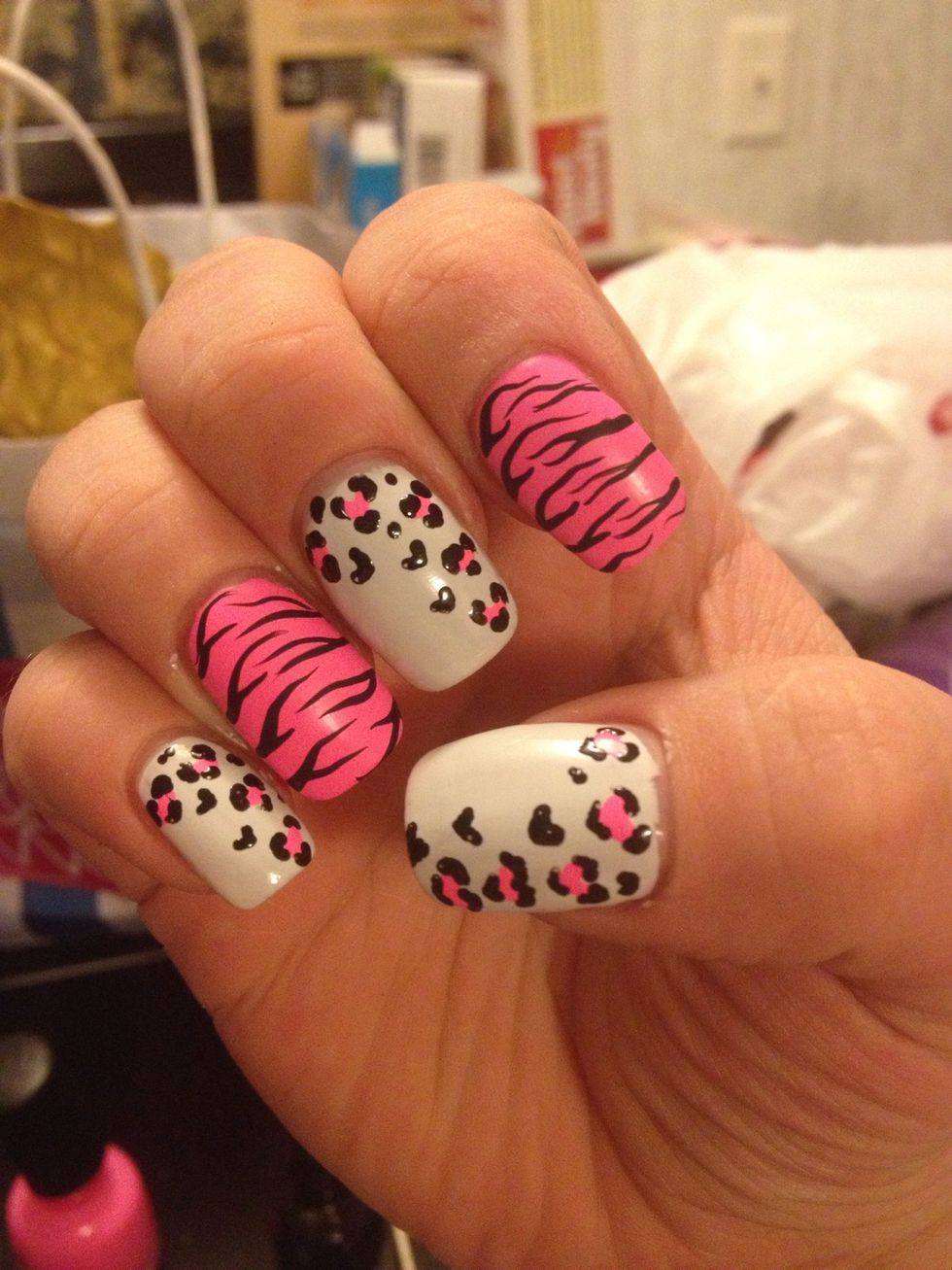 Finished. Add a rhinestone by outing a thin layer of topcoat in the area that you will be adding the stone.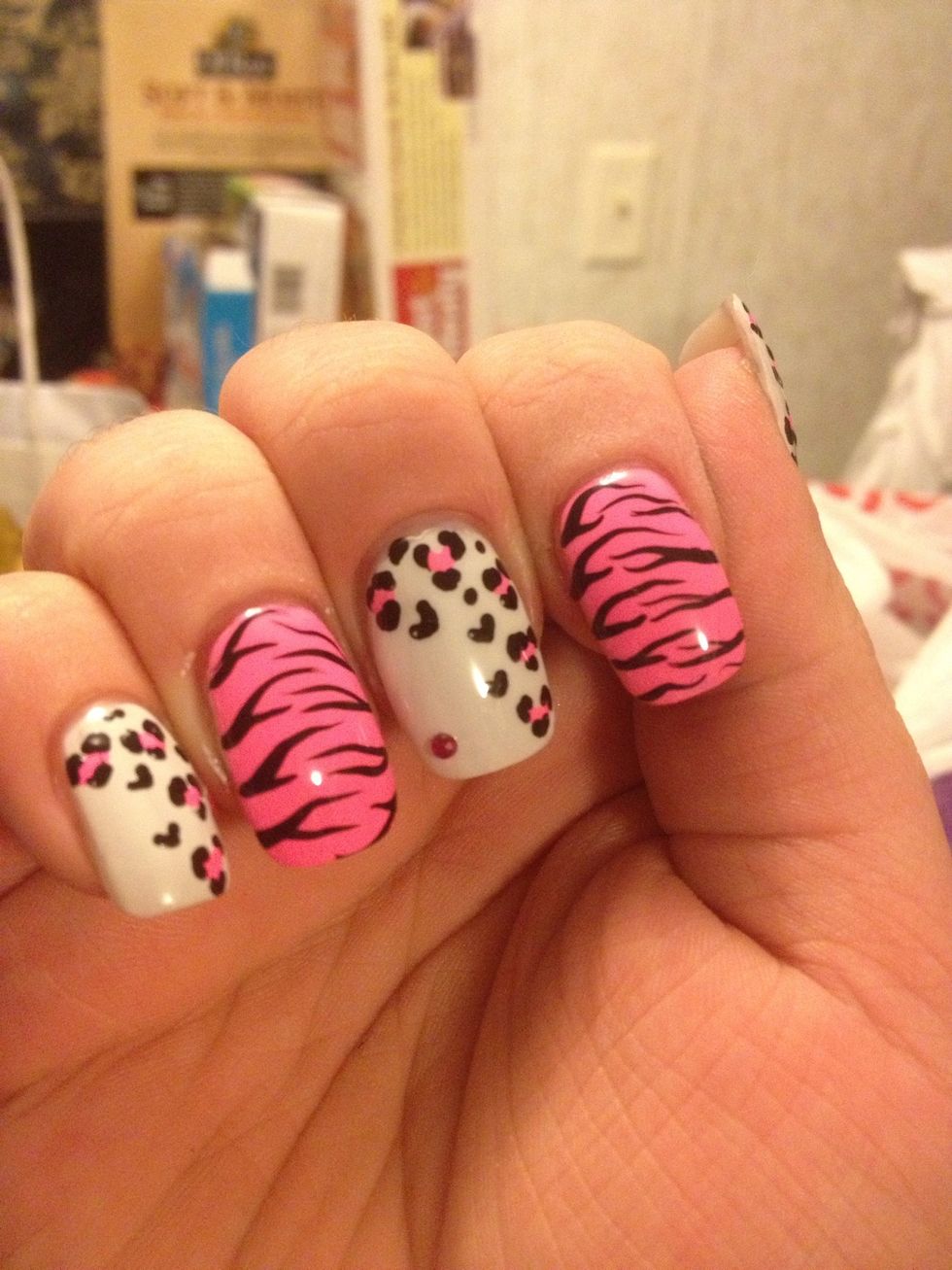 Place the stone using a wet toothpick or dotting tool.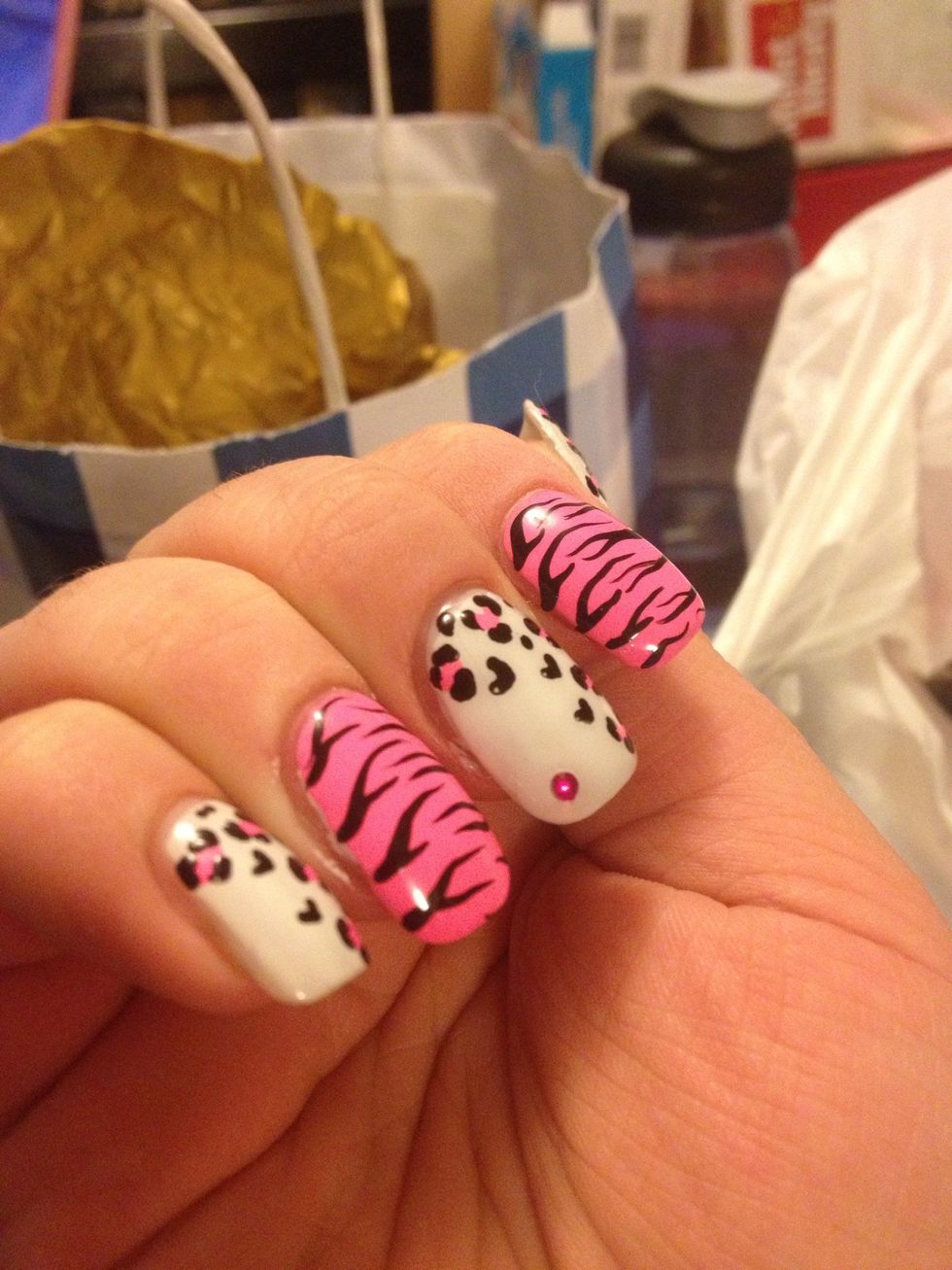 Topcoat over the stone.
Add topcoat to all the nails.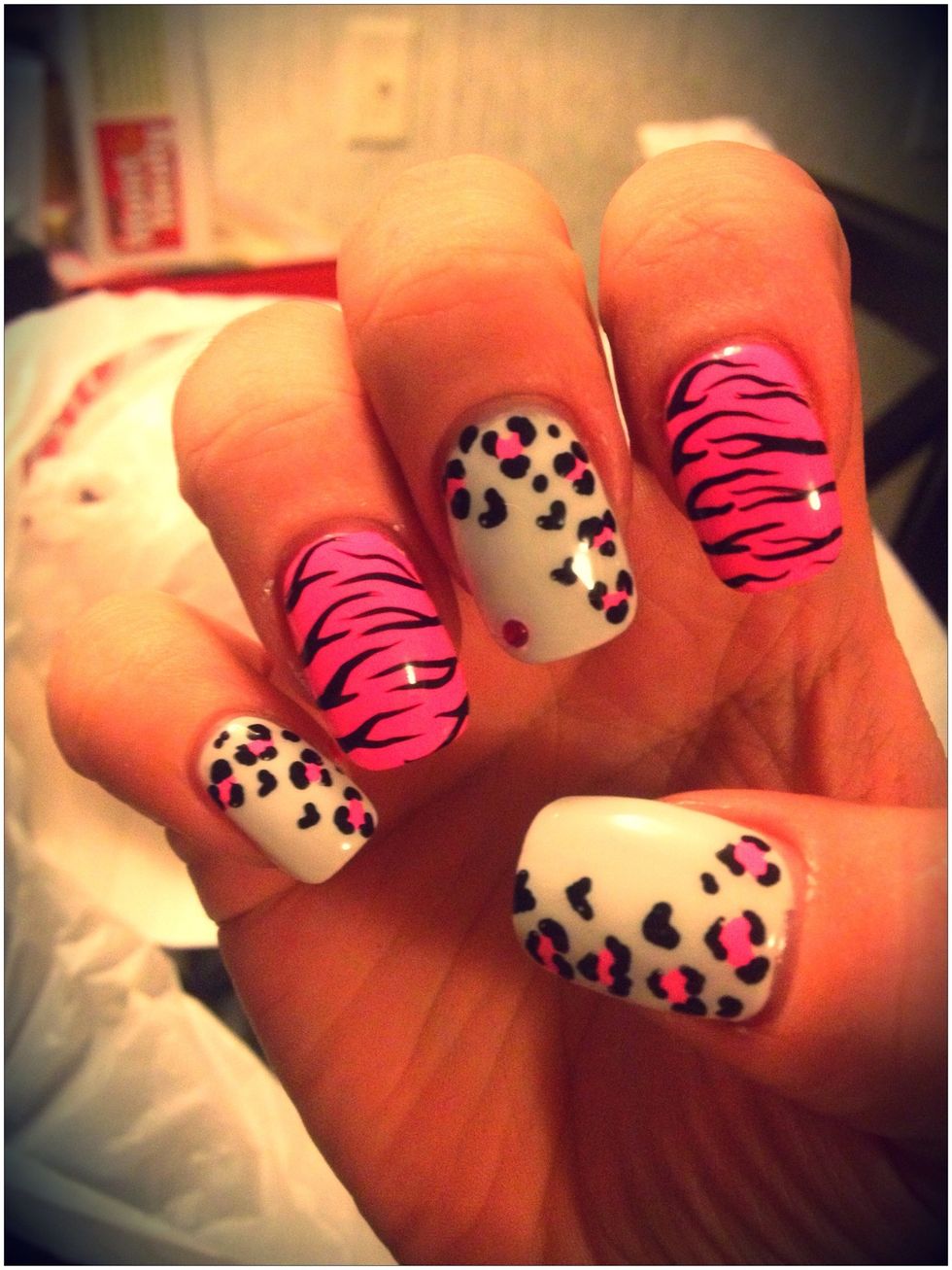 Done.
The creator of this guide has not included tools
Fabulocity By Jessica
Follow my Instagram @fabulocitynails\n\nPlease feel free to request designs and ask questions.