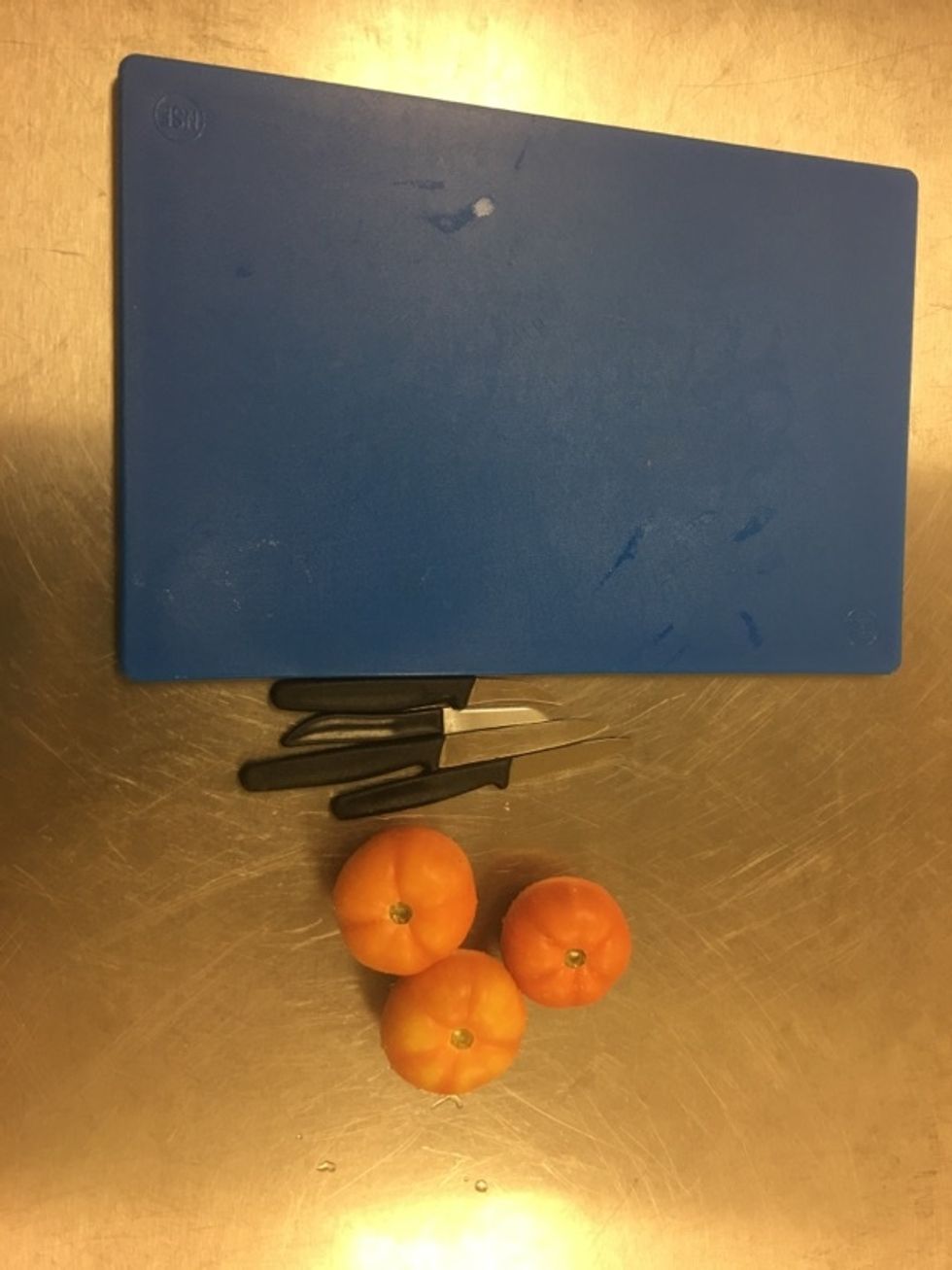 Gather supplies and rinse them well!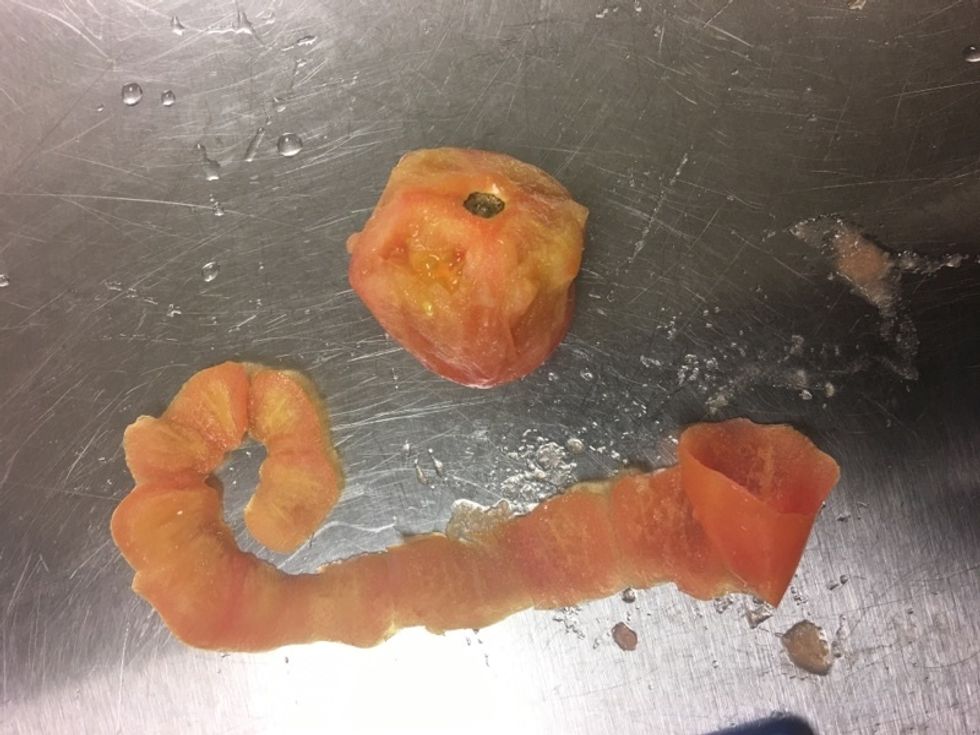 Peel and separate skin from the tomato. DIscard the tomato.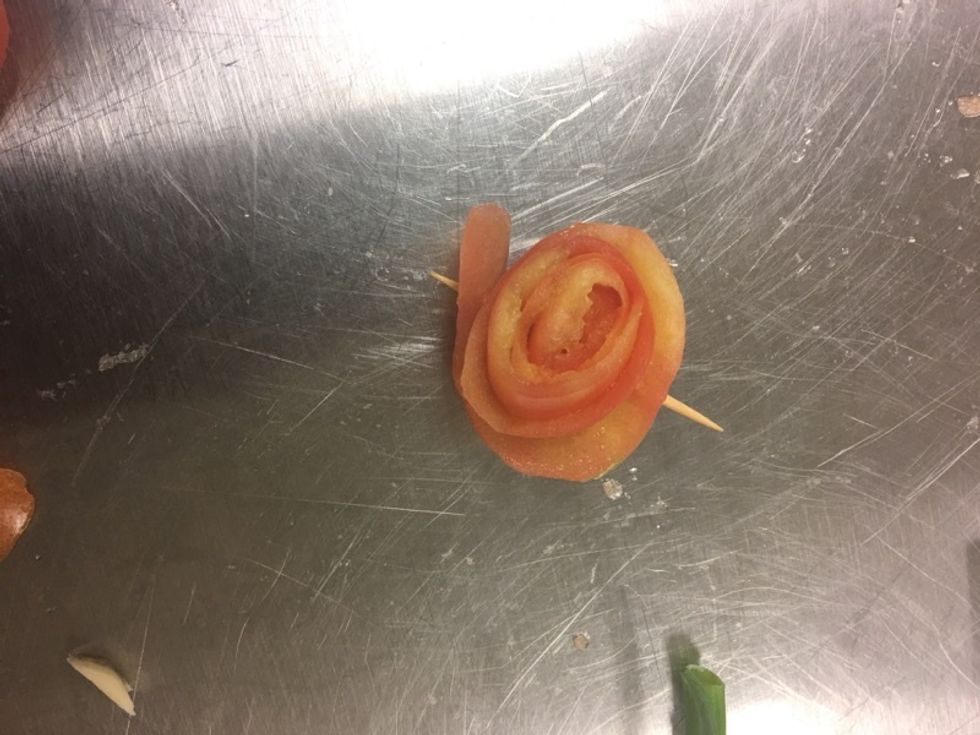 Roll tomato skin and pin with a toothpick to keep in position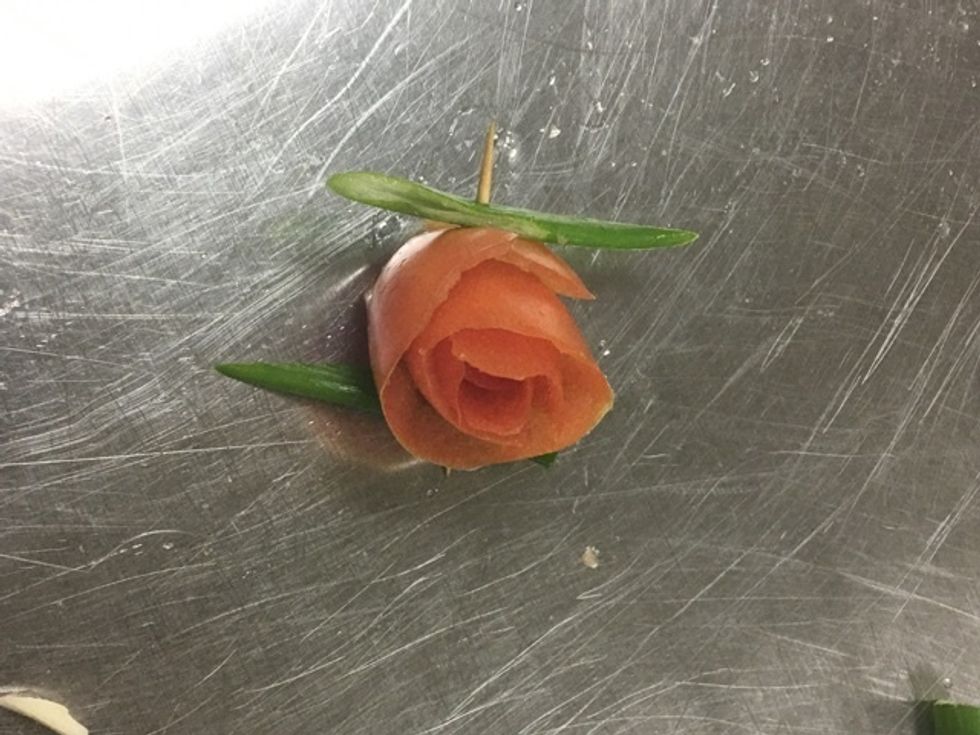 Add chopped green onion to symbolise the leaves of the rose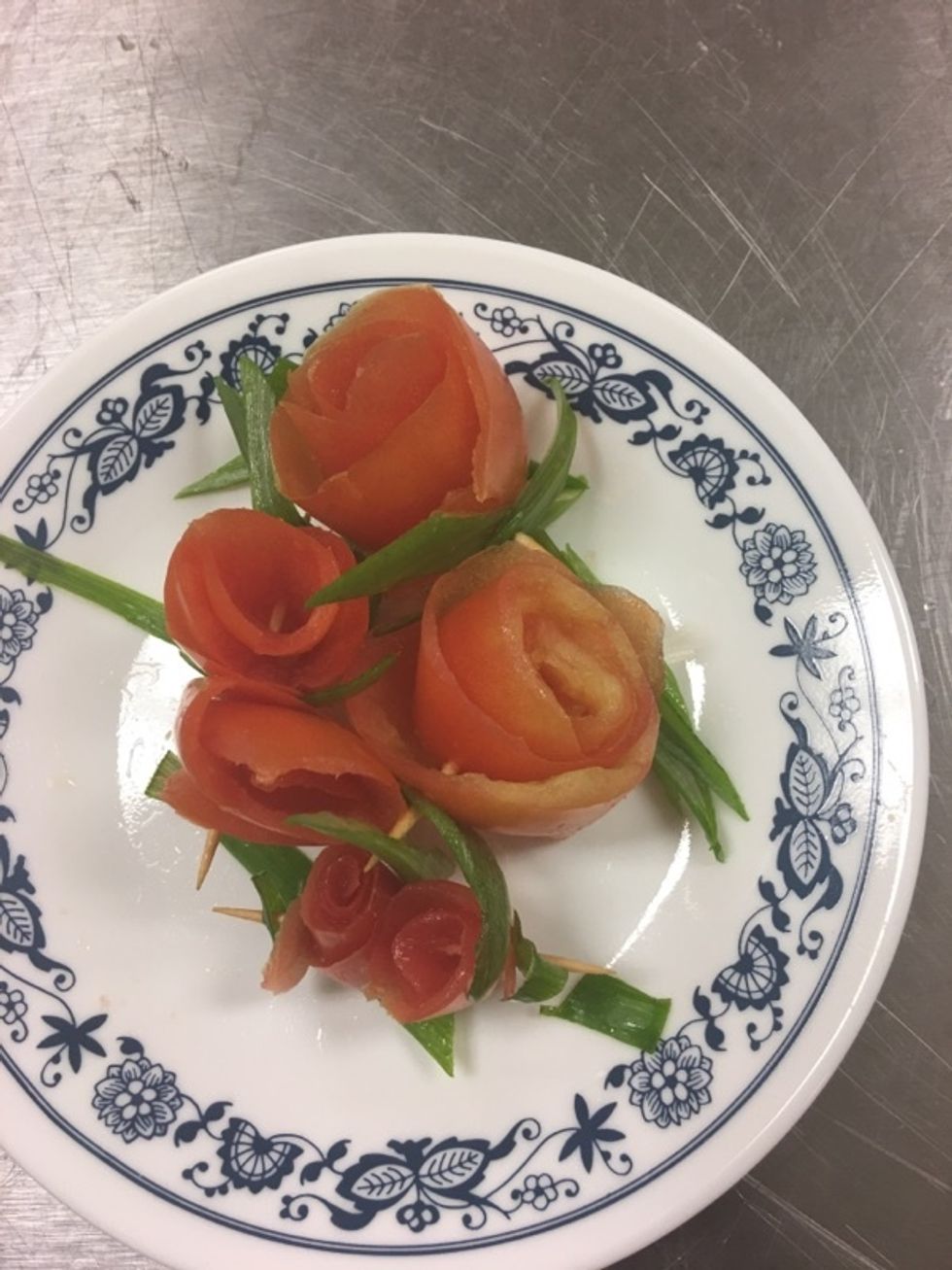 Put the all of the roses together, and YOU'RE DONE !
1.0 Tomato 1 per rose
Paring Knife
Toothpick
Green Onion