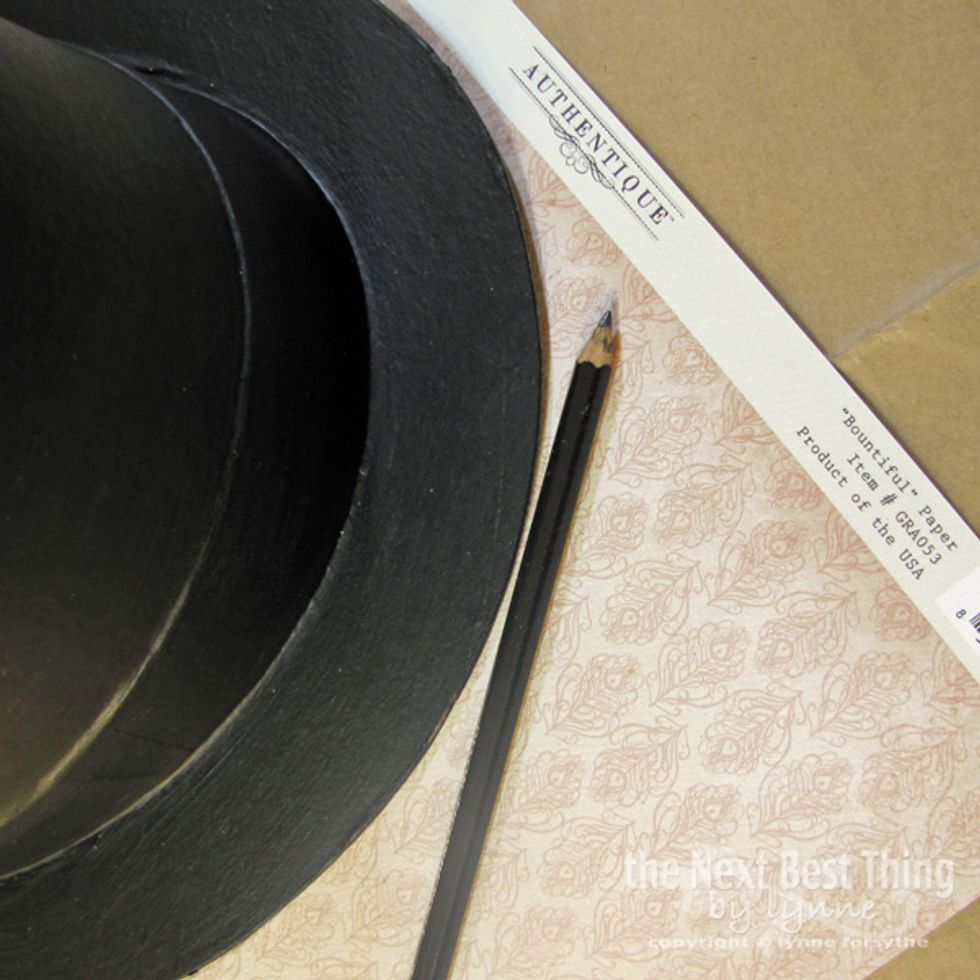 I painted my paper mache pilgrim hat with black gesso. I then traced the rim onto a piece of patterened paper ~ Bountiful ~ from the Authentique Grateful Collection.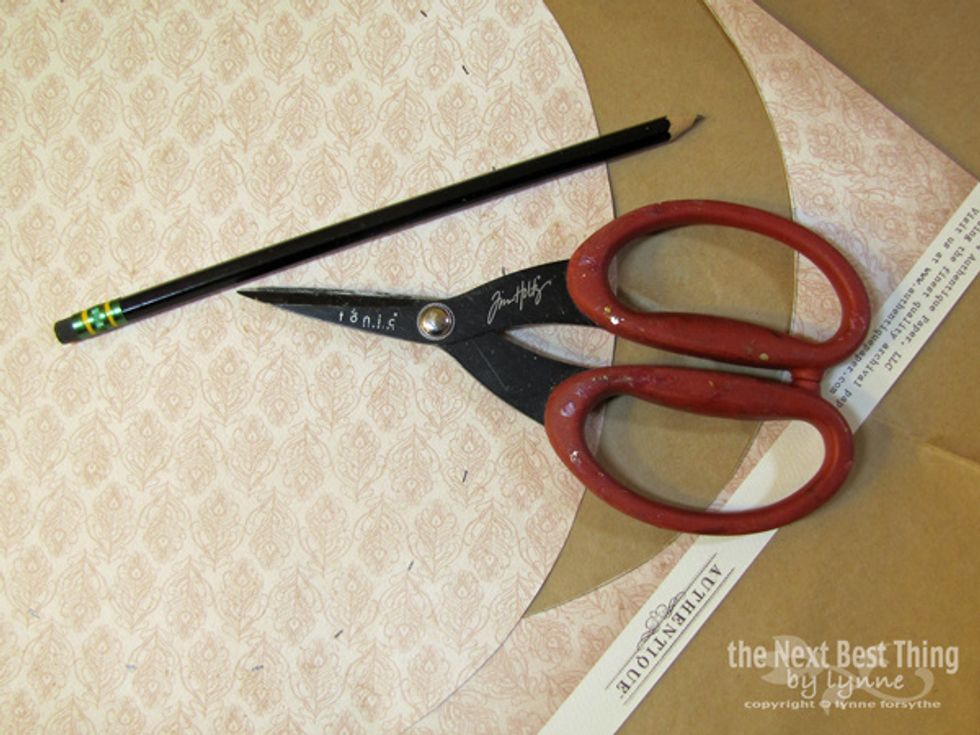 Make sure you are marking the backside of your desired patterned paper.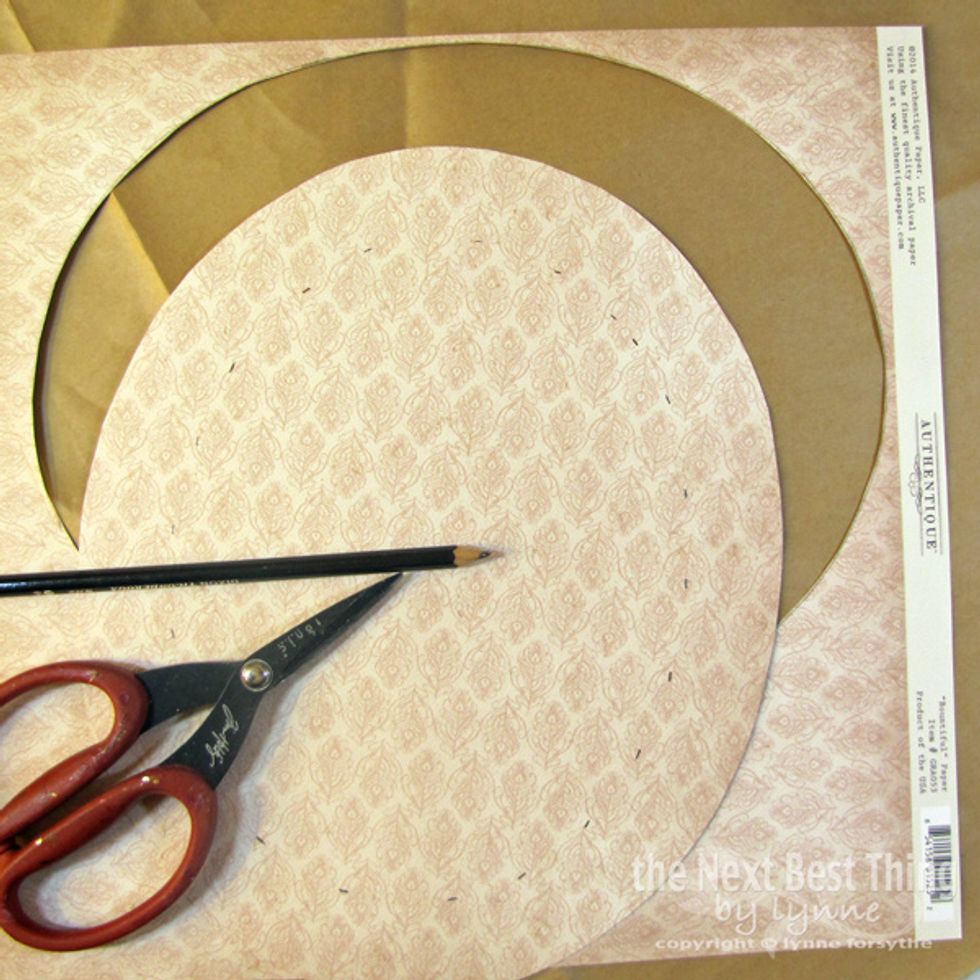 I cut out the traced image. I measured the brim of the hat, measured around cut~out approximately every .5" making a mark.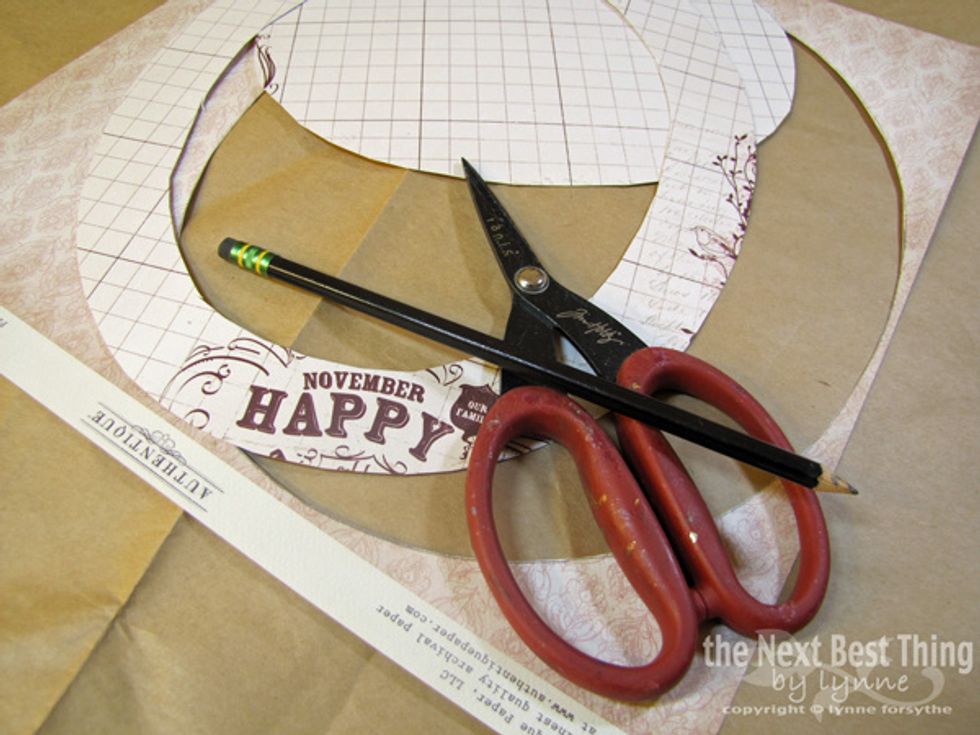 When cutting out brim, begin by cutting on drawn pencil line with exacto knife as you will need the inside piece!!!
I turned the hat upside down and traced around the top and cut out.
I Distrezzed the edges of the brim and the top of the hat.
Measure the side of the hat and cut your paper. I chose the Copious paper ~ Authentique. I then cut into the strip of paper to the right of each black line so I could manipulate the paper to fit.
I adhered the side papers with Ranger's Multi Medium.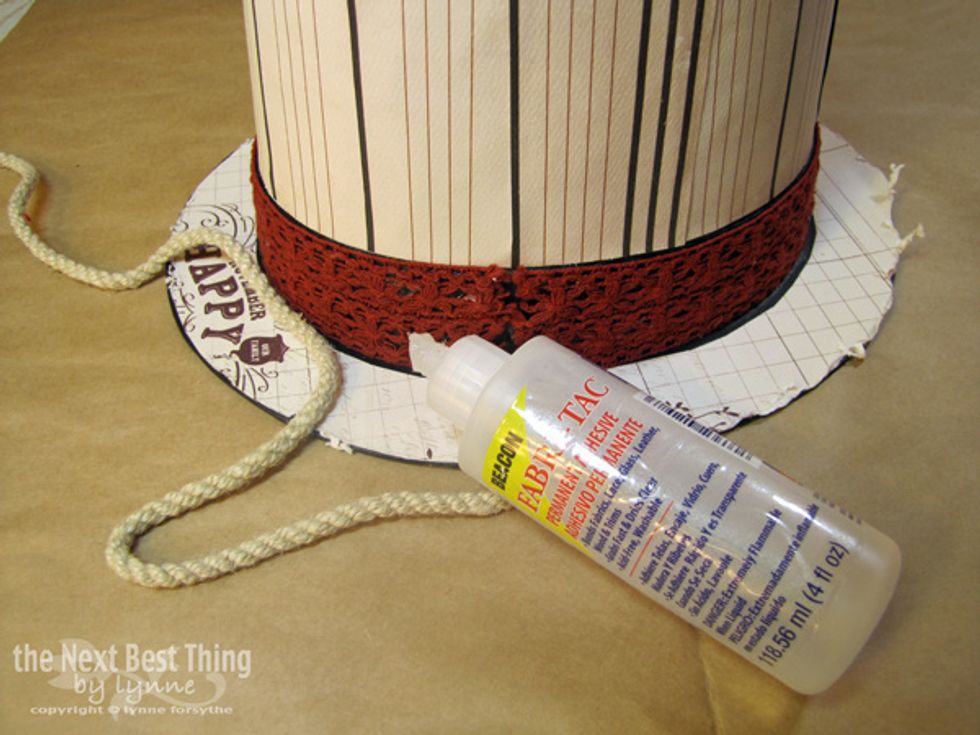 I adhered Petaloo's Fancy Crocheted trim around the hat with Fabri~Tac, along with cording as I needed to hide where the cut paper did not fit exactly.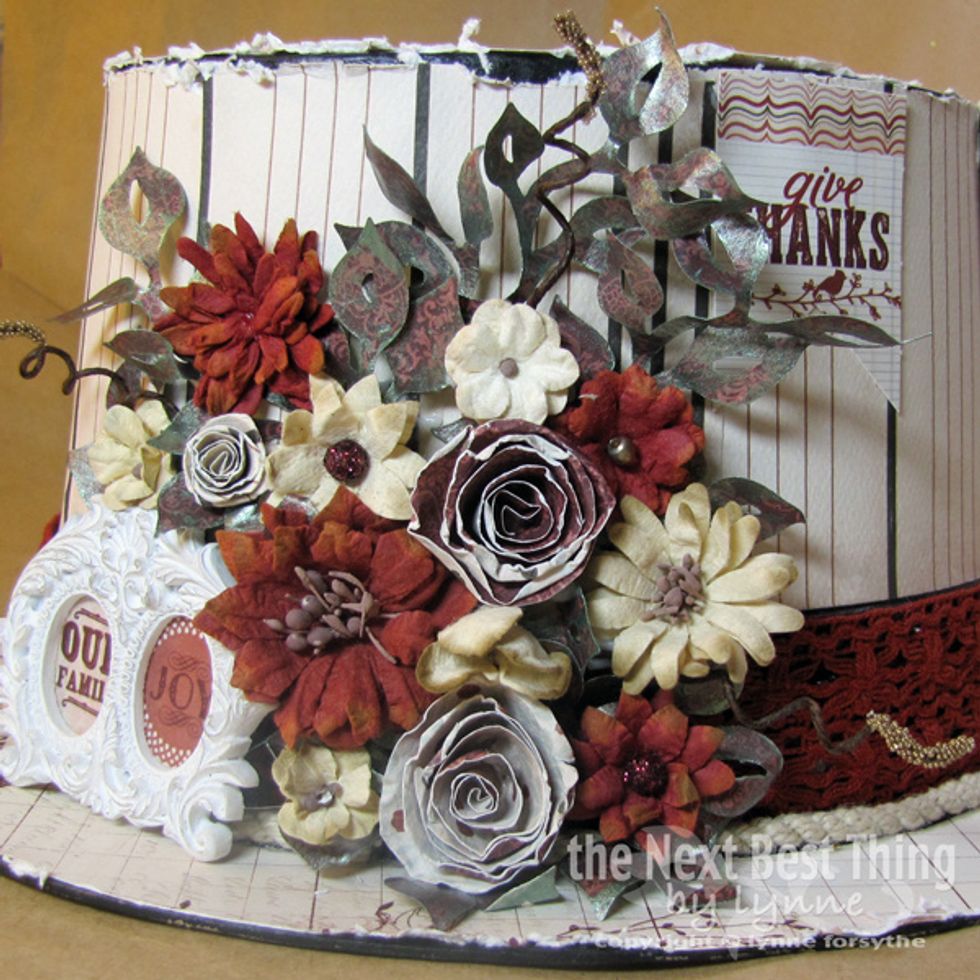 I finished off my "hat" with Petaloo's original Darjeeling Collection Flowers. What a BEAUTIFUL PAIRING!!
Petaloo Darjeeling Medium Mix
Petaloo Darjeeling Mini Mix
Petaloo Darjeeling Petites
Authentique Grateful Collection
Petaloo Fancy Trim
Lynne Forsythe
I hail from the small but Beautiful state of New Hampshire. My creative style I would say is Distress meets Shabby and always has a FLOWER!!!