How to create a thanksgiving centerpiece 101
This design demonstration will give you step-by-step instructions to create a traditional Thanksgiving centerpiece. For further questions or to order supplies visit www.flowerschool.com
25
Once you have your supplies gathered you are ready to begin.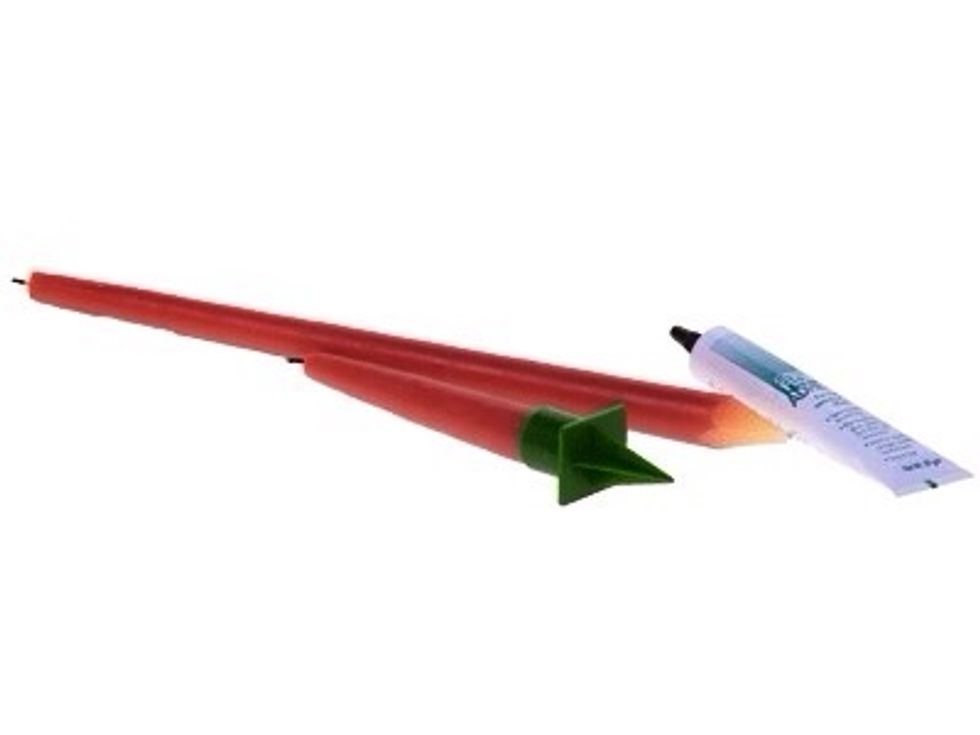 Vary the height of your candles by using anchors and inserting others directly into the foam. Whittle the ends and add the floral adhesive for candles directly into the foam. This will secure them.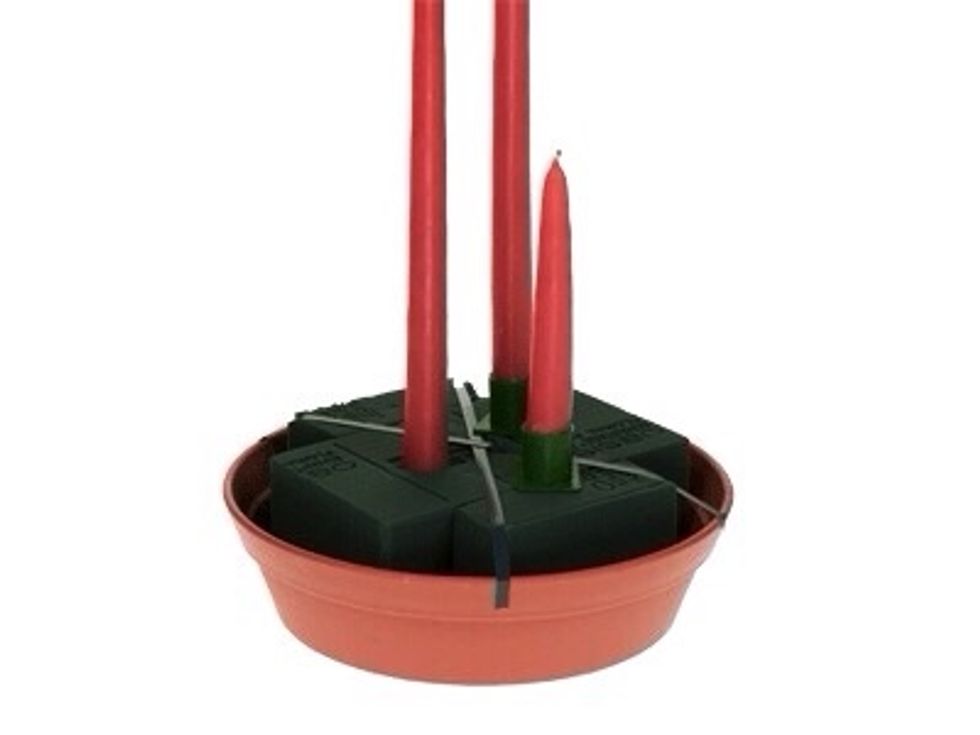 Soak the foam in water with flower food and secure into the container with waterproof tape. Place your candles near the center with three fingers width of space between each to ensure even burning.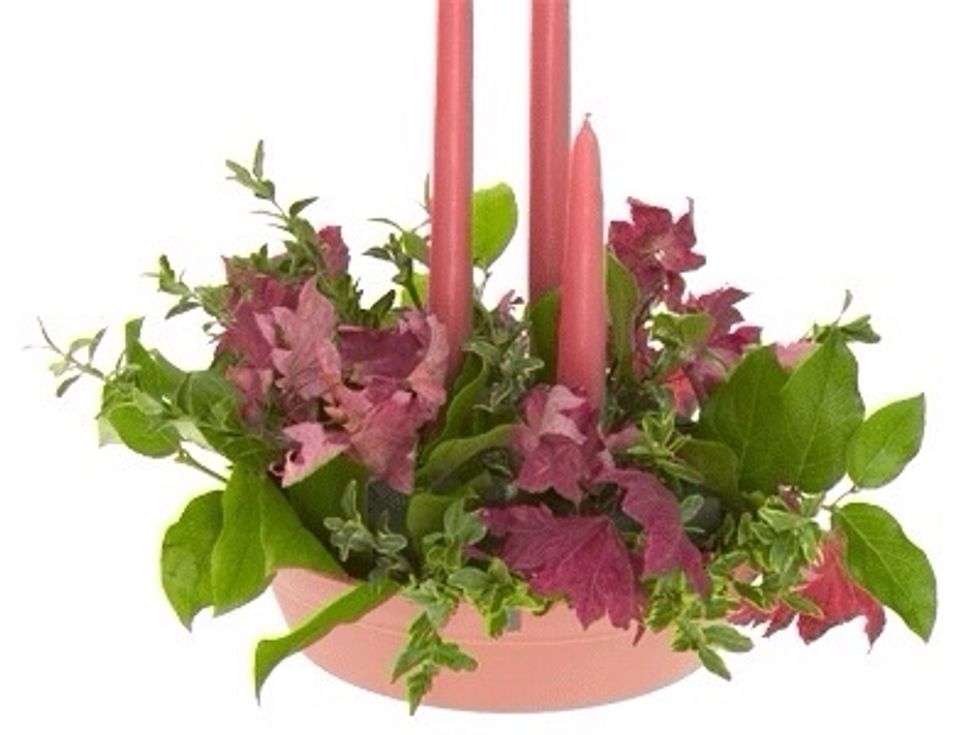 Place your foliages in a radial pattern around the container. Using three different types gives the design interest. Here we used salal, Oregonia, and autumn leaves.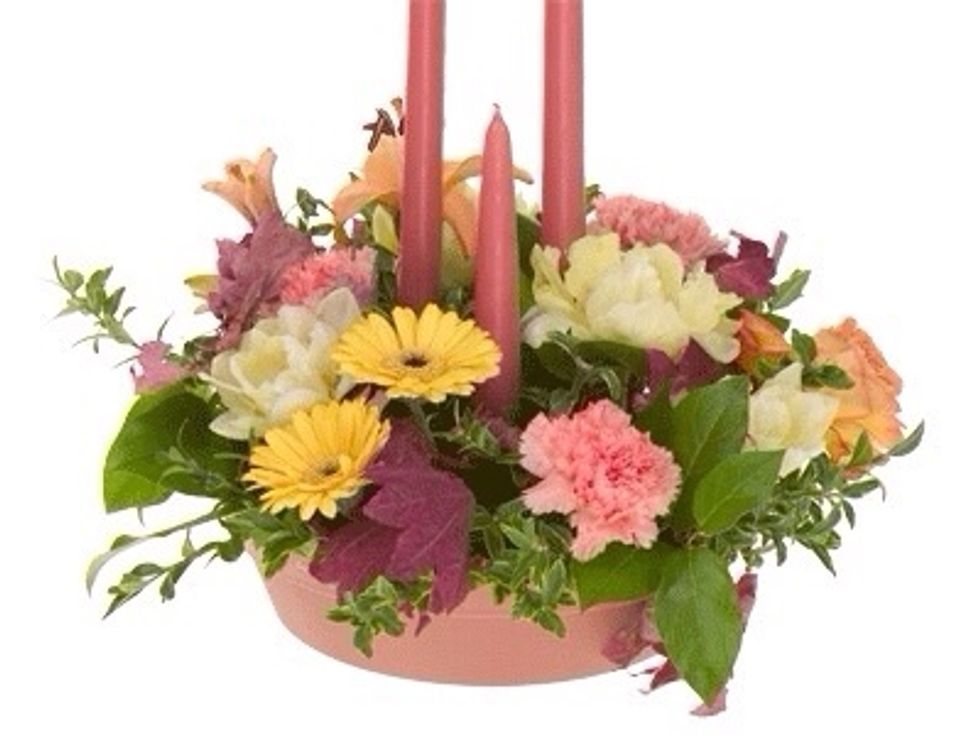 The flowers also radiate from a central binding point. Be sure all stems are in the foam at least 2 inches so they are able to drink. Use your favorite autumn blooms for added color and texture.
For a finishing touch, wind curly willow branches throughout for added interest and dynamic line. Now you are all set for a seasonal gathering with friends and family.
1.0 Container
2.0 Pointed candle anchors
2/3 A brick of floral foam
Waterproof tape
Oasis floral adhesive
1.0 Lily
1.0 Rose
2.0 Mini Gerberas
3.0 Standard Carnations
5.0 Tulips
5.0 Salal
3.0 Oregonia
5.0 Fall leaves
3.0 Taper Candles
Flower School
A creative and education resource for the floral industry. Inspiration-Instruction-Supplies-Video Library-DIY How-to's.