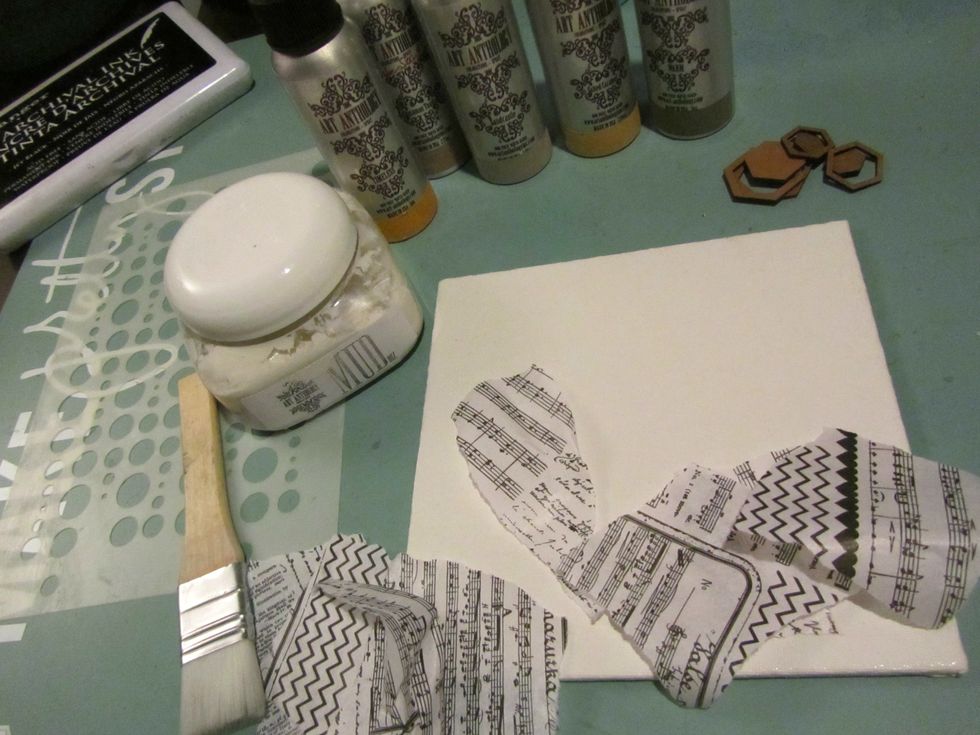 On a 6x6 canvas use Art Anthology Mud to adhere a layer of patterned tissue is ripped pieces.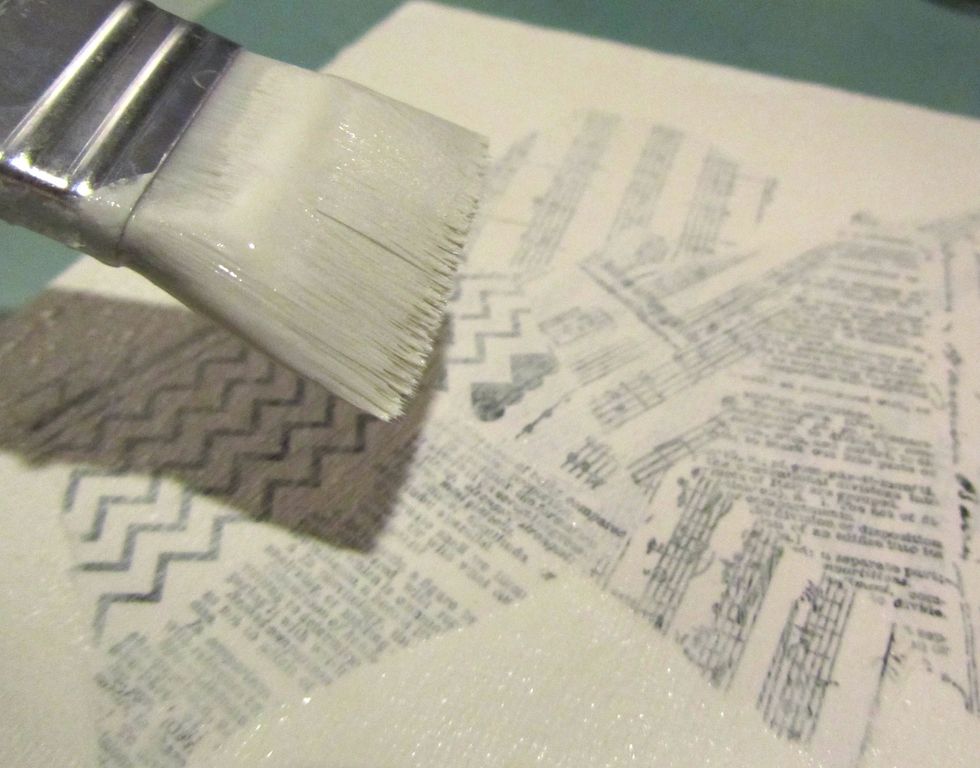 Cover entire canvas with a coat of Art Anthology Mud.
Allow to dry completely.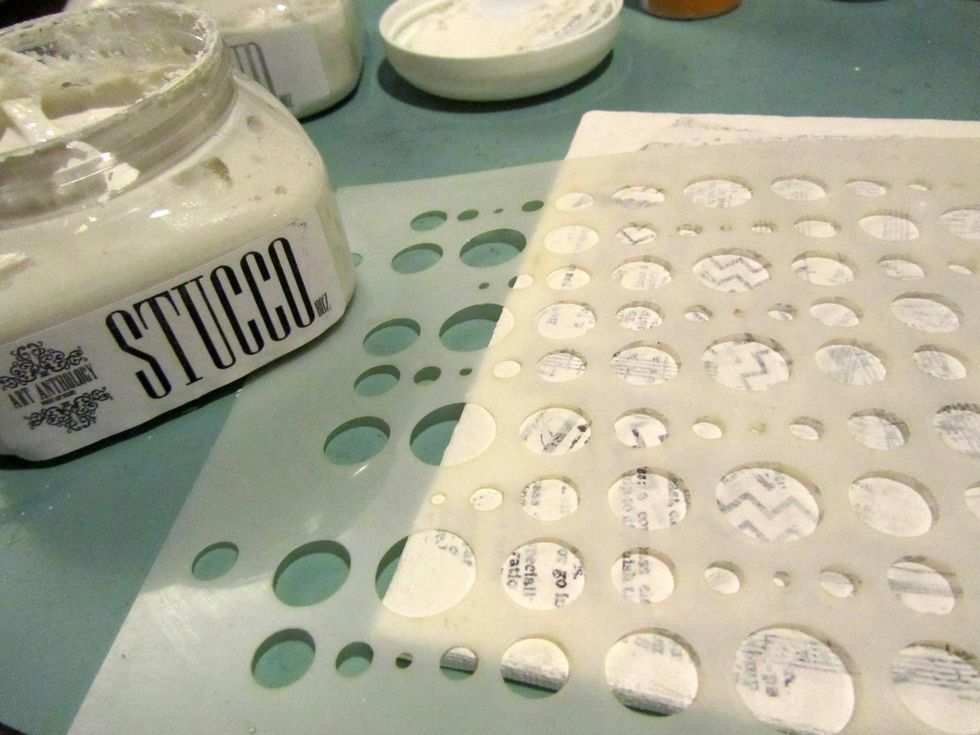 With Art Anthology Stucco and Bubbles stencil create texture by randomly apply on canvas.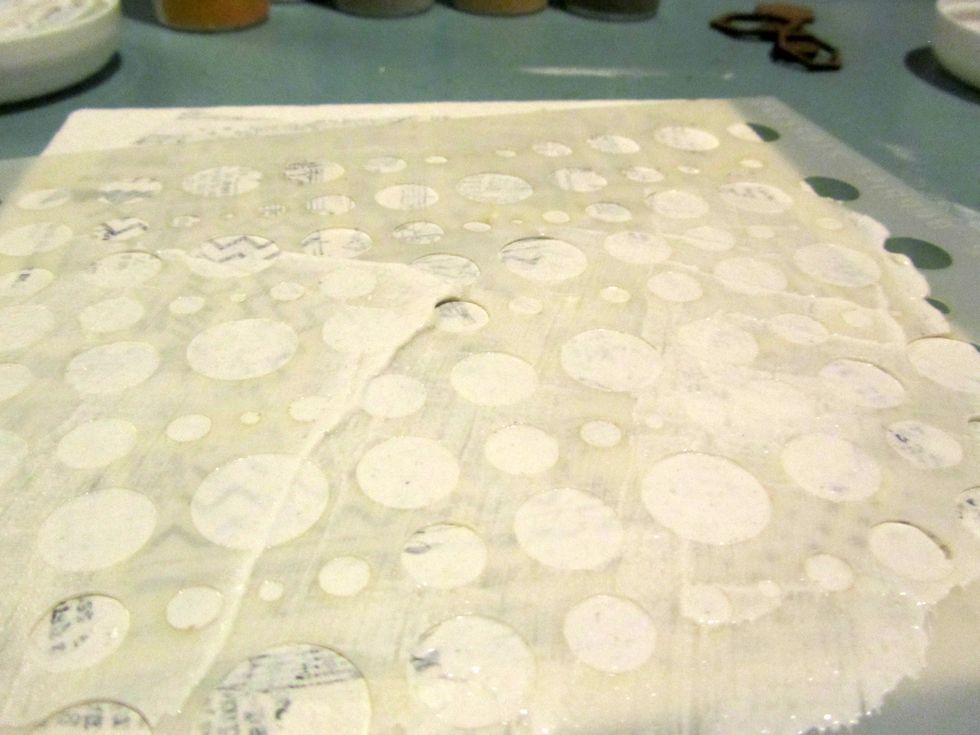 Apply thick for good texture.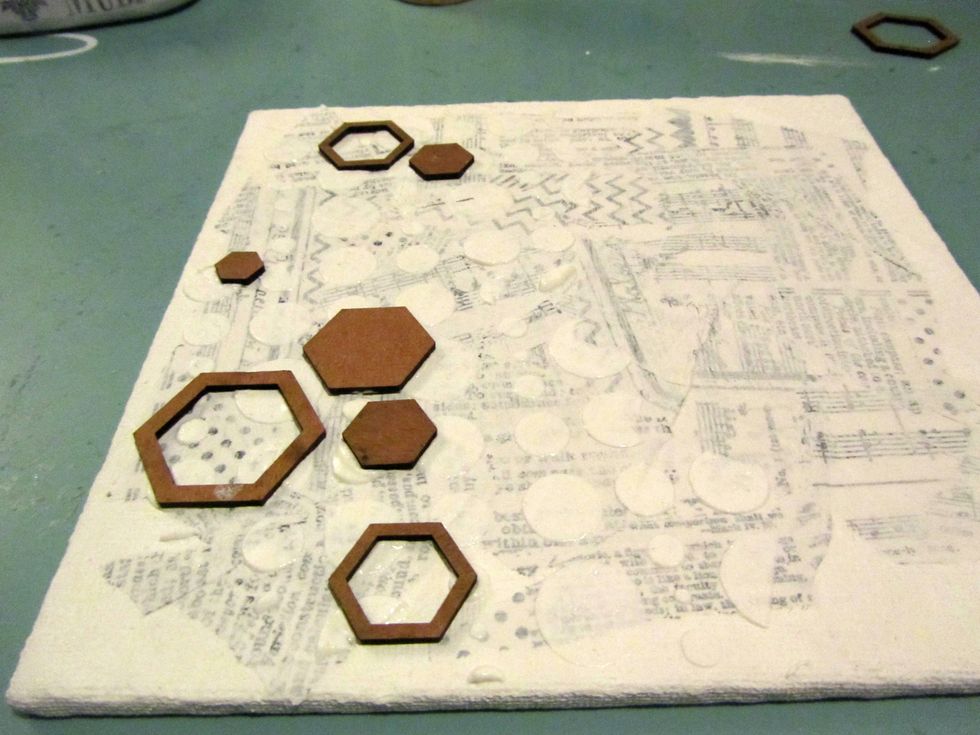 Place Um Wow Studio layered hexagon and hexagon confetti chipboard pieces randomly on the canvas in the still wet Art Anthology Stucco.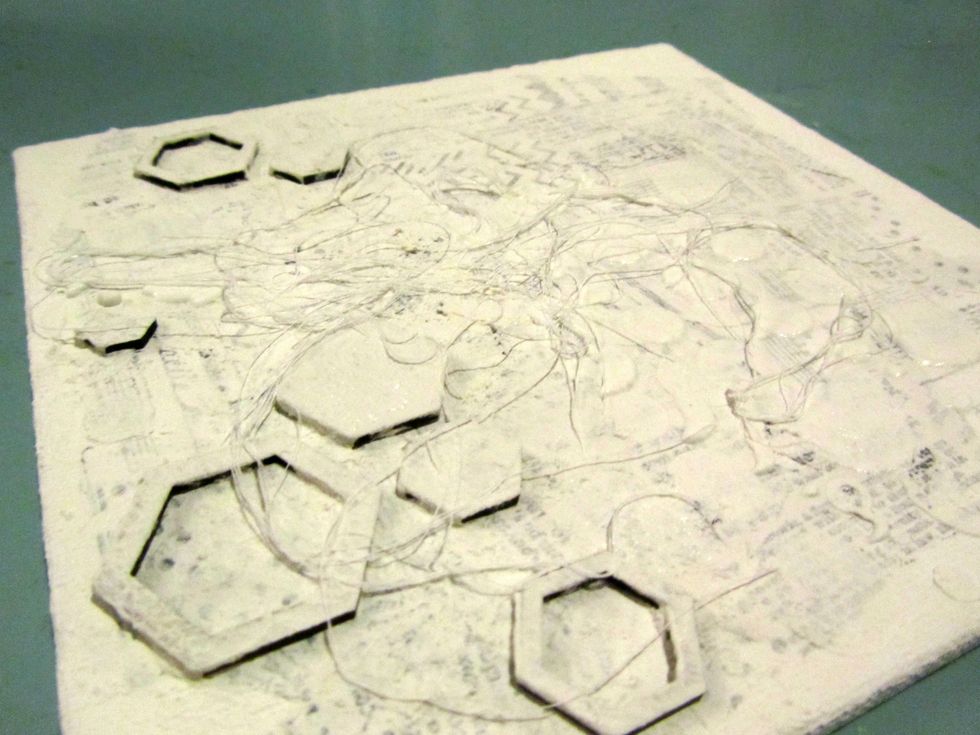 Cover with a layer of Art Anthology Stucco, add thread randomly on canvas in wet Stucco.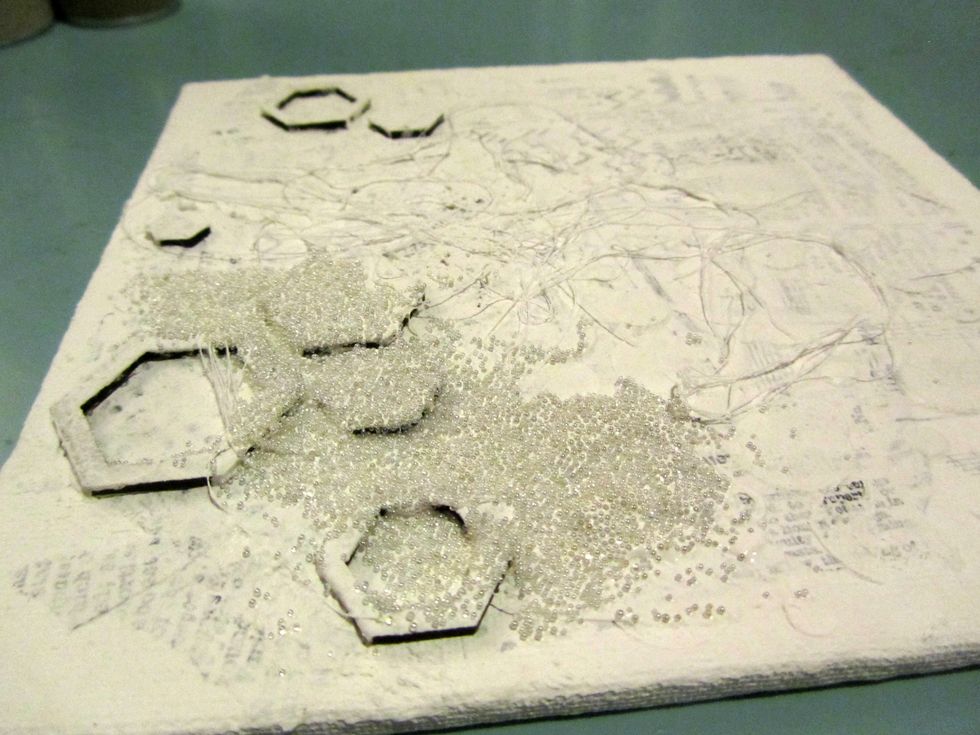 Pour clear micro beads on the still wet Art Antholgoy Stucco.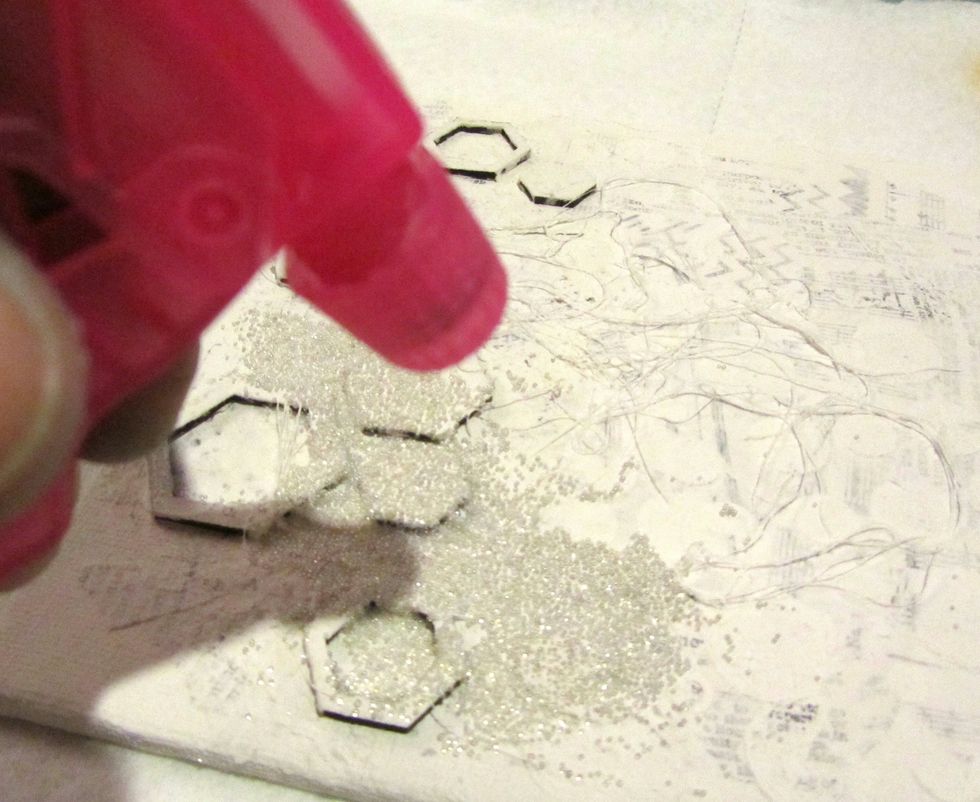 Spray some water over the entire canvas.
Spray with Art Anthology Colorations Warm, Timeless, Sand Castle and Salted Carmel. Move around entire canvas.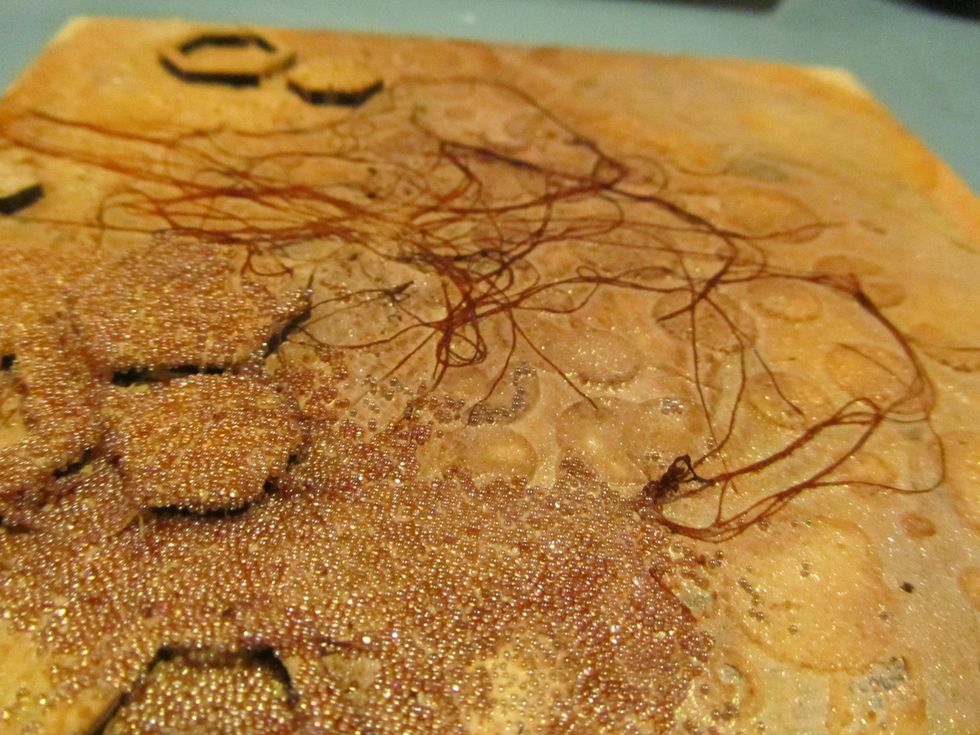 Dry completely. Splatter Art Anthology Colorations Cinnamon Toast. Cover with Art Anthology Coloration Gilded Gold.
Art Anthology Mud
Art Anthology Stucco
Art Anthology Colorations Warm
Art Anthology Colorations Timeless
Art Anthology Colorations Cinnamon Toast
Art Anthology Colorations Sand Castle
Art Anthology Colorations Salted Carmel
Art Anthology Colorations Gilded Gold
Art Anthology Stencil Bubbles
Prima flowers
Prima Micro Beads
Um Wow Studio Chip
Hazel & Ruby Tissue
Art Anthology
Art Anthology is a manufacturer of dimensional mediums.\n\nCome chat with us in our Facebook Group: Art Anthology Adventures in Art