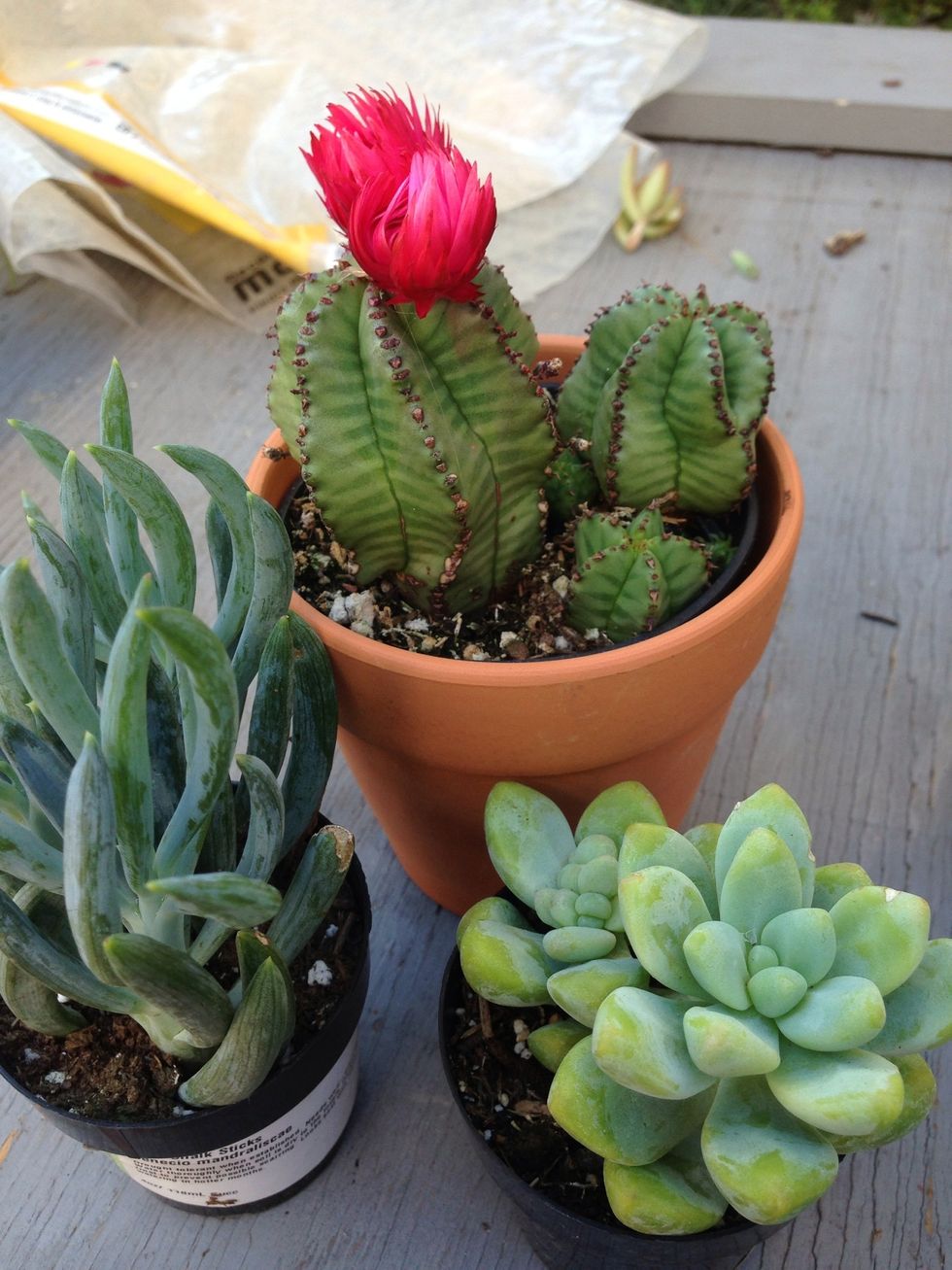 Pick a selection of cacti or succulent plants you'd like to include in your terranium. Choose a variety of plants to get the most unique arrangement.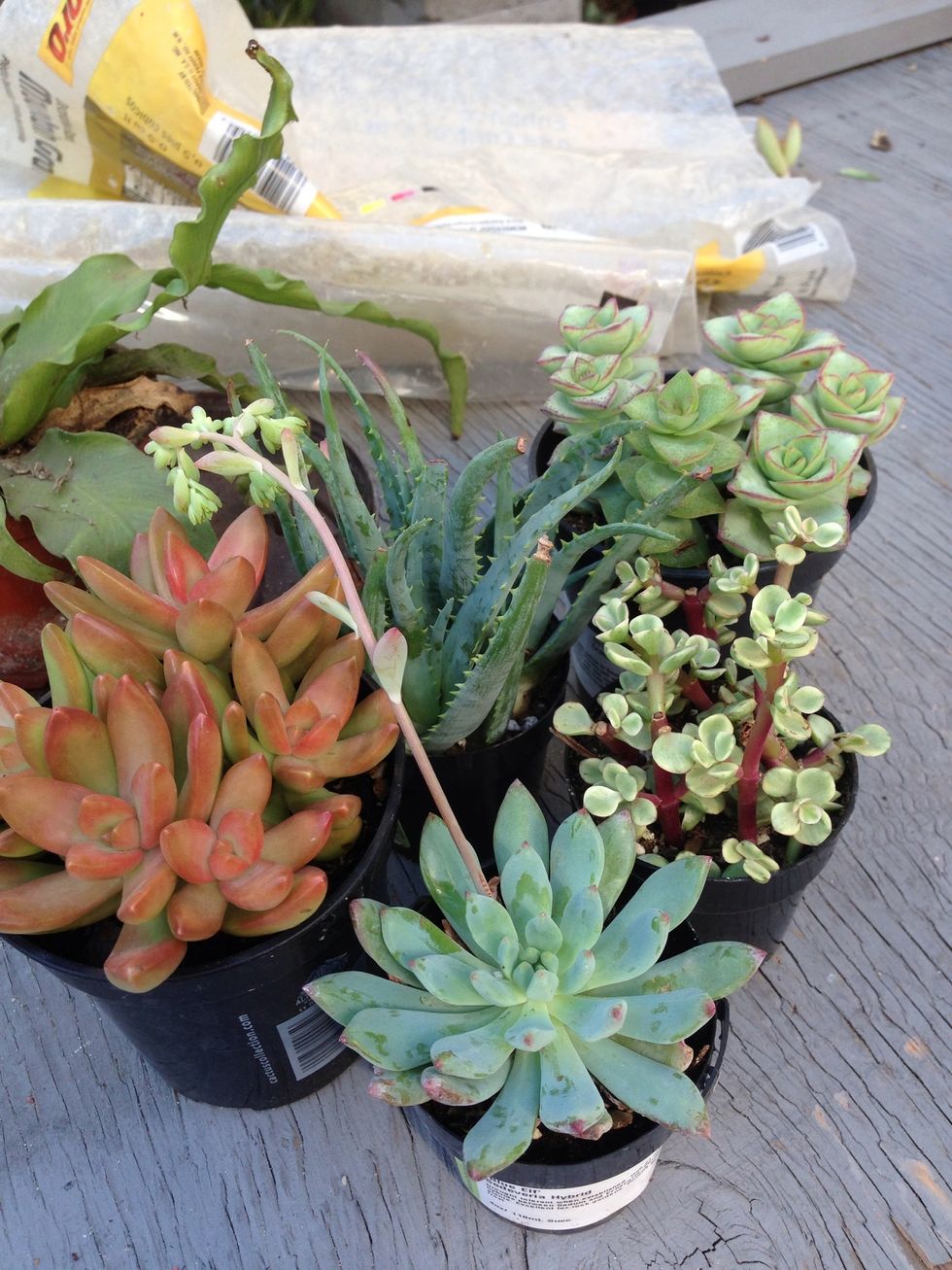 Some succulents can be split up to create multiple terraniums as well. Mixing and matching is encouraged.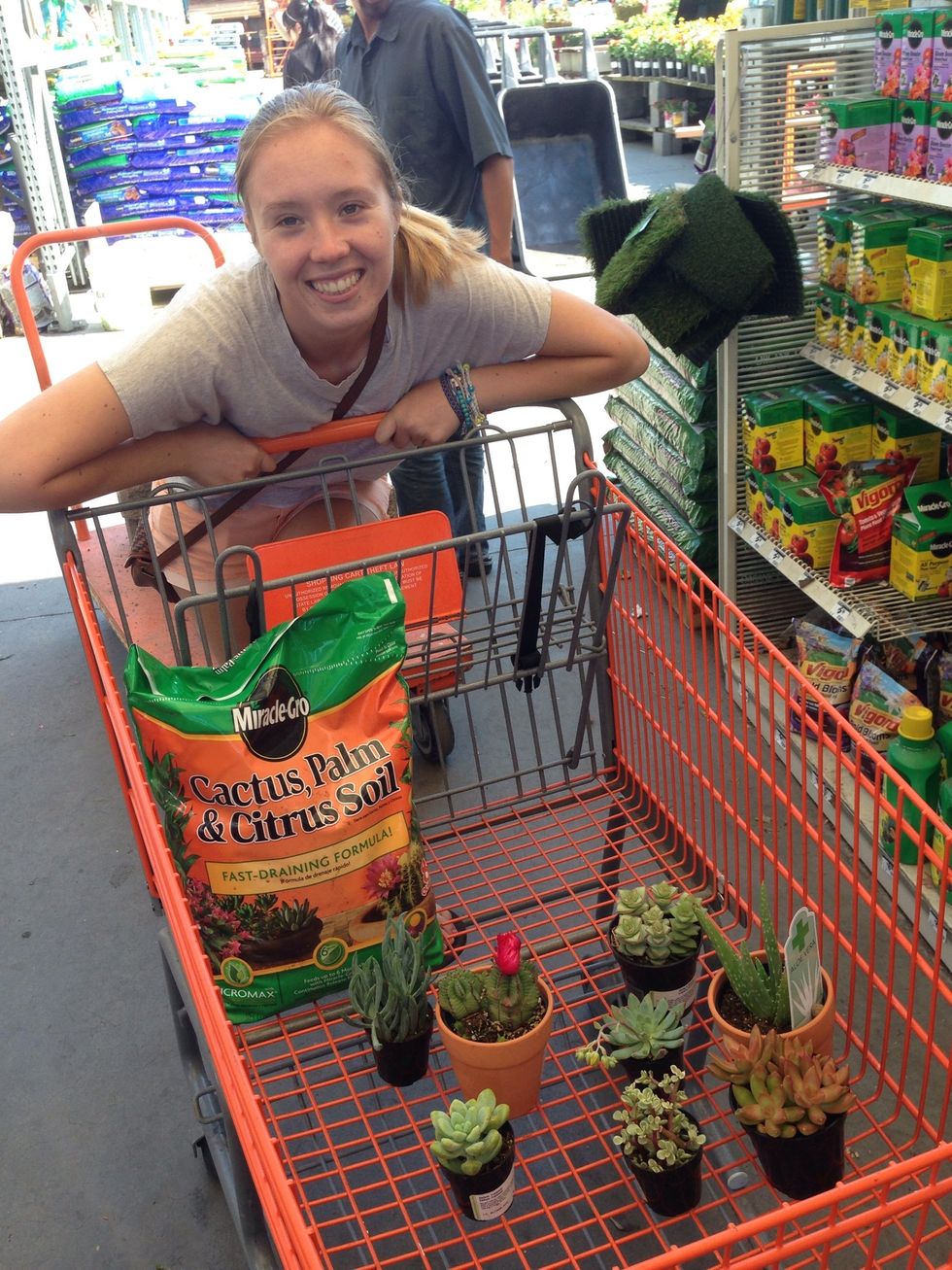 Don't forget to pick up the appropriate soil and supplies!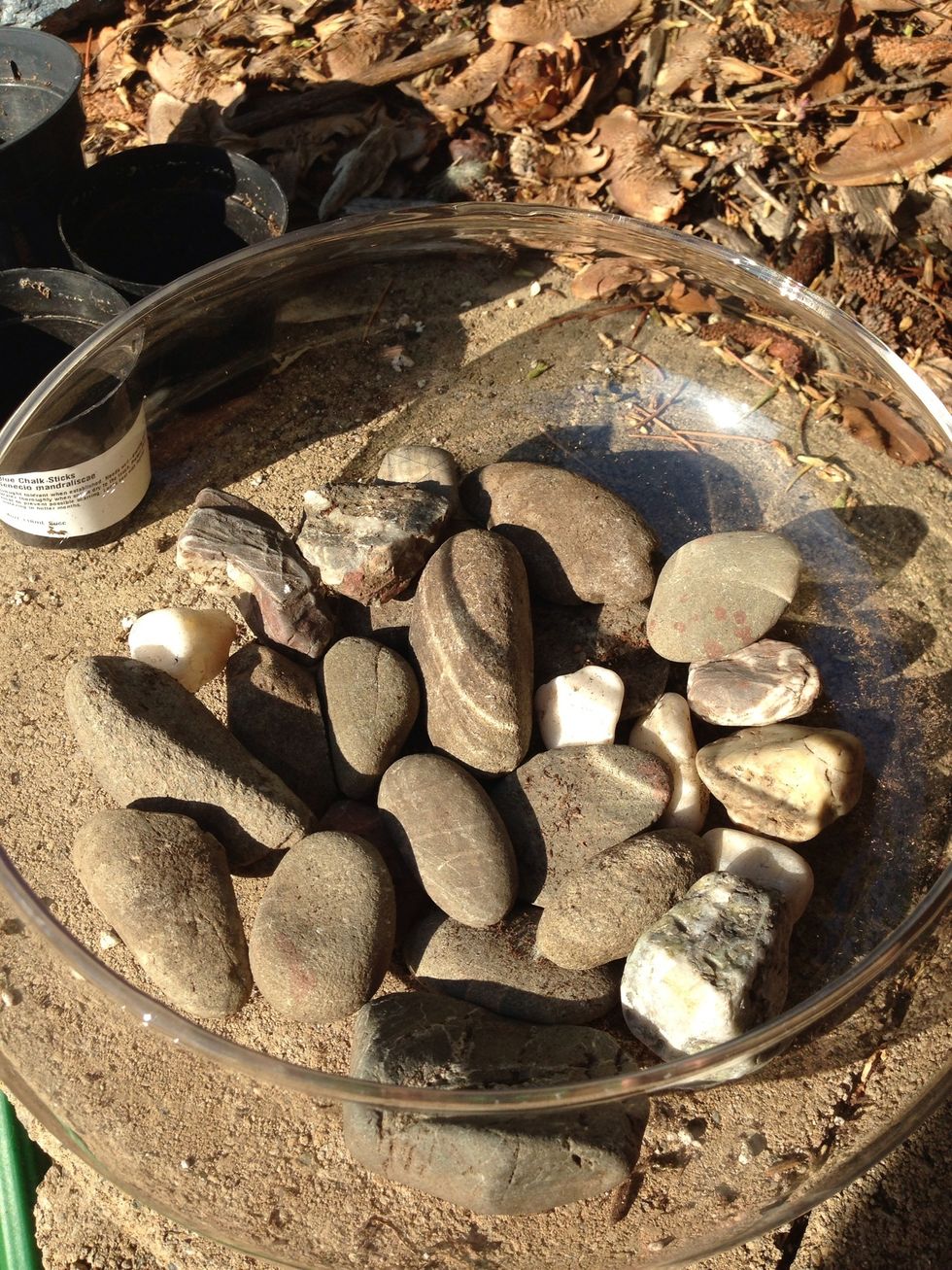 Place river rocks in a glass bowl. Make sure that the bottom of the container is covered. These work in providing an adequate draining system for the succulents.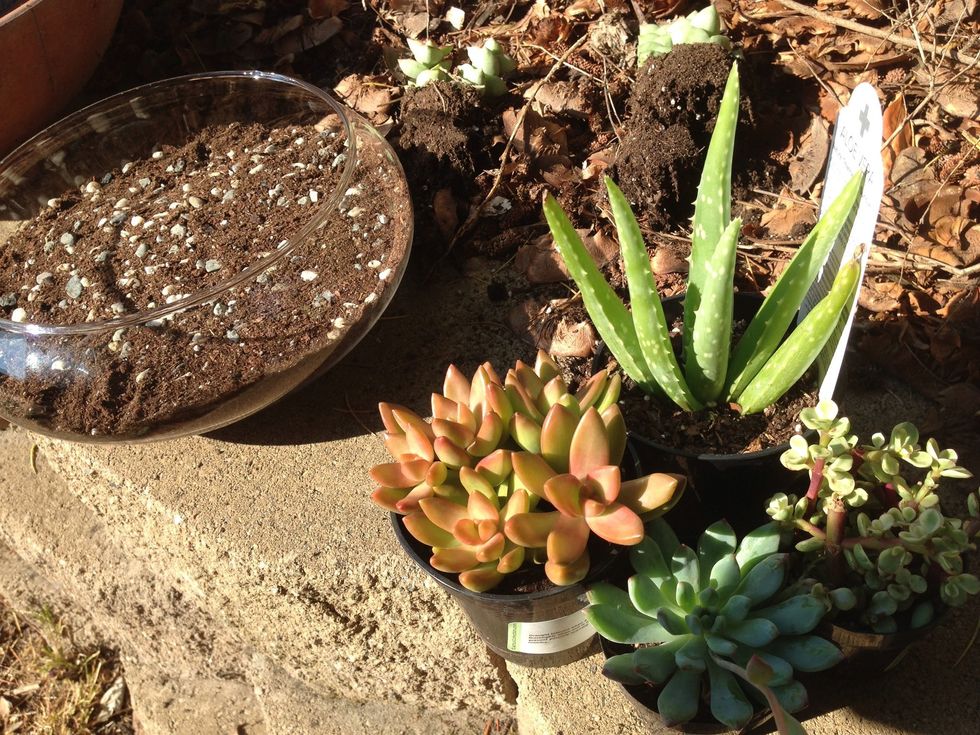 Mix 2 parts potting soil to 1 part gravel and put the mixture in the glass bowl, covering the river rocks.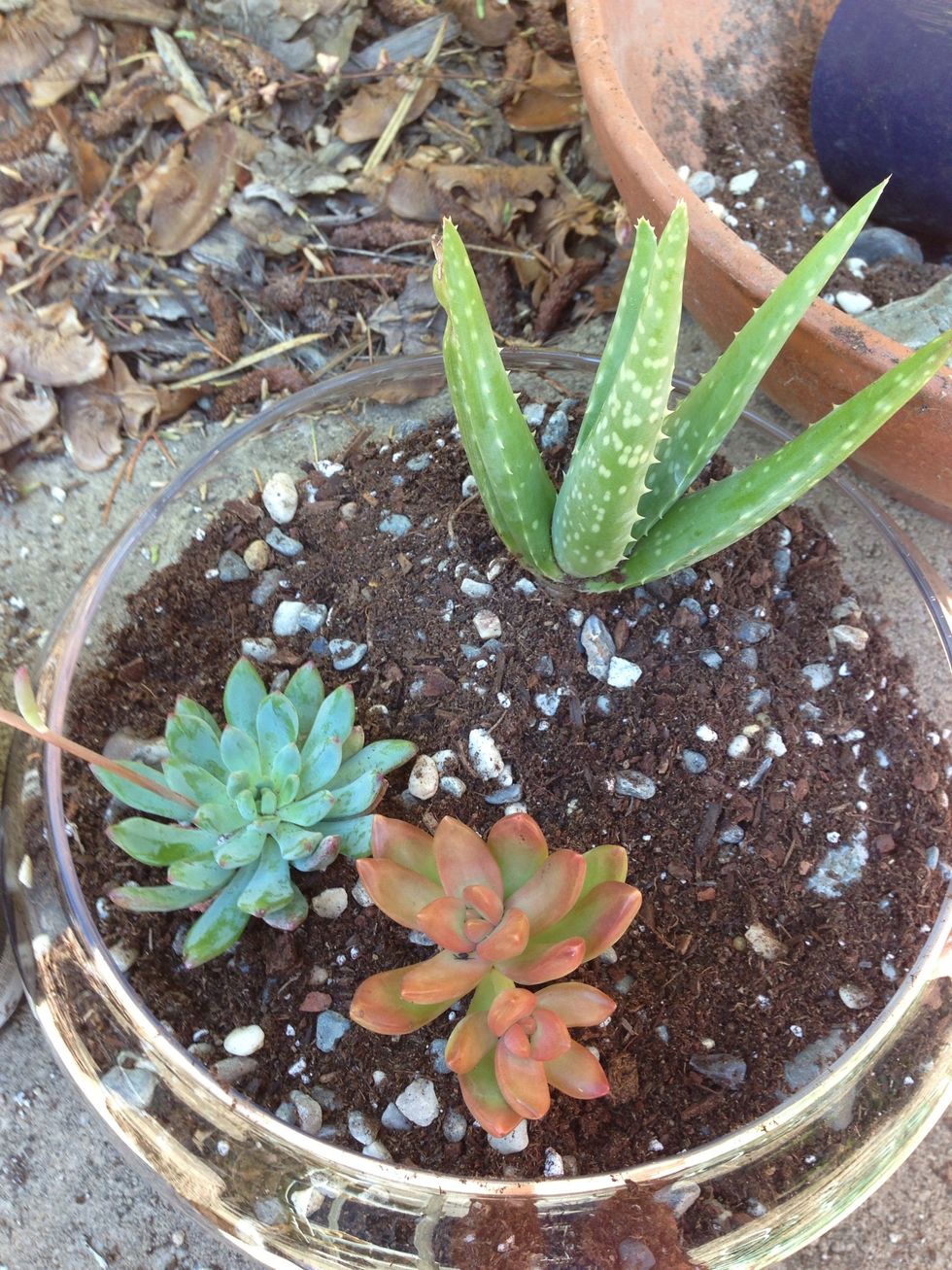 Place the plants in the glass bowl and arrange them leaving space in between the plants for growth. Make sure that the plants are firmly placed within the bowl.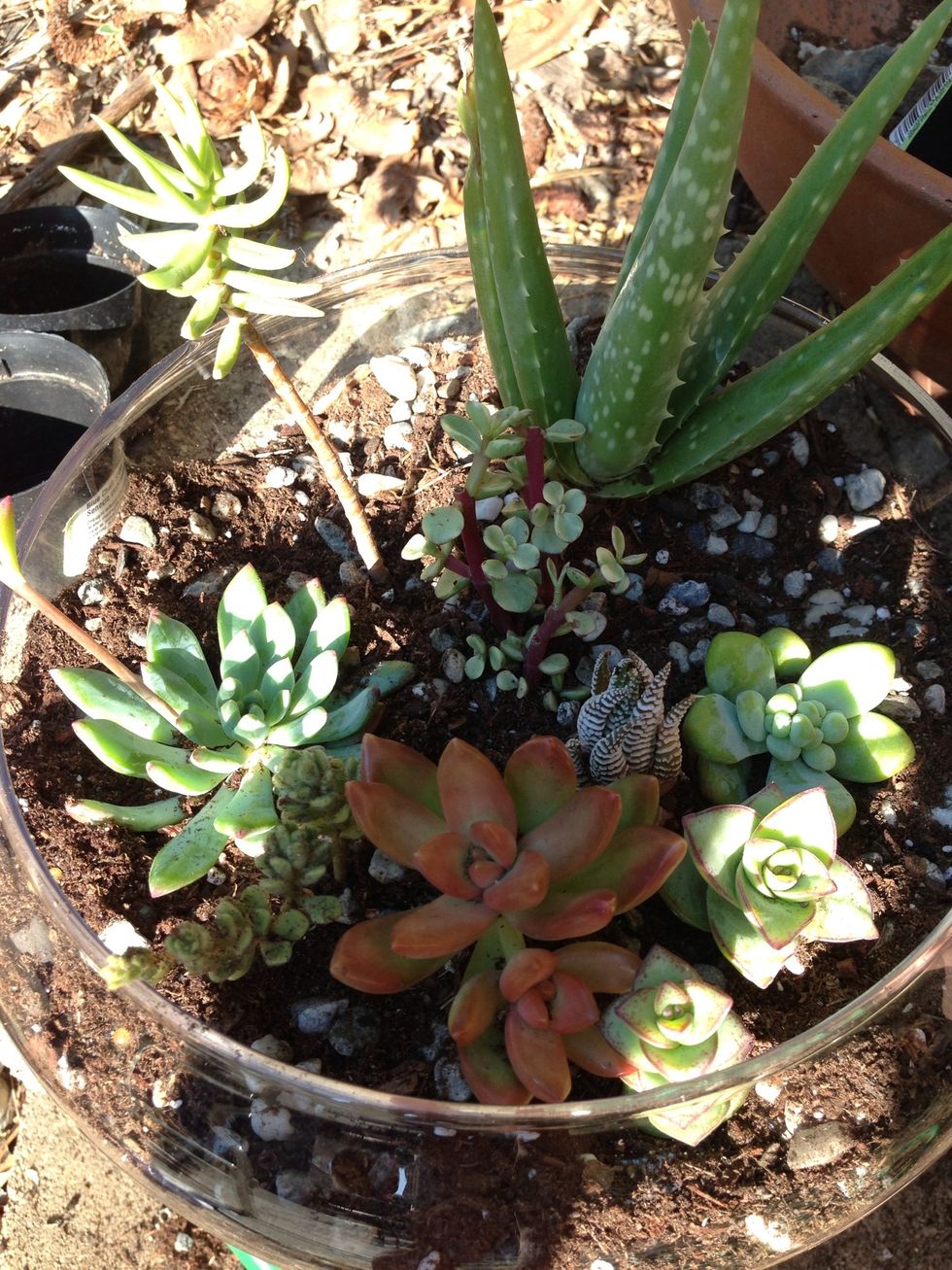 Place all plants in the soil and cover them with yet another layer of the potting mixture.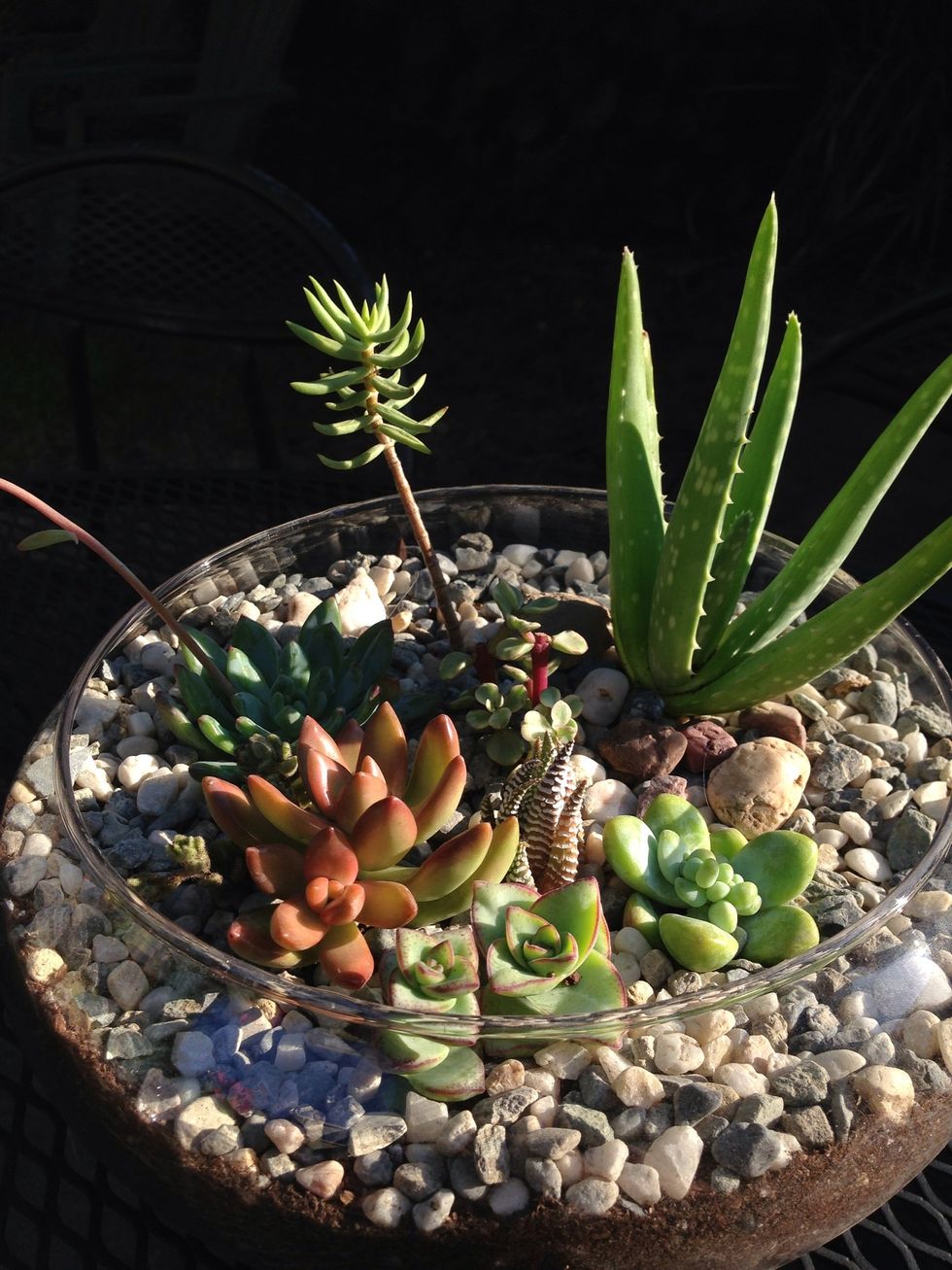 Cover the mixture again with a layer of gravel, being sure not to crush the plants.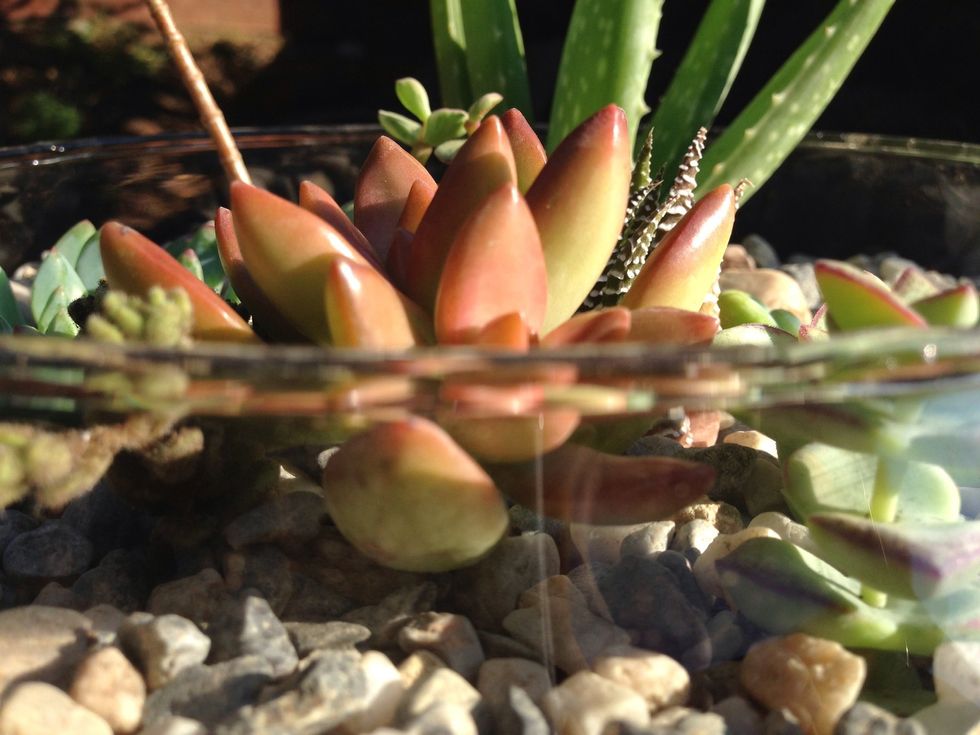 Admire!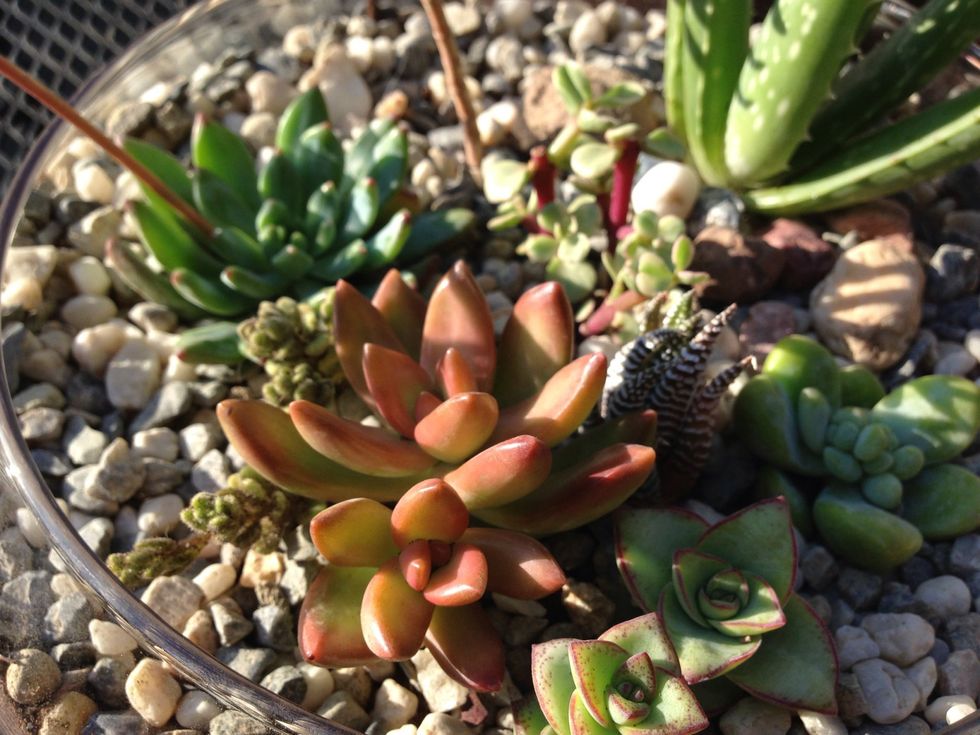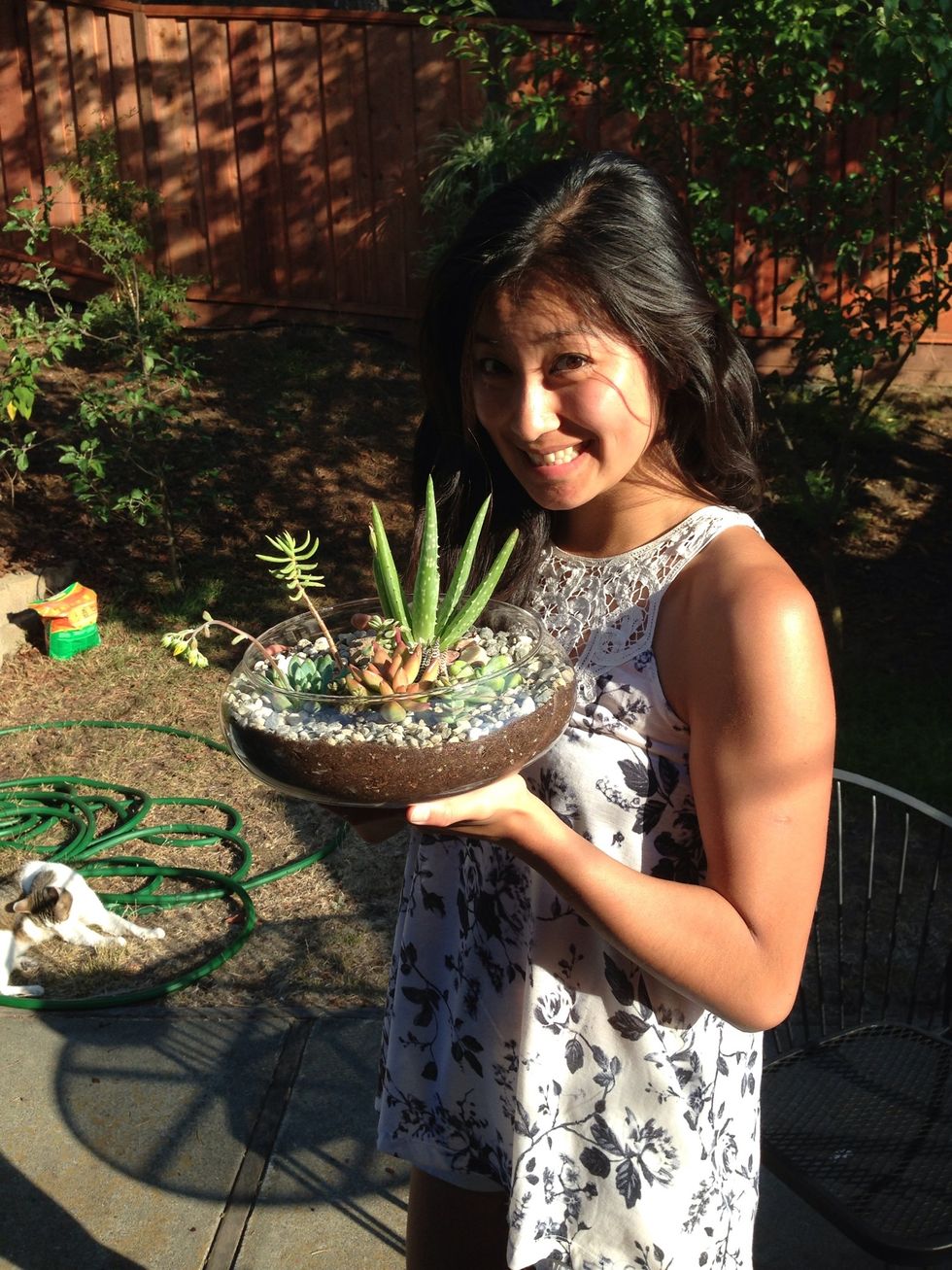 Enjoy!
1.0 Glass bowl
Variety of succulents
Gravel
River Rocks
Cactus potting soil