How to create a tag&pockets album halloween in wonderland
Create a Tag&Pockets Album Halloween in Wonderland
63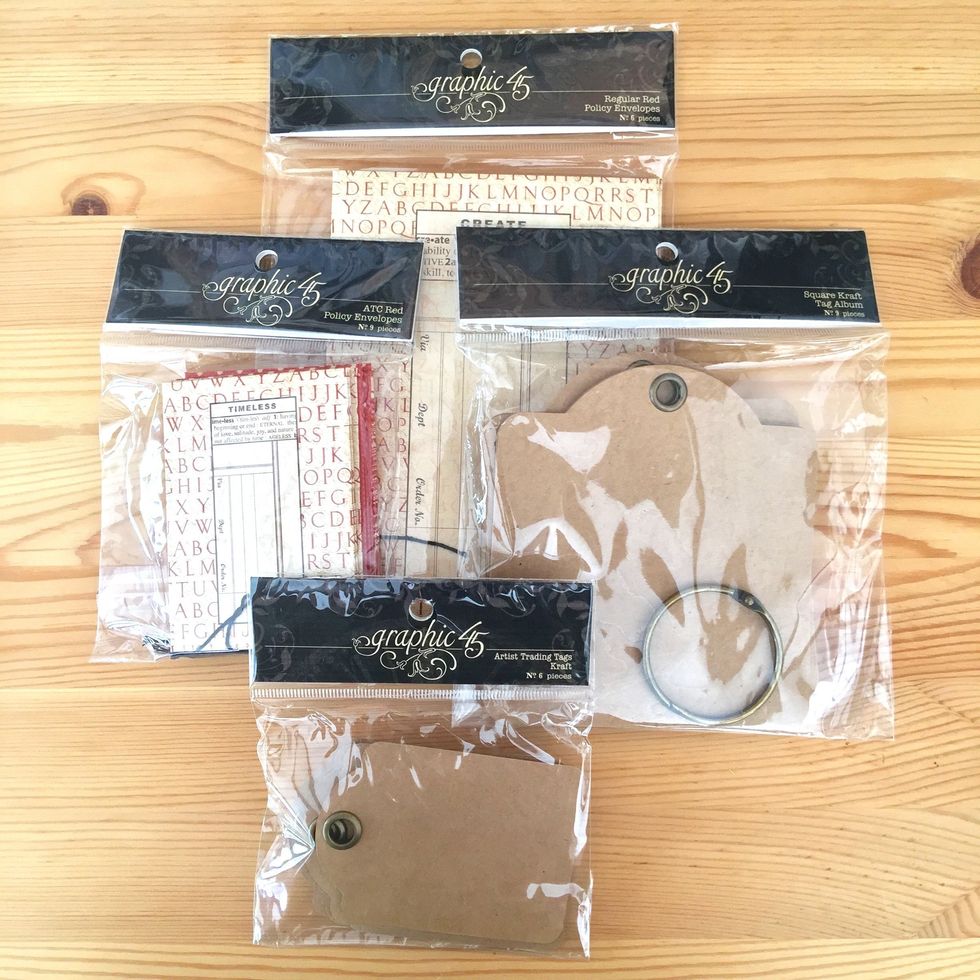 These are the Graphic 45 tags and policy envelopes that I used to make the album pages. So fun!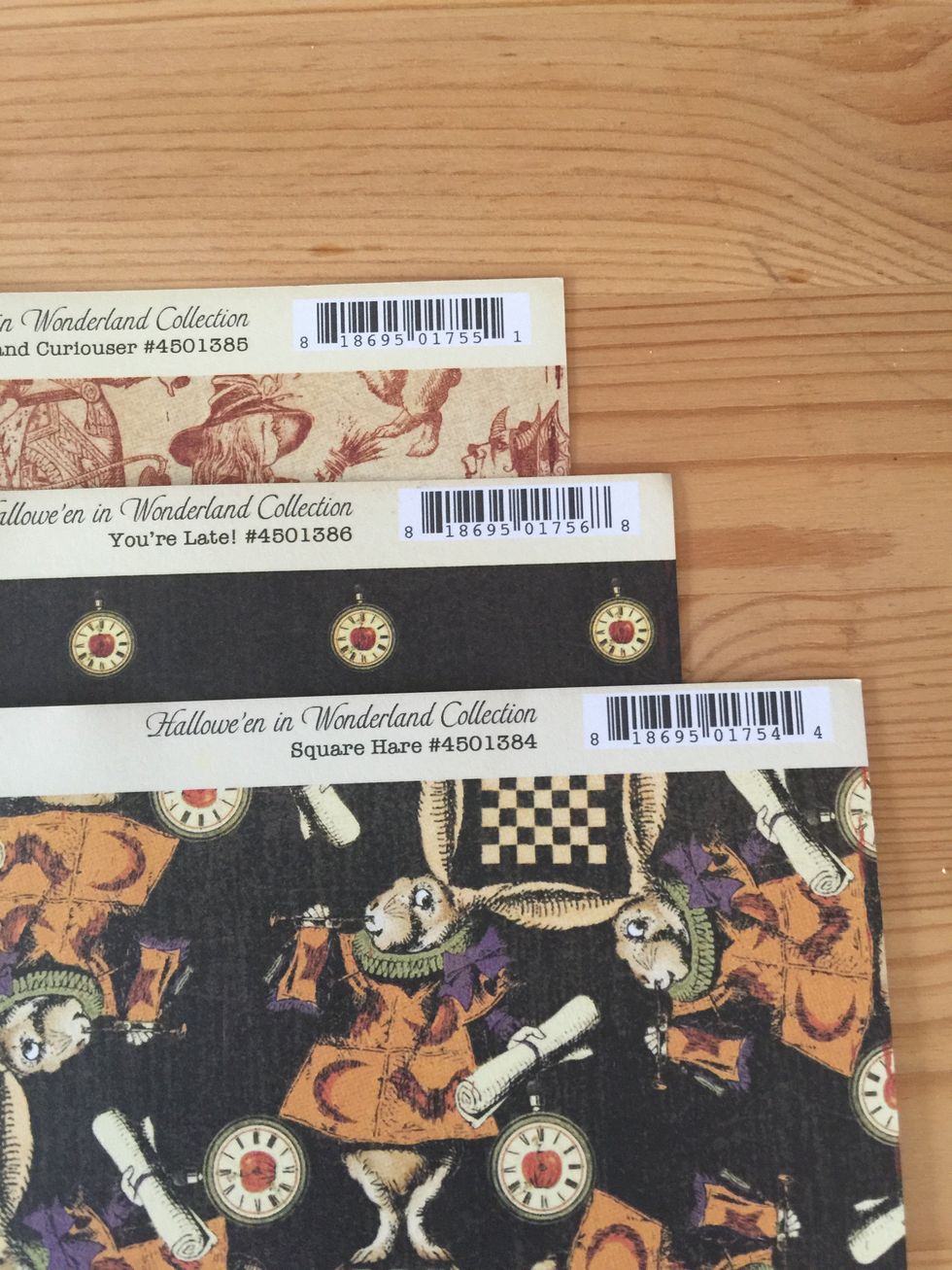 Choose some beautiful papers for the covers and the spine of the album.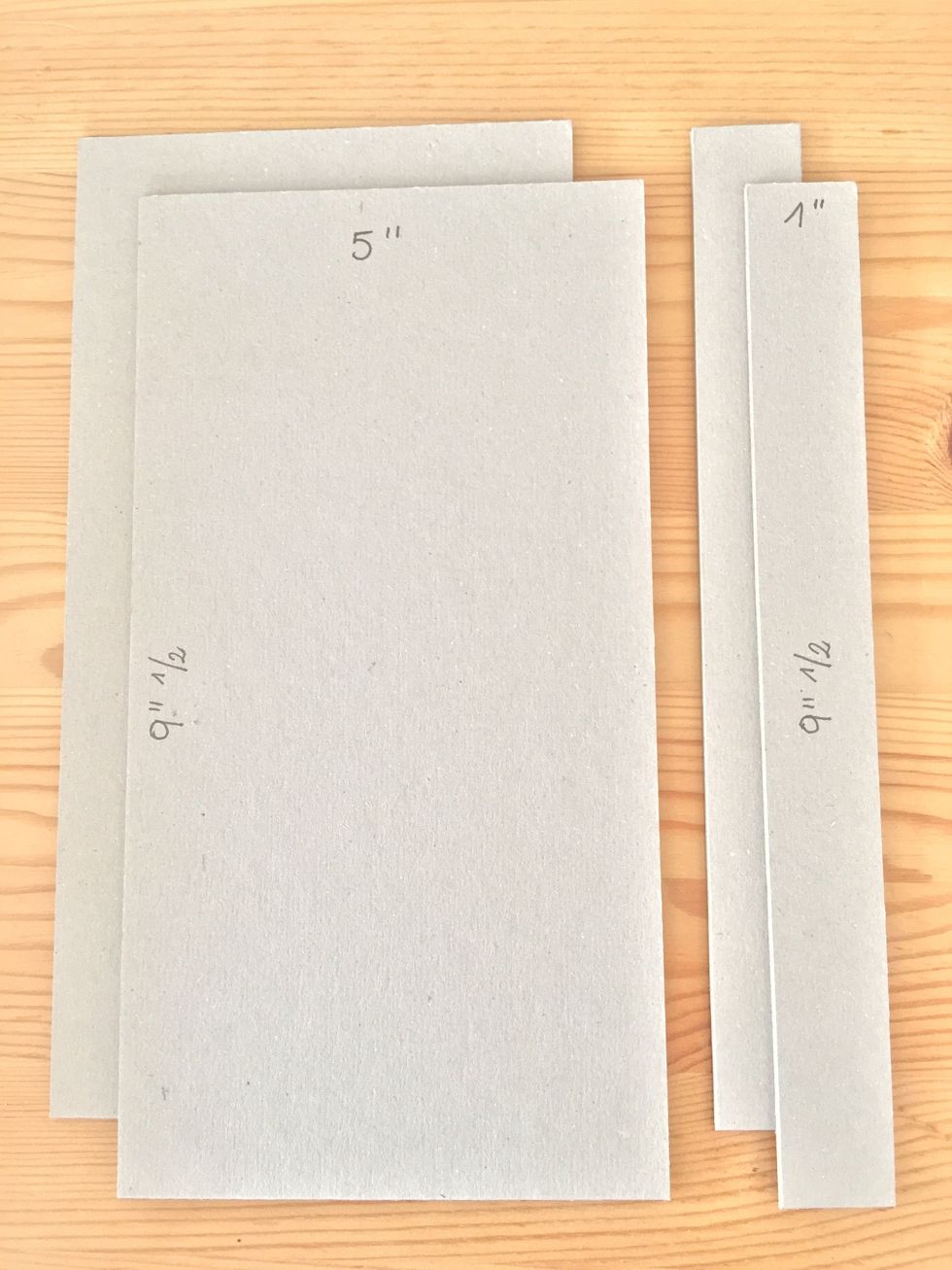 Make these pieces of cardboard. Two pieces of 9" 1/2" x 5" and two pieces of 9" 1/2" x 1"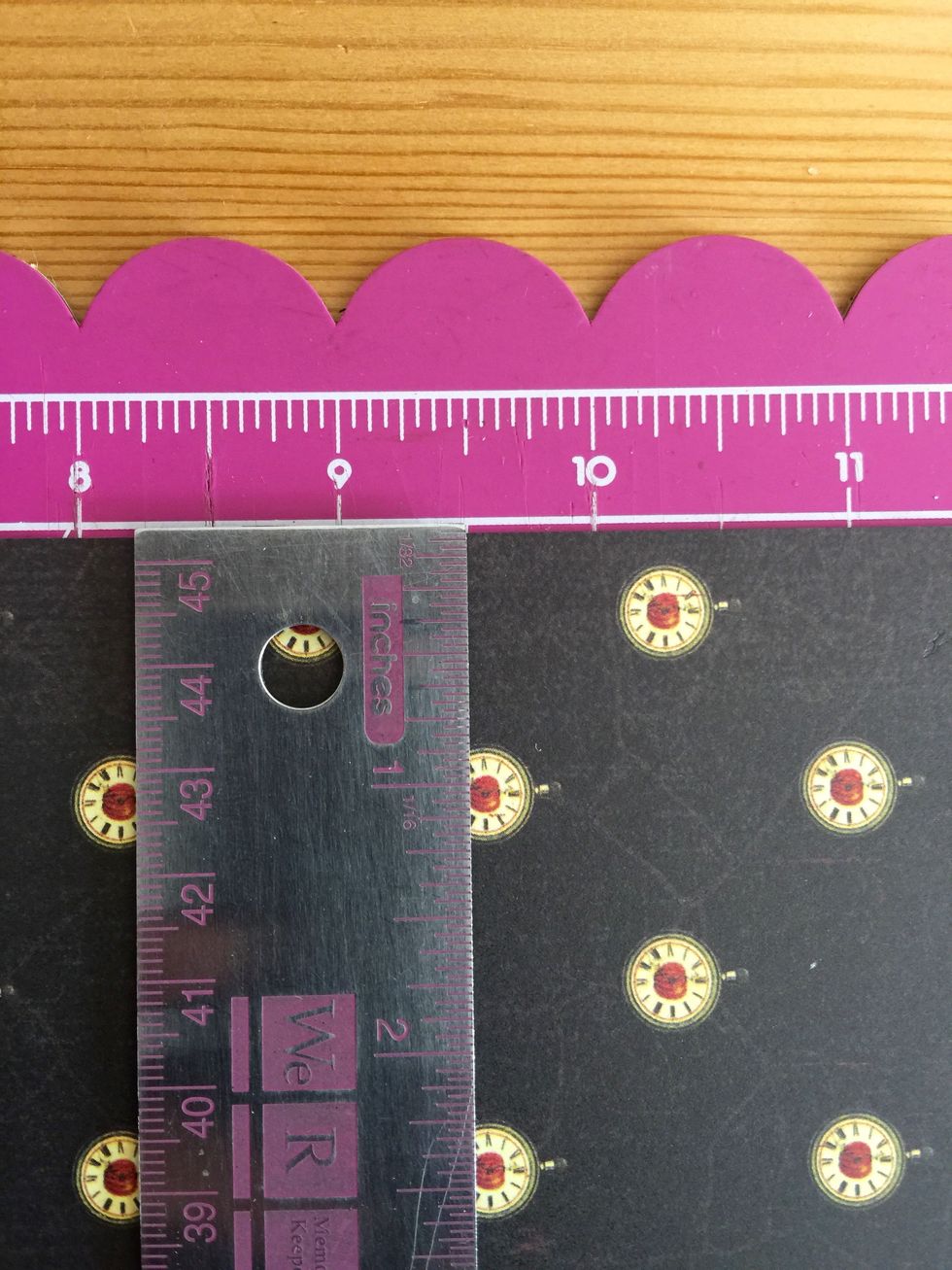 Cut a piece of paper of 9" 1/2" x 12"
Score at 1/2" all the piece to make an accordion. This will be the spine.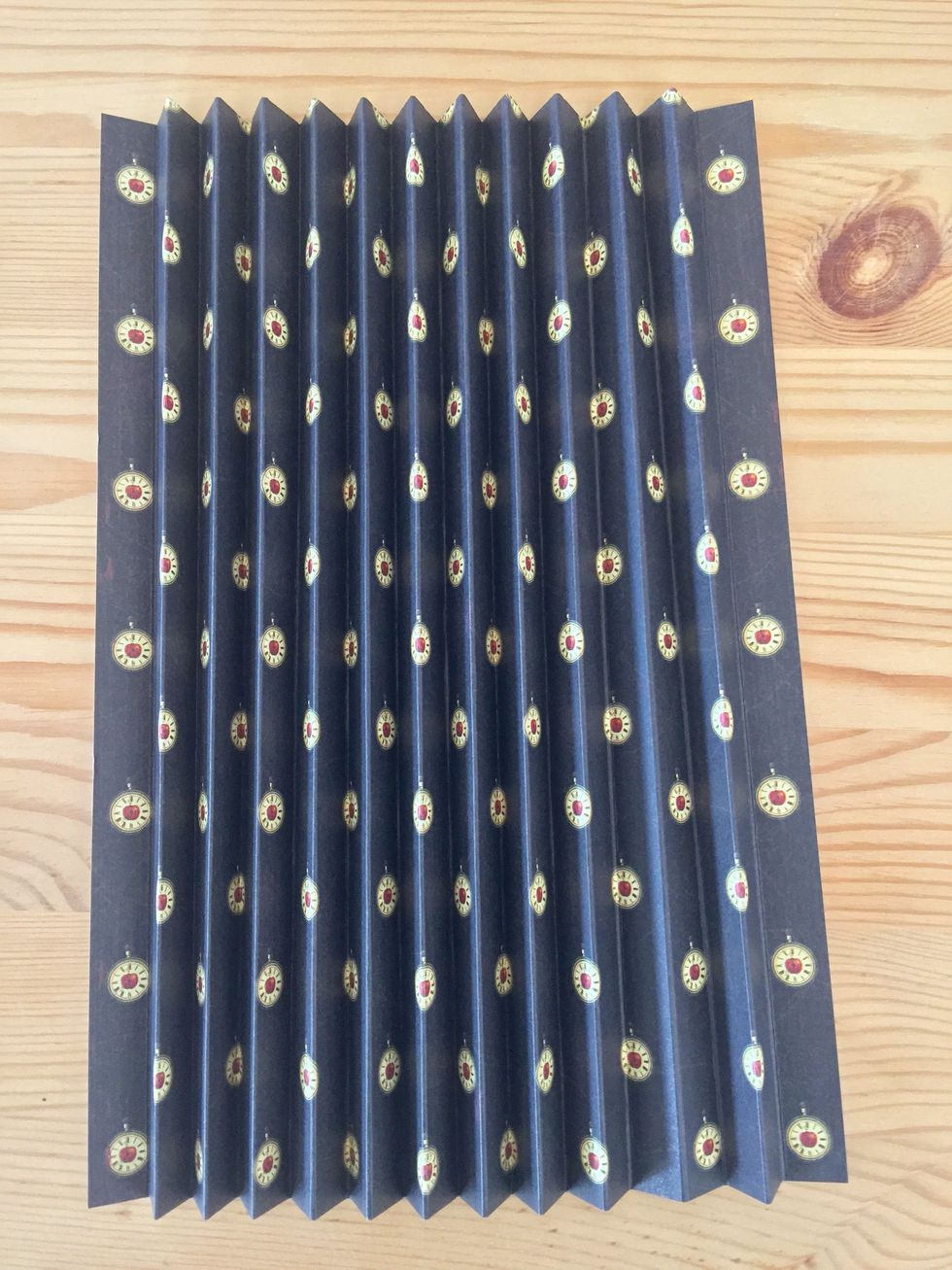 Fold as shown.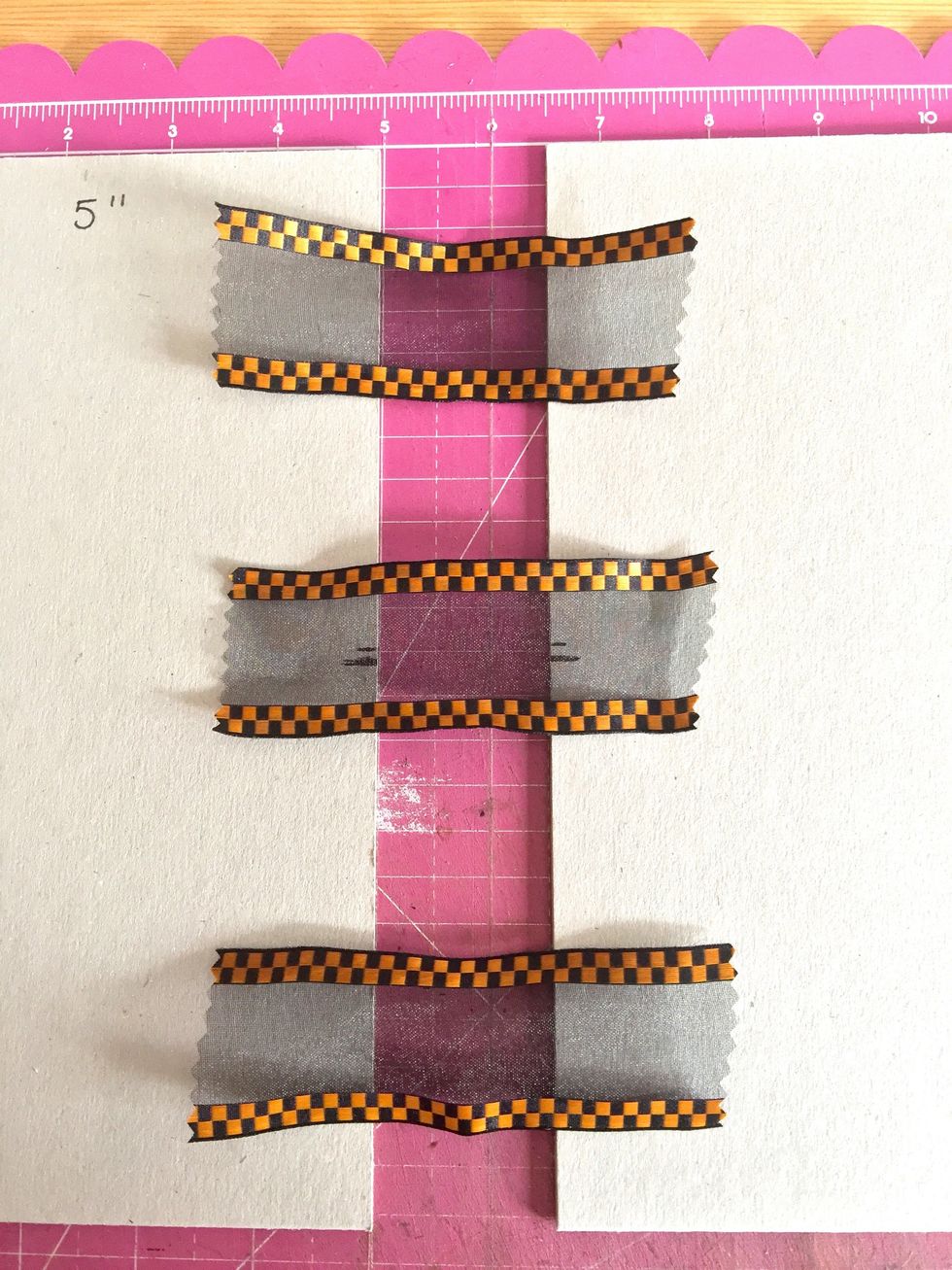 Cut three pieces of ribbon and glue them with binding or strong glue. Let a 1" 1/2" space between the cardboard covers.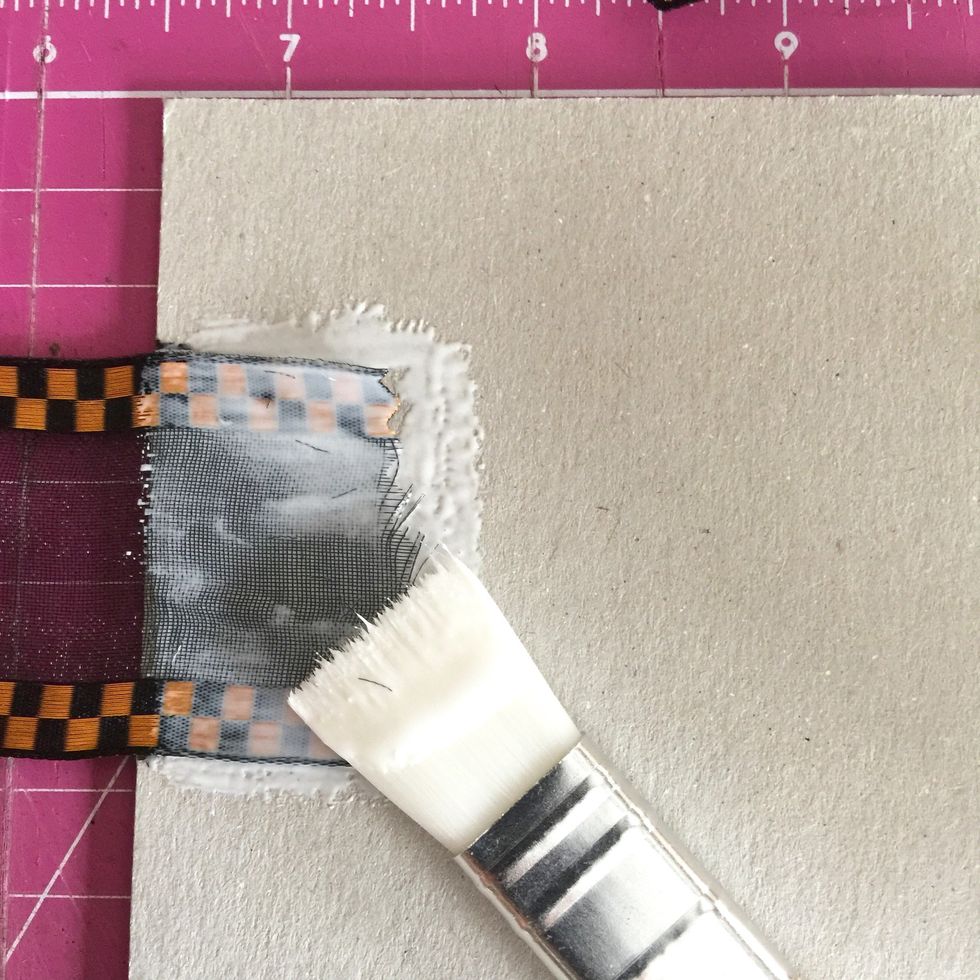 Glue and let it dry.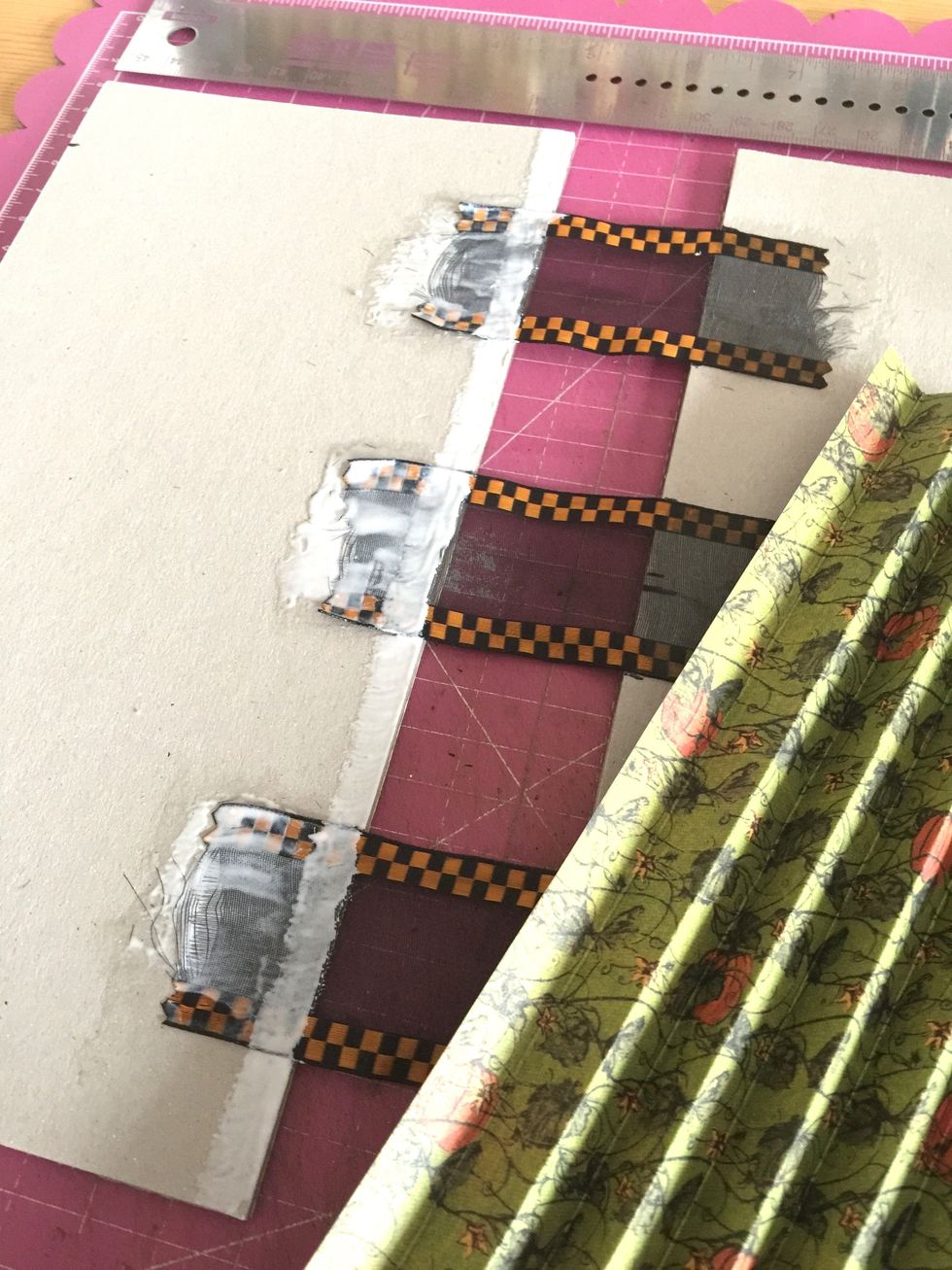 Put some glue on the border of the left cover.
Glue the accordion paper as shown.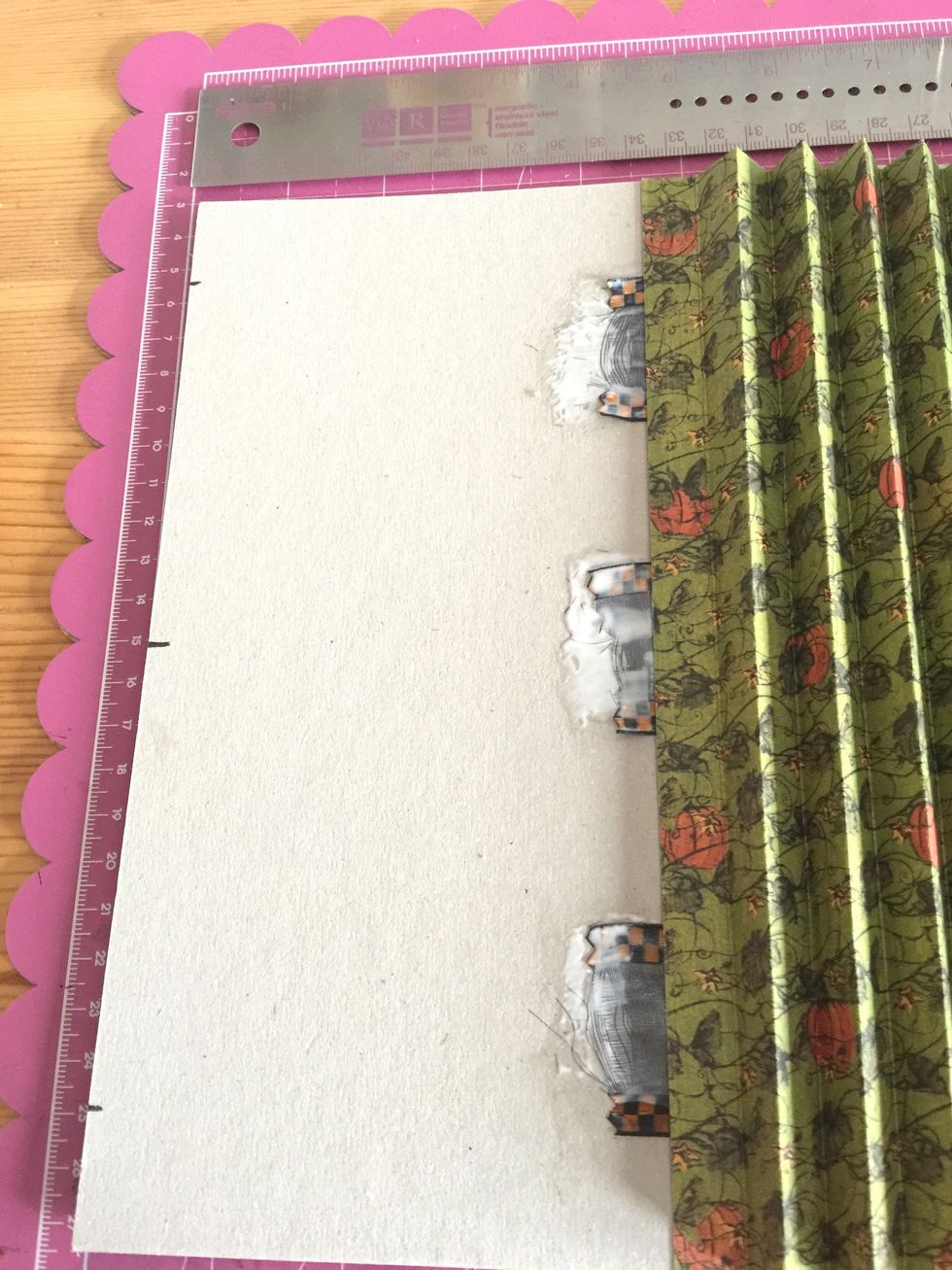 Repeat on the other side.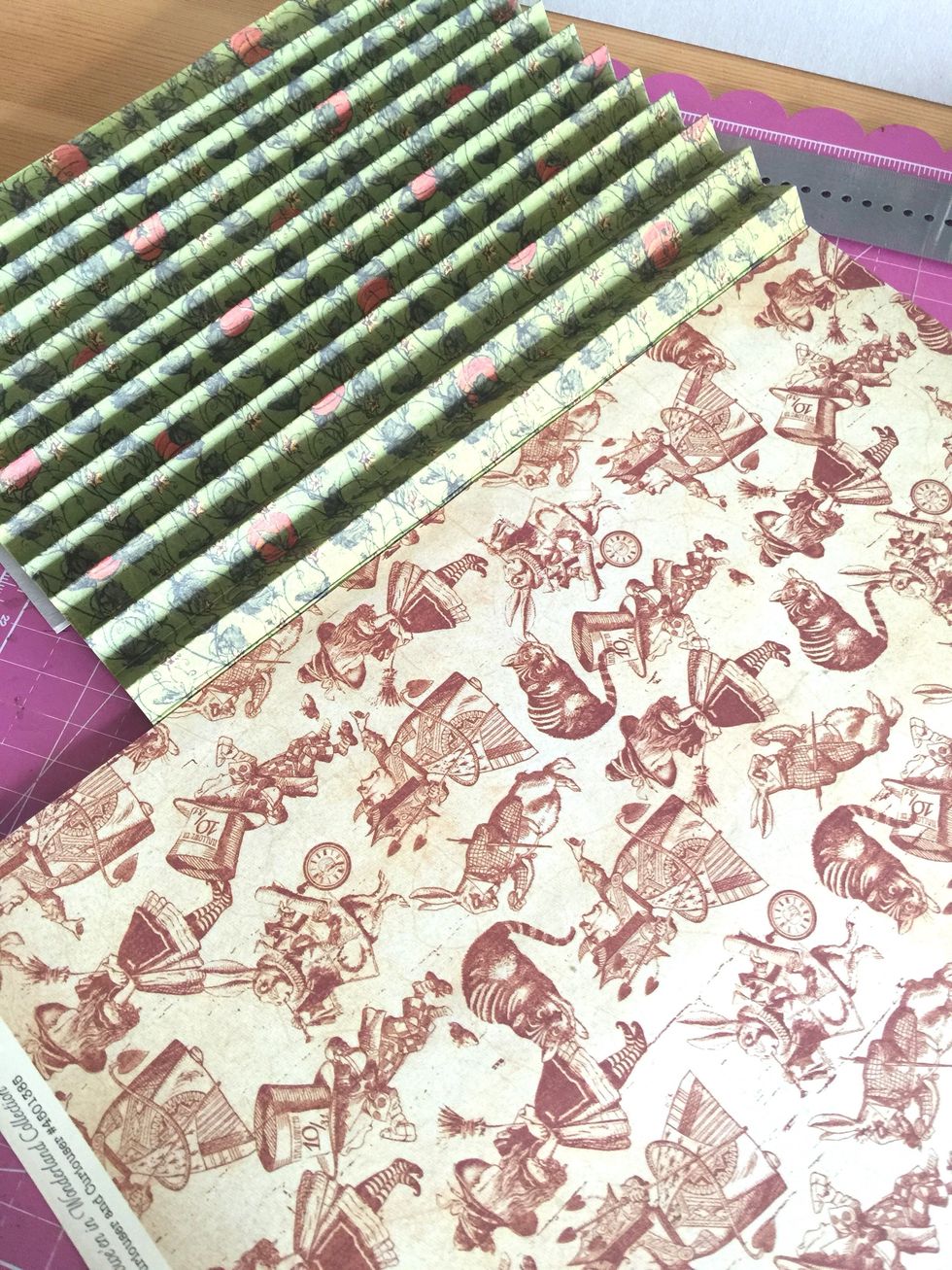 Glue decorated paper to cover the inside album covers.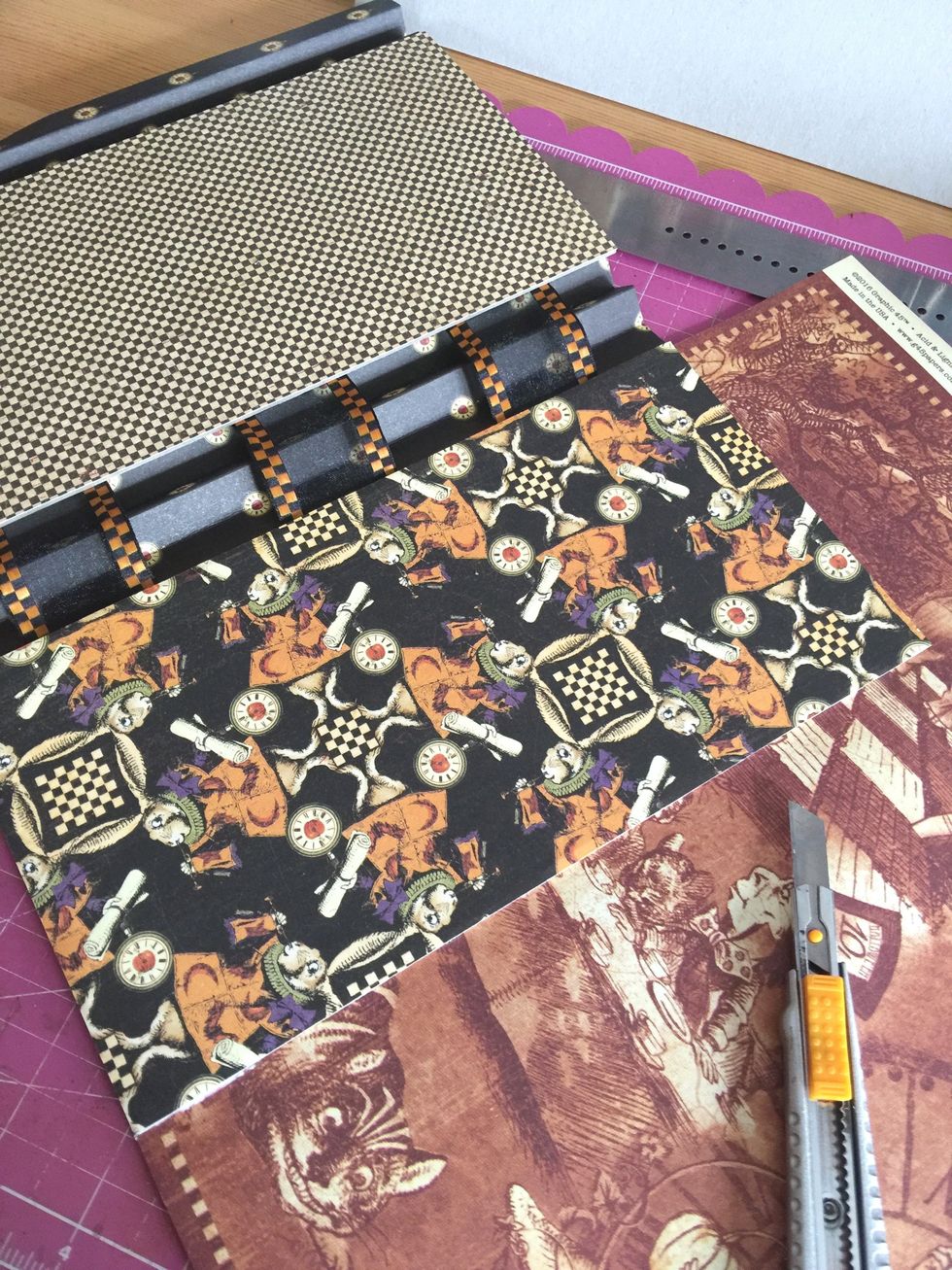 Cut the excess of paper.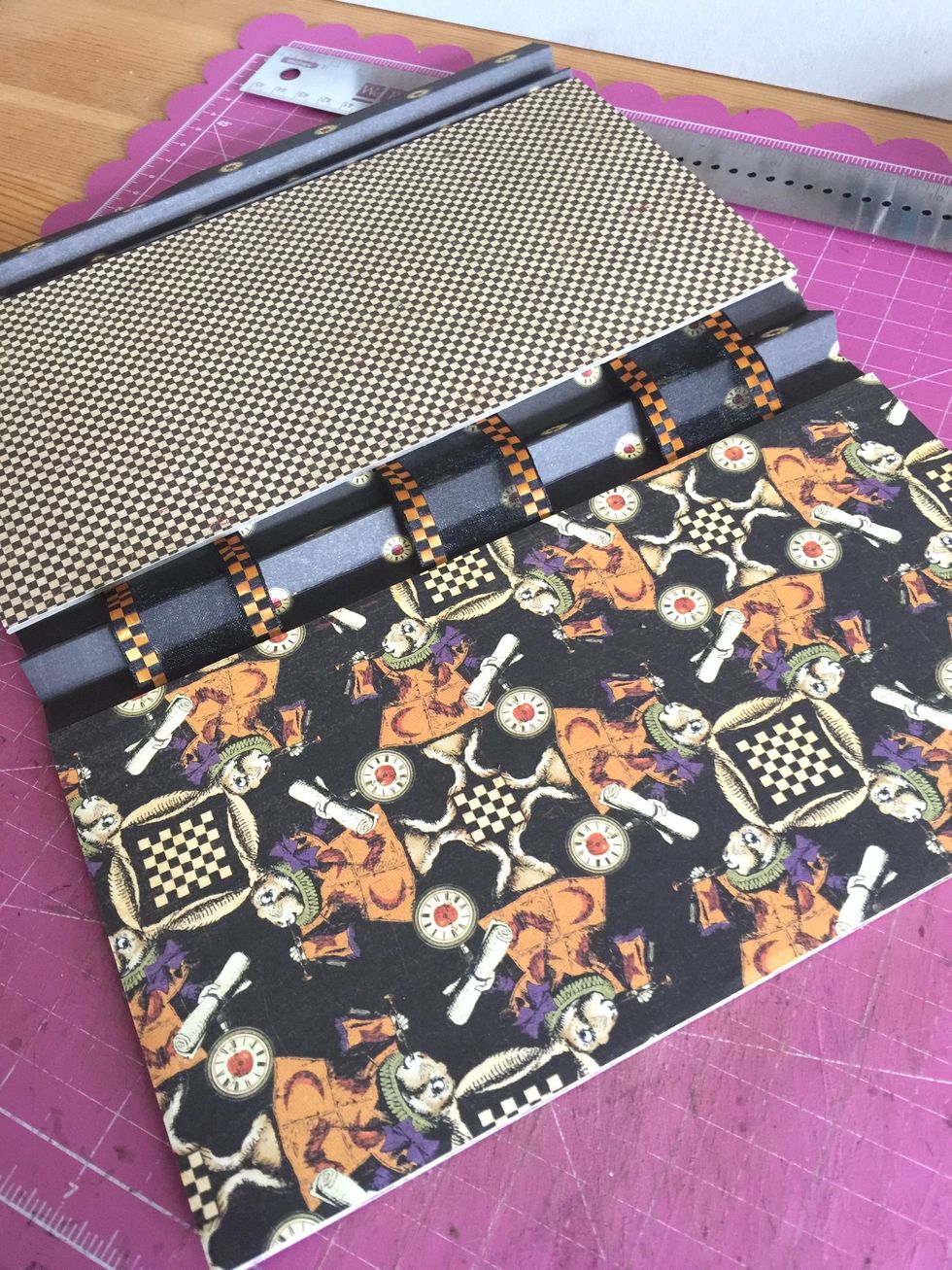 Outside cover.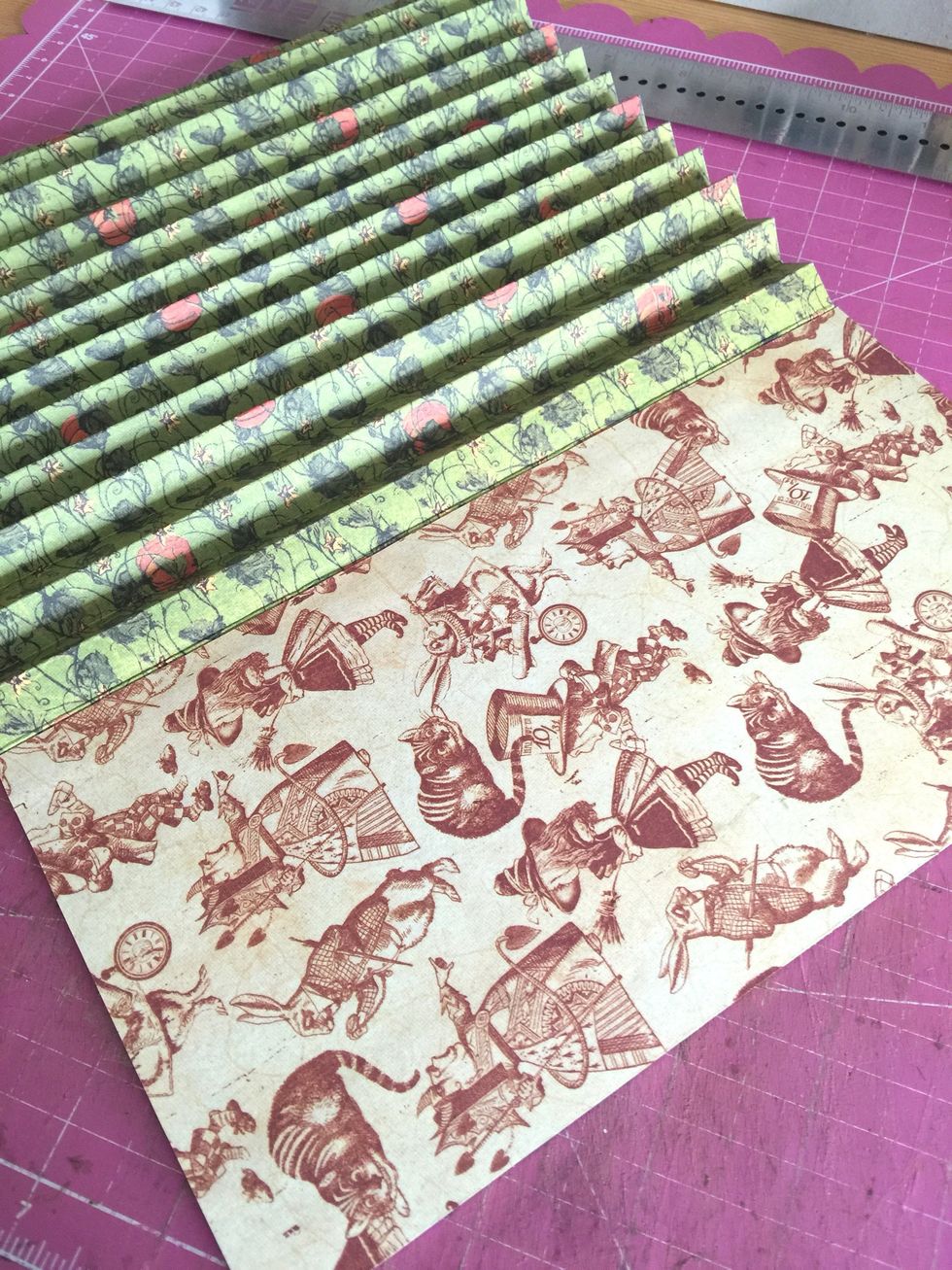 Inside.
Cover with decorated paper the other side. These clips can help to make it easy.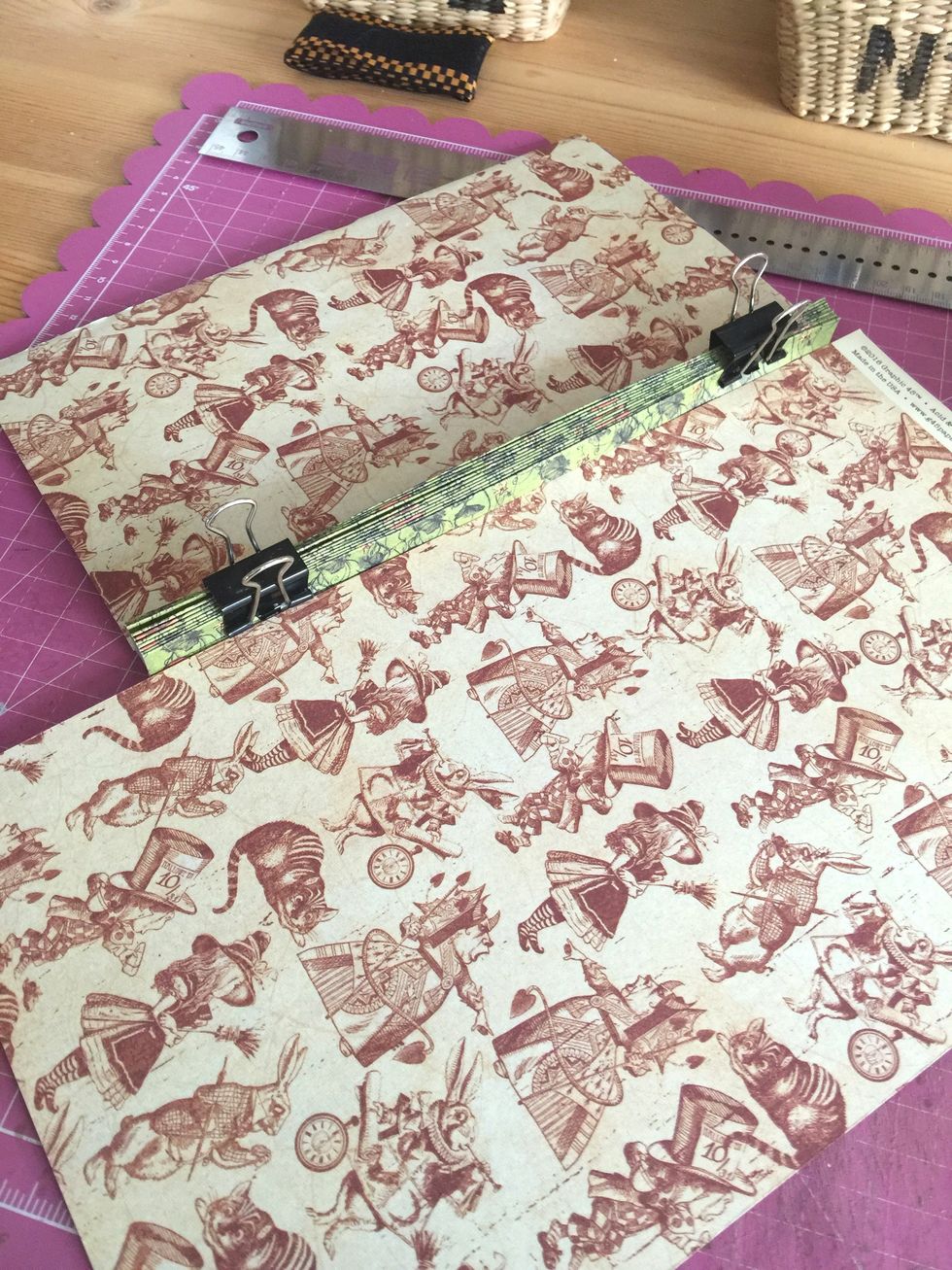 Glue the paper.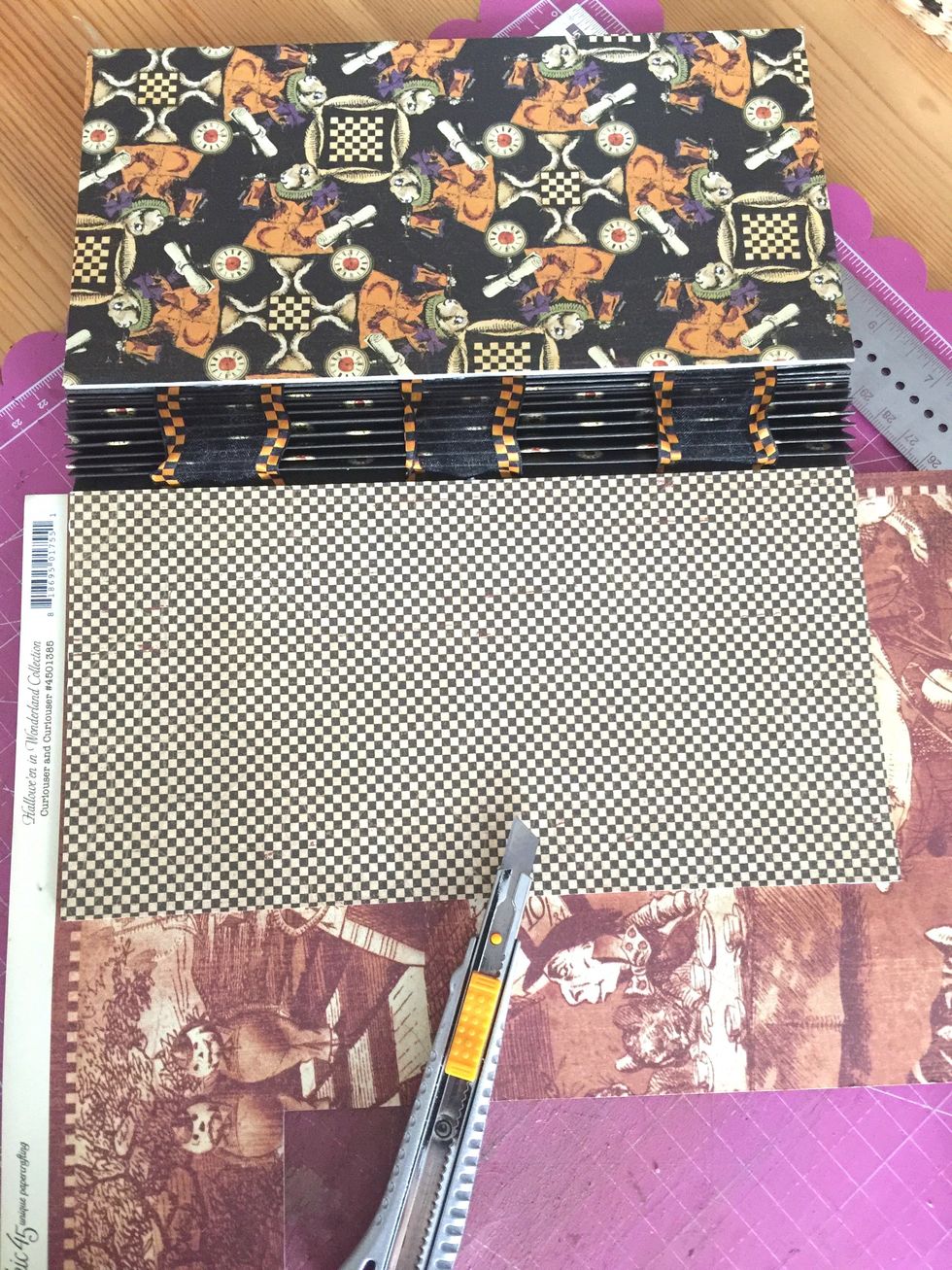 Cut the excess.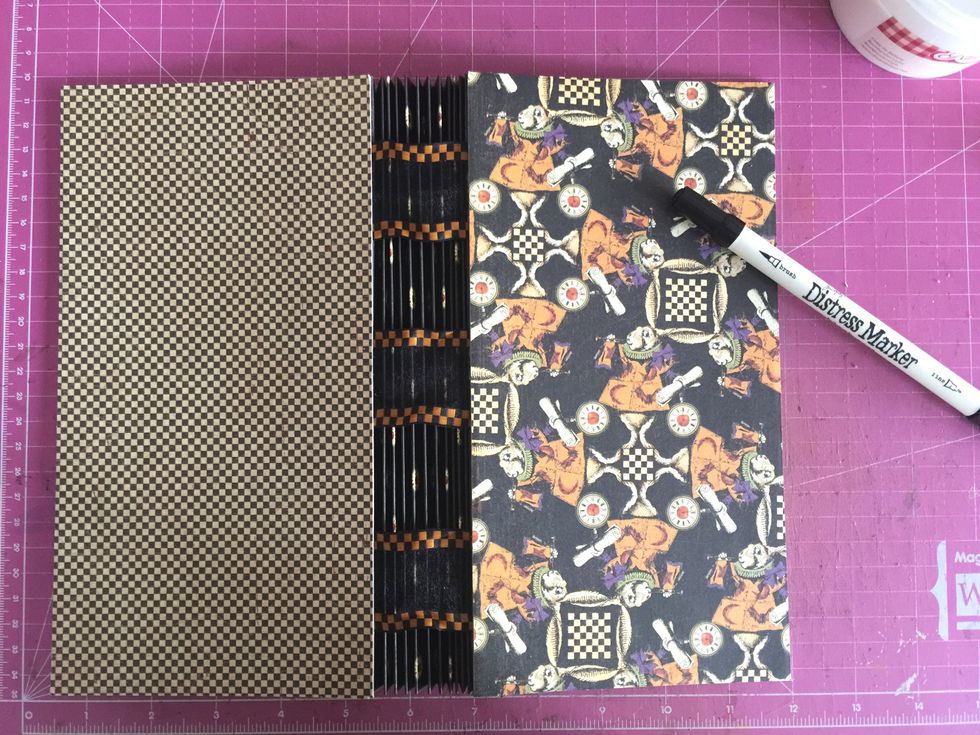 Here we have the album covers.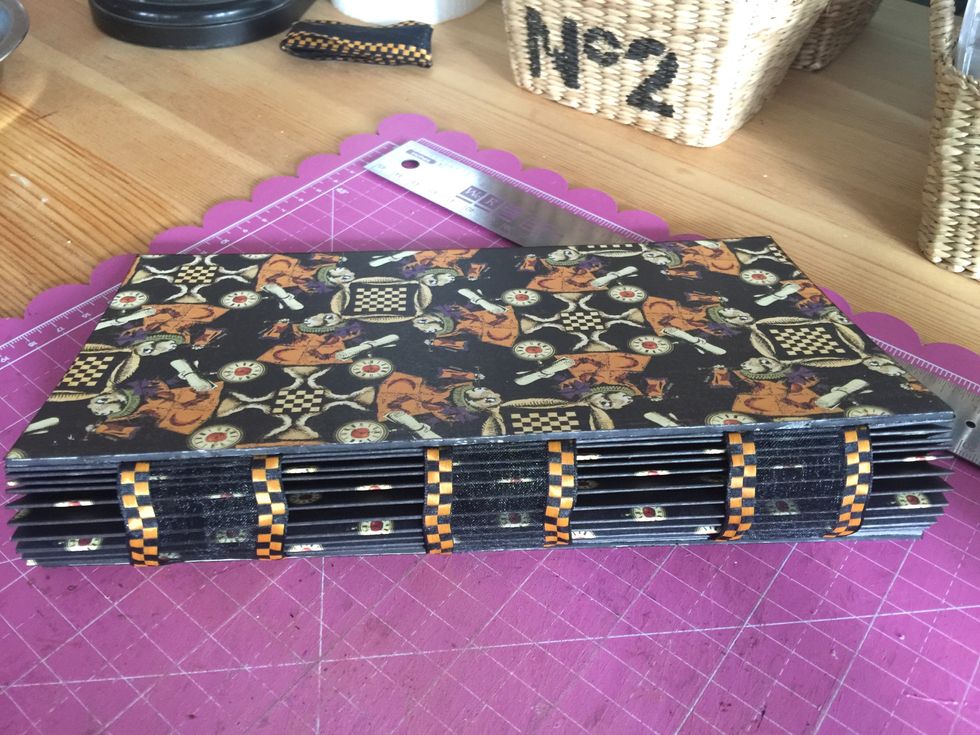 Album closed.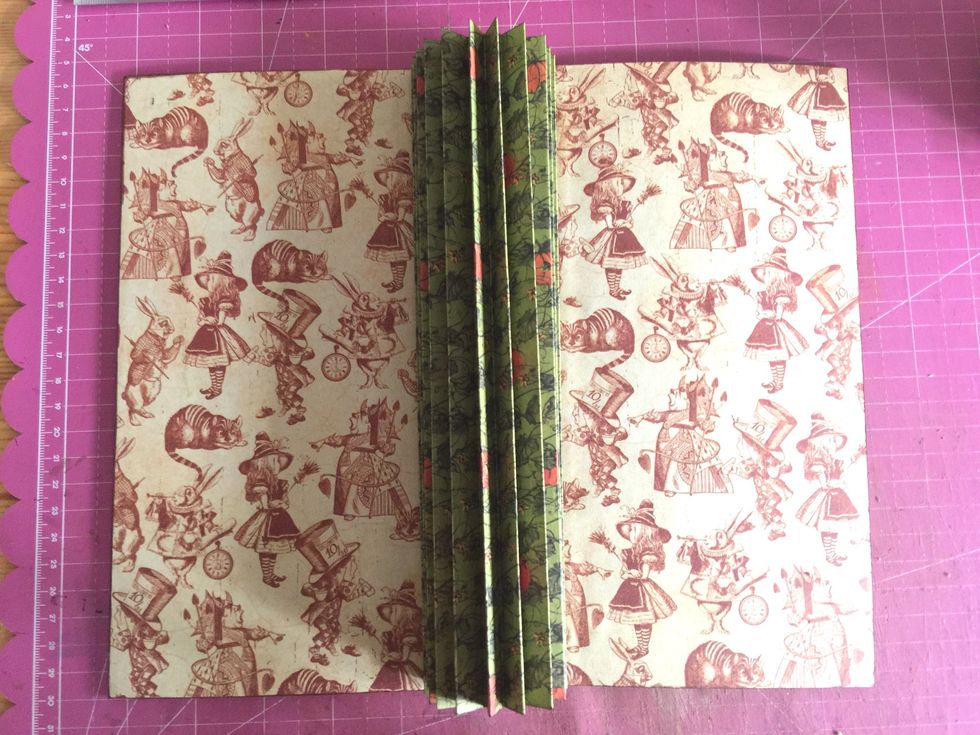 Opened album.
Glue some decorated paper on the small pieces of cardboard, only one side. Ink edges.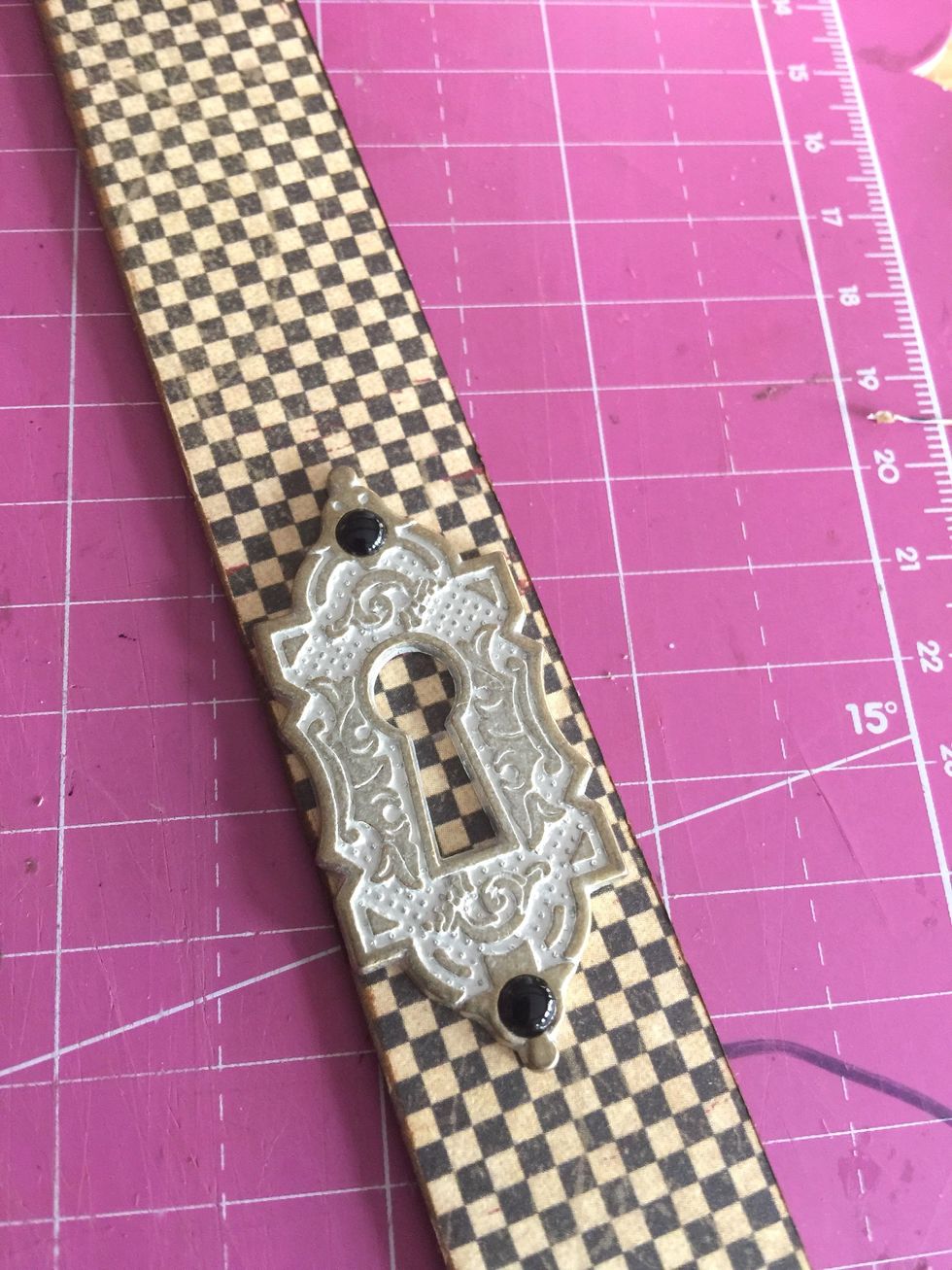 Add a Key Hole as embellishment.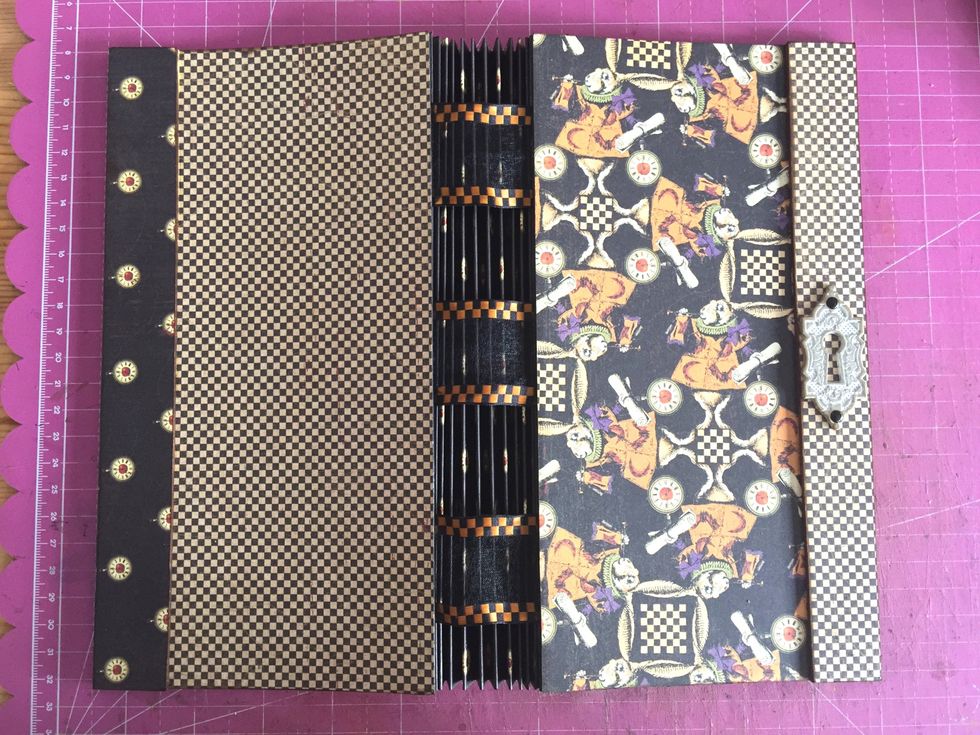 Glue the piece on the cover.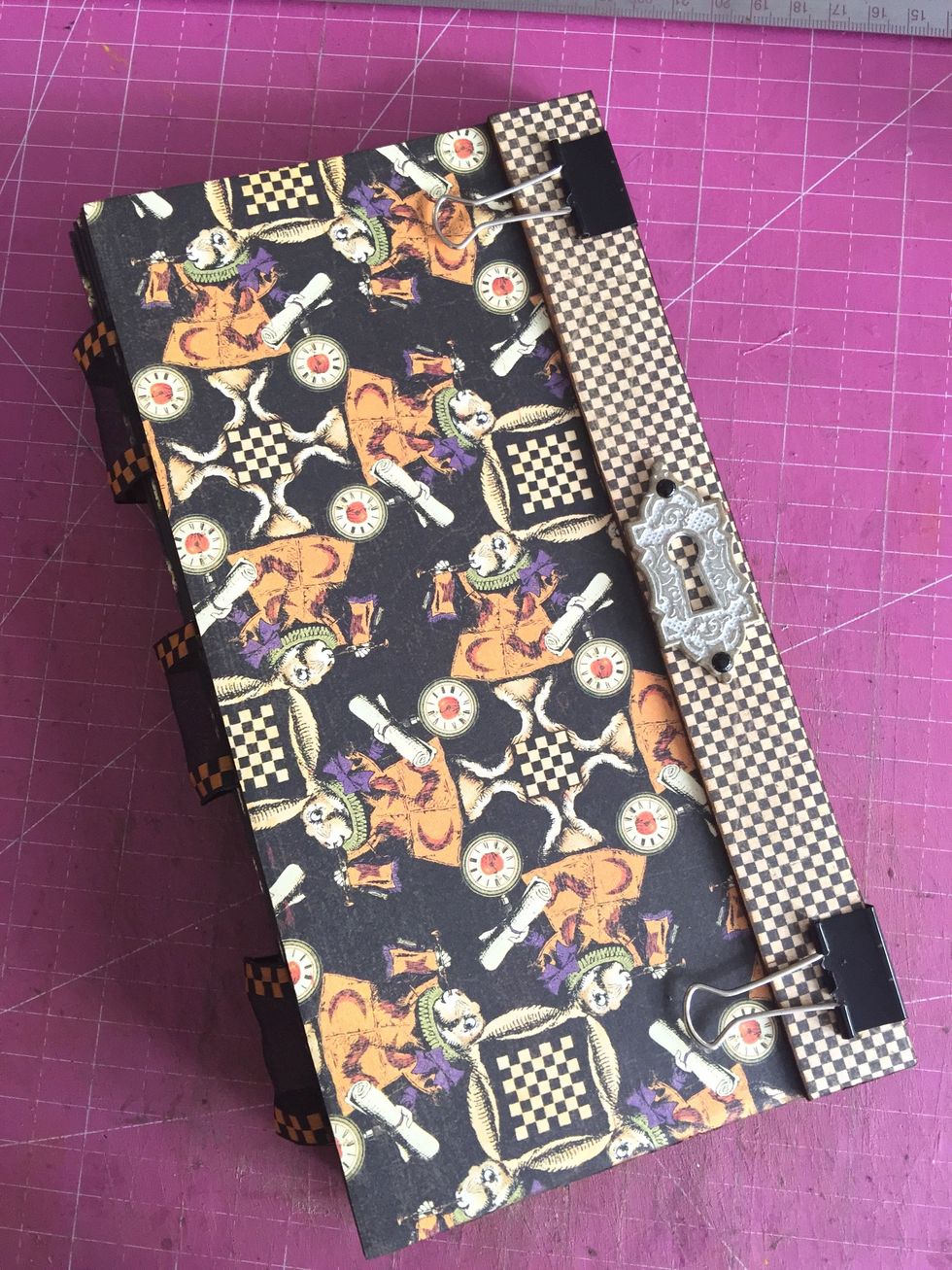 Cover album. Let's make the inside pages.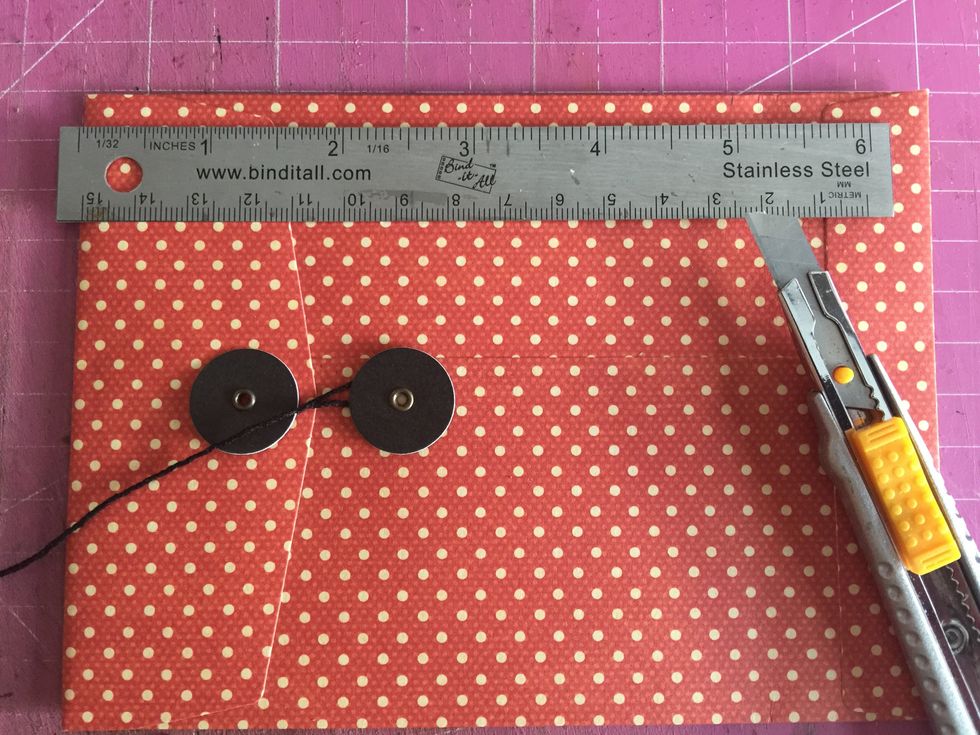 To make the pages inside use policy envelopes. Cut them on the bottom at 4" 3/4" and don't throw away the remnant piece because we will use it to make some little pockets for the inside covers.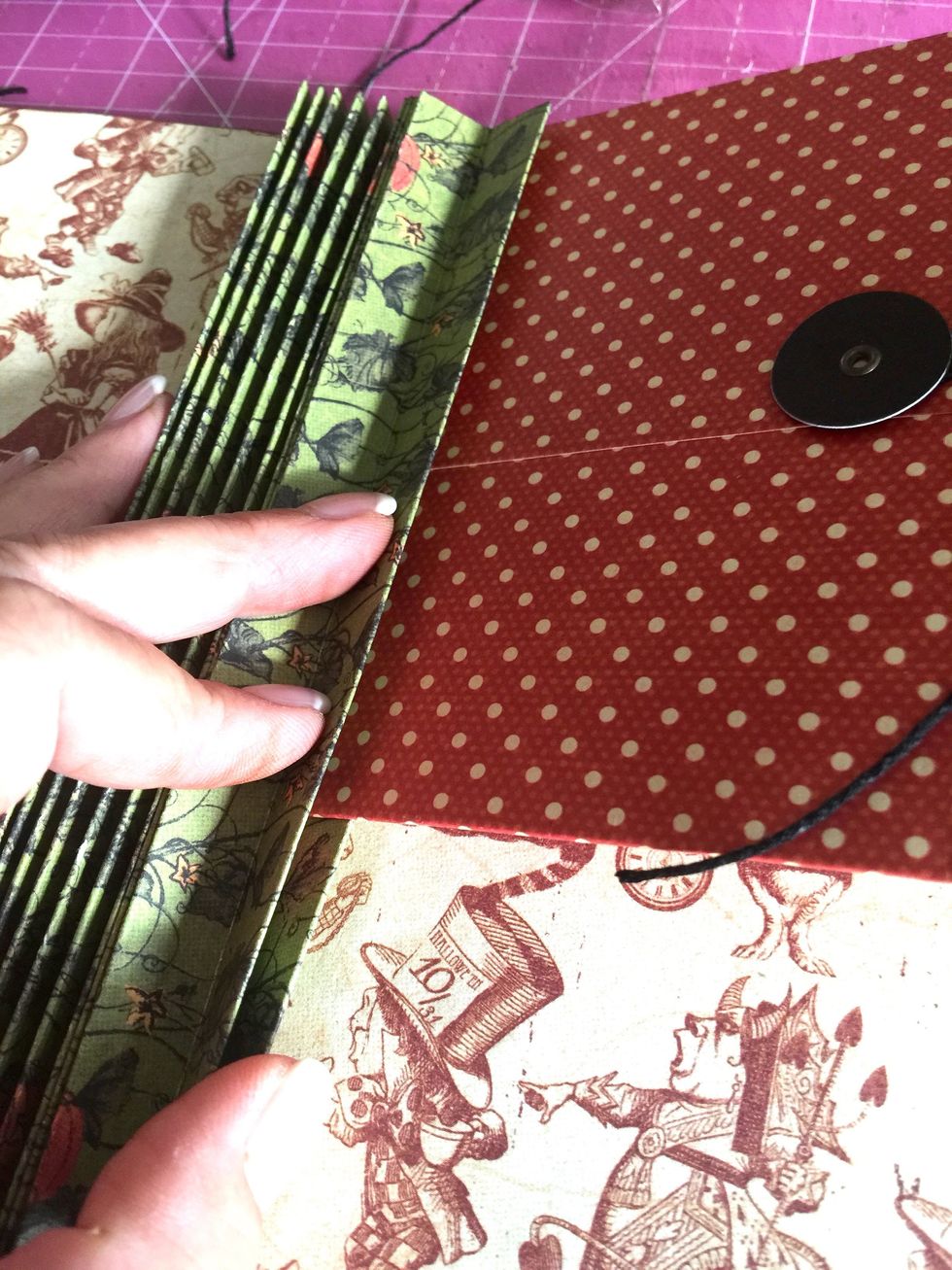 Glue the envelopes as shown.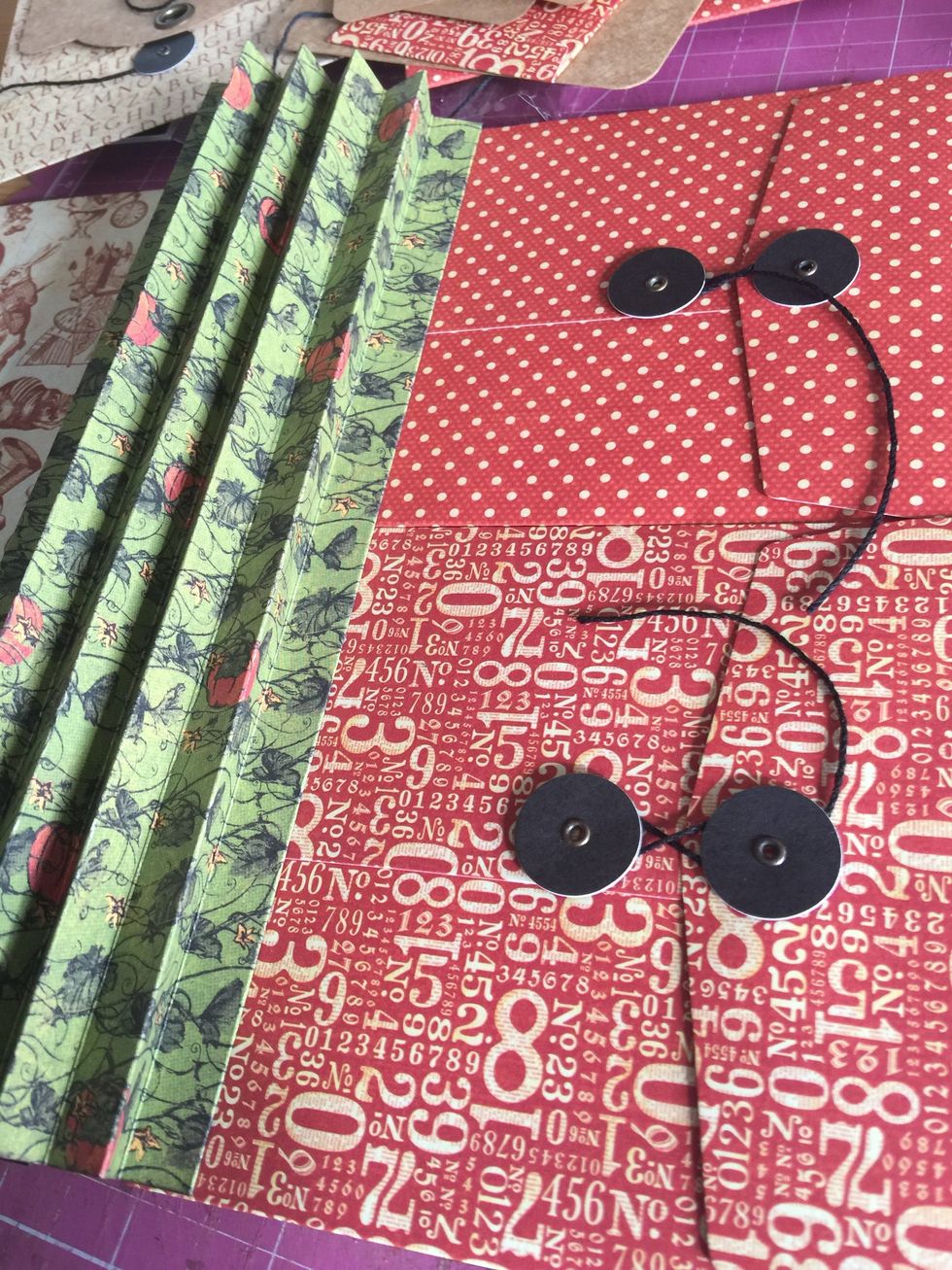 A page are two envelopes.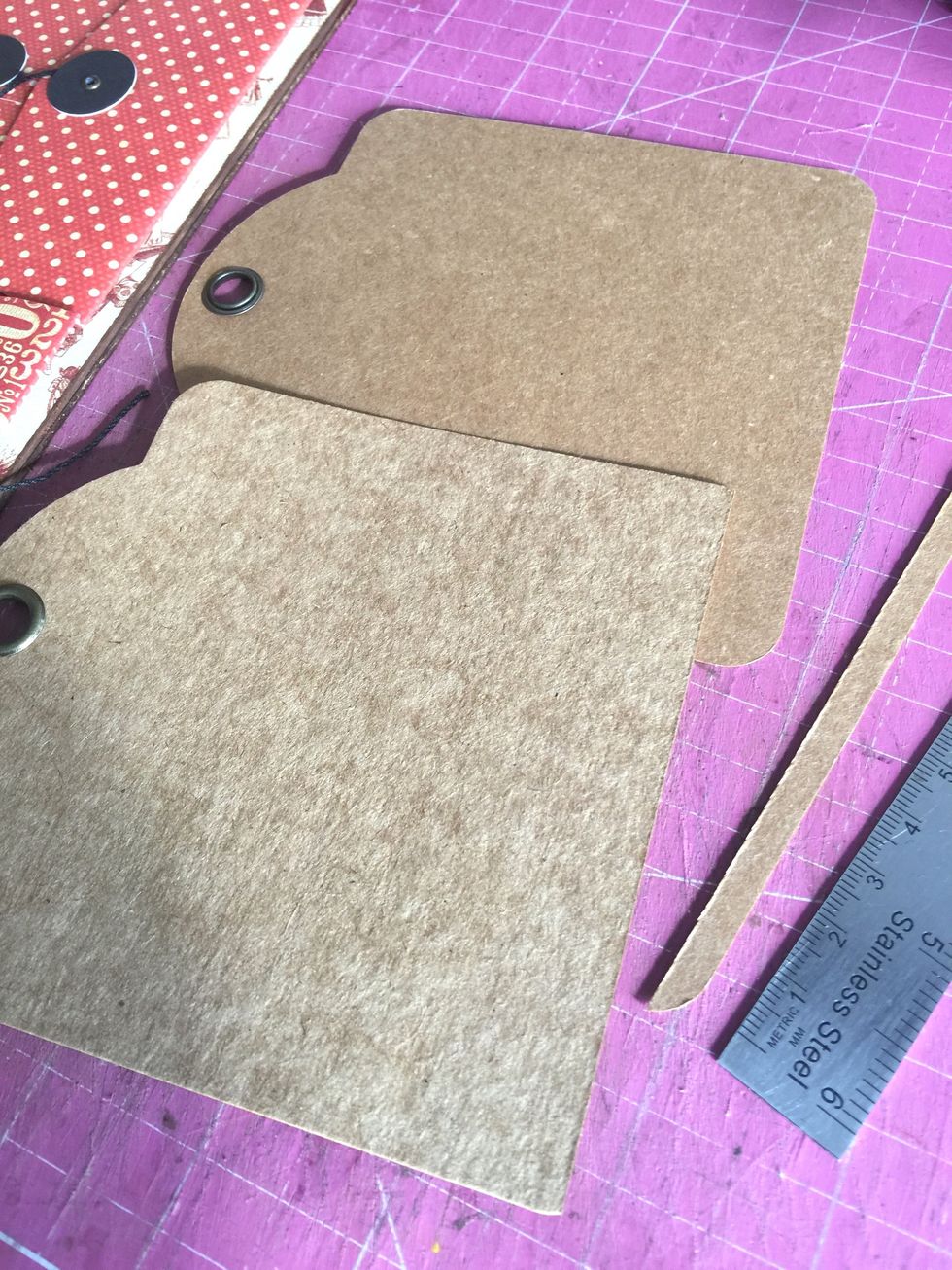 Cut the tags at 4" 3/4"
And glue them between the lines of the accordion.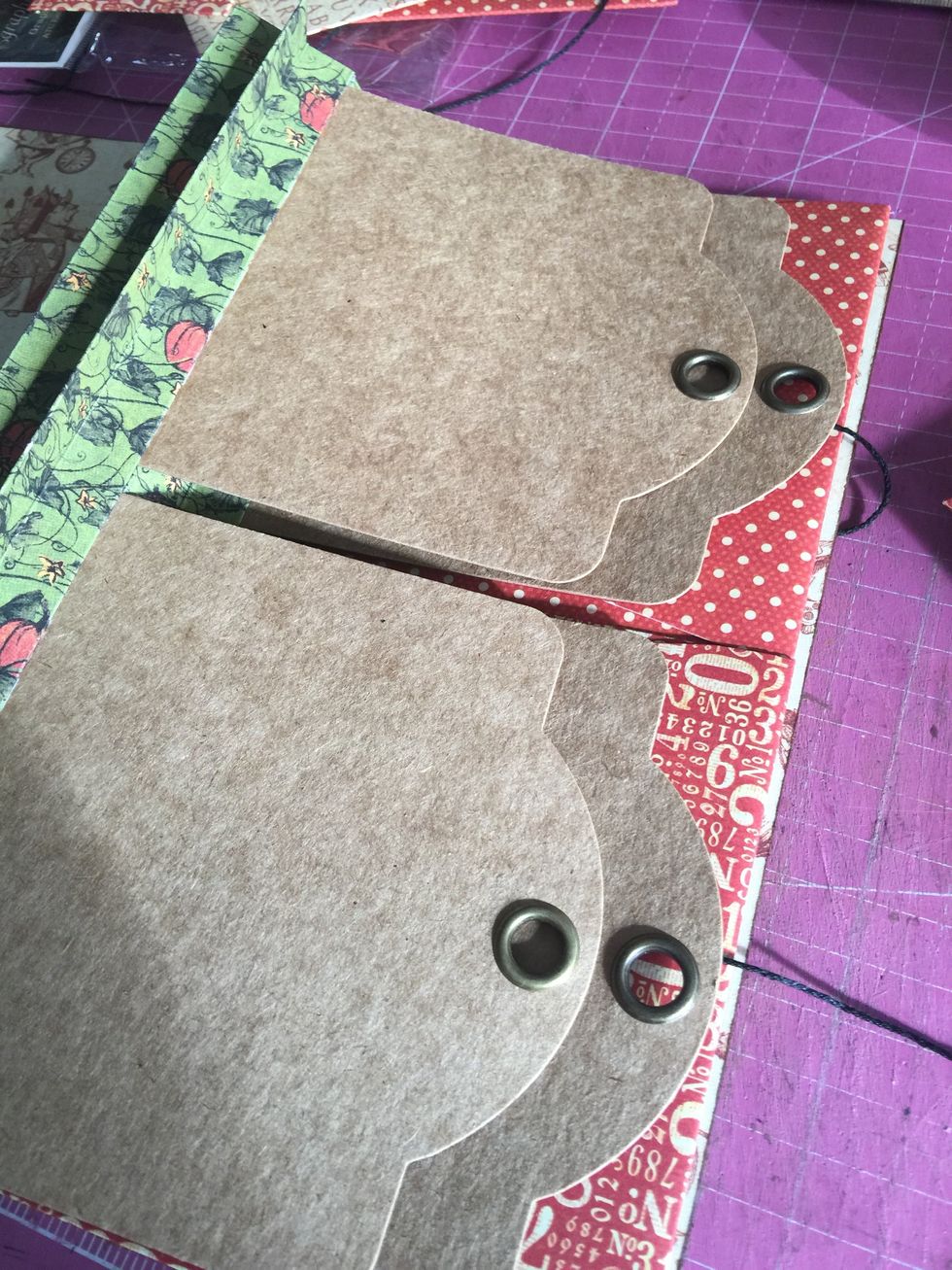 Made two pages with two tags by page.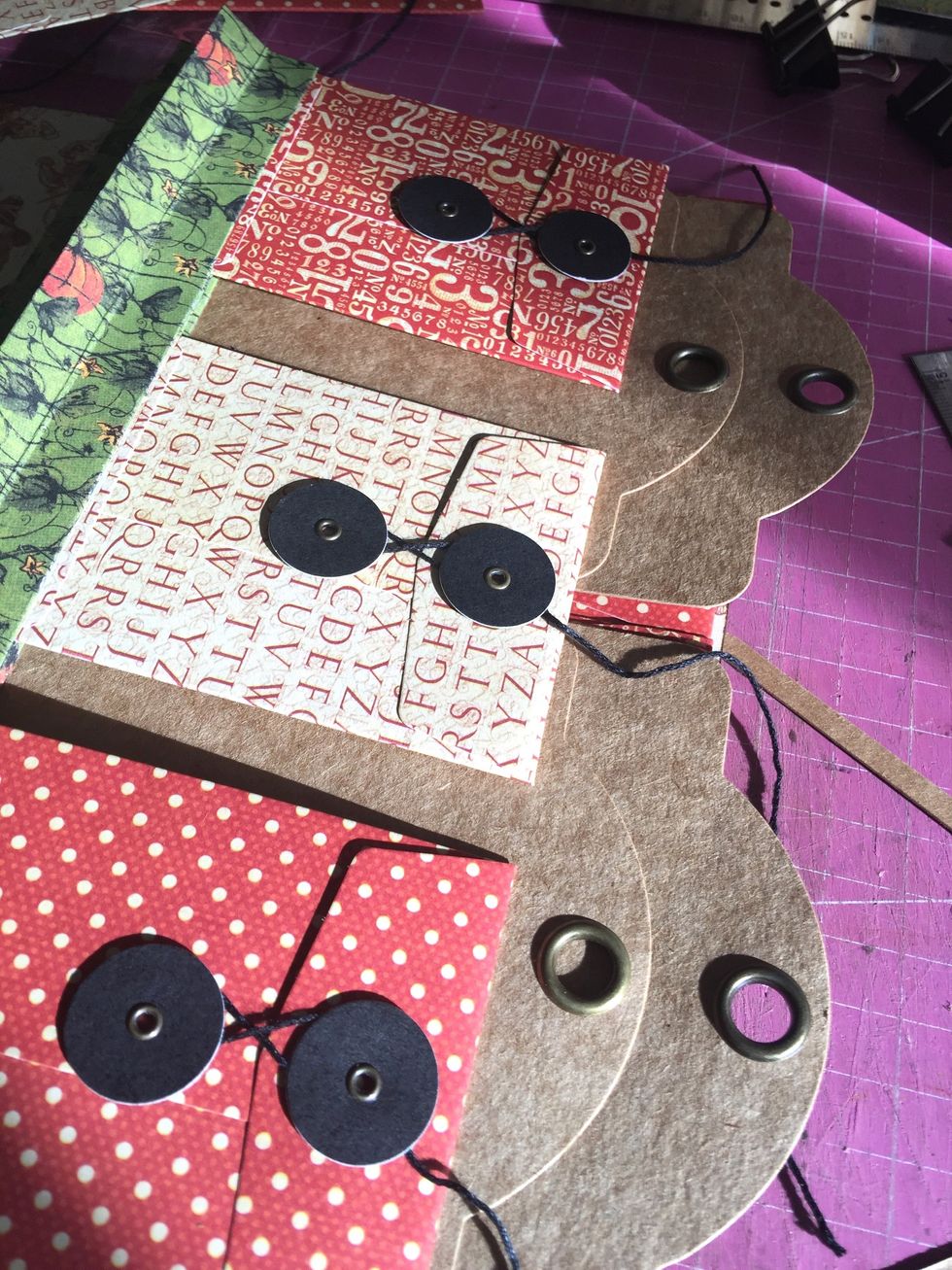 Make the same with little envelopes.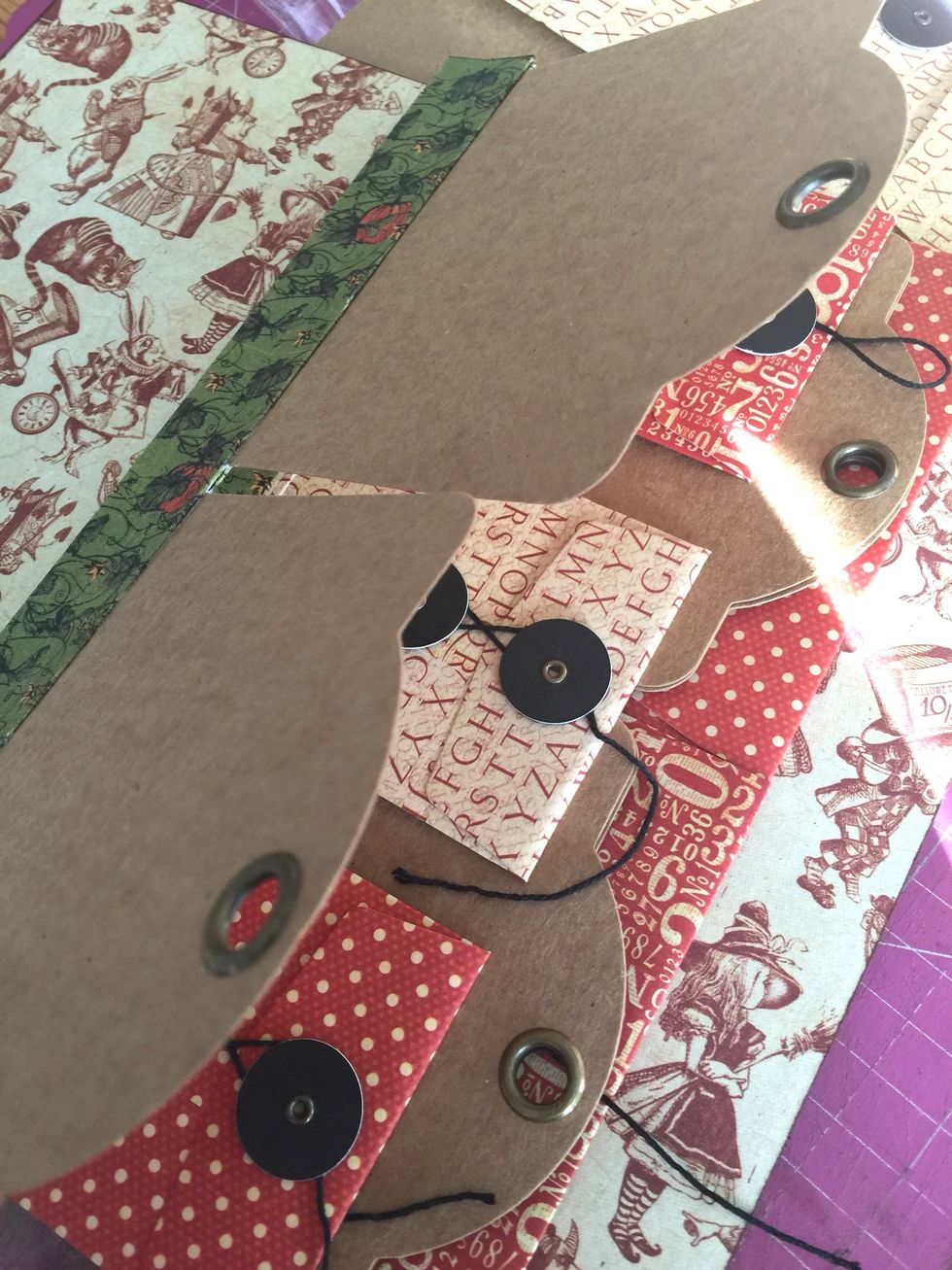 Add another page more of tags. And at last one page made with two more envelopes.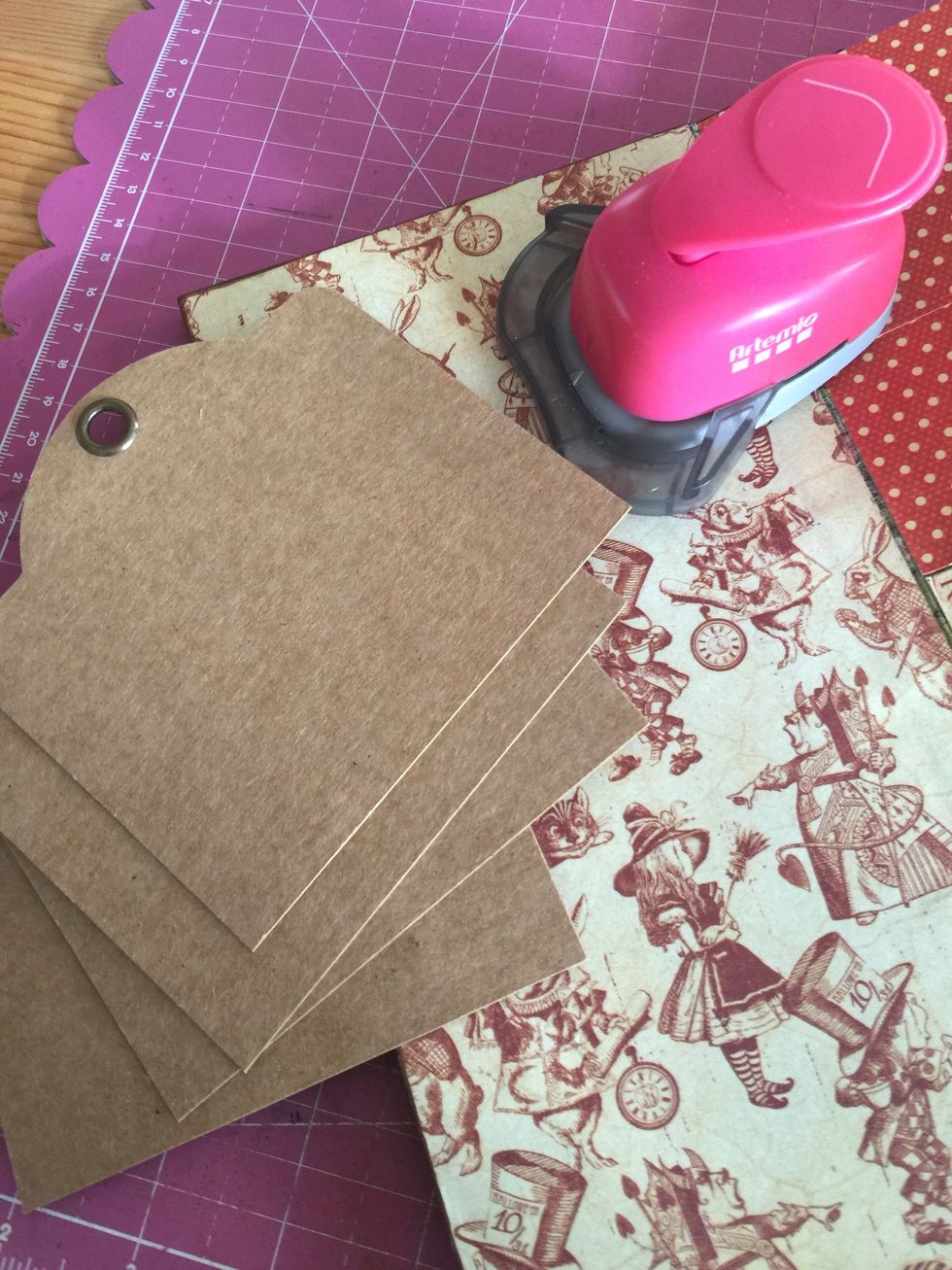 Cut more tags to put them into the envelopes. Round corners.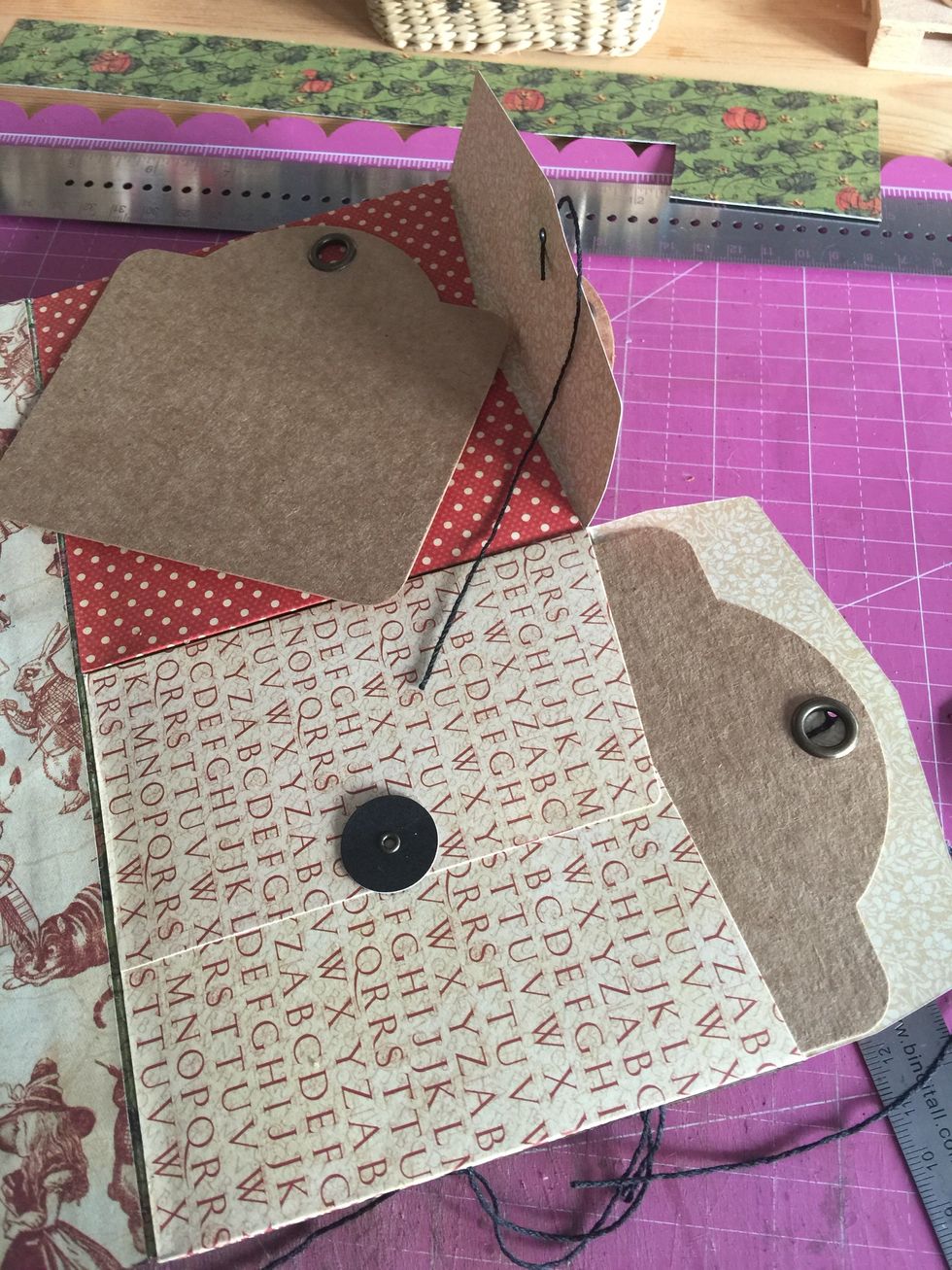 Try they fit well inside the policy envelopes.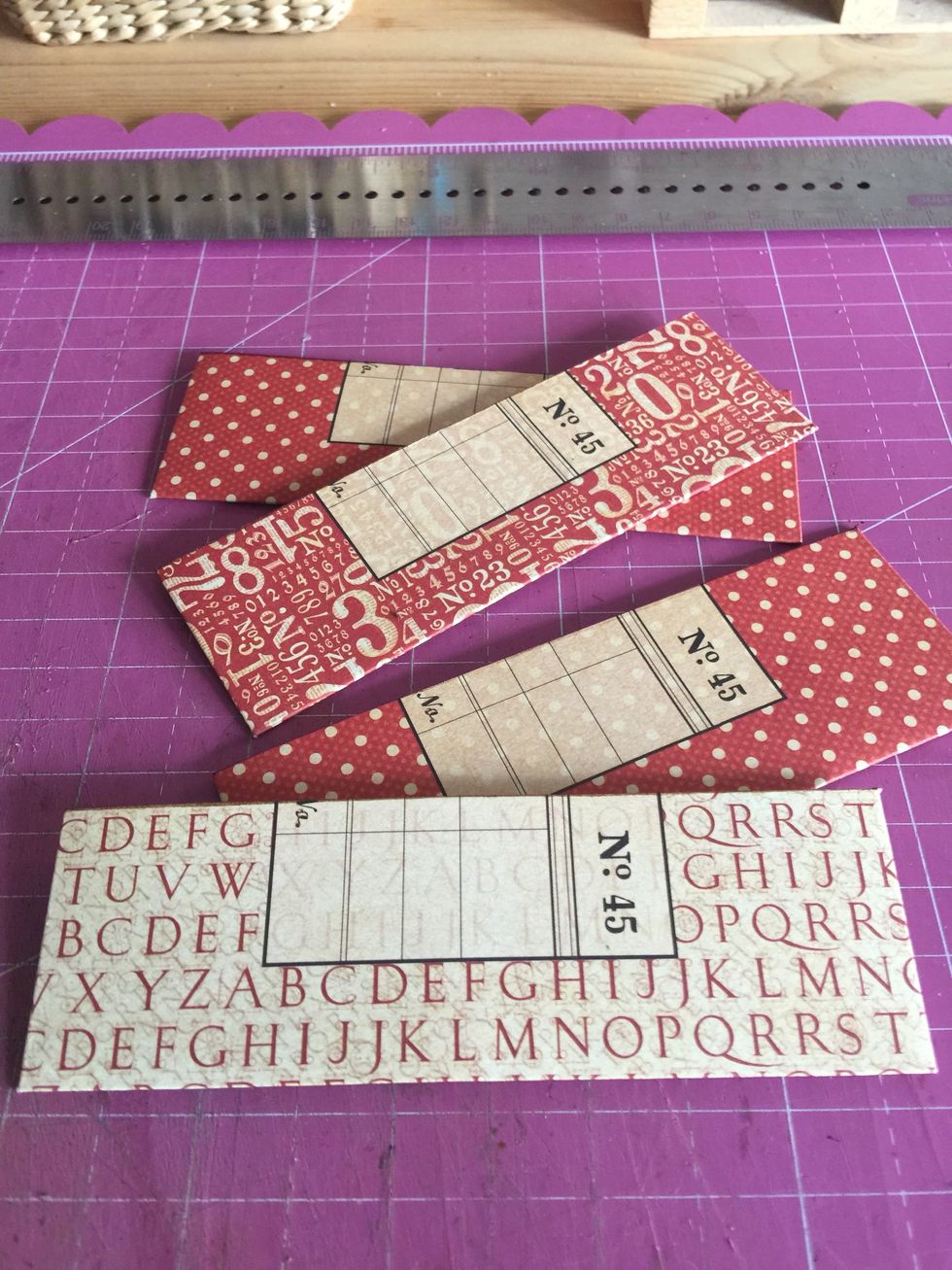 I used the rest of the cut envelopes to make little pockets for the inside covers.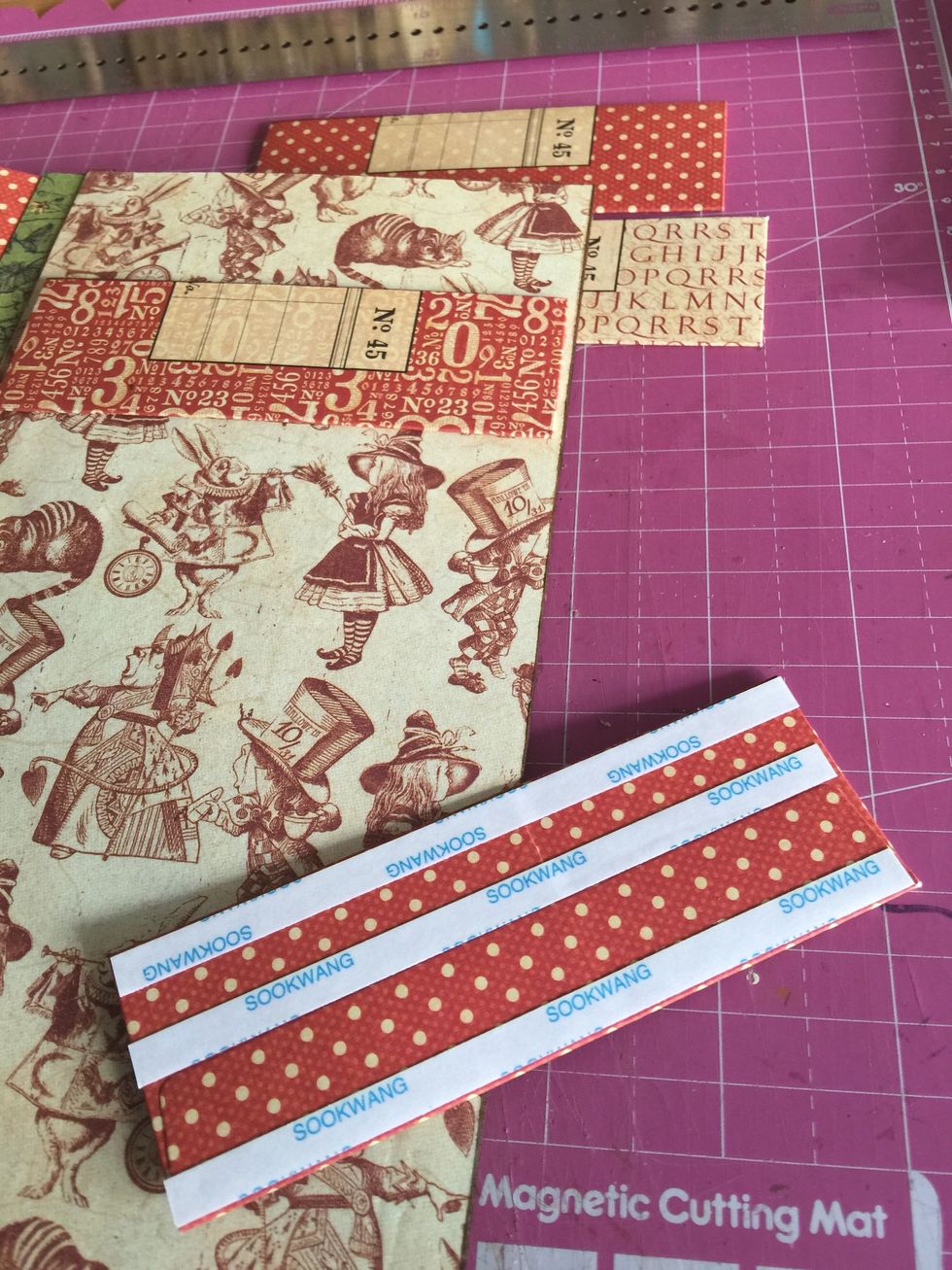 Put some double- sided tape and stick .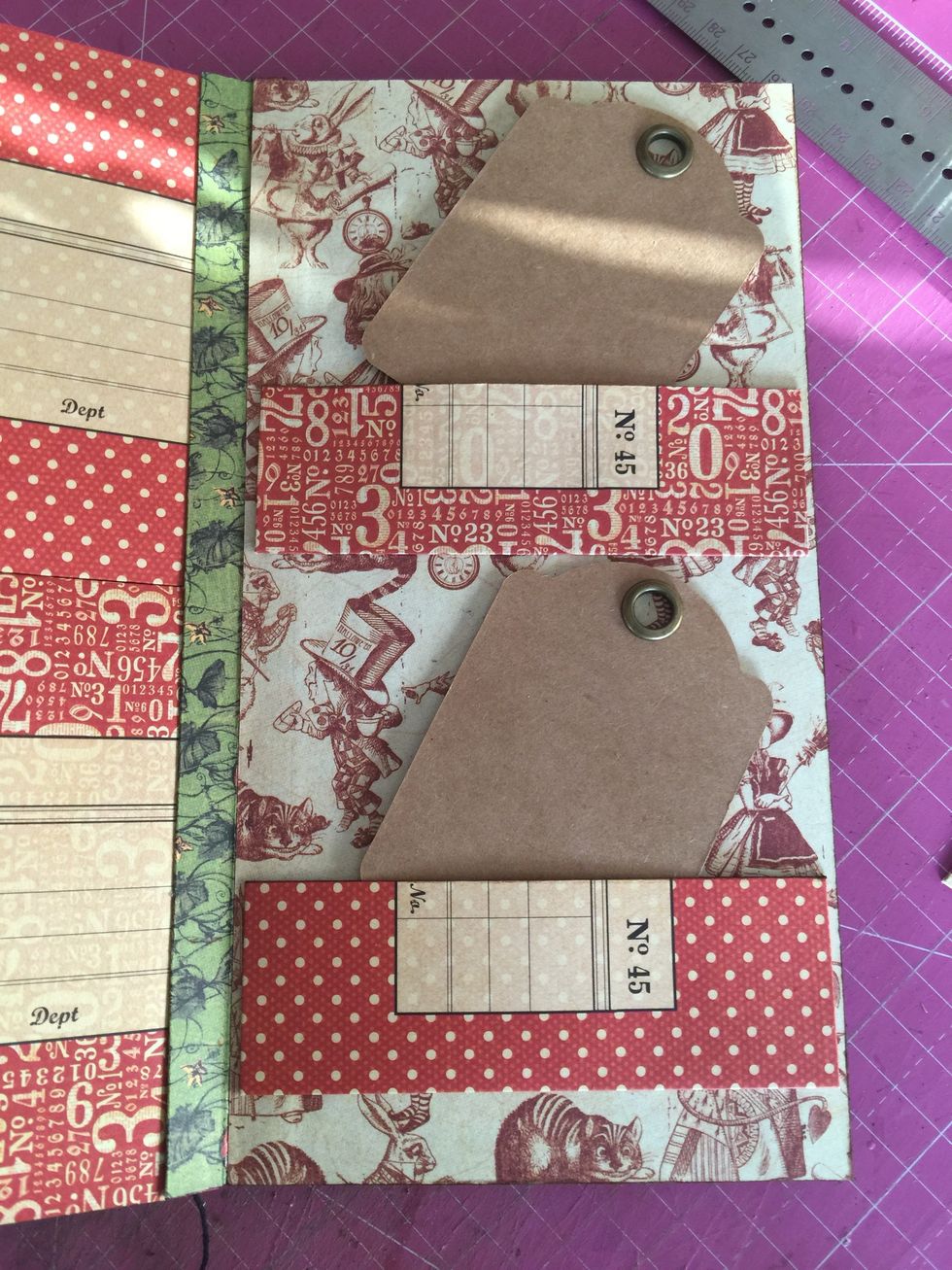 You can add more tags to put into them.
Repeat on the other inside cover.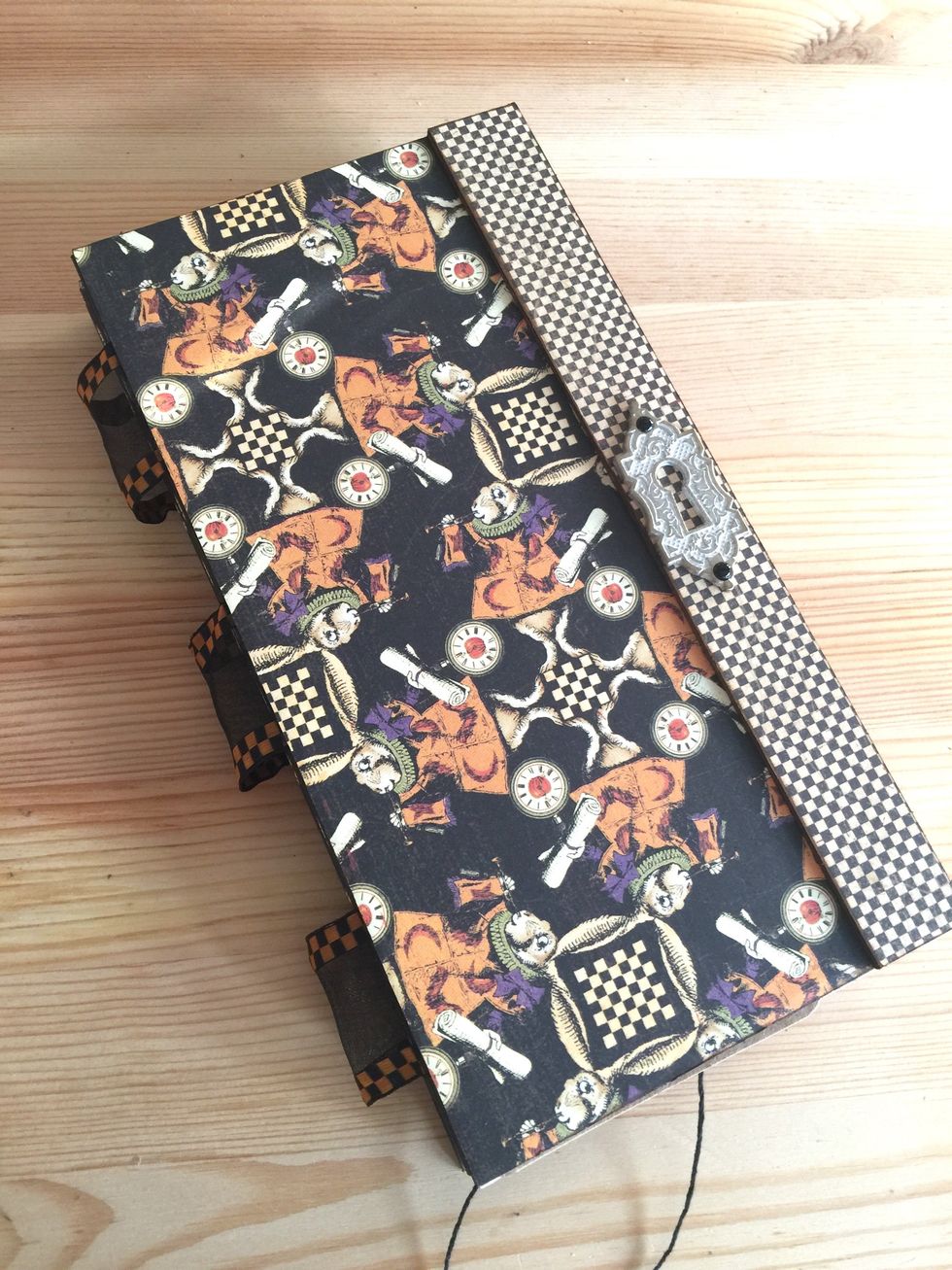 Just decorate the cover!
1.0 #4501377 Halloween in Wonderland DCE
1.0 #4500840 Shabby Chic Ornate Metal Key Holes
1.0 #4501263 Regular Red Policy Envelopes
1.0 #4501261 ATC Red Policy Envelopes
1.0 #4500847 Artist Trading Tag Album
1.0 #4501281 Square Kraft Tag Album
1.0 #4501273 Thanks ATC Kraft Tags
1.0 #4501275 To/From ATC Kraft Tags
Marina Blaukitchen
Scrapbooking lover. \nGraphic 45 Design Team Member 2016-2017\nGraphic 45 Brand Ambassador 2017-2018