Create a Tag With Swirlydoos Verday Technique Kit
7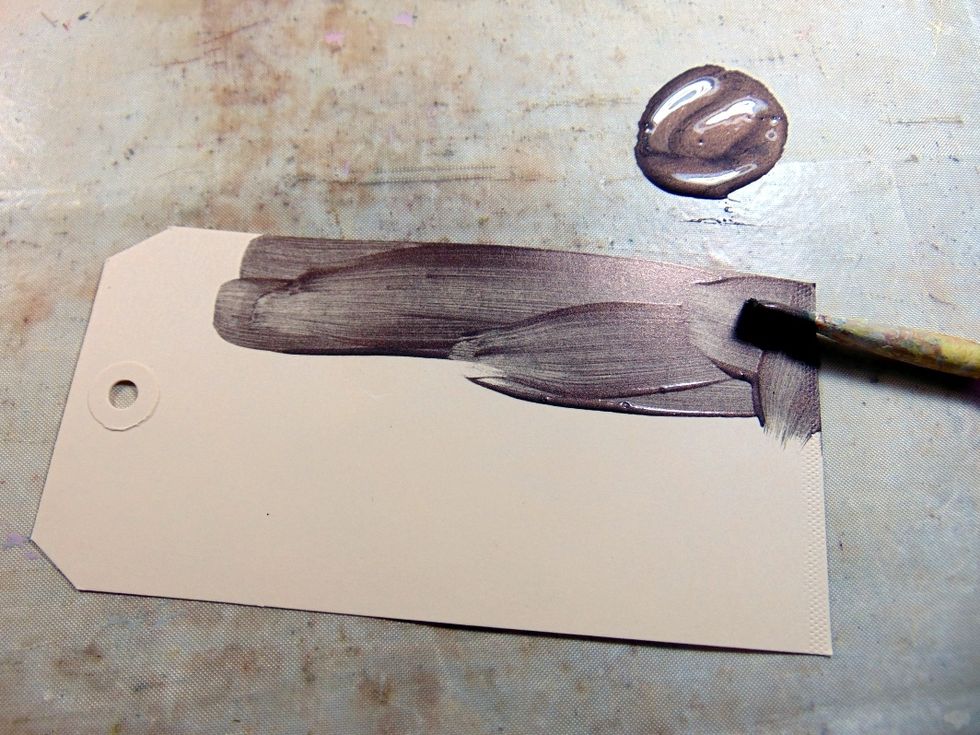 Using Tag from Technique kit, cover with Bronze VerDay paint.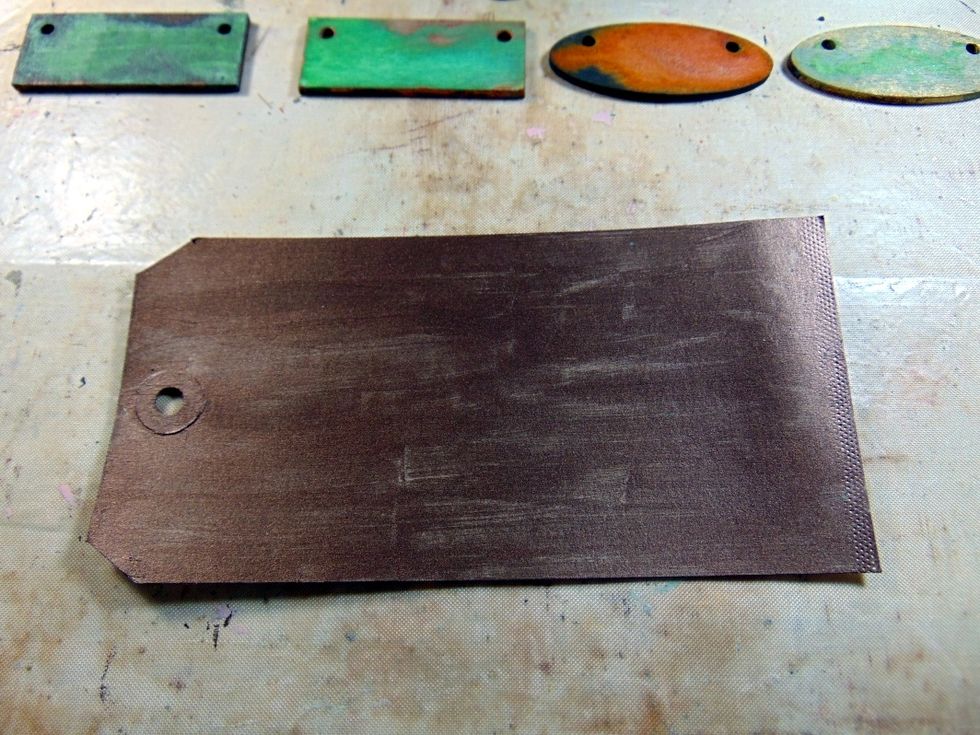 Dry for 24hrs and then apply a second coat.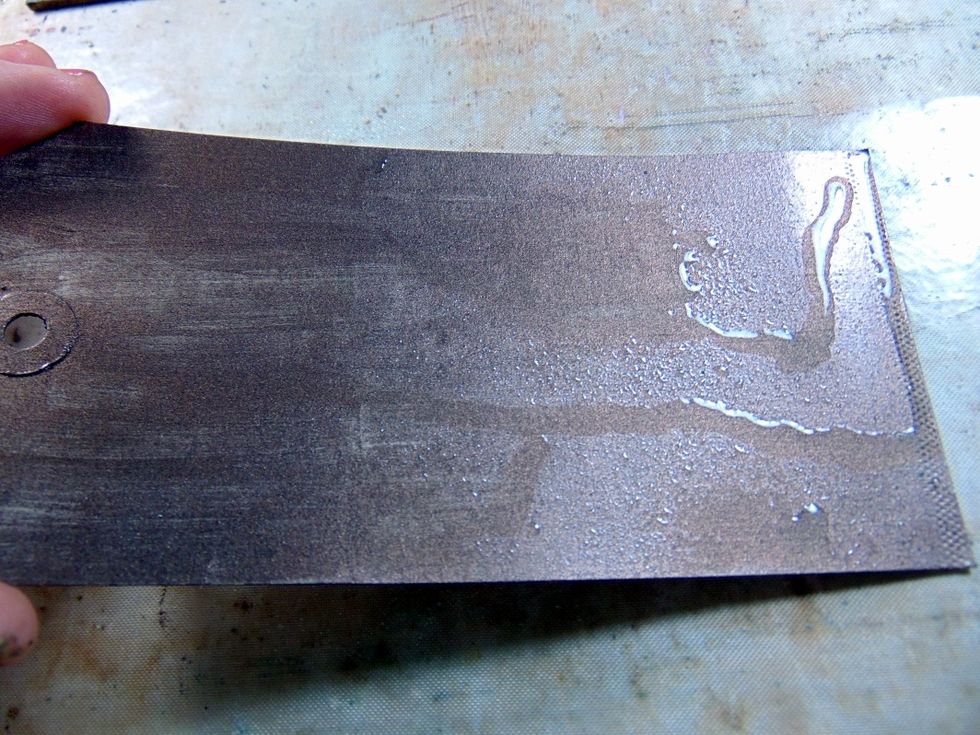 When completed second coat of Bronze, spritz tag with the Patina Solution and leave to dry, 24hrs.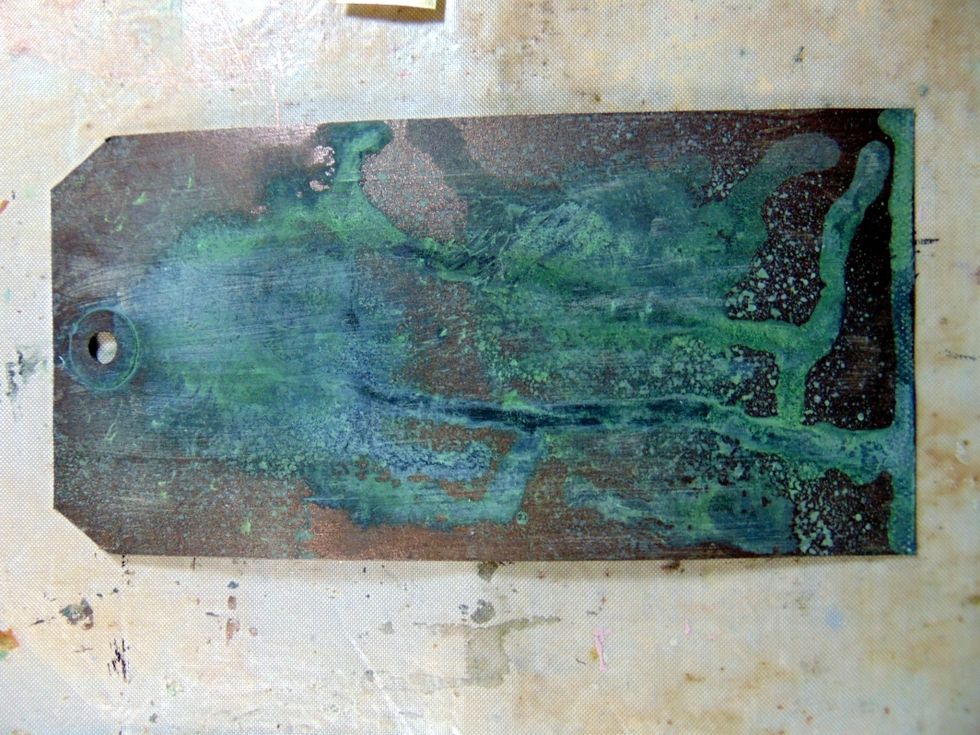 You will end up with a similar effect!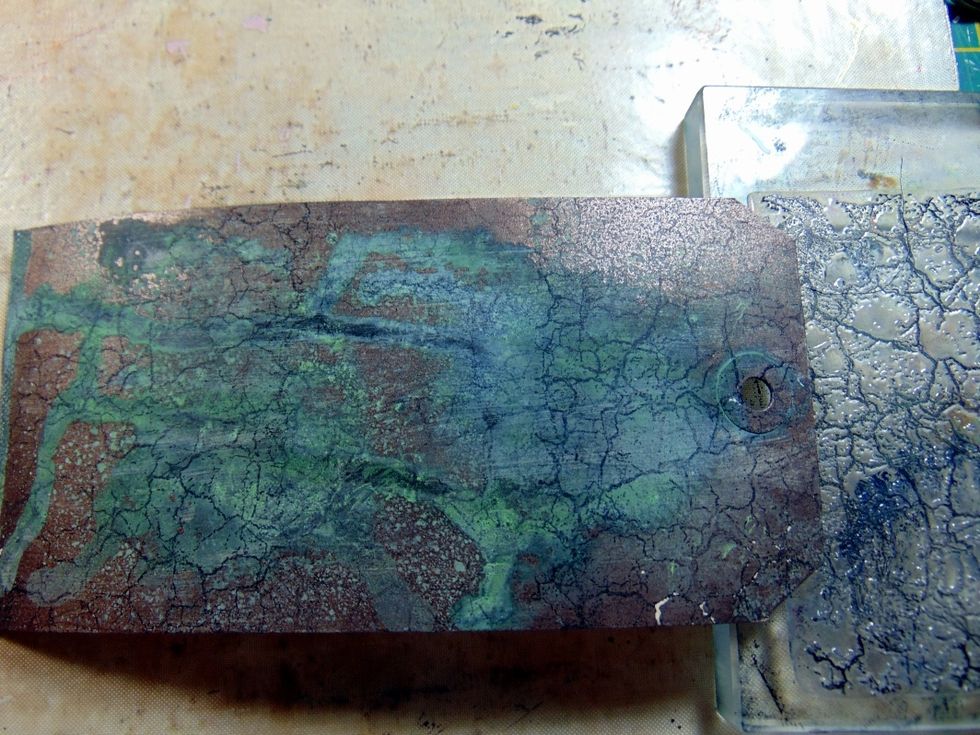 Using the Crackle stamp from the Mediums Add On kit stamp over the tag with a Black Staz On Ink.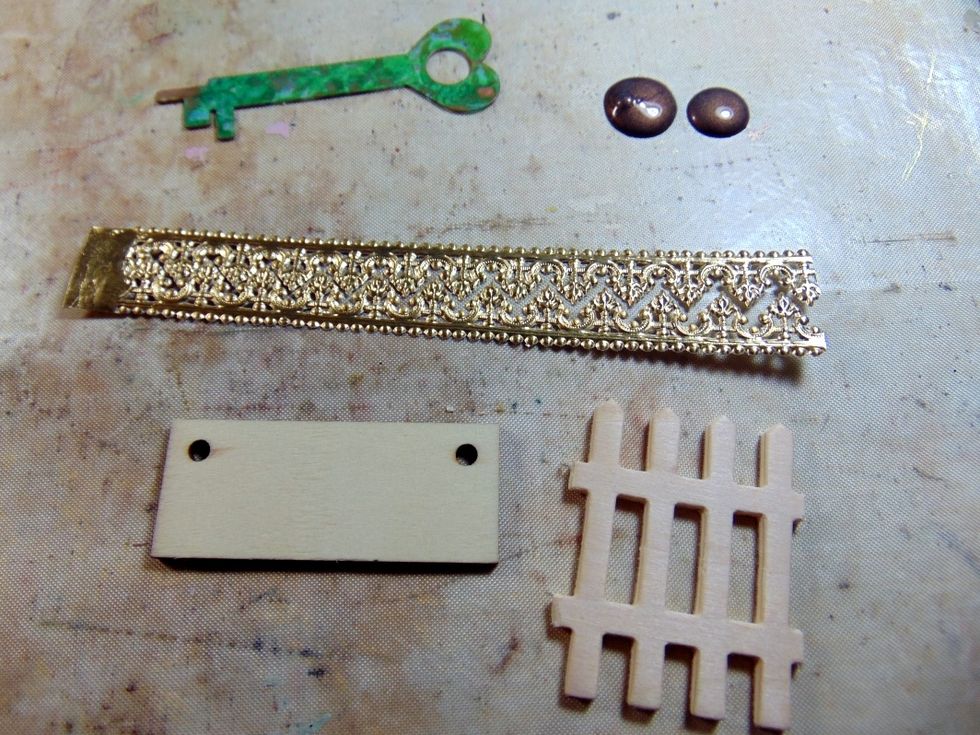 These are the items from the kit I chose to use with the VerDay paint kit.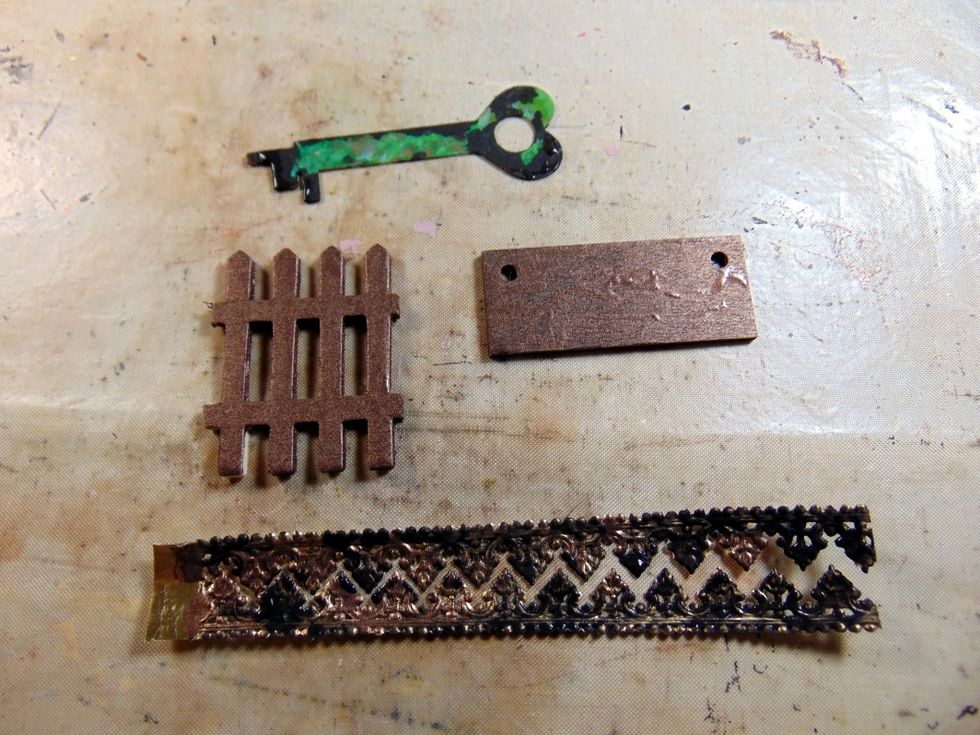 Again paint, I chose Bronze on the top 2 pieces and Iron on the Gold ribbon.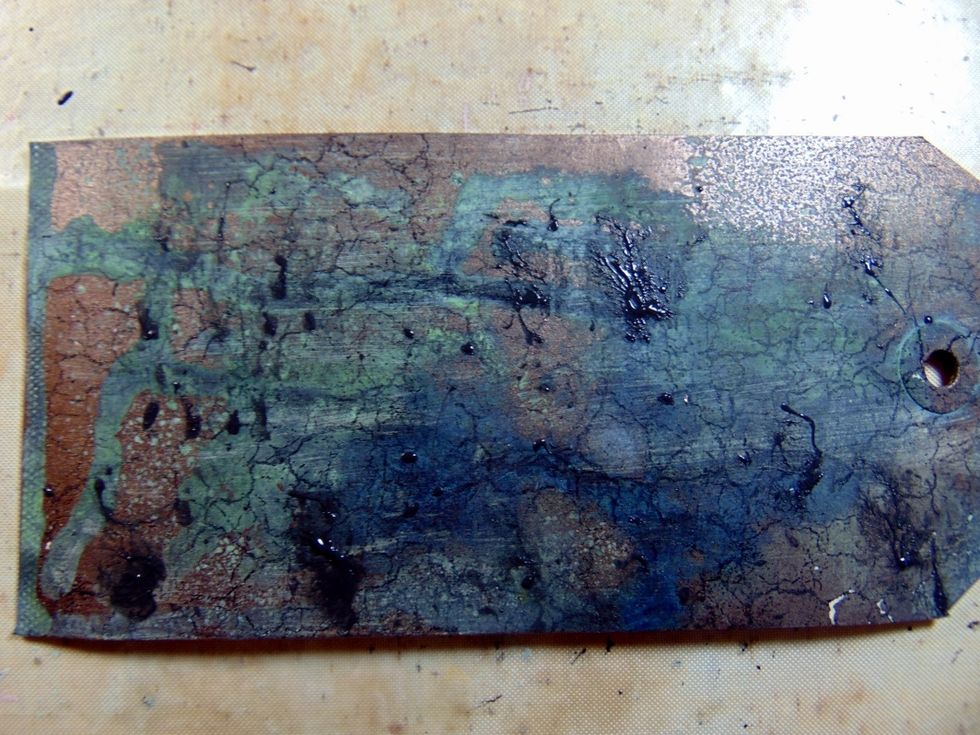 Then splodge a few random spots of the Iron paint on my Tag and spritzed with the Patina solution. I only did one coat of this but did it quite thickly.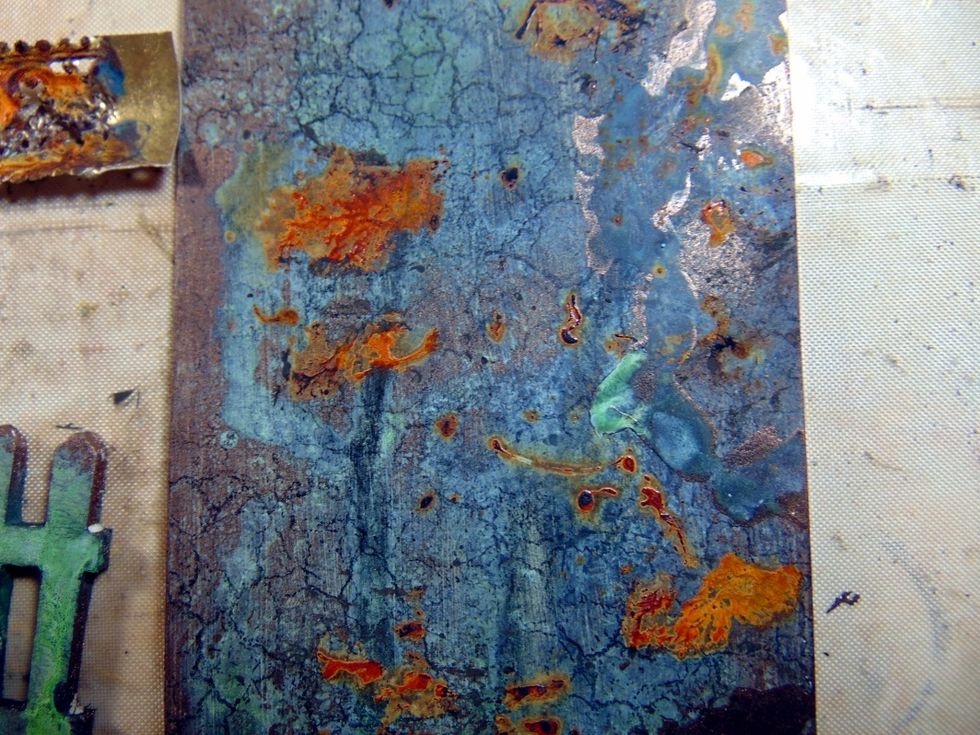 .........to get this effect! Love it!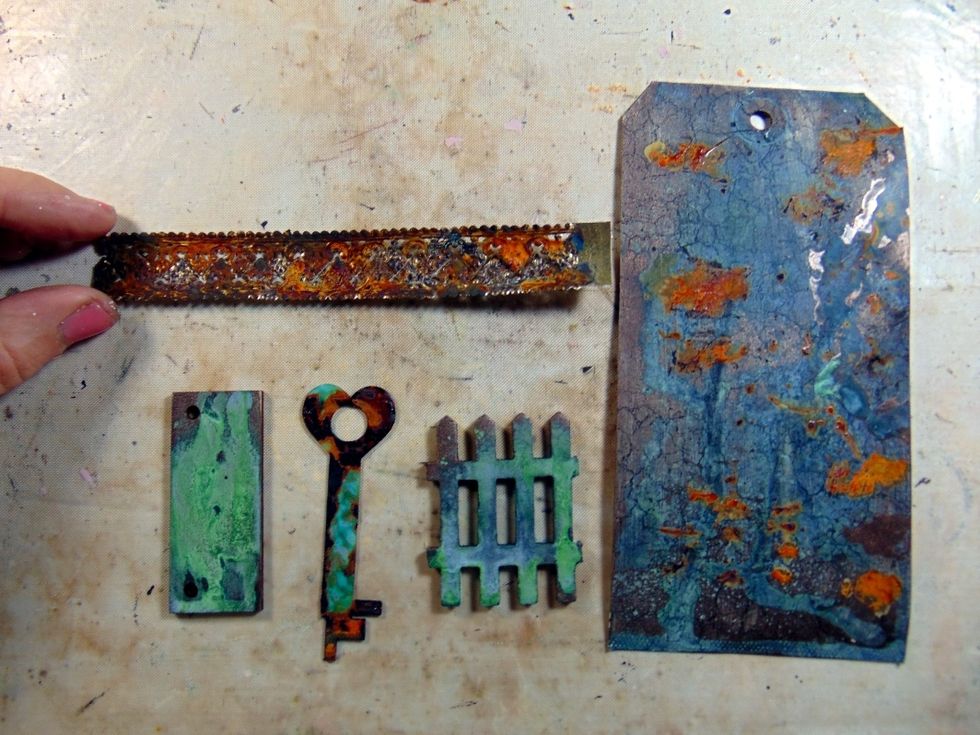 .....and Voila! Isn't it amazing!?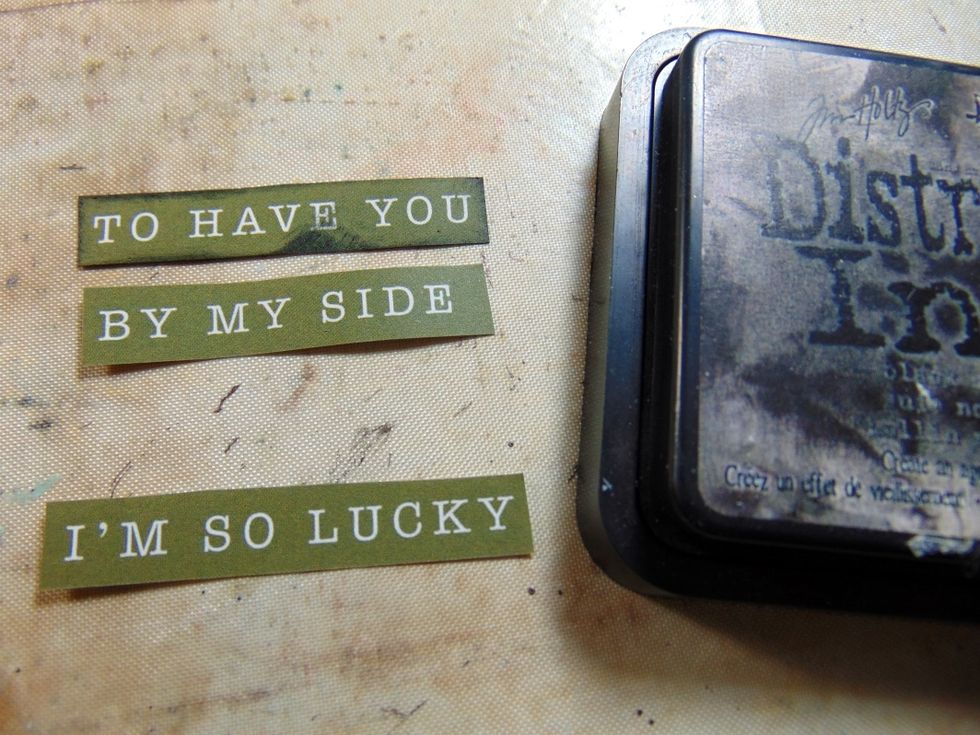 I used a Paper Brand strip from last months kit with this quote on the reverse side, cut it up and inked the edges with Distress Ink Black Soot.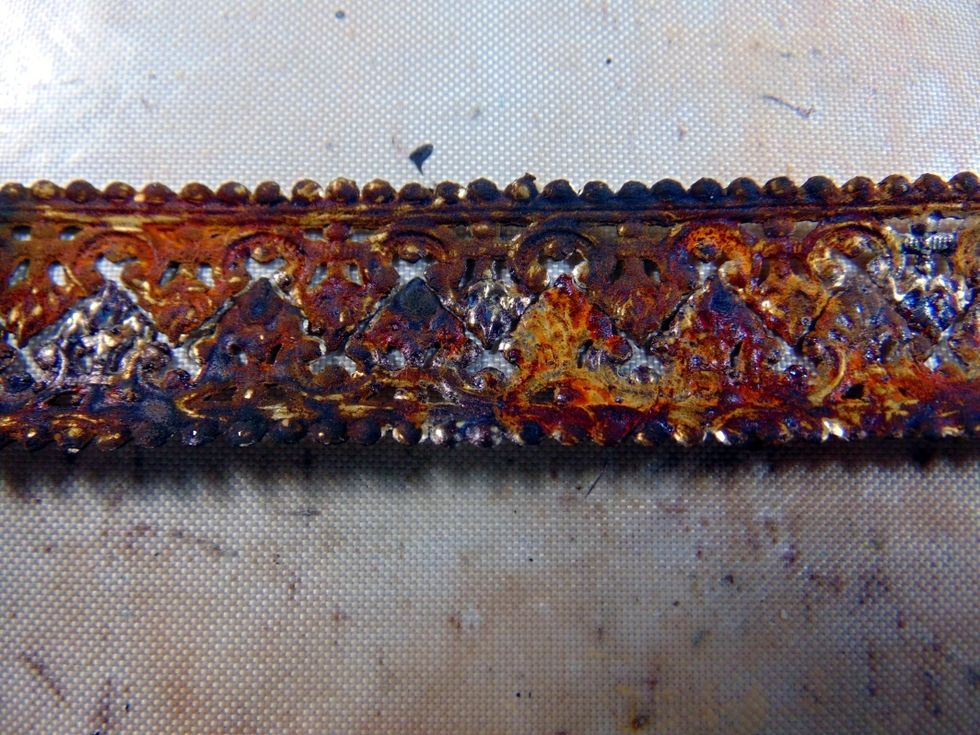 I had to show you this..... its the gold ribbon using the Iron & Patina....... fabulous!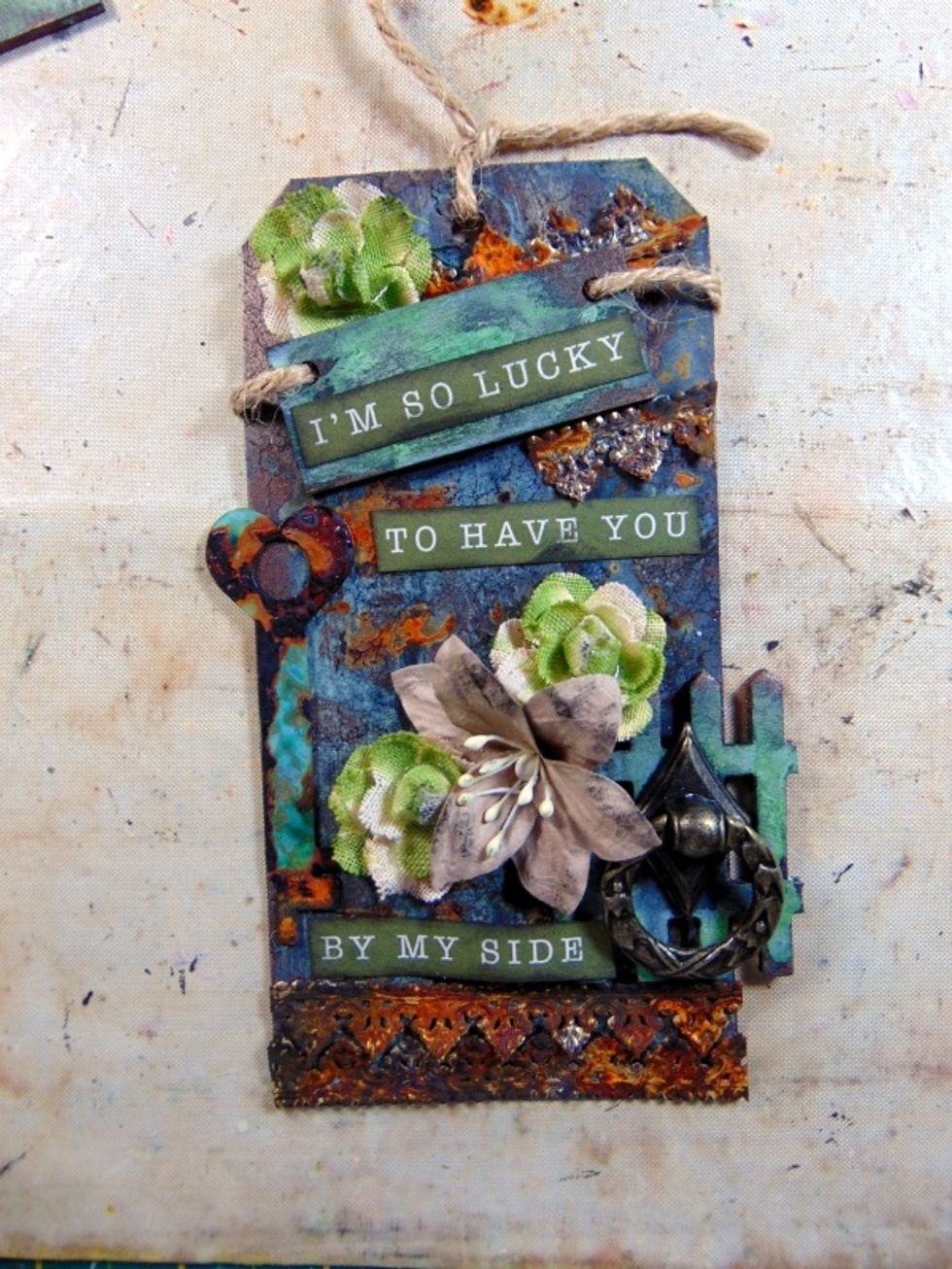 Now layer up all your gorgeous altered pieces and add some flowers and the metal door knock piece from the August kit to finish off.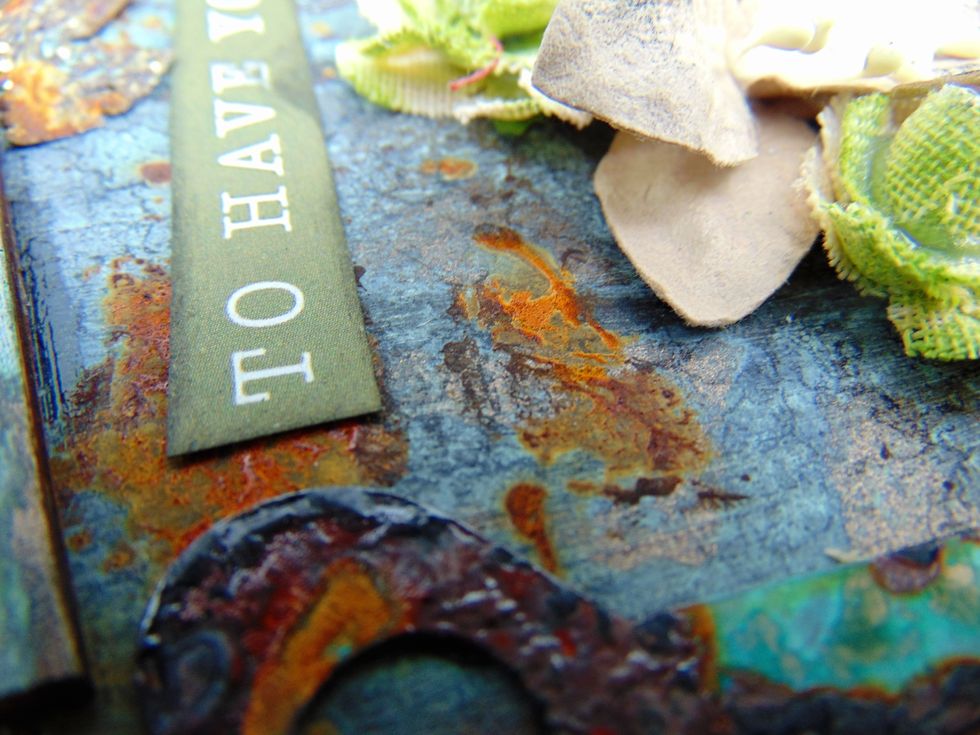 A close up of the tag.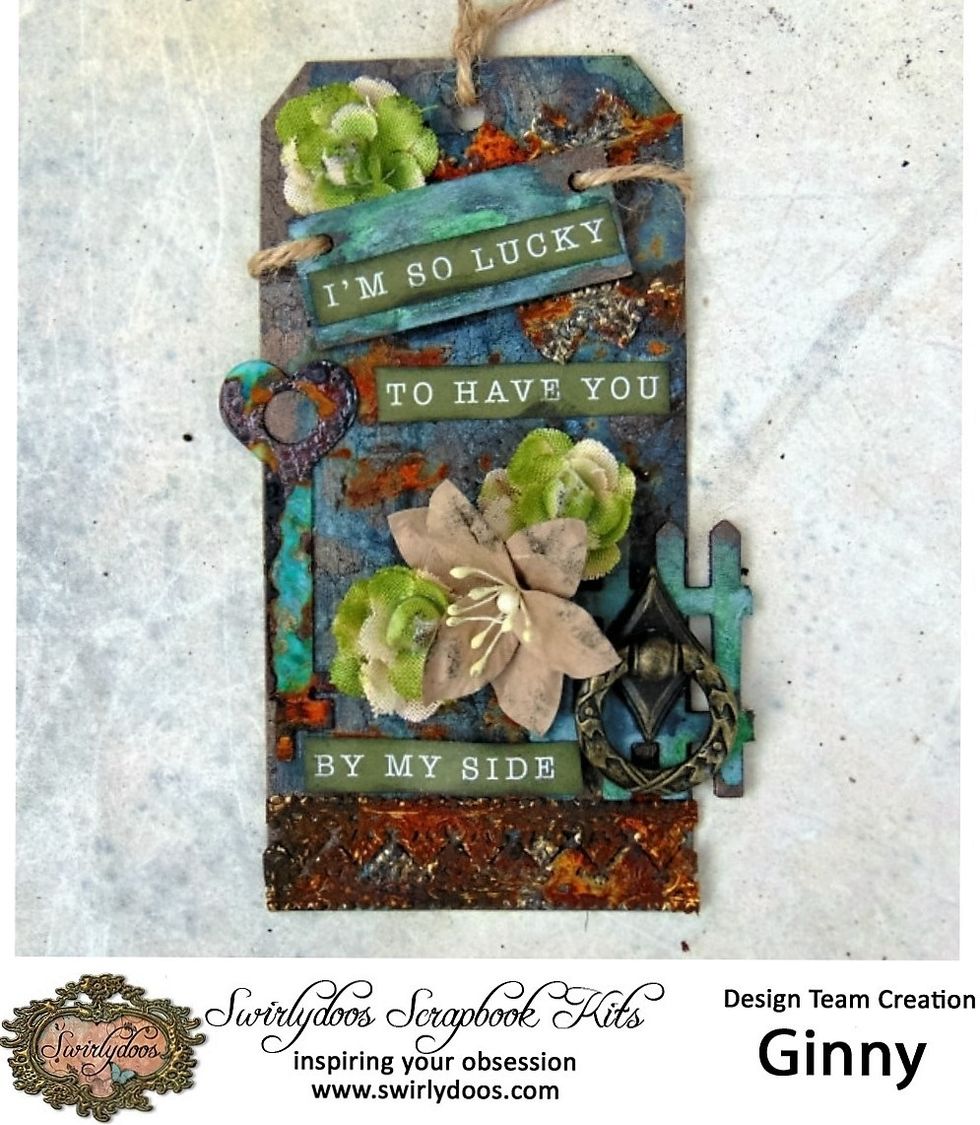 Ten Seconds Studio VerDay Paint Kit
Swirlydoos August Technique Kit 2016
Swirlydoos August Mediums Add On kit 2016
Swirlydoos August Flower Add on - green flower
Swirlydoos August Main Kit 2016
Distress Ink Black Soot
Staz On ink Black
Swirlydoos August Embellishment Add on 2016