How to create a symmetrical triangle arrangement
Create a Symmetrical Triangle Arrangement
16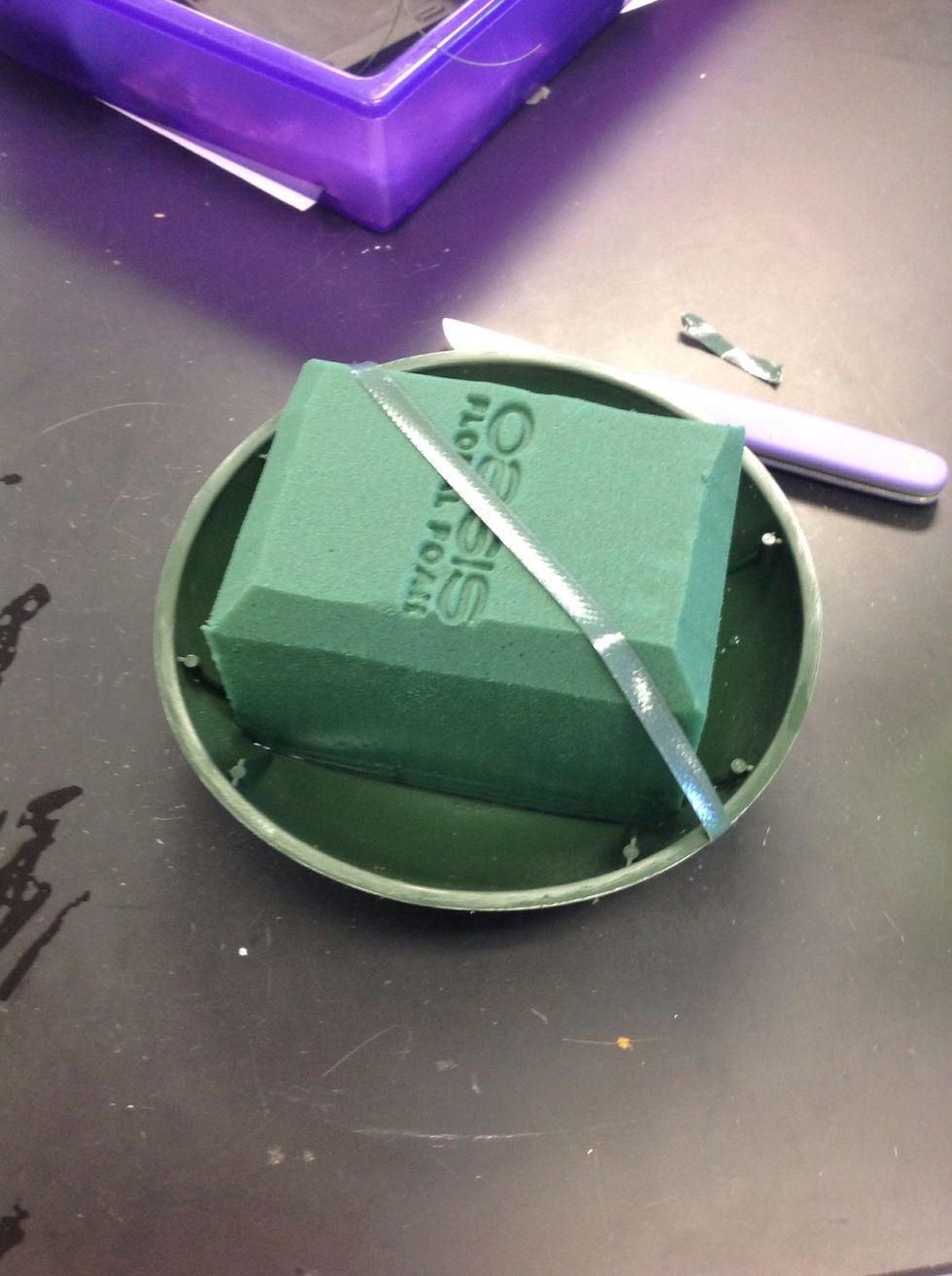 Soak, cut, and tape floral foam.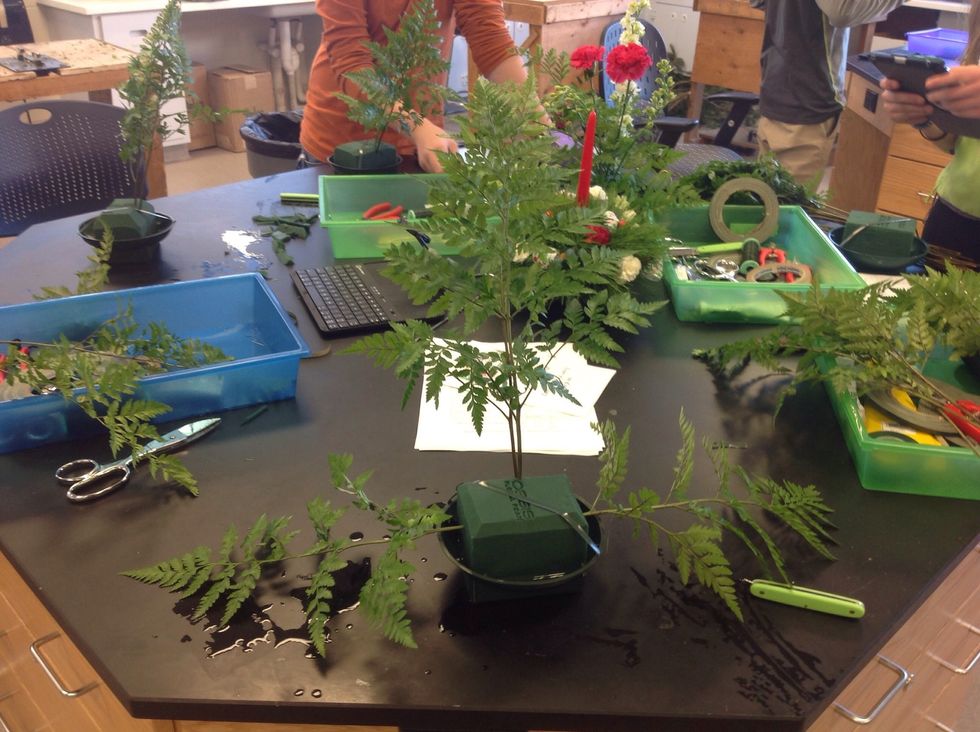 Add 2 pieces of leather leaf back to back at the top of the arrangement, then around the bottom keeping a triangle shape.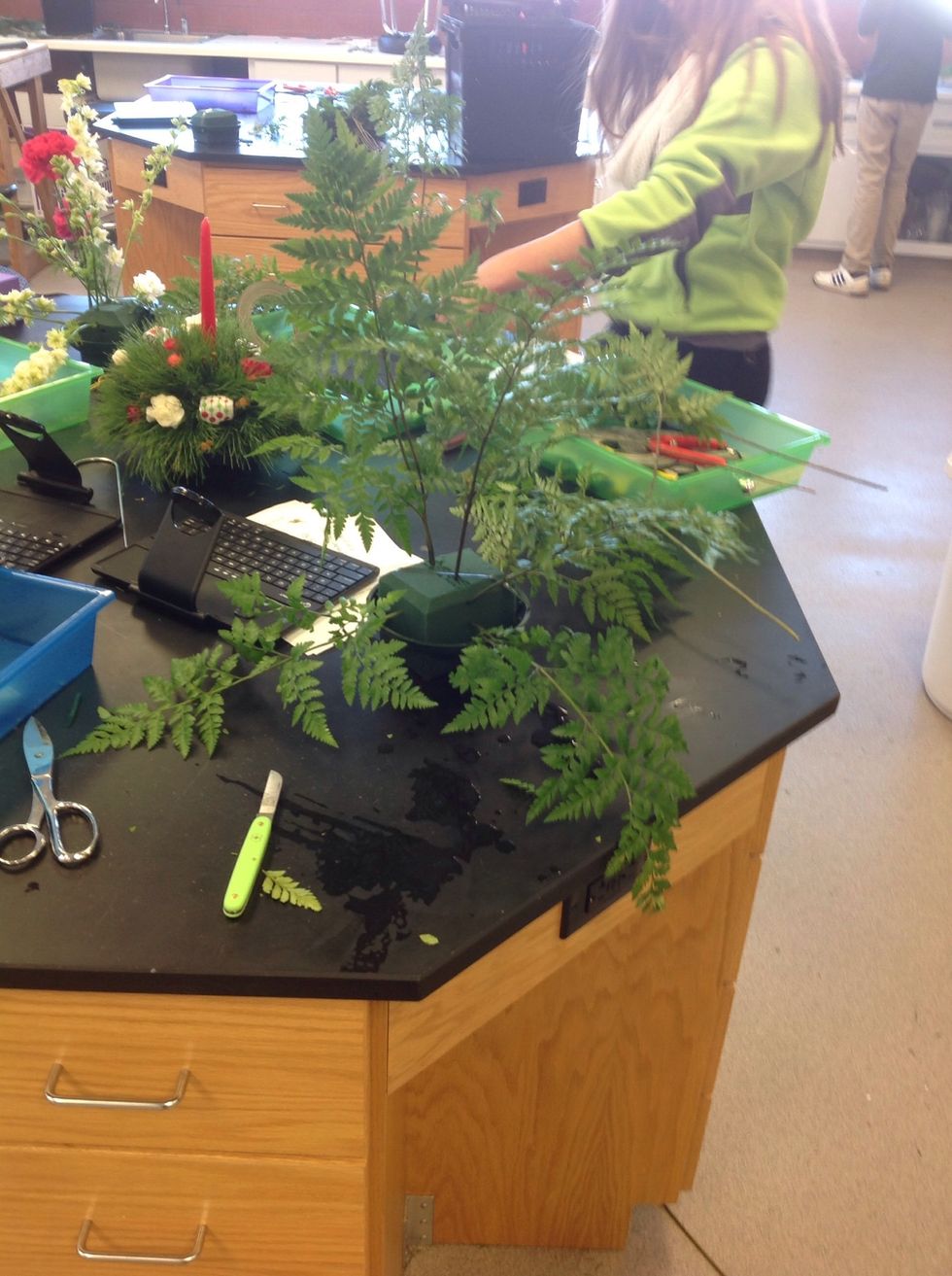 Add leather leaf all around the arrangement to fill the empty spaces, make sure to keep triangle shapes.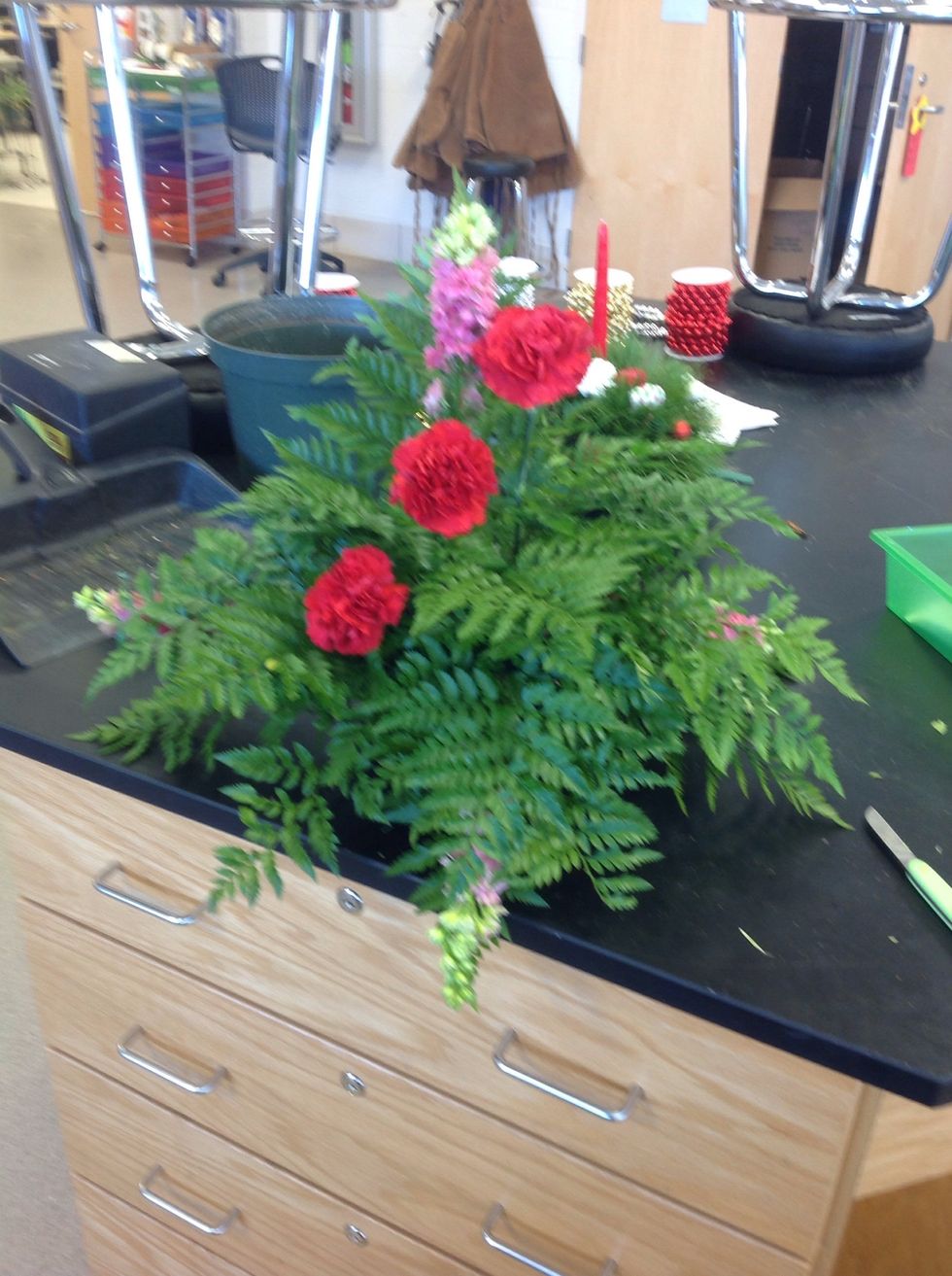 Add larkspur and carnations into arrangement.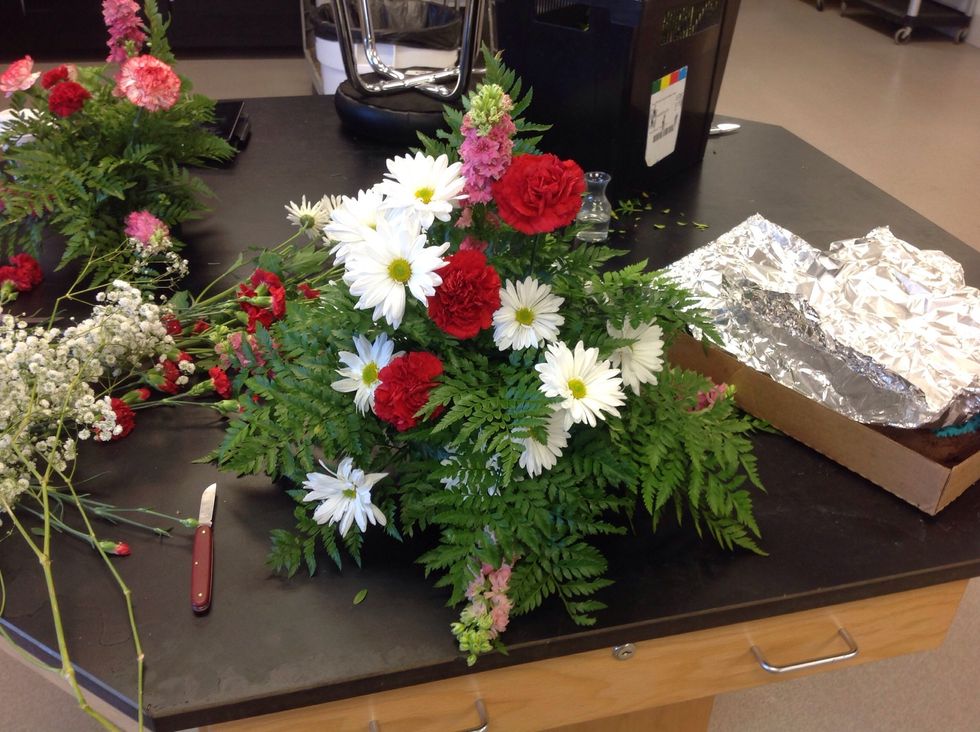 Add mums in to complement the carnations.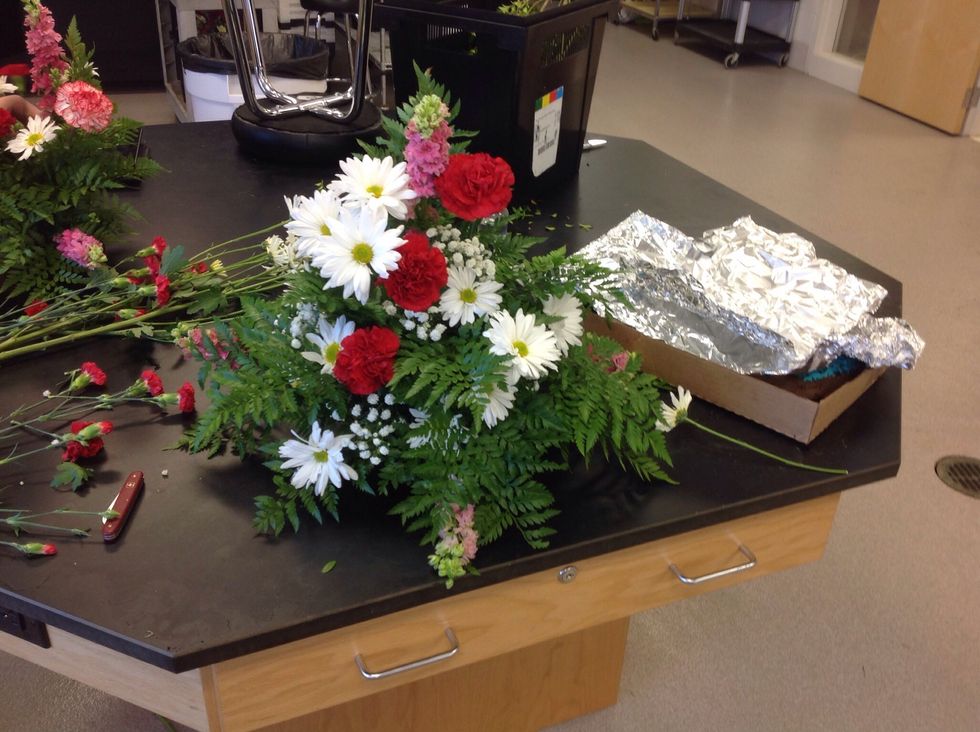 Add gyp to fill in the empty spaces. And then your arrangement is finished!
Carnations
Mums
Gyp
Standard Round Dish
Floral Foam
Water
Floral Knife
Larkspur
Anchoring Tape