First you need to create a free Symbaloo account at www.symbaloo.com .
Fill out the account information.
Select get started with your webmix.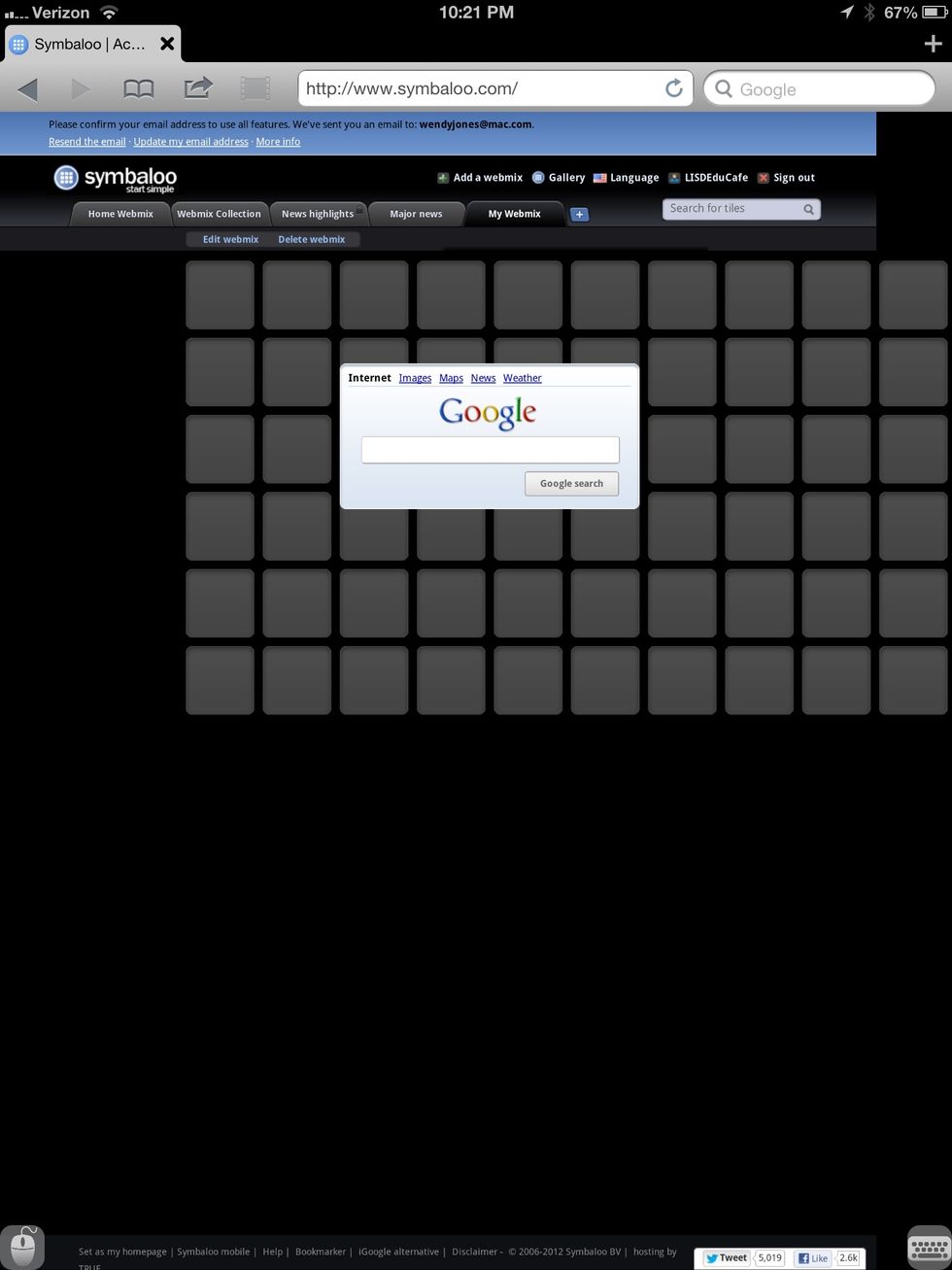 Select the plus sign to get a new webmix. Select edit webmix.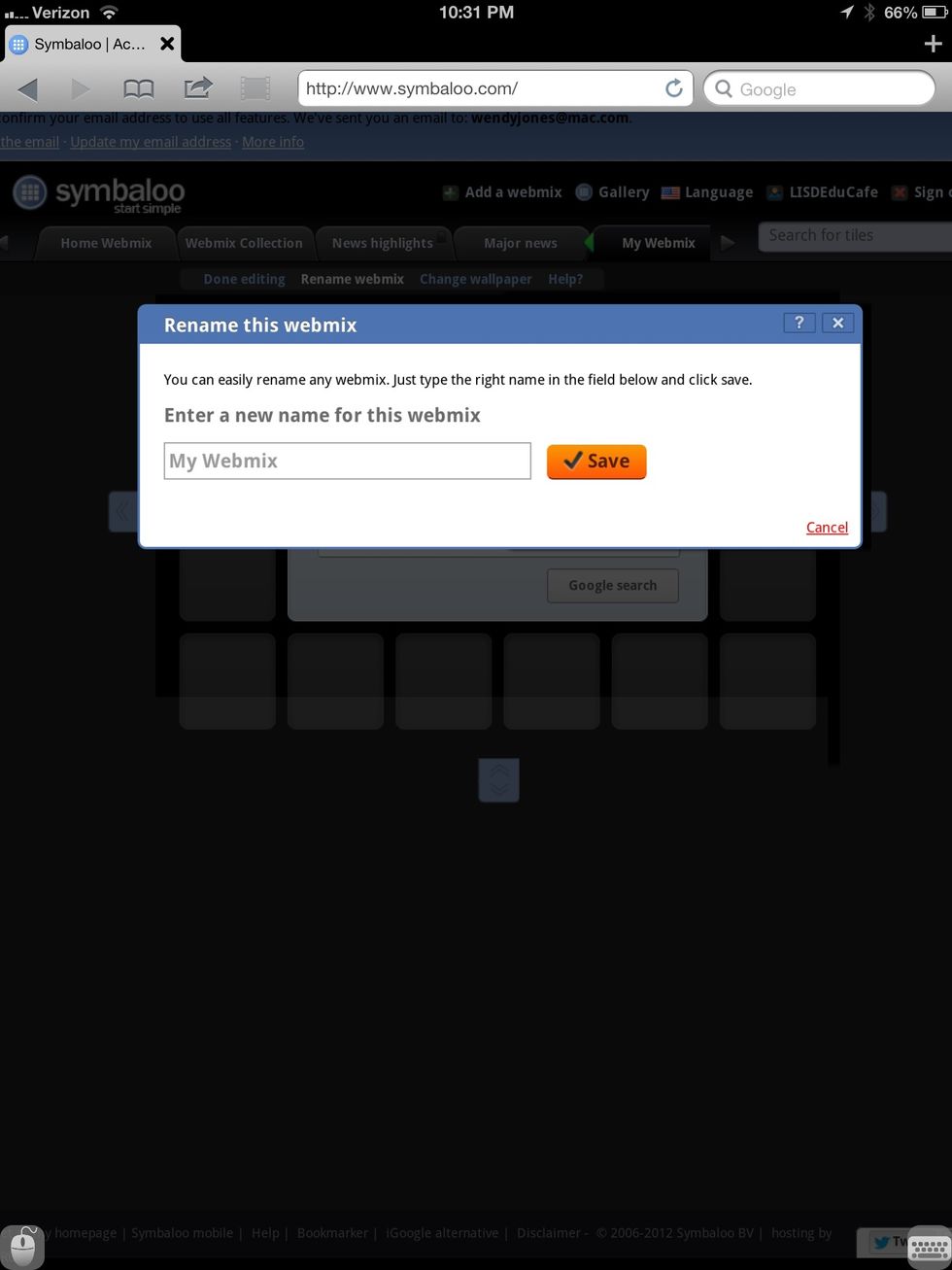 Select Edit Webmix. Select Rename Webmix. Enter webmix title. Save.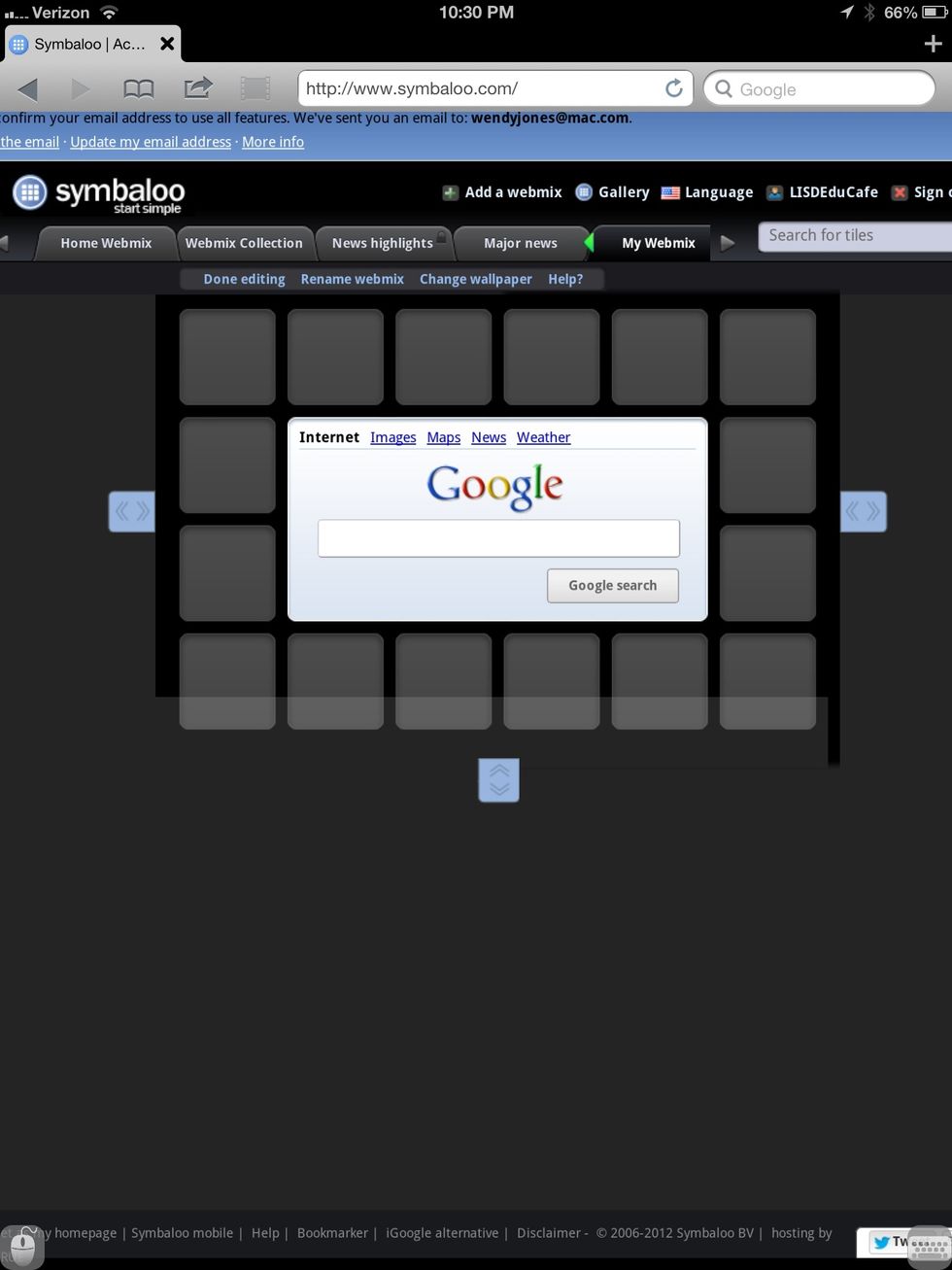 Use the blue arrow buttons on the side to adjust the size of the board.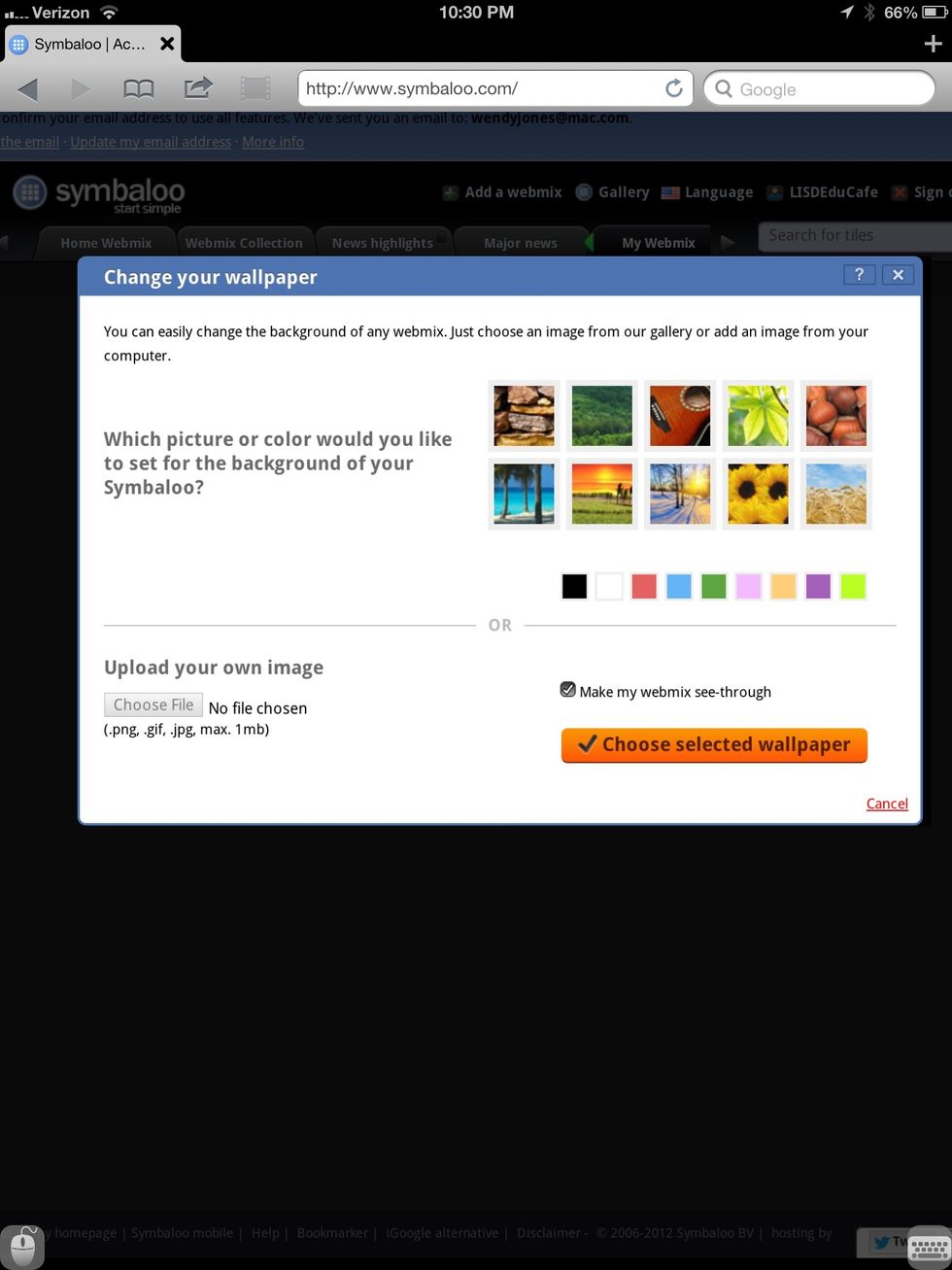 Select change wallpaper. Choose between a picture, a plain background, or upload a picture. Select Choose Selected Wallpaper
Click on a blank tile to add a link. Select create your own tile.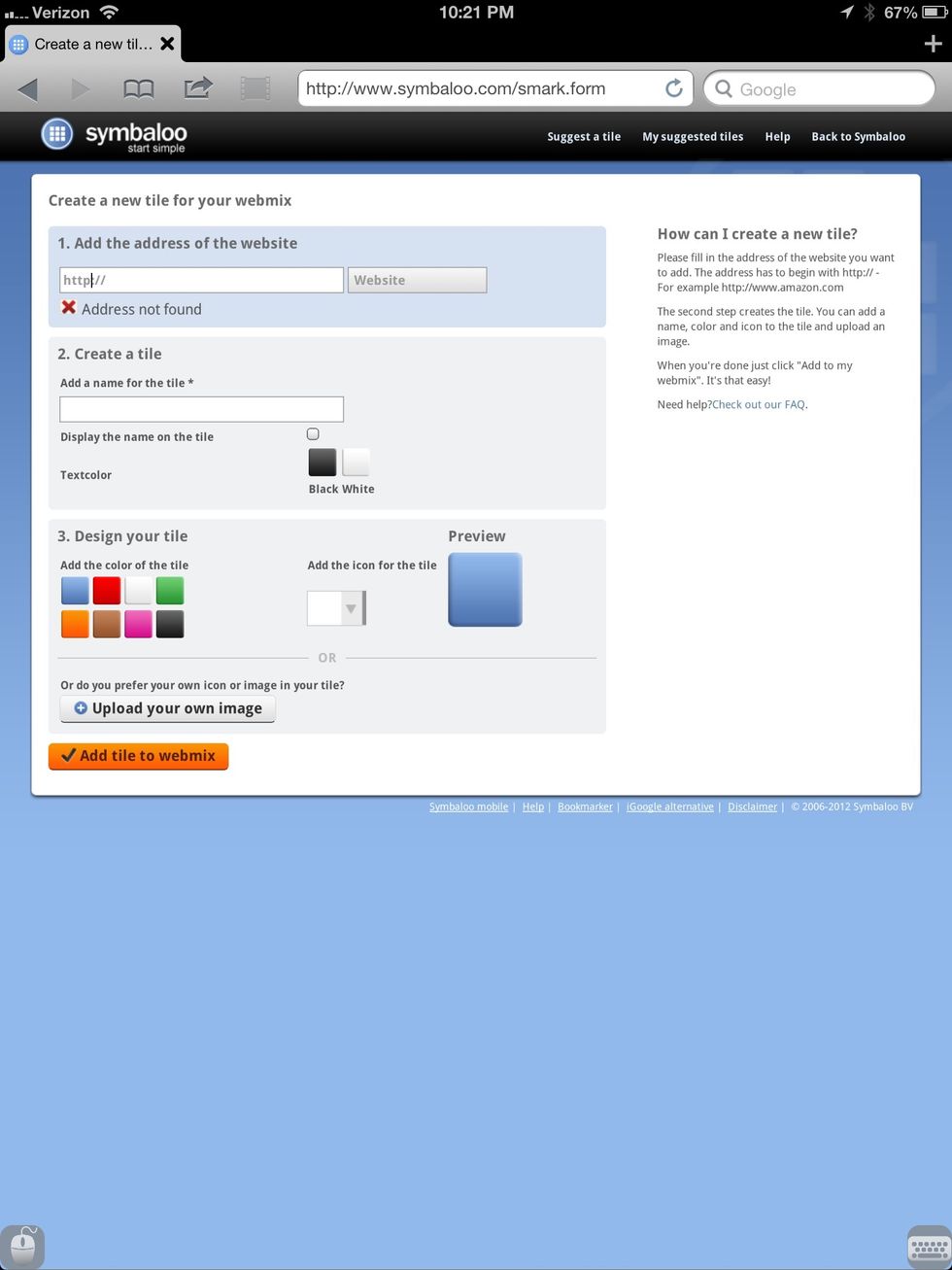 Enter the web address of the site. The address will verify and populate the title- adjust as necessary.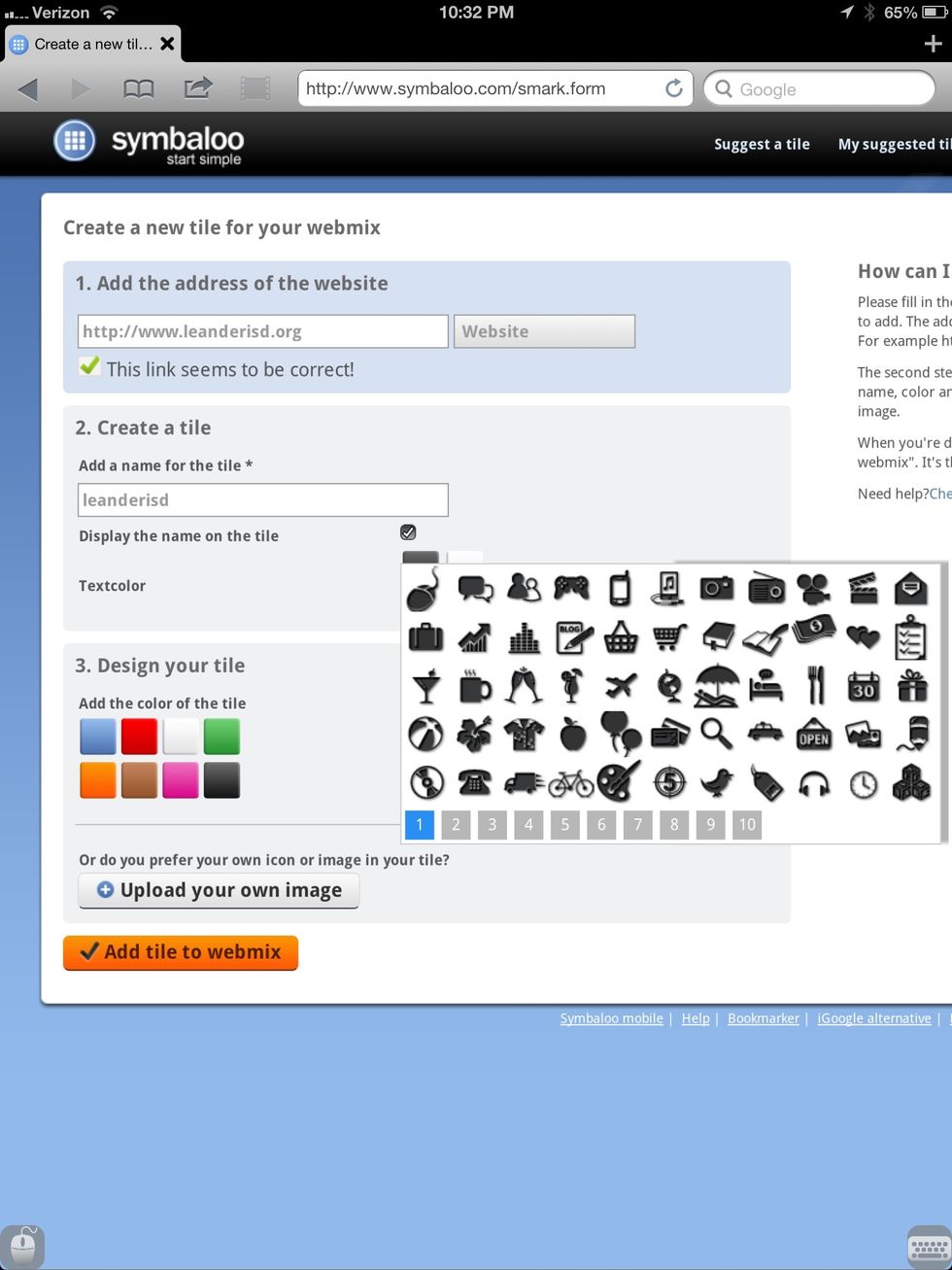 Choose to leave the default tile or adjust the color or icon. Upload your own image if appropriate.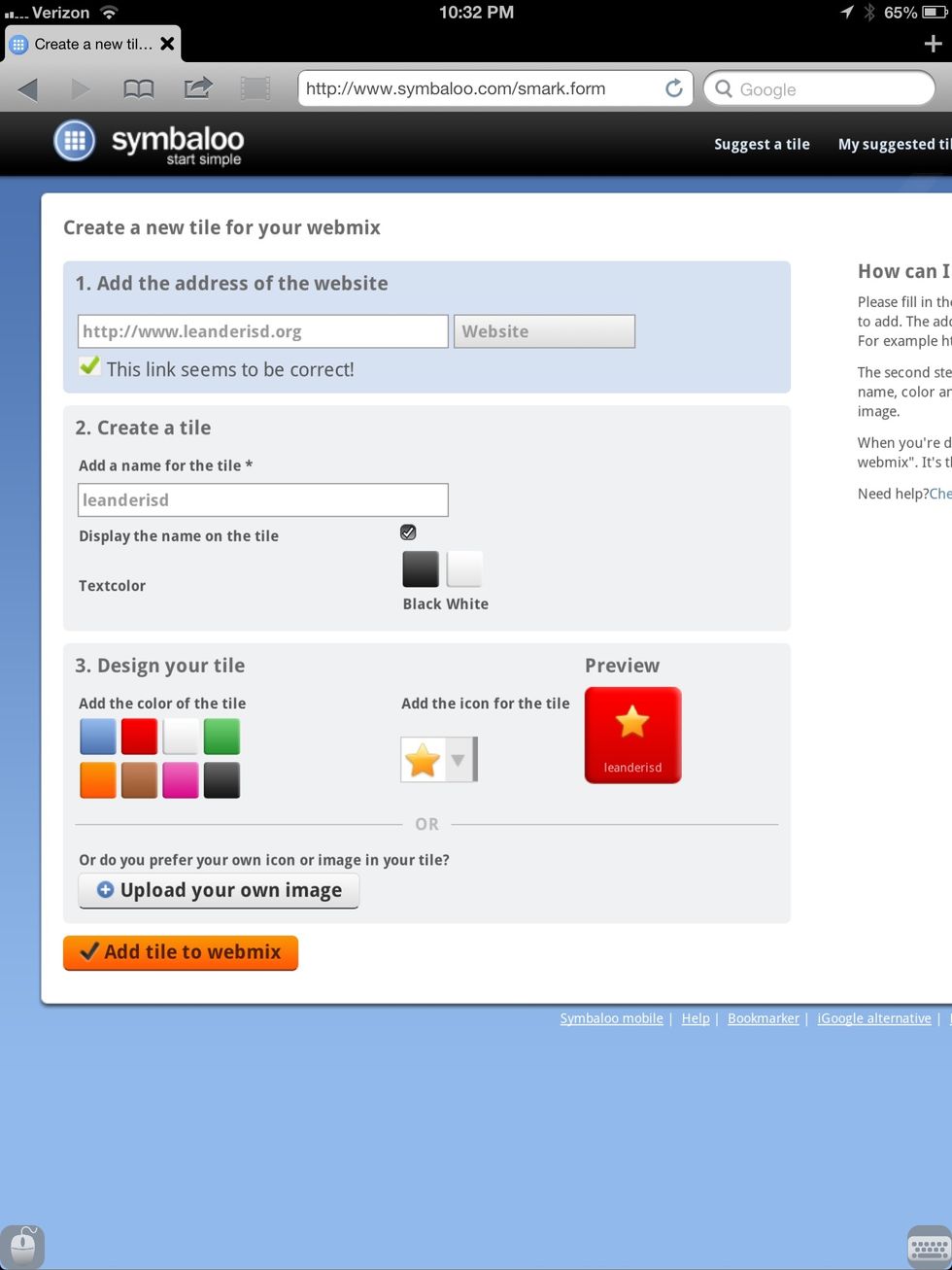 Add tile to webmix.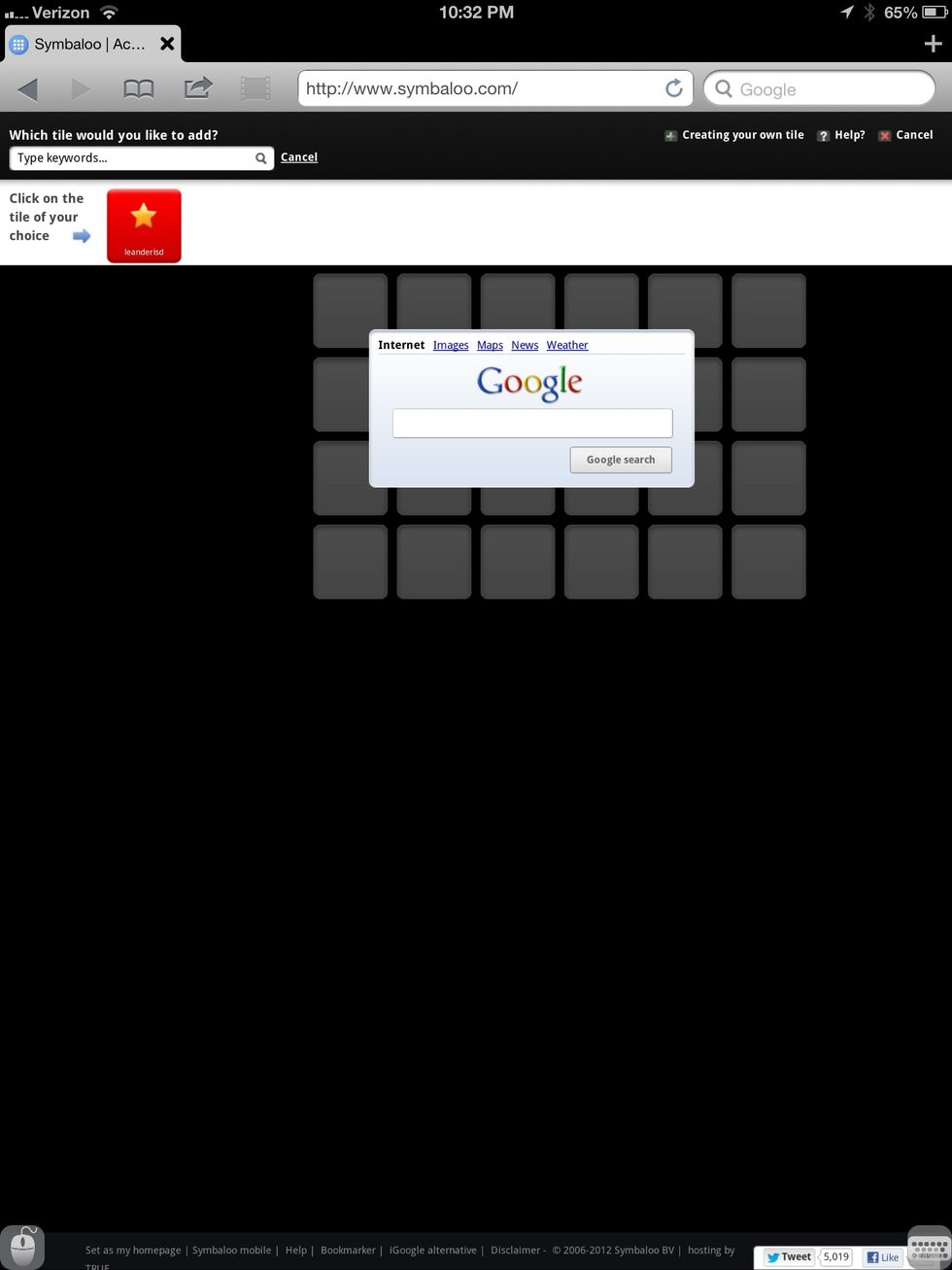 Drag the new tile from the top navigation bar down to the board.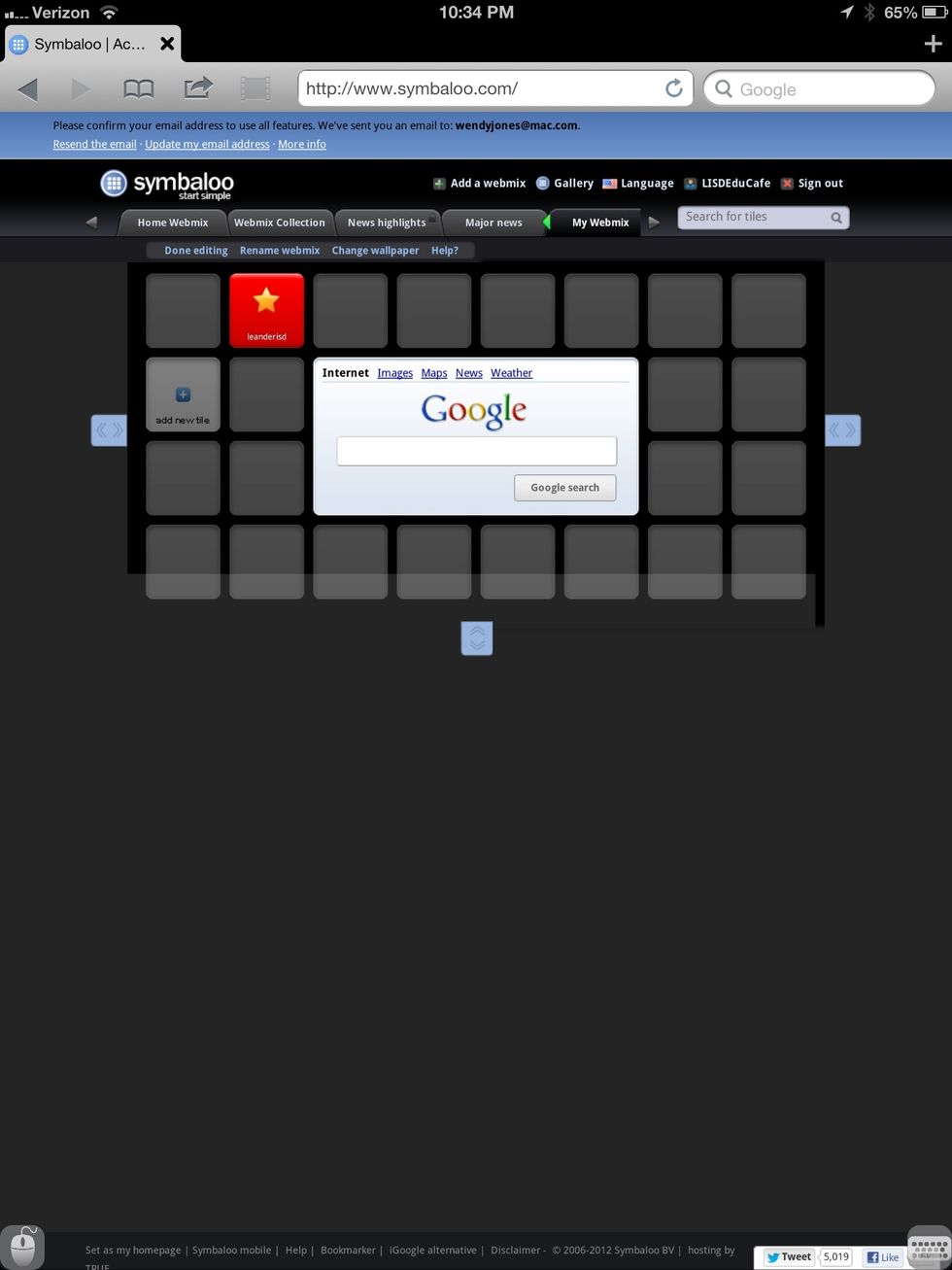 Select done editing.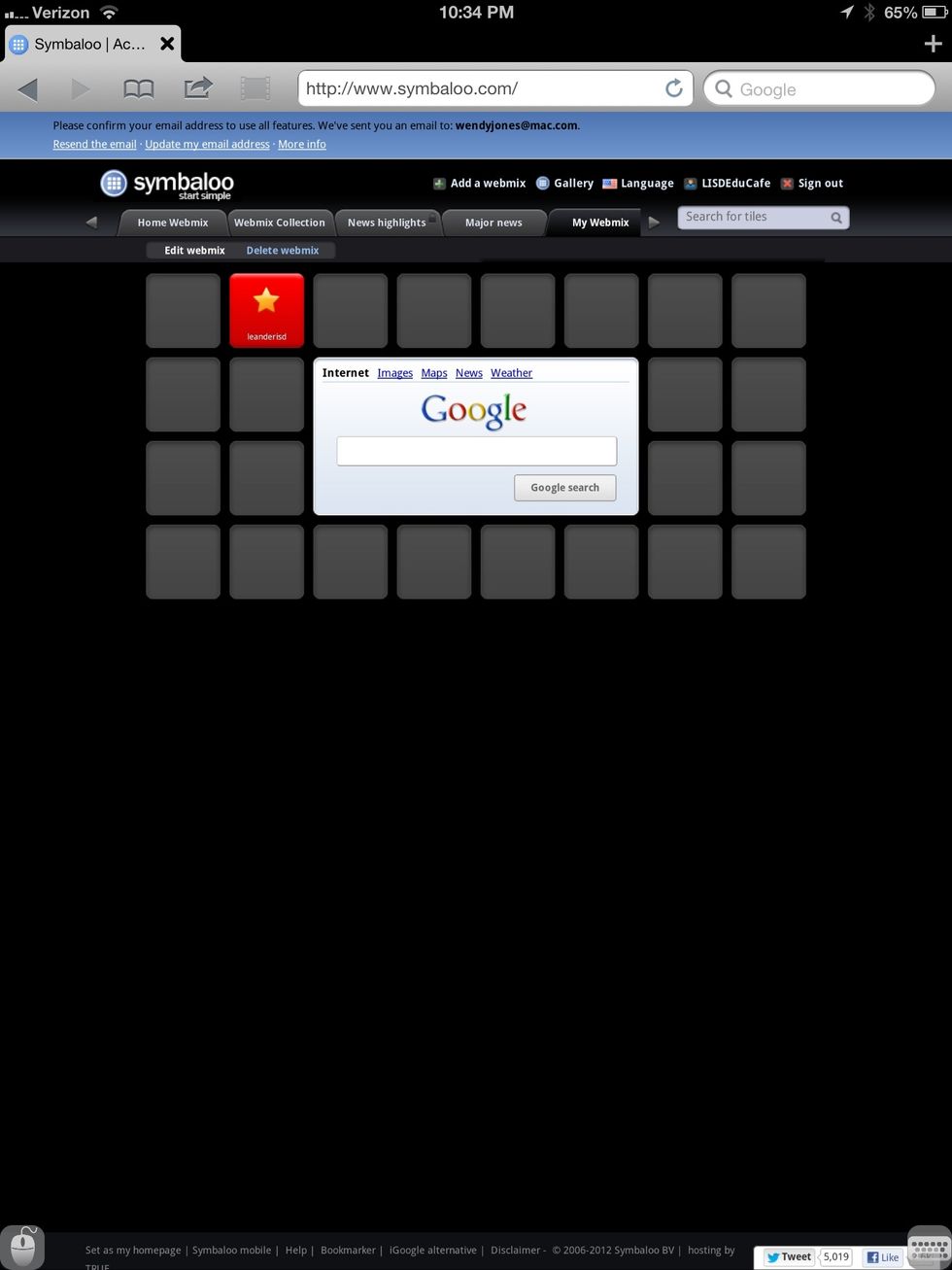 Repeat the process by adding additional tiles.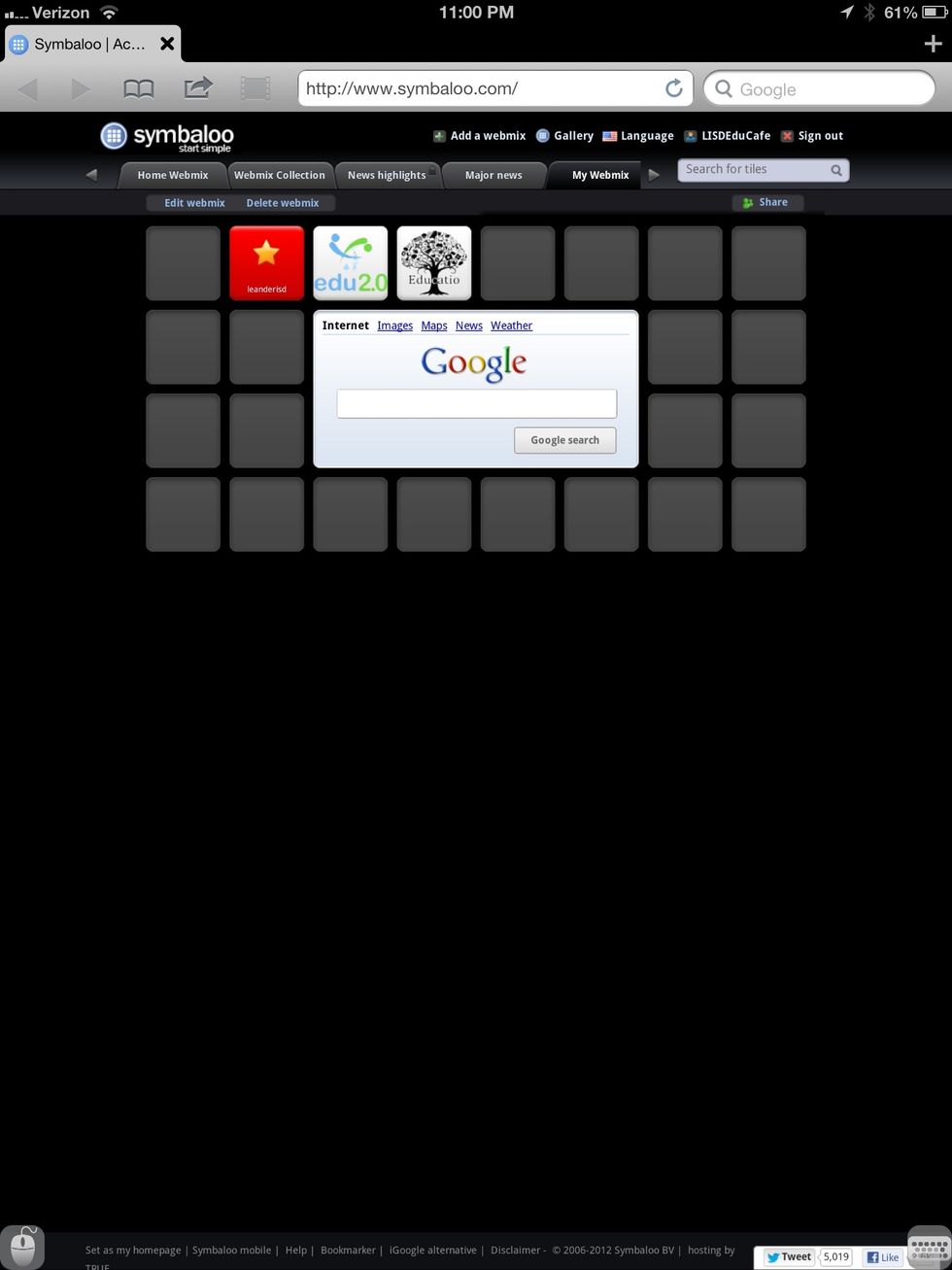 To share with others, select share in the upper right corner.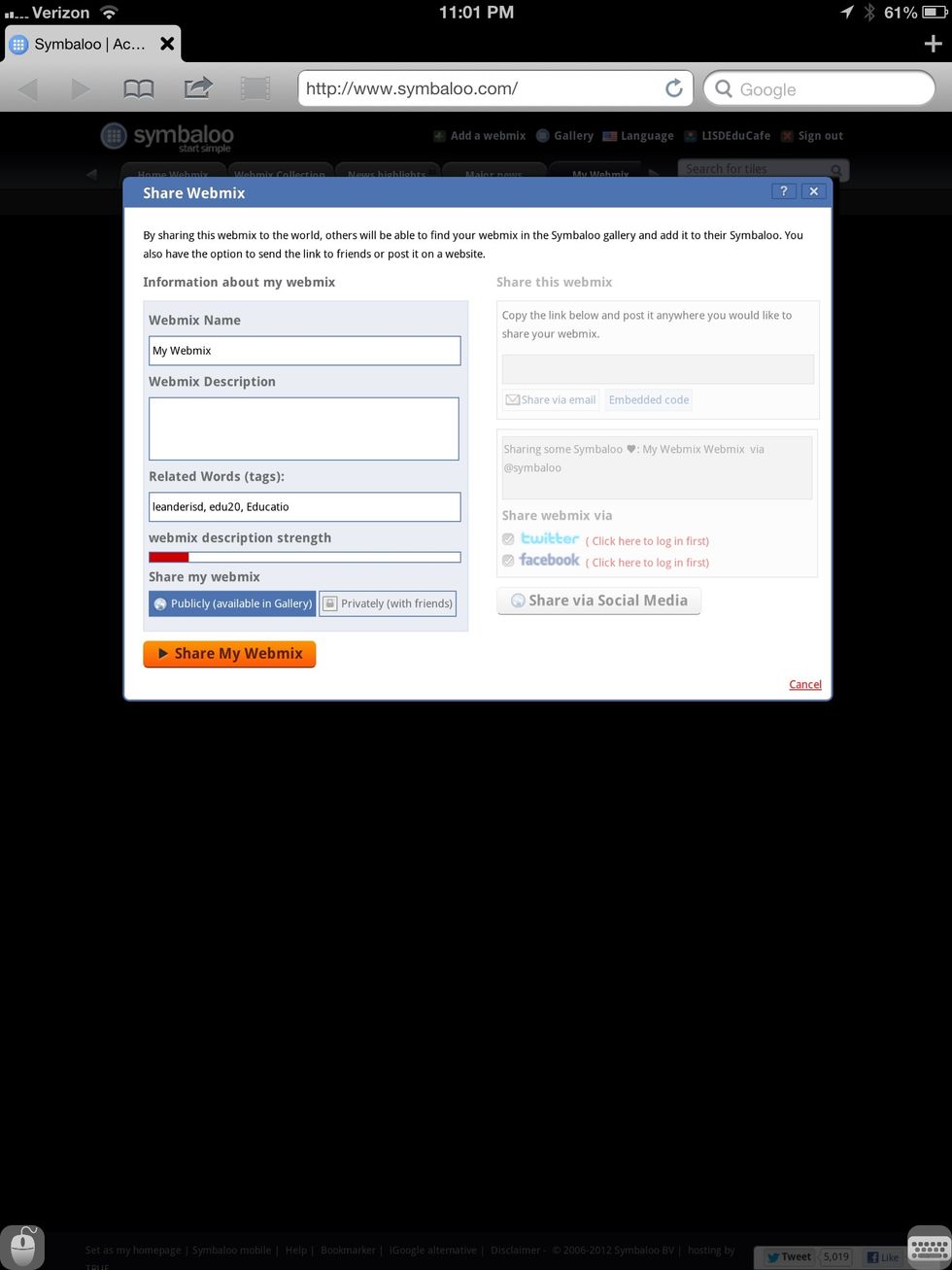 Enter the webmix title and description. Choose to publish public or with friends. Select share webmix.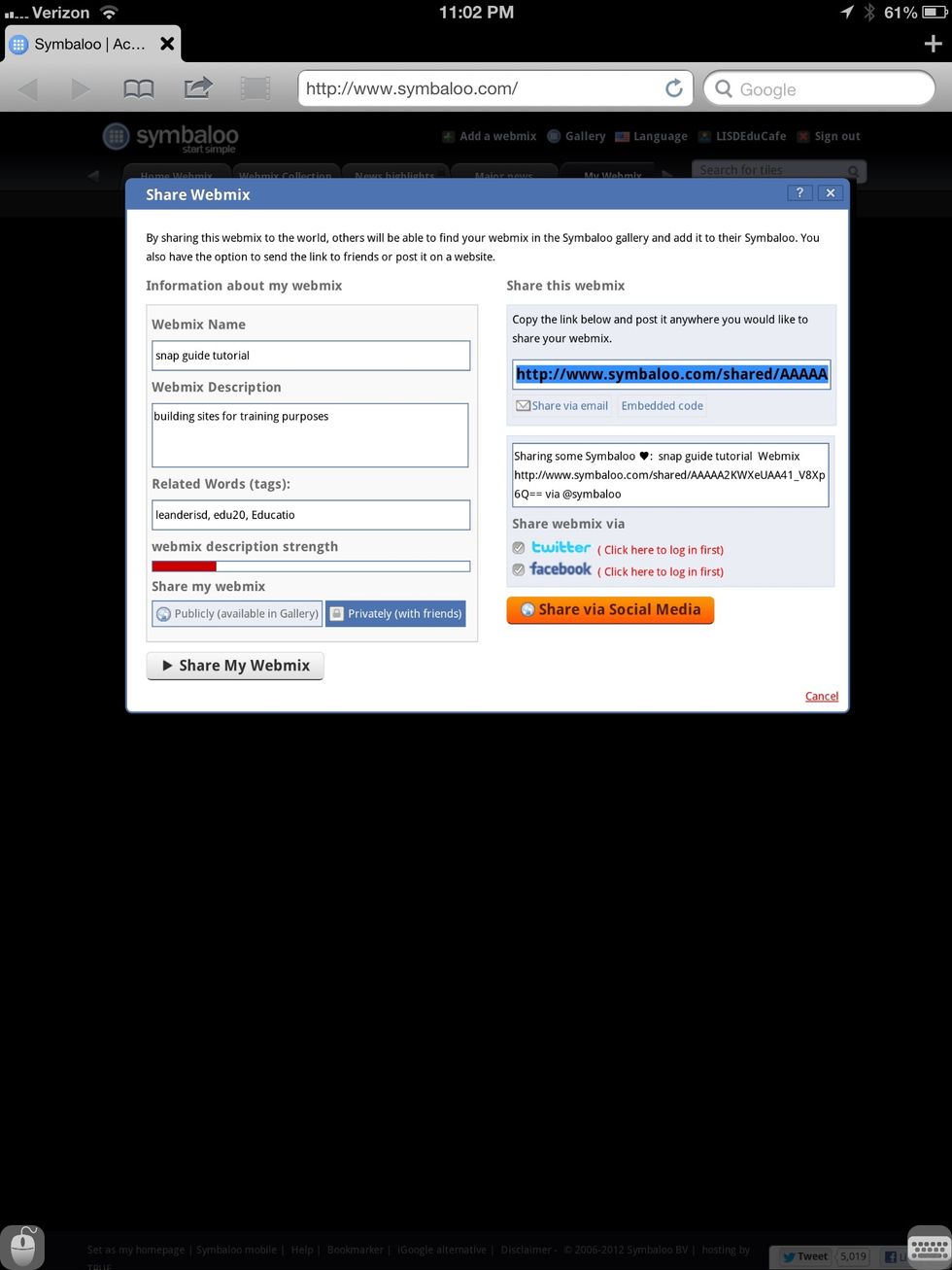 Copy the link in the share box. Paste this link on websites, documents, email, or other locations for sharing and collaboration.
The creator of this guide has not included tools