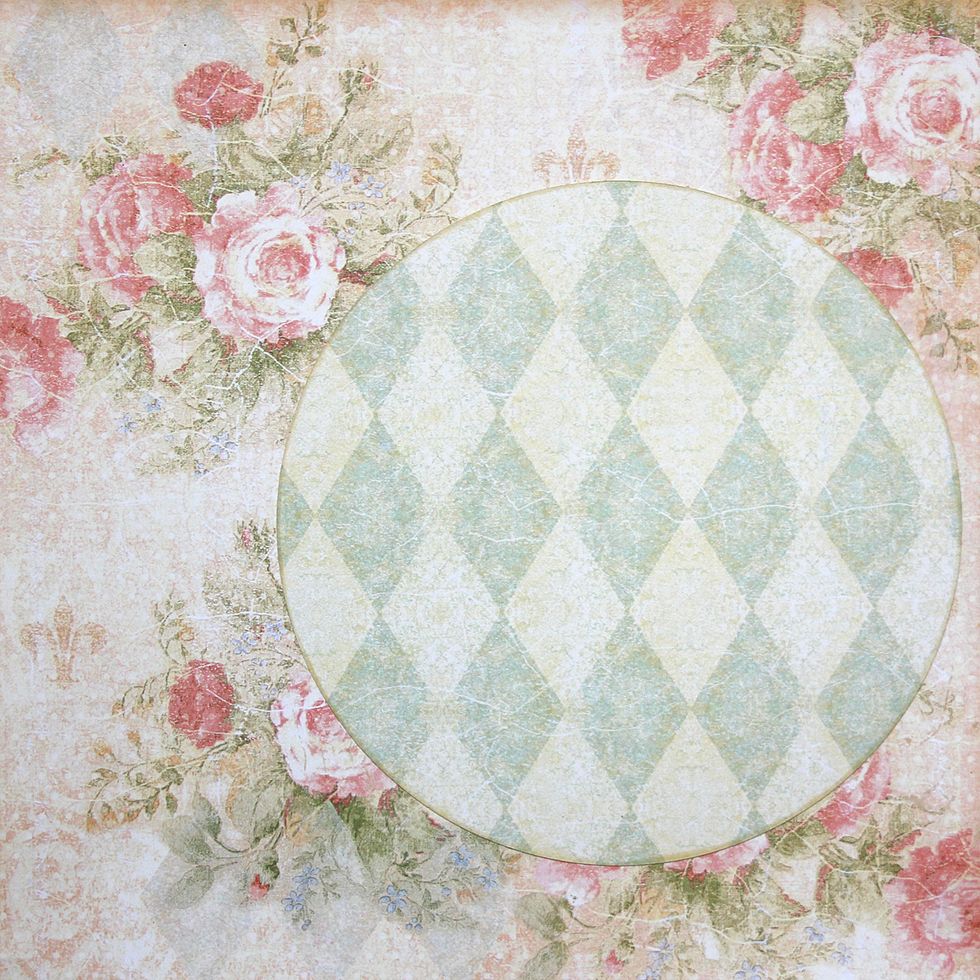 Cut an 8" circle from the harlequin patterned side of "From the Moment" patterned paper, ink edges and place on the right, center section of the floral side of "From the Moment"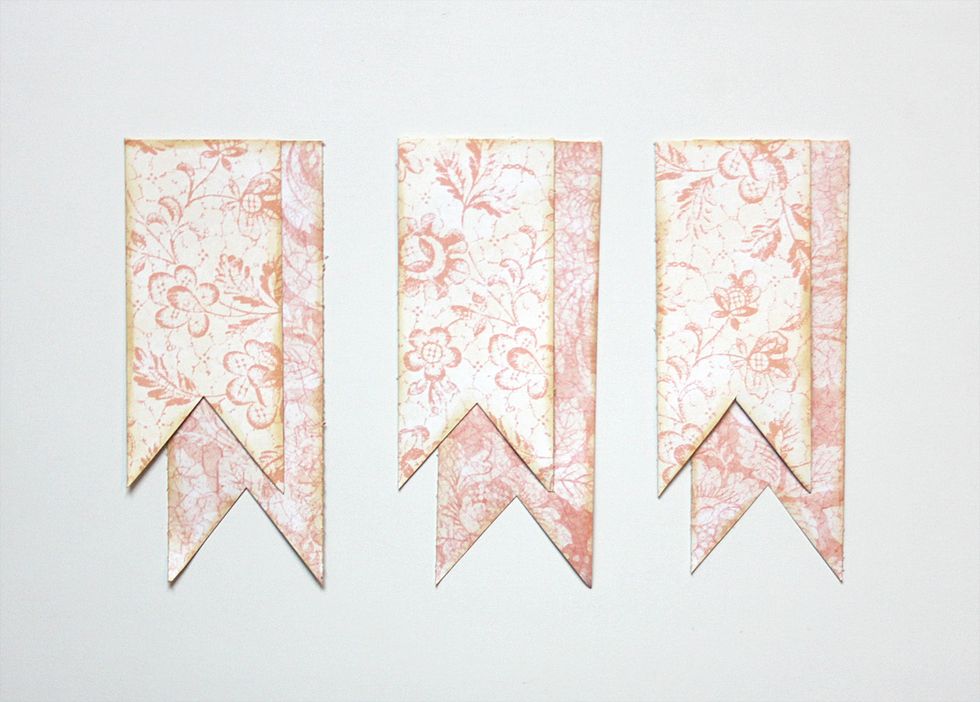 Using "Endless Love", cut three 1 3/4"x 5" and three 1 3/4" x 4" strips. For the 1 3/4" x 5", damask strips, use as base of design, use floral side as the top. Cut inverted "v" into the bottoms.
Cut two baby images from "Sentimental Baby", ink edges.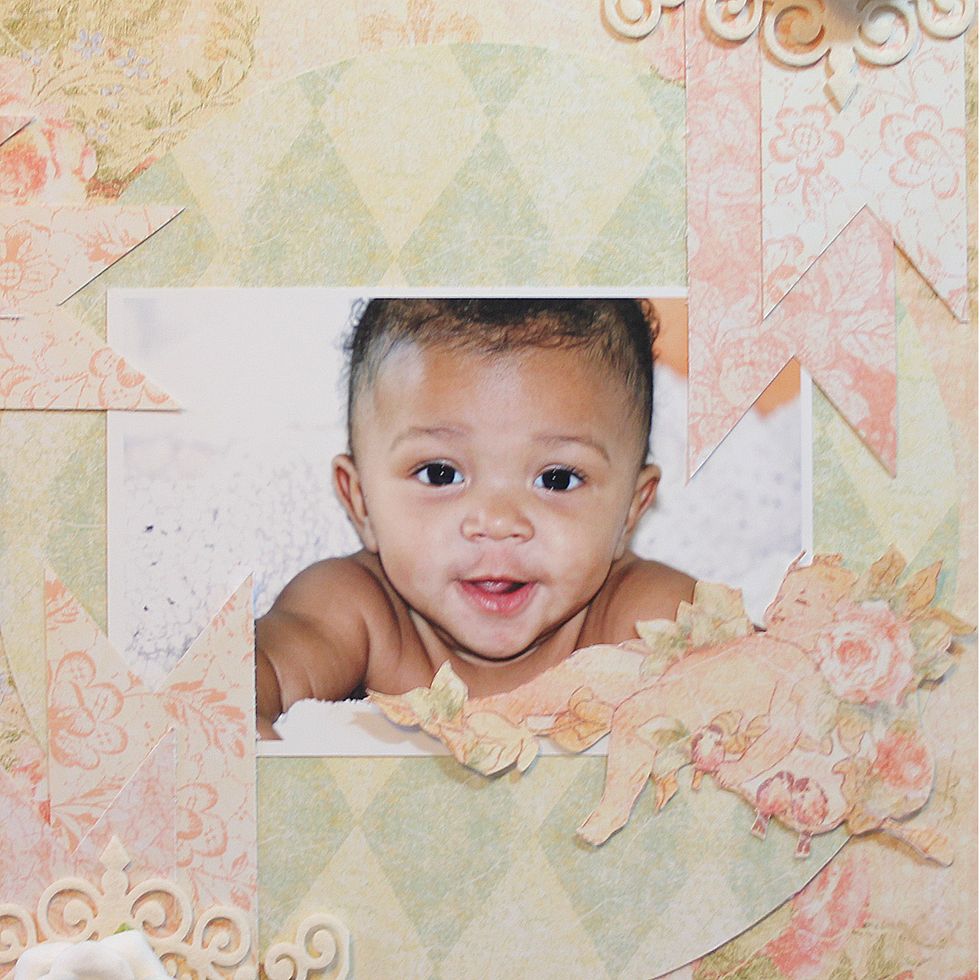 Add cut images as shown.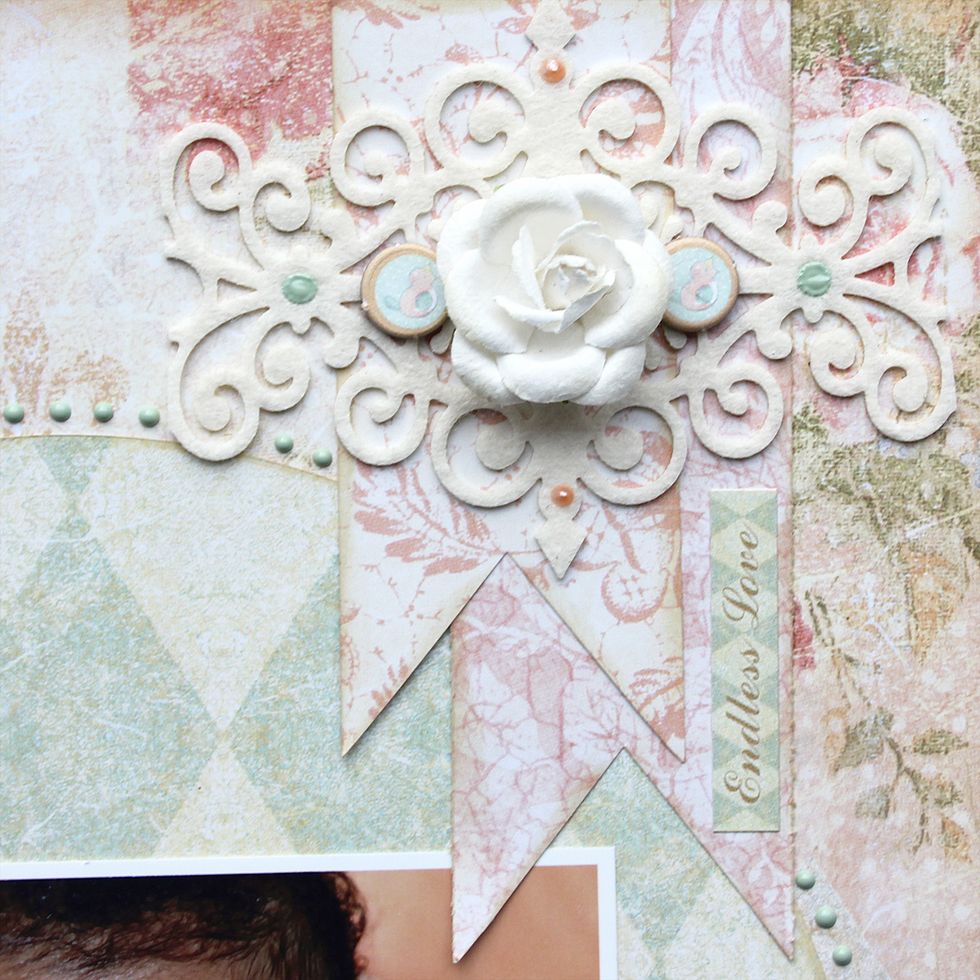 Cut felt strips into 3 sections and place on top of banners. add flower to the center of the felt pieces, then add chipboard to the sides of the flower. Add liquid pearls in salmon and light green.
Continue adding strips, cut designs and flowers as shown.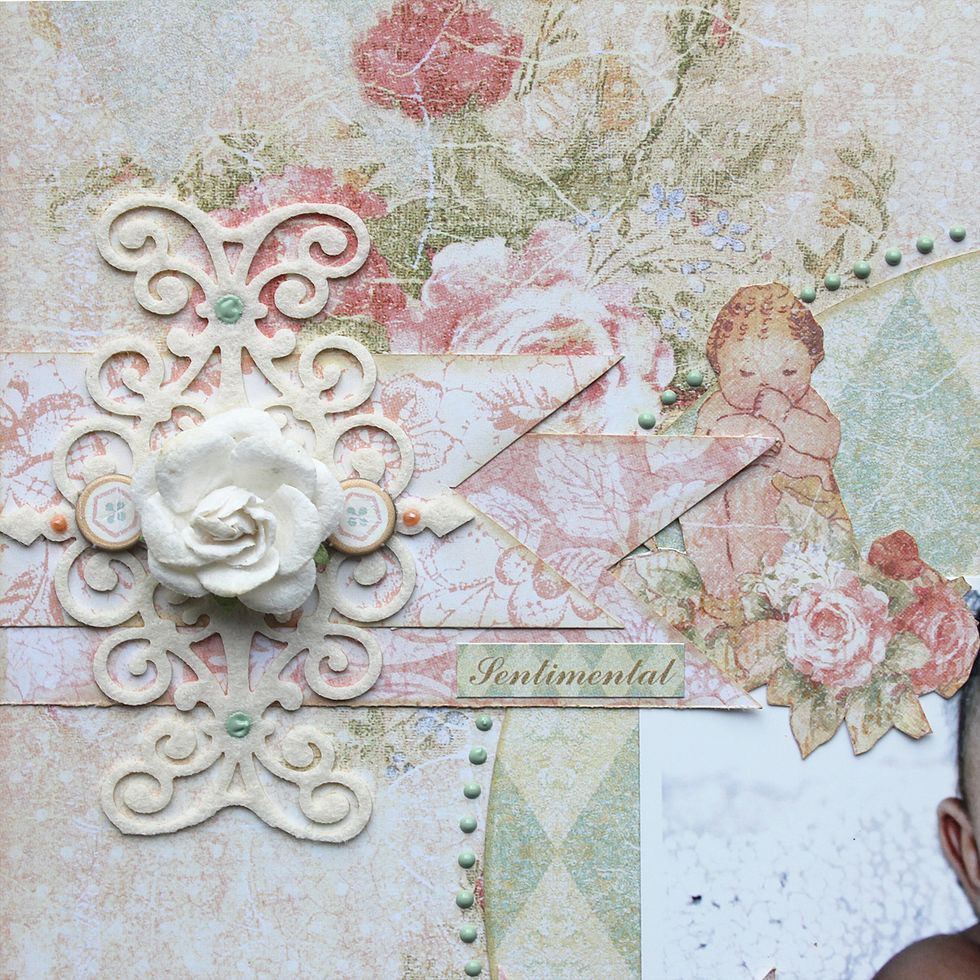 Add liquid pearls in light green around the circle and throughout the design as desired.
2.0 Graphic 45 "Baby to Bride", "From this Moment"
1.0 Graphic 45 "Baby to Bride", "Sentimental Baby"
1.0 Graphic 45 "Baby to Bride", Chipboard
1.0 8" Circle Cutter
1.0 Antique Linen Distress Ink
1.0 Recollections Felt Embellishments
3.0 Recollections Ivory Roses
1.0 Viva Decor Pearl Pen, Light Green and Salmon
1.0 Graphic 45 "Baby to Bride" Sticker Sheet