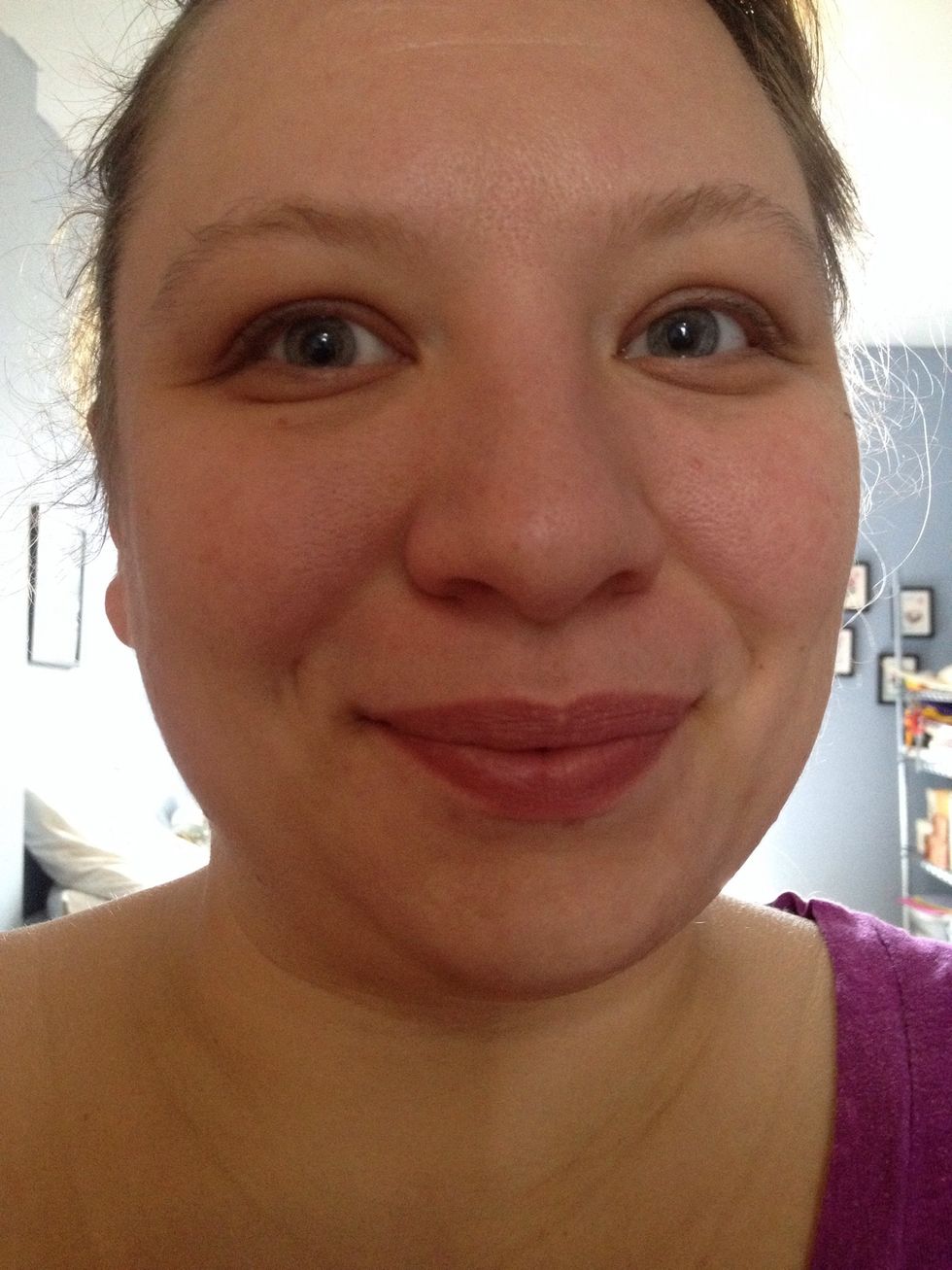 Starting with a clean bare face!
Moisturizer-- I like this one, but whatever you like!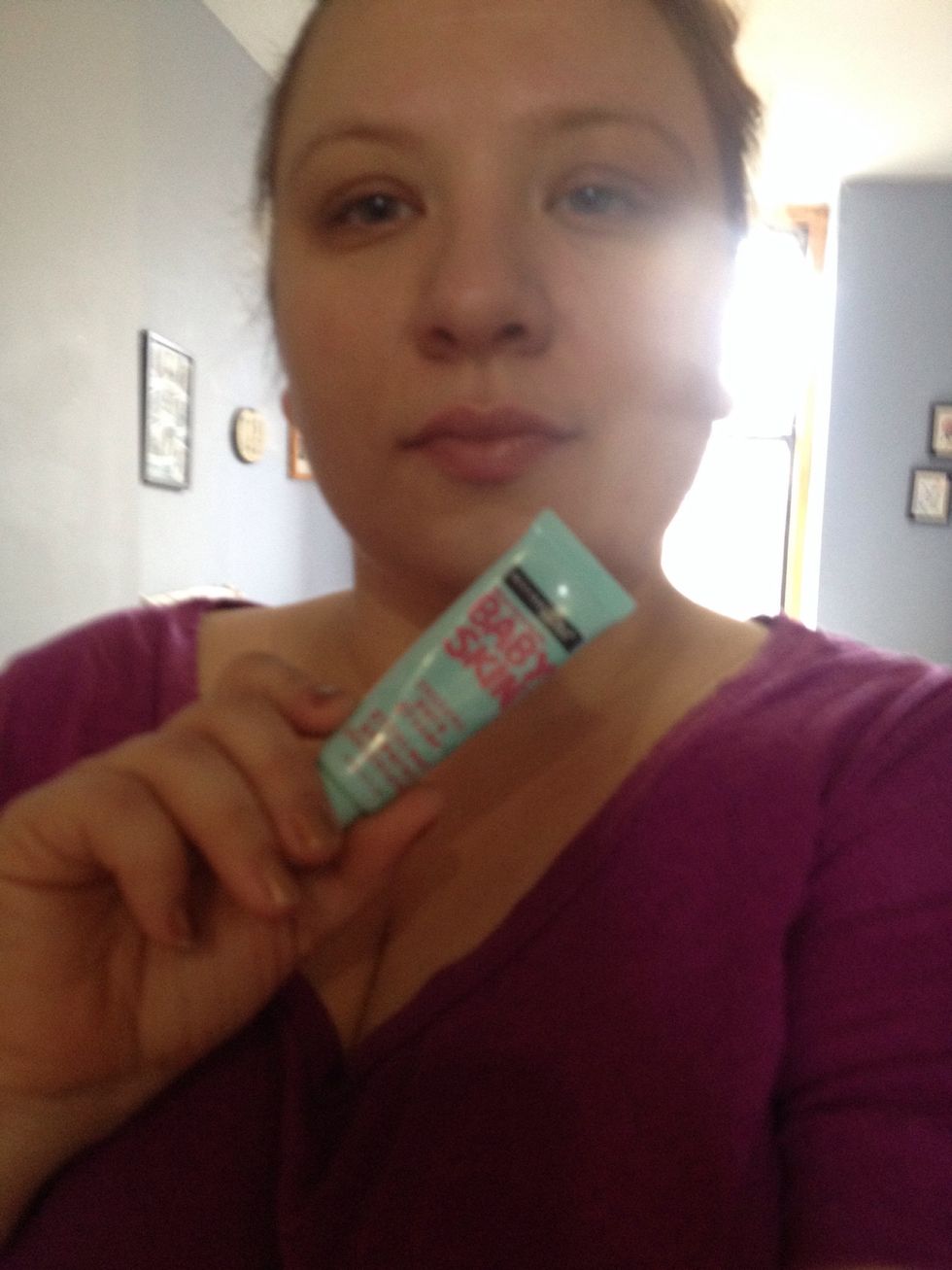 Primer. I like this one-- a cheap dupe for mufe hd primer.
Foundation: I'm obsessed w this Maybelline dream powder stuff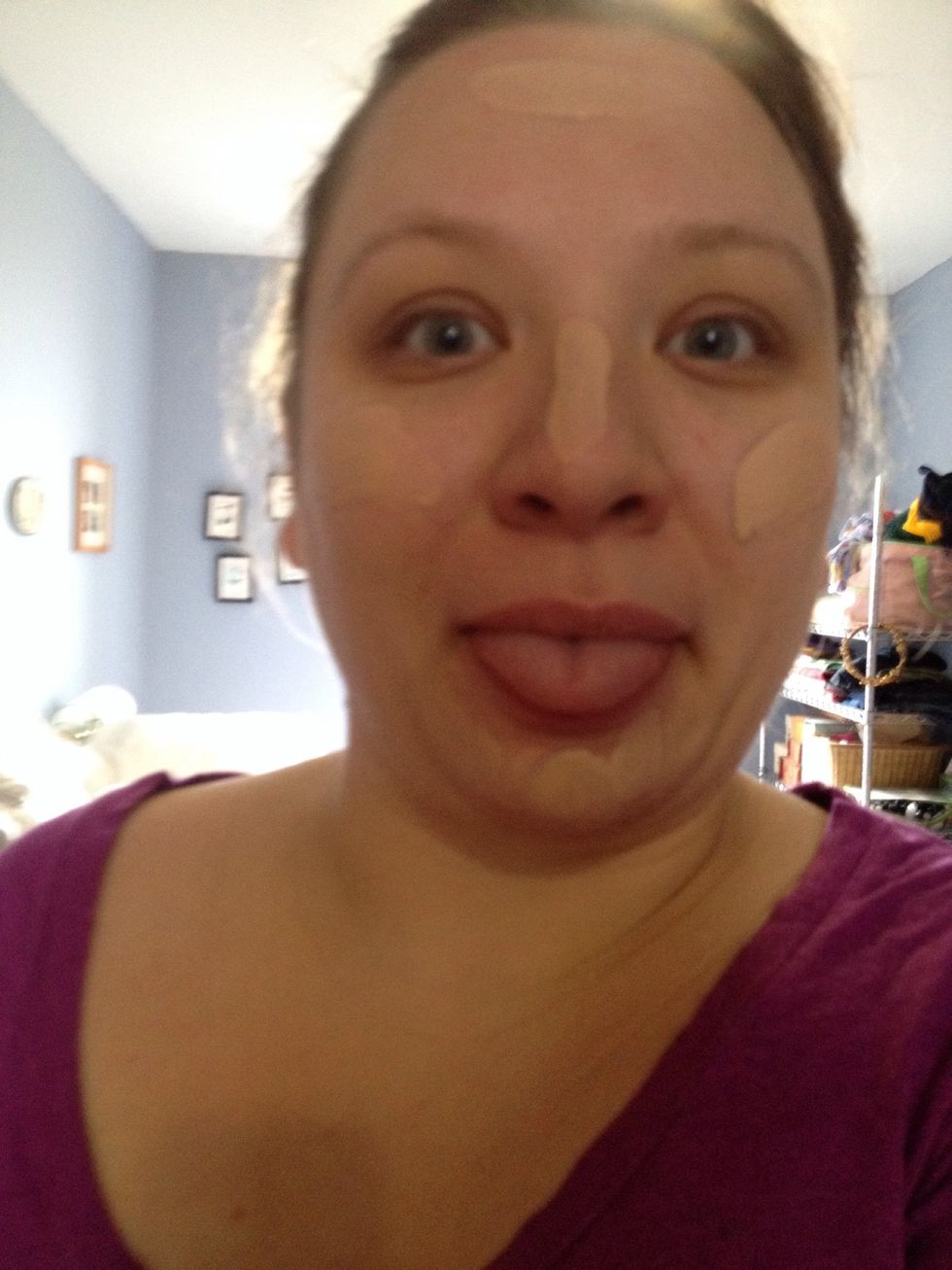 I just smear that biz on with my fingers.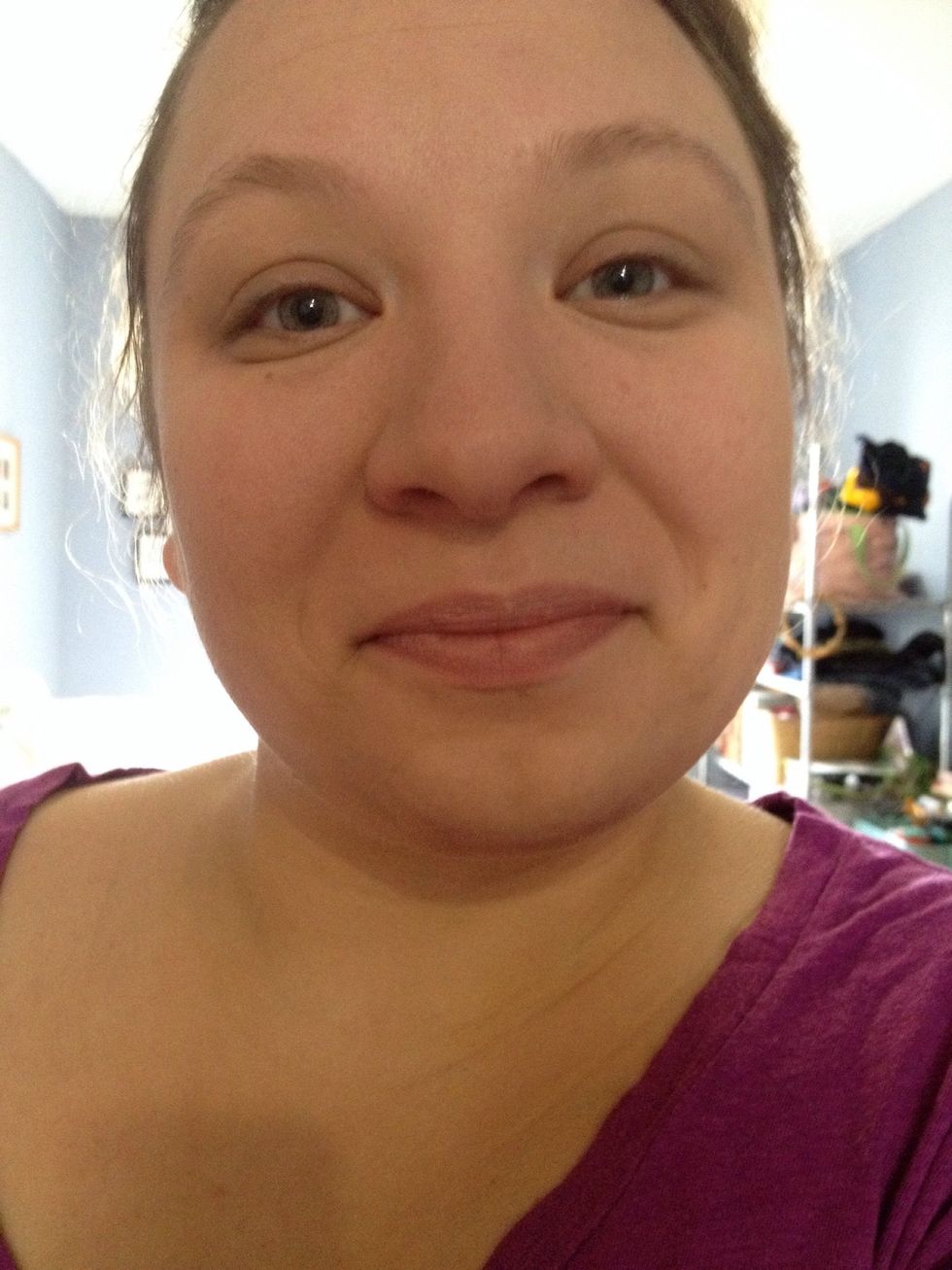 But it really does amazing things to even out my skin. I love it.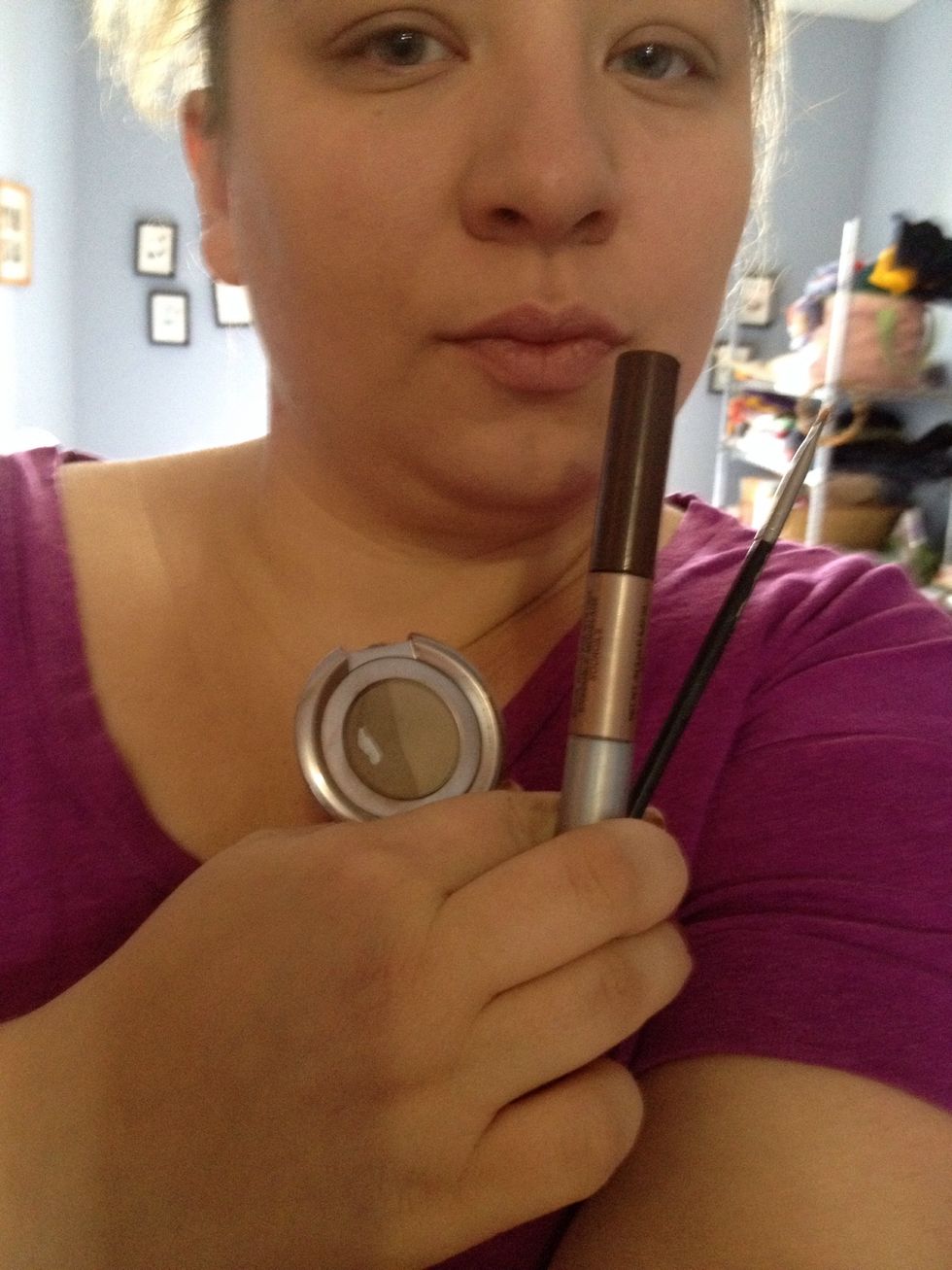 Brows! I start with the powder and then the gel.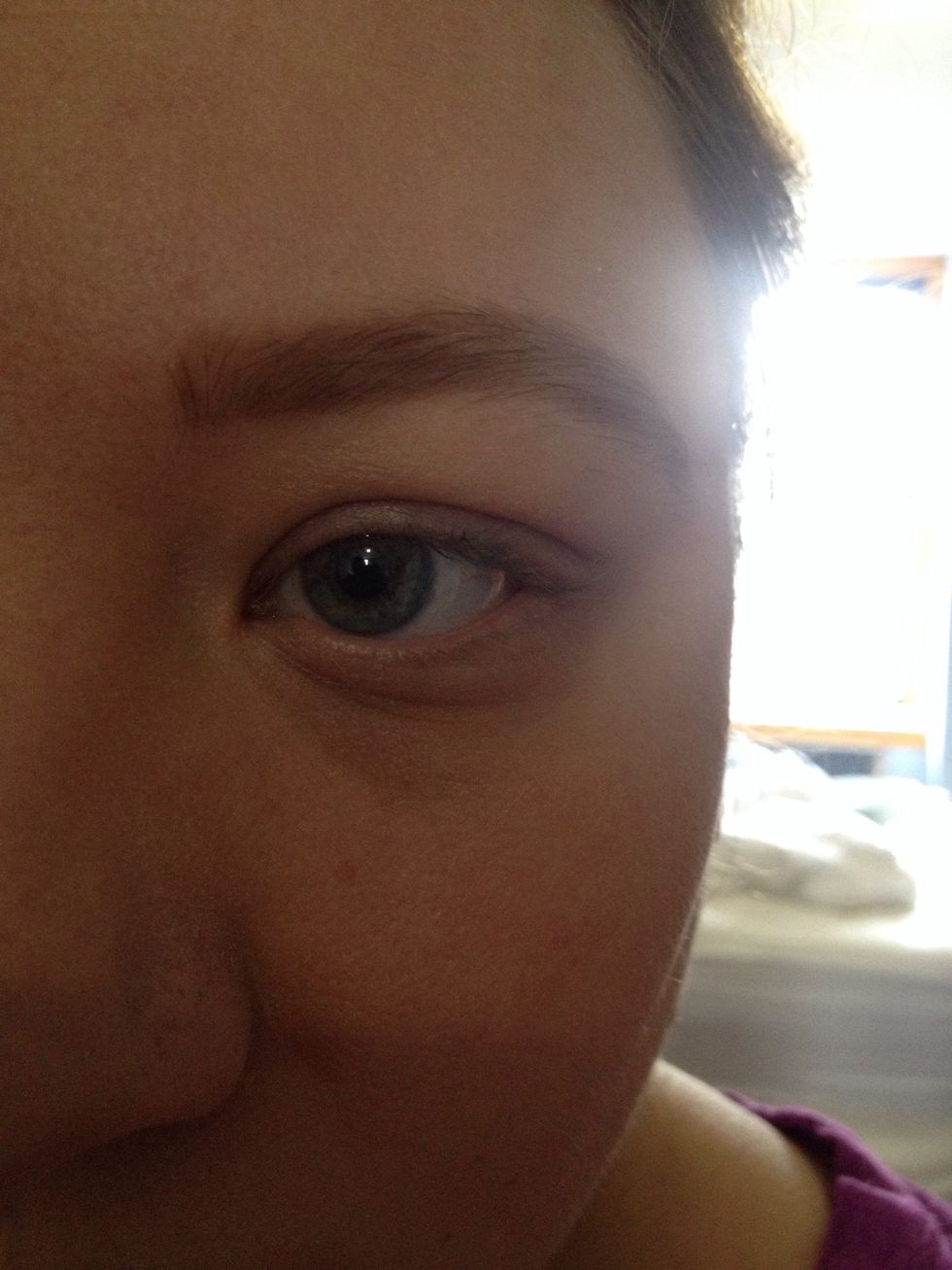 Look! Color!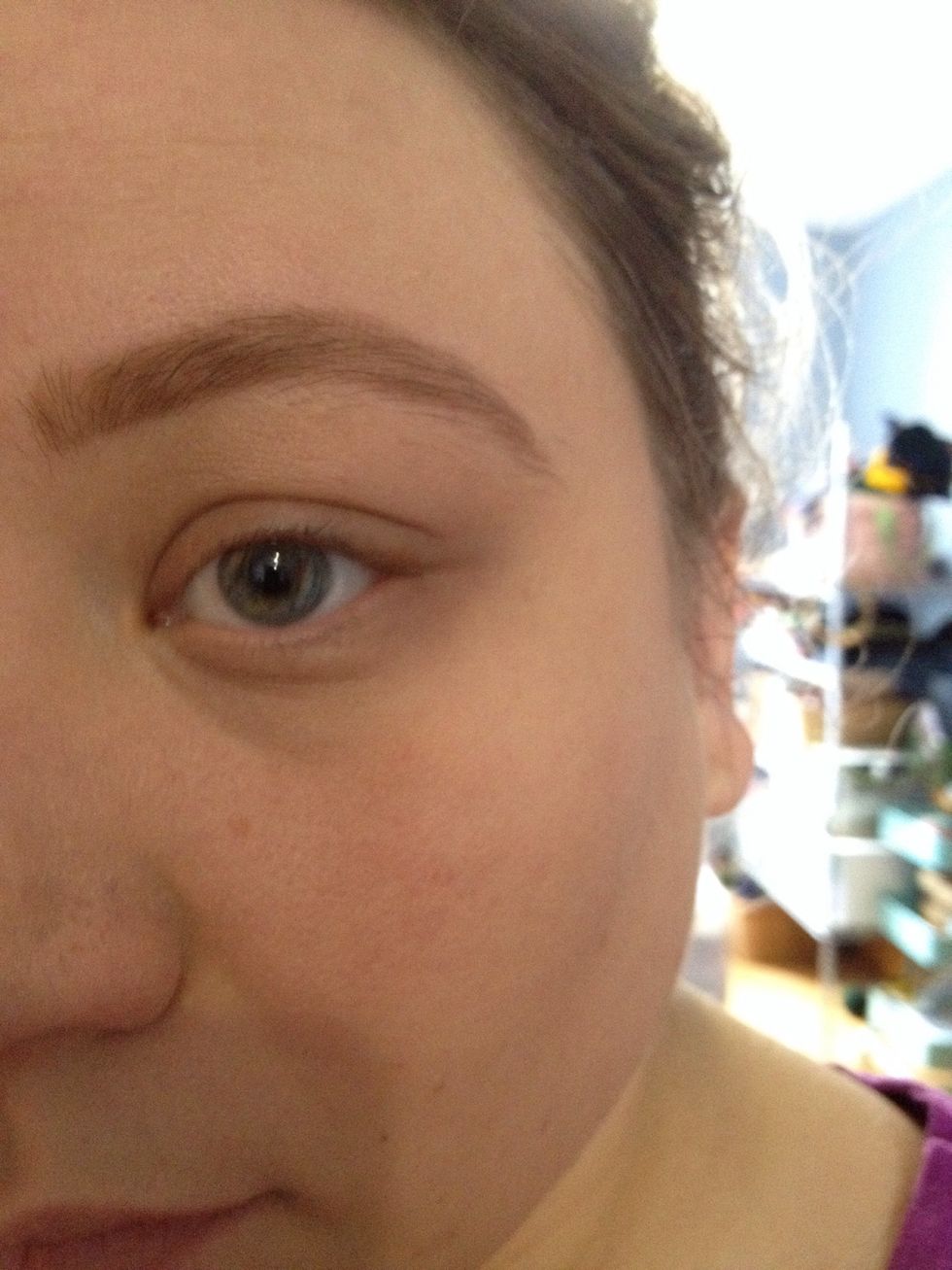 The colored gel adds definition to my pale brows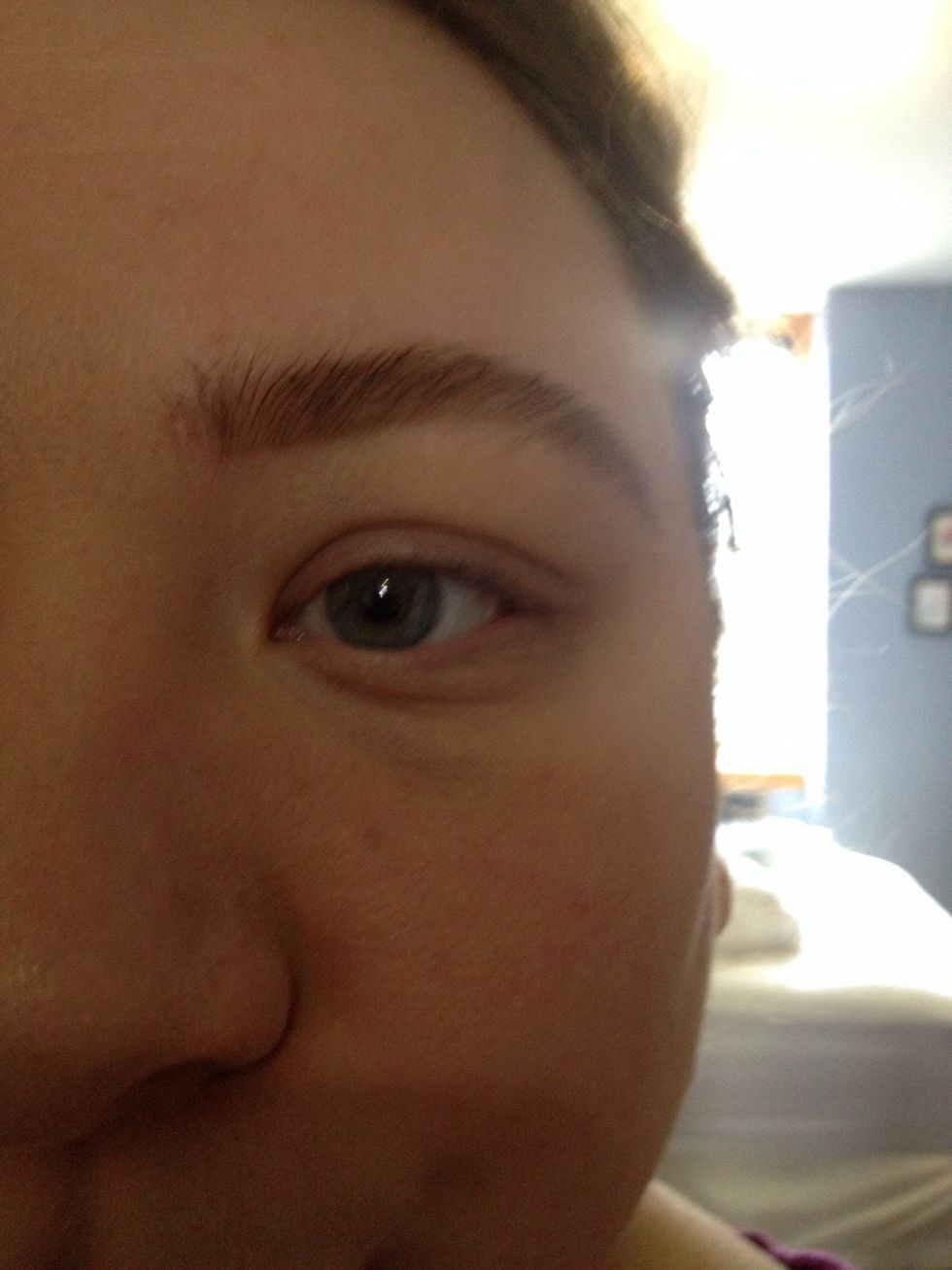 Then the clear ties it all together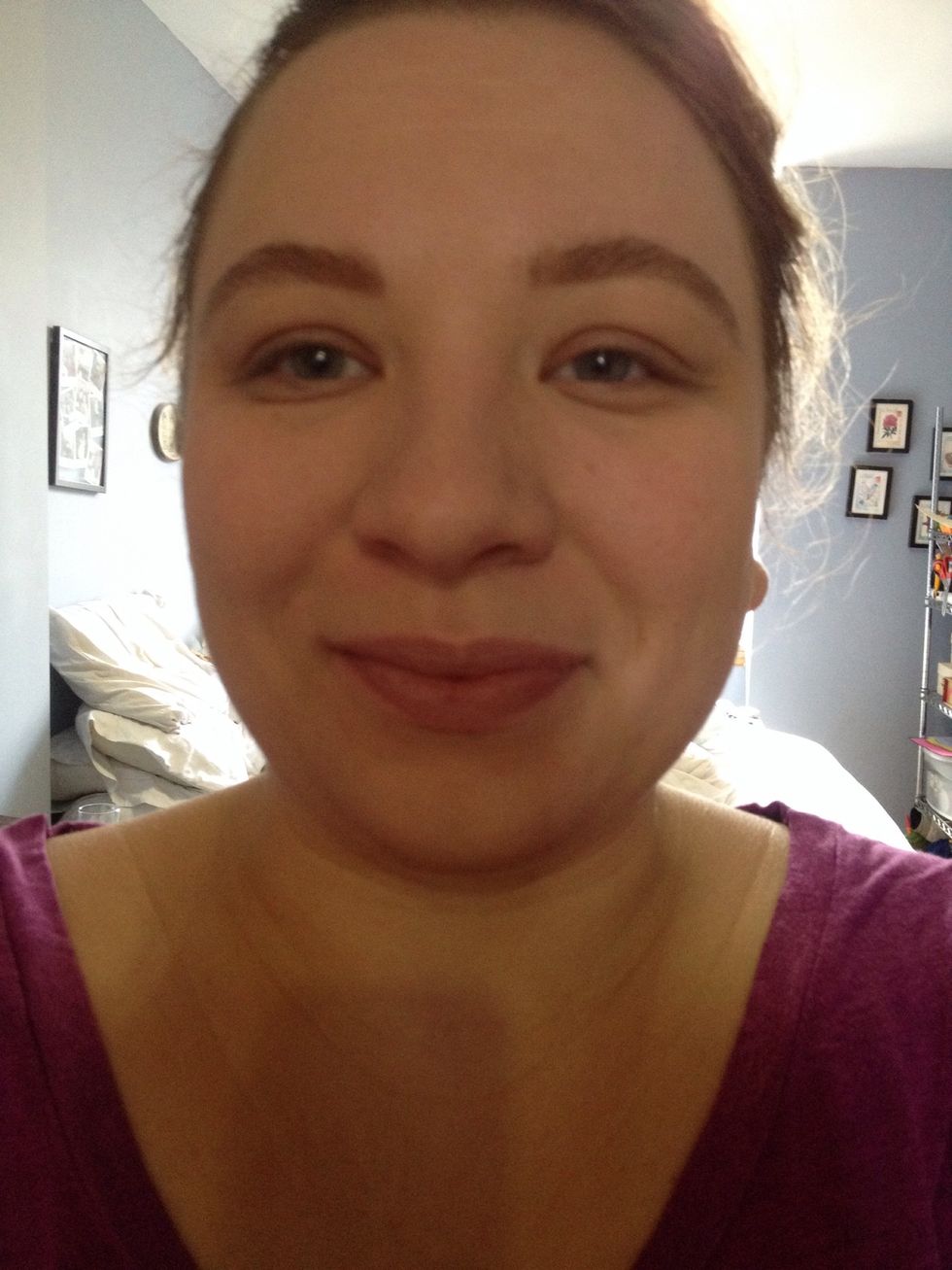 Curtains to the windows of the soul!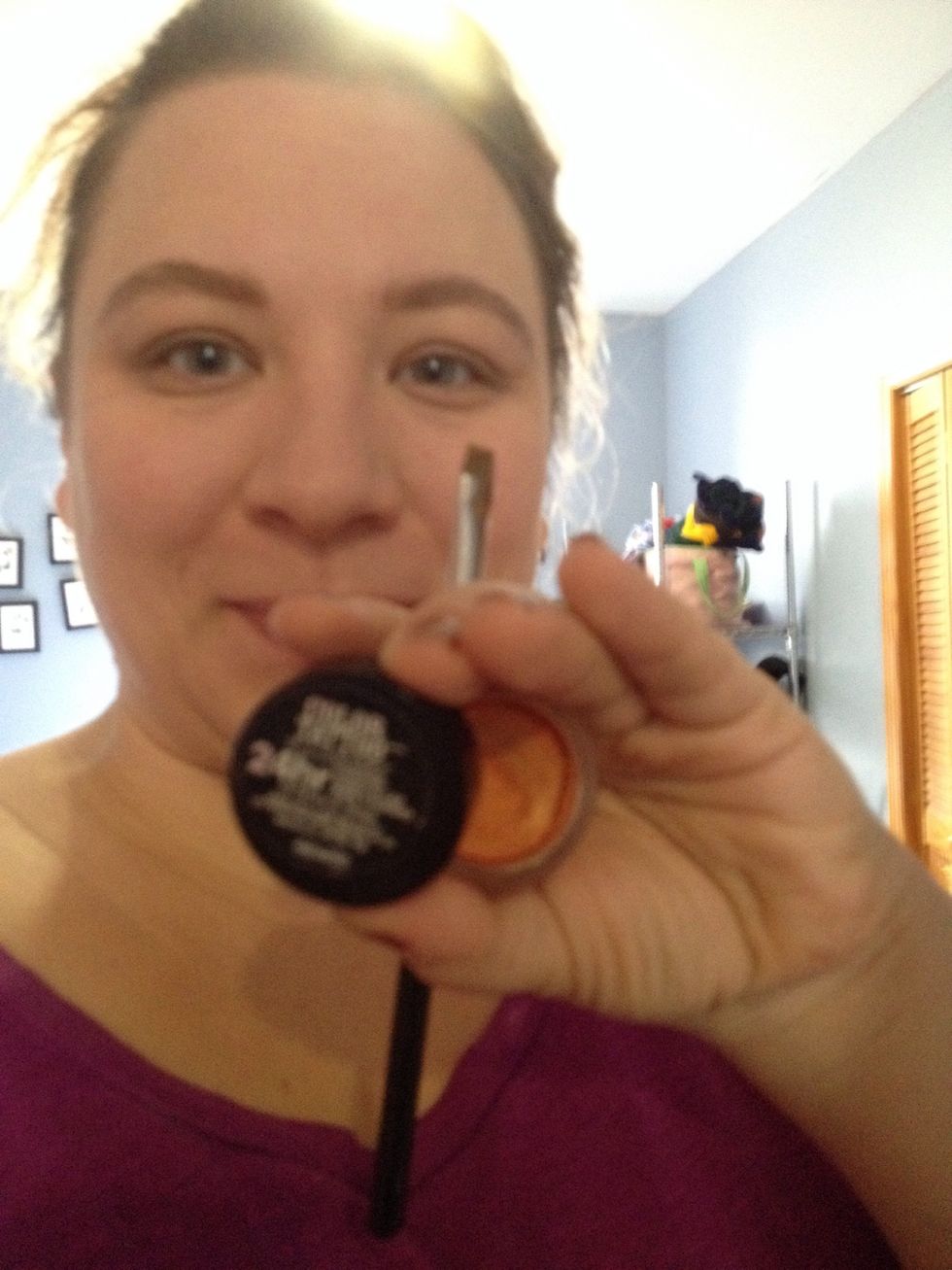 Starting with a cream base on the eyes. I use a stiff square synthetic brush for precision
This orange makes blue eyes BLUE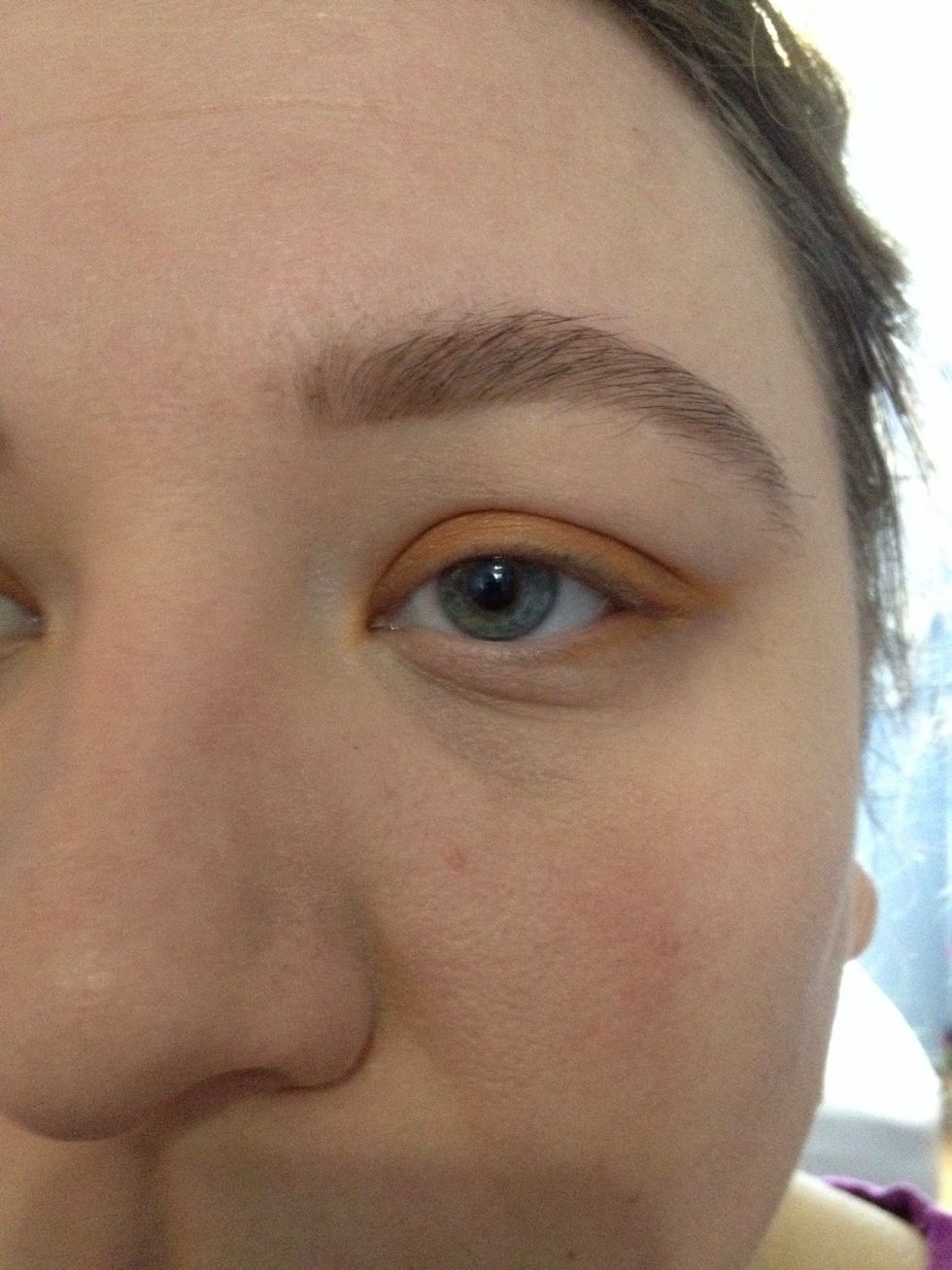 Carried just to the crease, not above, in a small cat eye shape and on the outer half of the lower lid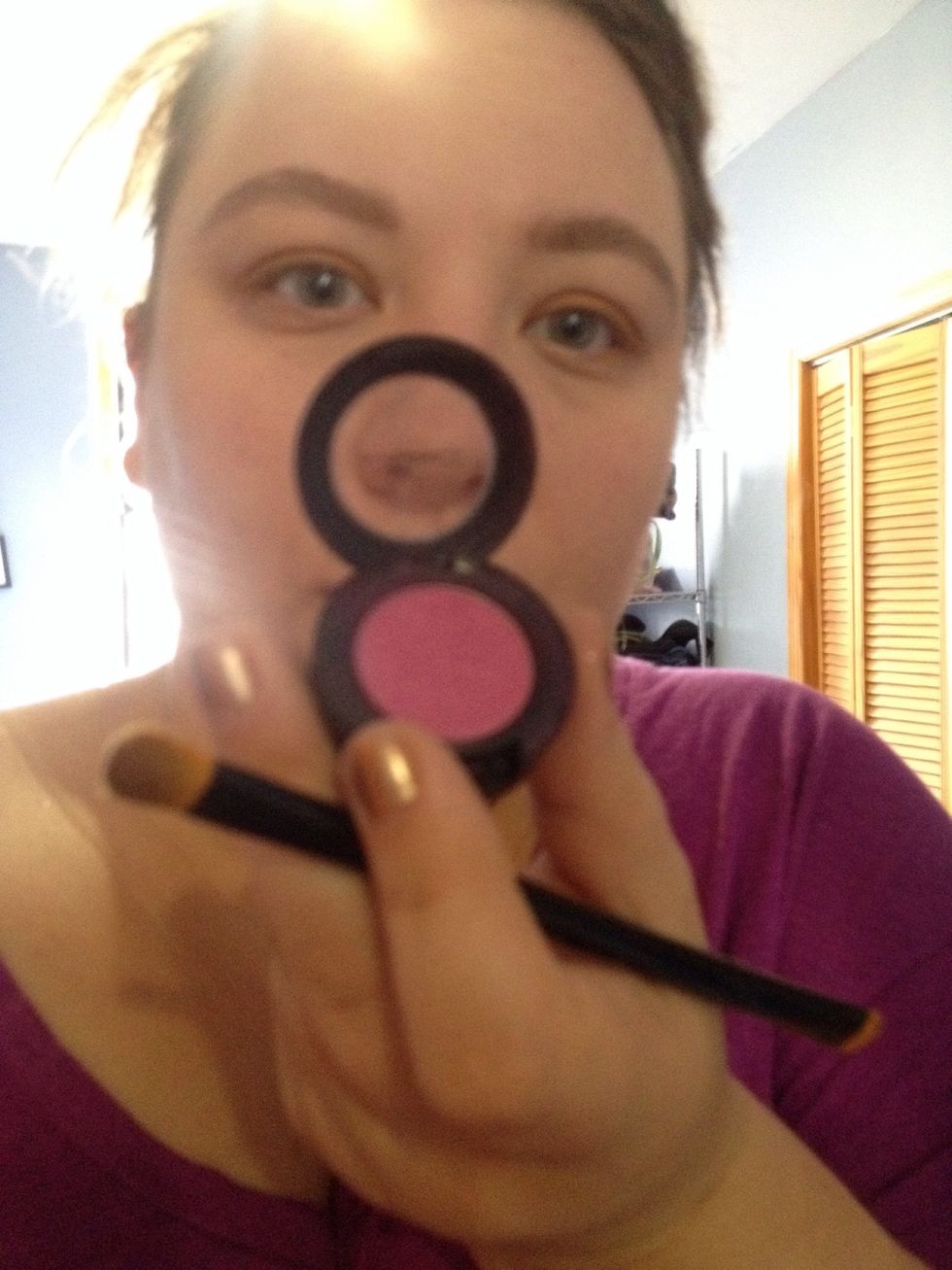 Mac lala a hot pink with a stiff nylon brush.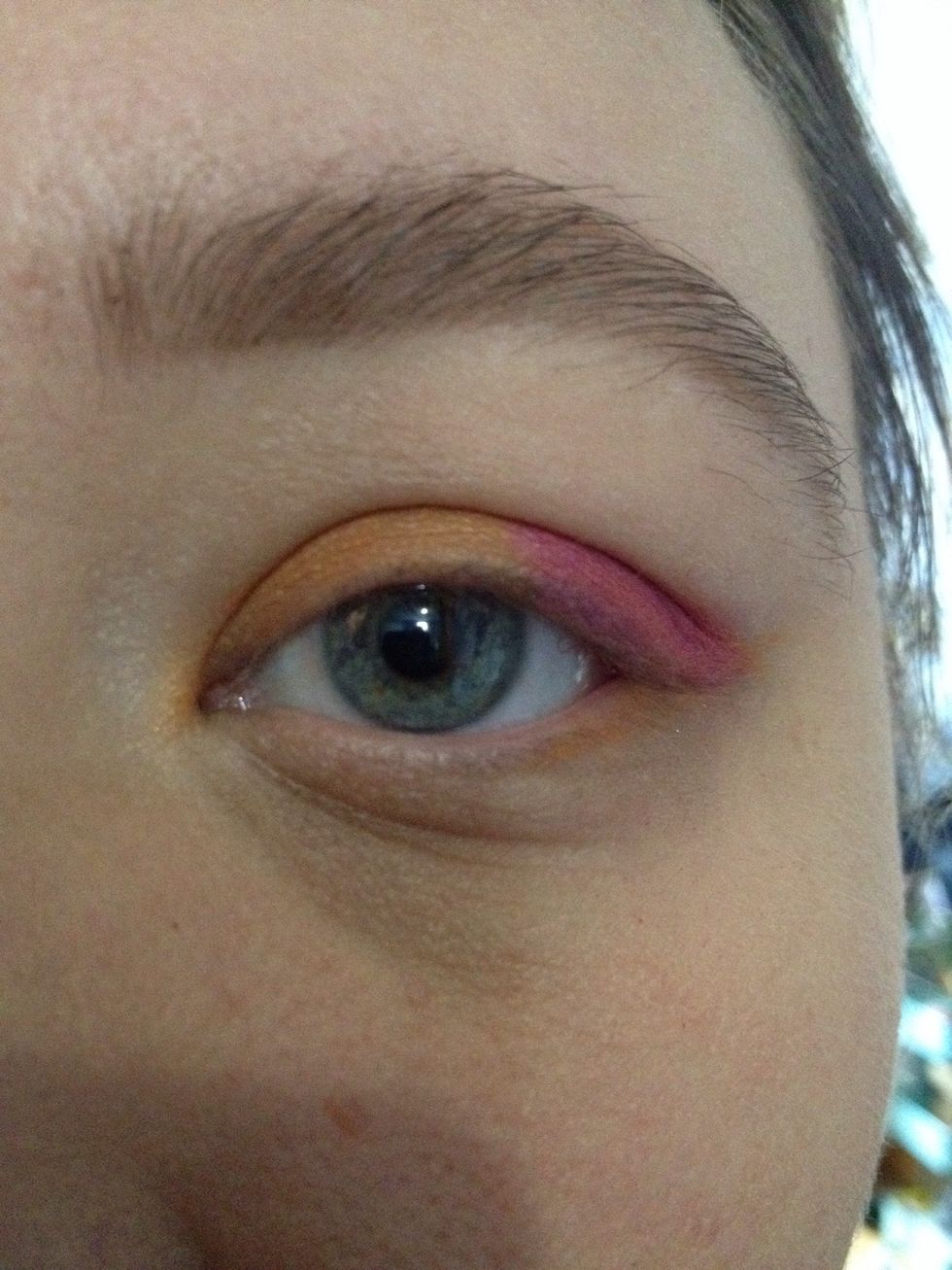 Packed onto the outer third of the lid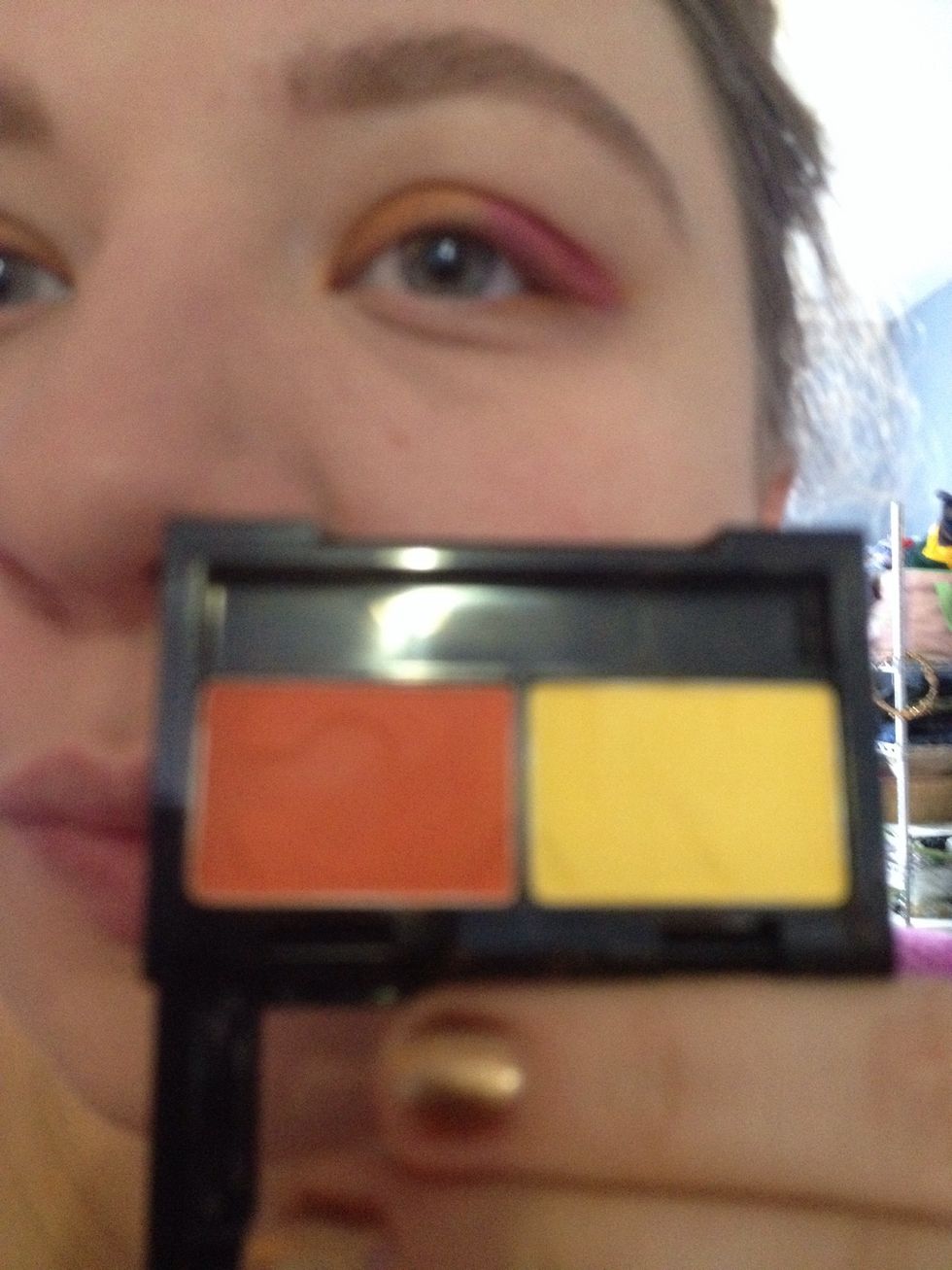 NYC colors. I knew these brights would get some use!
Orange shade packed onto the center of the lid.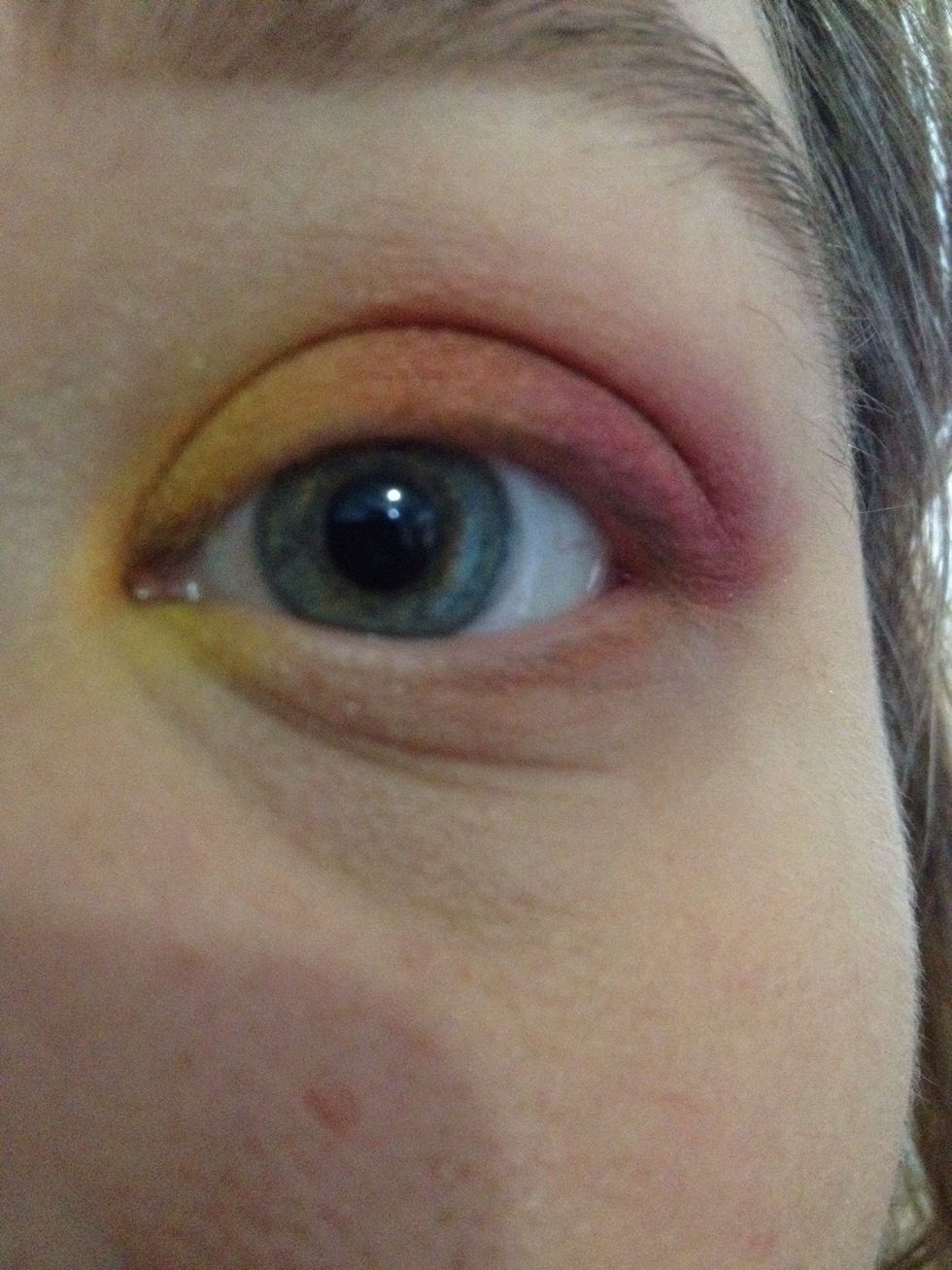 The yellow on the inner third and at the tear duct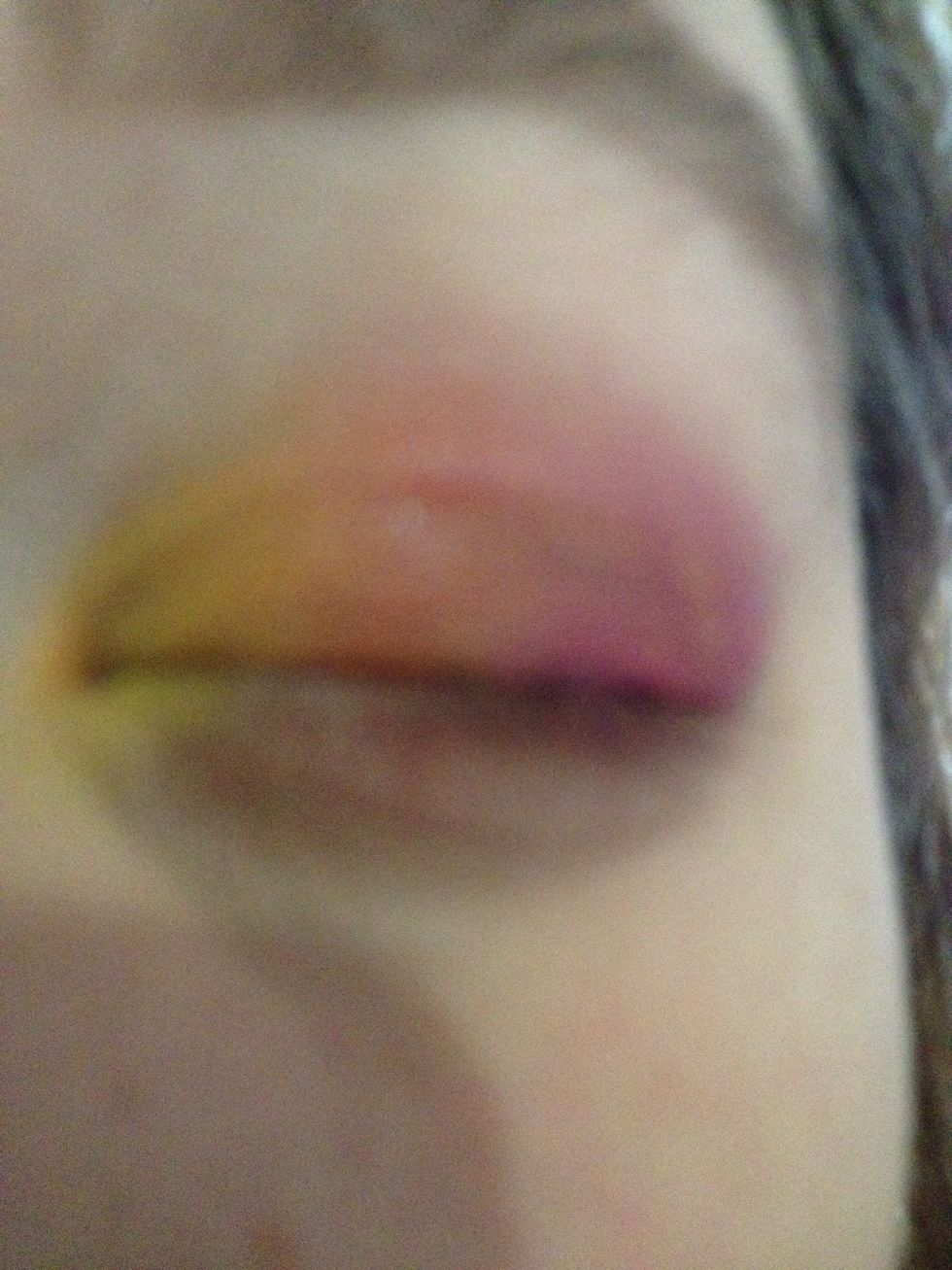 Blended together with a fluffy brush.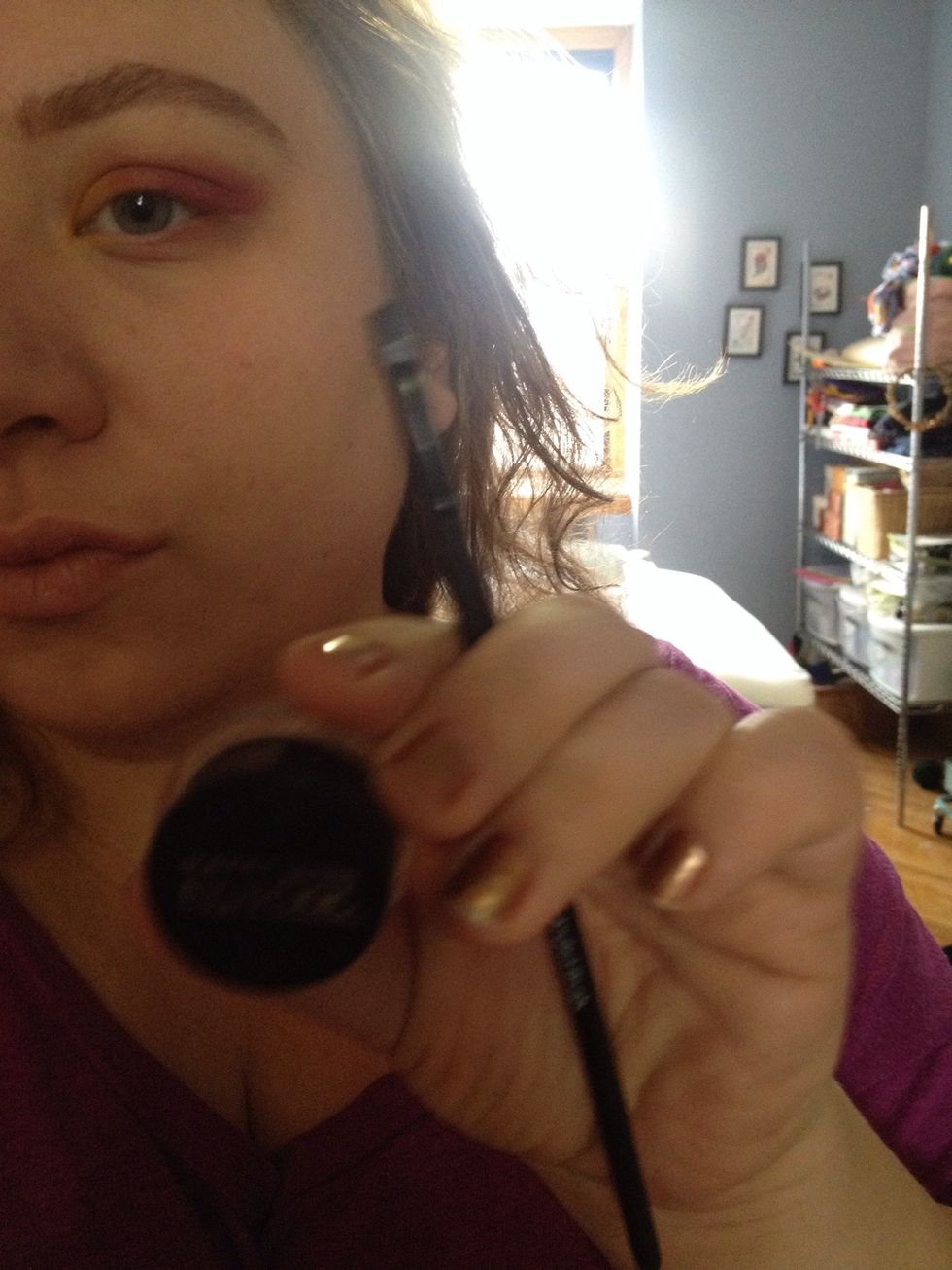 Black gel liner with the same stiff square brush
A medium thick line (also carried under the lid but I failed to photograph that!
Mac texture and a fluffy brush. With bright shadows I like to keep them in the lid and then use a neutral in the crease for softness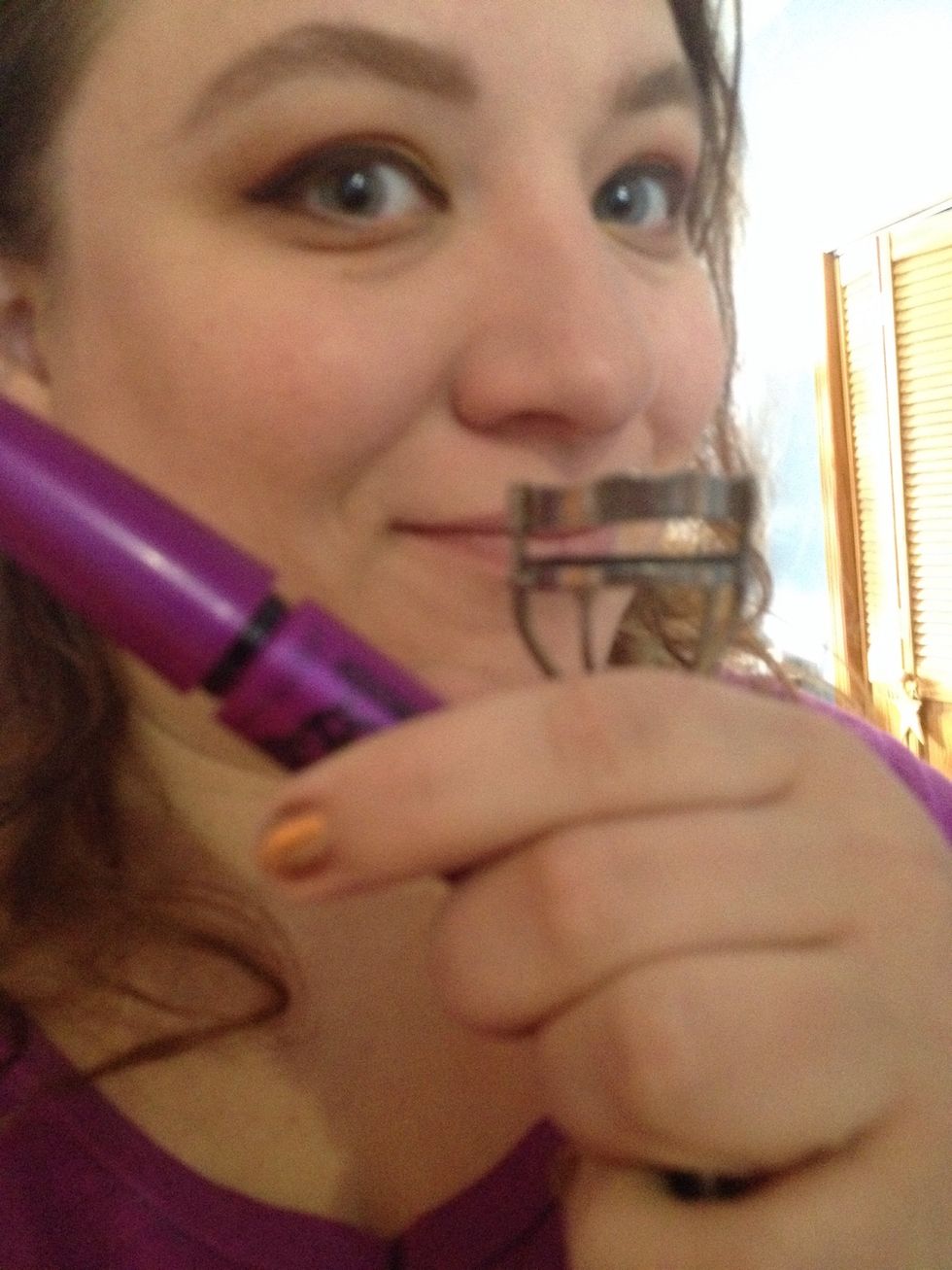 Curl and mascara!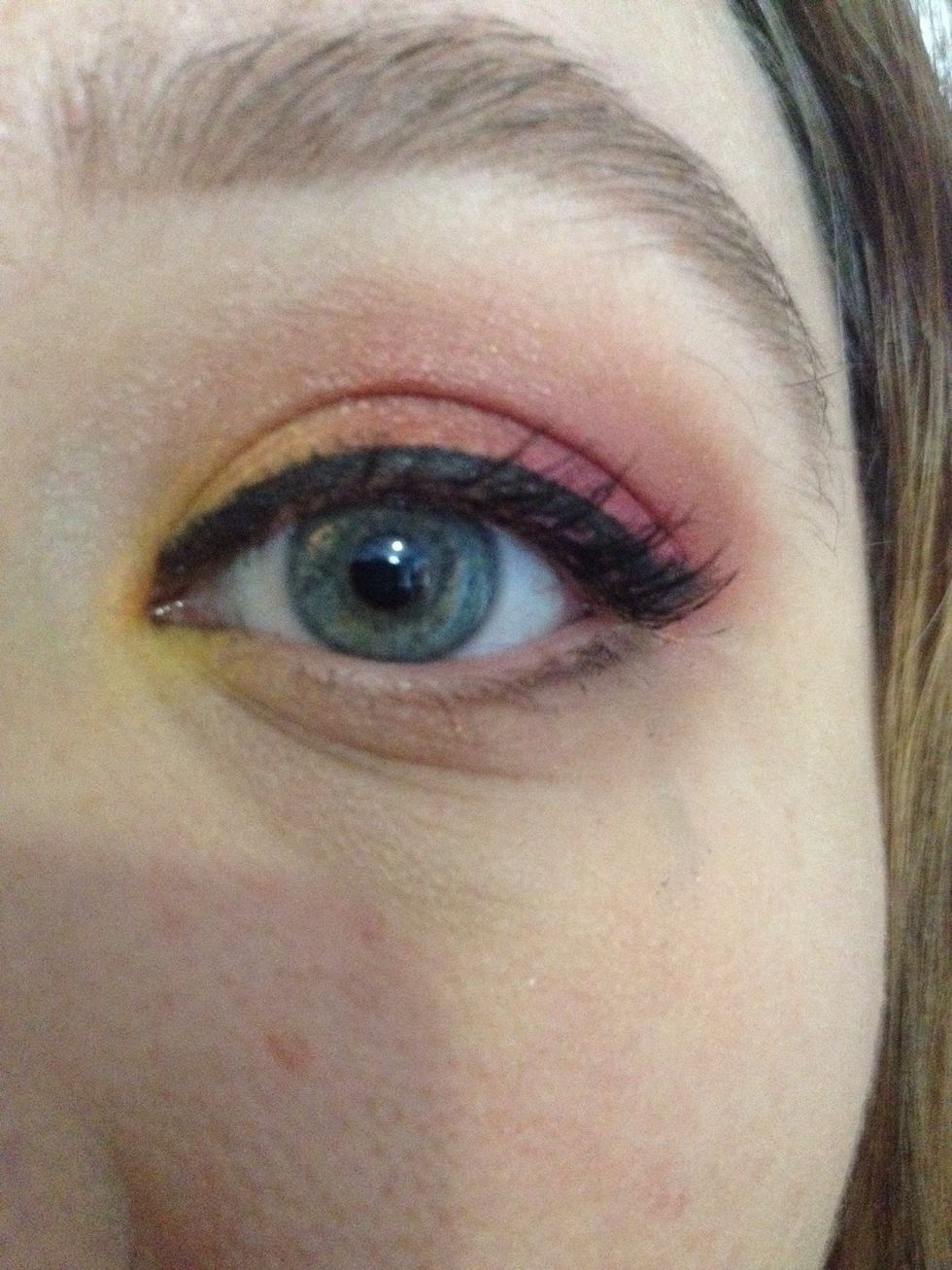 Oooooh!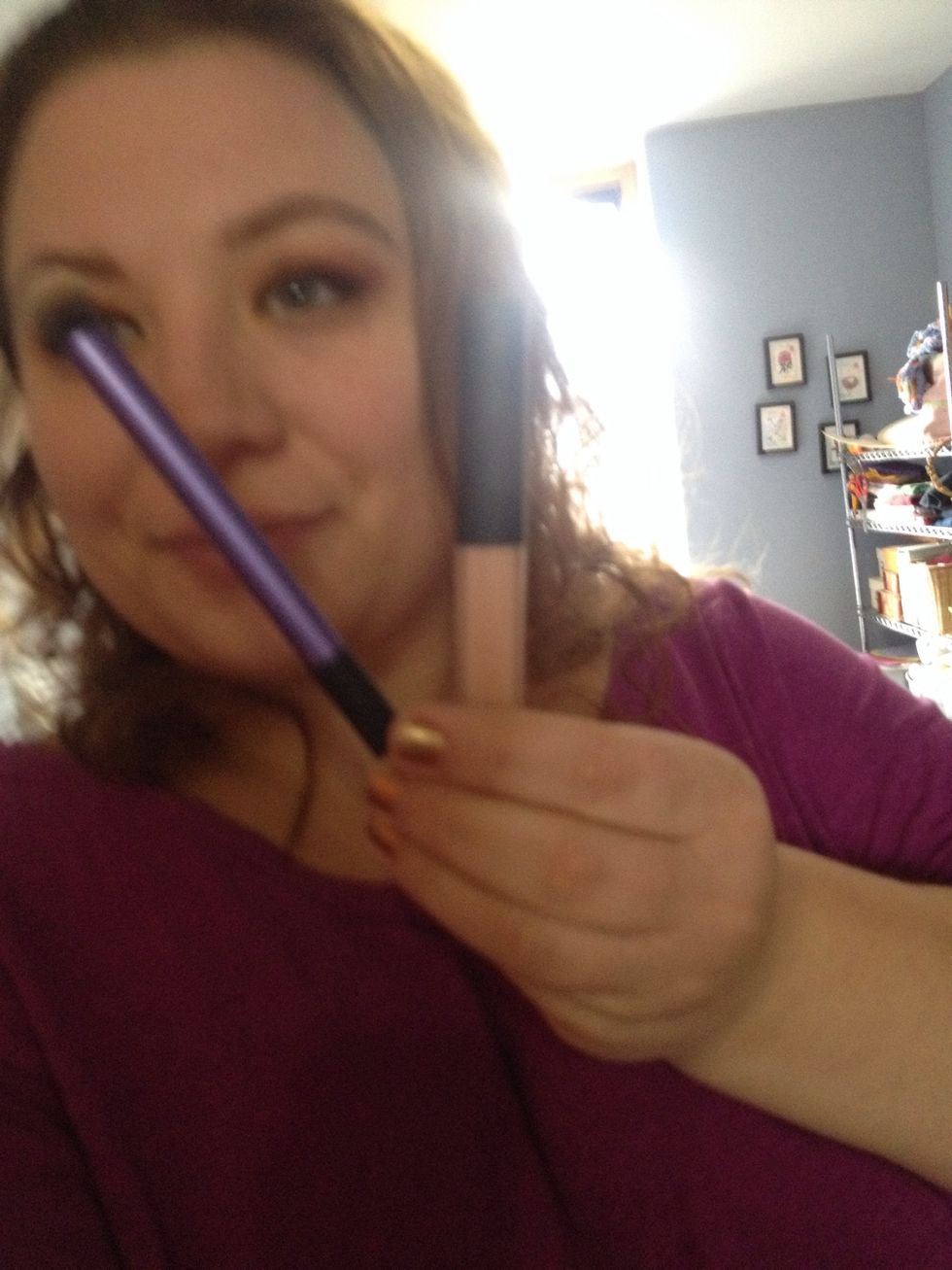 Concealer! I take it under the eyes and on any blemishes with a real techniques crease brush and then a lighter shade under the brows and down the center of my nose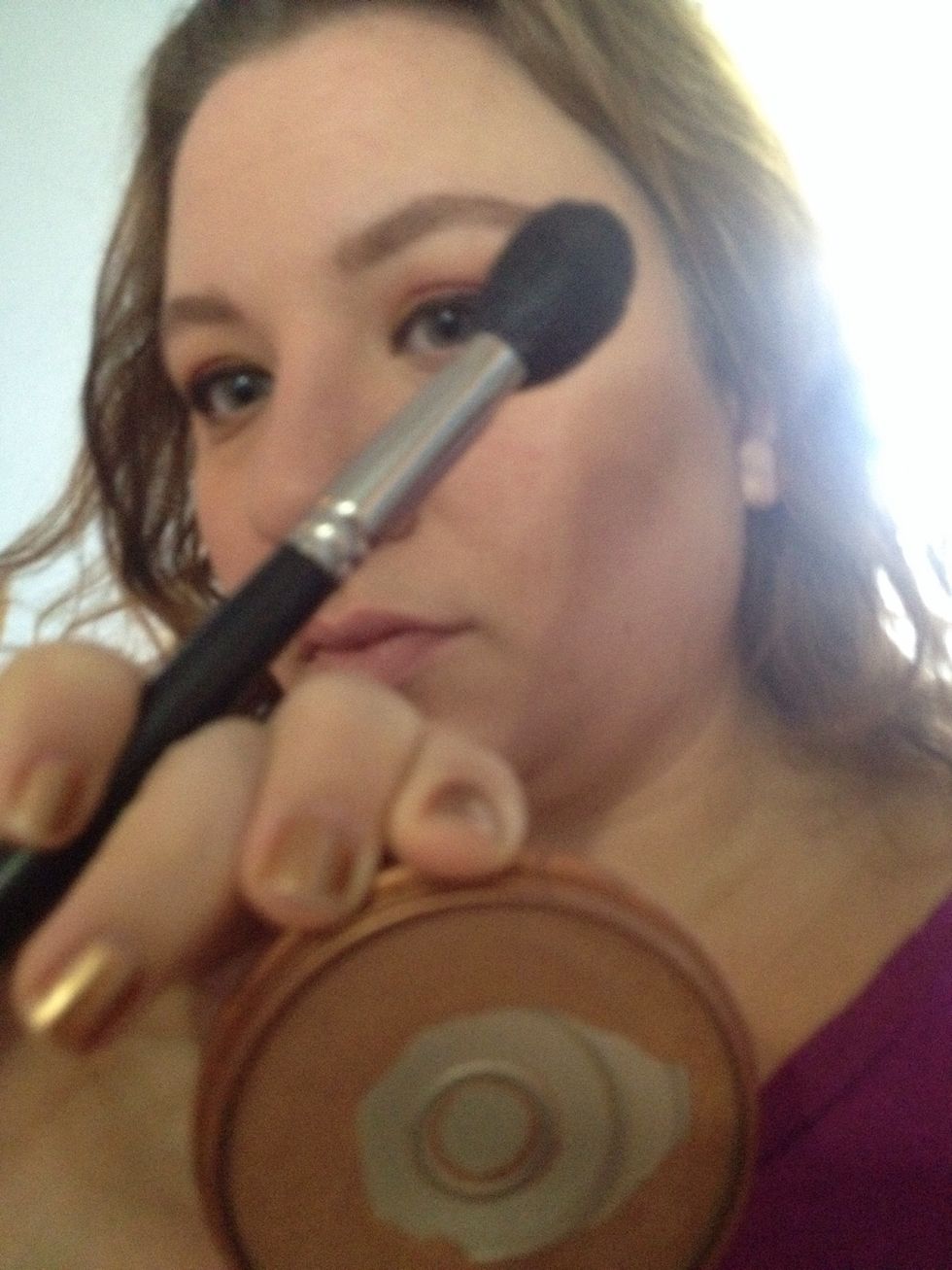 Bronzer-- not to contour but to fake a sunny glow. Across the nose and cheeks, around the hairline.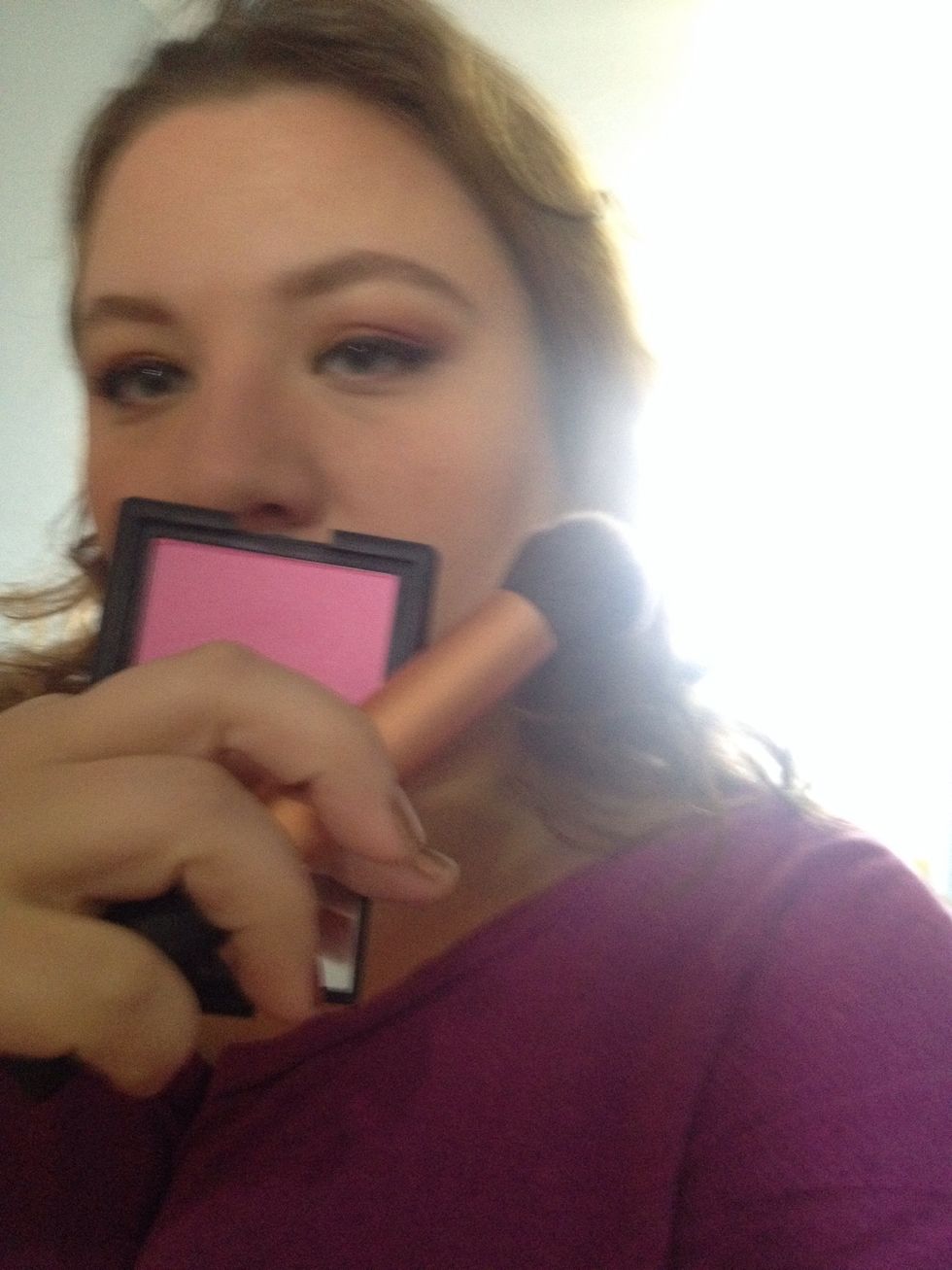 Bright blush! Taken through the back of the cheekbones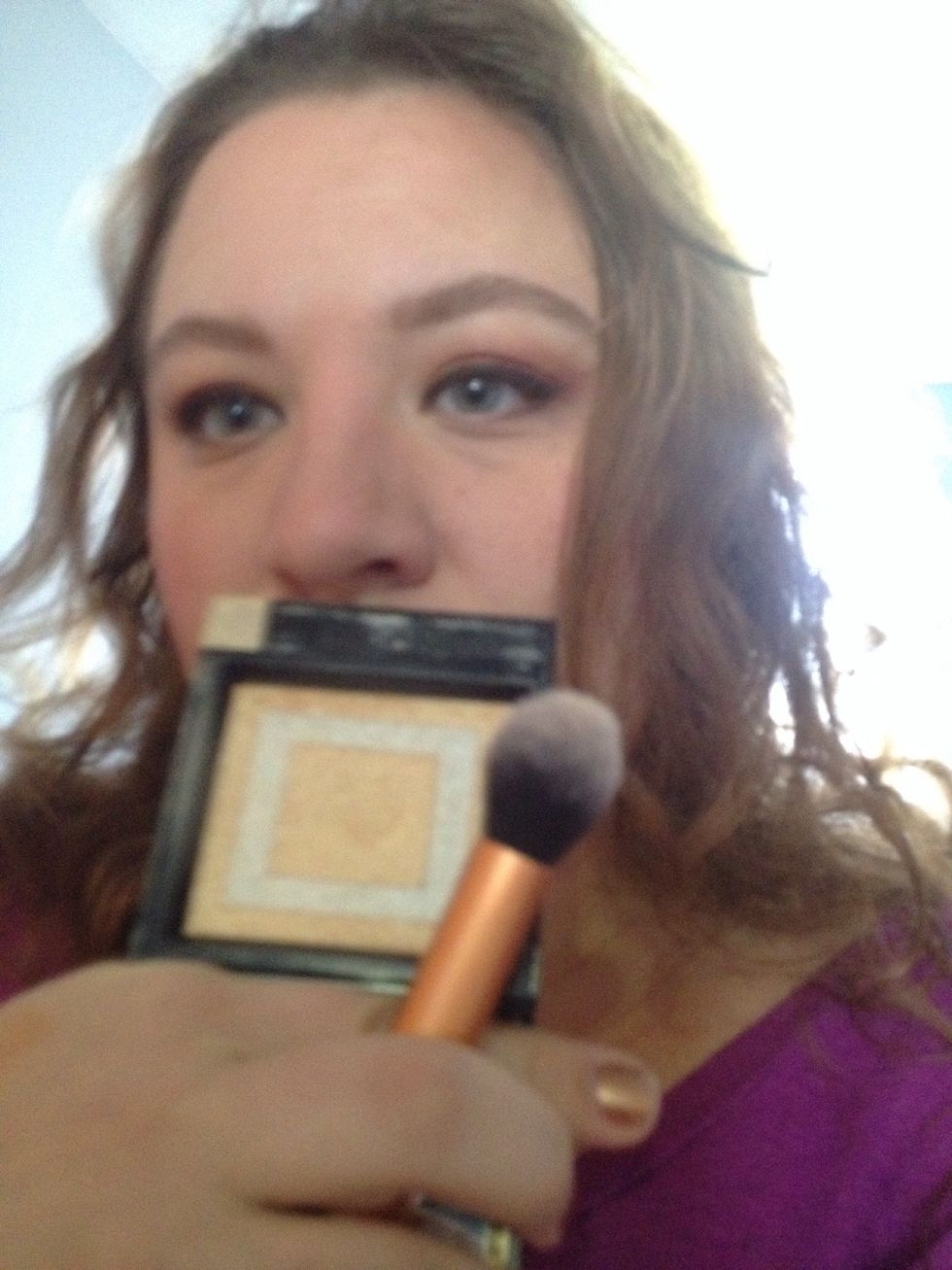 Highlight-- Over the top of my cheekbones and down the nose.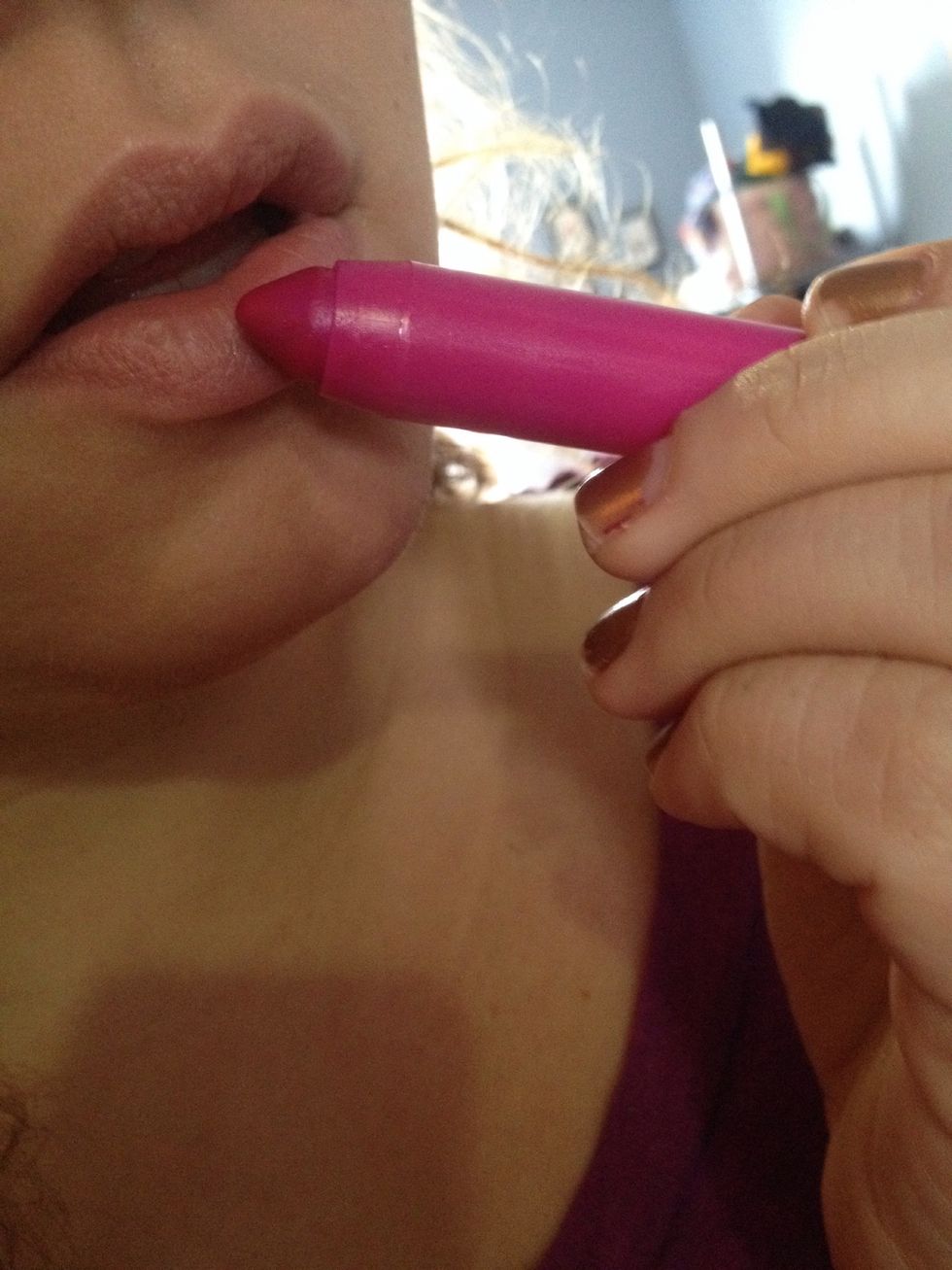 Lips-- I'm obsessed with these revlon crayons.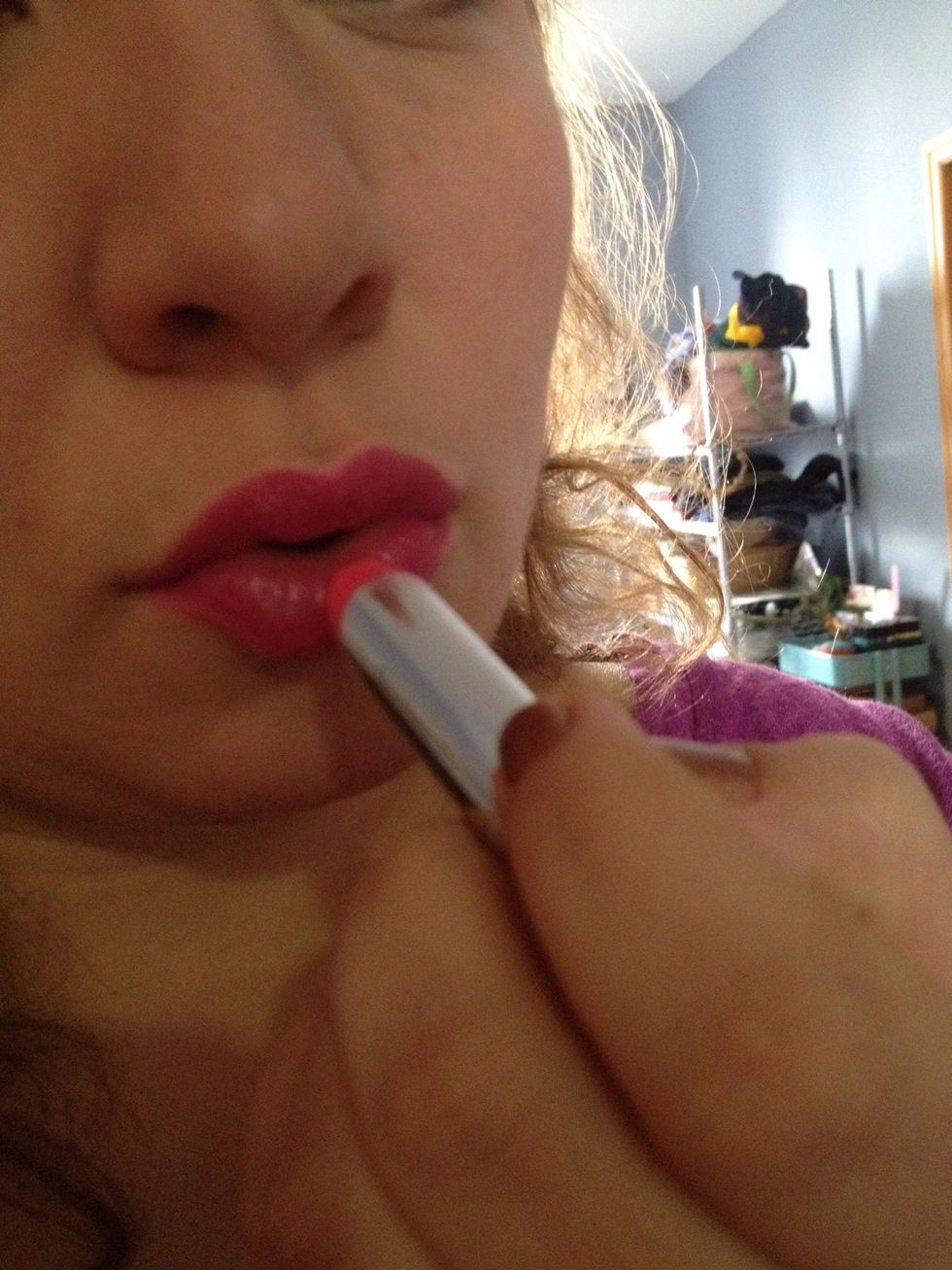 And some slightly glossy top coat.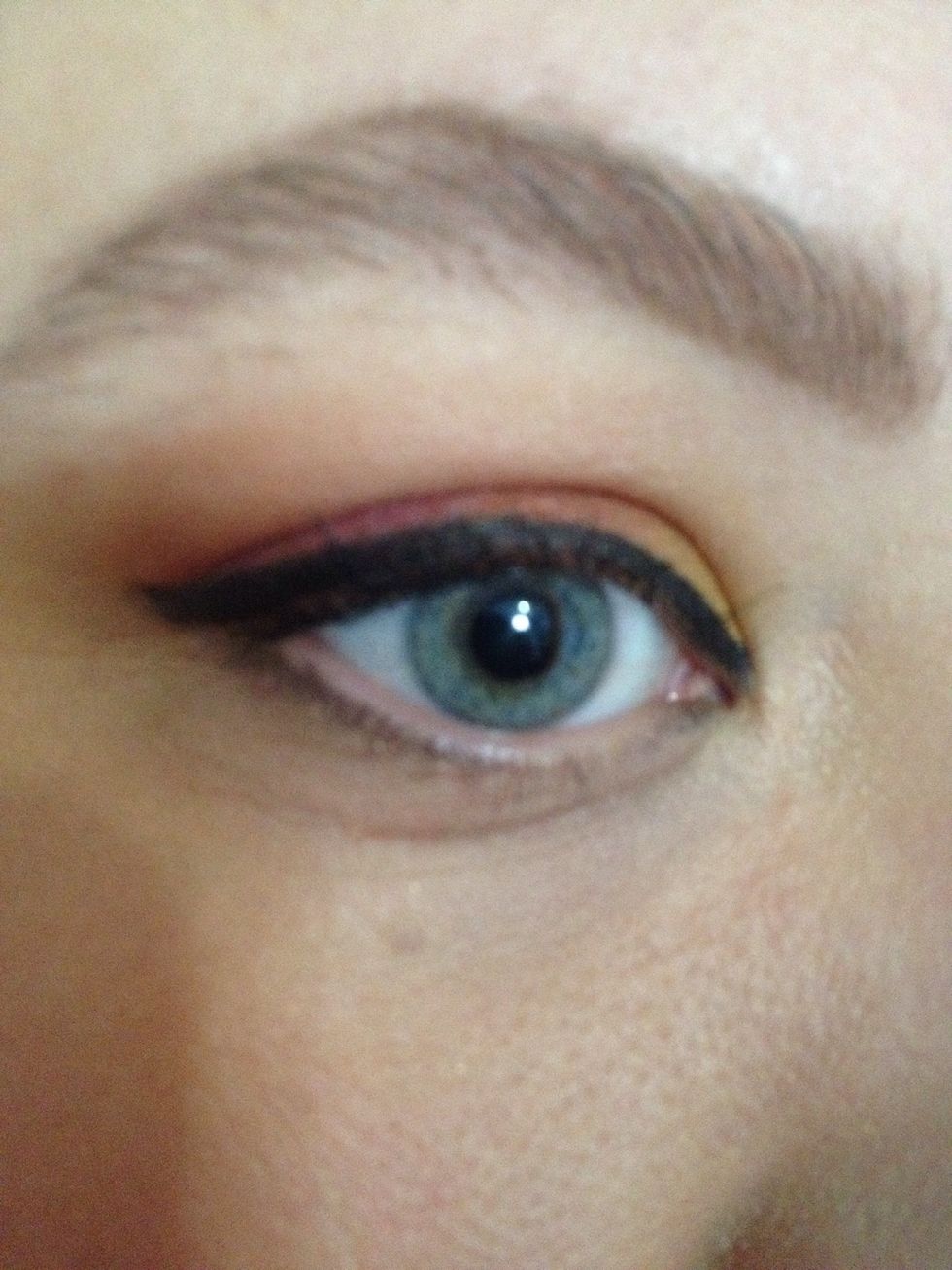 Final look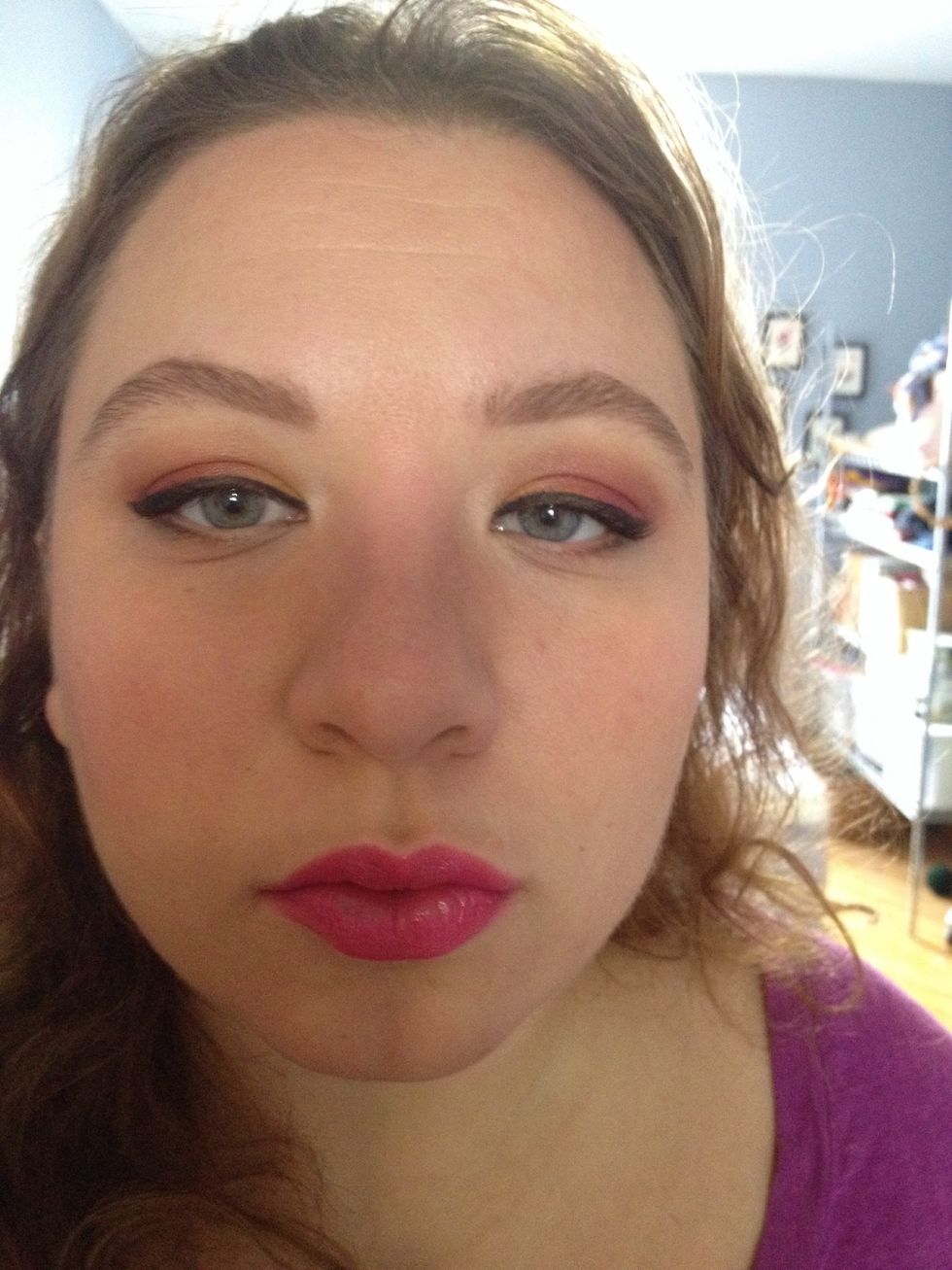 Oof I look mad! But I'm not!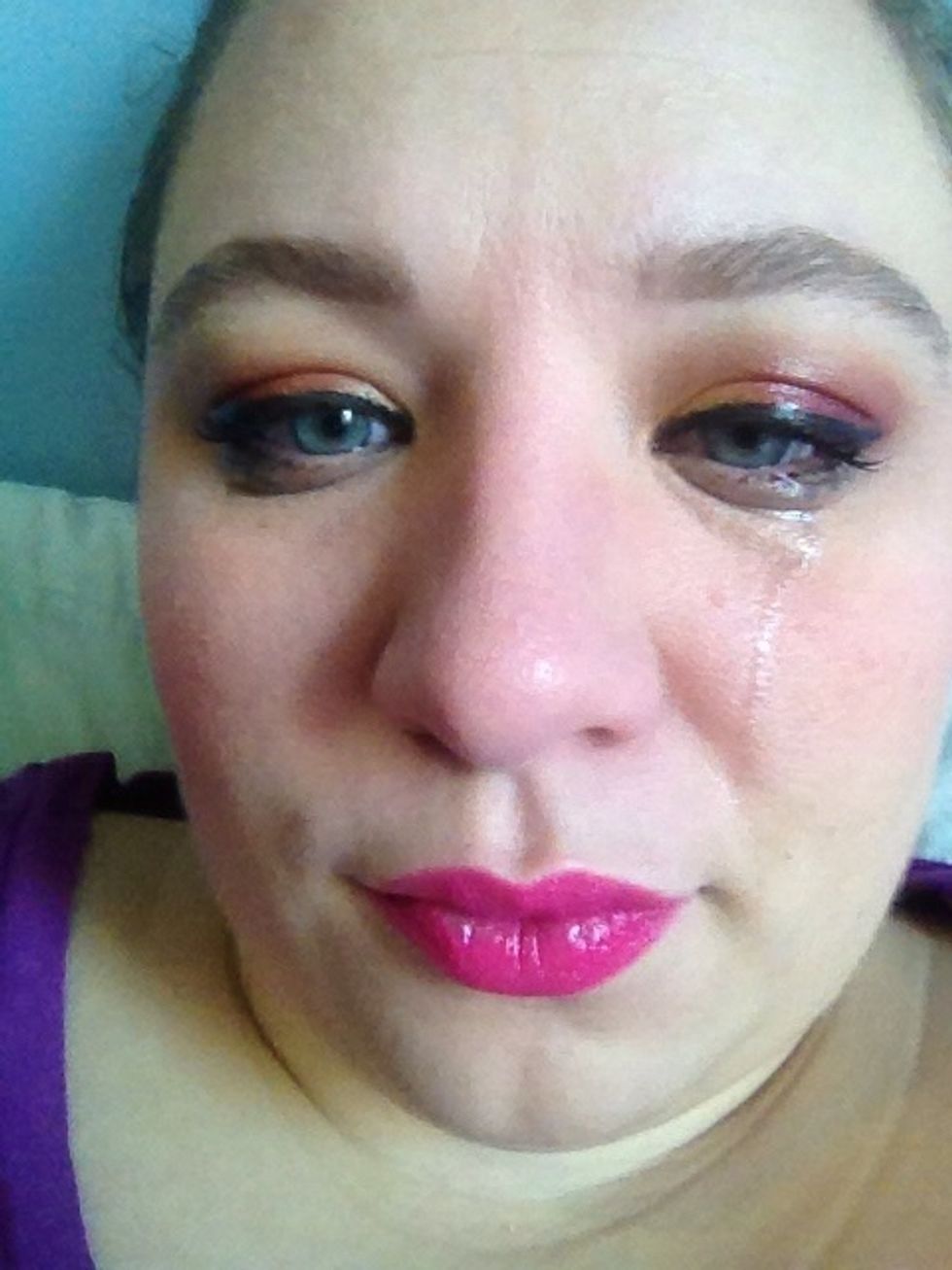 And this is what happens to this look after watching a trailer for a report on women's financial insecurity.
Maybelline baby skin instant pore eraser
L'oreal magic nude liquid powder in 316 nude beige
Maybelline color tattoo in 10 fierce & tangy
Mac eyeshadow in lala
Anastasia brow powder duo in ash blonde/taupe
Prestige brow perfection in dark brown
NYC city duos in 810B upper zest side
Maybelline eye studio gel liner in blackest black
Nars blush in gaiety
Rimmel bronzer in 022 sun bronze
Estée Lauder all over powder in platinum/gold
Maybelline the falsies mascara
Nars radiant creamy concealer in honey
Revlon lip crayon in lovesick
Revlon lip butter in sweet tart