How to create a stunning layout with art anthology
Create a Stunning Layout With Art Anthology
51
Prepare paper by coating with clear gesso. Once dry you may need to iron your paper. Attach to a heavy chipboard to keep it flat.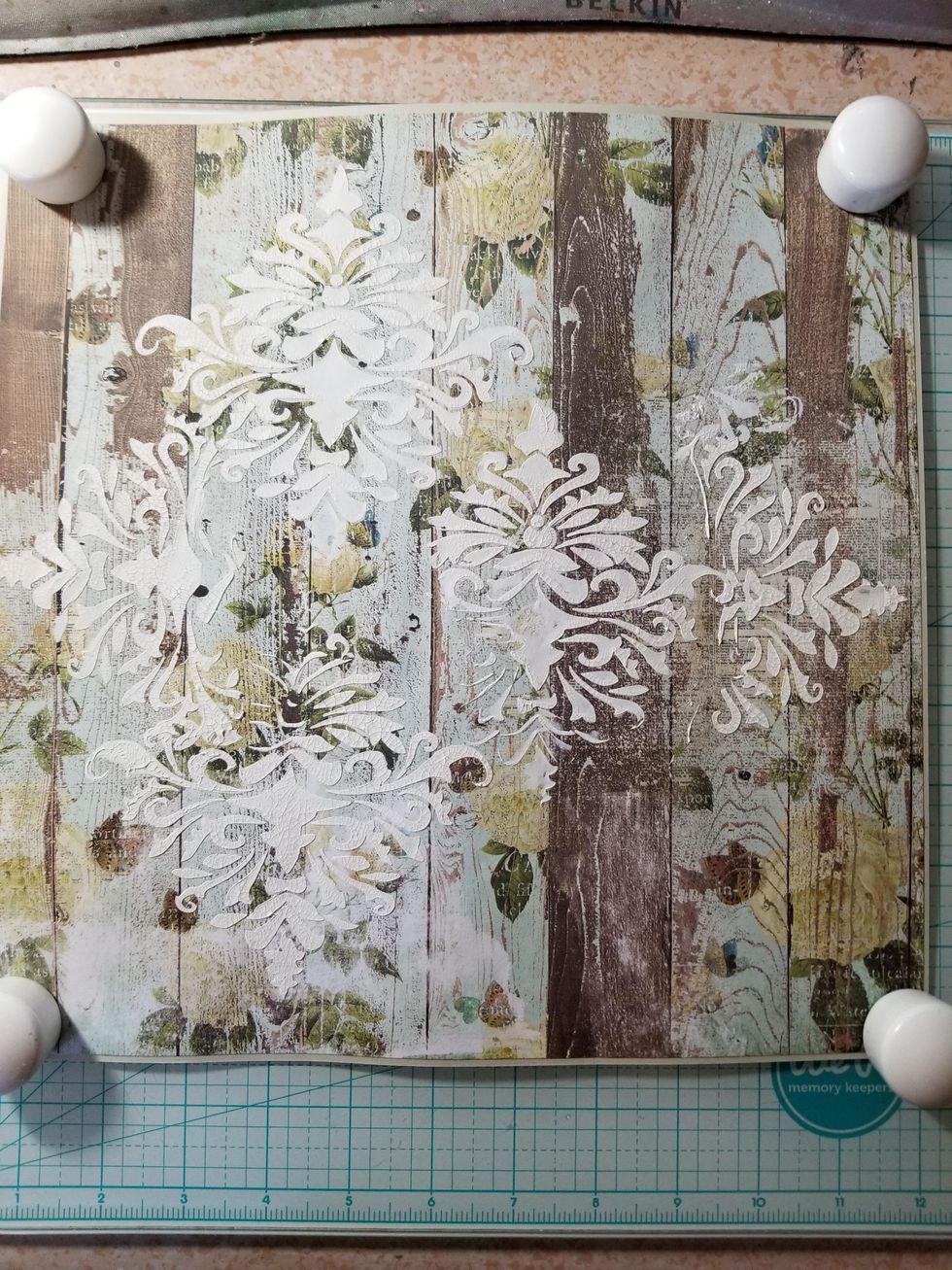 Apply crackle paste through the Fleur stencil in the pattern desired.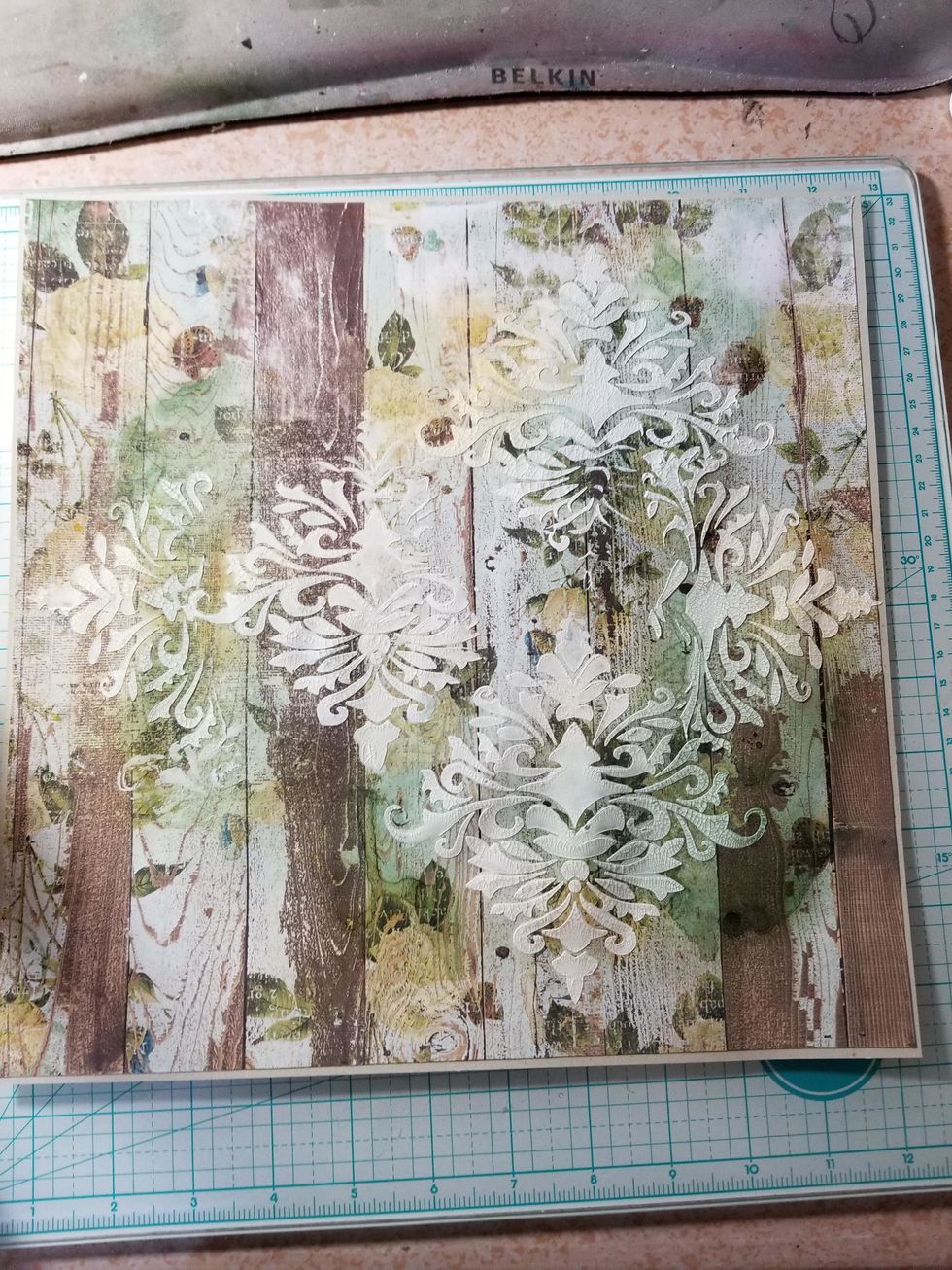 Add AA Colorations sprays one at a time. Move paper around to let the ink flow. Add small amount of water to sprays to thin them a bit. Dry in between colors.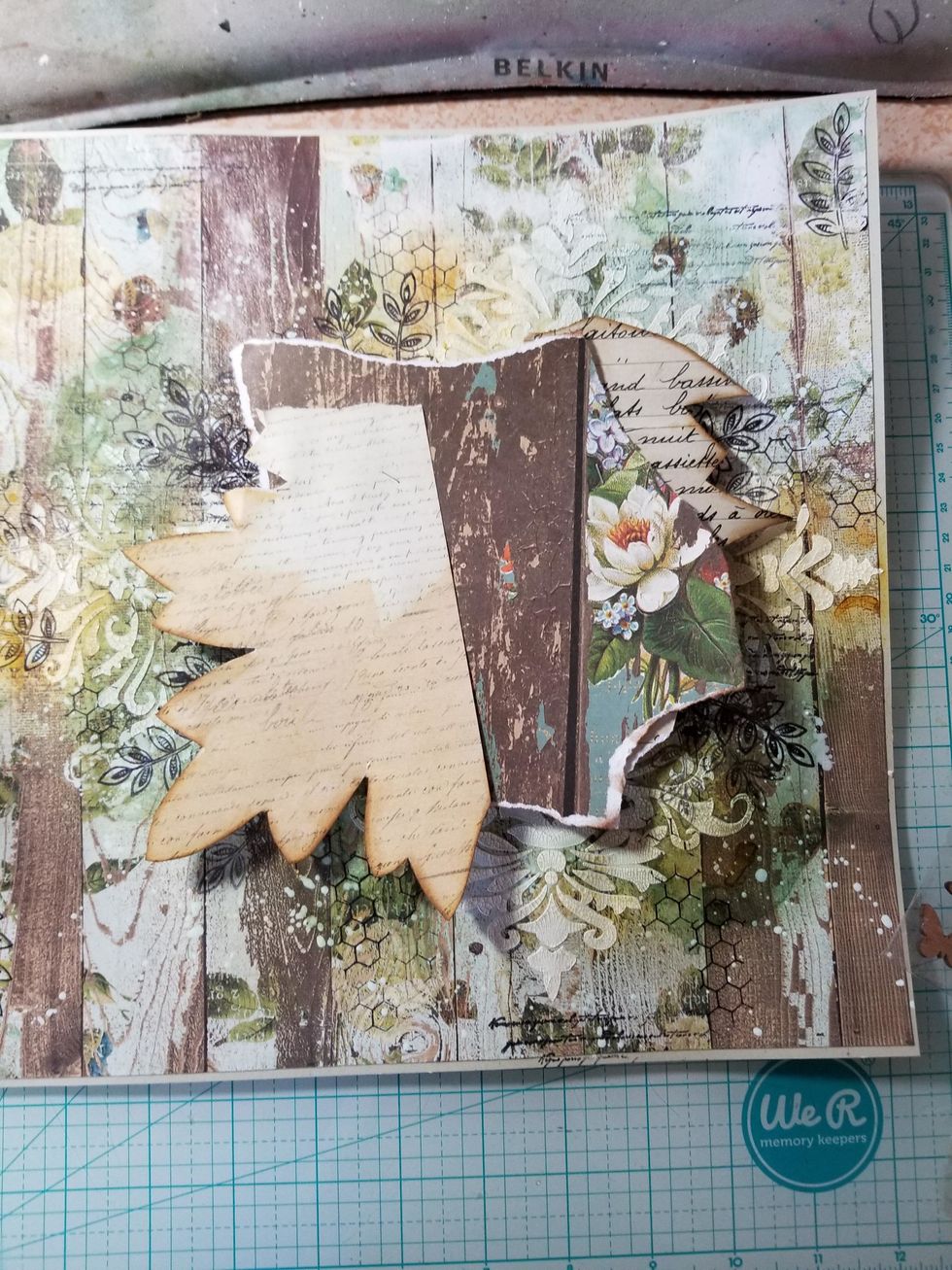 Add some stamping around composition then start adding papers using cardboard scrap under them to lift them from your base paper. Splatter white acrylic paint all around.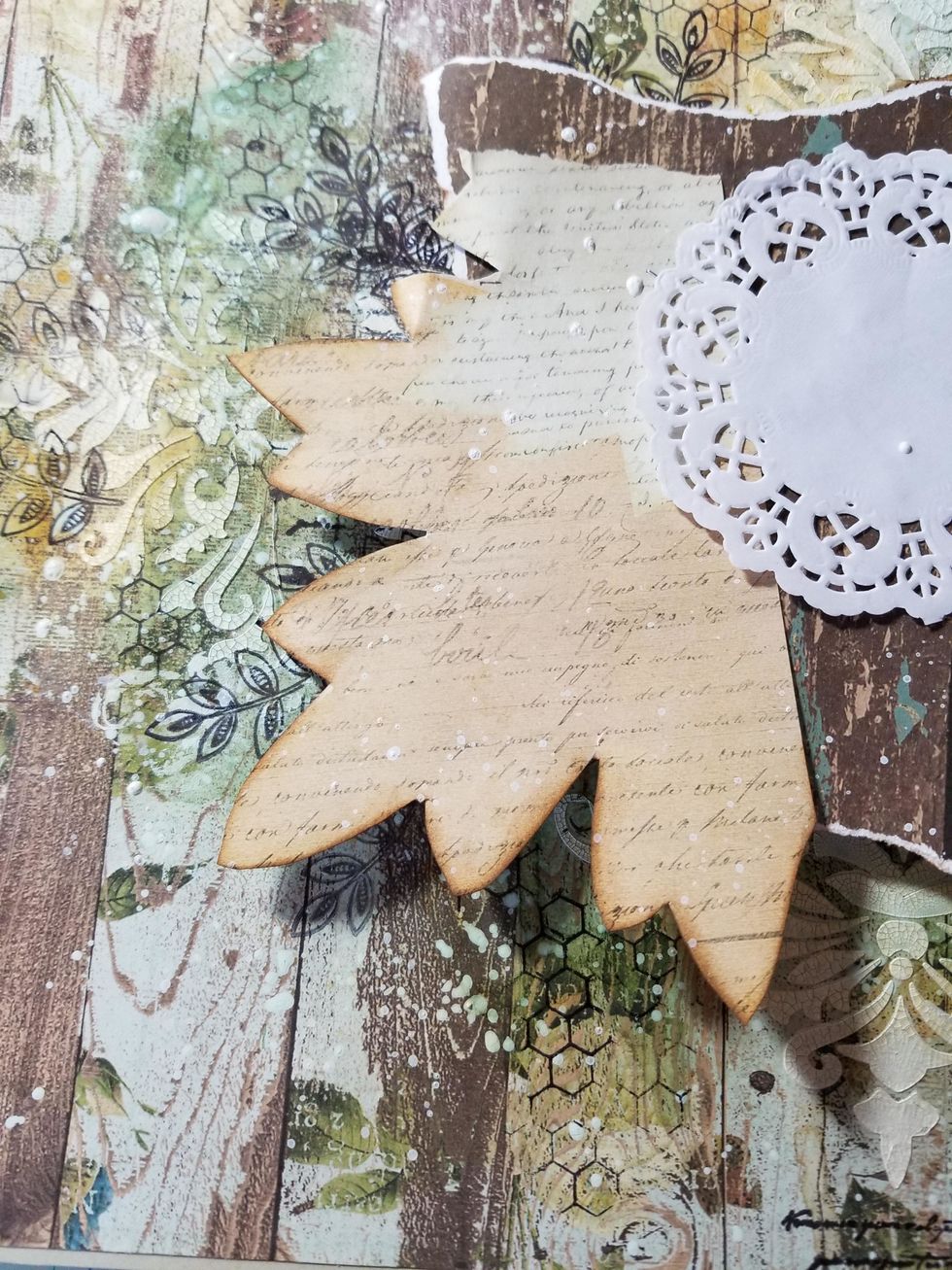 Here is a closer view of the papers,stamping, and splatters. I added a bright white paper doily to enhance my photos.
Lay your photos on the paper. Once they are where you like, start placing flowers and embellishments to enhance your focal area. Then once you are happy with the result take a photo for reference.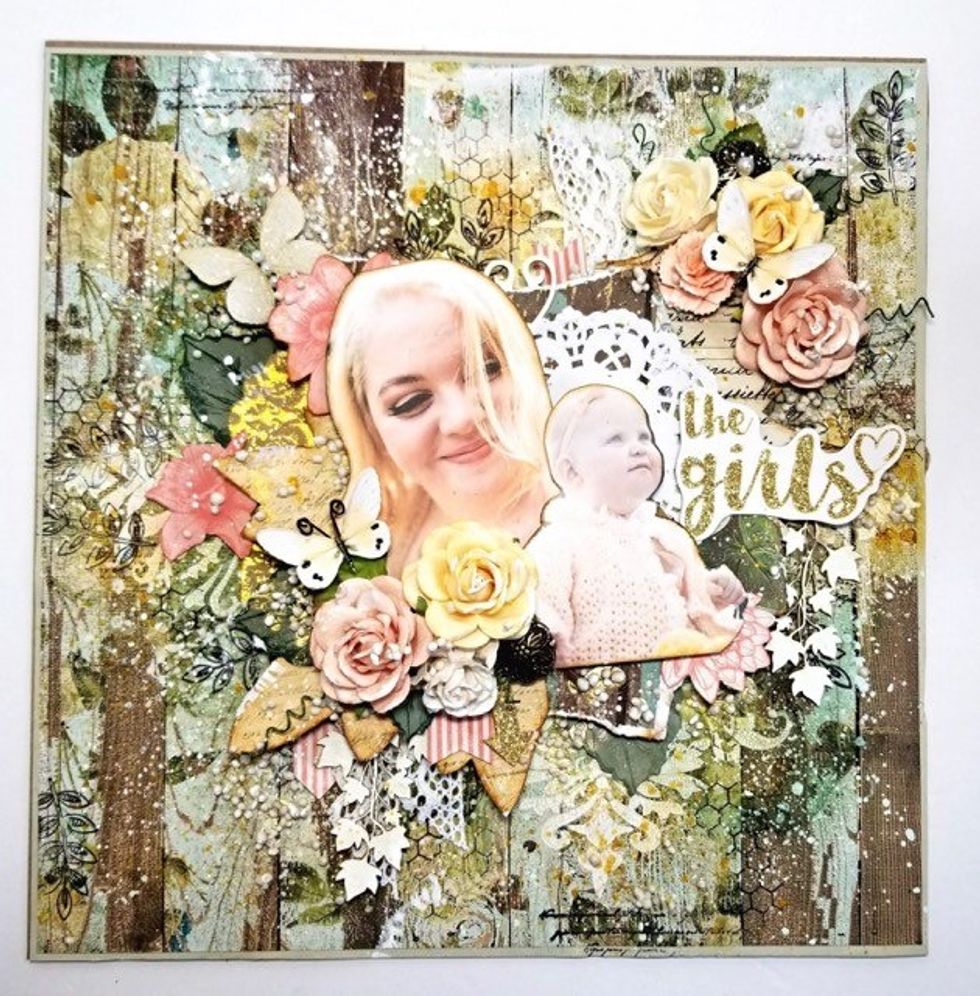 Glue everything down. Add art stones or glitter and any last minute embellies!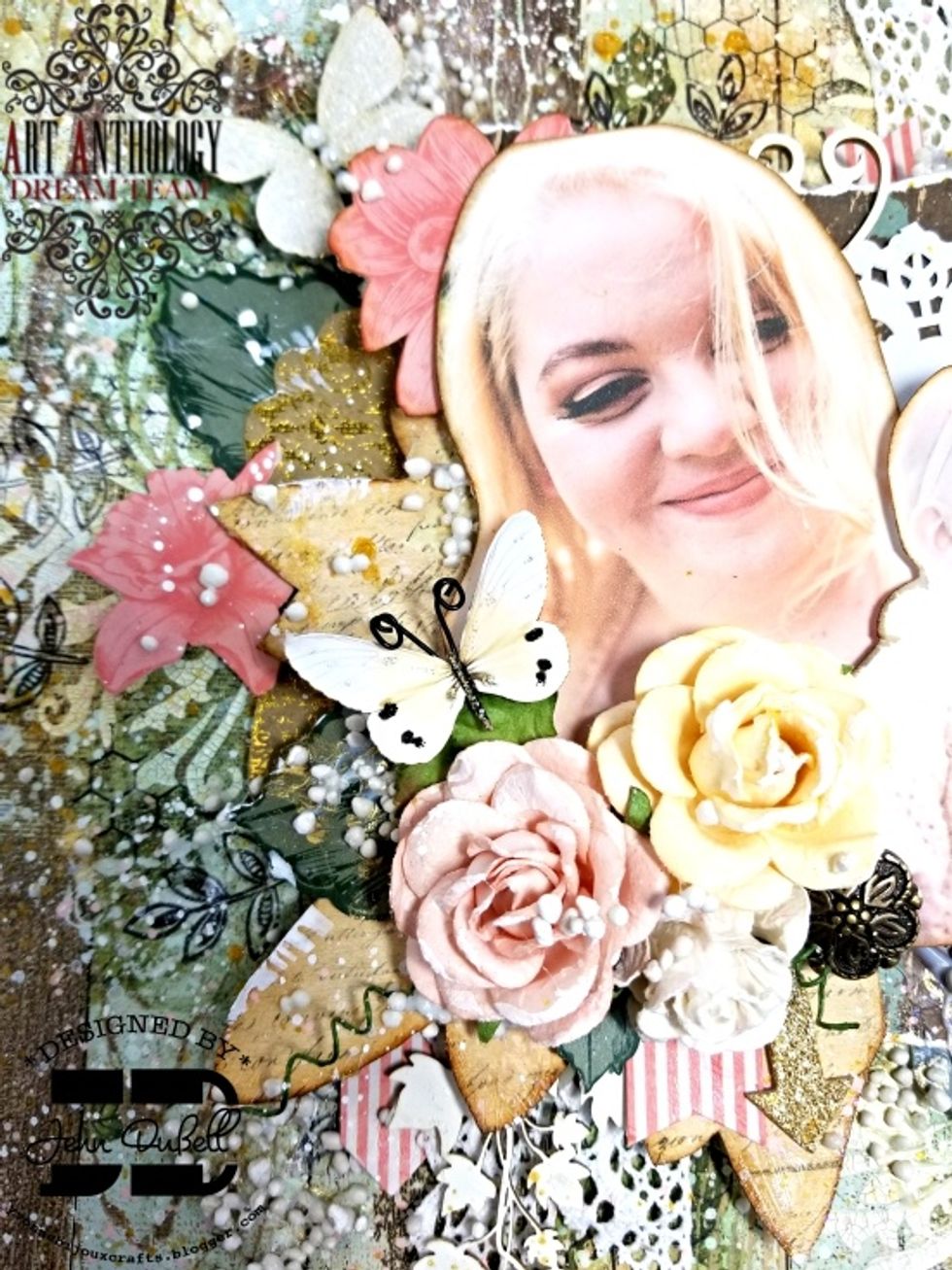 Add AA Minx ink in Gold Dust to add glitter on the art stones and chippies. Once dry add Splashed Sorbet with a brush to flowers and leaves. I also splattered a bit of the Gold Dust Minx.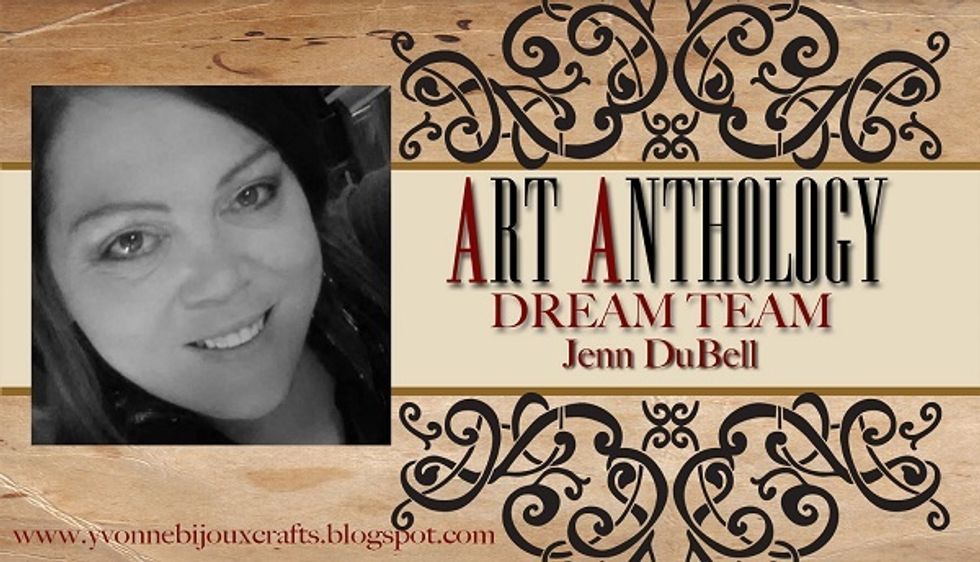 Thanks so much for viewing my tutorial! All of the products used here and many more can be purchased online at www.artanthology.net
I hope I have inspired you with my layout! Please follow Art Anthology on Facebook at https://www.facebook.com/groups/741057632686564/ and share your makes with us too!
Designer 12 X 12 paper
Flowers
Embellishments
Art Stones
Art Anthology Colorations Clover
Art Anthology Colorations Timeless
Art Anthology Minx Ink Gold Dust
Art Anthology Clear Coat Splashed
Art Anthology Sorbet Vegas Gold
Crackle paste
Art Anthology Stencil Fleur
Hot glue
Cardboard Scrap for dimensional elements
Clear gesso
White Acrylic to splatter
Coral Acrylic to splatter
Art Anthology
Art Anthology is a manufacturer of dimensional mediums.\n\nCome chat with us in our Facebook Group: Art Anthology Adventures in Art