Create a Stunning Decorative Art Canvas W/ Brandy
1
For this project we'll be using a reversed canvas. I've given it a nice coat of gesso.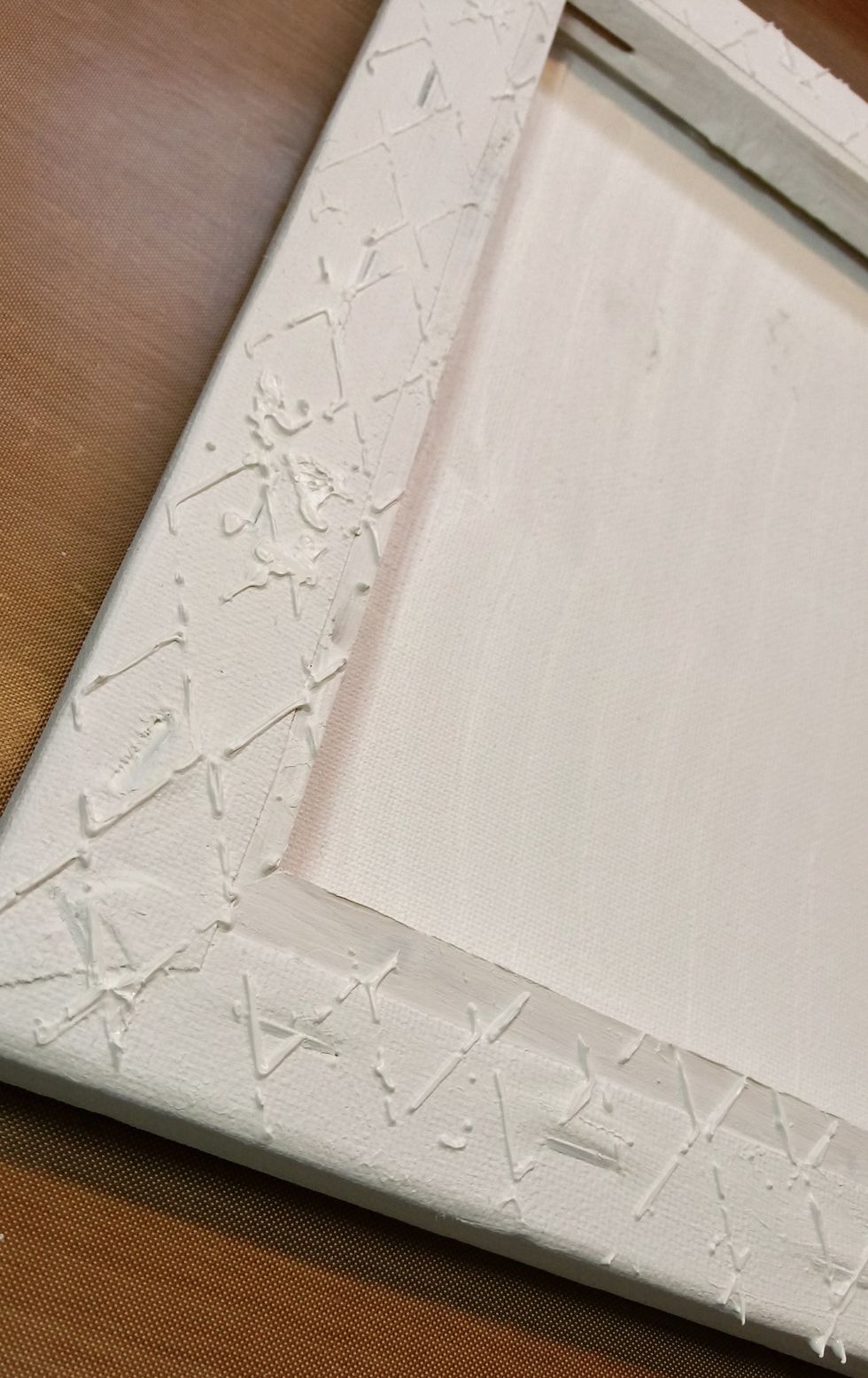 Now I use my Lattice Stencil to add dimension with some texture paste.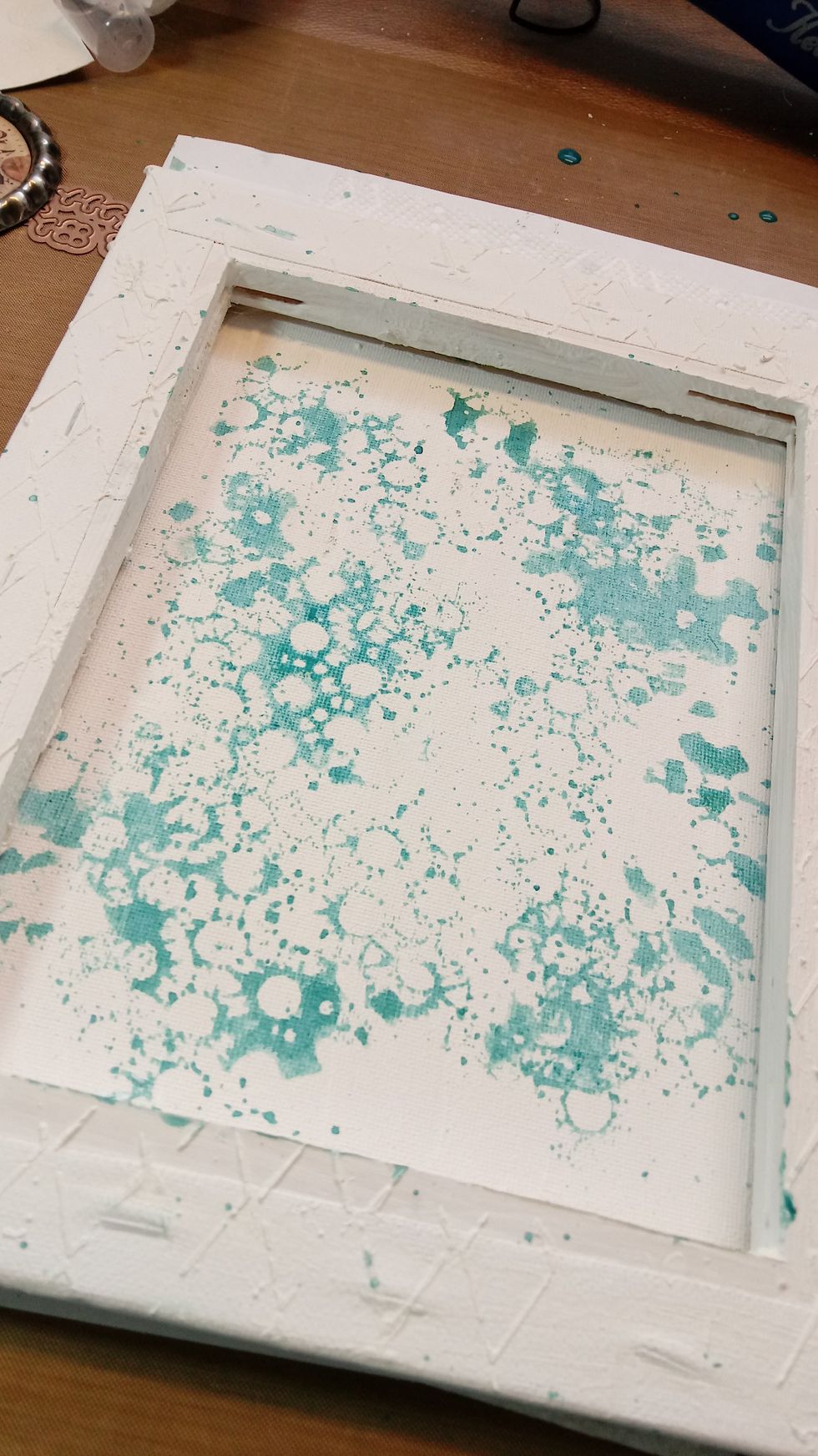 I thought about leaving this portion out of the tutorial. After all, I didn't use it in the end, but still a neat technique. AND it shows you can always change your mind on your projects!!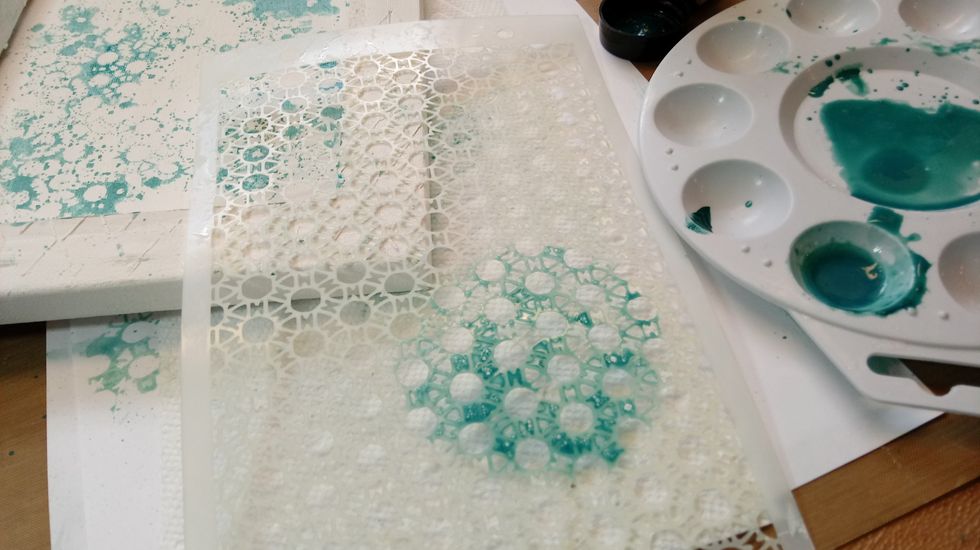 With watered down paint, i dabbed it on my stencil and pressed it down on the canvas. It comes out kind of like a messy stamped image.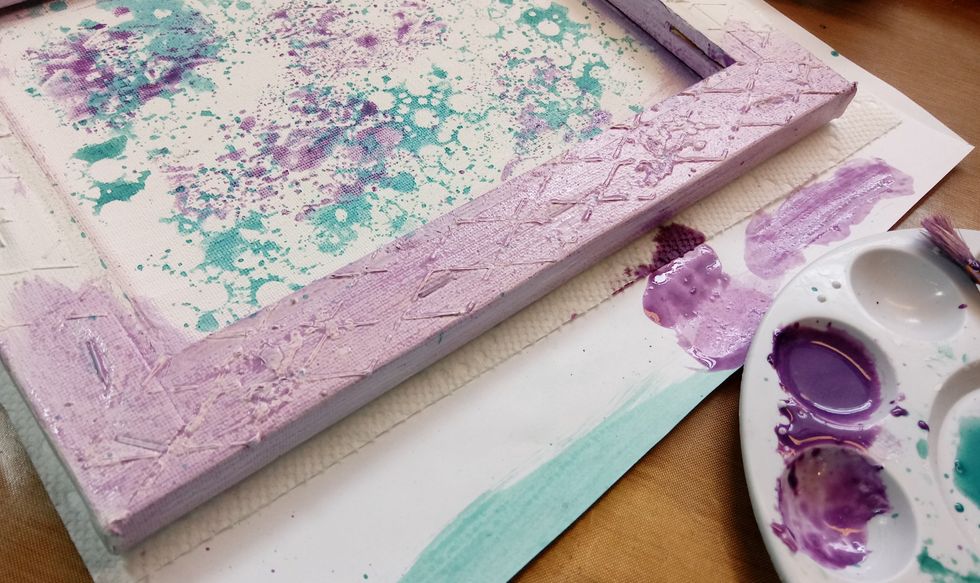 I used the Mardi Gras paint for the technique too, and then went on to add color to the canvas frame.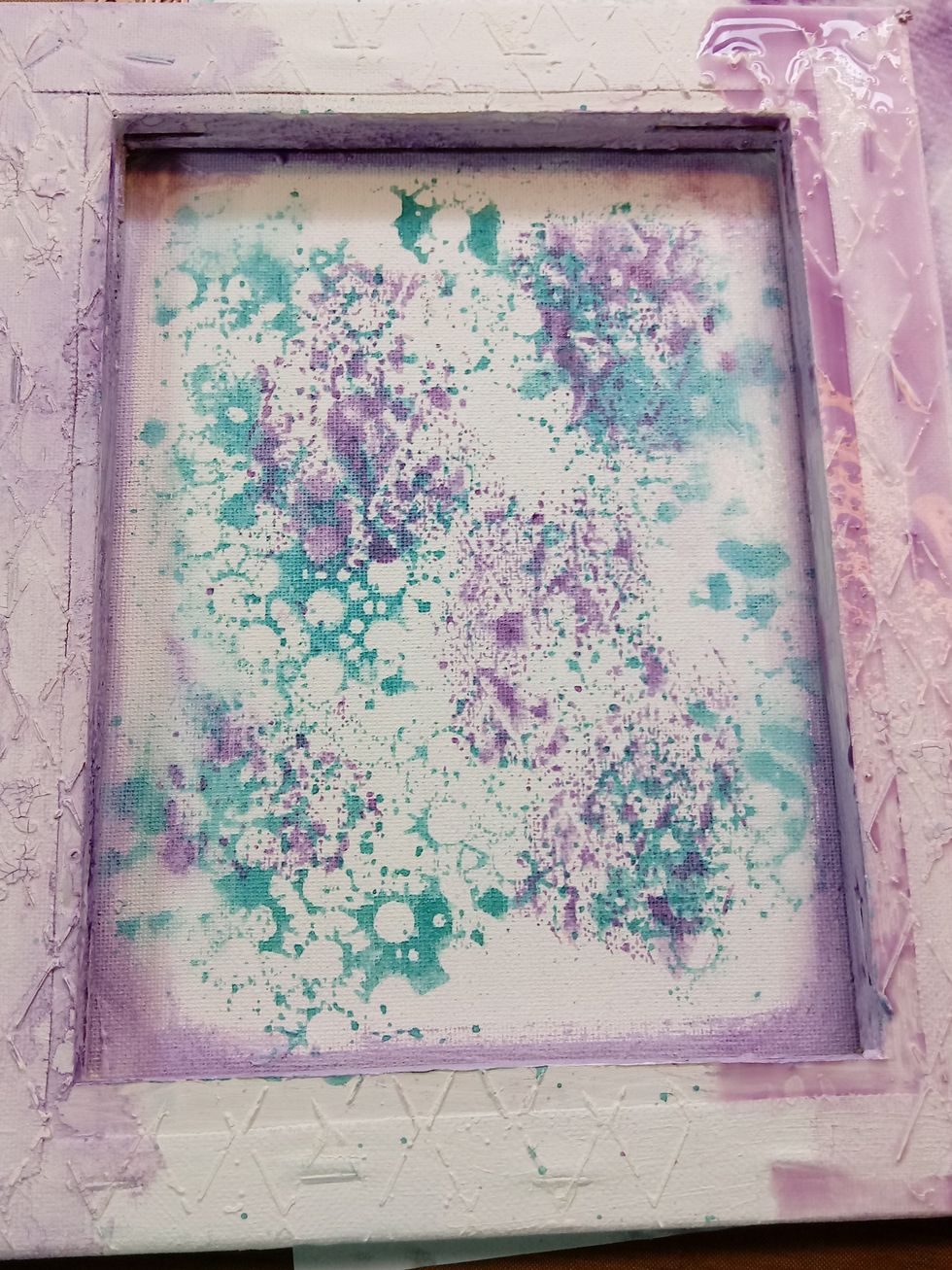 Working my way around the canvas, I apply the paint, in a sloppy manner, before drying with my heat tool.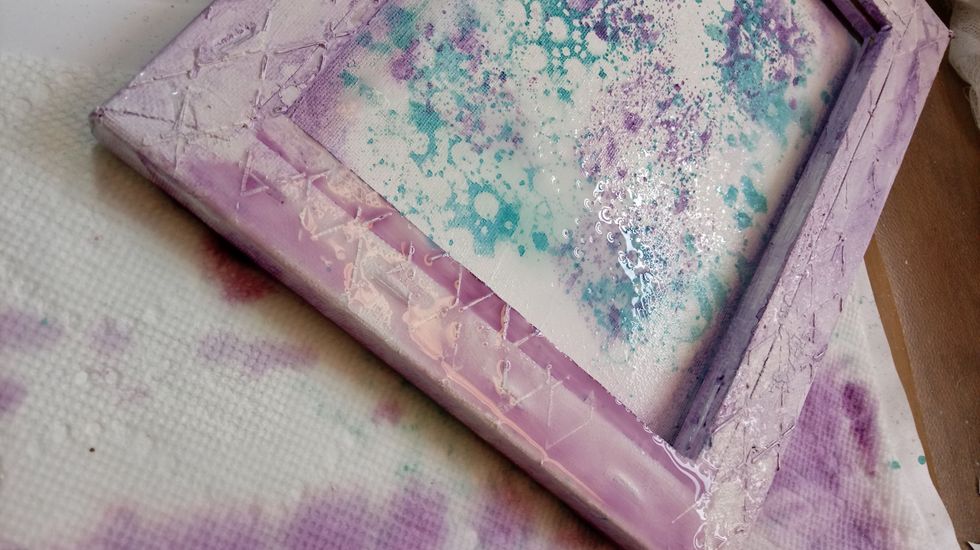 Even with my paint thinned with water, I sprayed more water on after it was dry, to give it an even more awesome washed out look.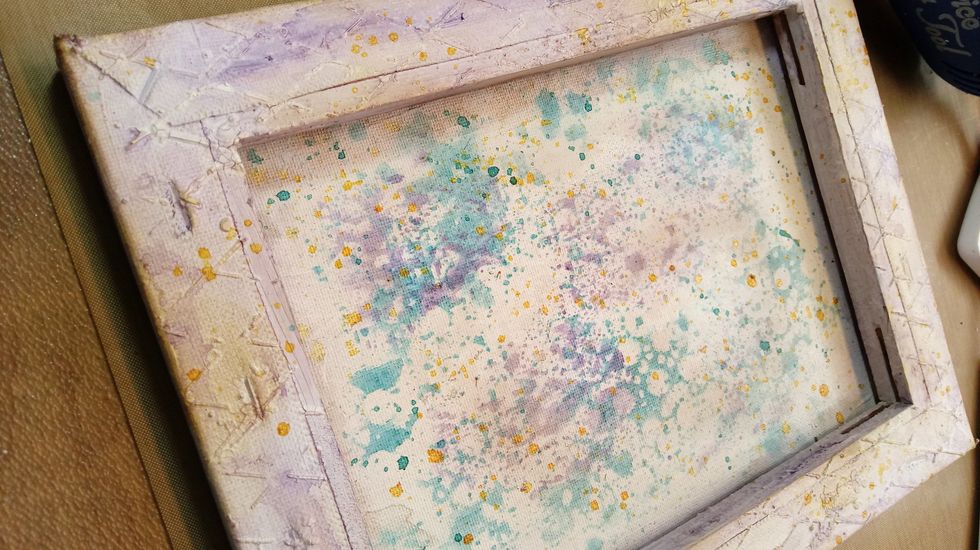 With my distess colored ink pad, I rub around the edges of the canvas and in a few of the lighter areas....to kiss it with a nice aged look.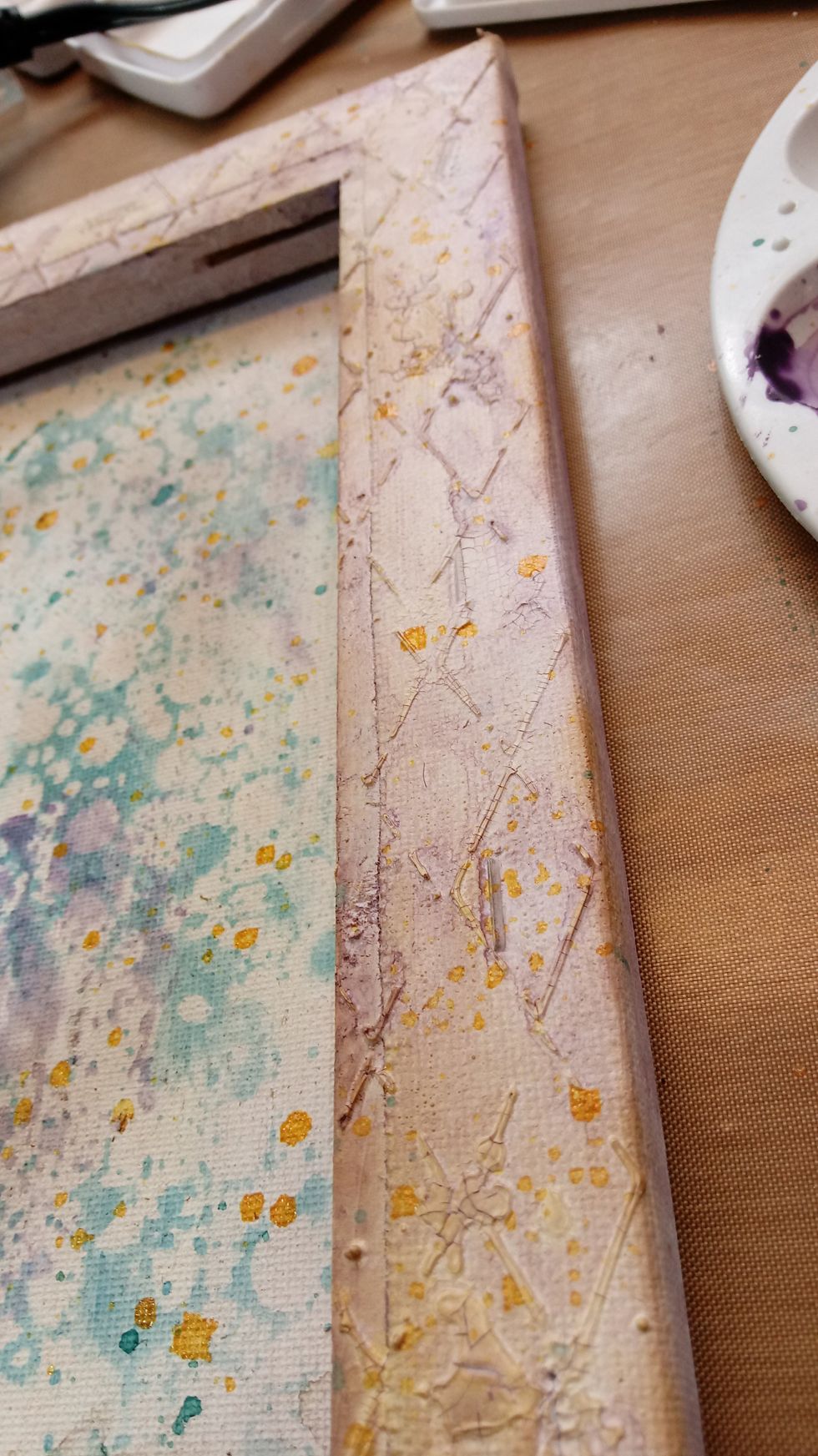 Now with some watered down Amber Gemstone Medium, I splatter some around. When dry, the Amber paint has a gorgeous shine to it.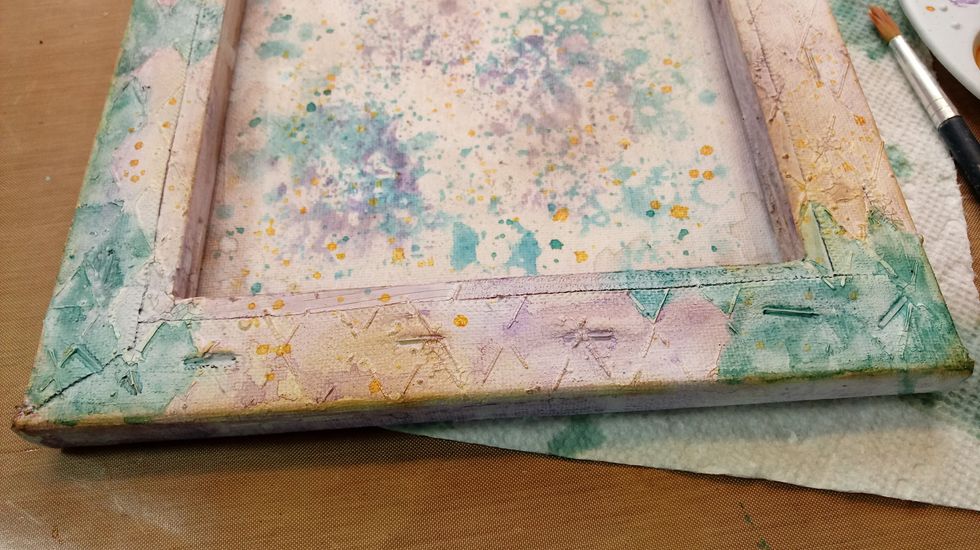 Next I water down some more Lagoon Velvet and paint, and apply t to just a few spots, trying to stay in side the lattice texture.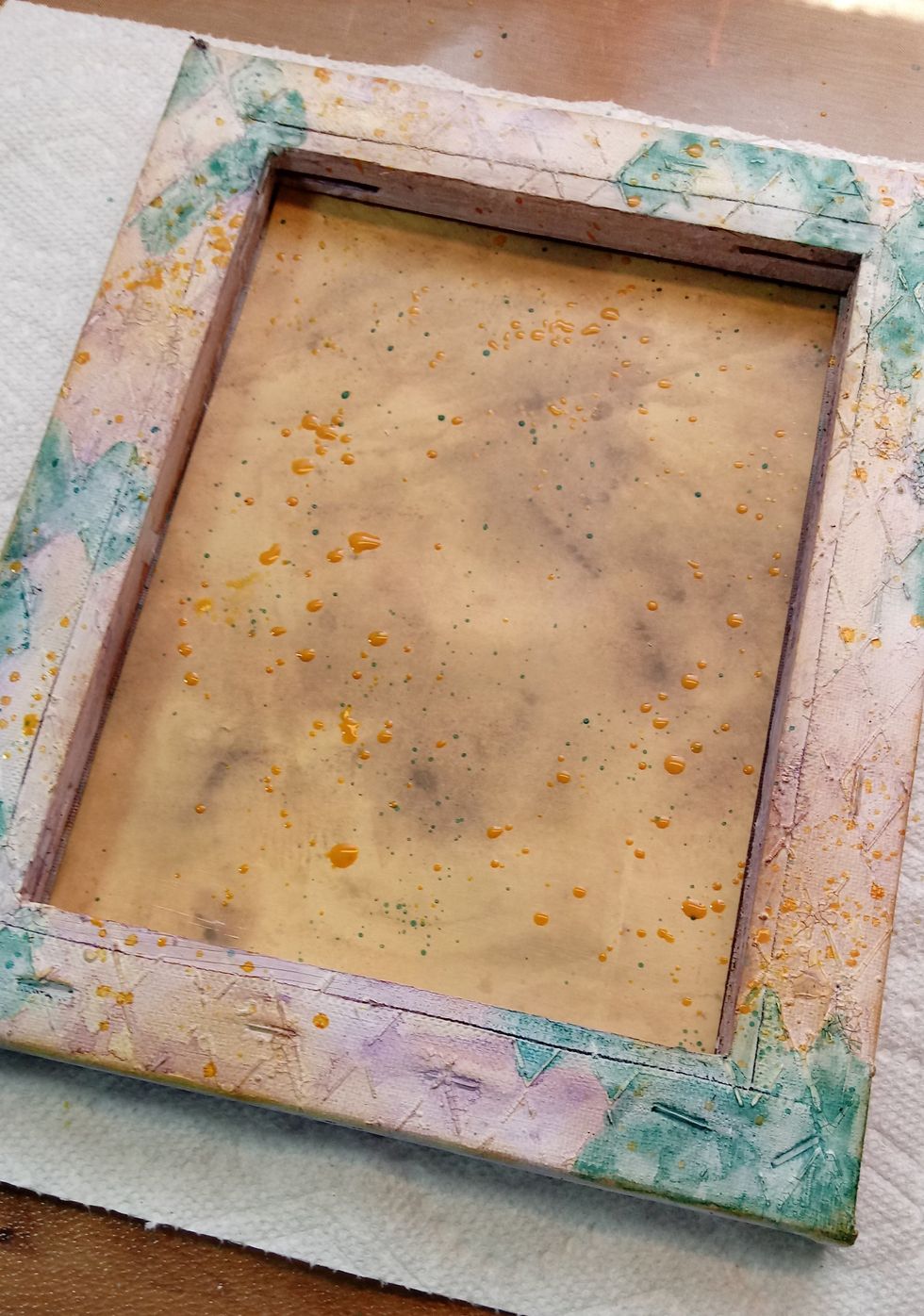 Now I chose to glue a grungy patterned cardstock to inside of my canvas and douse it with more splatters of Amber paint. I love the golden look.
Now add your embellishments! I printed the lovely lady, & glued her to layers of chipboard and cardstock.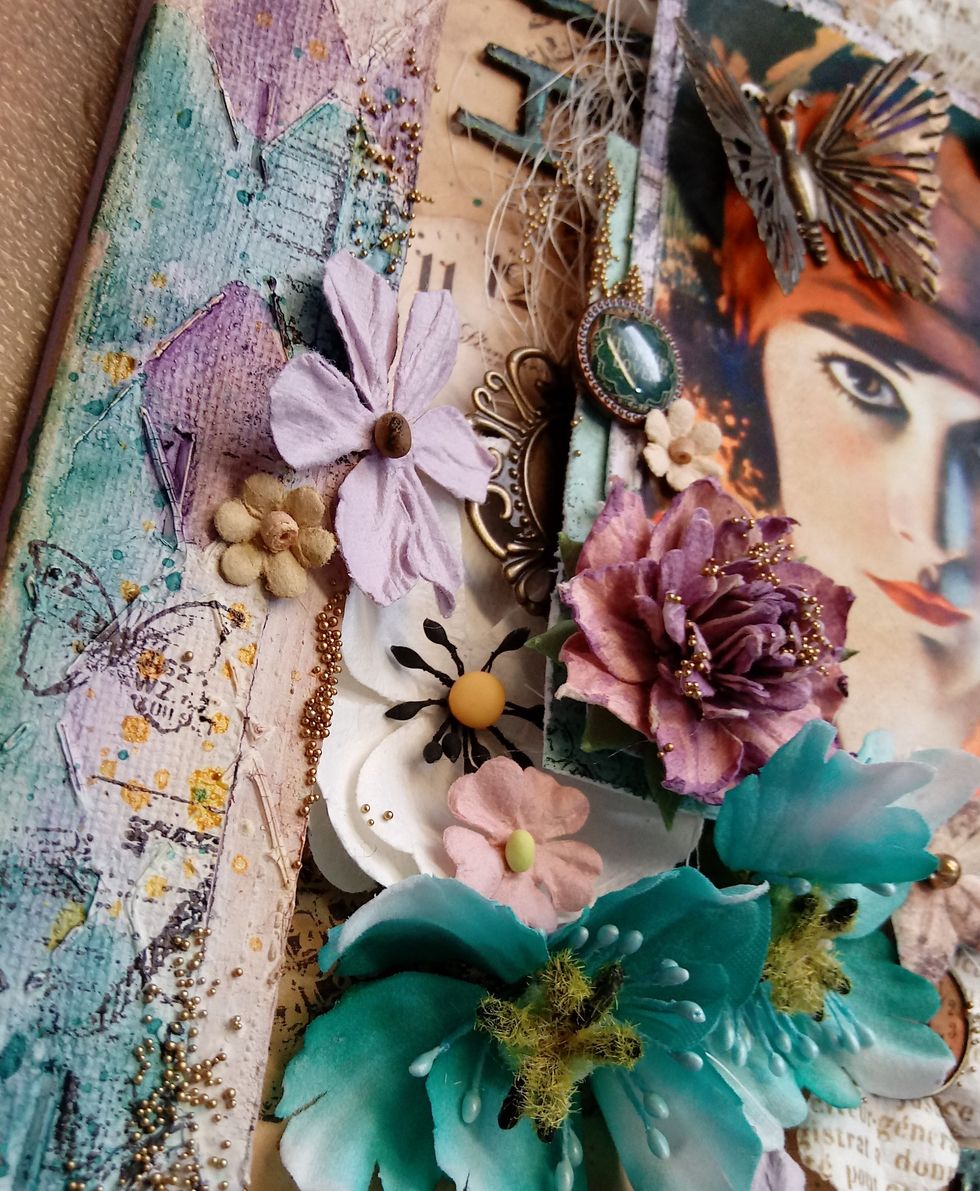 Coordinating flowers & metal pieces add a wonderful touch. Finish off w/ some micro beads for added interest!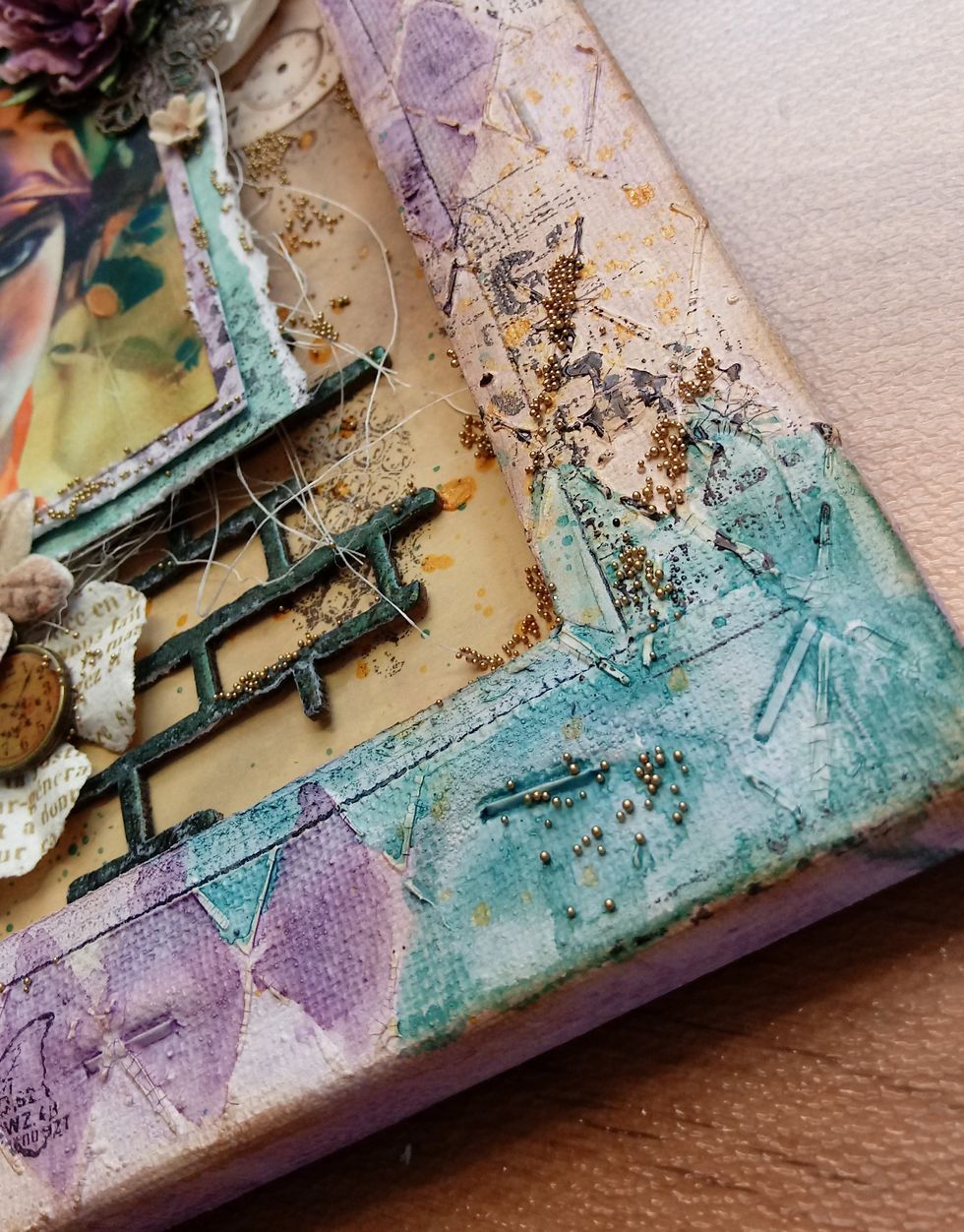 Glue down some micro beads for added interest!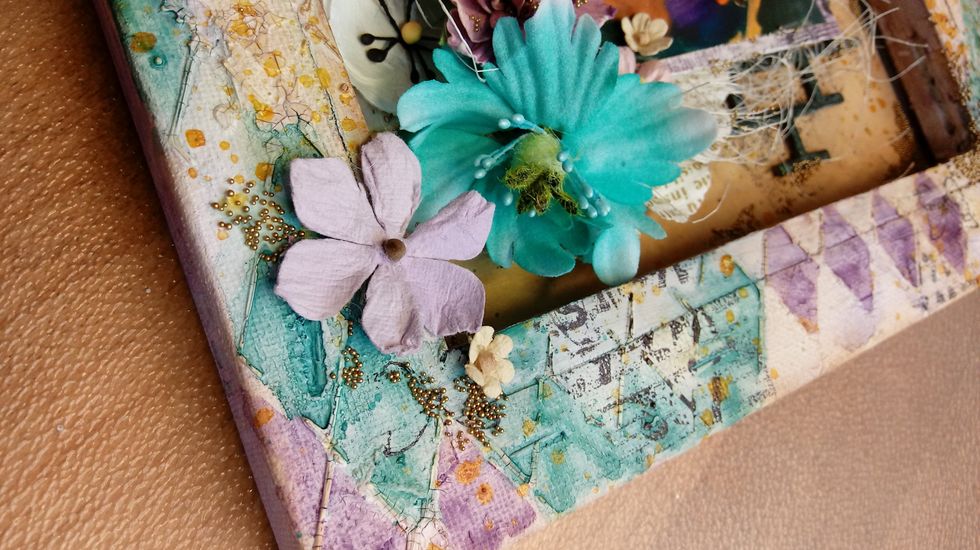 I hope this inspires you!! Share your Art Anthology projects on out Facebook group page https://www.facebook.com/groups/741057632686564/
Lagoon Velvet Paint
Mardi Gras Velvet Paint
Amber Gemstone PAint
Lattice Stencil 6x9
Art Anthology
Art Anthology is a manufacturer of dimensional mediums.\n\nCome chat with us in our Facebook Group: Art Anthology Adventures in Art