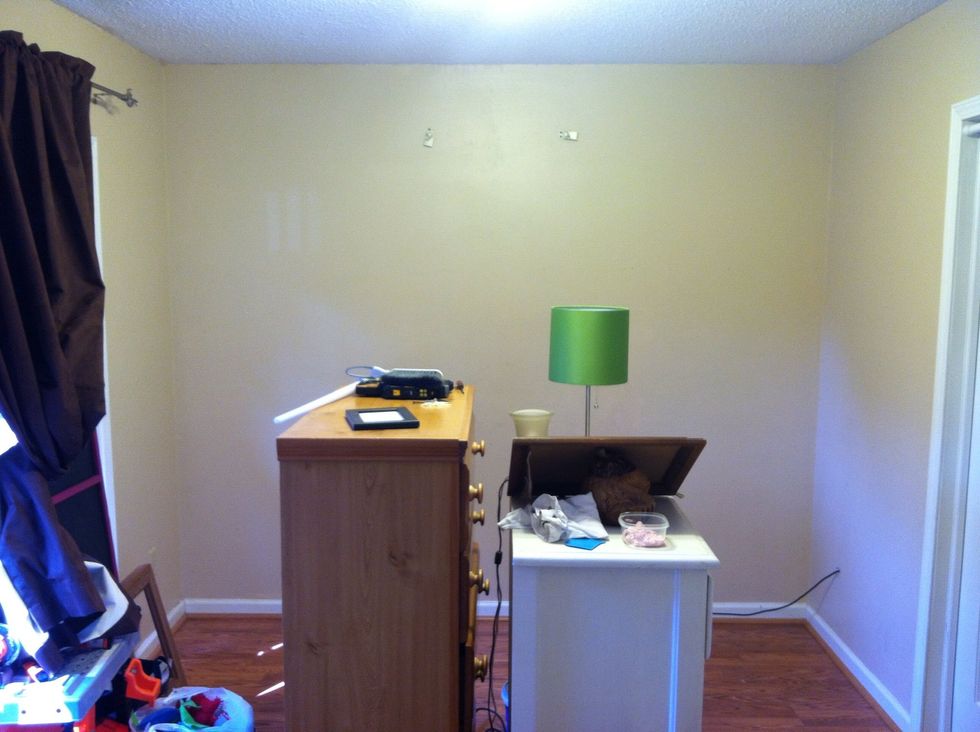 Start by measuring the wall from top to bottom. (Notice the green lamp for later...)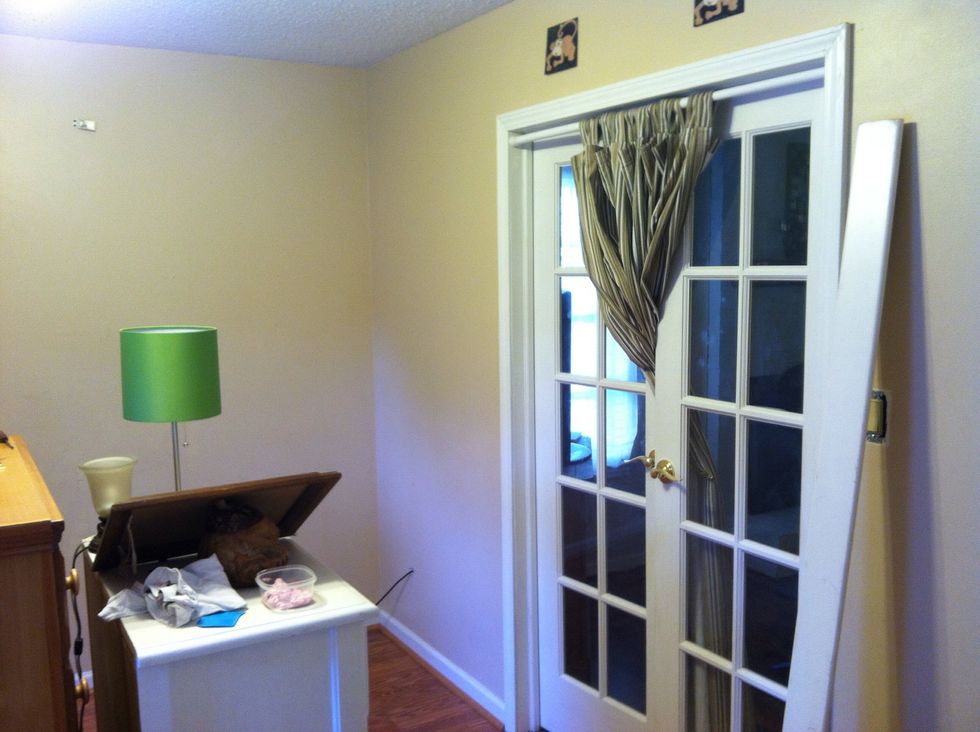 This is the right side of the wall. I couldn't fit everything in one picture!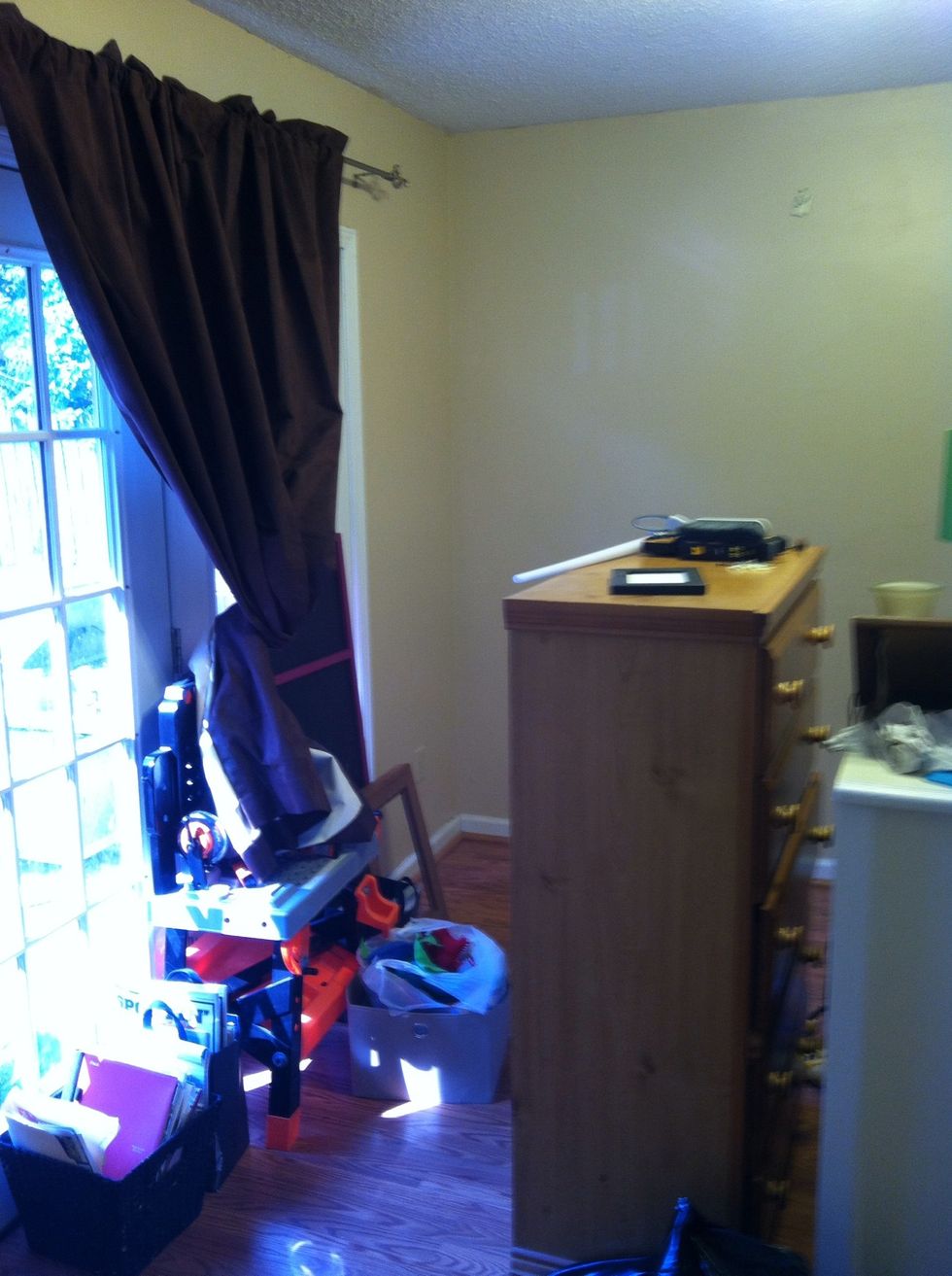 I decided to paint one accent wall. The left side of the room has a french door that leads to the backyard and the right french door leads to the family room.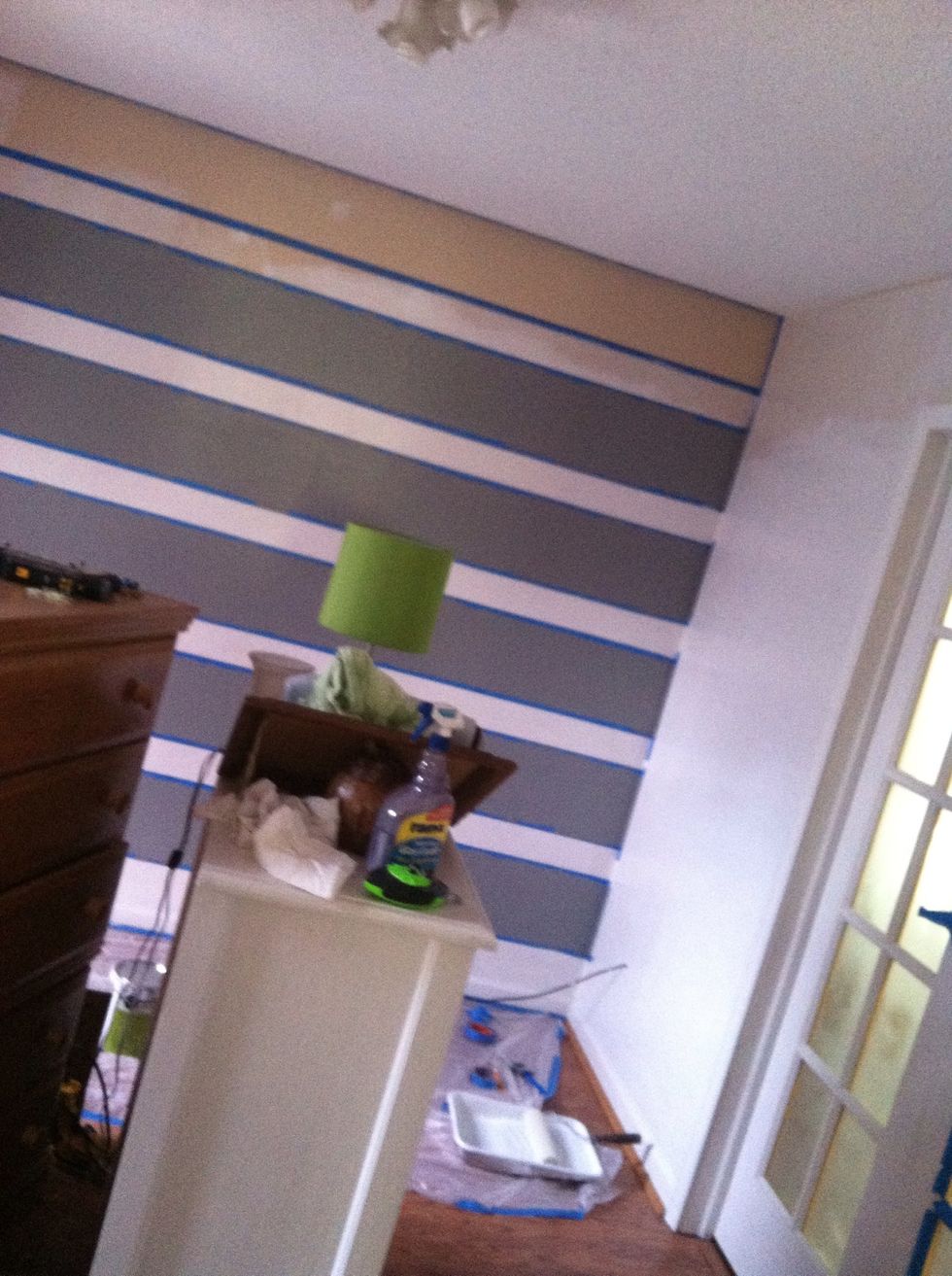 Start at the top and measure down the desired height. I chose to make the first stripe (or gray stripe) 9 inches and the second (white stripe) 6 inches.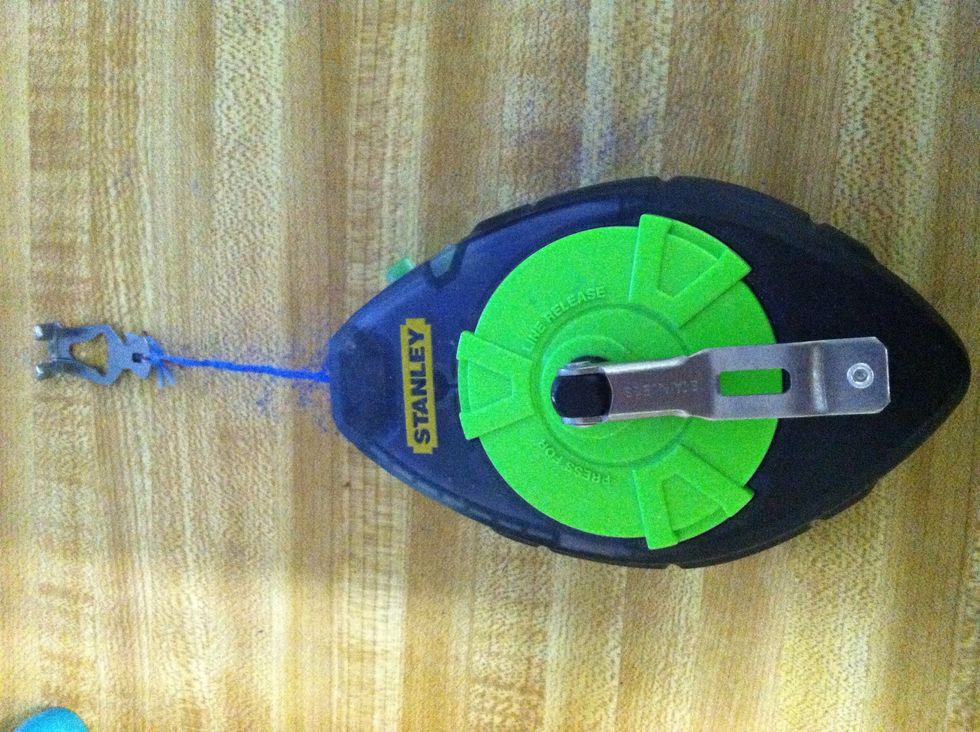 After measuring, I used a Blue Chalk Line Reel to ensure the lines were straight. Hold it on one side of the wall while someone else pulls it to the other side.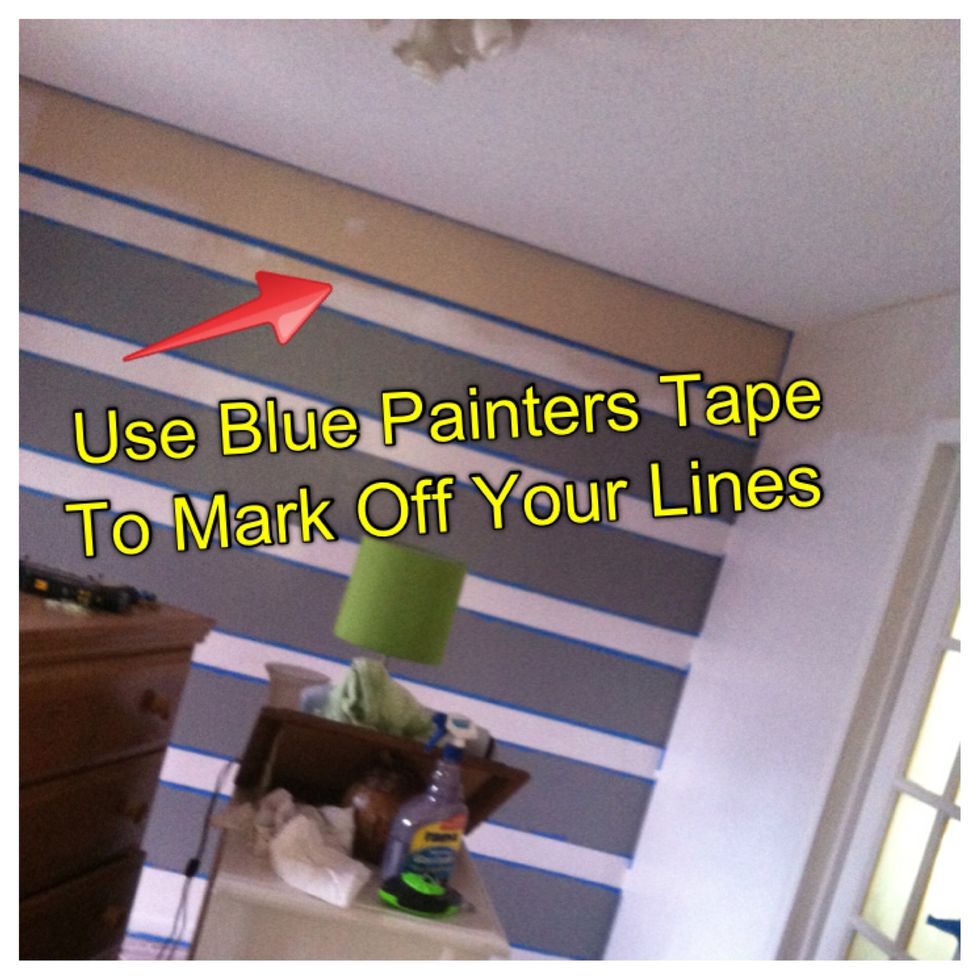 Once the line is tight, pop it and it marks the straight line perfectly with chalk.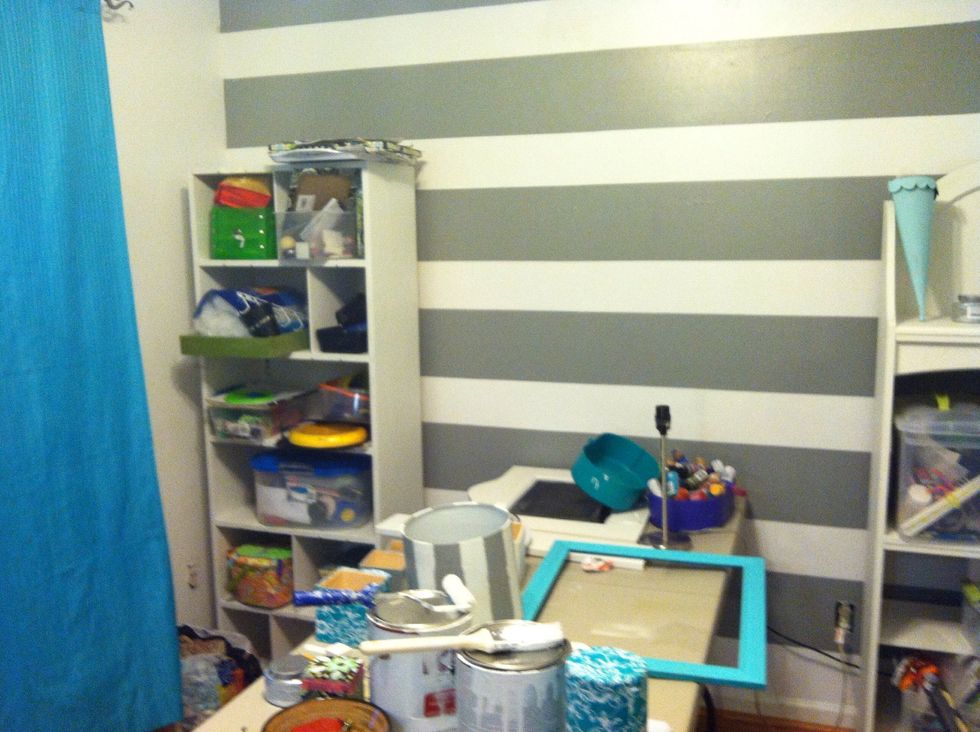 The chalk can be easily wiped away as you paint but will also come off when you pull the tape off once the wall is dry.
Excuse the mess! I made accent wall pieces while working on getting the room together all at the same time!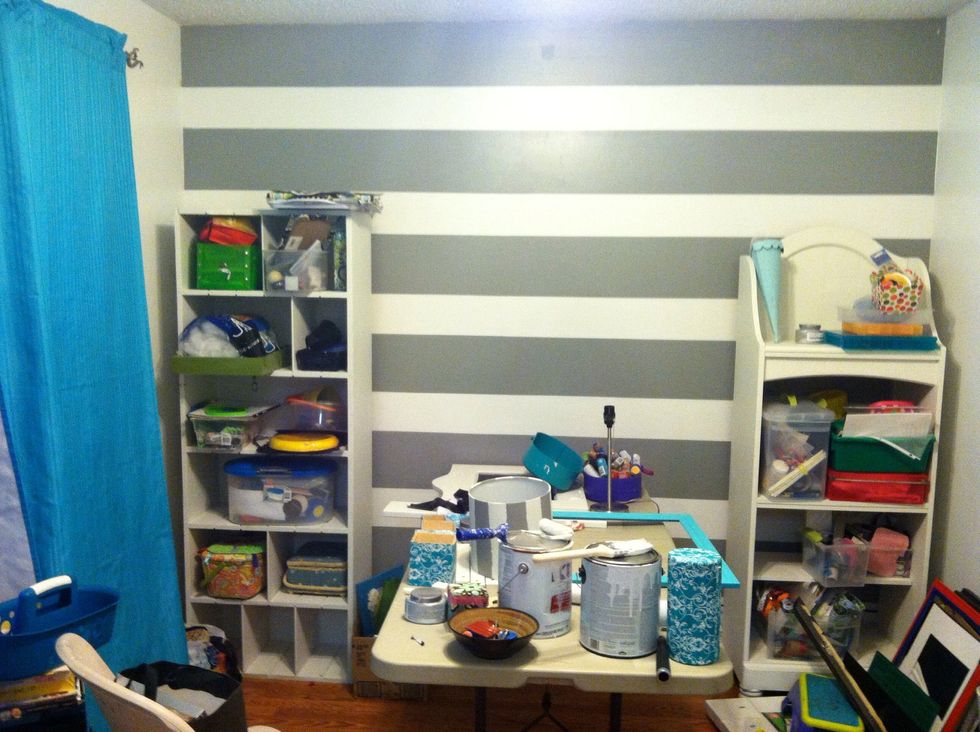 If I waited to post this when my craft room is completely finished, you would never get the tutorial! Sorry, I'm always a work in progress!!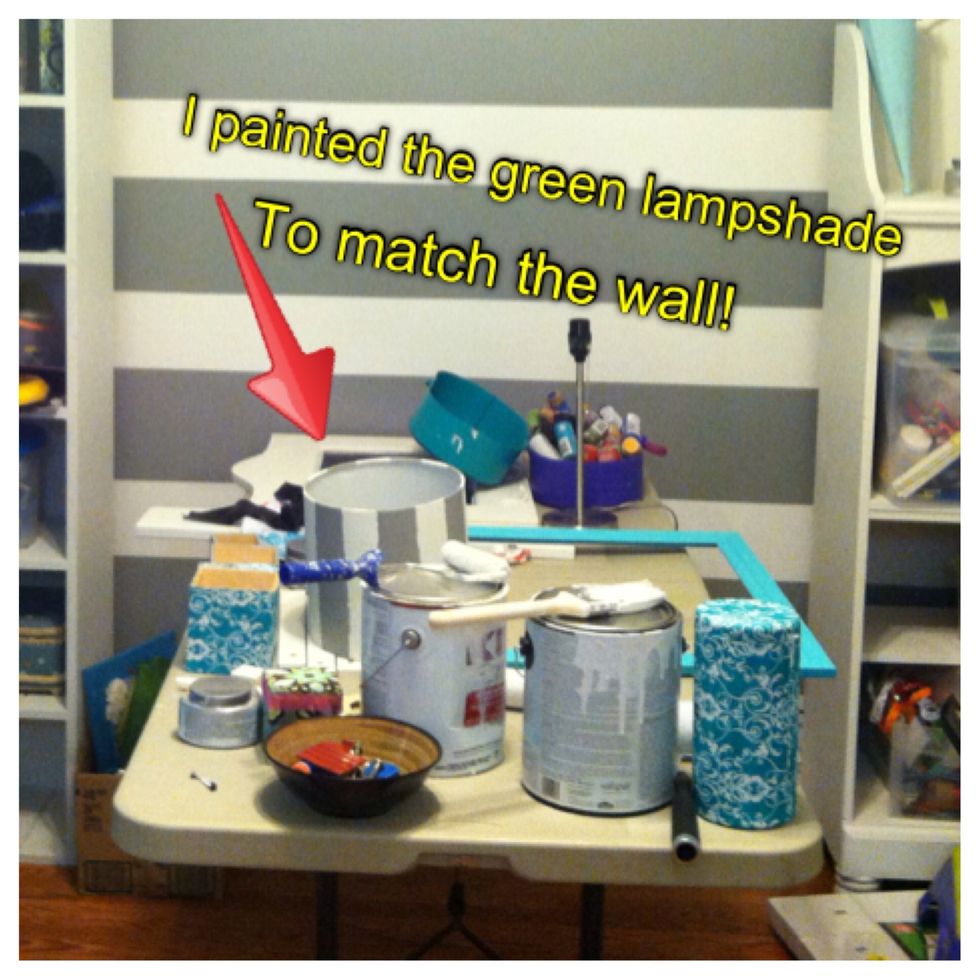 There's the green lamp I painted to match the wall. I'm a huge fan of working with what you already have!!! "Repurpose" is one of my favorite words!!!
Paint
Paintbrush
Chalk Line Reel
Blue Tape
Tape Measure
Drop Cloth