This is a quick and easy card to craft, and it's just perfect for presenting gift cards or other small surprises!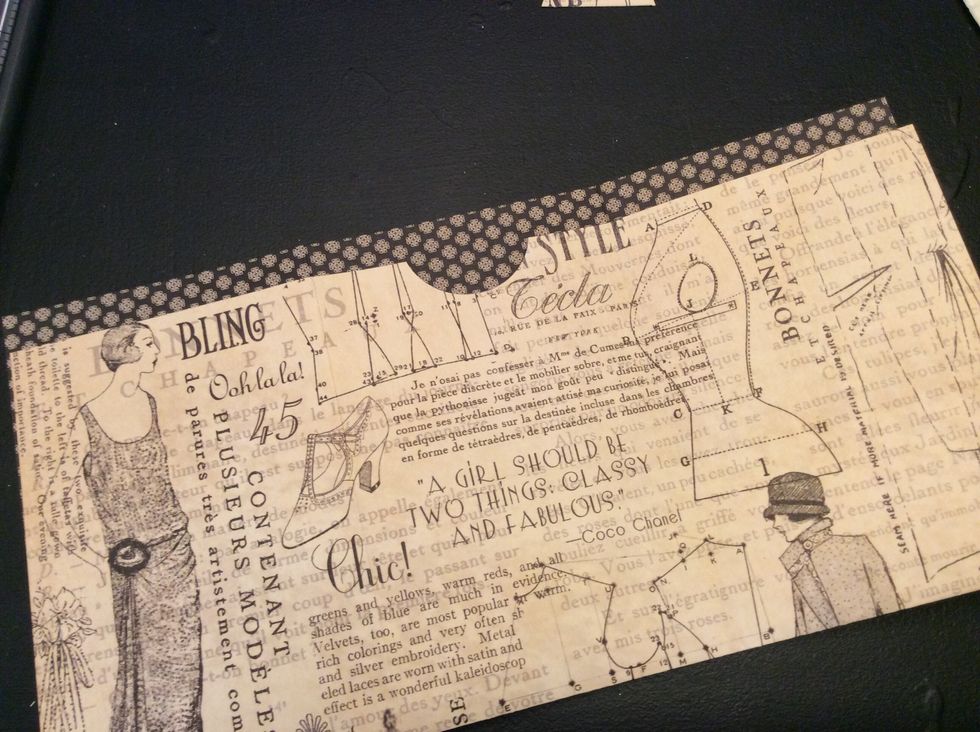 Score 12x12 paper at 6 1/2" from the top edge of the paper. Fold up from the bottom.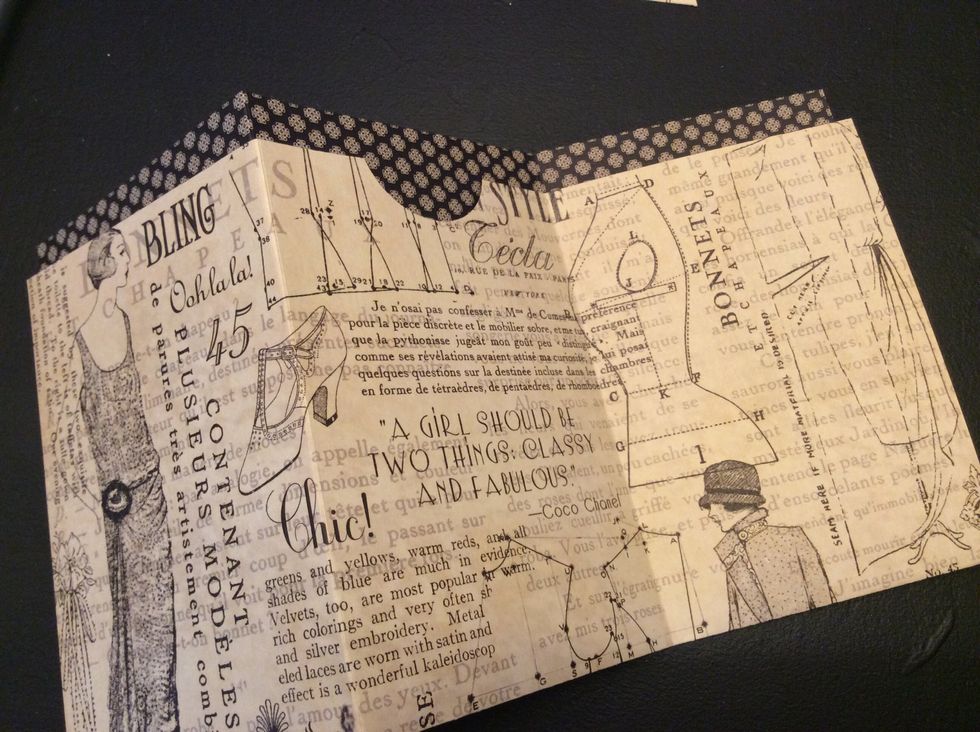 Score vertically at 4" and 8". Punch a pocket notch in the middle section.
Sew each vertical score line.
Fold first section down an in inch or so. Tear and fold down the third section. Now each section has a unique pocket opening.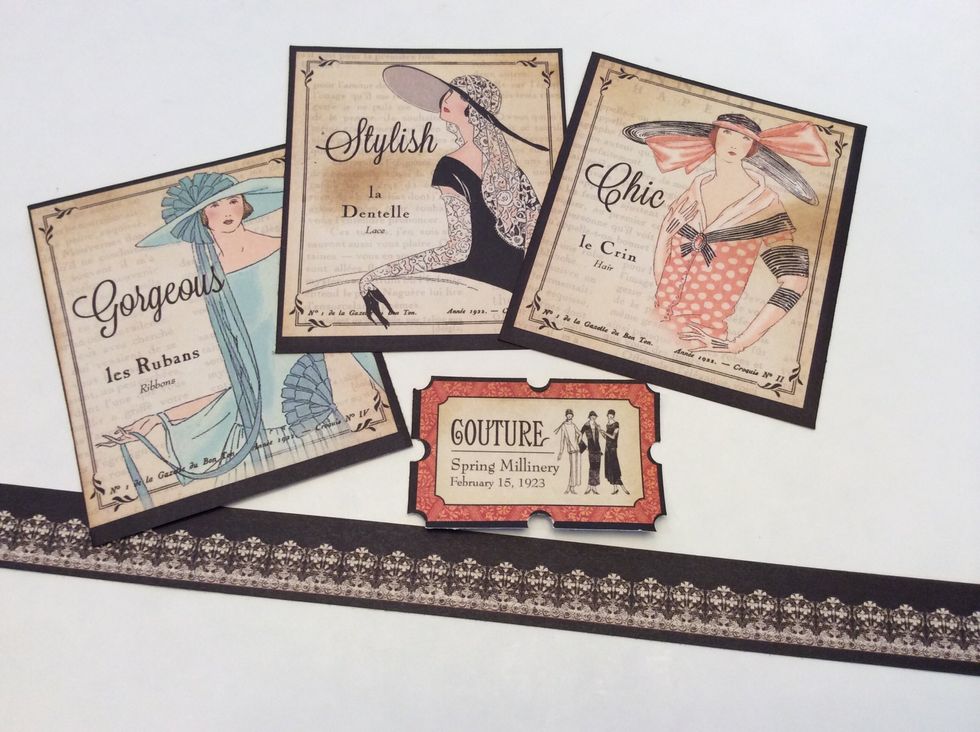 Prepare cut aparts and border pieces.
Assemble embellishment pieces. I used my card as a Mother's Day card, but you can create any title/theme for your card.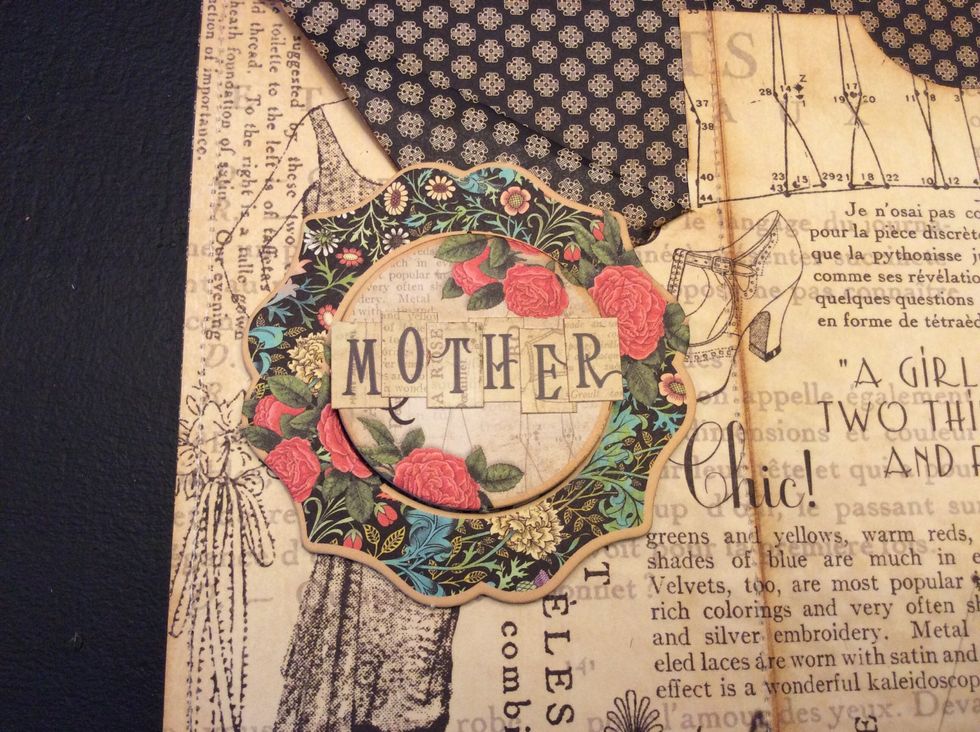 Adhere embellishments, cut aparts and borders in place.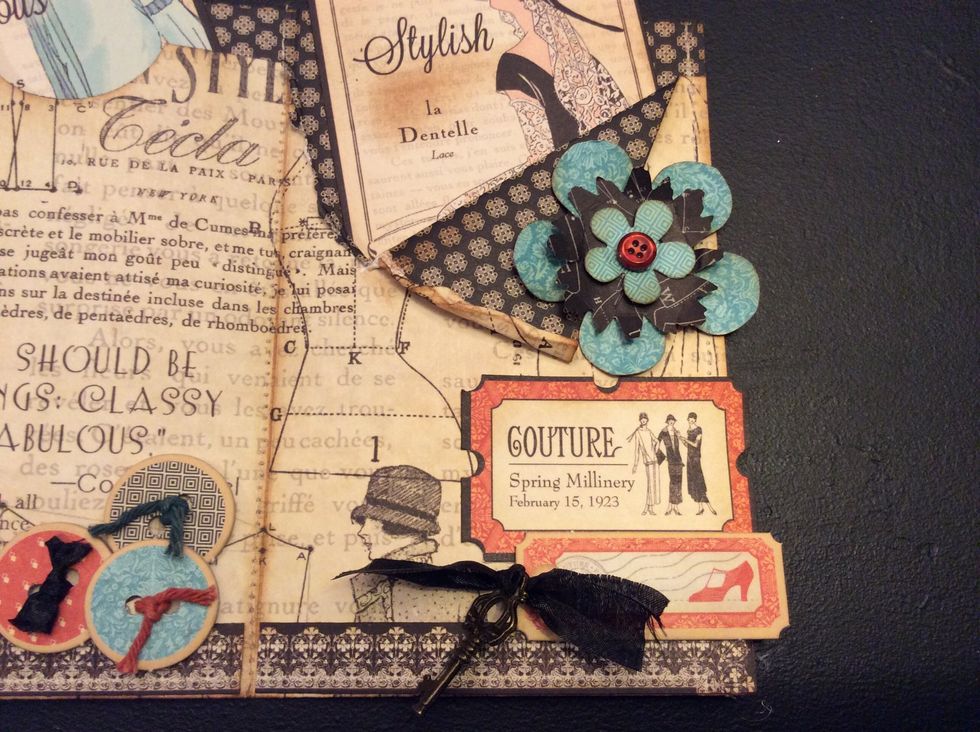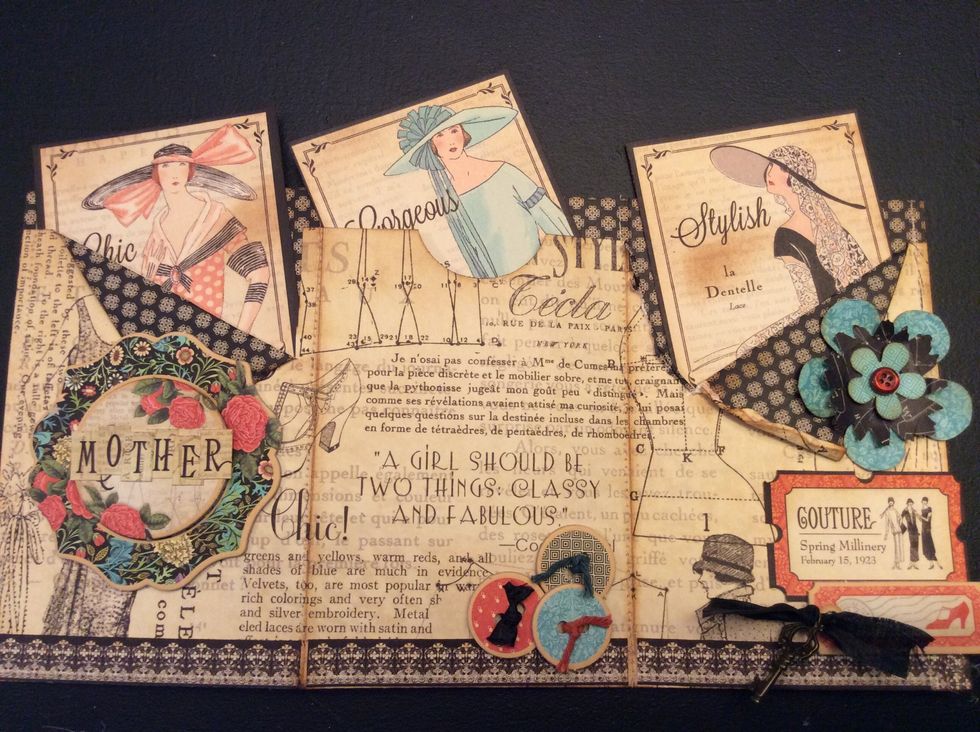 The sewn pockets a perfect for tucking in gift cards, little mementos, photos, etc.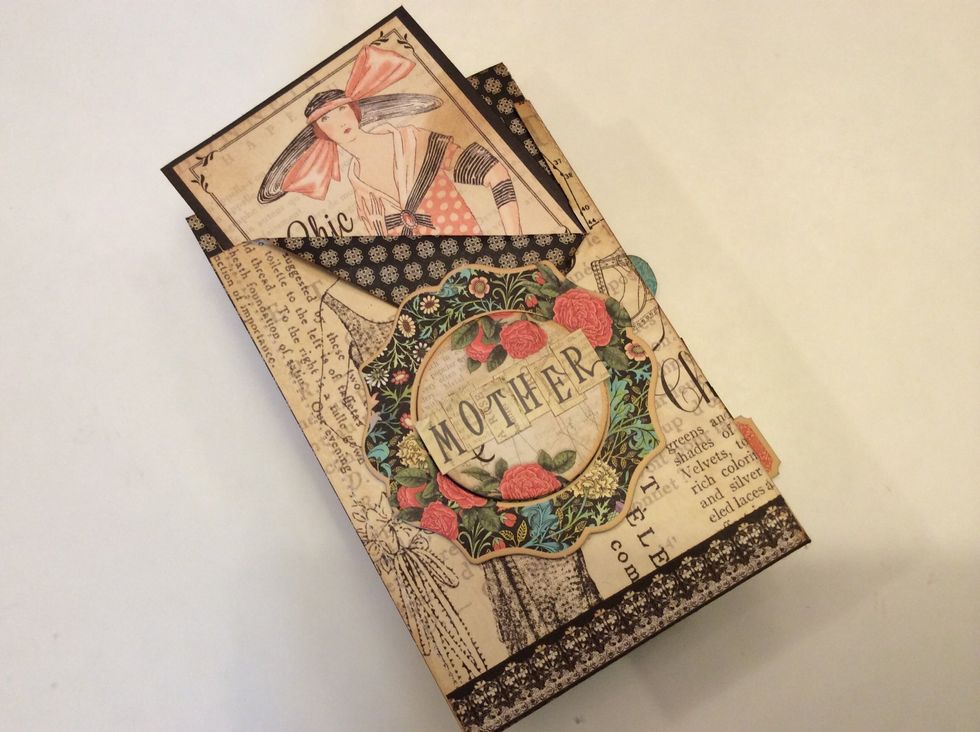 Accordion fold card when finished. OPTION: wrap and tie with a pretty ribbon.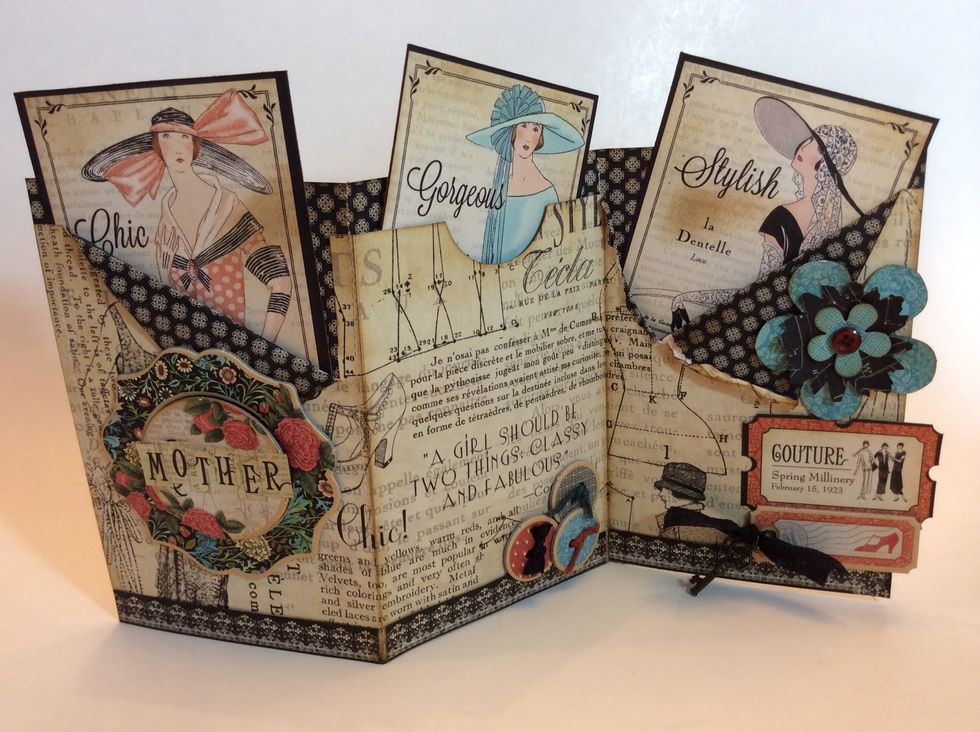 Enjoy!!
Graphic 45 "Couture" papers
Graphic 45 "Couture" chipboard
Graphic 45 "Couture" flowers
Graphic 45 Ornate Metal Key
Graphic 45 Alphabet stickers
Sewing machine
Ribbon
Button
Thread