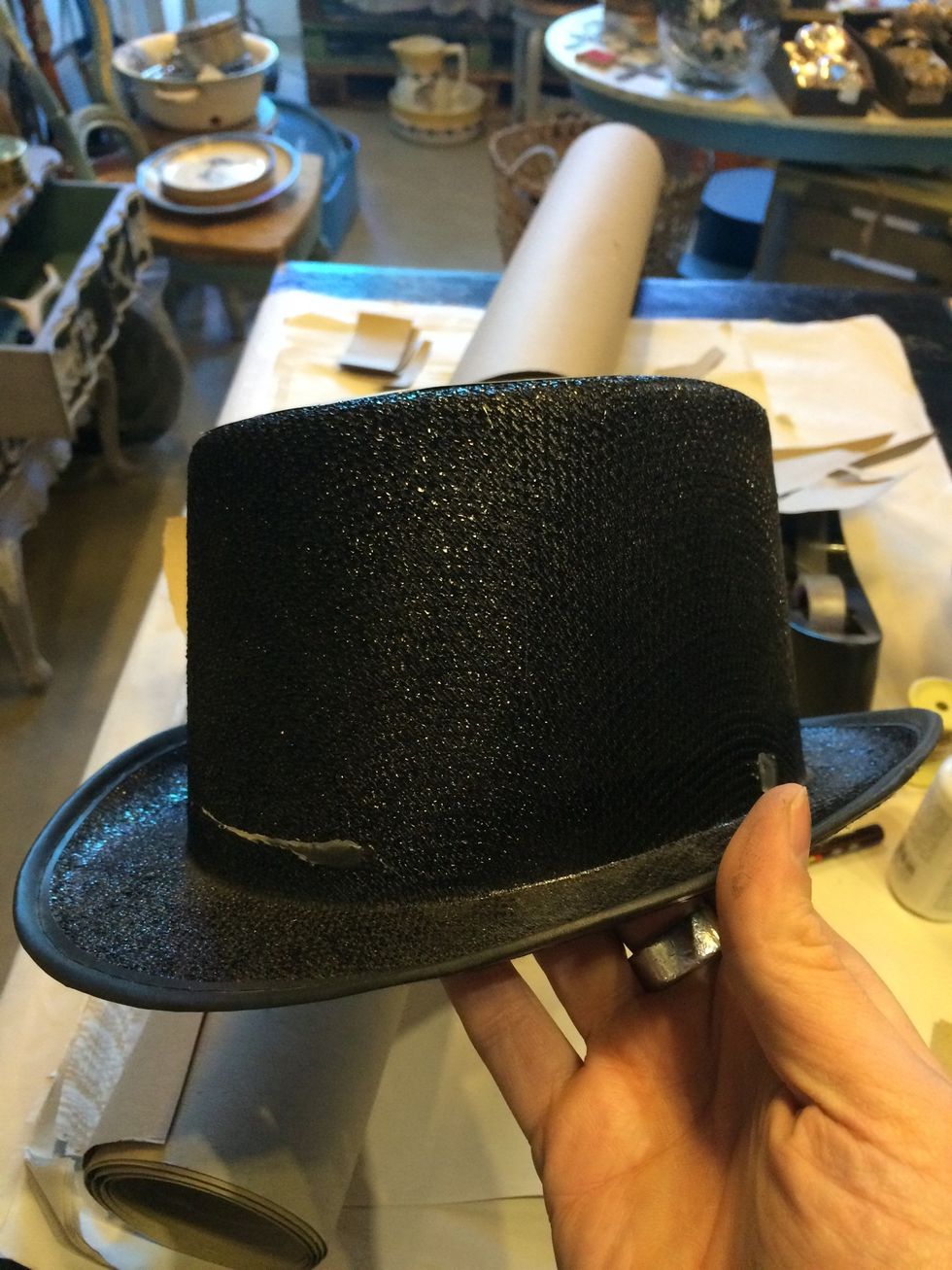 Start out with a hat shape you like.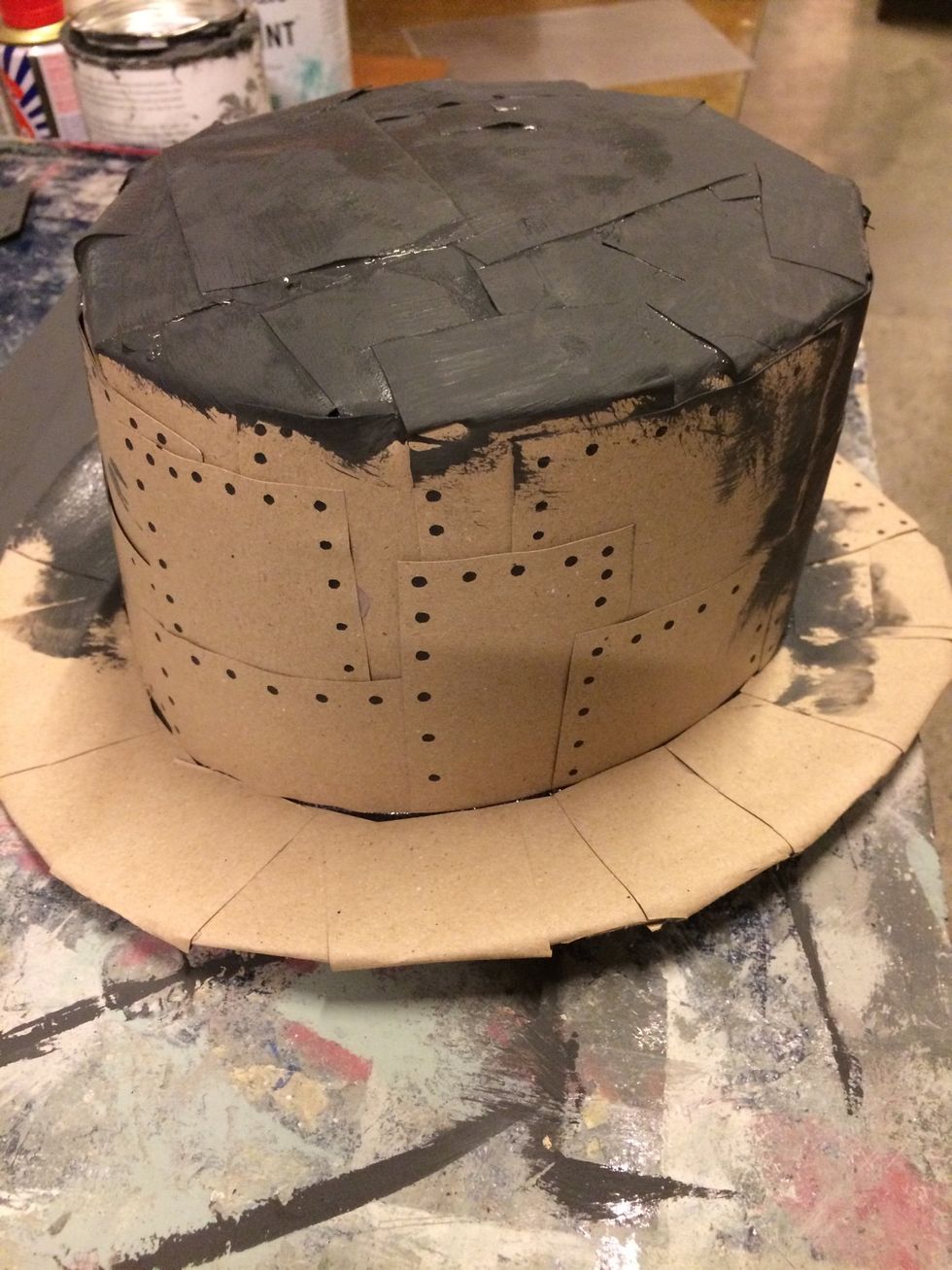 Cut out the carton in small squares and glue them on the hat. And Paint the hat Black with Chalk Paint.
To make the dots i just used the Chalk Paint.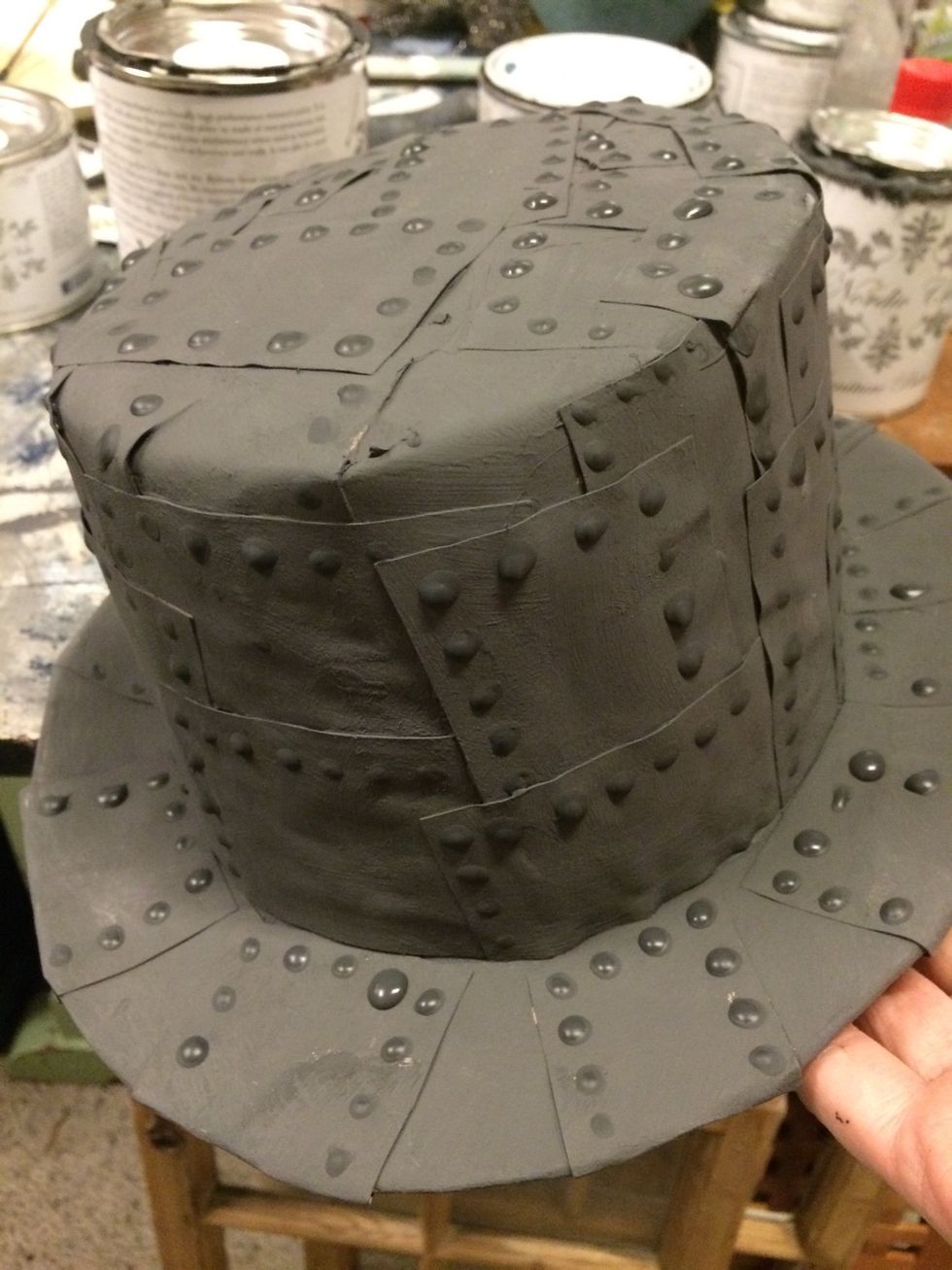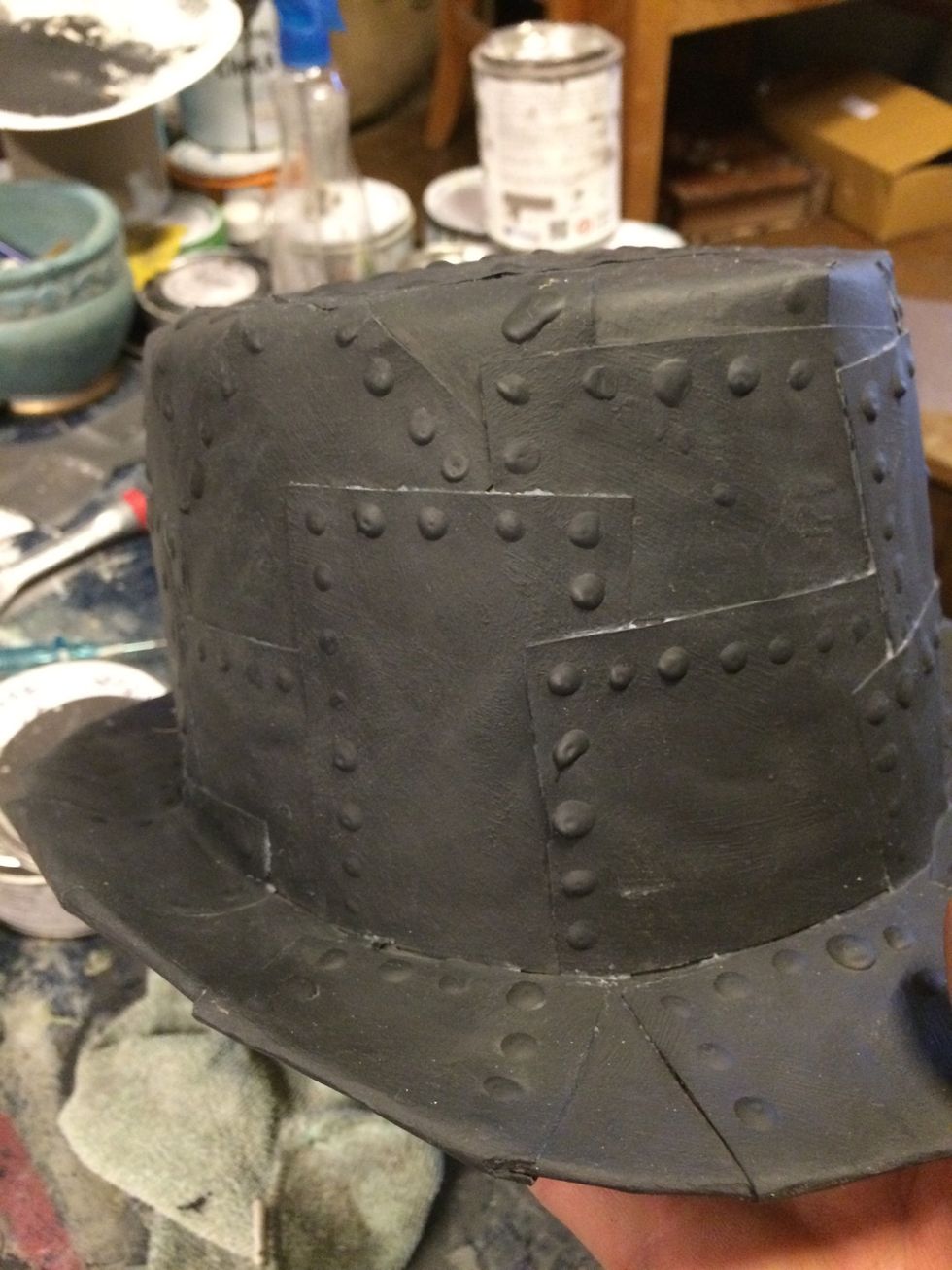 Put on some clear wax. ( i used Annie Sloan clear wax)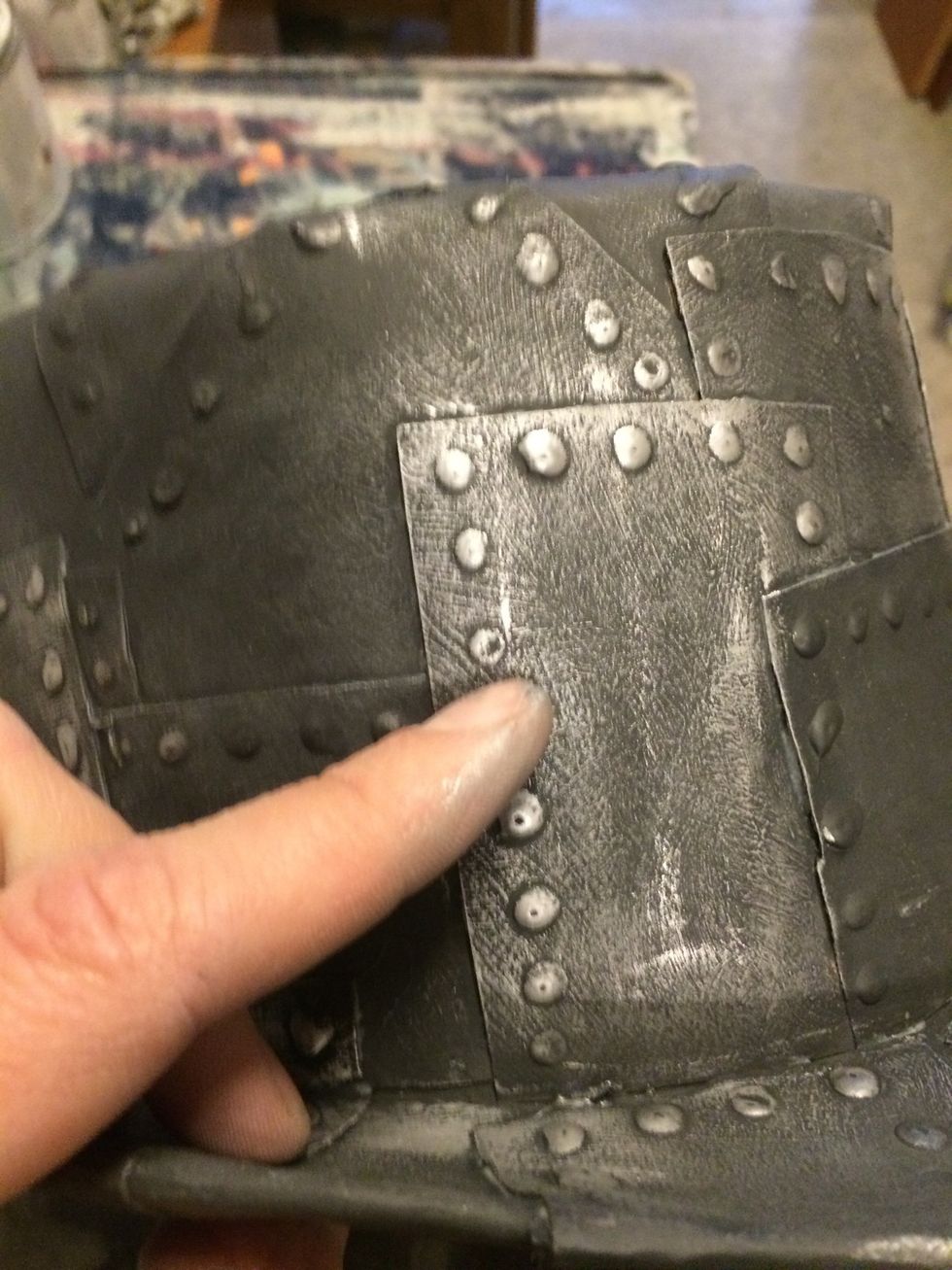 Then buff on the goldfinger i used silver for this metal finish.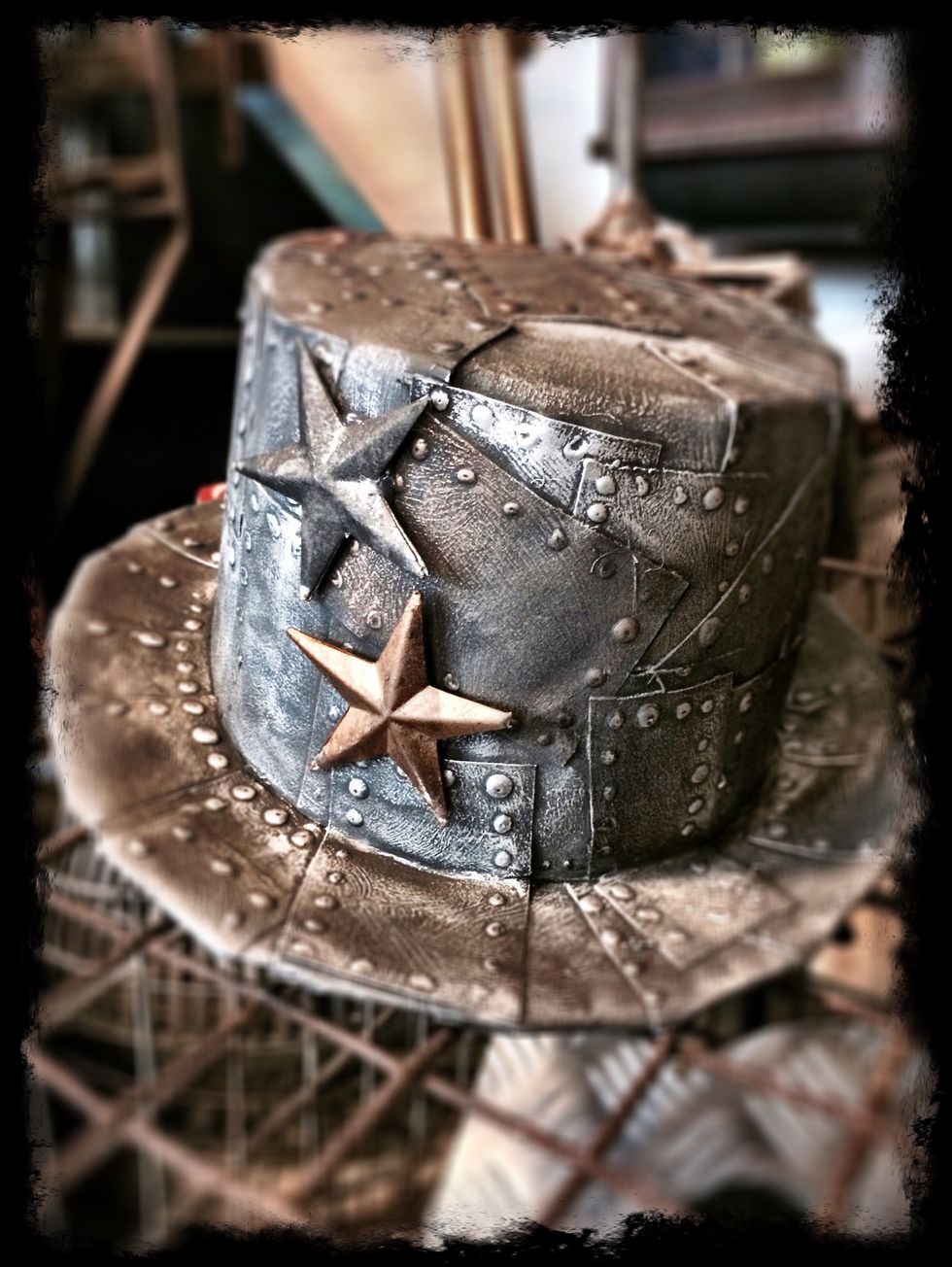 An old hat
Glue
Carton
Chalk Paint
Wax
Golfinger