Create a St. Patty's Day Enspired Nail Design🍀
7
I am apologizing ahead of time. The pictures have a dark shade to them, and I really don't know why! Haha I hope you all enjoy and don't get pinched this St. Patty's Day! Love you all! 😘🍀🍺👆➡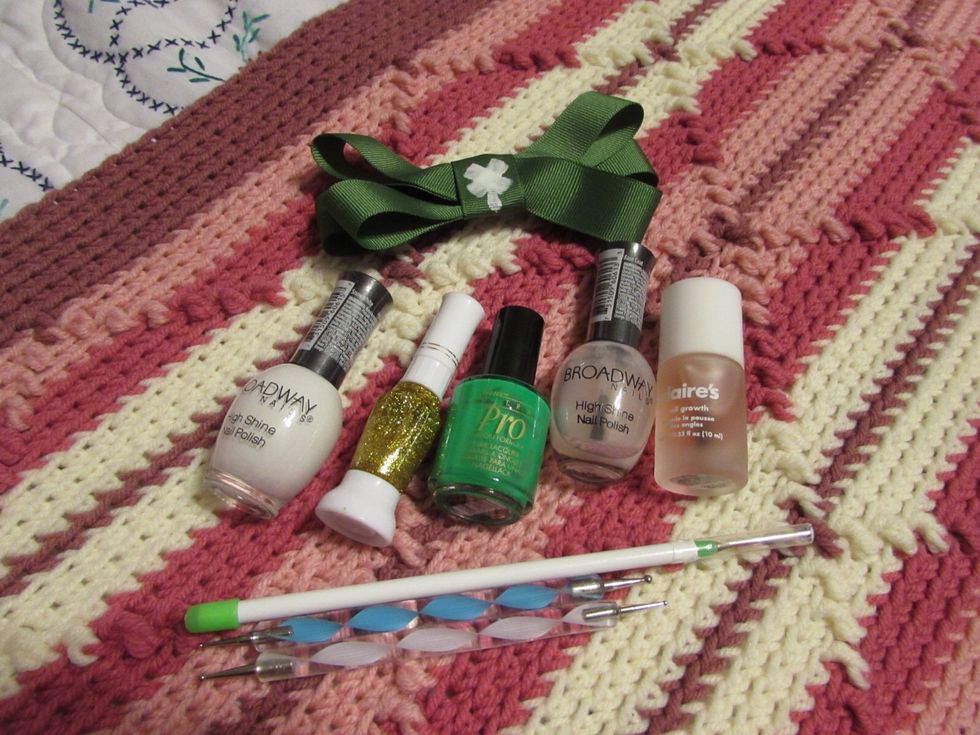 These are the products I used! If you guys want a guide on how to make a bow ( I know it's kinds goofy) then I will put up a guide! Just request it!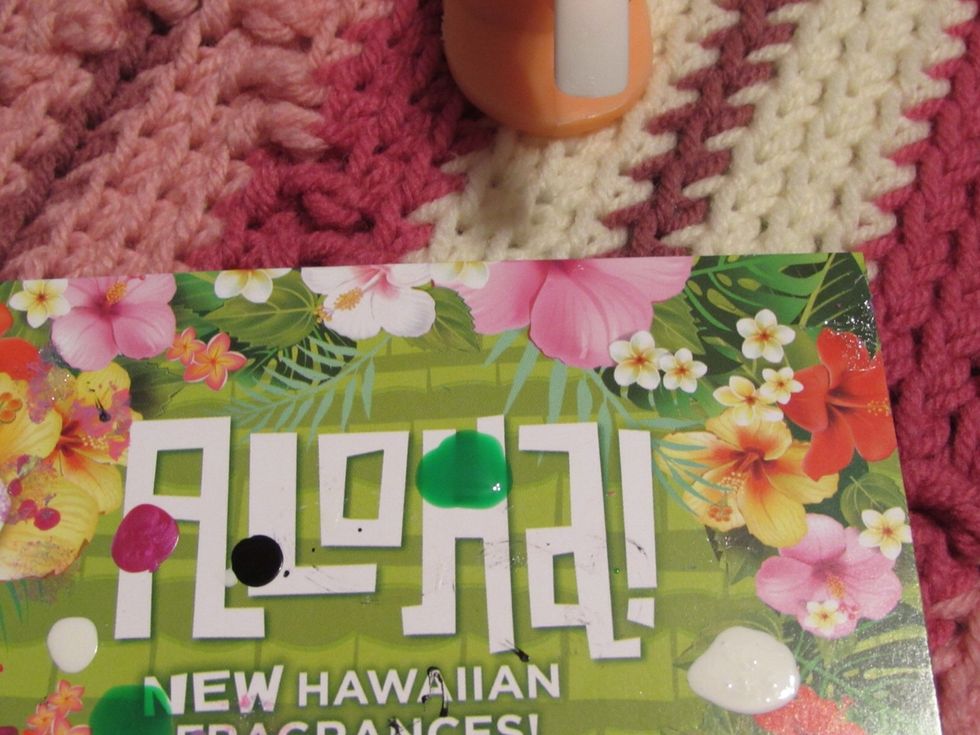 Ok so the first step is to put on the base coat and then your white base color. Now dab some green down so we can start the four leaf clover!! Good luck!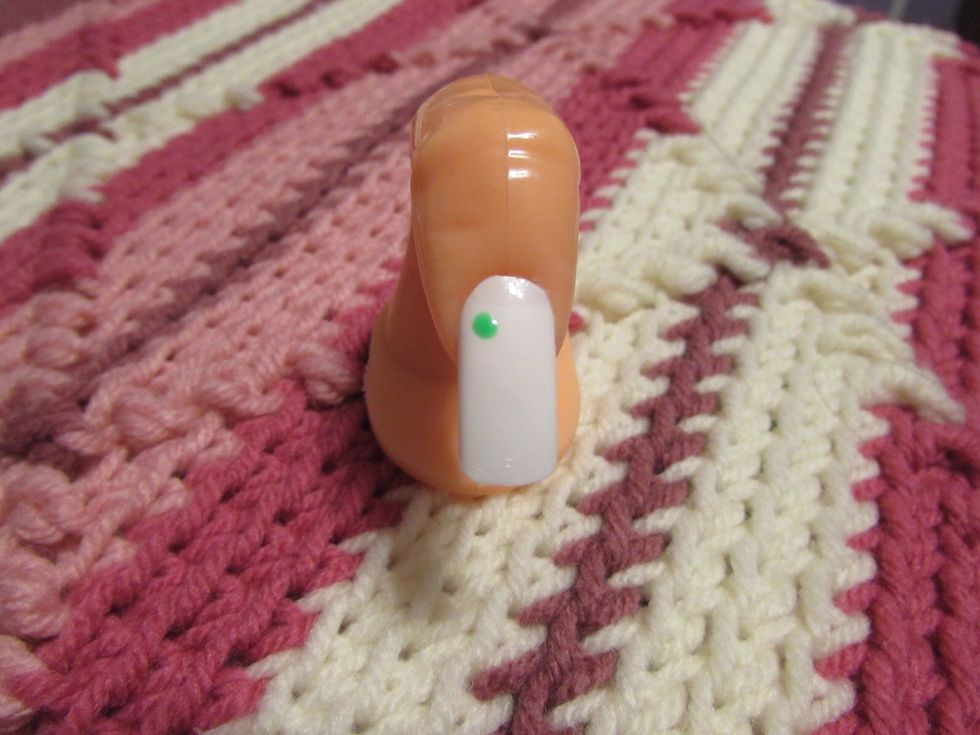 Make a dot!
And another one...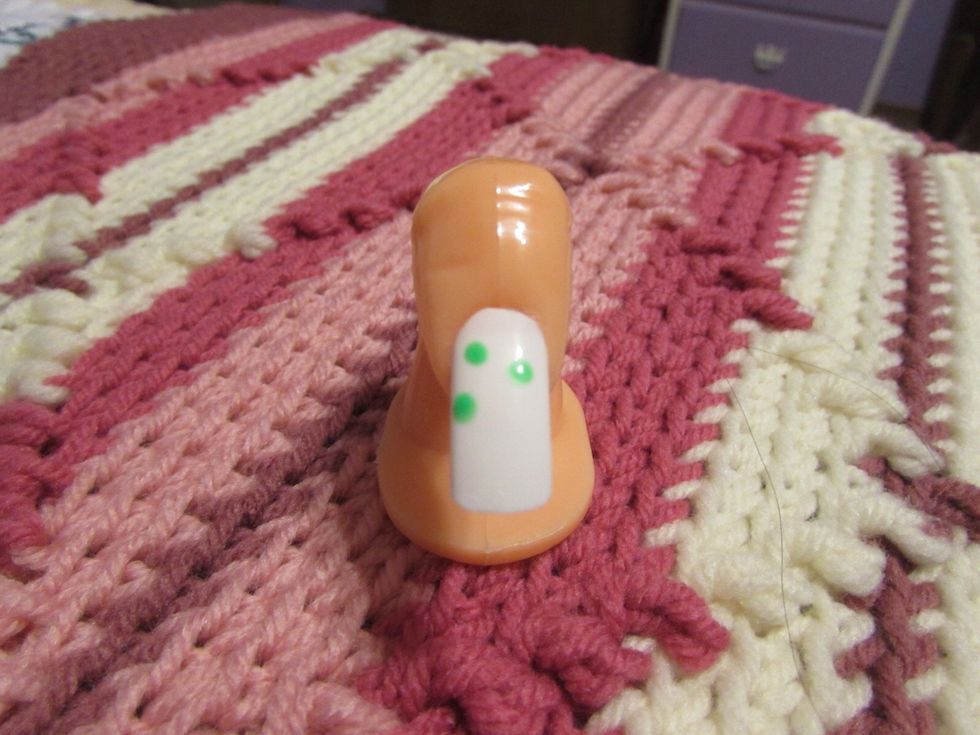 And another one...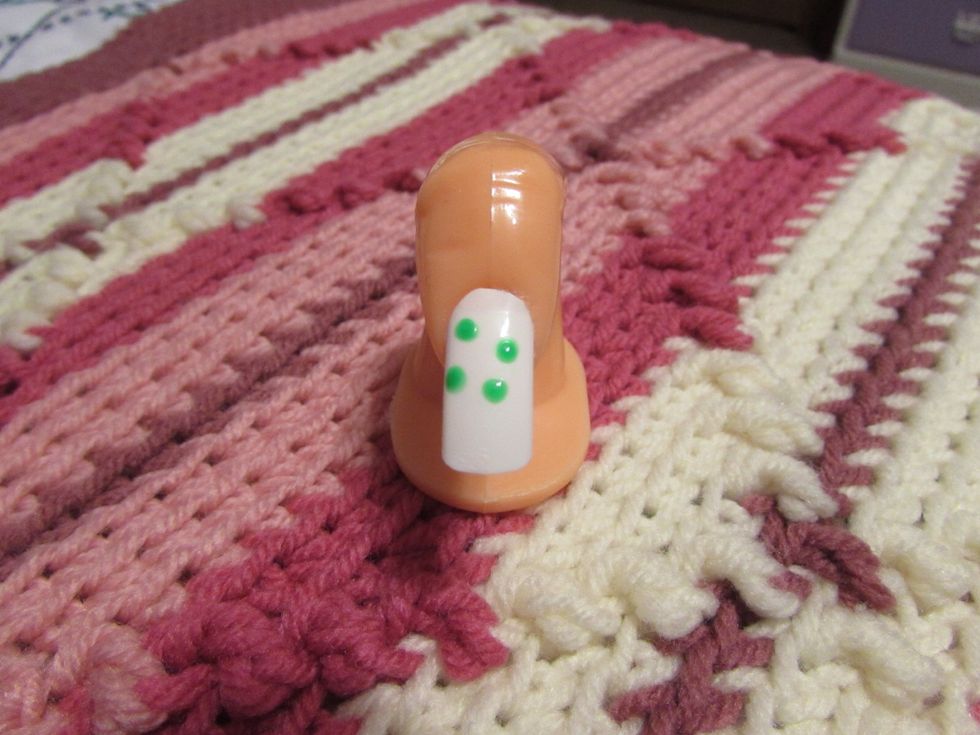 And then another one.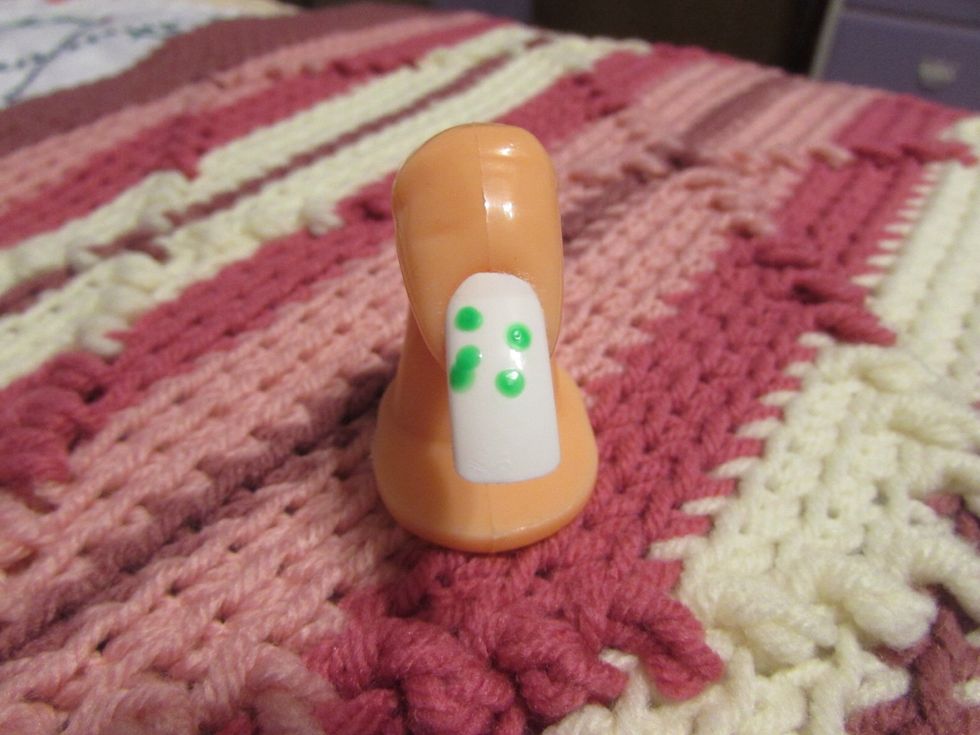 Make dots that are focused on moving toward the center of the four previous dots.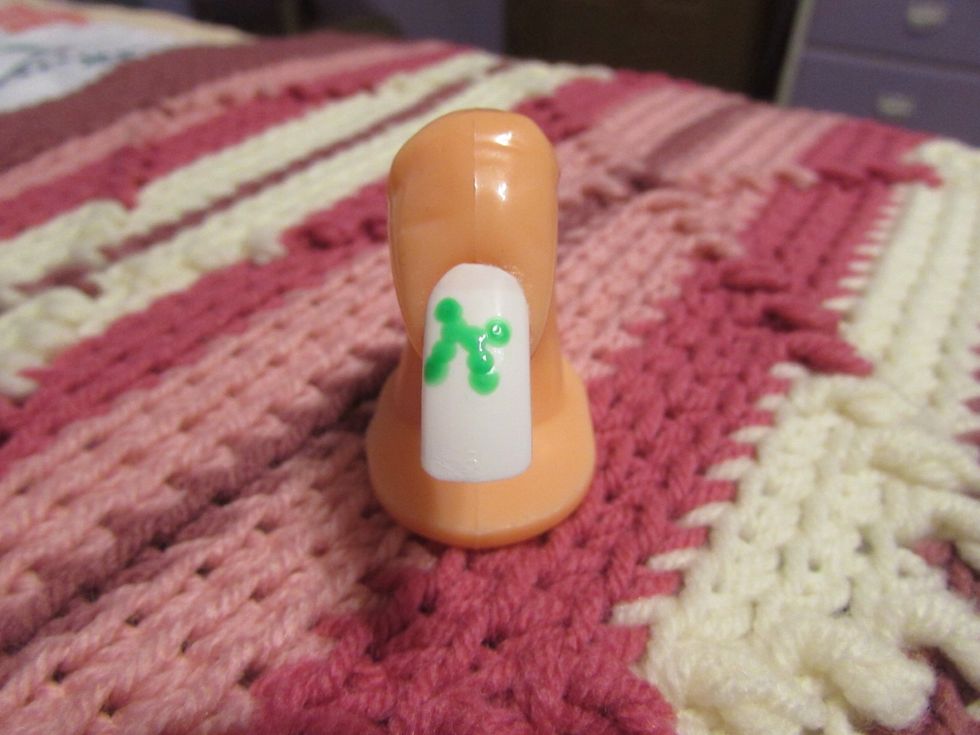 Finished the previous step...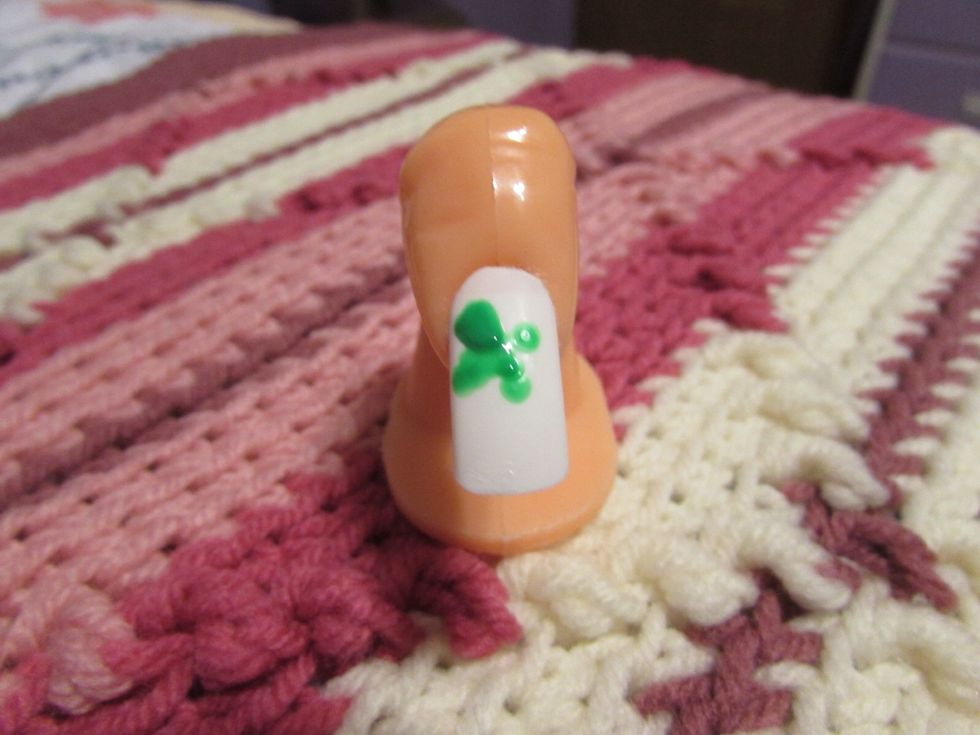 Now what helped me to keep what shape I wanted the clover leaves to resemble were the blades of a fat fan. If you want to, and also if you prefer it more, you can make the leaves hearts instead.❤😊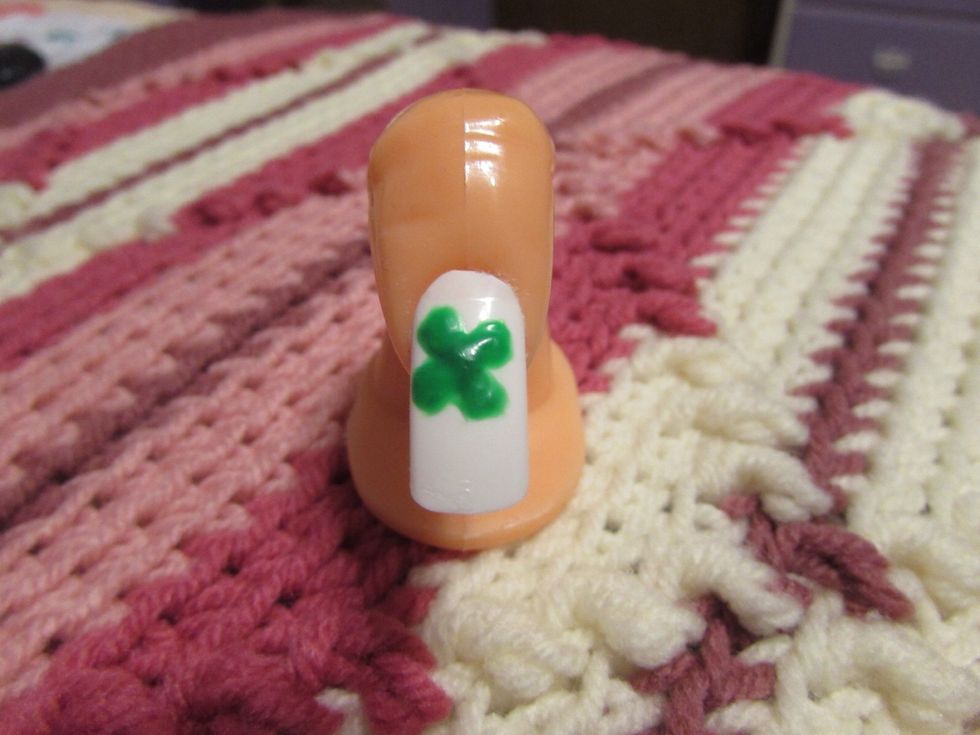 I finished making the leaves! Wooo!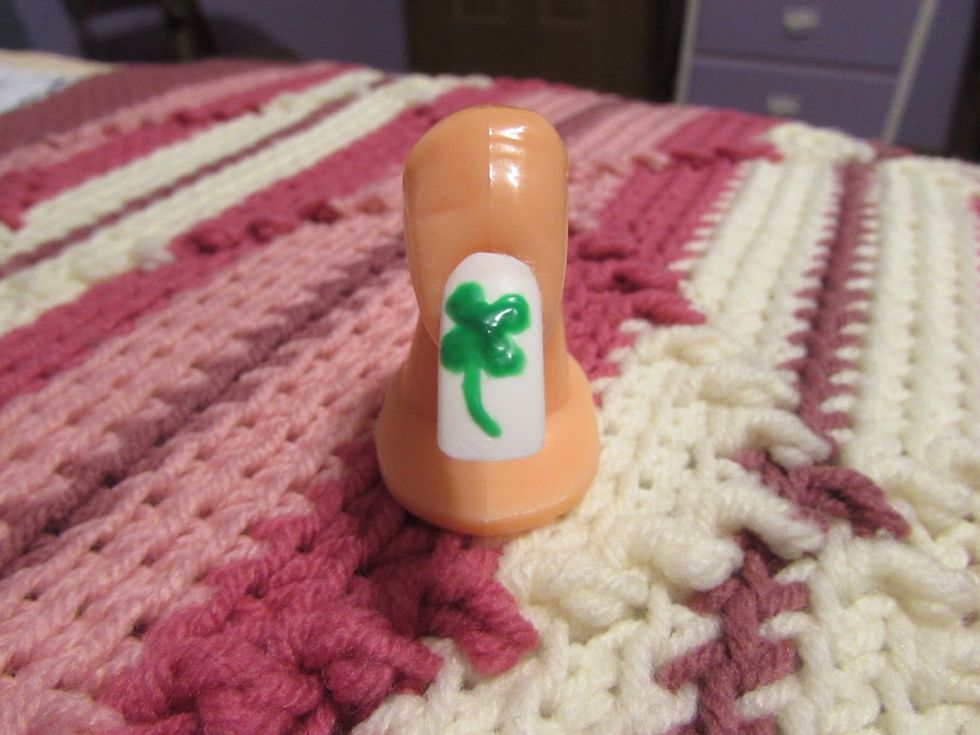 Now just slap on a stem!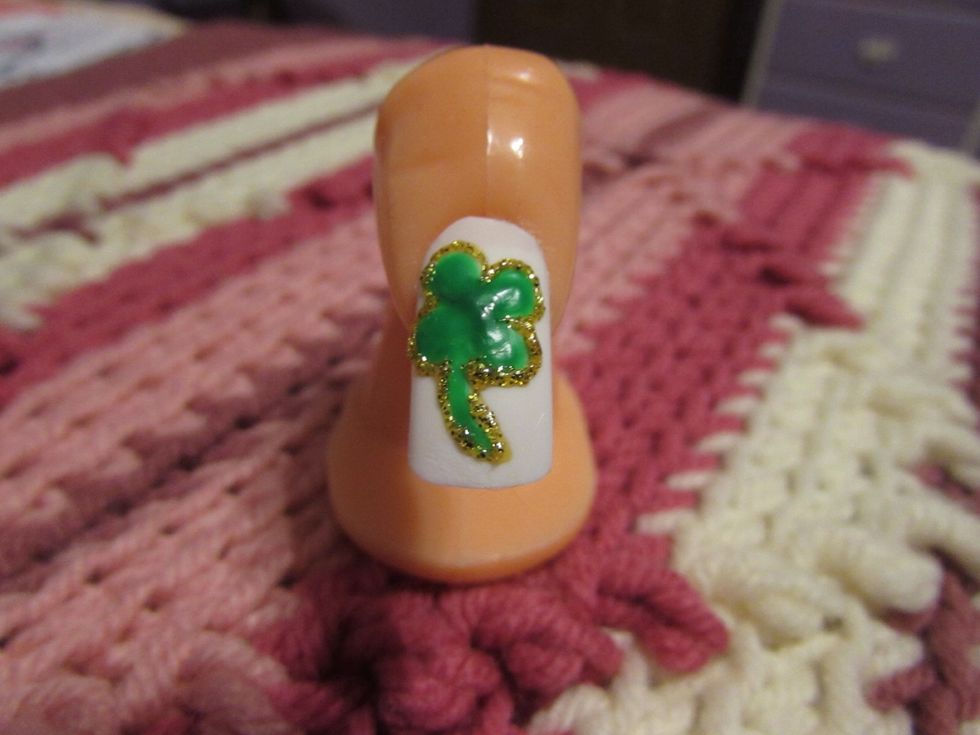 I thought it would look cool if I traced the edge of it with glitter... Butcha can do whatever you pwease! It's all with your preference.
This was the final product!
Ok so I apollogize also about this guide taking soo long to get up, but better late than never and yeah! I hopr you all enjoyed! Please give me some love👆❤, and follow me, comment, and REQUEST! ❤ Ya!
Base Coat Nail Polish
Top Coat Nail Polish
White Nail Polish
Green Nail Polish
Gold Glitter Nail Polish
Either A Toothpick Or A Dotting Tool
Nail Striper Brush
Lacoda Owens
Hey I'm Lacoda!! I do nails and hair! Follow me to see my upcoming and later guides!! Message me to request anything!