Create a Springtime Banner With ATC Tags
45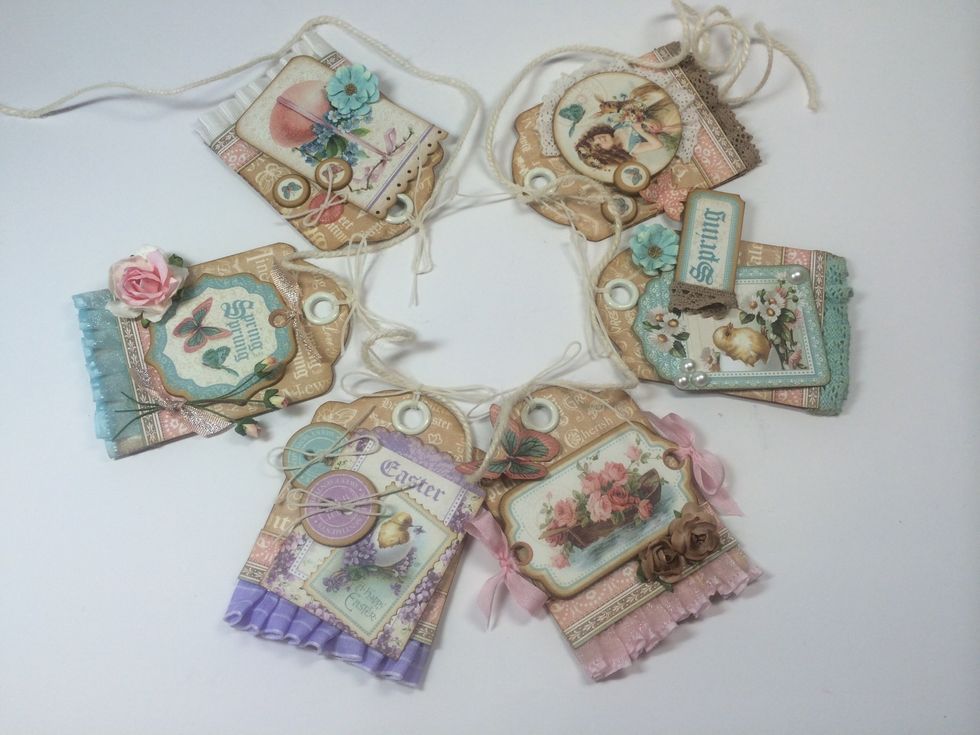 Graphic 45's ATC tags come in packs of six. Perfect for a festive banner.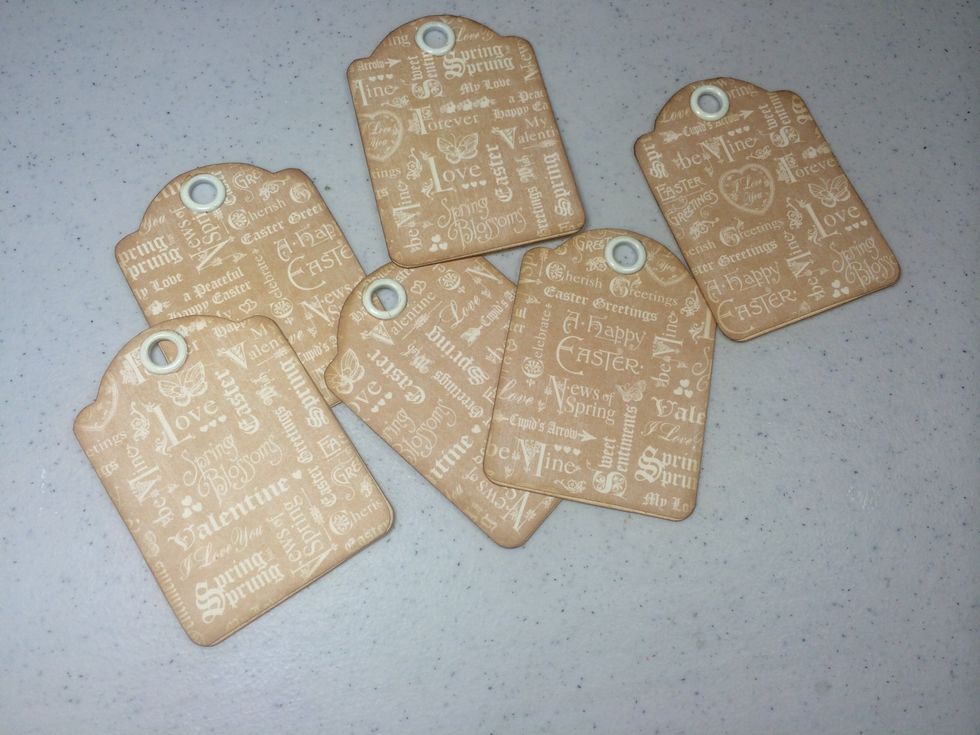 Trace each ATC onto desired papers. Cut out, punch hole with 1/2" circle punch, and adhere to tag with glue stick. Ink edges, if desired.
Adhere ribbon along bottom using hot glue or small staples, folding ribbon in a soft pleat fashion as you go.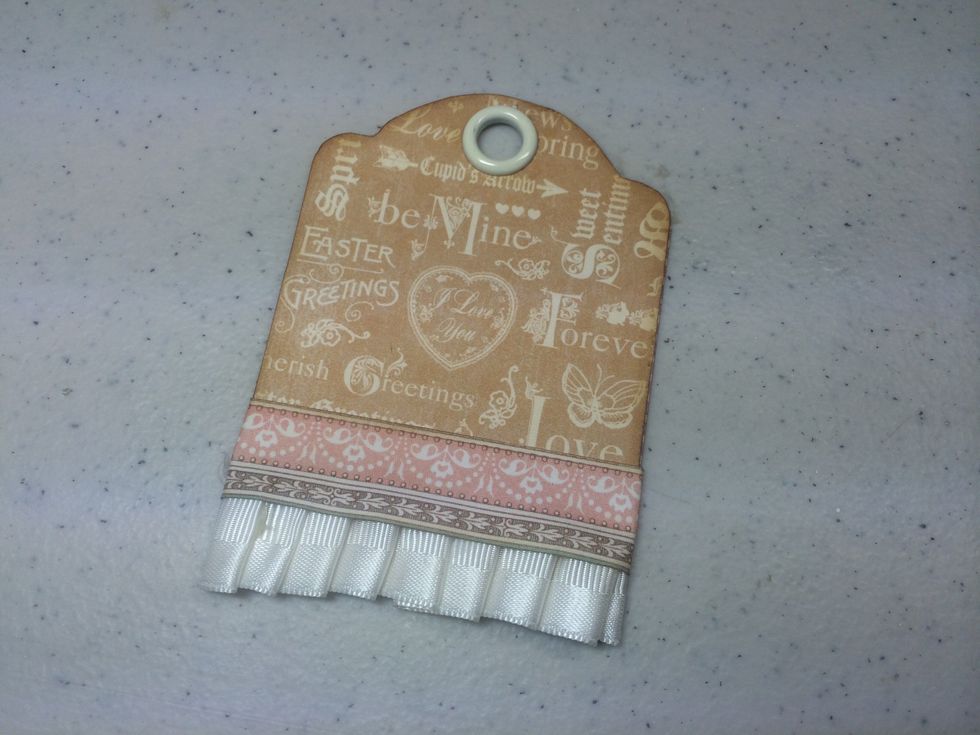 Cut a strip of coordinating paper and adhere with Scor-Tape or other strong adhesive. This covers any glue or staples.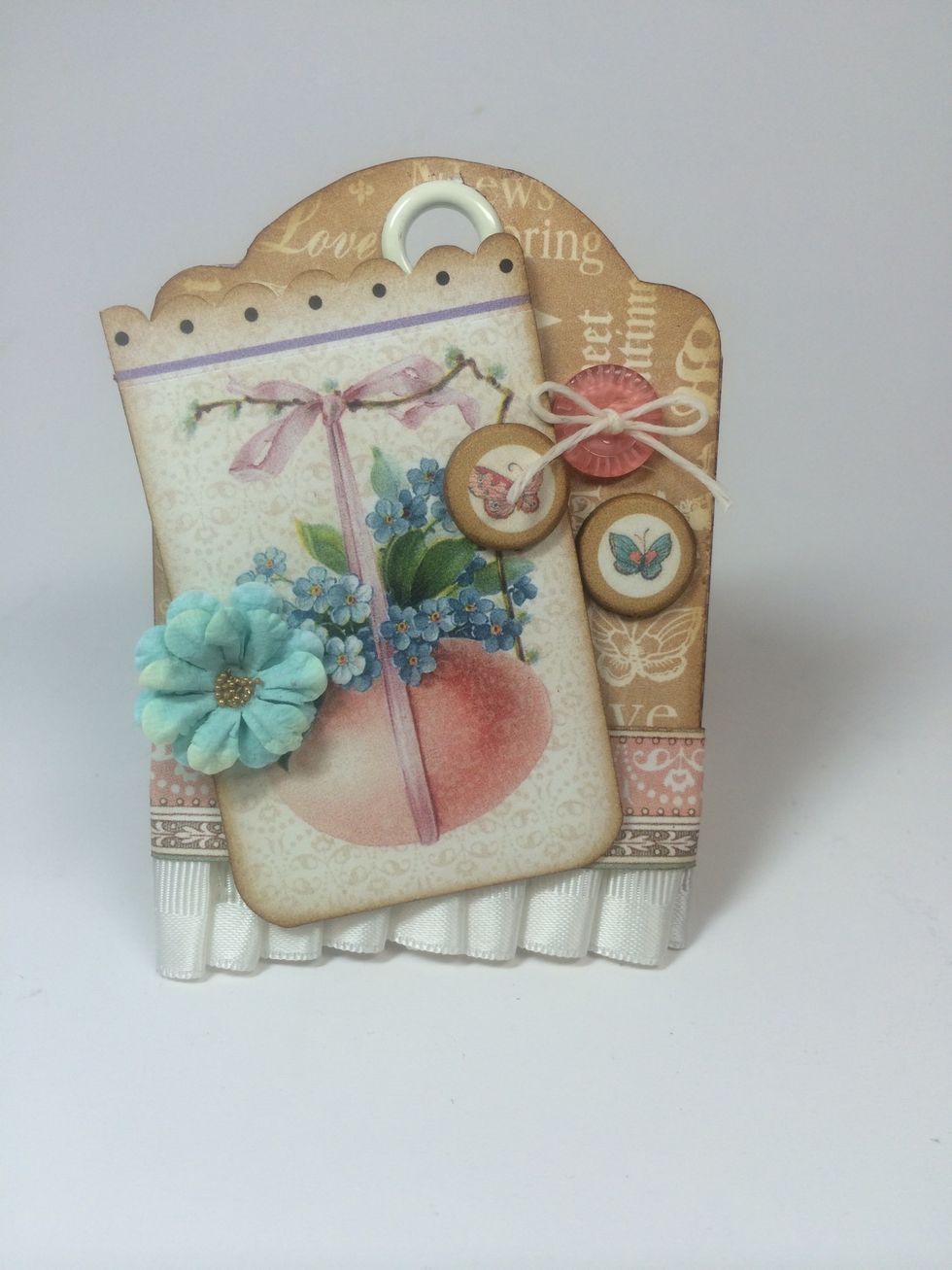 Select embellishments you like and attach to your tags.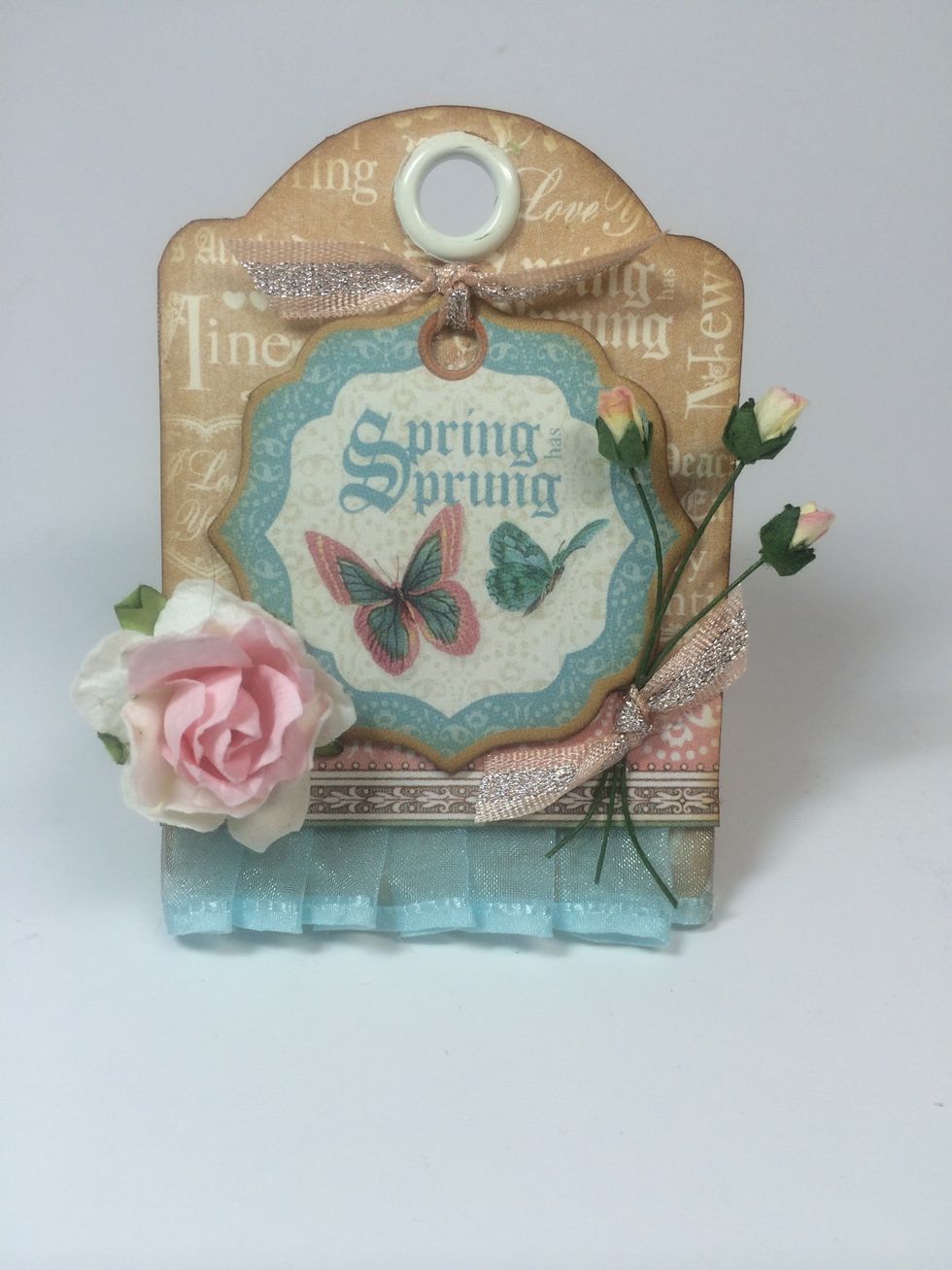 Flowers and additional ribbons add a nice touch.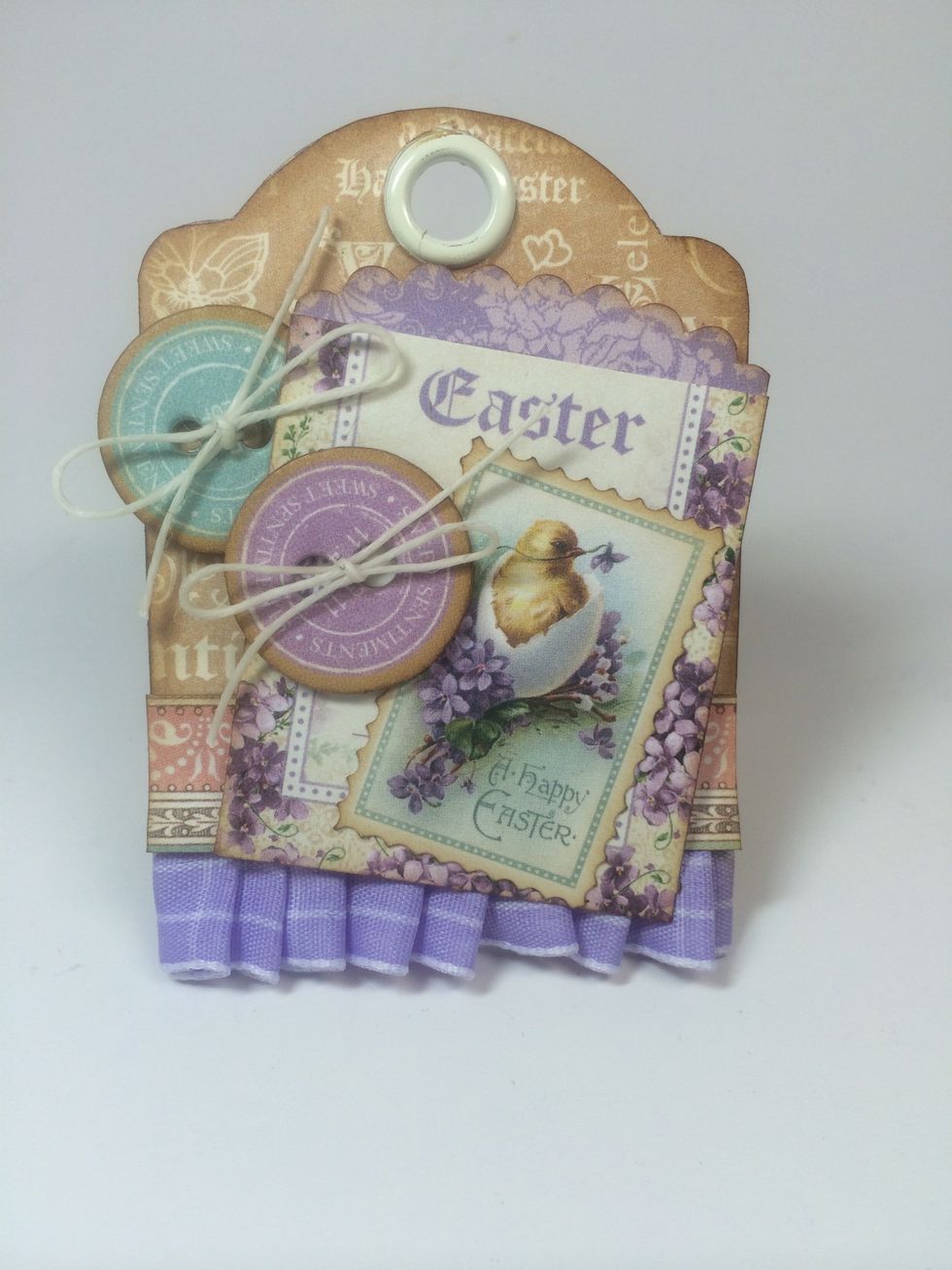 If you're short on embellishments, simply cut images from the "Sweet Sentiments" paper like I did here with the postage stamp image.
For added dimension, add foam tape to the back of chipboard pieces.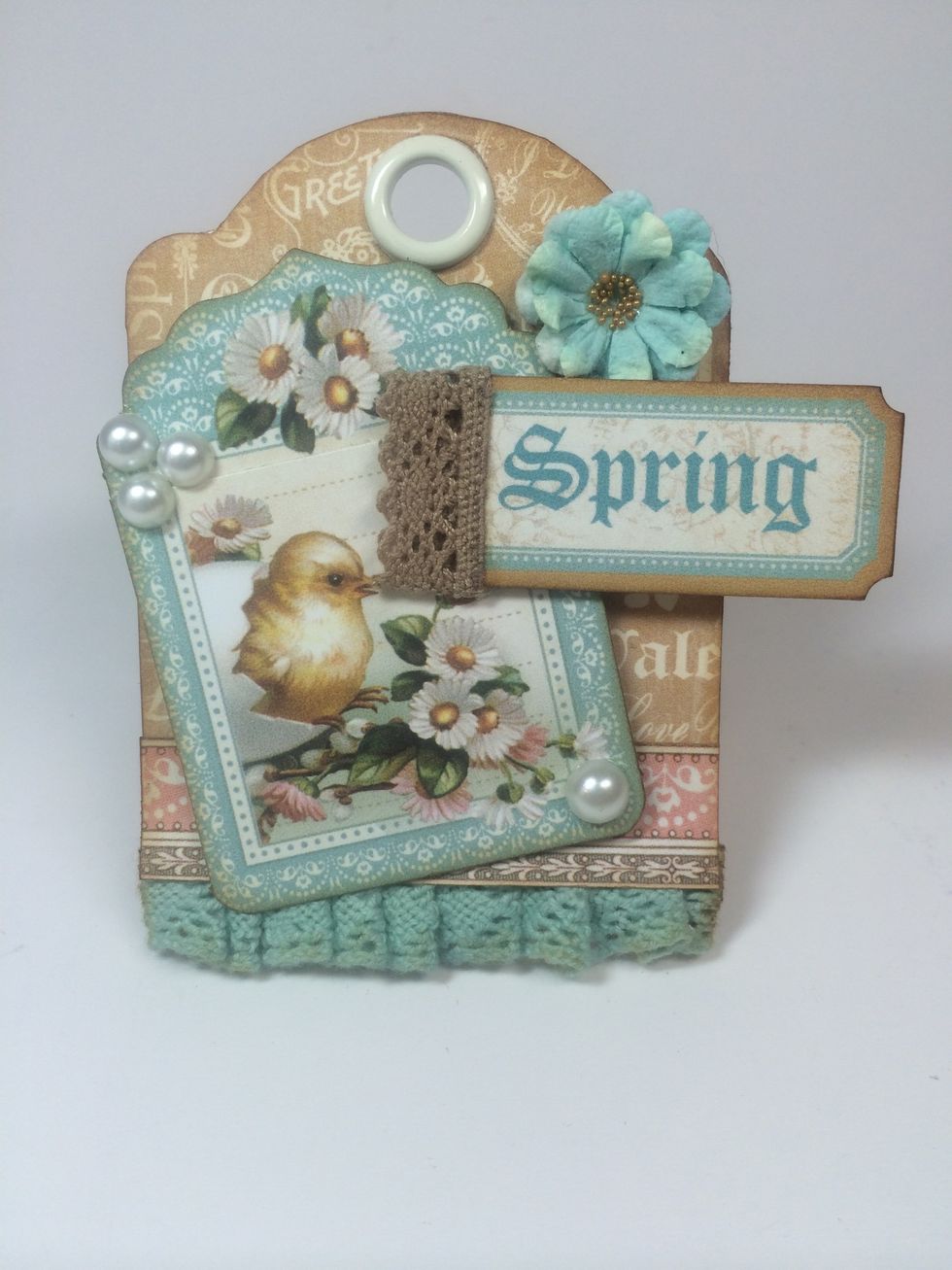 Feel free to cut down chipboard pieces as well as the pockets & tags to help things fit nicely.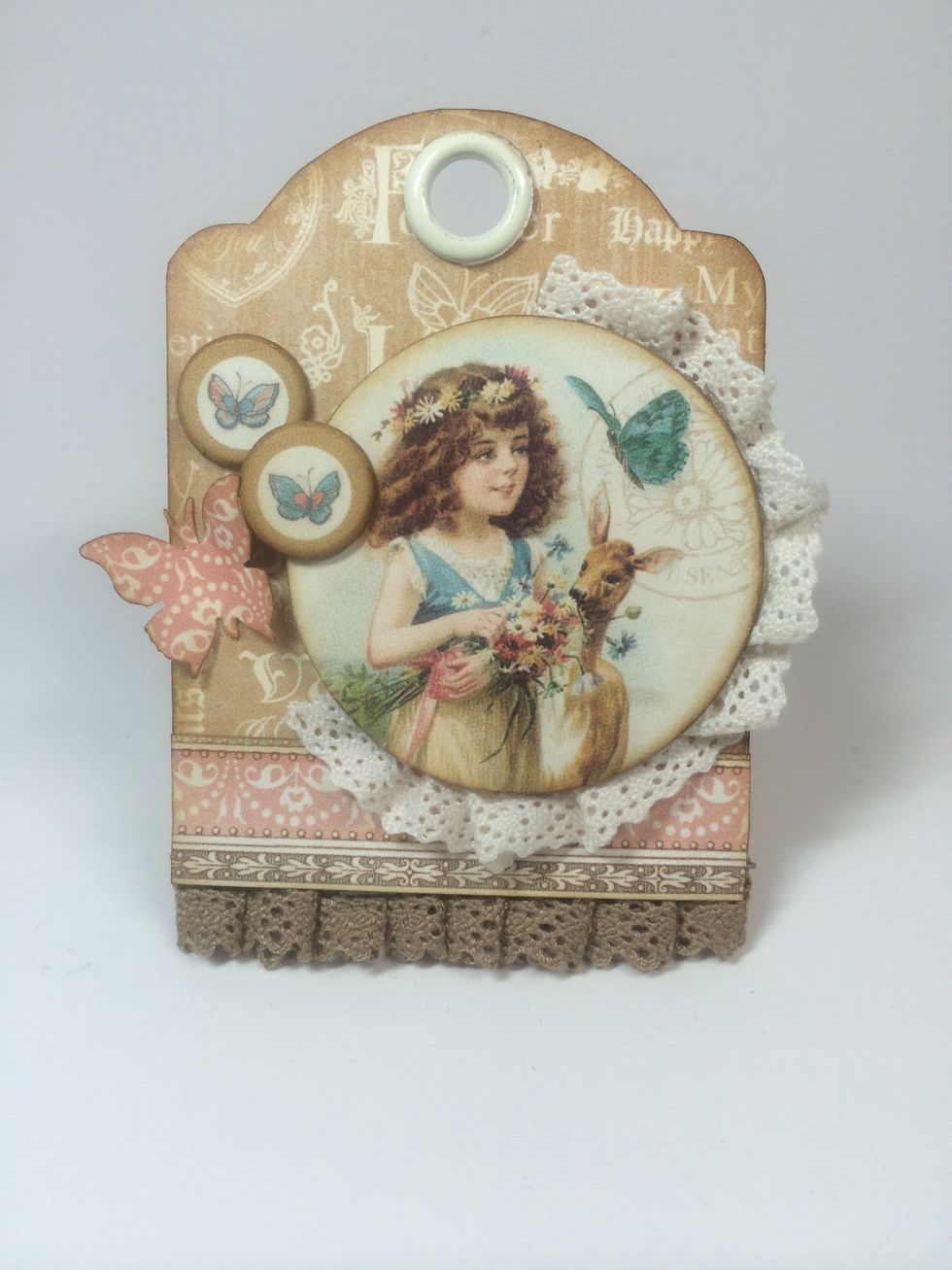 Use your craft punches to cut shapes to use as embellishments like this butterfly.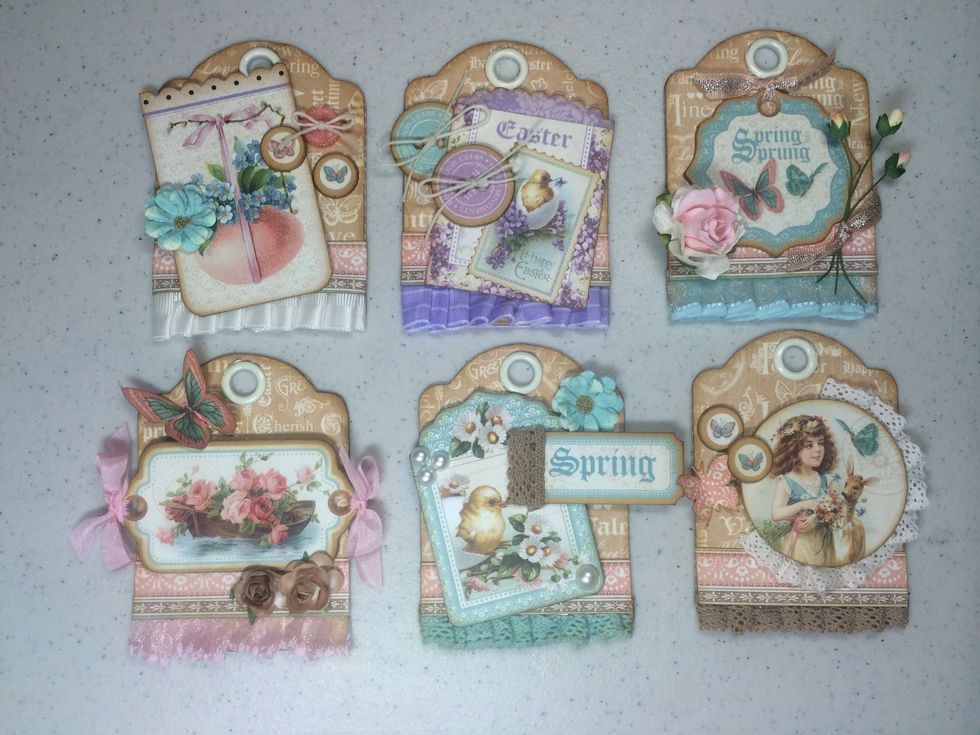 They are so small and pretty and so much fun to make!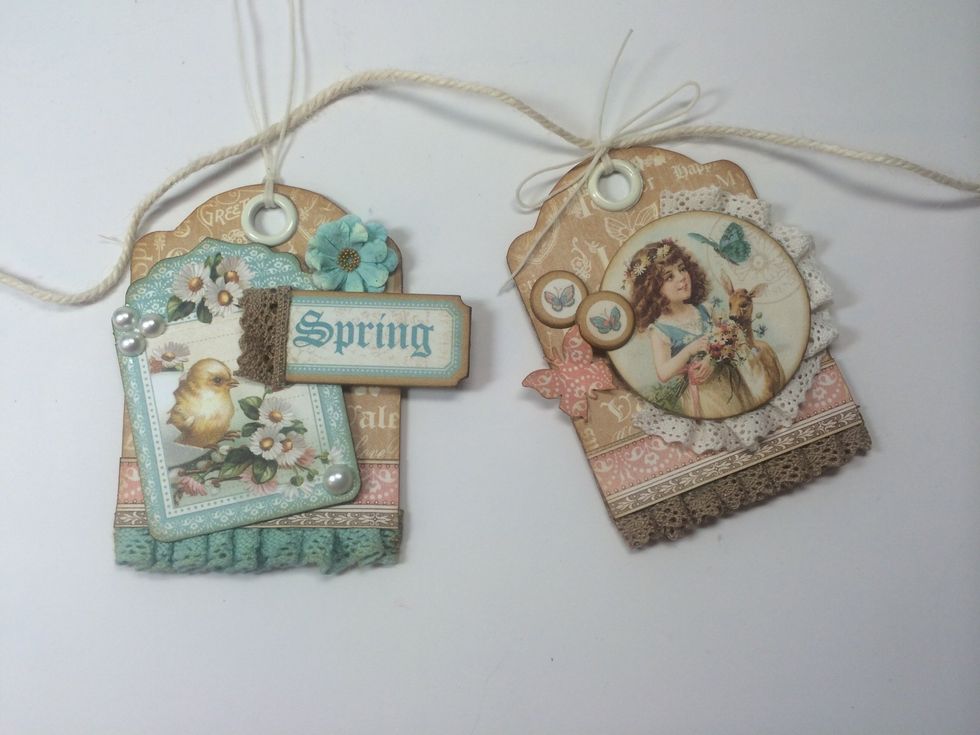 To create a hanging banner, cut a long piece of twine then use waxed twine pieces to attach each tag to it. The waxed twine grips well and your tags won't slide around.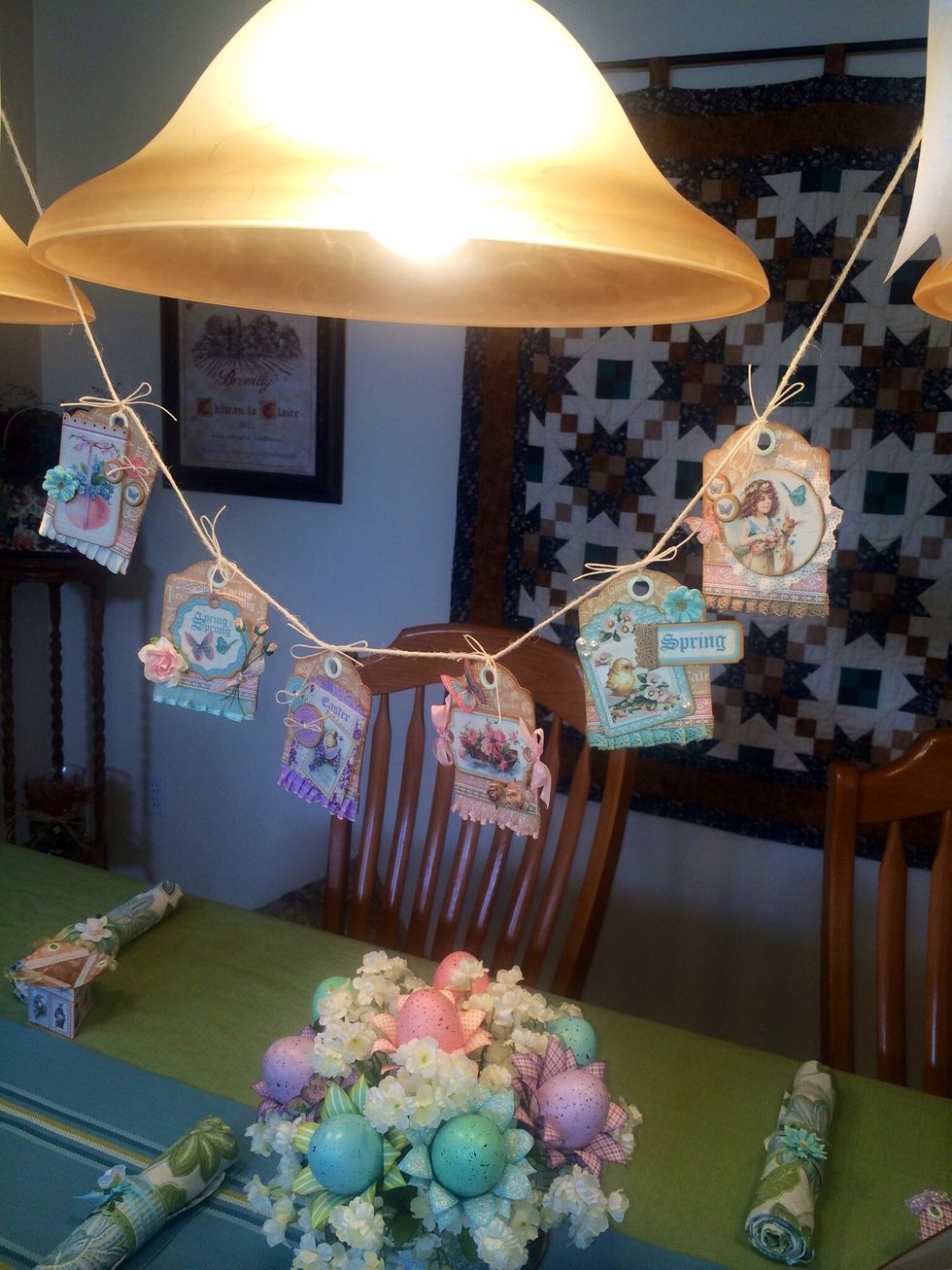 Hang over your Easter dinner table or on a wall to add seasonal decor to your home.
Graphic 45 8x8 "Sweet Sentiments" papers
Graphic 45 ATC Ivory Tags
Sweet Sentiments Chipboard
Sweet Sentiments Tags & Pockets
Misc. ribbons & trims
Buttons, pearls, etc
Various adhesives
1/2" circle punch