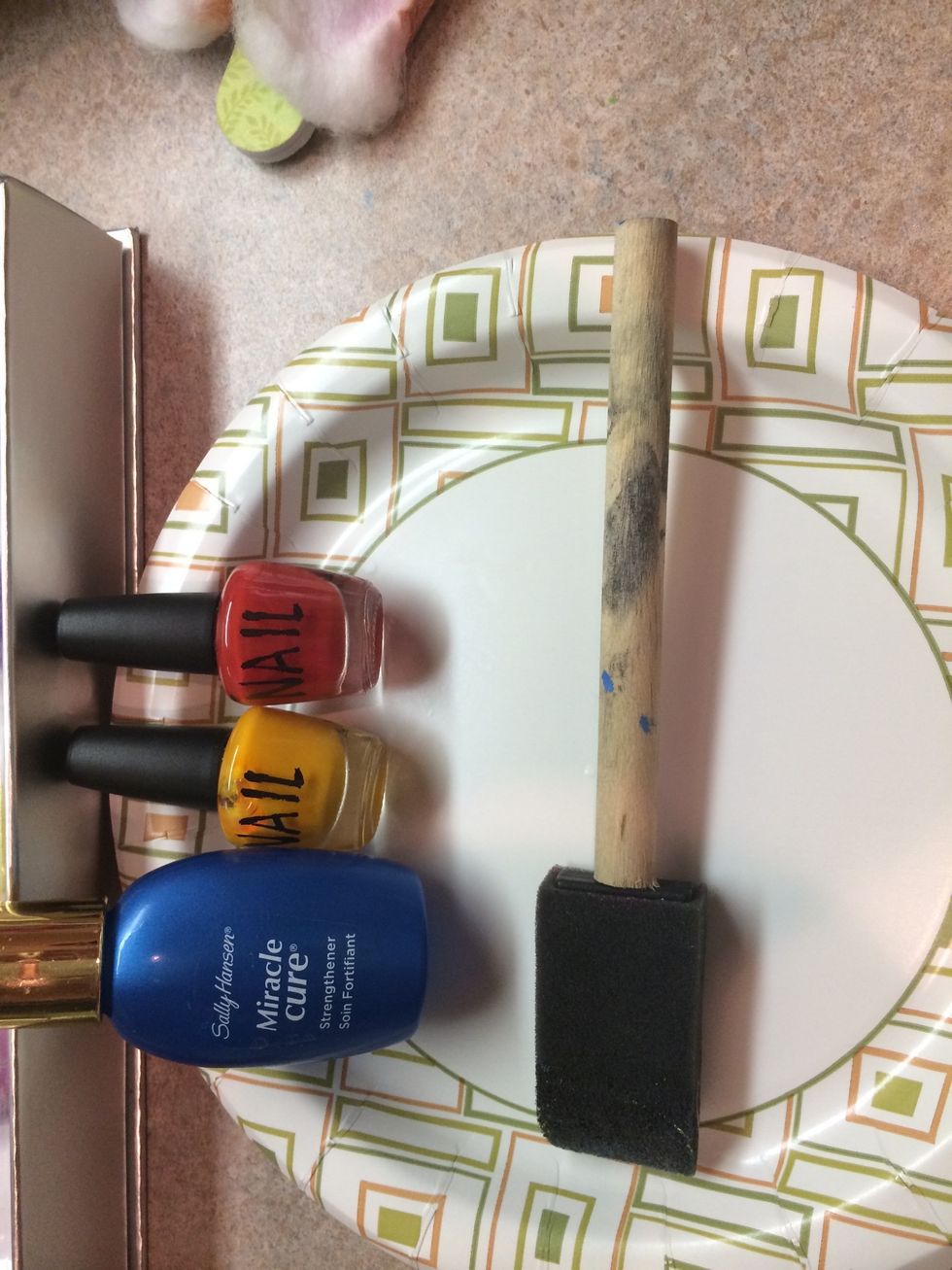 these are the materials you need.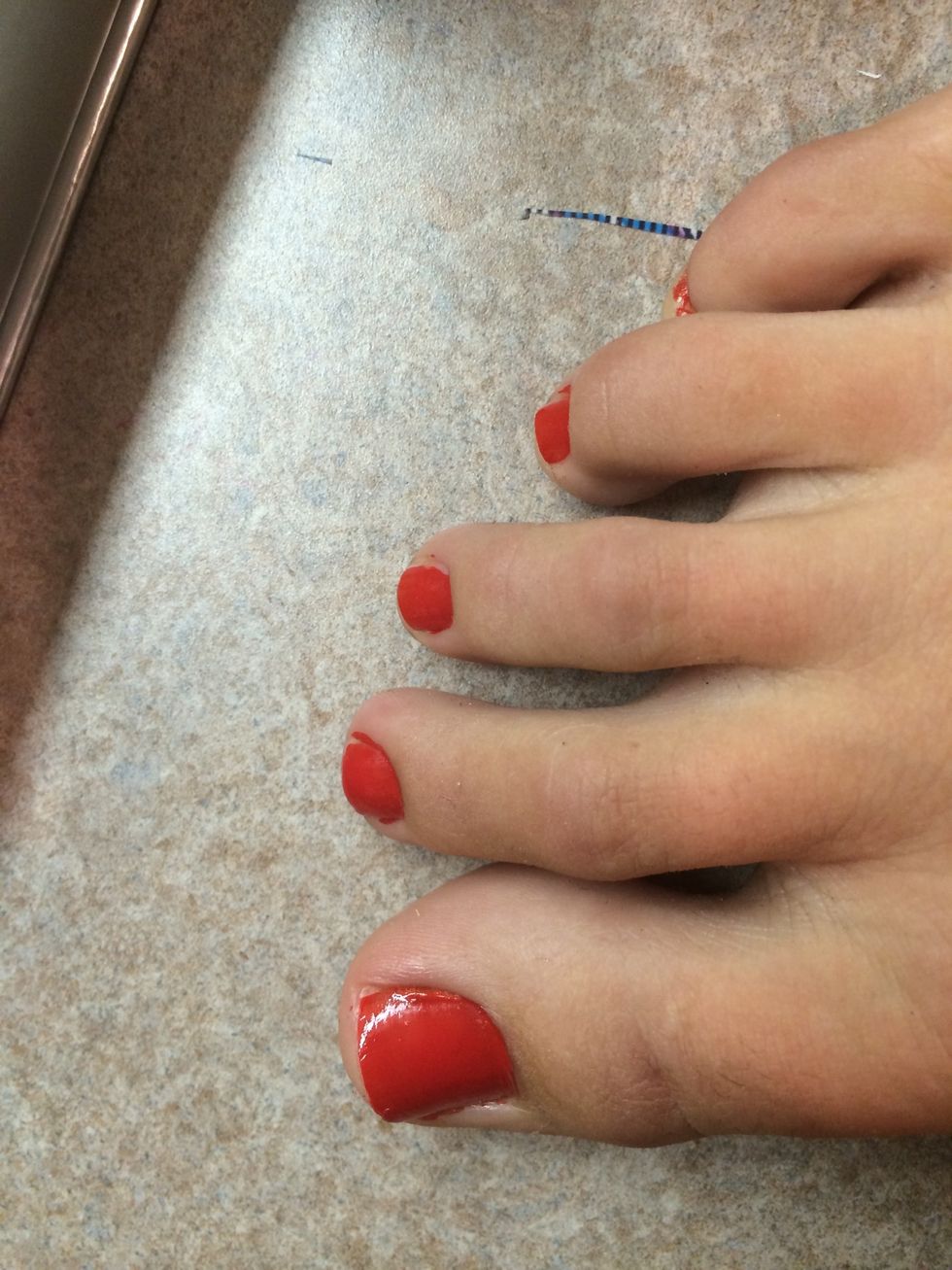 start by painting a base coat on all your nails. the base coat should be darker than your top coat.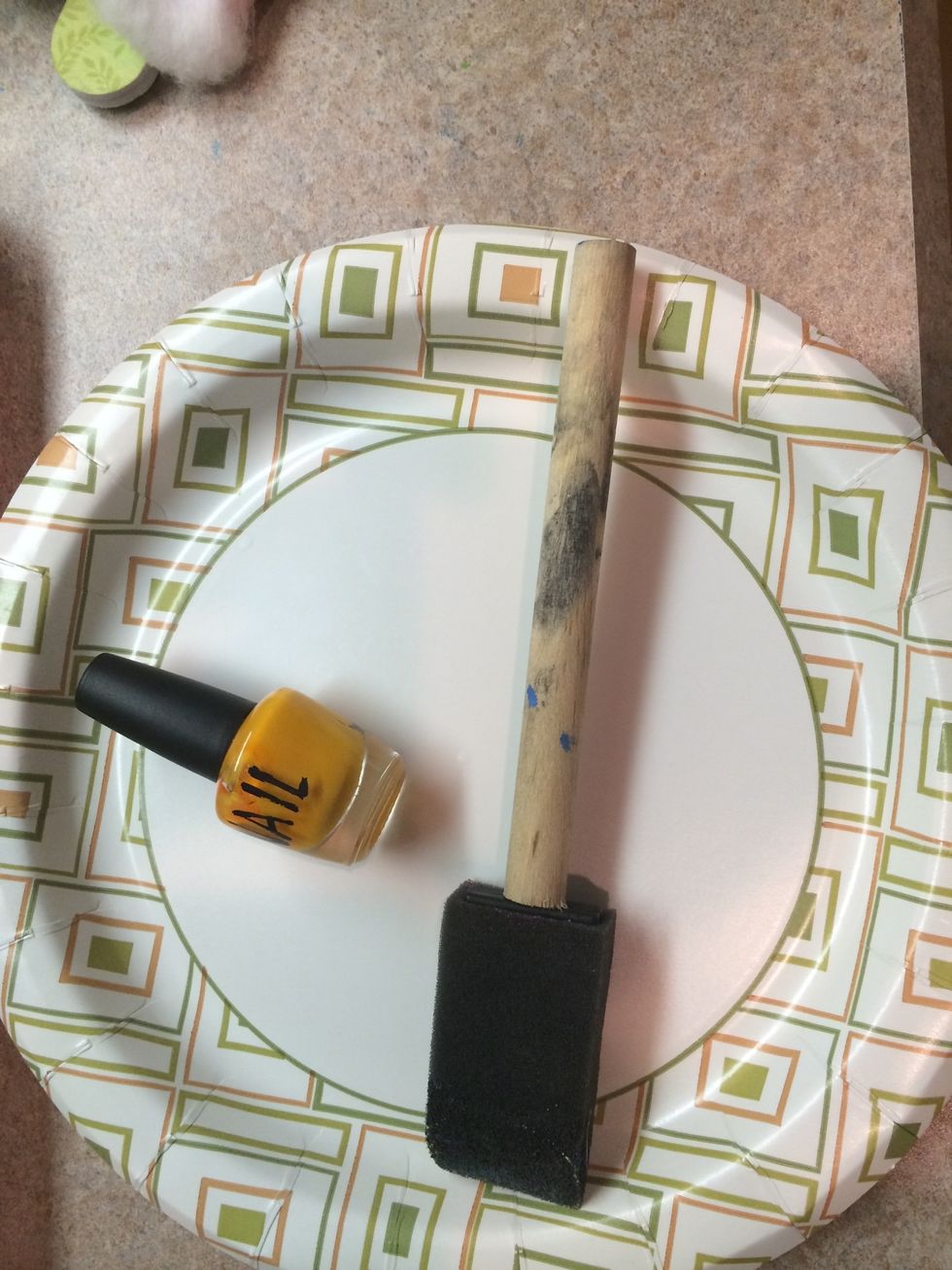 pick up your sponge dobber and your top coat. your top coat should be lighter than your base coat. if it isnt lighter, you might not be able to see the sponge patterns.
pour a little of your top coat onto a plate.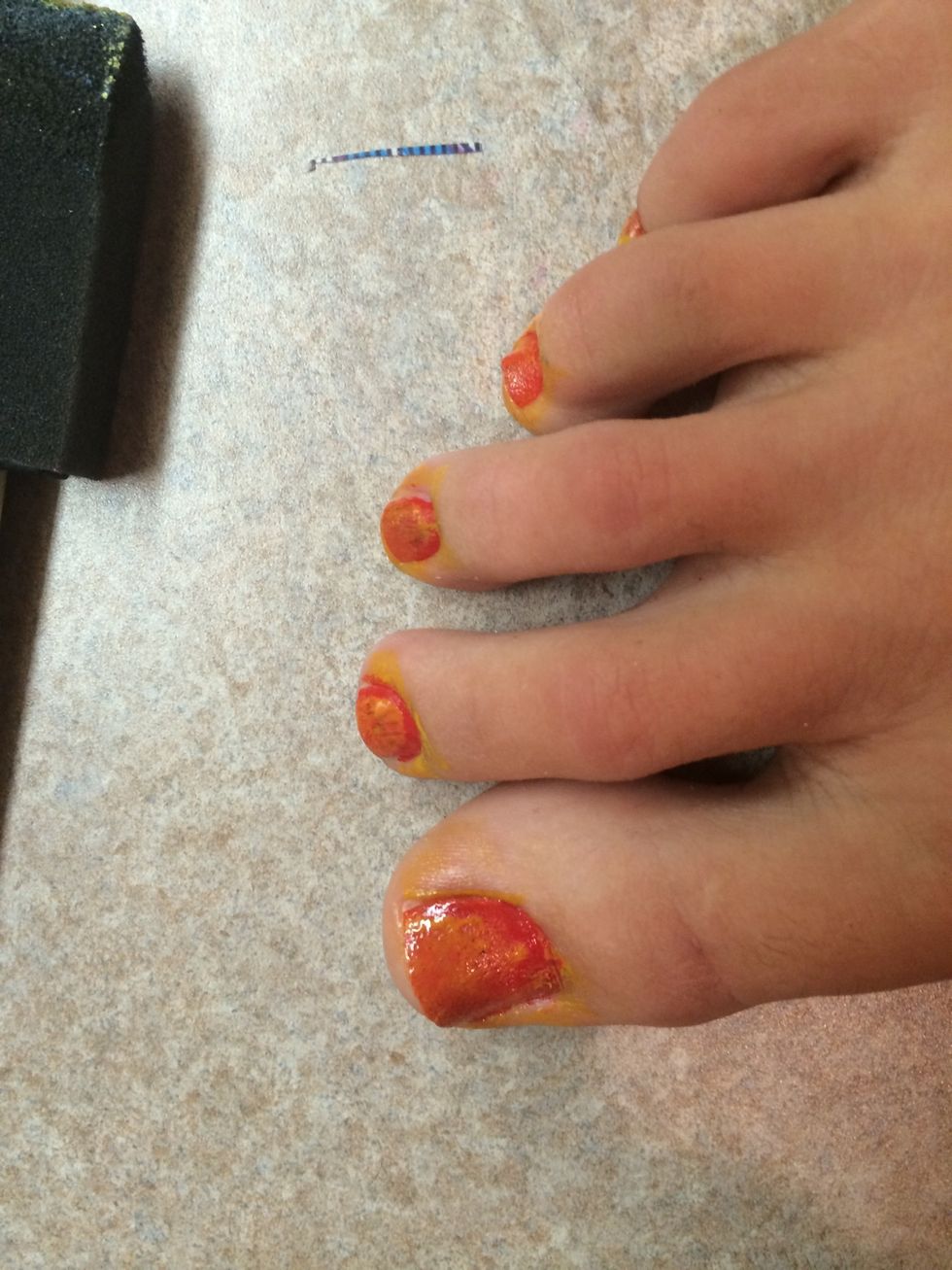 take your sponge and dip it into your top coat. tap your sponge on top of all your nails softly. when you are done doing that your nails should look something like this.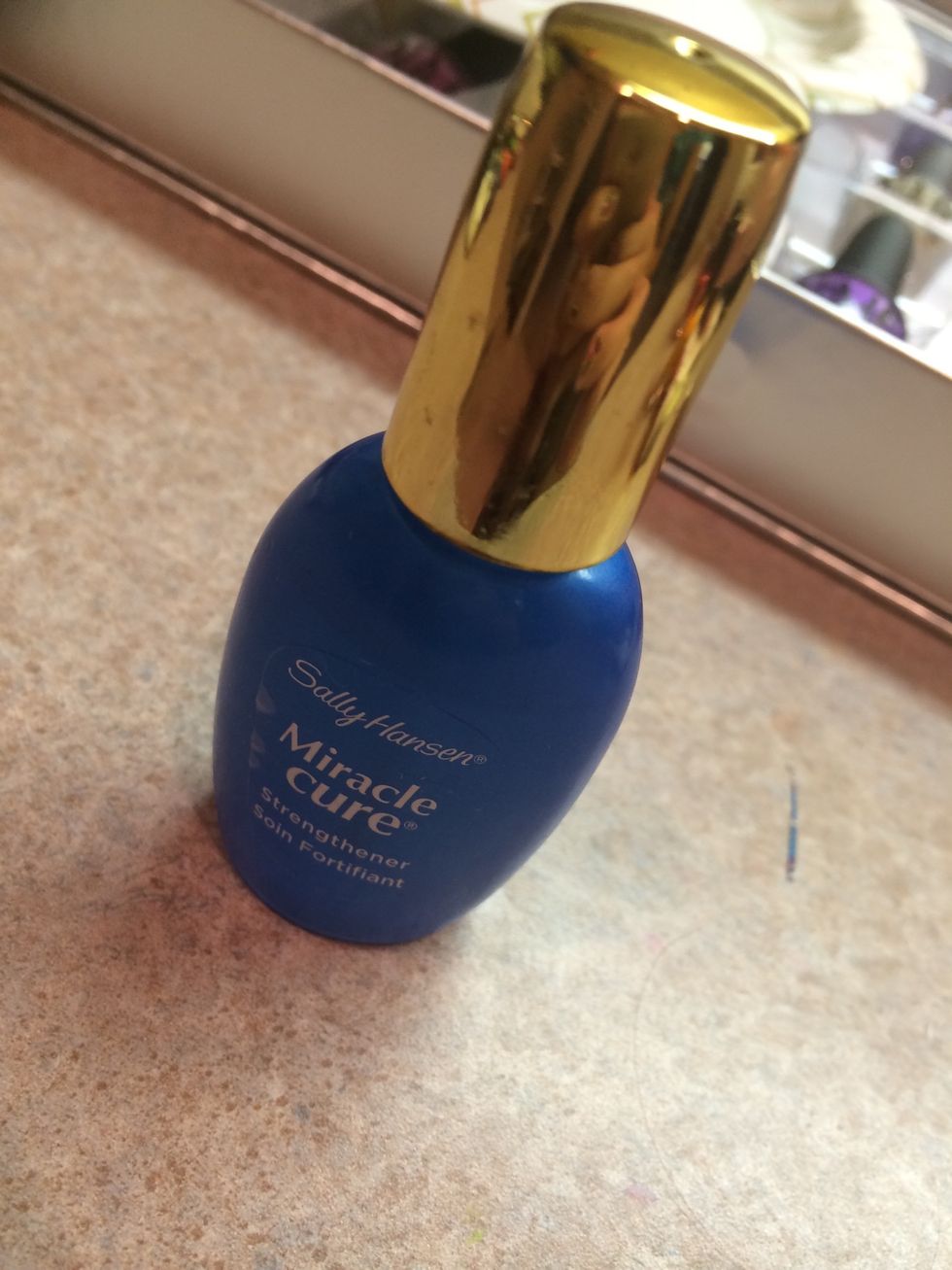 add your top coat on all your nails.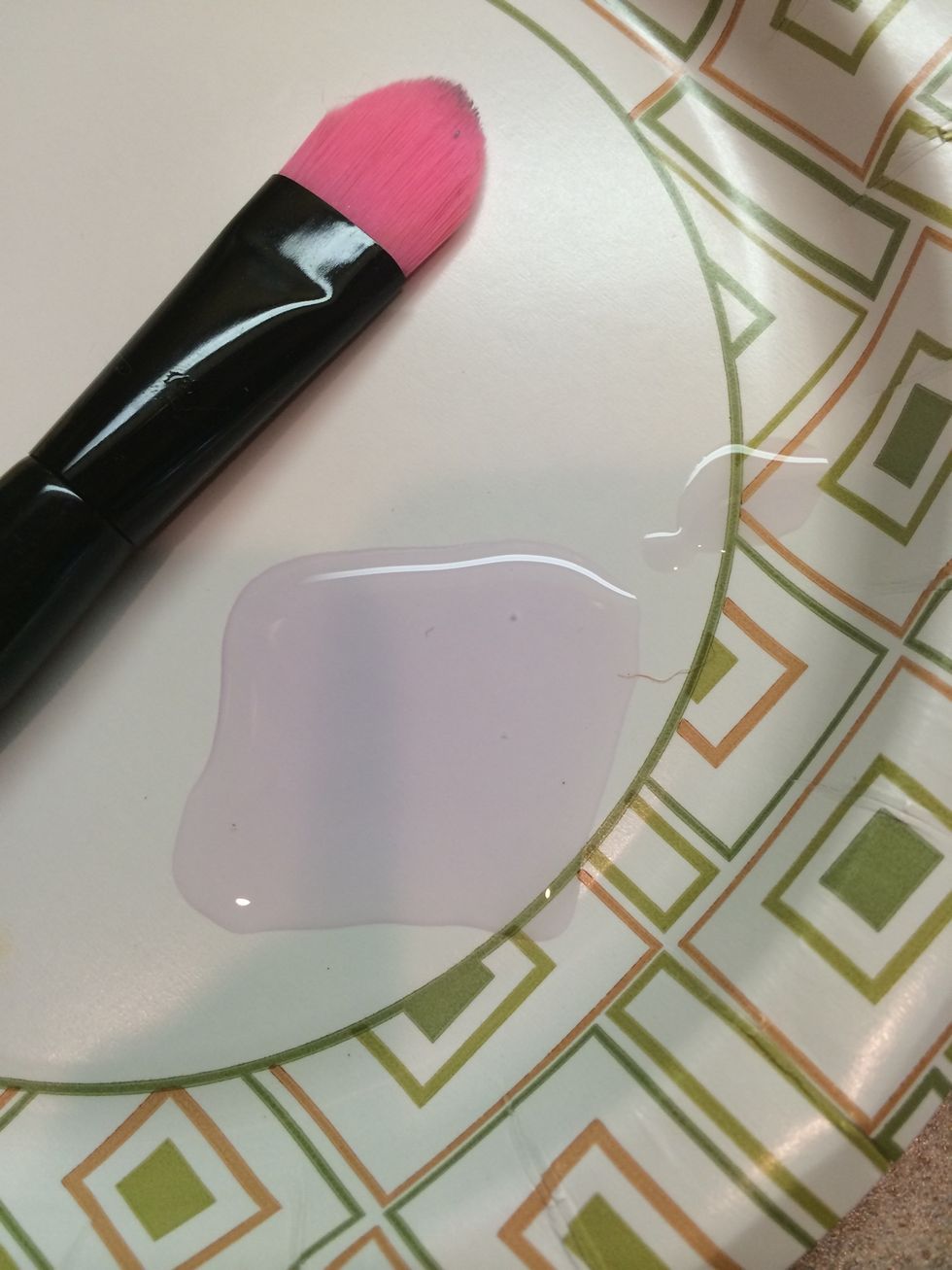 this step its an option!! pour some polish remover on your plate and take a makeup brush or a cotten swab and dip it in. carefully trace the edges of your nails till you dont have polish on your skin.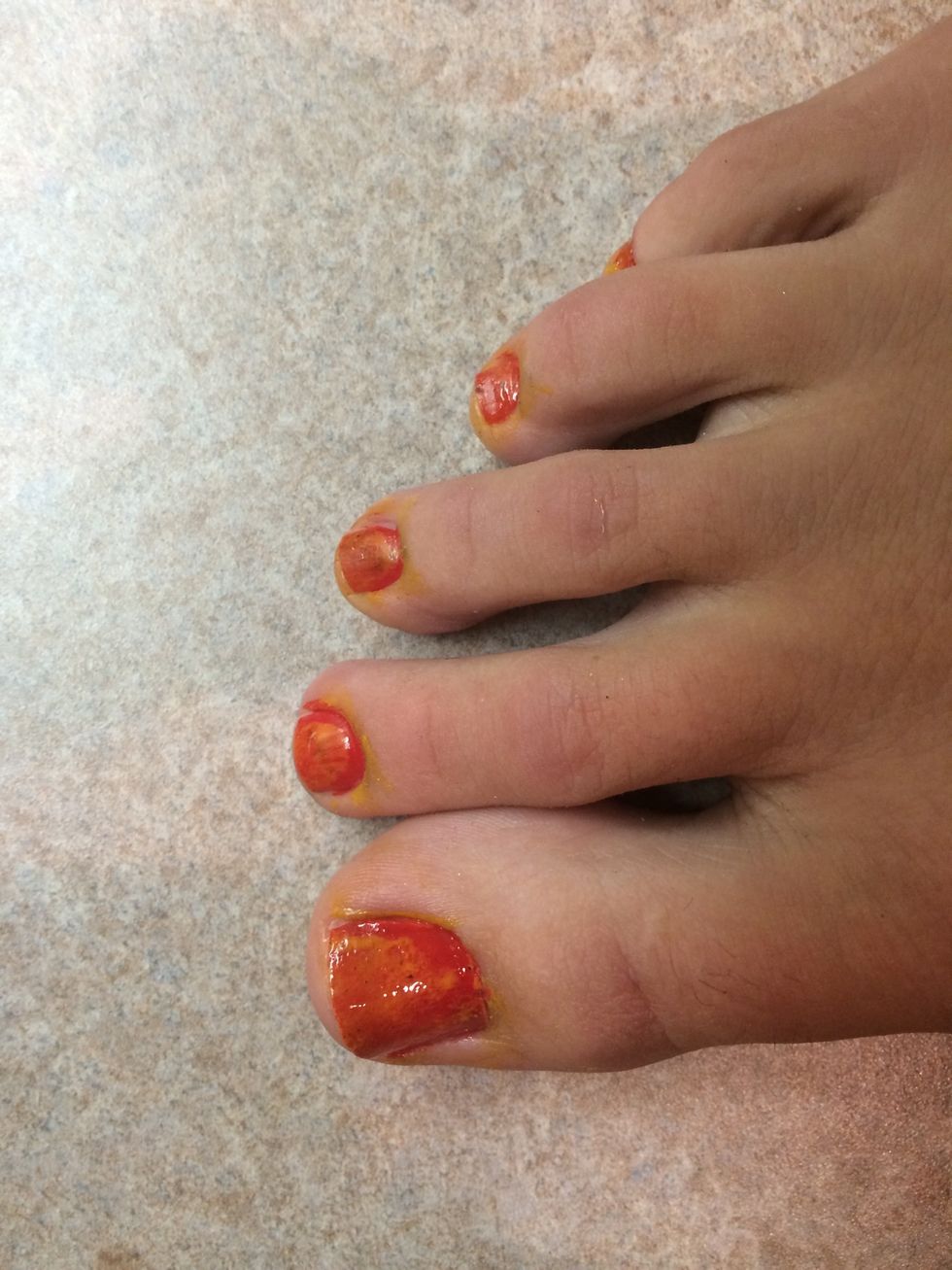 (i did not do step 7!) but this should be what your nails look like when finished! (: hope you like them! feel free to leave comments with ideas for my next tutorial!
1.0 base color (darkest)
1.0 top color (lighter)
1.0 clear coat
1.0 sponge dobber
1.0 plate