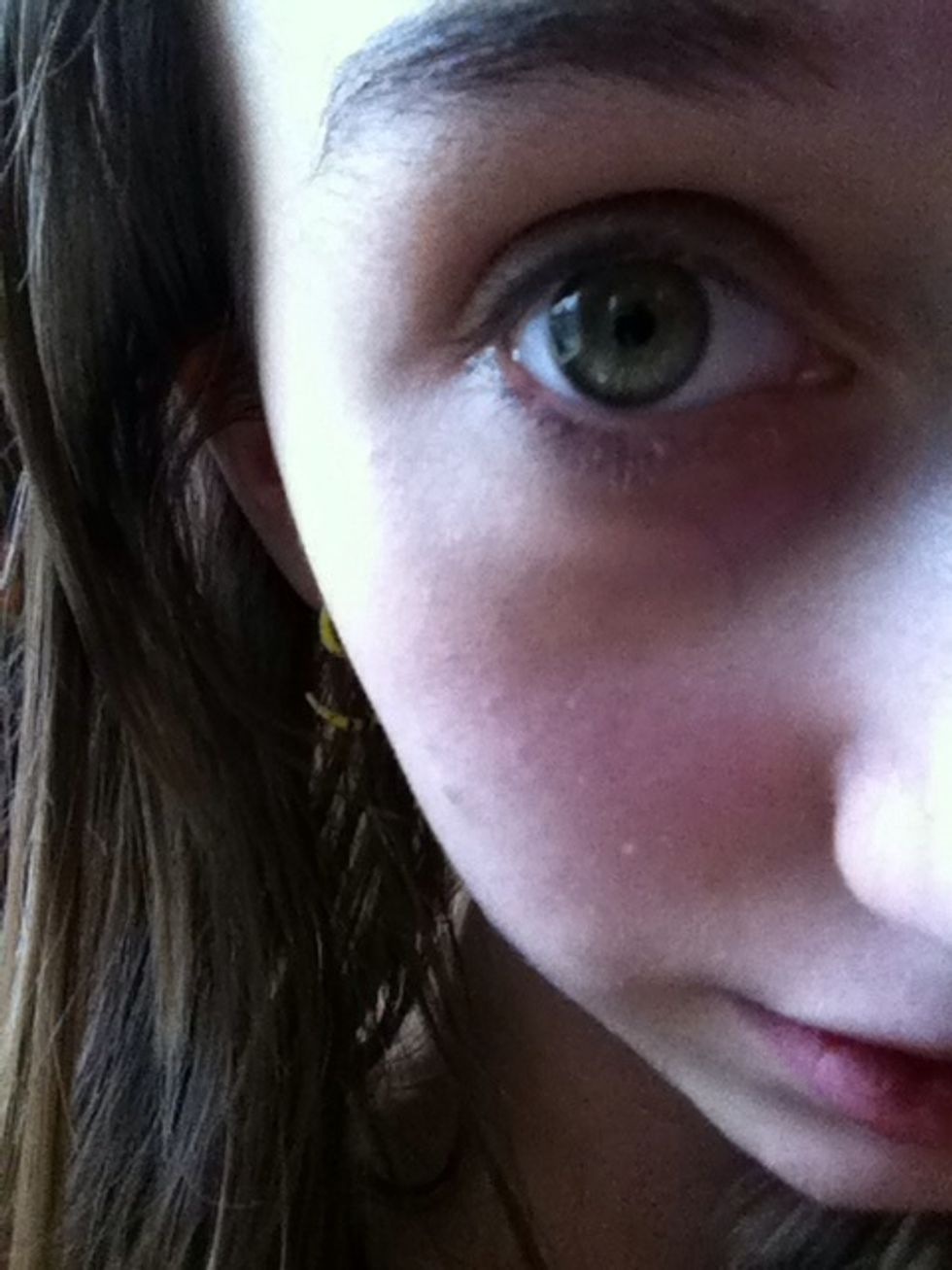 My eye before. If you want put on eye primer. I didn't have any, so I didn't.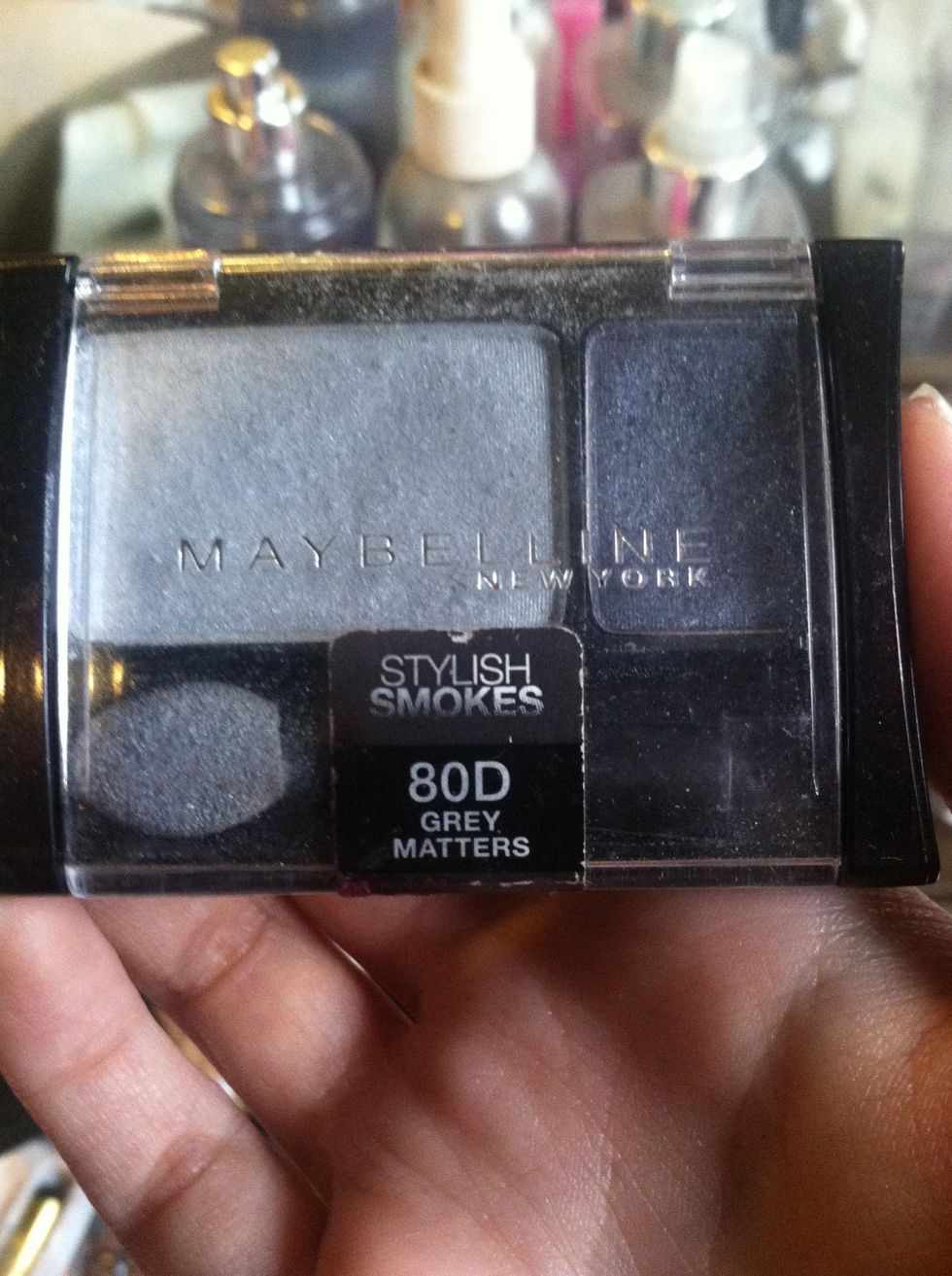 My favorite smoky eyeshadow. It looks good on anyone.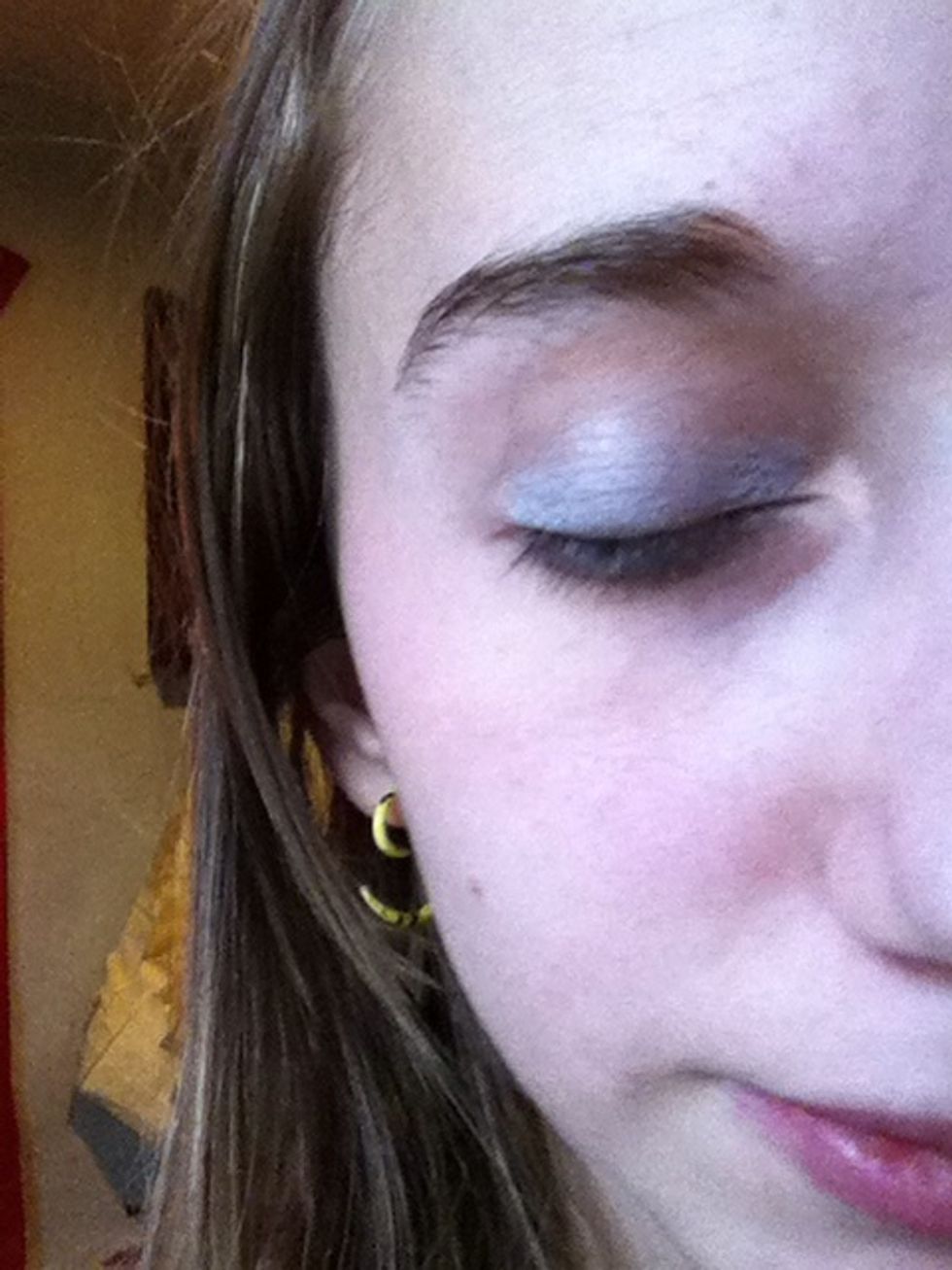 Put lighter shadow on eyelid.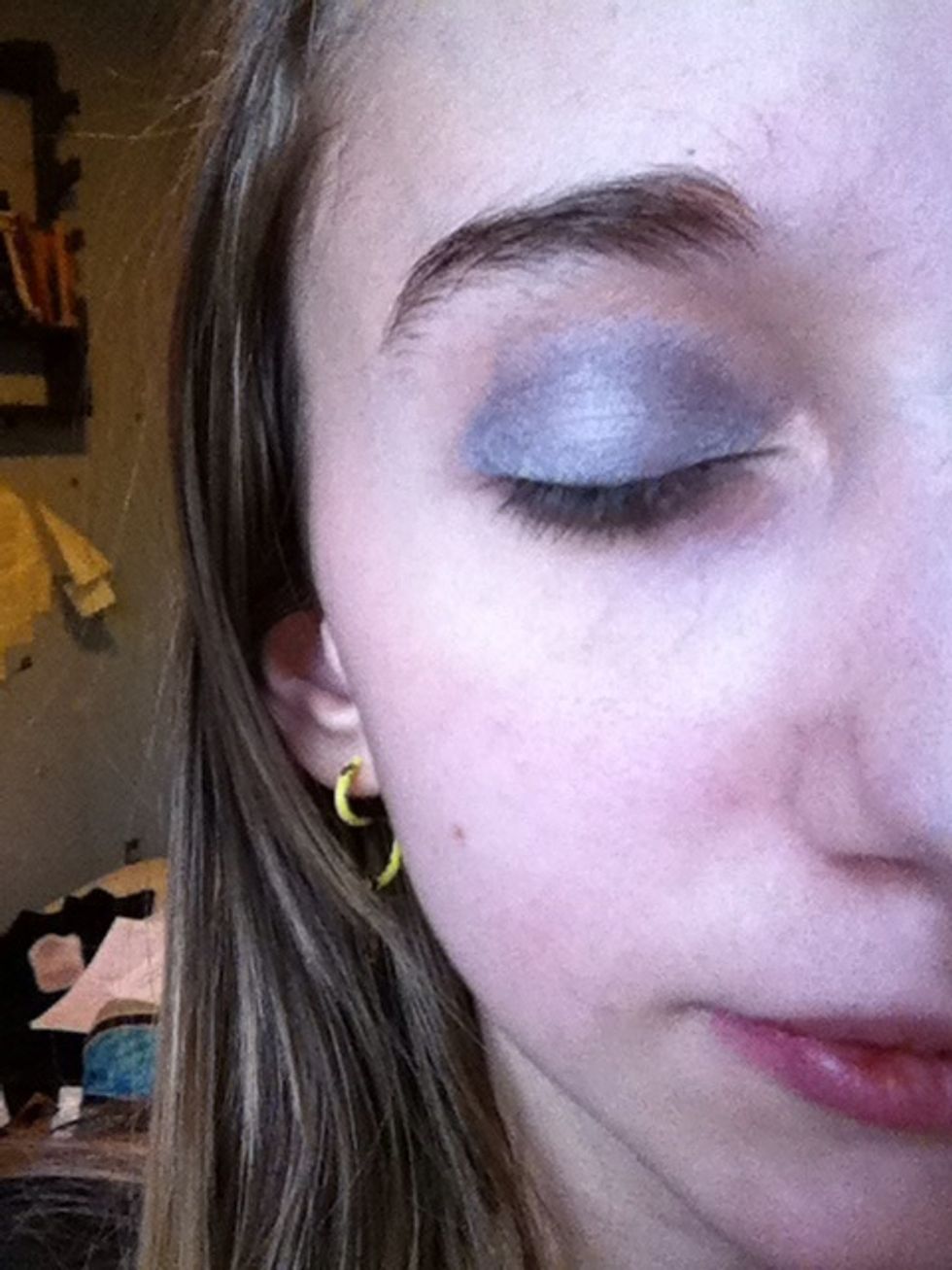 Put darker eyeshadow on crease, and blend. (Mind my eyebrows, I lost my tweezers lol)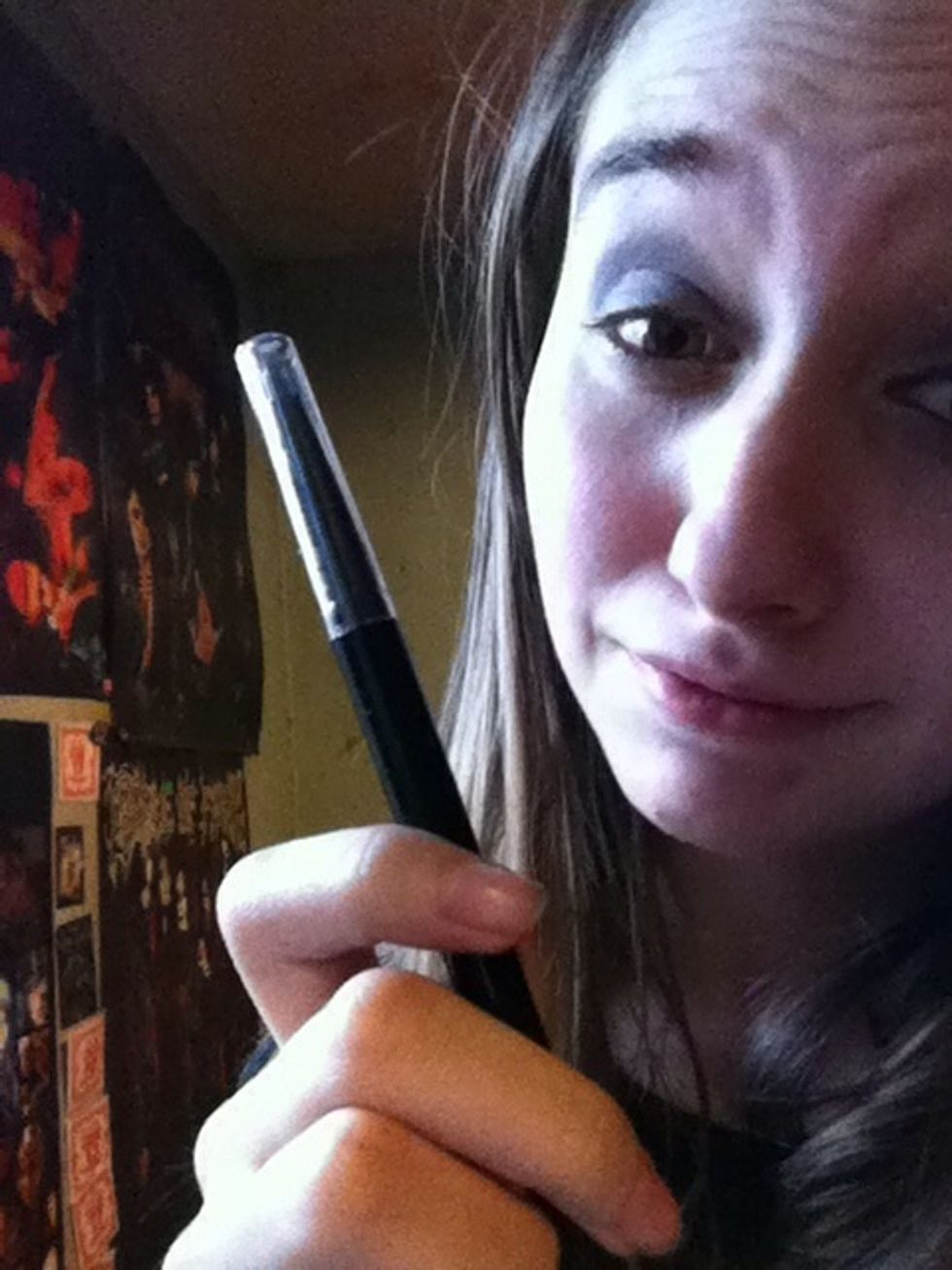 Time for eyeliner!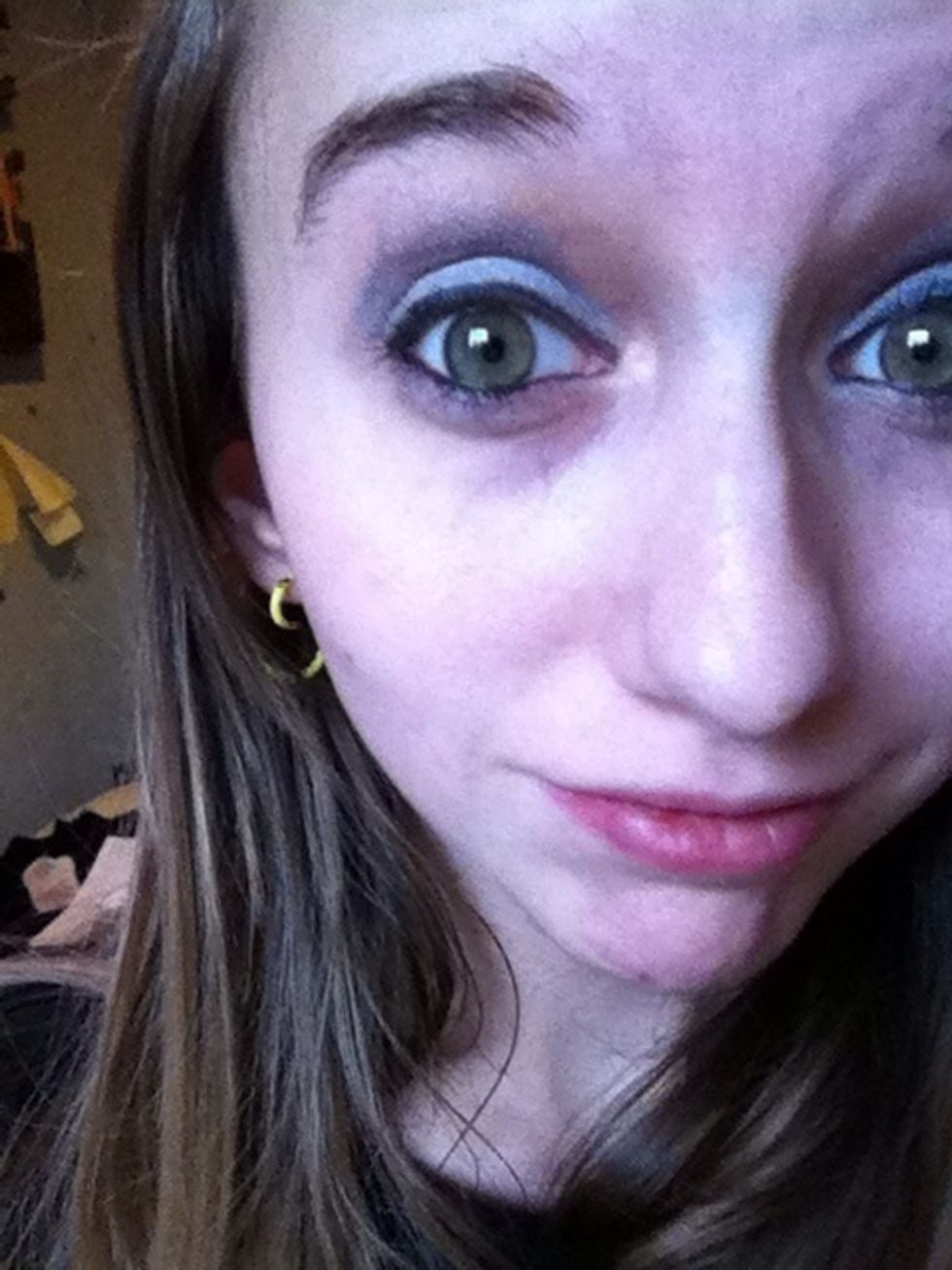 Put eyeliner on however you normally would. I think it looks best with putting it all the way around!
I put this on first, because it makes my eyelashes look long and pretty. Put it on upper lashes, and barely on lower lashes.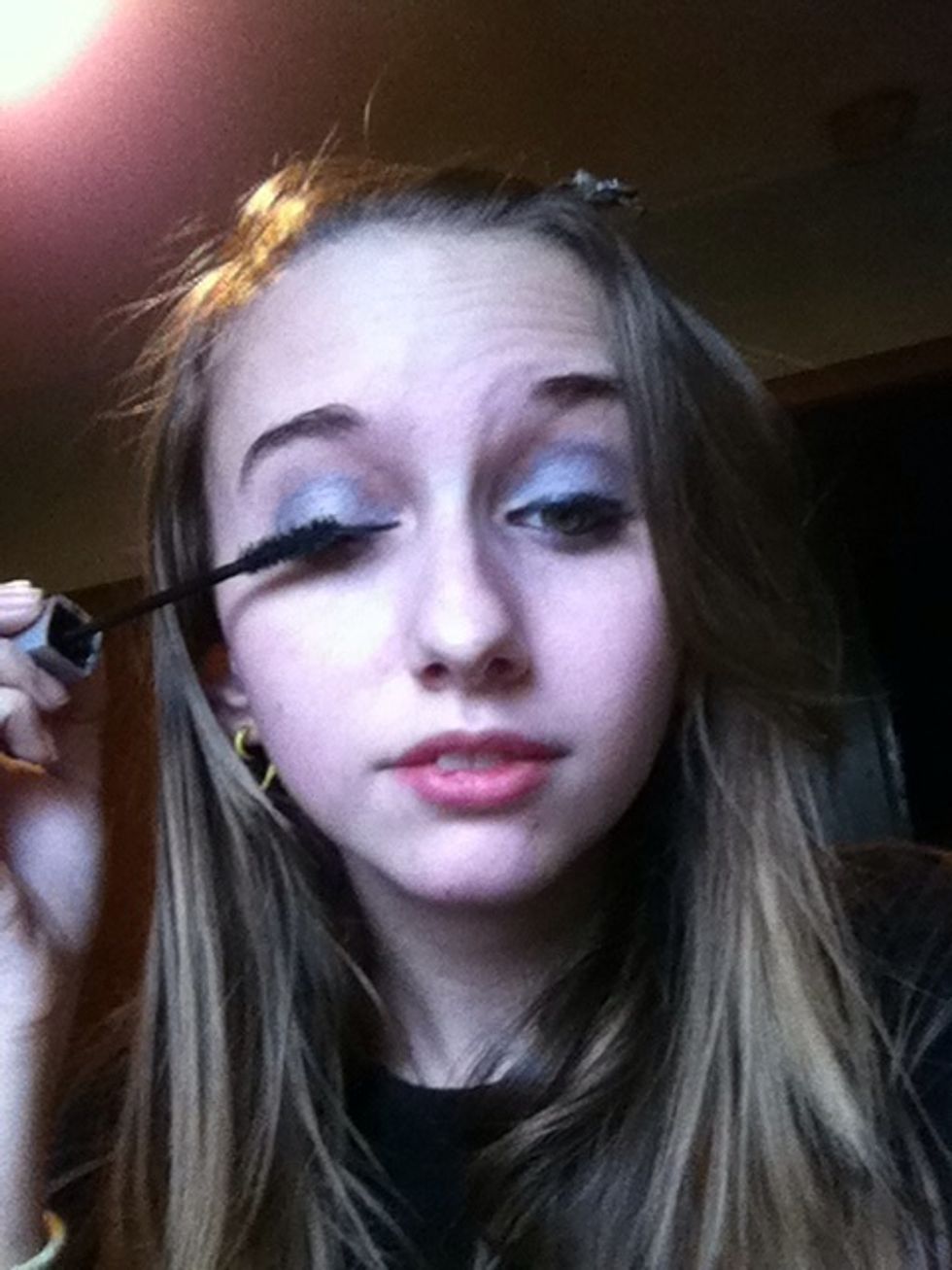 Putting on the first mascara :)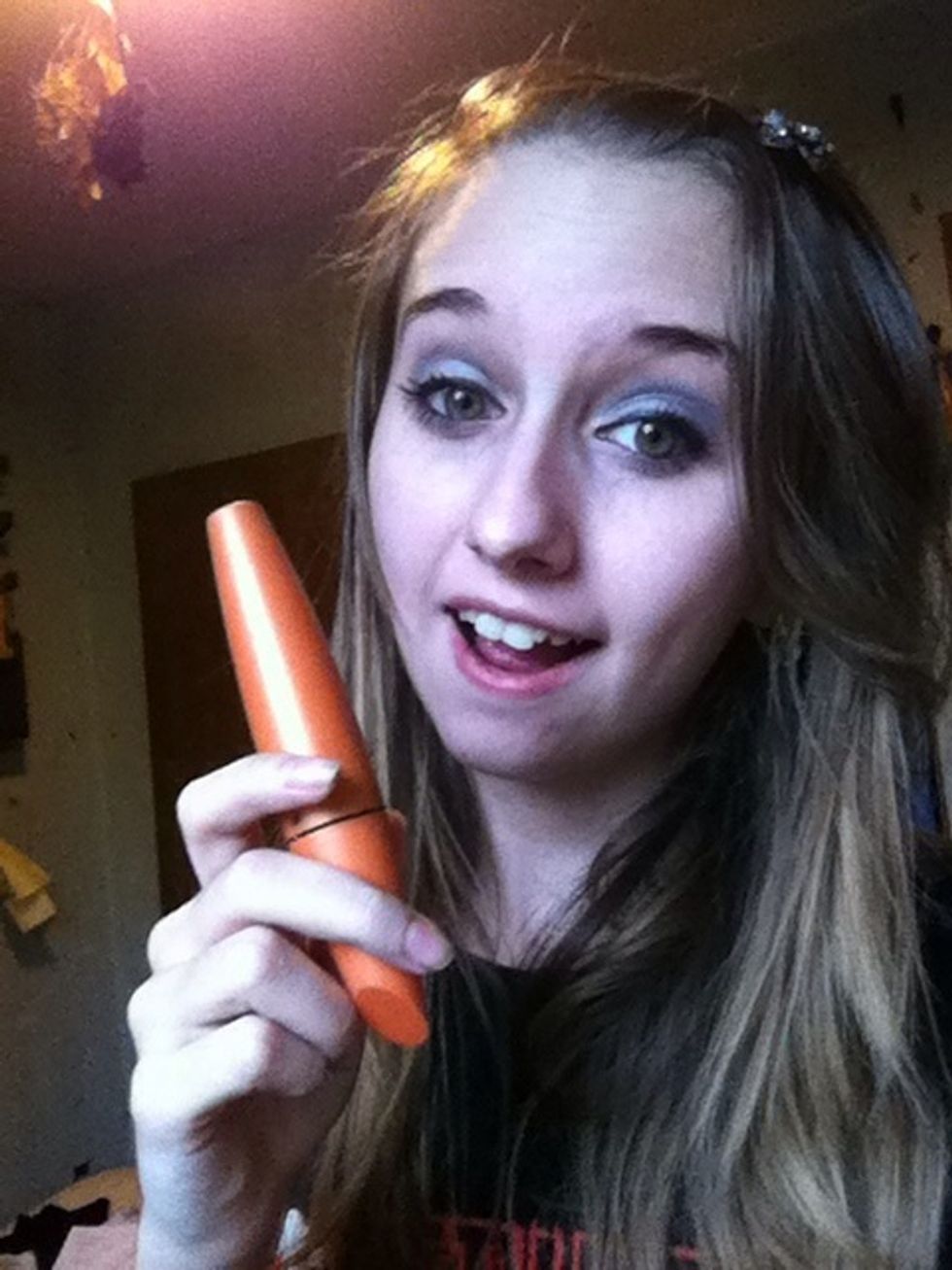 Time for the second mascara. I use this second because the brush helps get rid of many clumps, and makes eyelashes look thick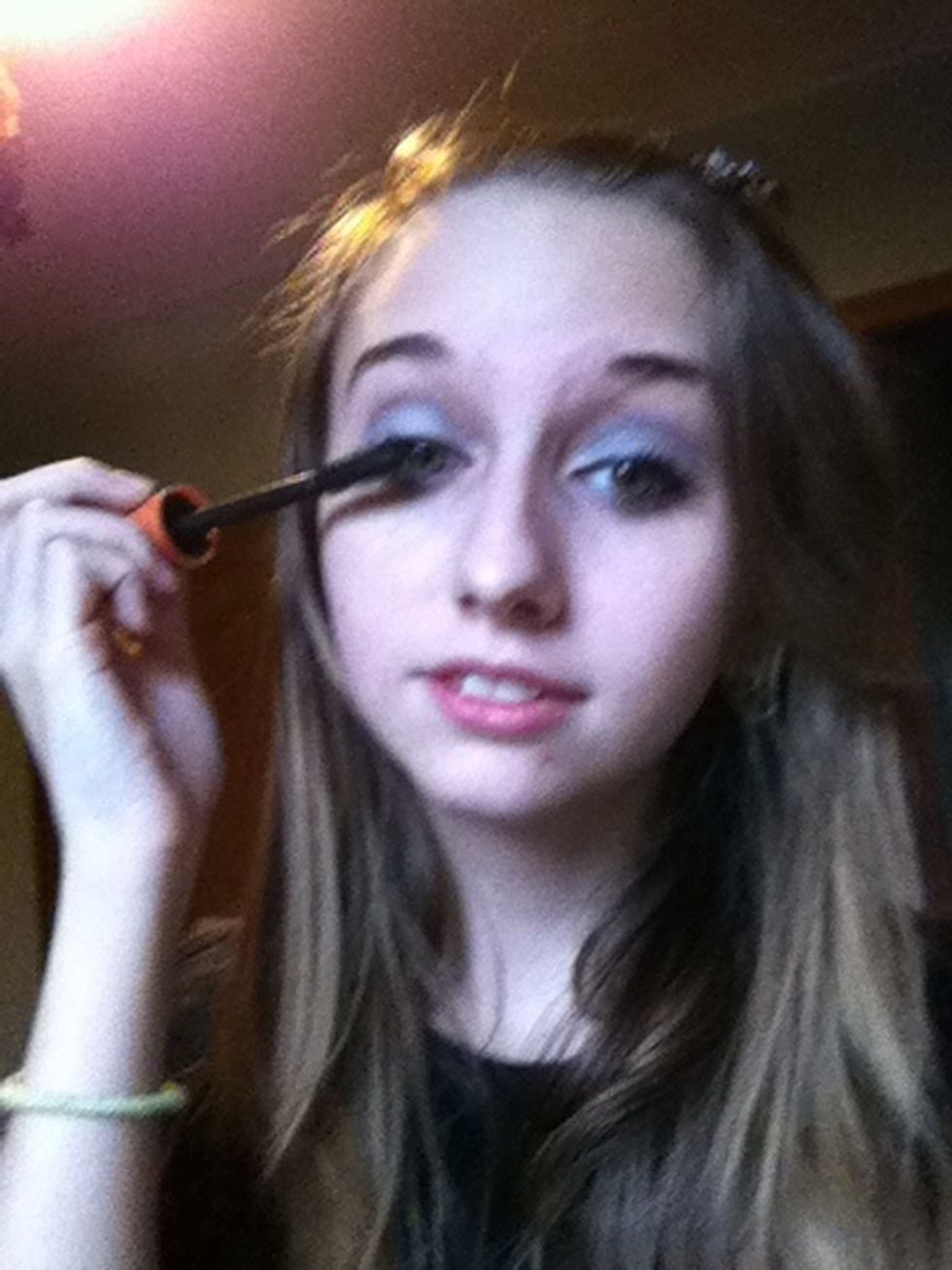 Blurry picture of me putting it on haha
This is the result. It makes my green eyes look even greener :)
Maybelline stylish smokes grey matters
Black eyeliner
Cover girl lash blast volume mascara
Maybelline illegal length mascara