The materials you will need for the smokey eye.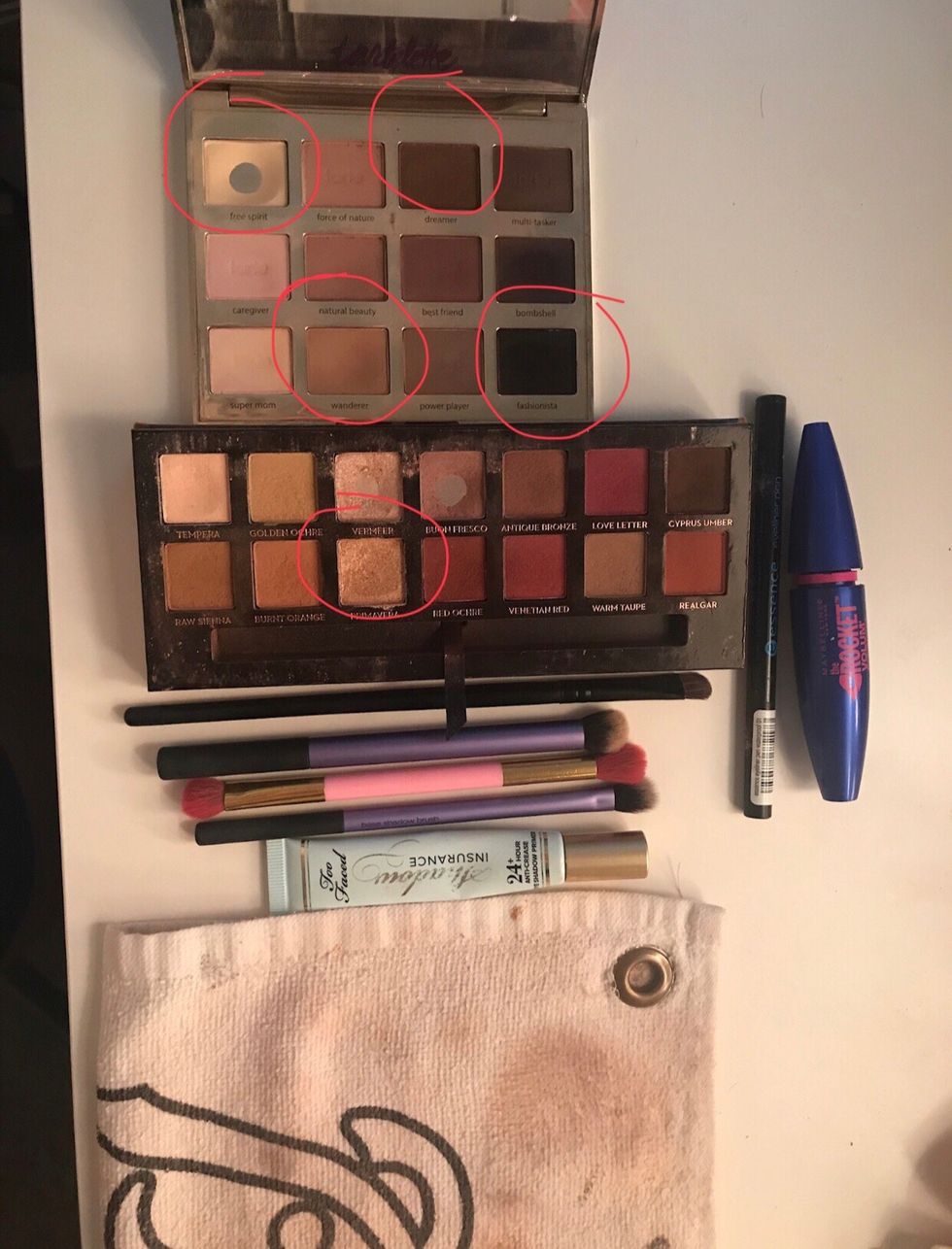 Apply eyeshadow primer with your fingers and your base shadow with the base shadow brush.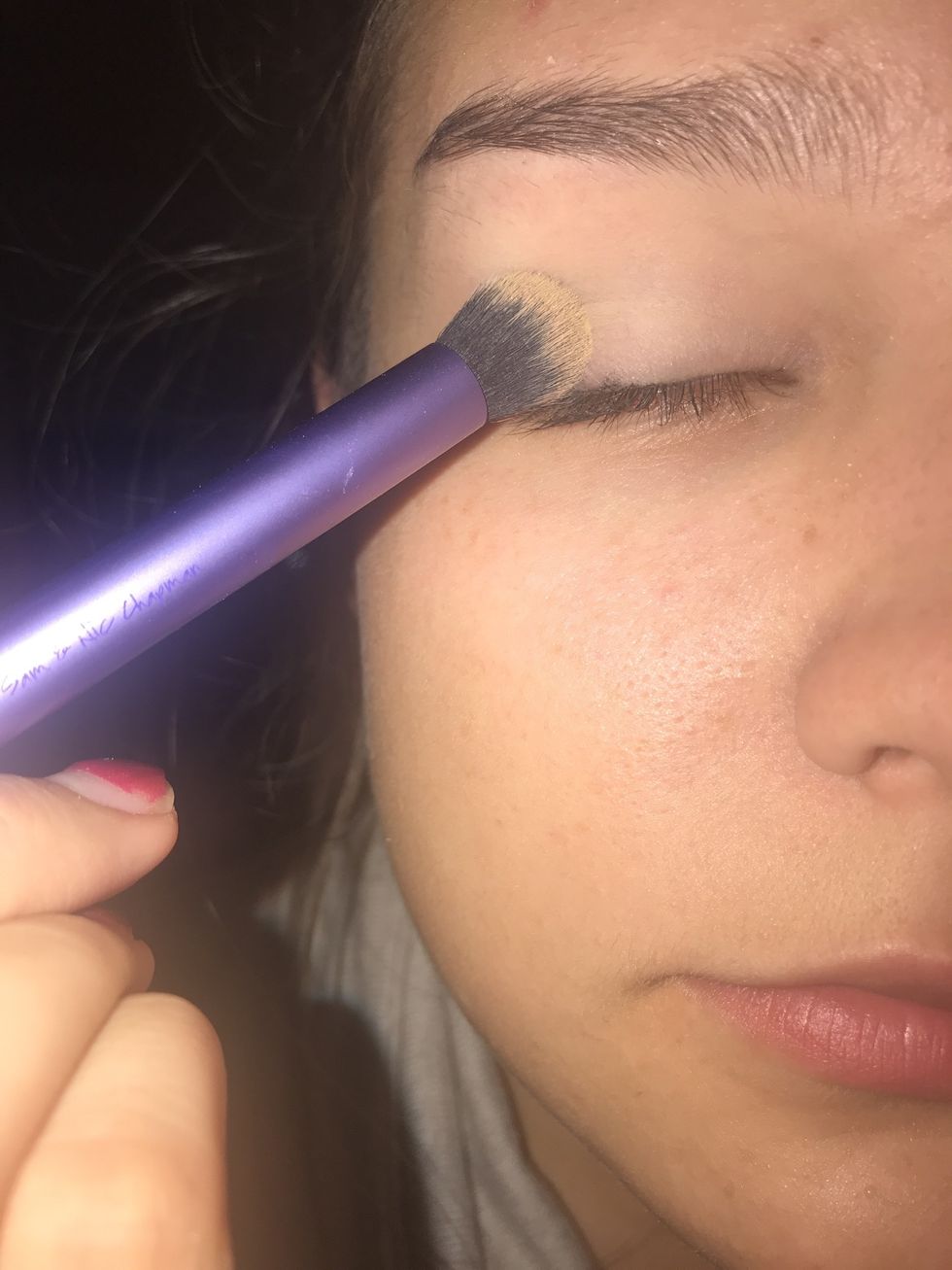 Apply the light brown eyeshadow with your fluffy brush all over the crease in a "windshield wiper" motion (back and forth).
Apply the sparkly eyeshadow with your flat brush on the eyelid.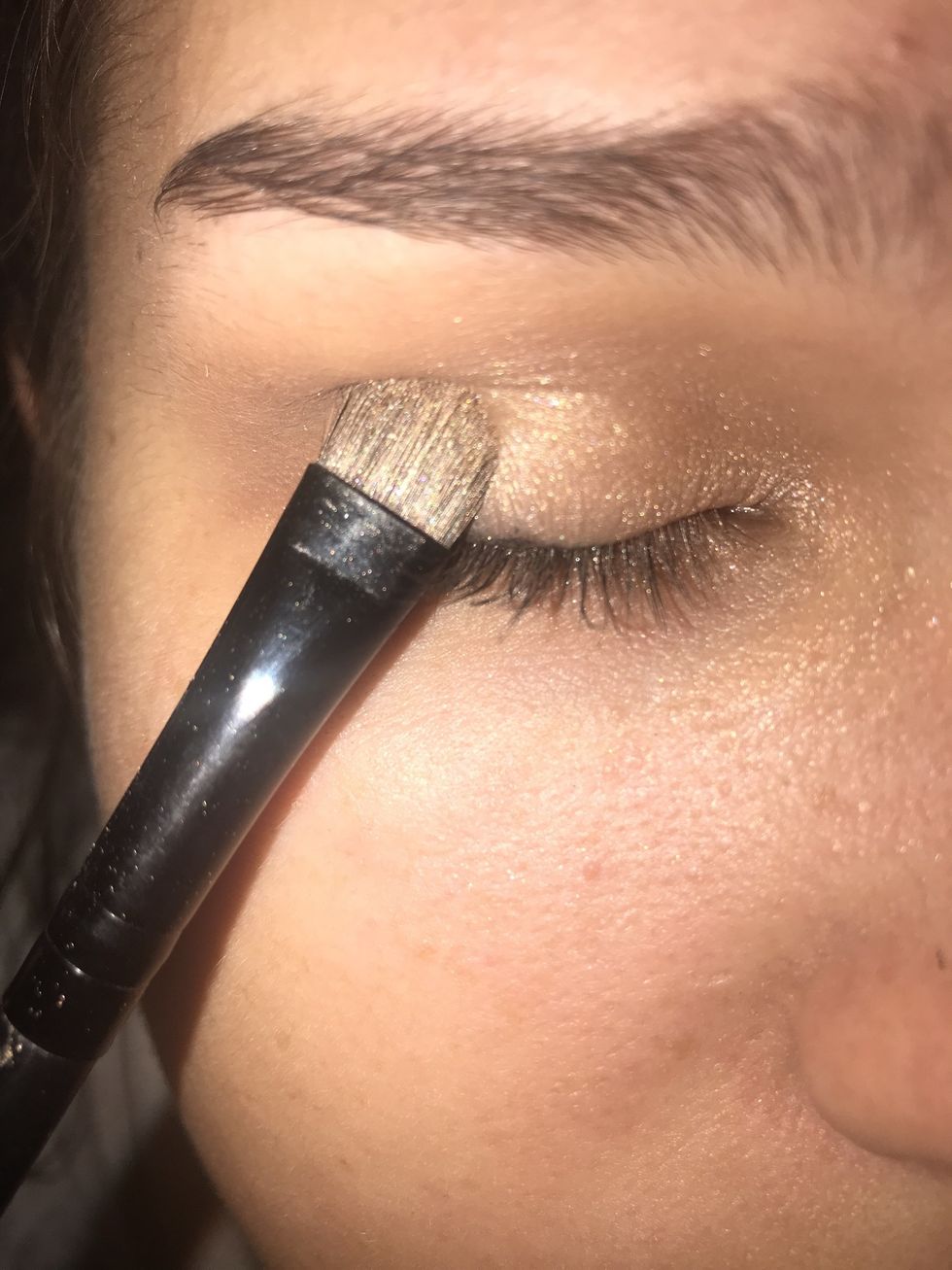 Use the fluffy brush again to apply the dark brown eyeshadow to the outer half of the crease in a circular motion.
Apply the black eyeshadow with your accent brush to the very outer corner, blend with your fluffy brush.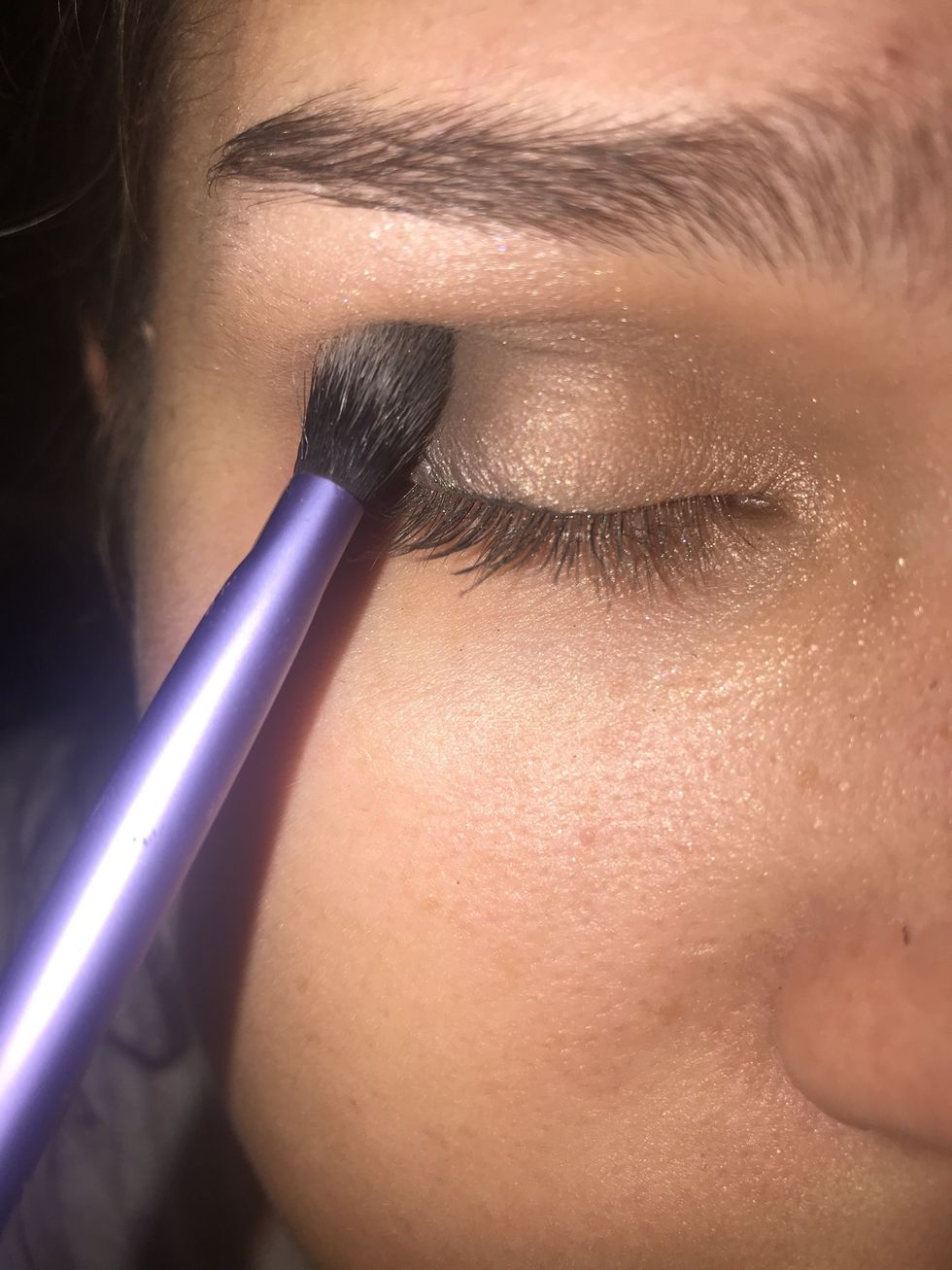 Apply the dark brown eyeshadow to the lower lash line with the accent brush.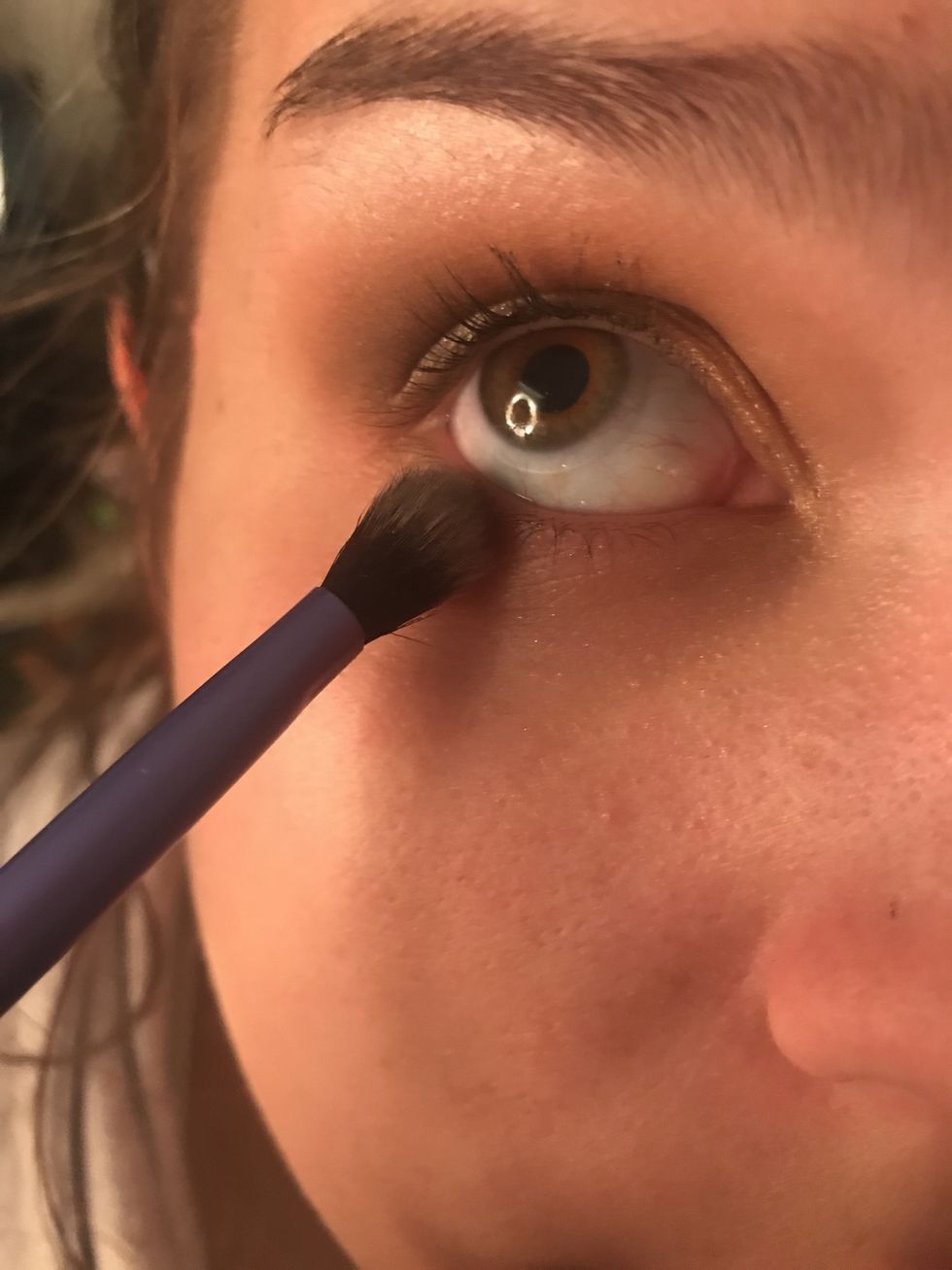 Optional: apply eyeliner and mascara to finish the look.
eyeshadow primer
neutral colored eyeshadow
light brown eyeshadow
dark brown eyeshadow
black eyeshadow
sparkly eyeshadow
base eyeshadow brush
flat eyeshadow brush
fluffy eyeshadow brush
accent eyeshadow brush
optional: eyeliner and mascara