We got started homesteading 2 years ago. We want to have fresh food in our backyard. We jumped right in and learned on the fly.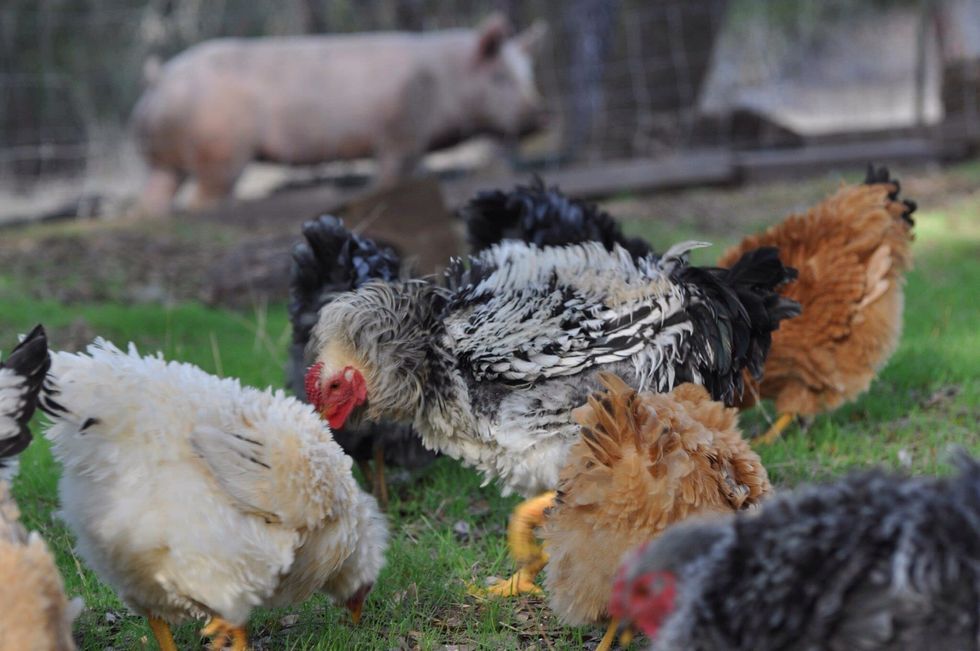 Laying hens out free ranging.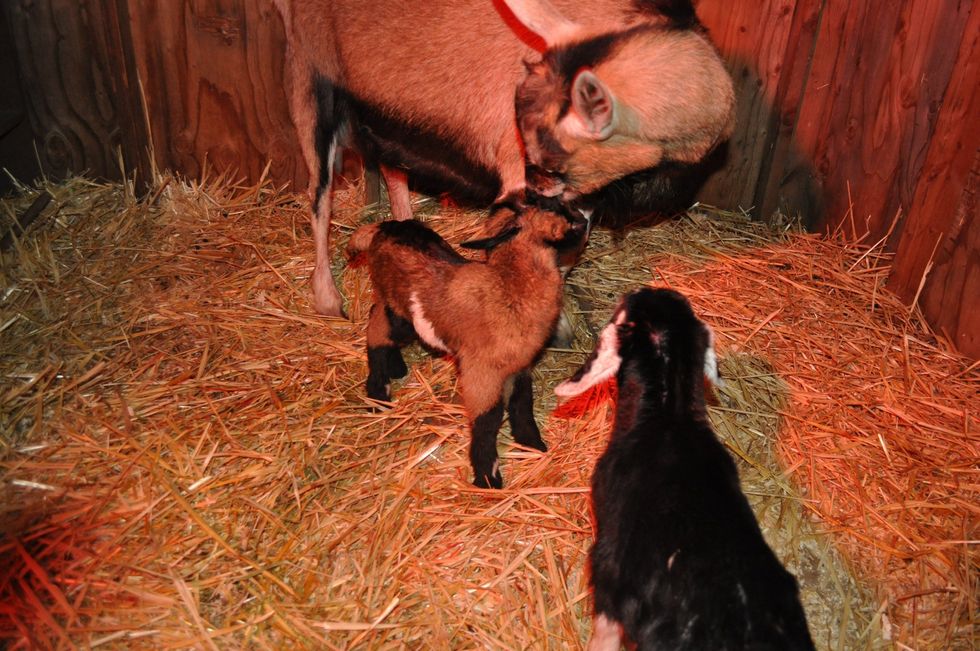 Our alpine Dollar and her doelings, Furby & UNO. They where born Sunday Feb 24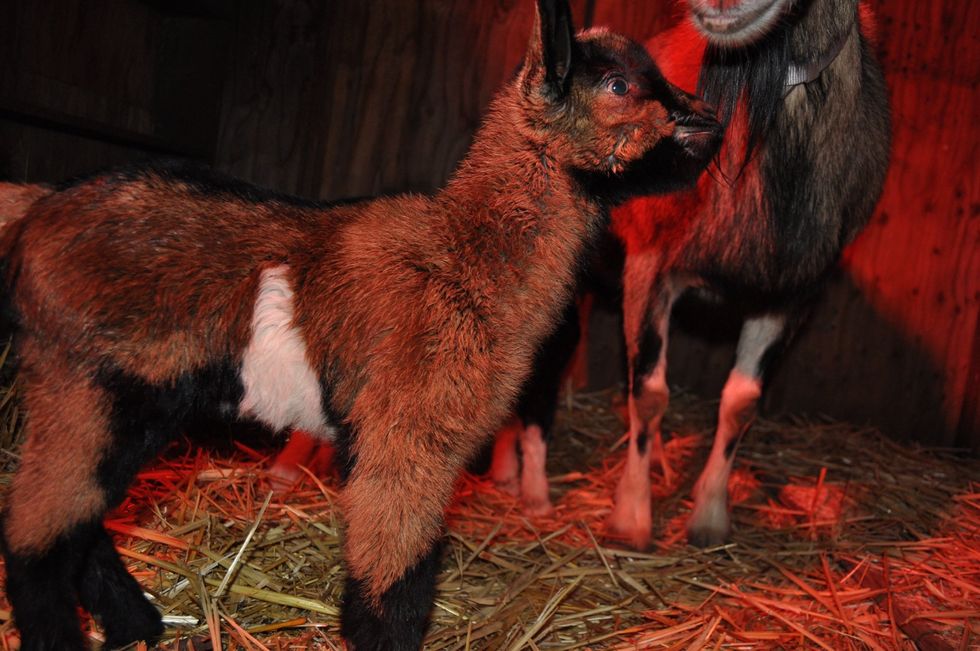 Closeup of Furby!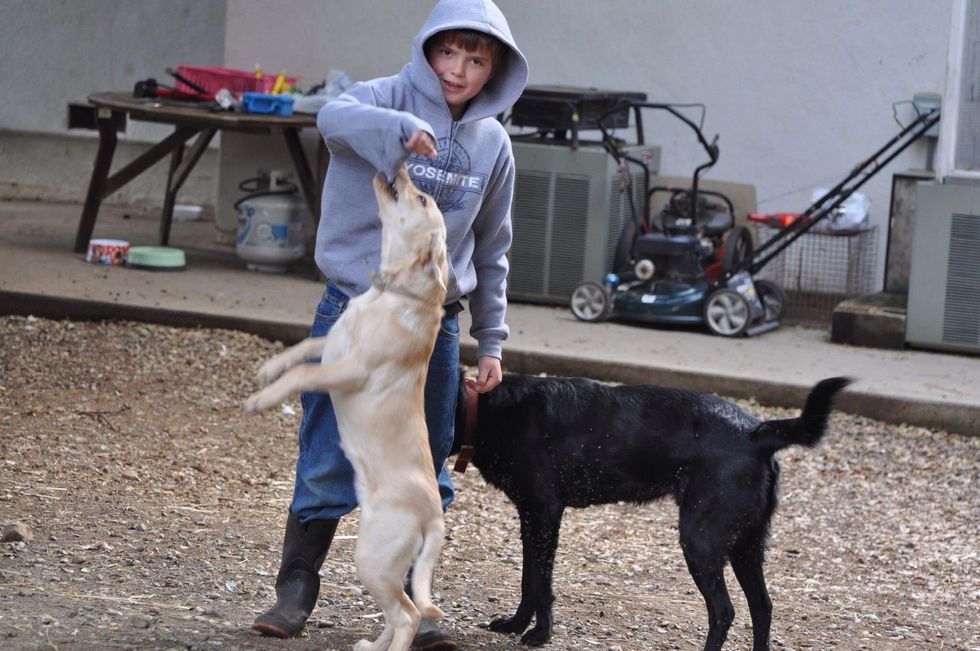 Good watch dogs Maxxy (tan) and Molly (black).
Ms Piggy, fattened to be butchered?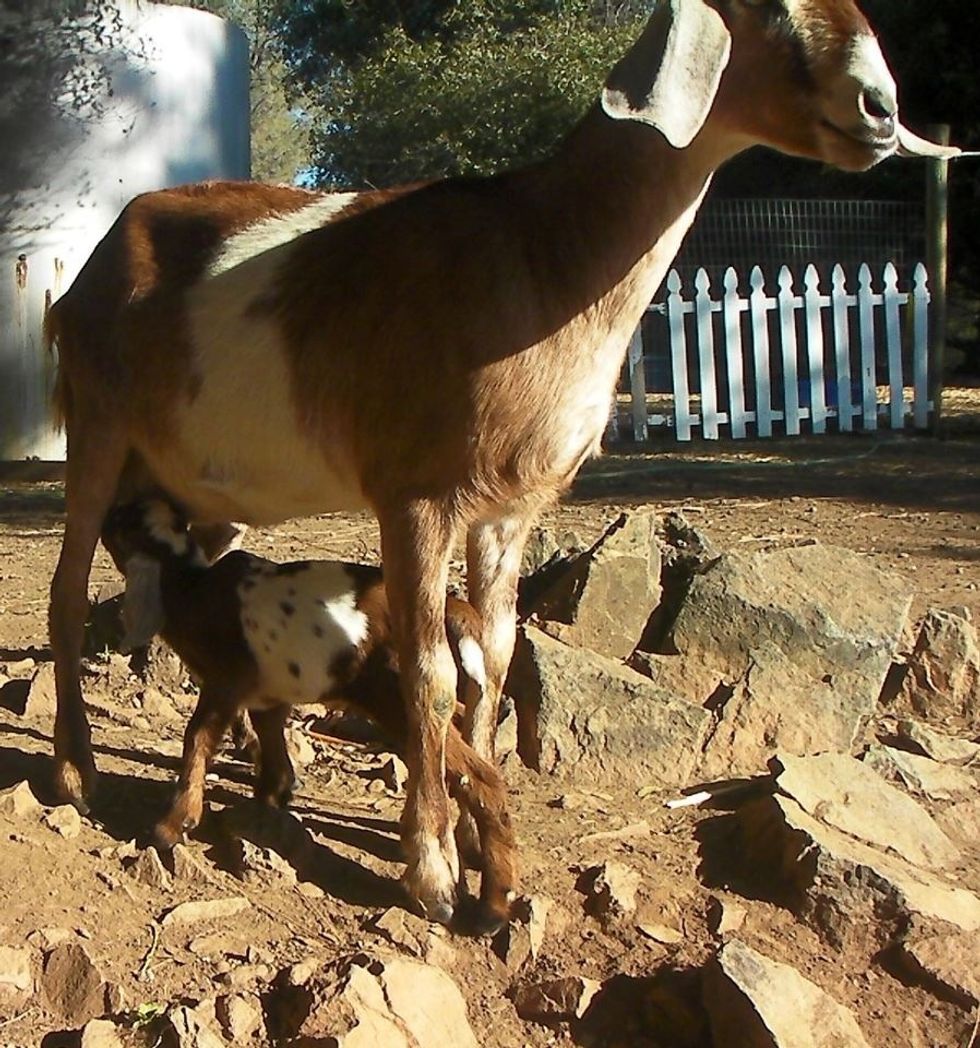 Bambi our Nubian with her doeling Valeri.
Your first garden is easiest if you use raised beds.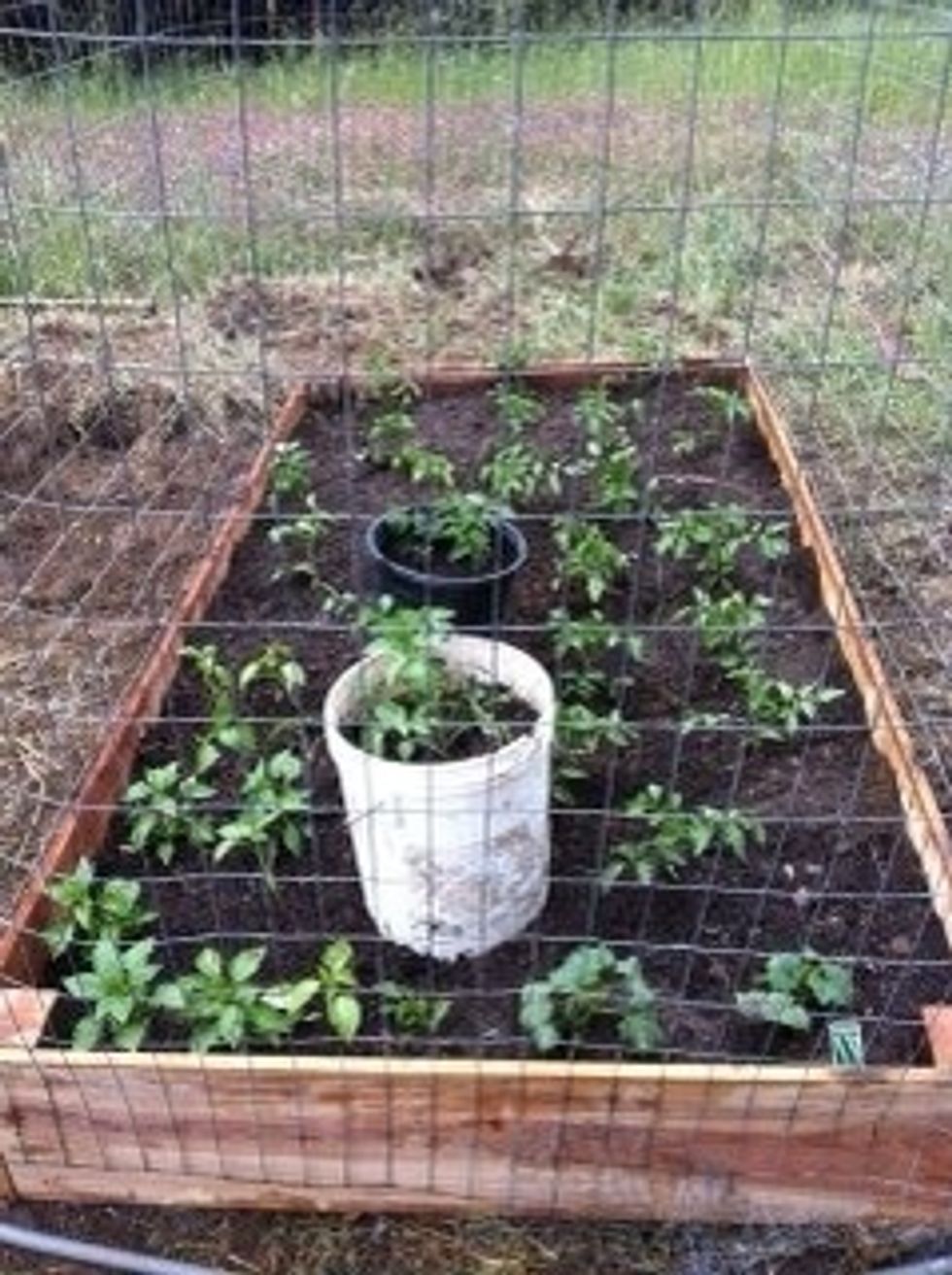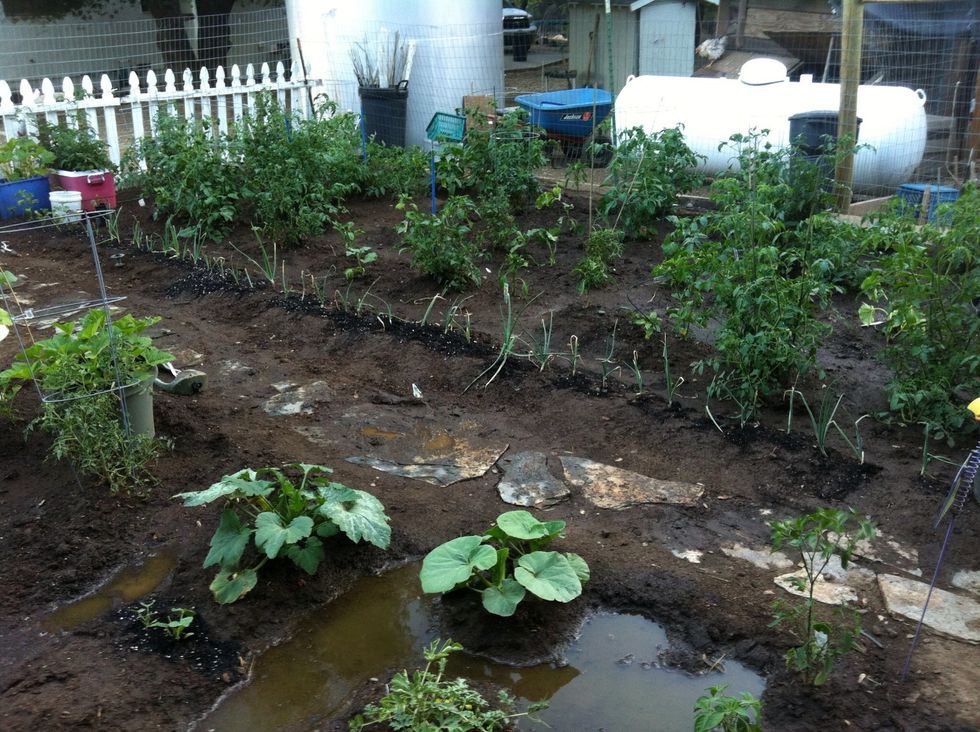 Second year garden!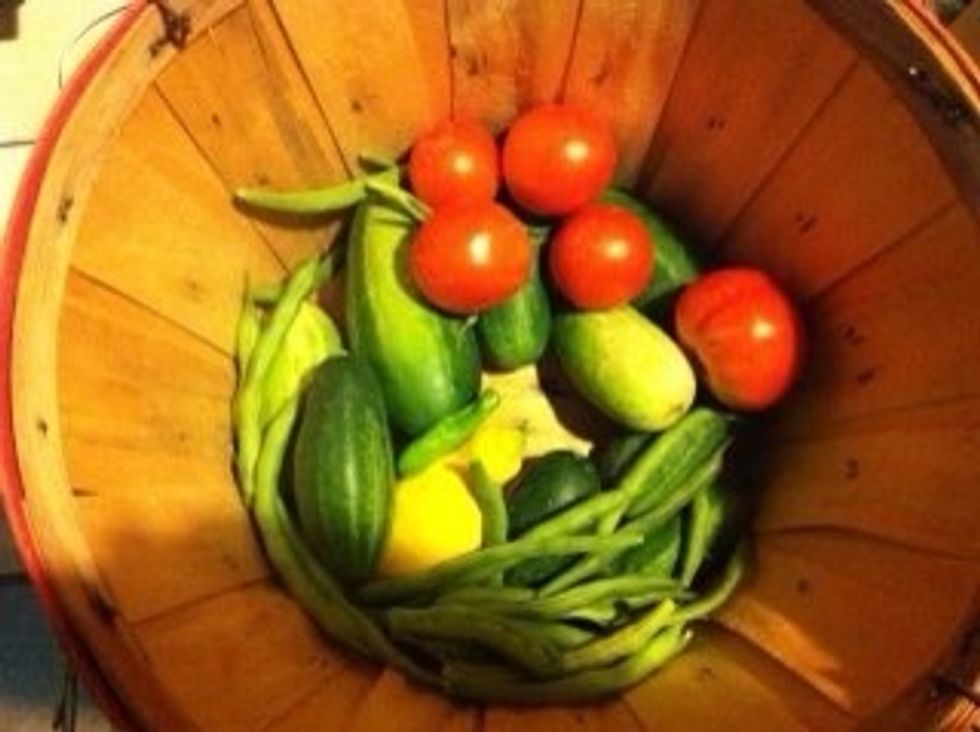 Fresh produce from the backyard.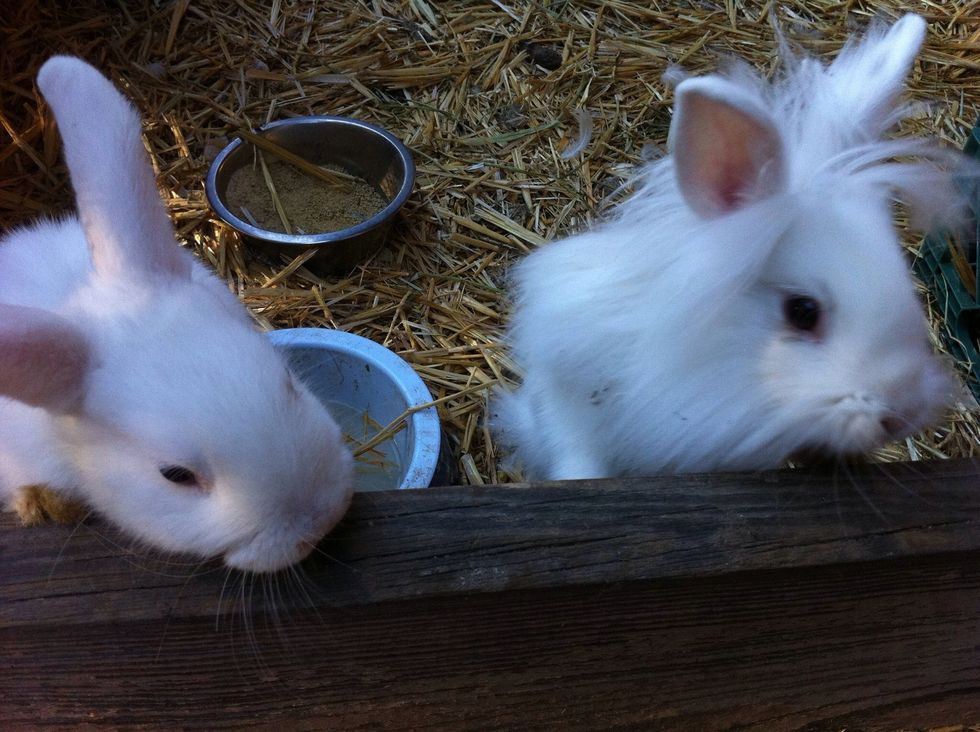 Bunnies.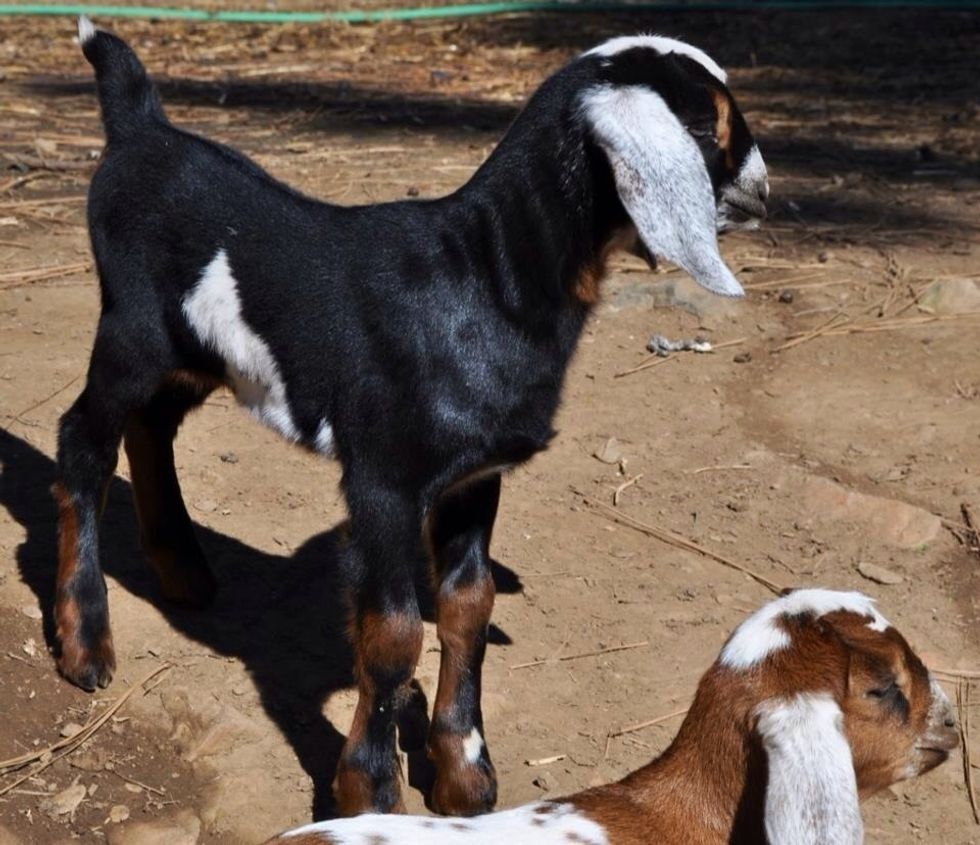 Buddy Luv JR. He is full blood Nubian. We have a black and white Nubian buck & doe! They kidded BLJ and his doeling sister Lacy Boo!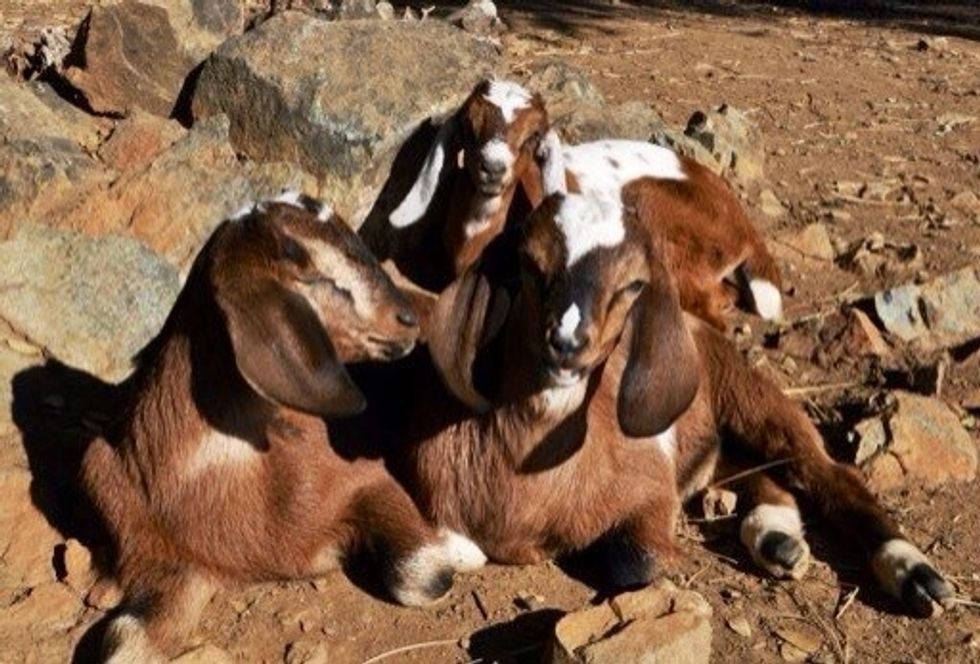 3 of our doelings born early 2013!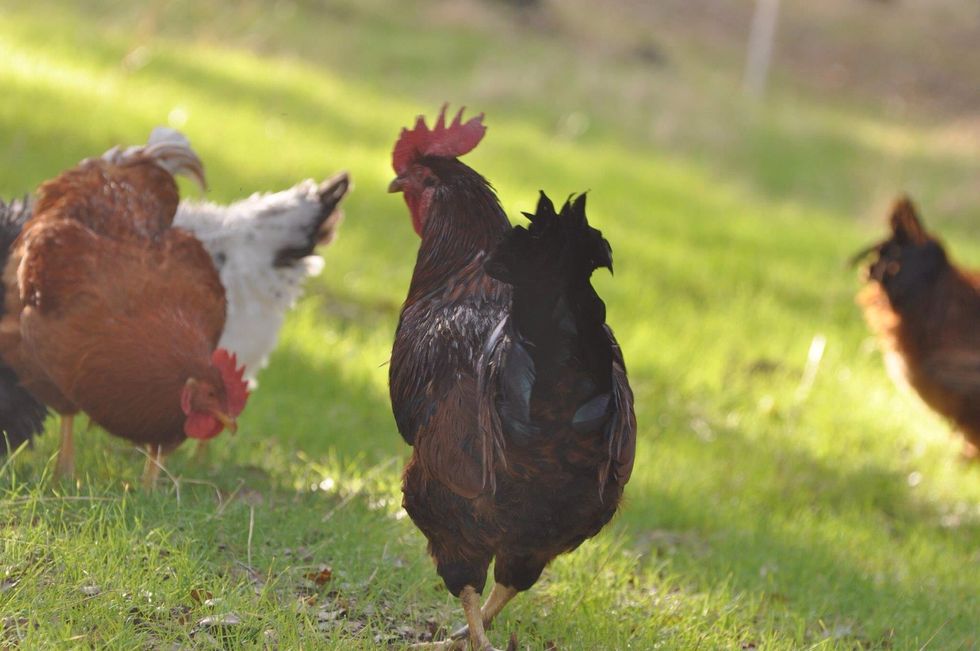 Big red protecting the flock while they free range.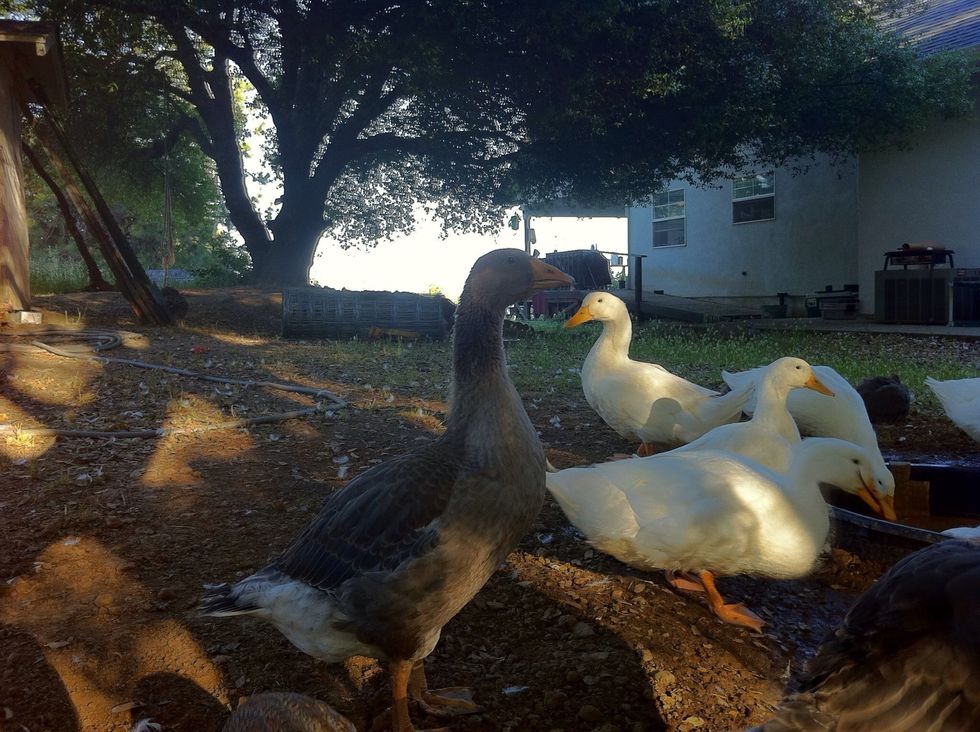 Momma goose and our ducks.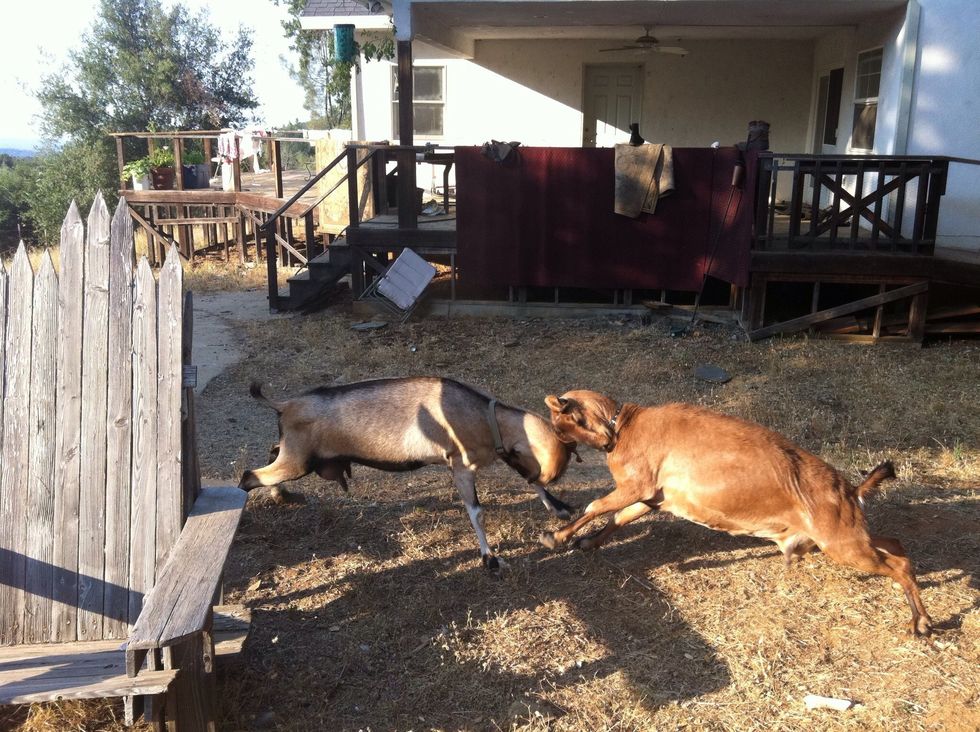 Alpine "PB" and Sassy our Kinder doe's. There will be disagreements on who is the "Leader"!
Farm animals
5.0 Road Island Red egg laying hens
5.0 Barred Rock egg laying hens
20.0 Cornish cross meat chickens
2.0 Dairy goats in milk preferred, Nubian or Alpine
2.0 Pigs male & female for breeding
1.0 Pig for butchering
2.0 Geese - a pair for breeding
1.0 Watch dog, Great Pyrenees, or Australian Shepard