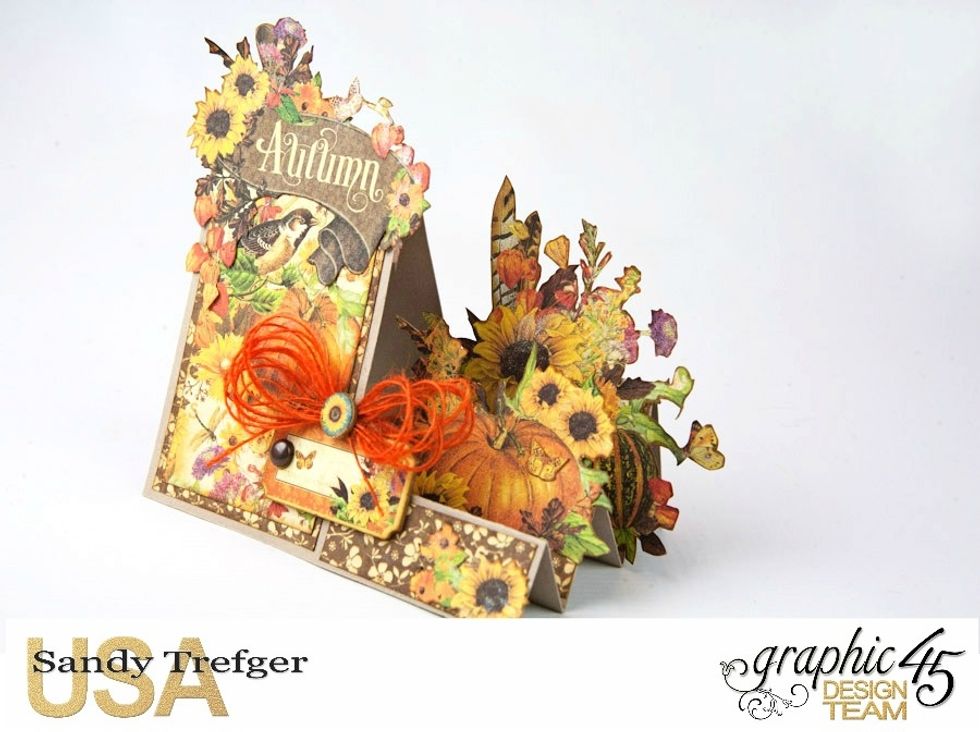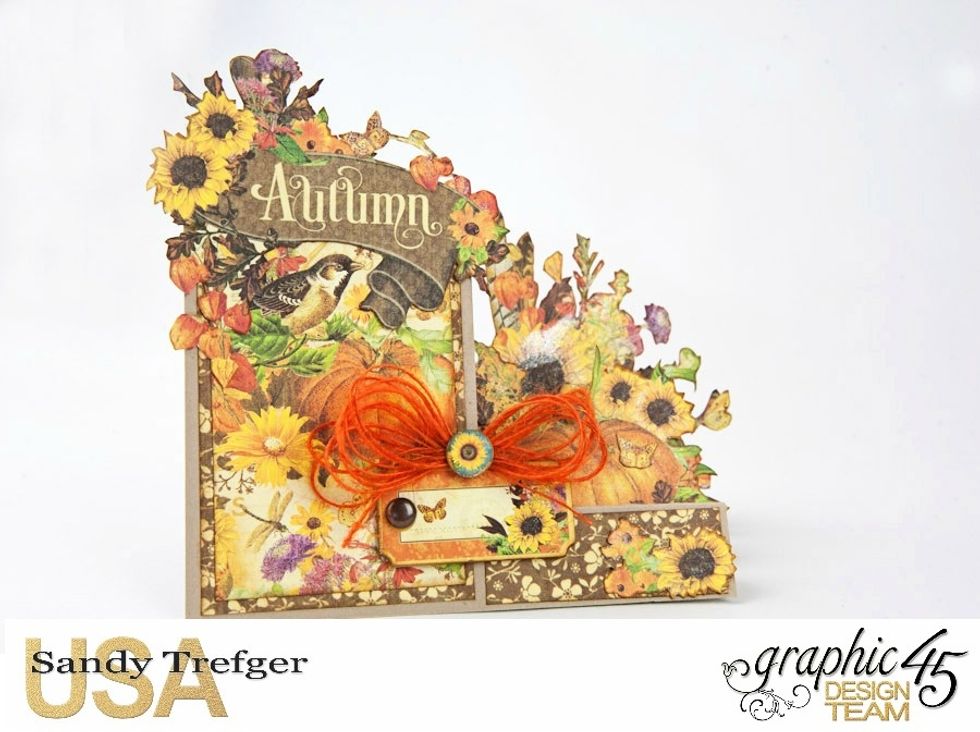 Cut a piece of cardstock to 8.5" x 5.5"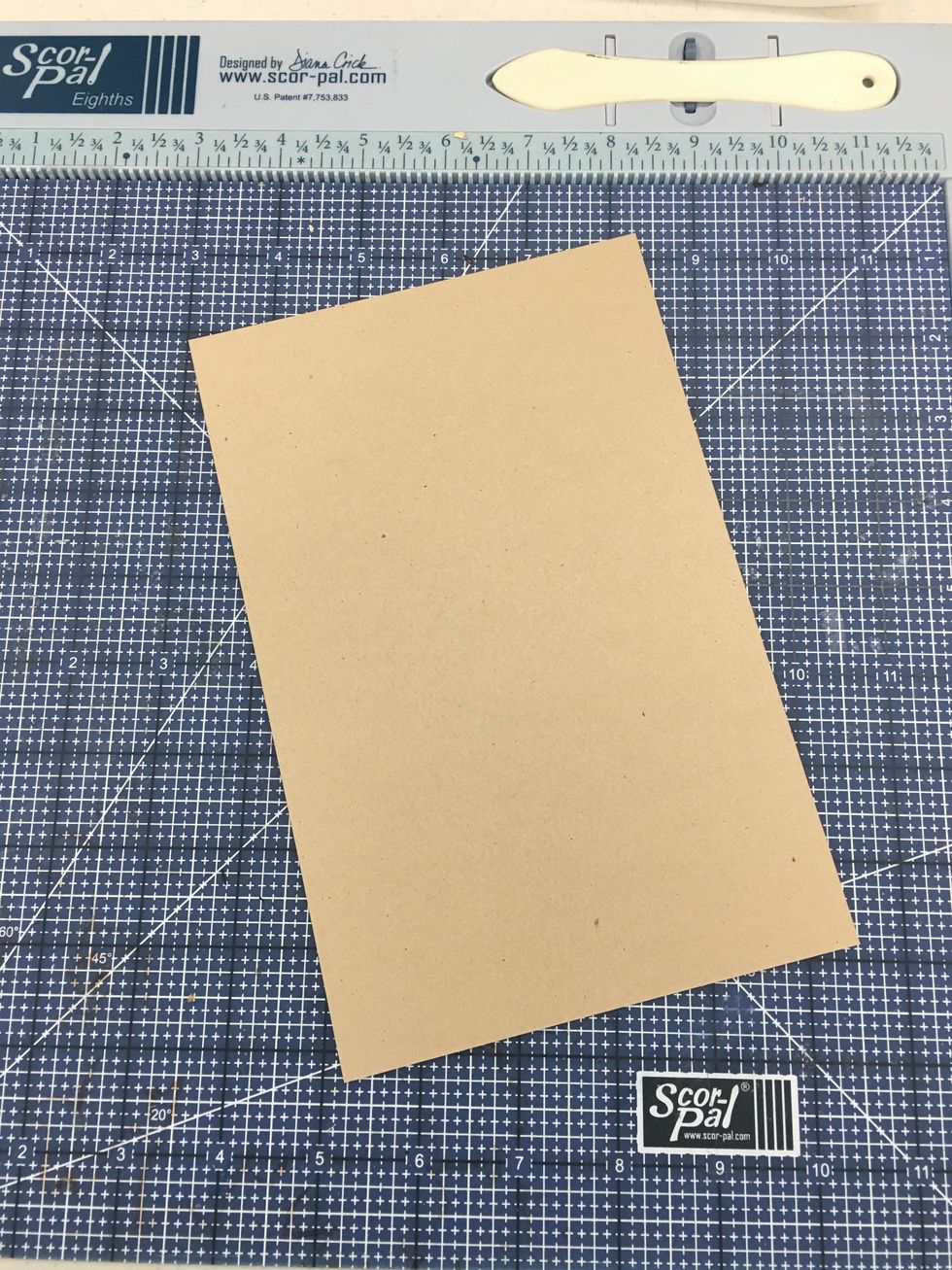 Place the cardstock into your trimmer with the 5.5" side at the top. Place left edge at 3" mark and cut from 1" to 6.5" to create a slit as shown in this photo.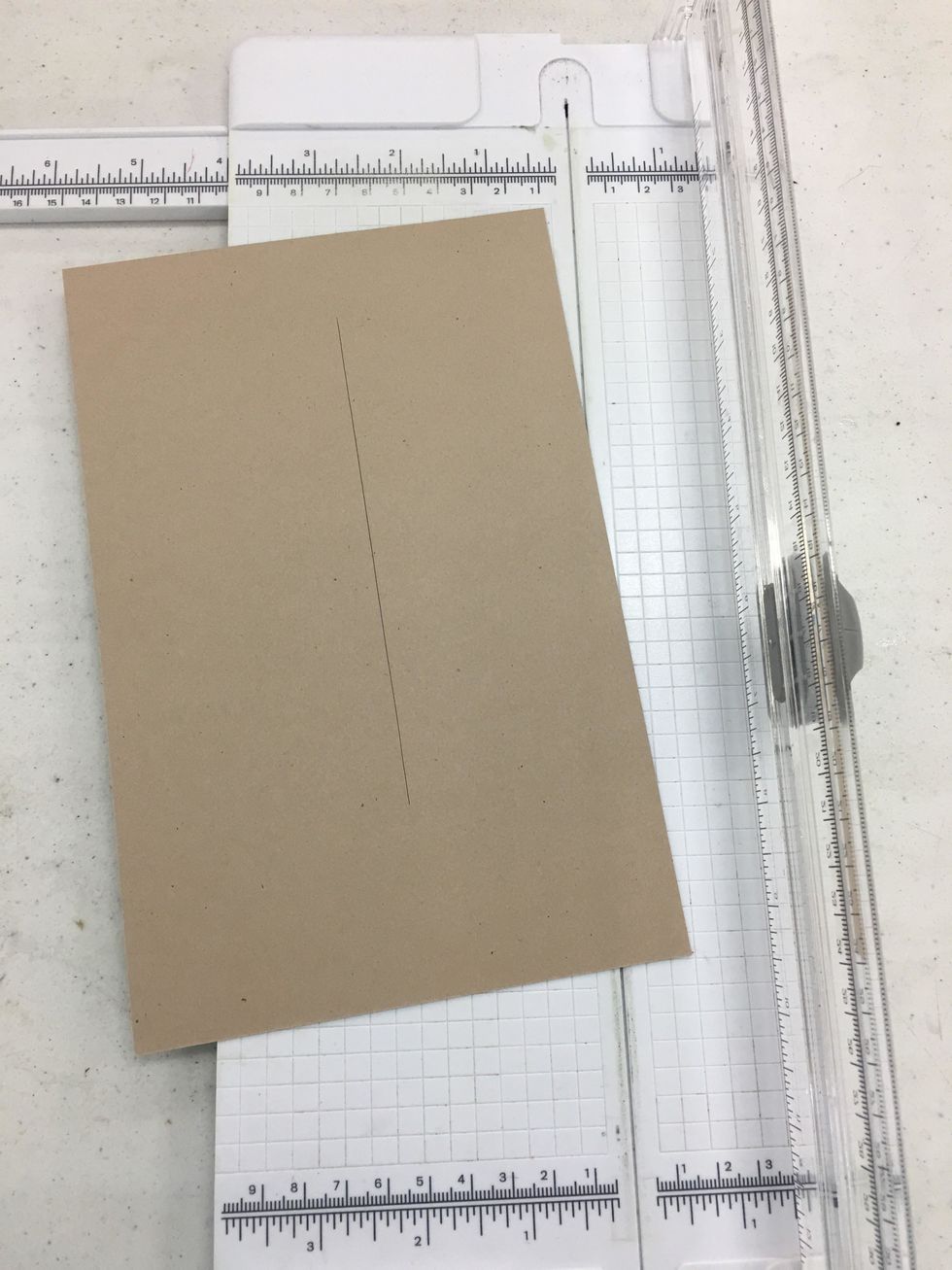 Place the 8.5" side on to your scor-board with the 2.5" space above the slit at the top & the 1" space to the left side. Score 1", 2", 3.25", 4.5" and 6.5" to cut line.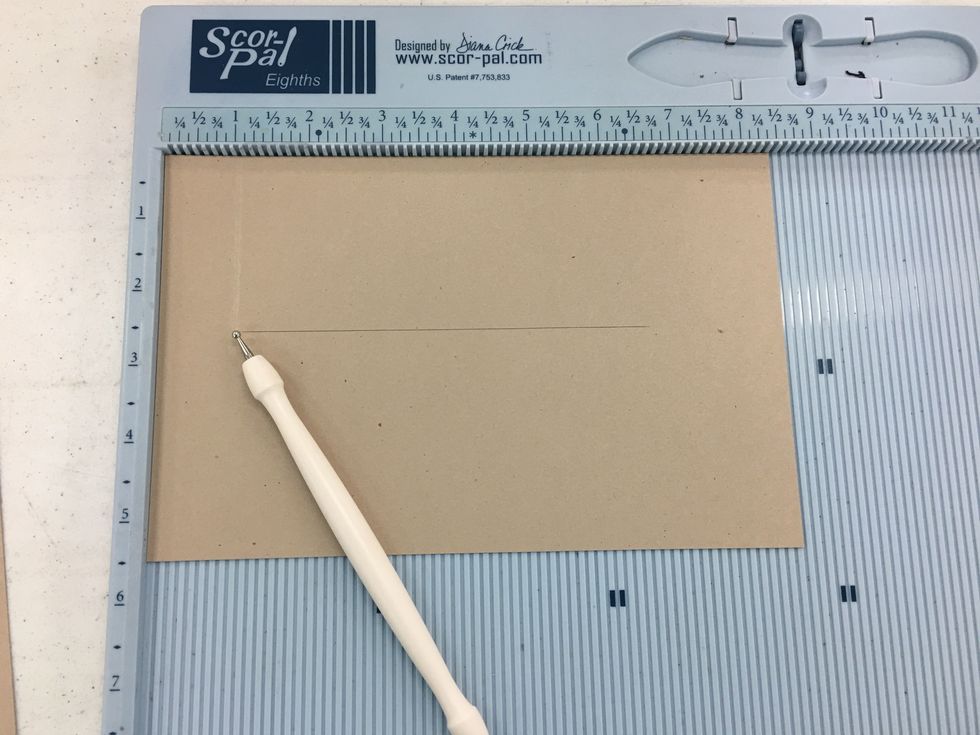 Flip over with 3" space at the top and 1" score line on the left and score at 4.25" to the cut line as shown in this photo.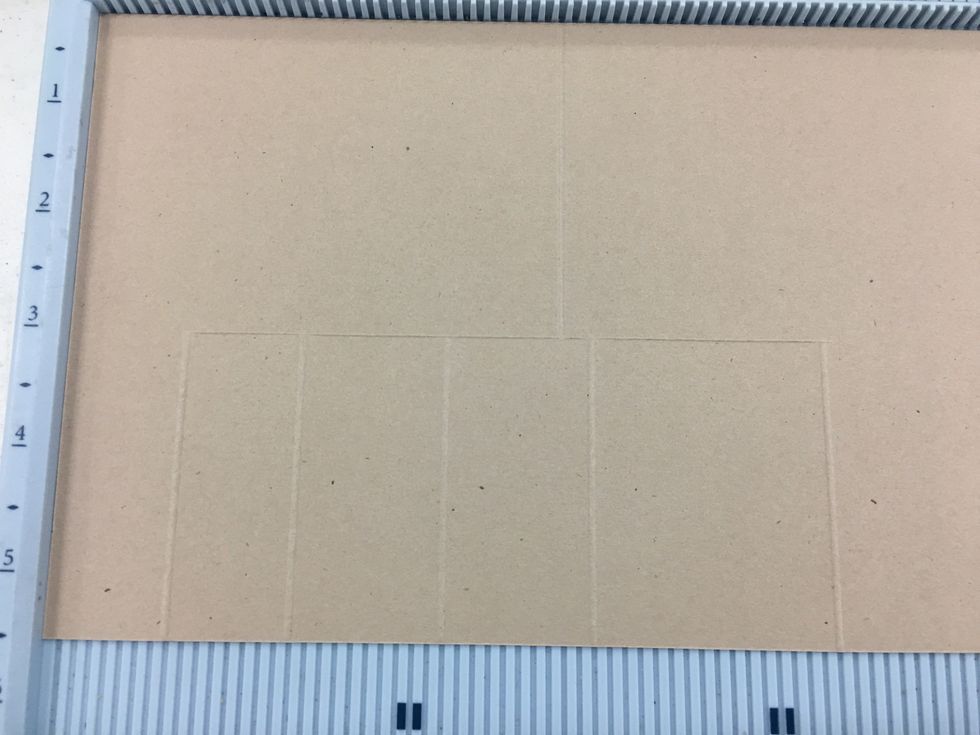 With the 3" space on left, fold 4.25" score on left into mountain, 1" score on bottom right into mountain, 2" into valley, 3.25" into mountain, 4.5"into valley, 6.5" into mountain.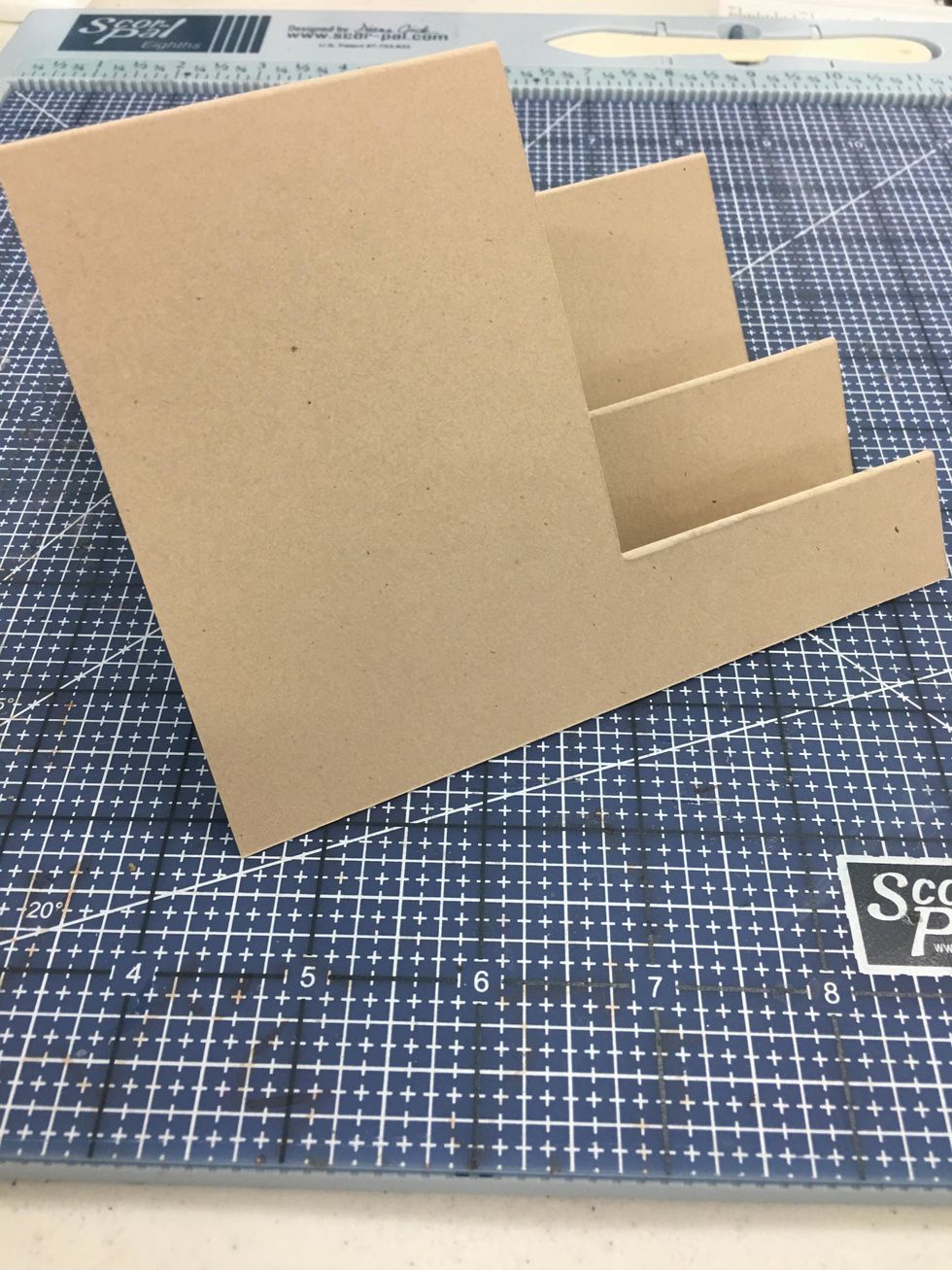 Cut 1 piece of cardstock at 1" x 4". Score the 4" side at 1/2", 2" and 3.5"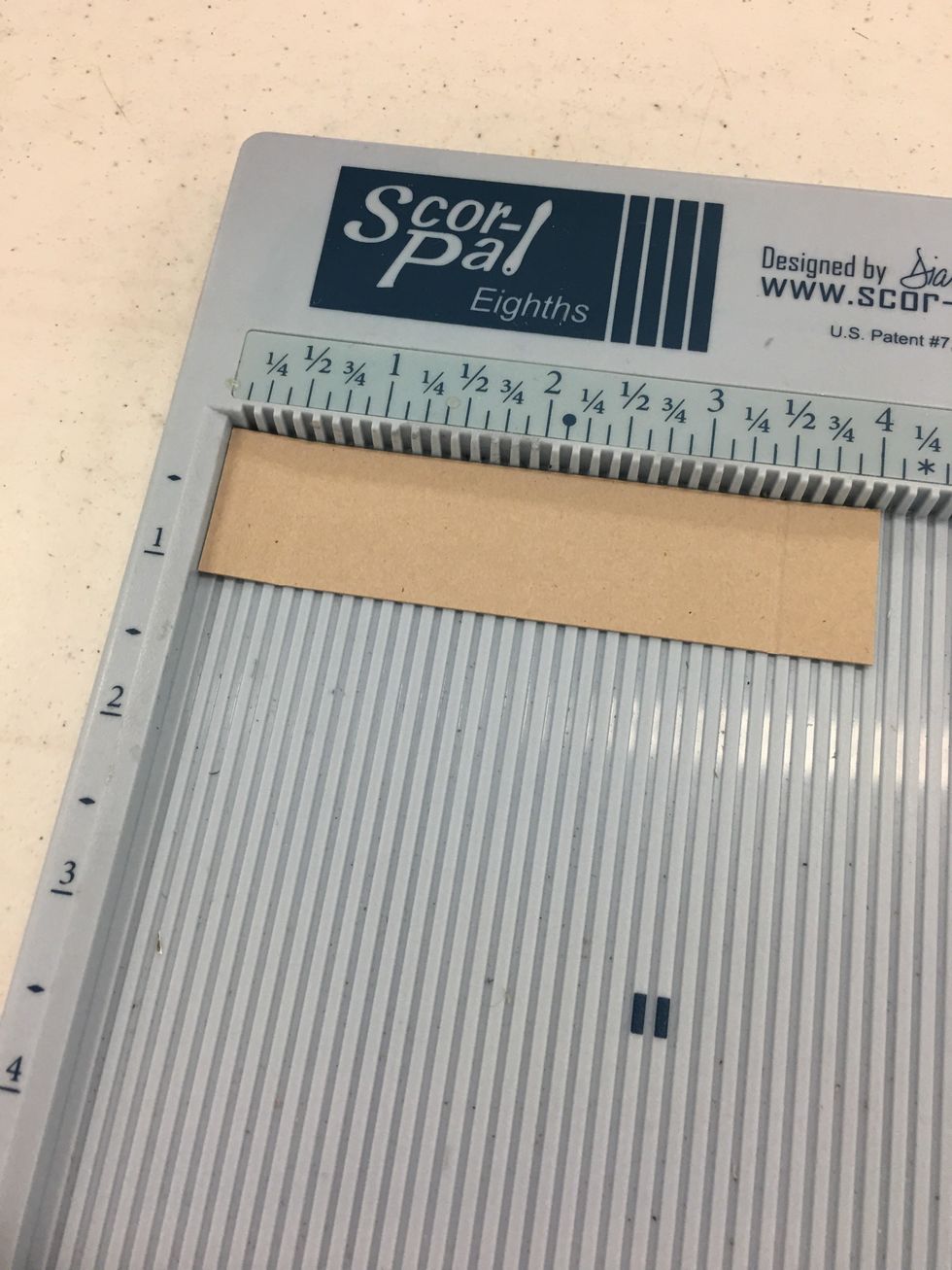 Fold the two score lines on each end as shown and apply glue.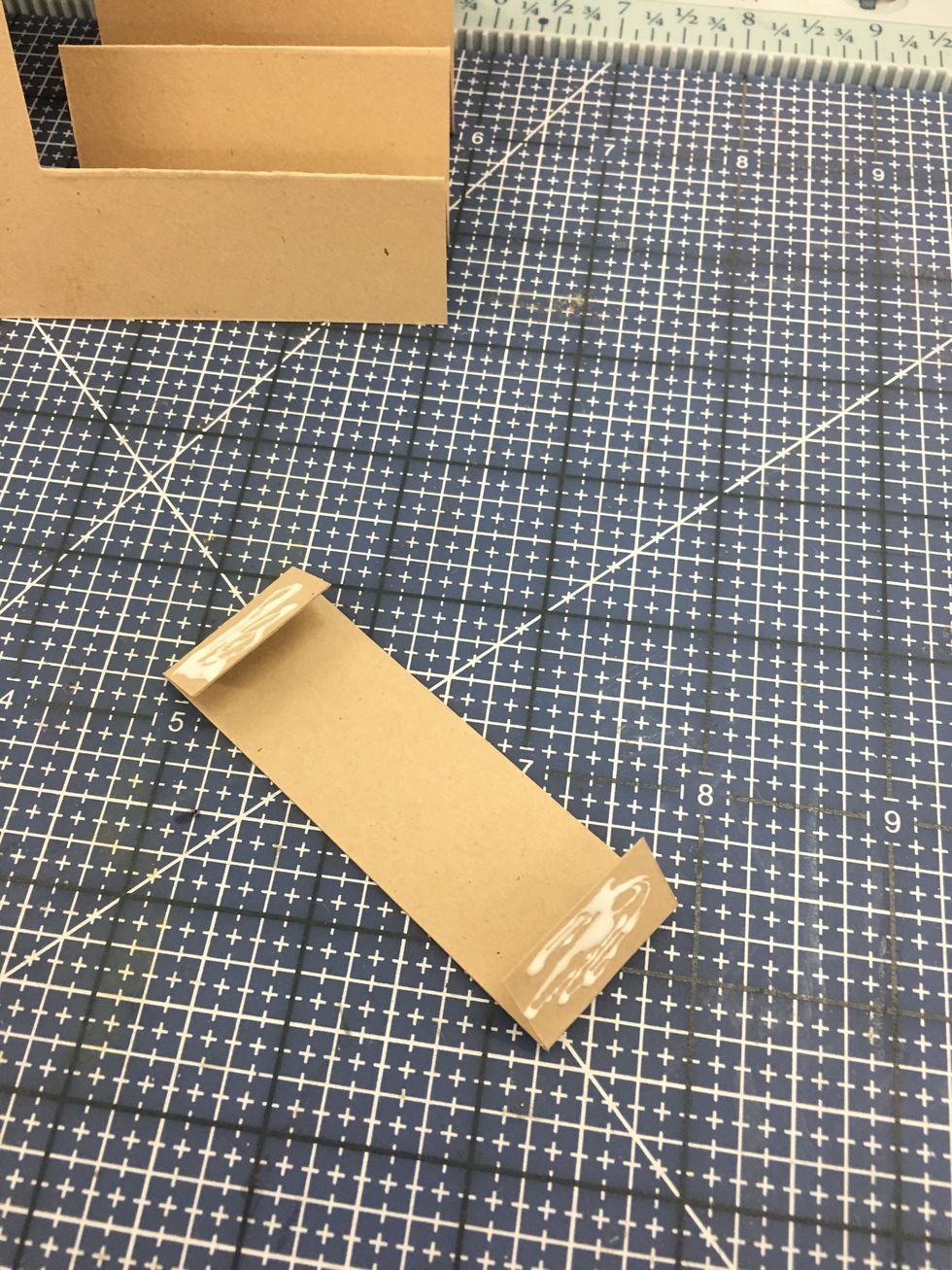 Attach the 1/2" sections between the front and back underneath to create a support piece. The 2" score line will fold up when the card is folded down.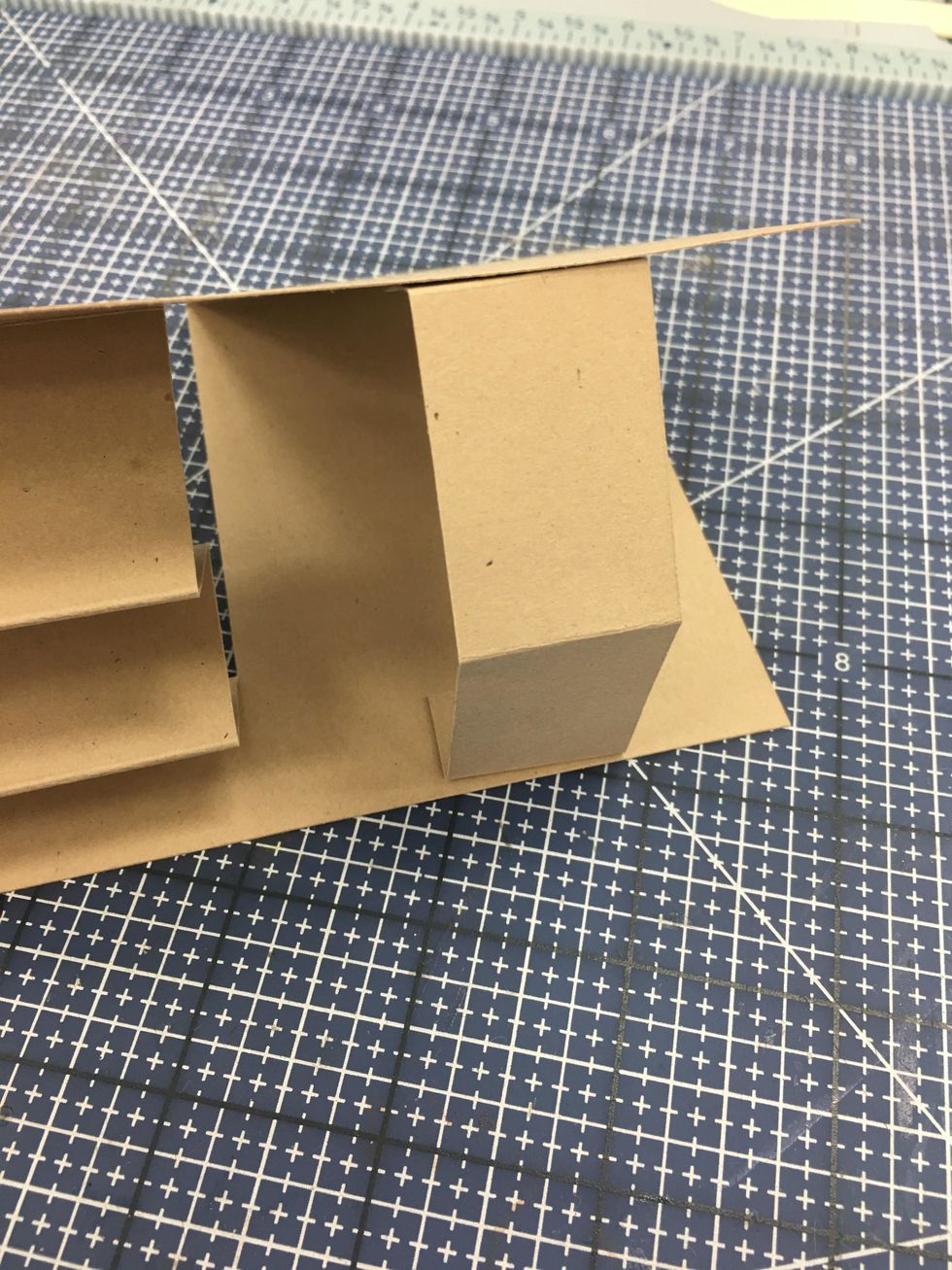 This photo shows the support piece folding in on the inside of the card.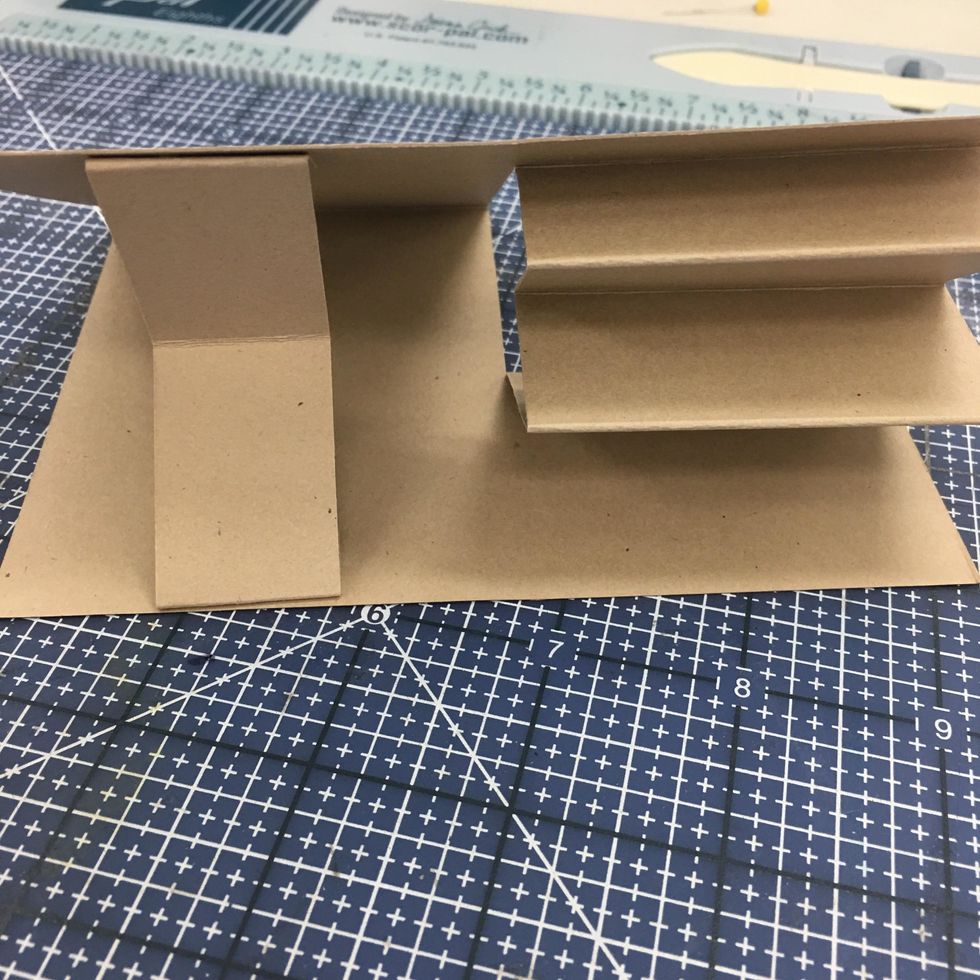 The support piece will make your side step card stronger and able to hold your different elements and embellishments.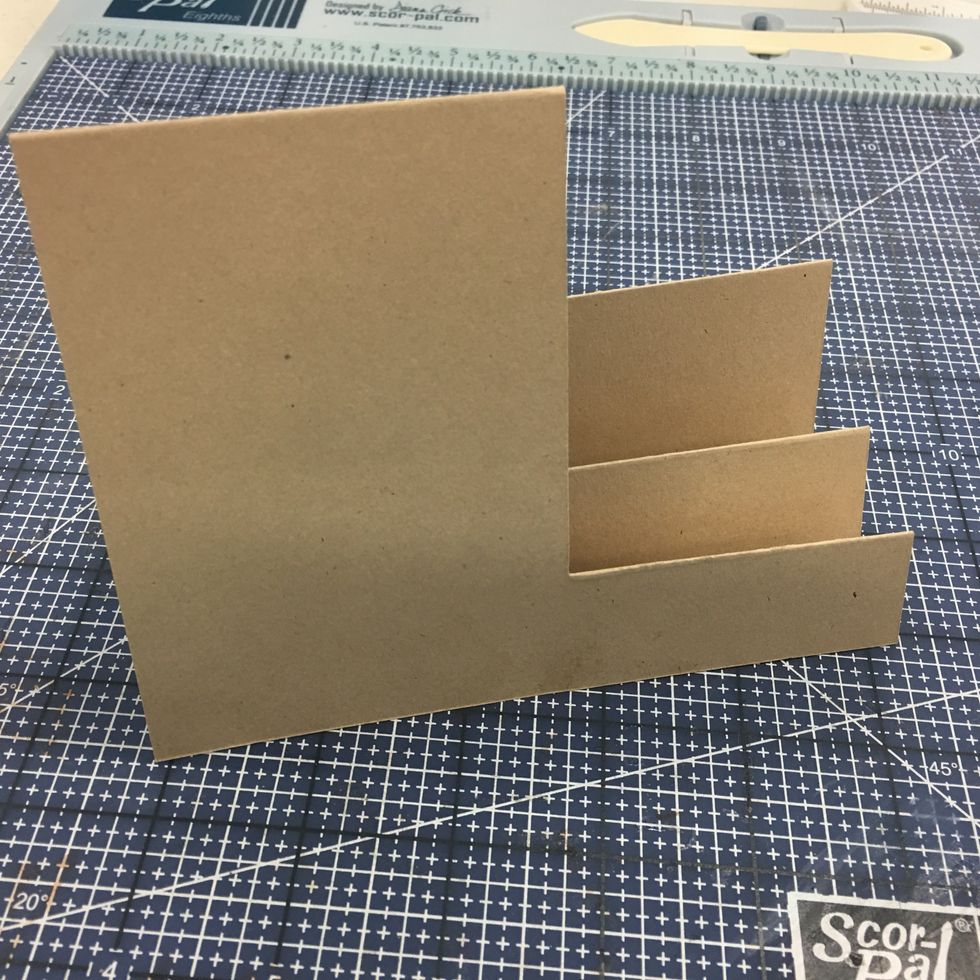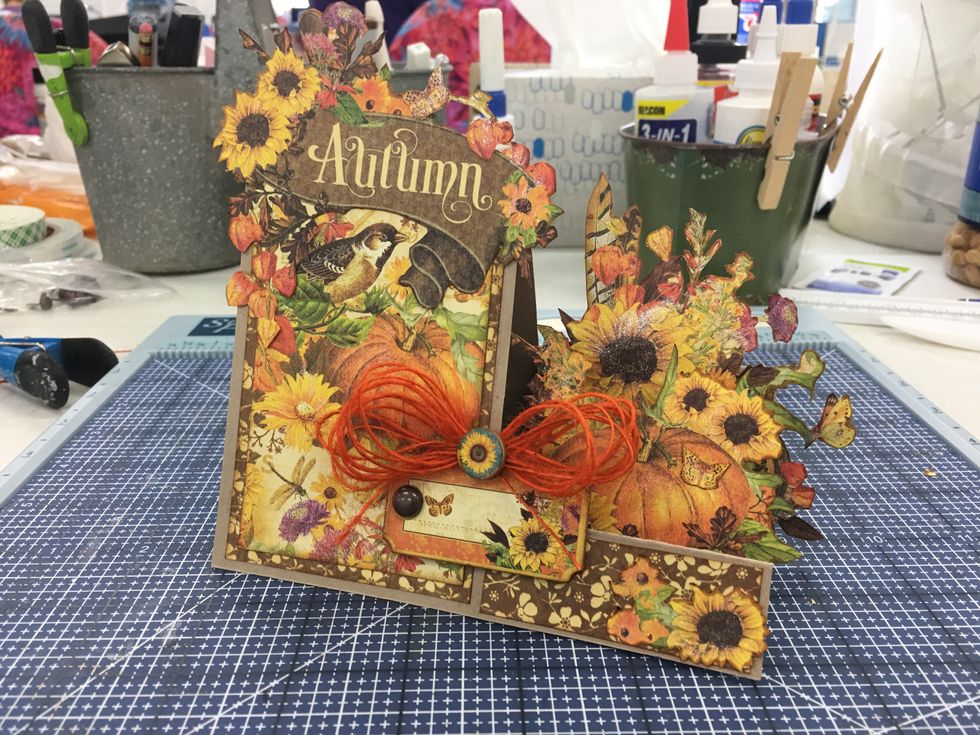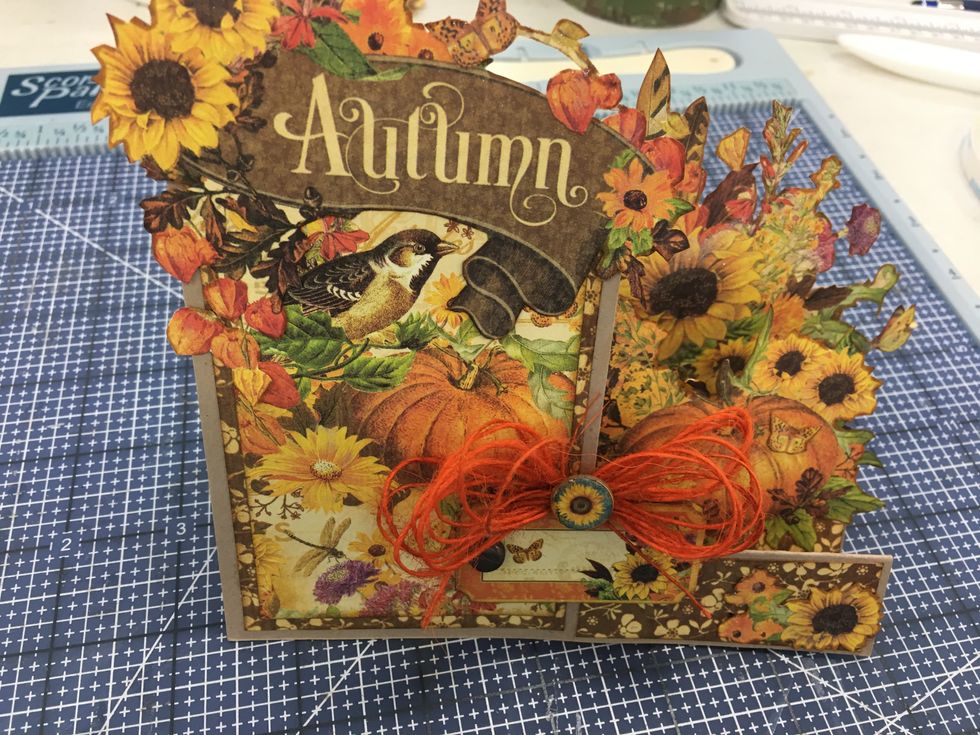 Make sure that as you add elements that your card still folds down flat as shown in this photo.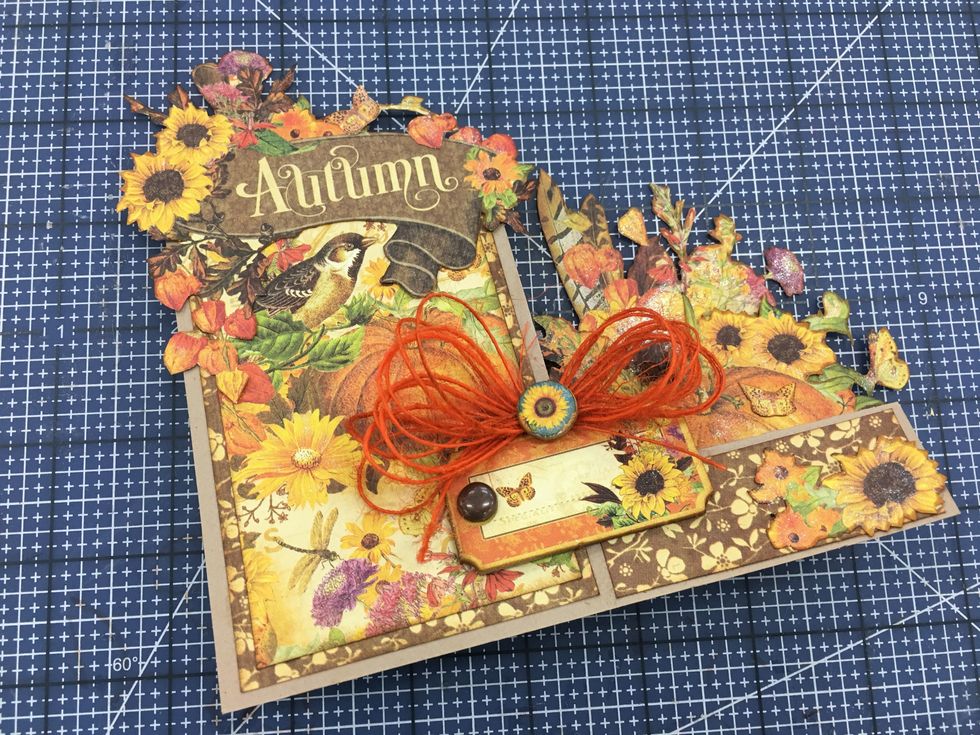 You can also use this same basic Side Step base to create a Halloween card such as this one out of black cardstock and Graphic 45 Master Detective papers.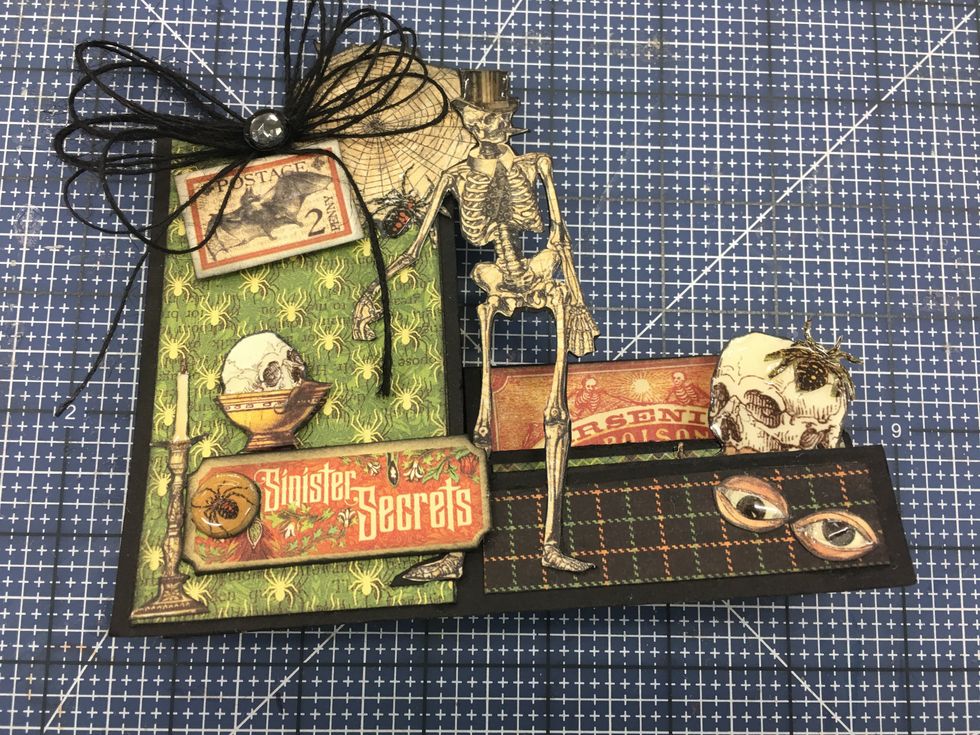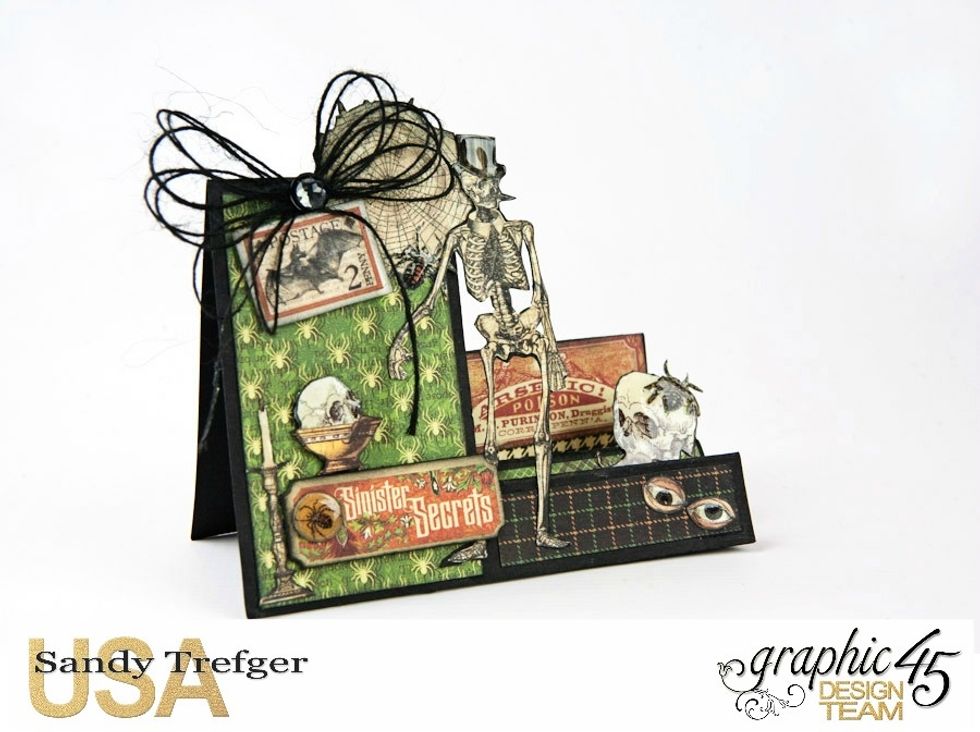 Have fun creating this side step card out of any of the wonderful Graphic 45 collections for many different occasions. Visit my blog at: www.sandyscraftycreations.com Thanks & Happy Crafting!~Sandy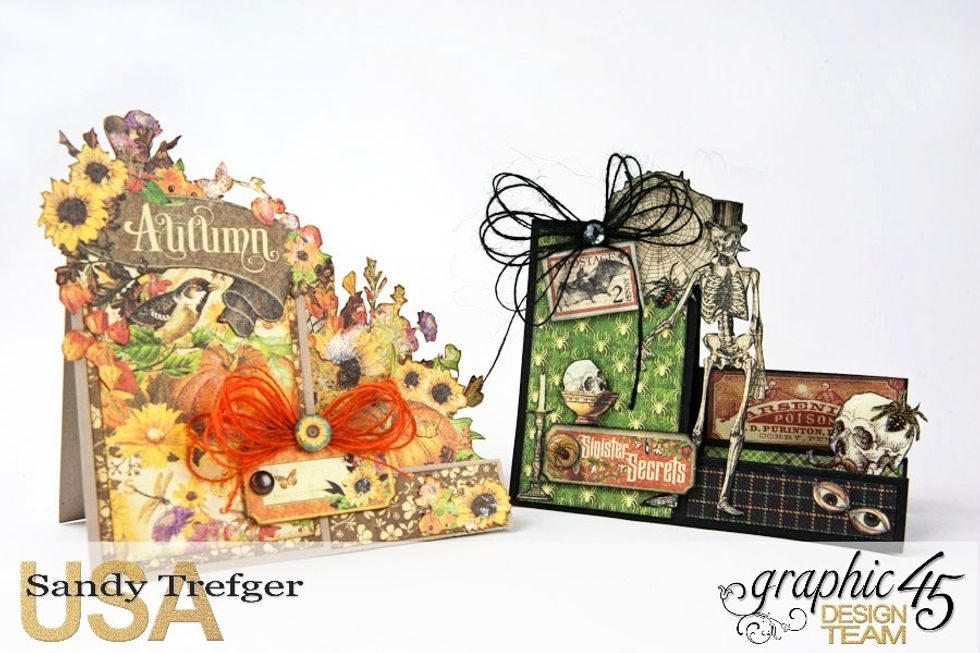 Graphic 45 Seasons 12x12 Paper Pad
Kraft or Black 12x12 Cardstock, 1 sheet
Graphic 45 Seasons Chipboard
Orange or Black Twine
Graphic 45 Seasons Ephemera Cards
Large Brad
Glue
12" Trimmer & Scissors
12" Scor-board
Sandy Trefger
I live in Texas and I love to do papercrafts and design new projects. I especially love the decorative aspect of a mini album, layout or handmade card!