How to create a simply g45 easter card children's hour
Create a Simply G45 Easter Card Children's Hour
26
Cut pink patterned paper, ink well and attach to card base. This base is 1/8 larger than the patterned papers to provide a nice clean border.
Divide card front in half by adding the well inked blue patterned paper.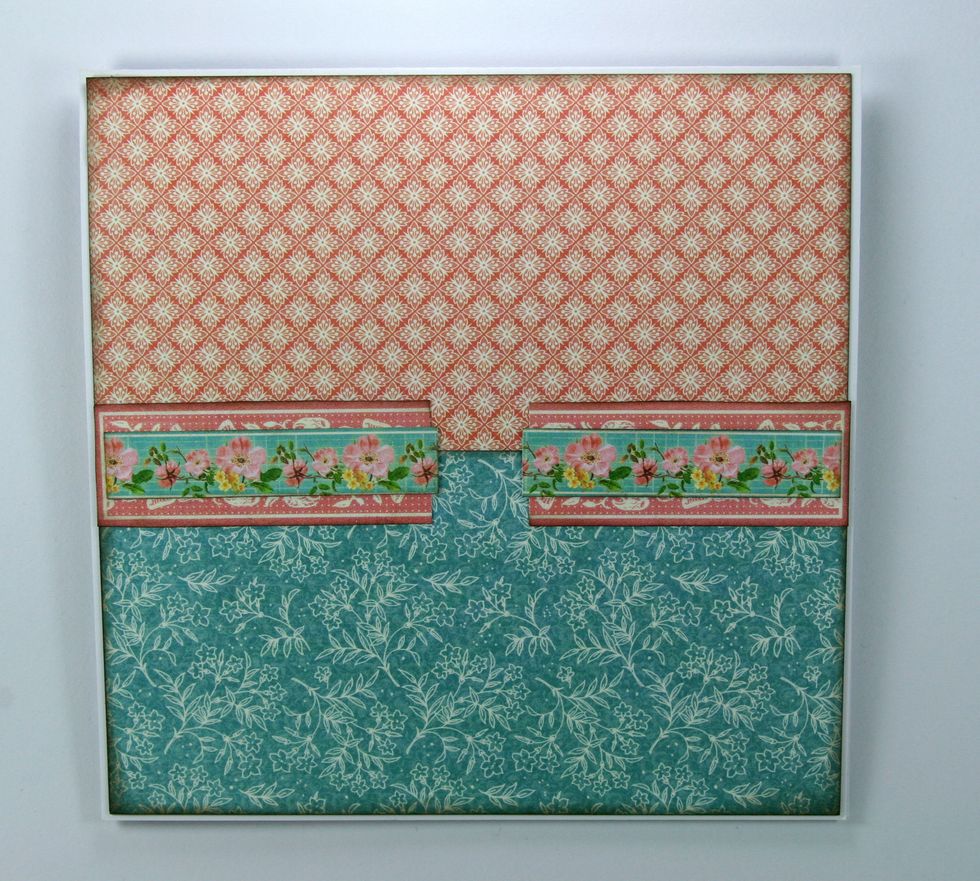 Trim border strips and layer attaching to outside edge of patterned paper.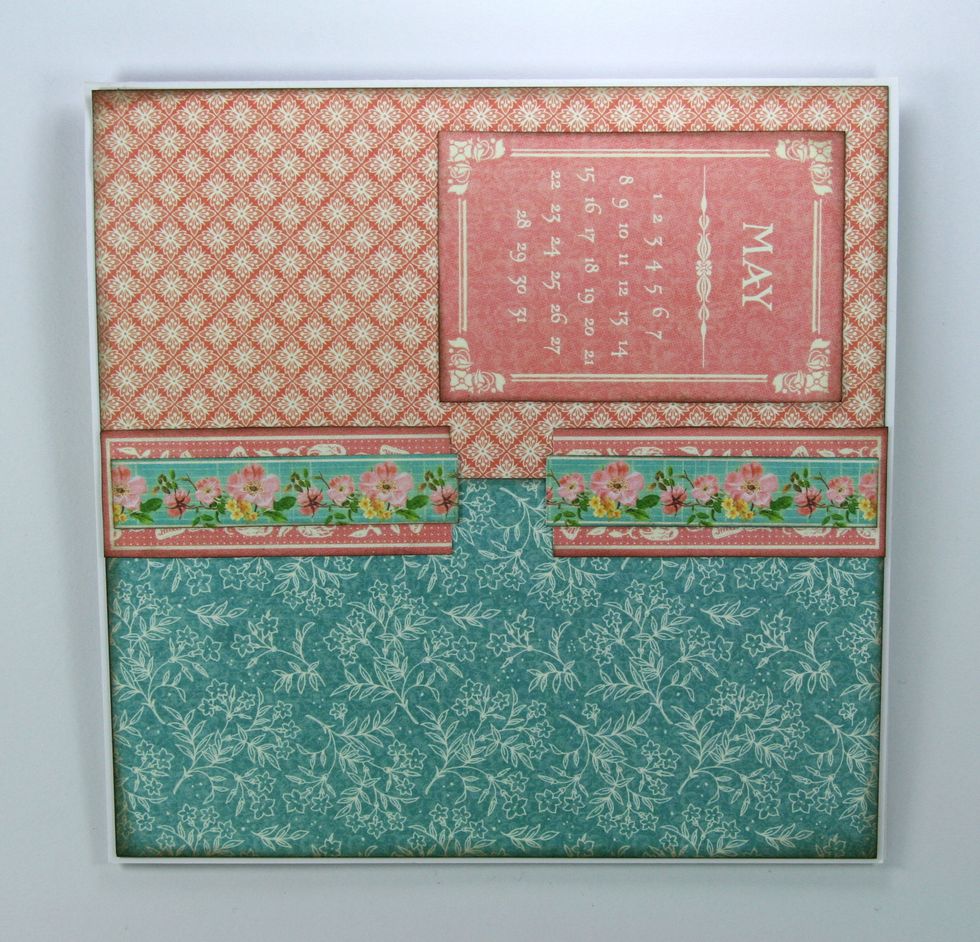 Add a small calendar image to the top right corner.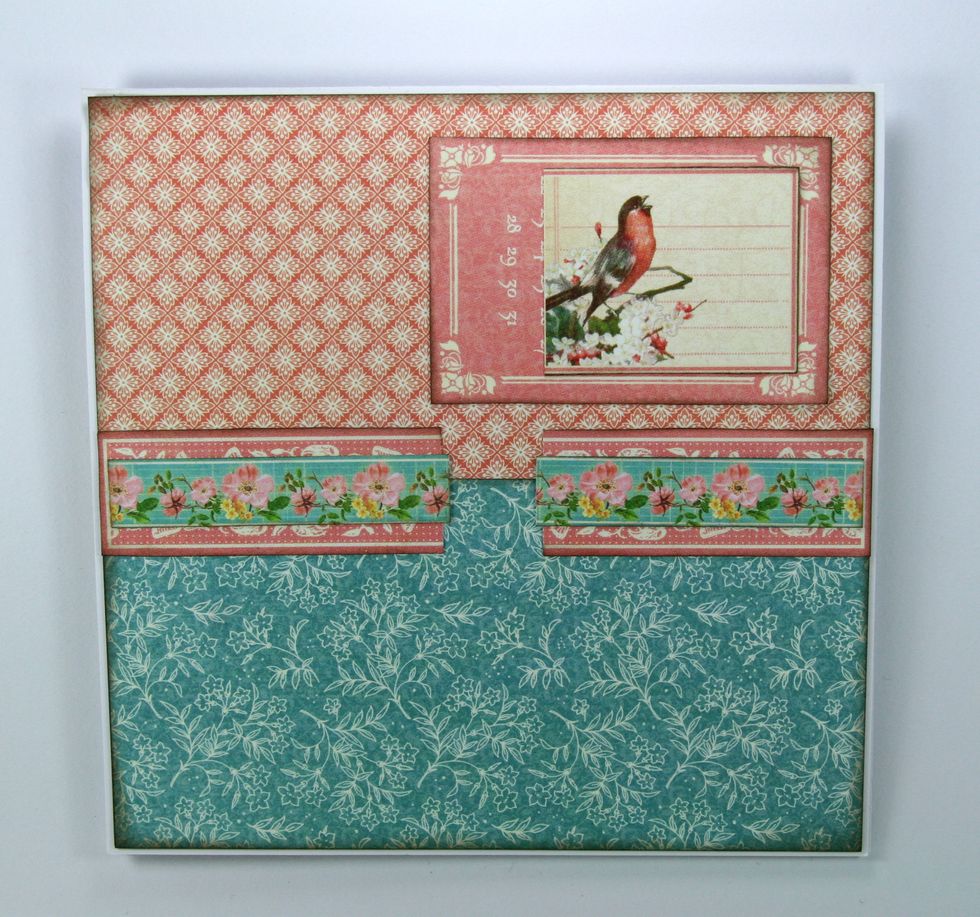 Top calendar with bird image from the collective sheet.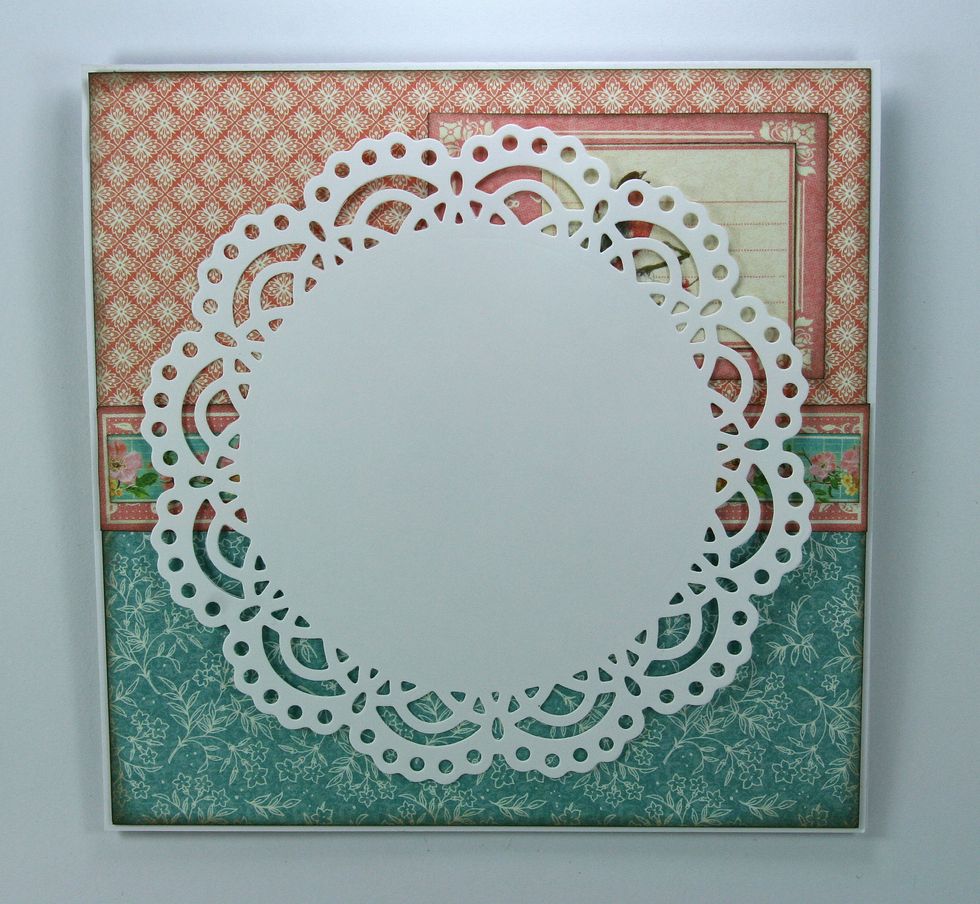 Add a large paper doily....either purchased or die cut.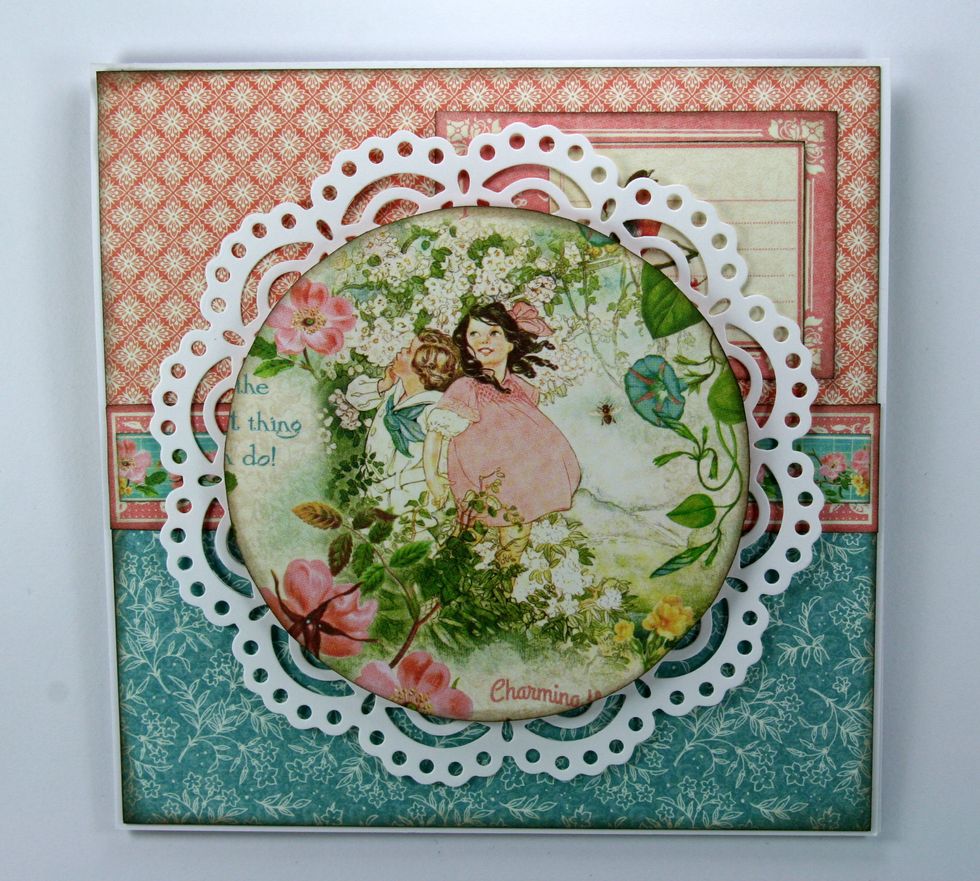 Adhere the focal image to center of doily.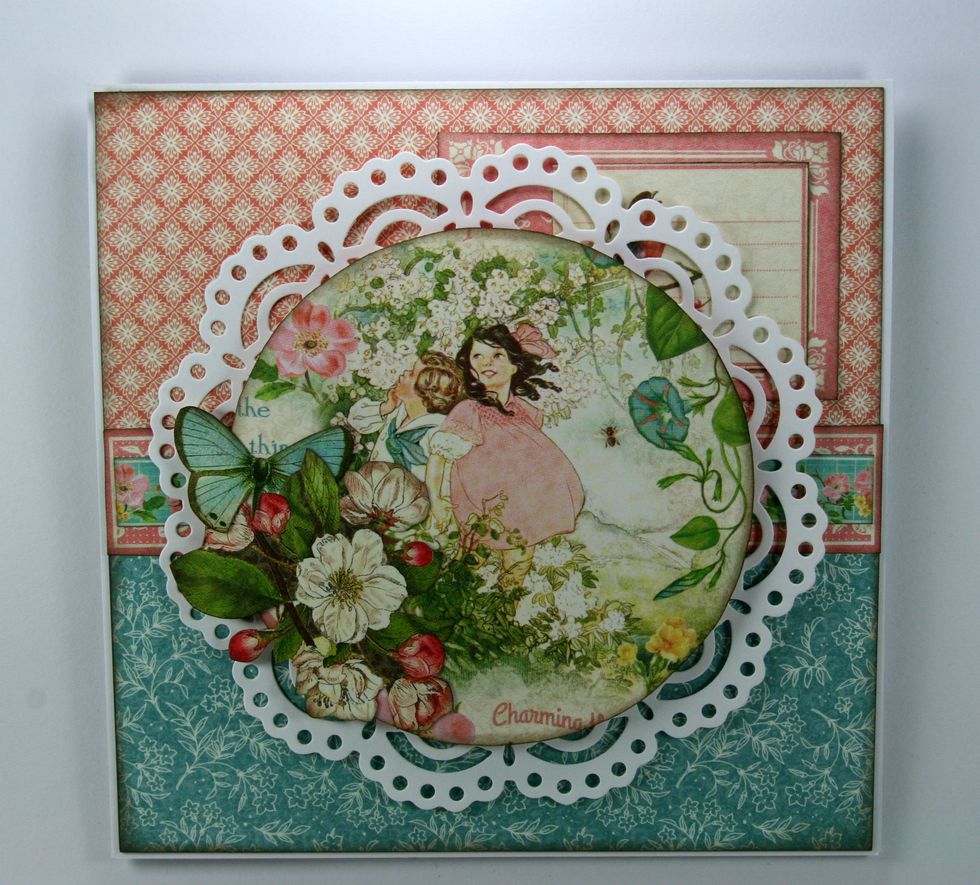 Fussy cut a few flowers from the patterned paper and secure with a butterfly on the bottom left corner of image.
Layer the tag with nest image topped off with an additional butterfly to the top right corner of the image.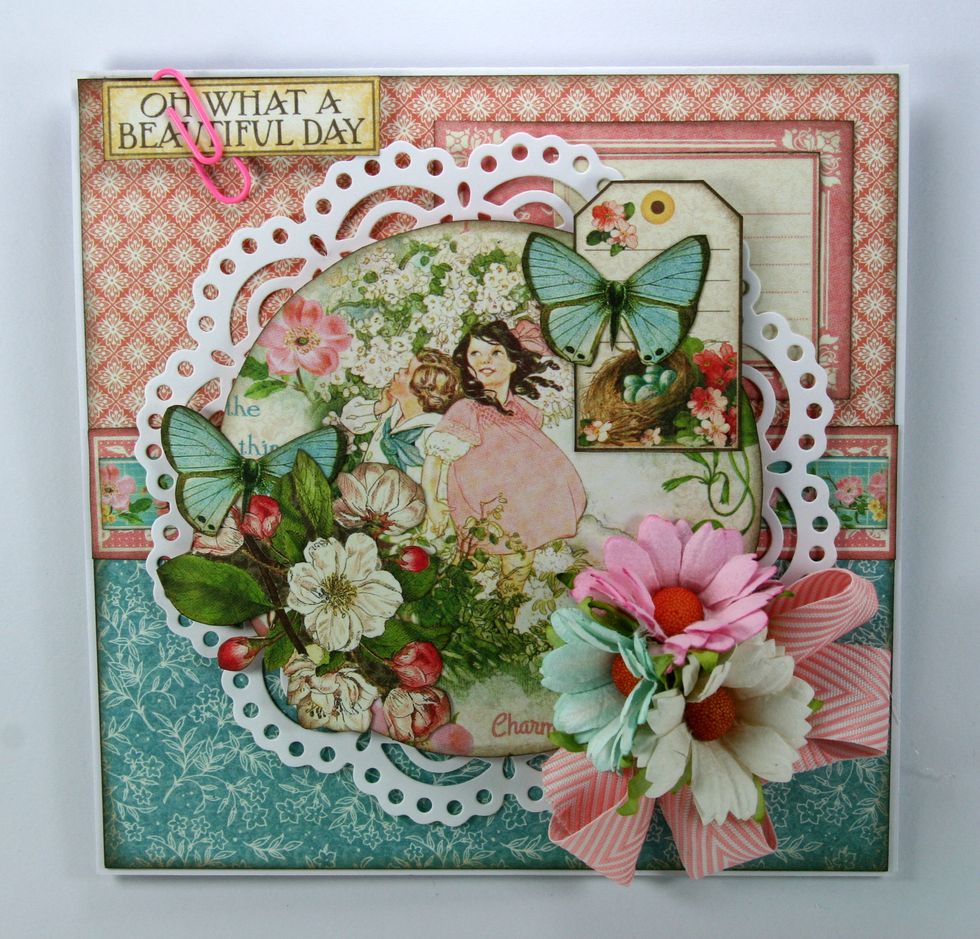 Finish off card with coordinating flowers and ribbon trim. Secure the sentiment tag with a pink clip and attach to top left corner of card.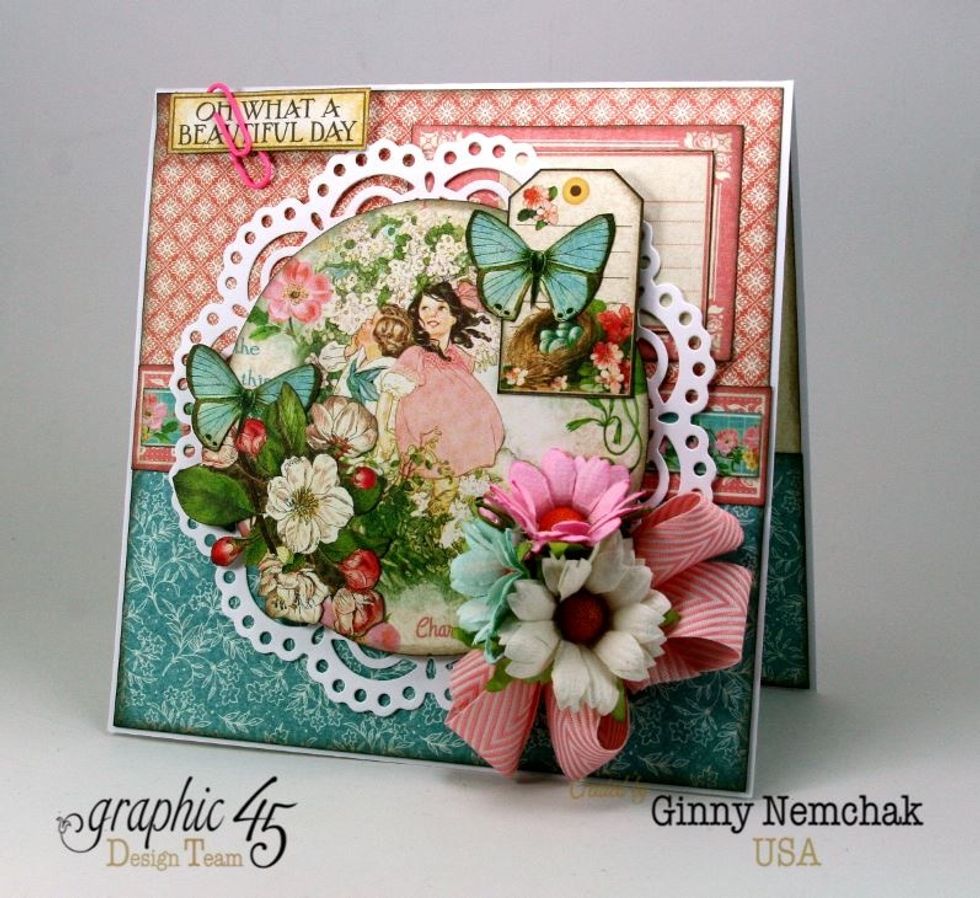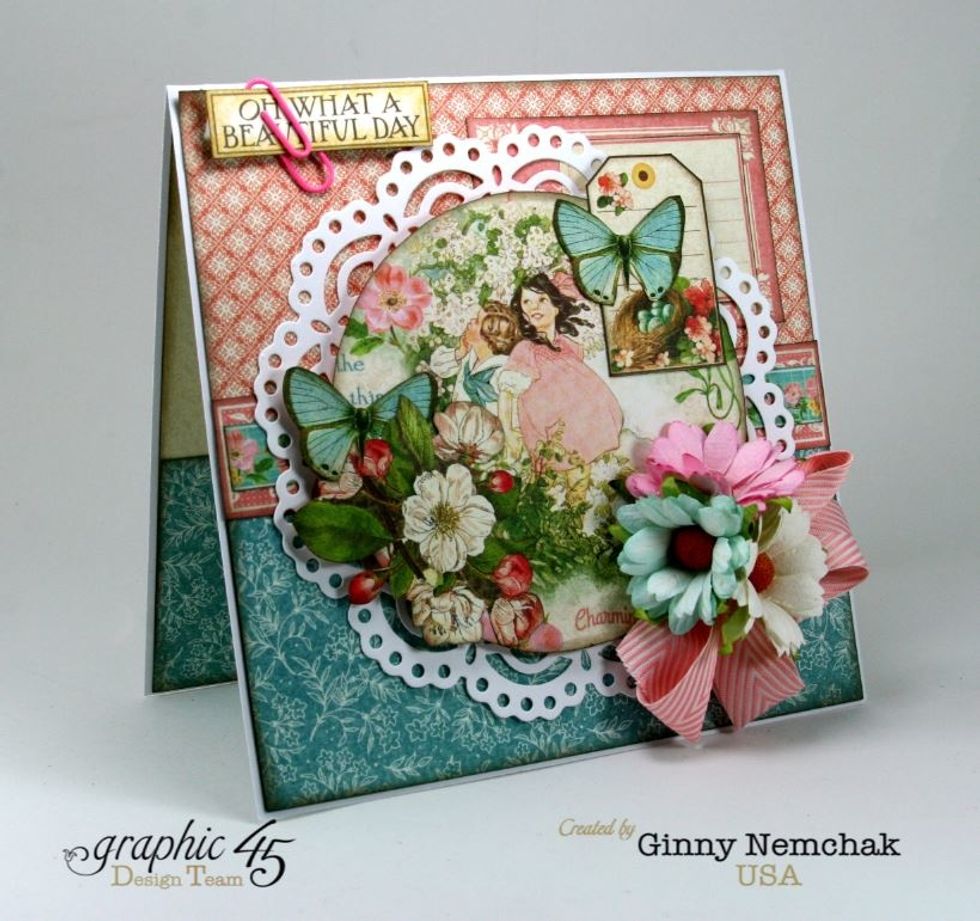 Graphic 45 Children's Hour~ 6x 6 Patterns & Solids
Graphic 45 Children's Hour~ 8x8 Pad
Graphic 45 Children's Hour~June Collective
Graphic 45 Children's Hour~June Montage
Graphic 45 Children's Hour~May Collective
Graphic 45 Children's Hour~May Montage
Paper Doily
Really Reasonable Ribbon~Trim and Flowers
Pink Clip