How to create a simple white-and-stripes nail design
Create a Simple White-And-Stripes Nail Design
120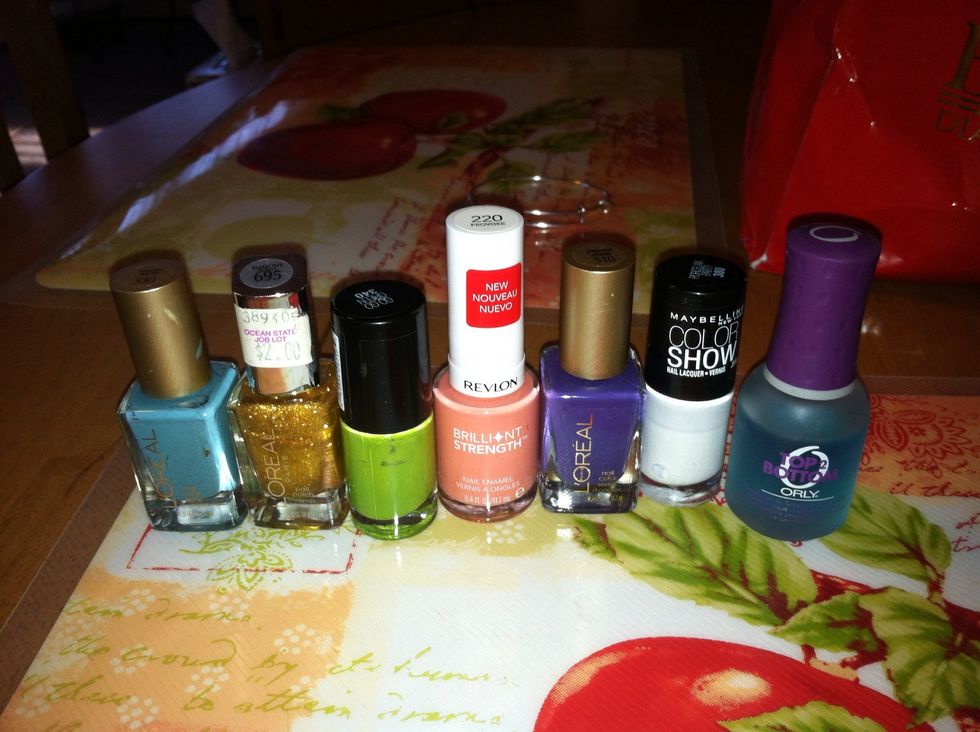 You'll need a white nail polish for your base color and several bright nail polishes for stripes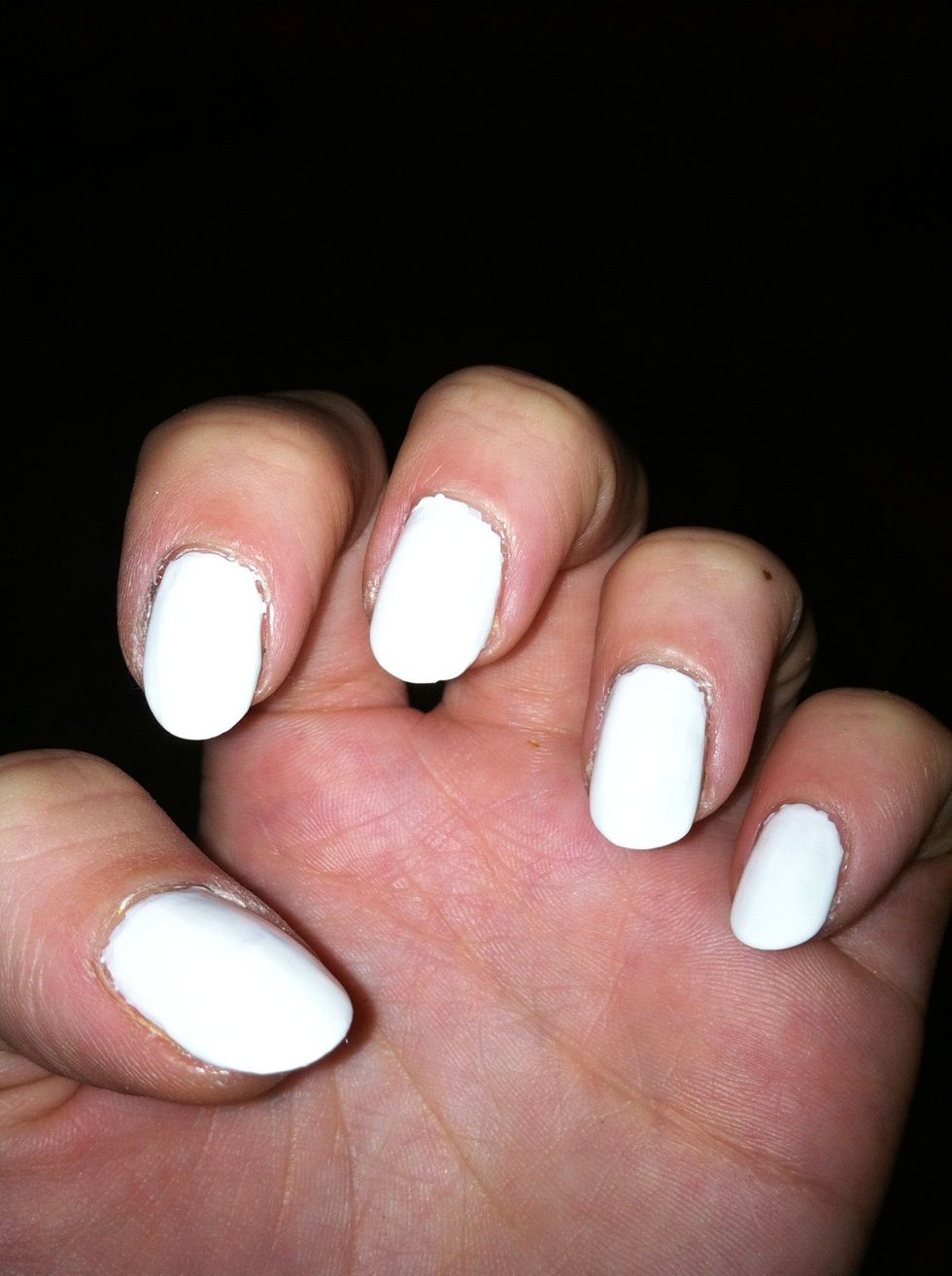 After applying base coat and letting it dry, paint all your nails with two coats of white nail polish as shown above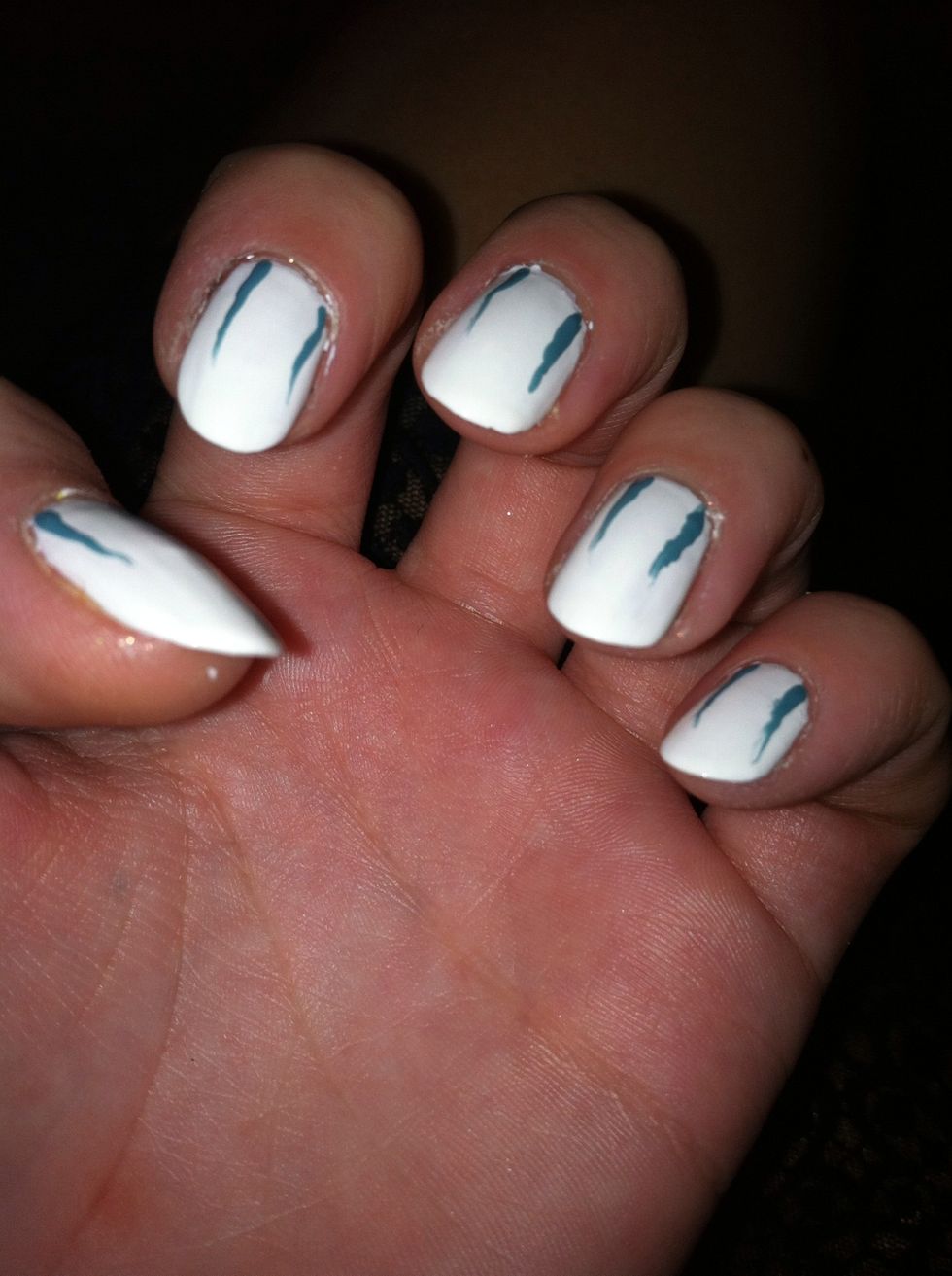 When white polish is completely dry, paint a stripe starting at the base of your nail extending approx. half way with the first bright nail polish using your striper or a toothpick. See photo above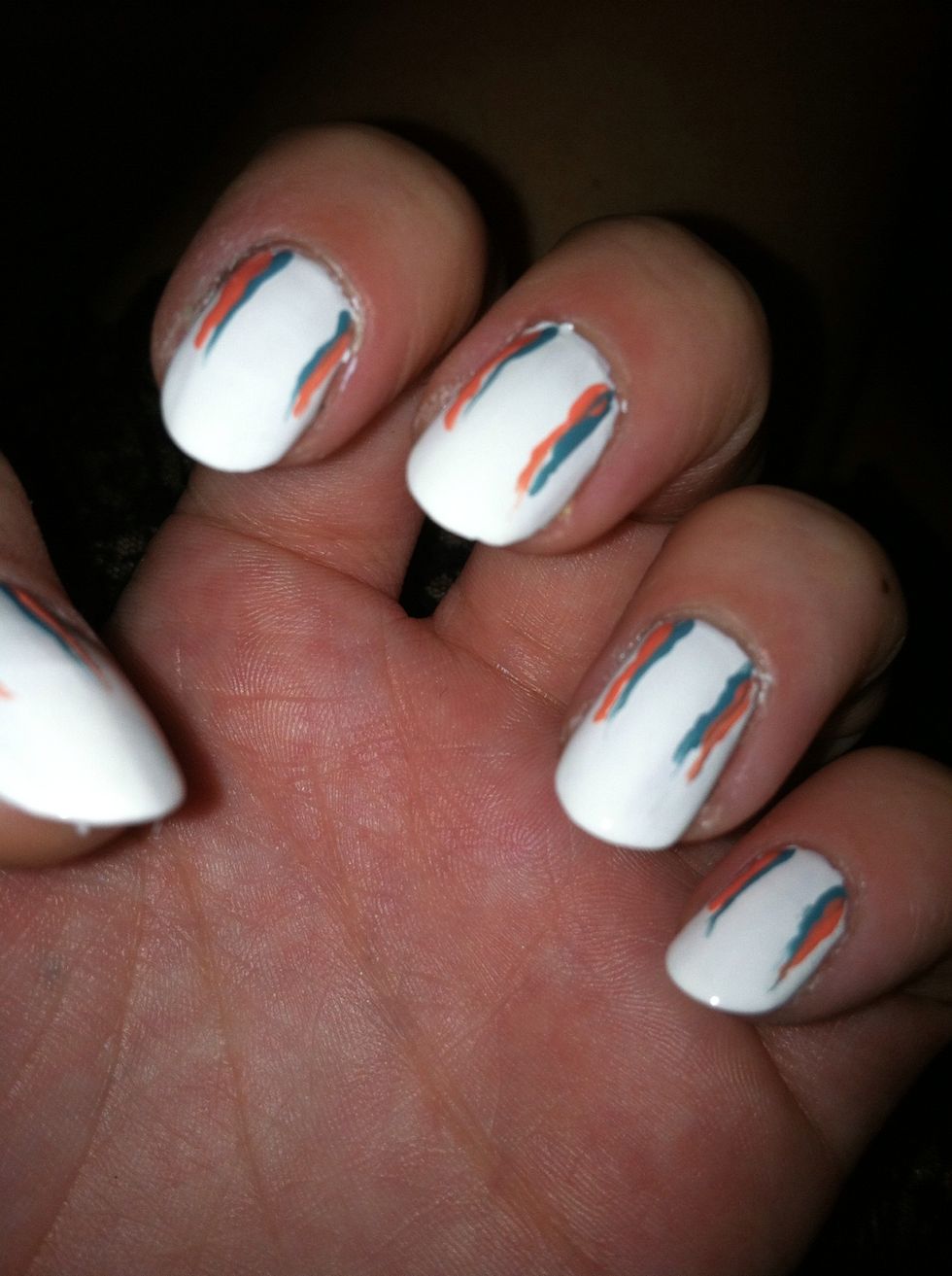 In same same manner, paint stripes with a different color nail polish right beside the first stripe. You'll need 4-5 different colors for your stripes.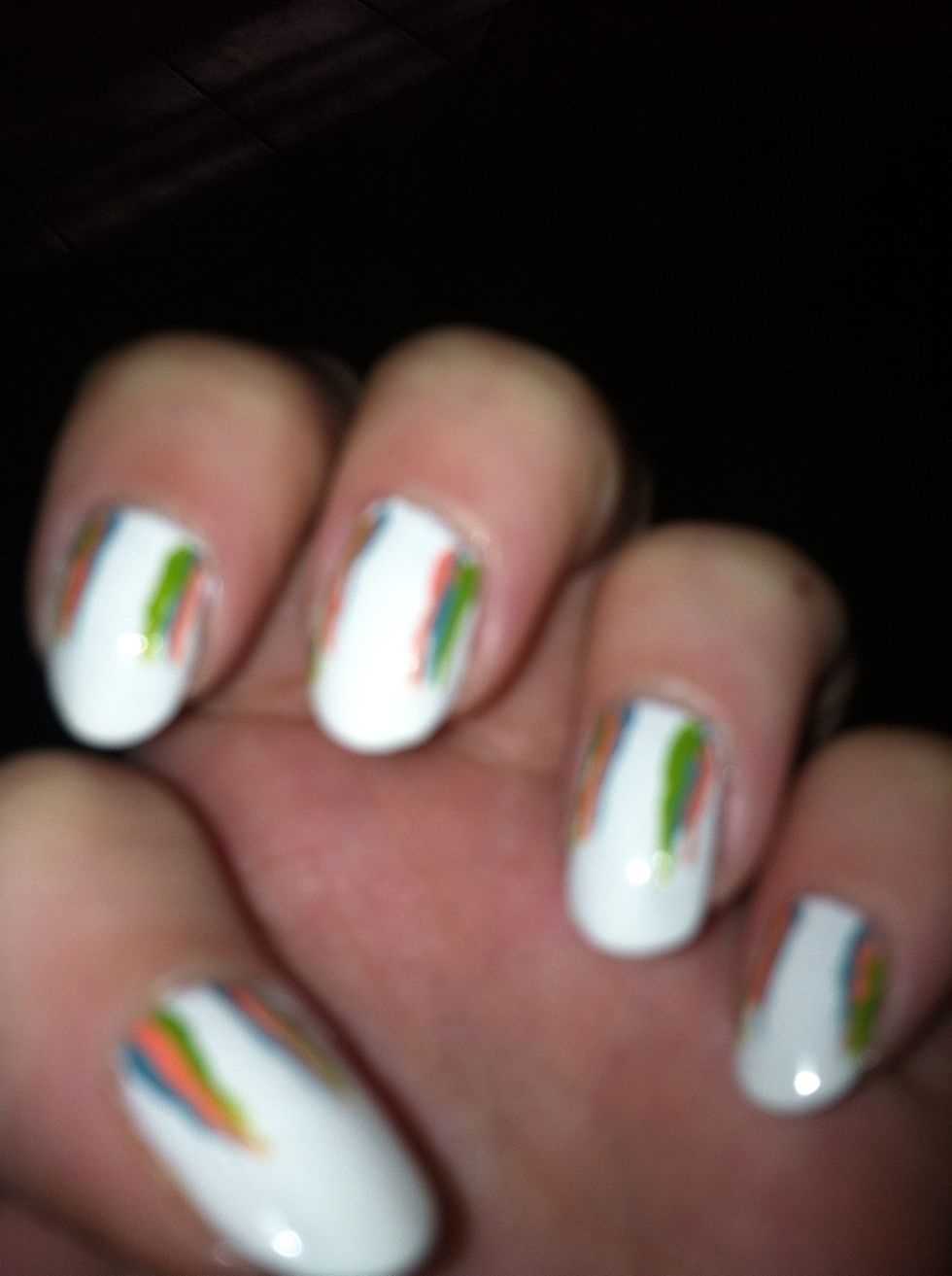 Keep going... Doesn't need to be perfect, we are going for messy/smudged look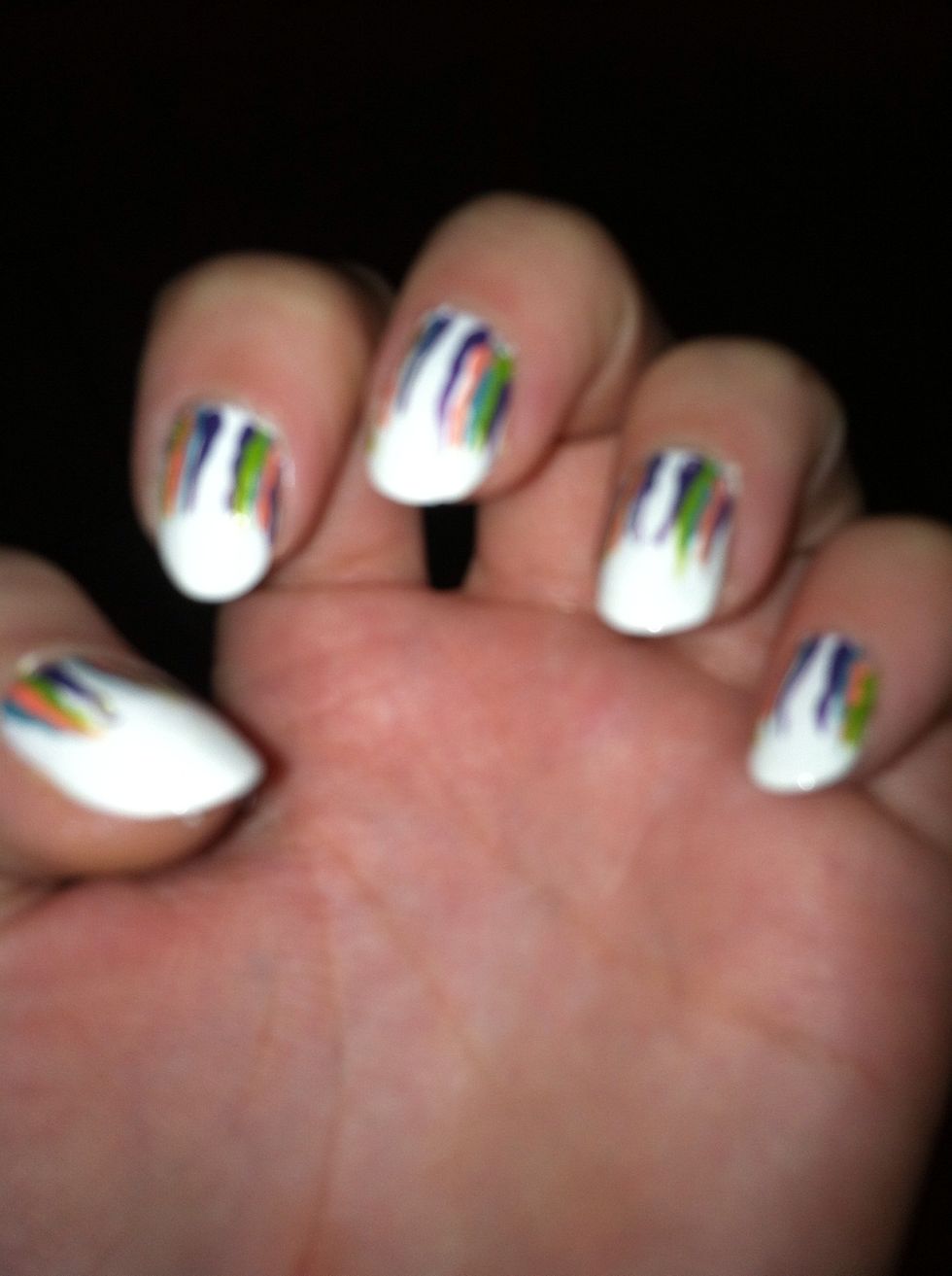 More stripes... (Sorry the pictures came out blurry)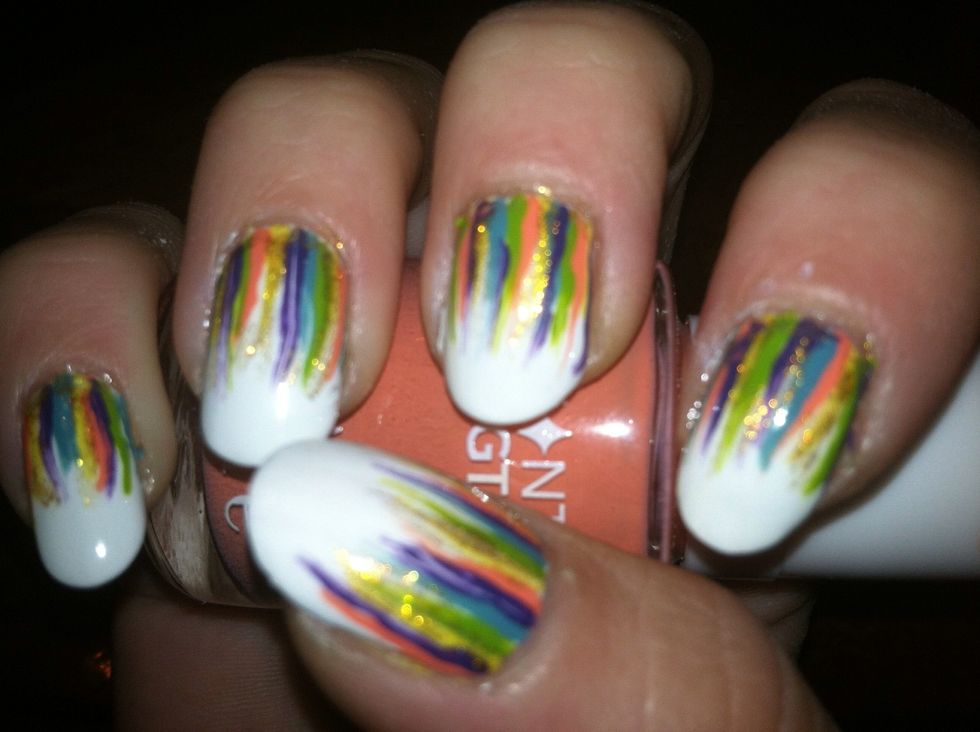 I like adding sparkly gold stripes for more visual interest.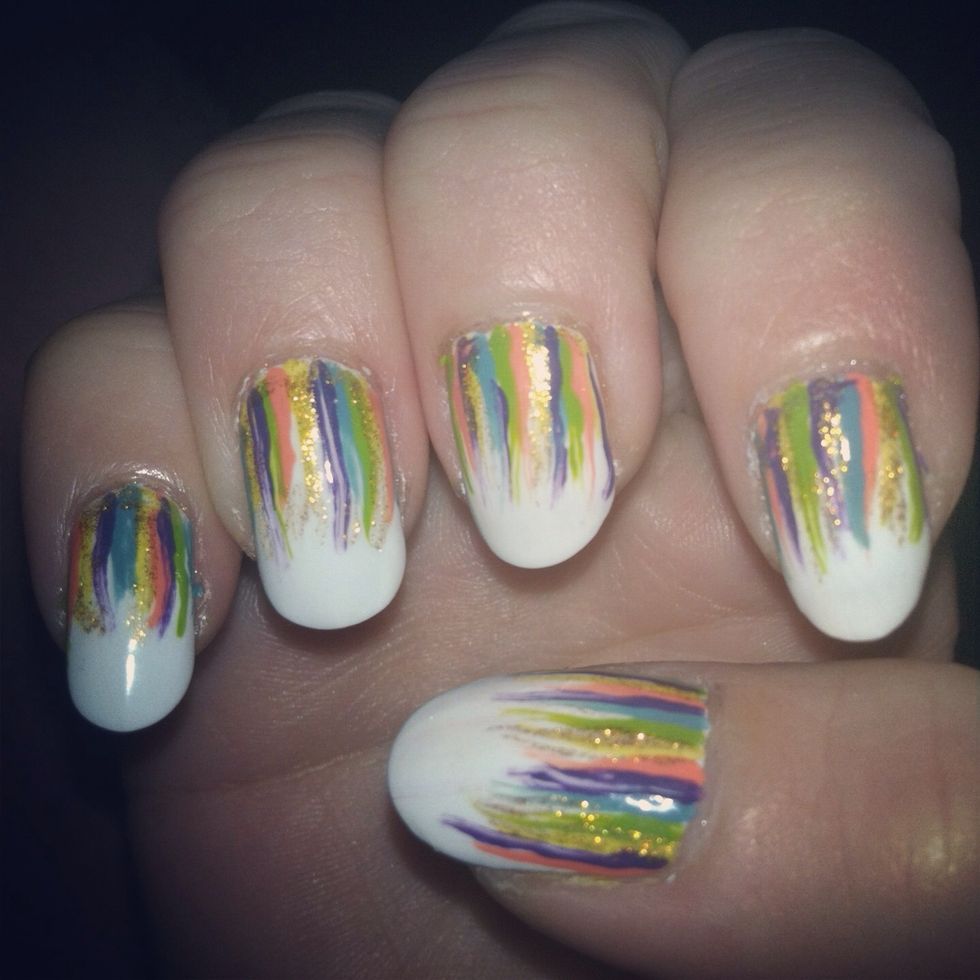 Apply top coat and you're done! Enjoy!!!
The creator of this guide has not included tools