Create a Simple Wall Hanging Trio of Plaques
1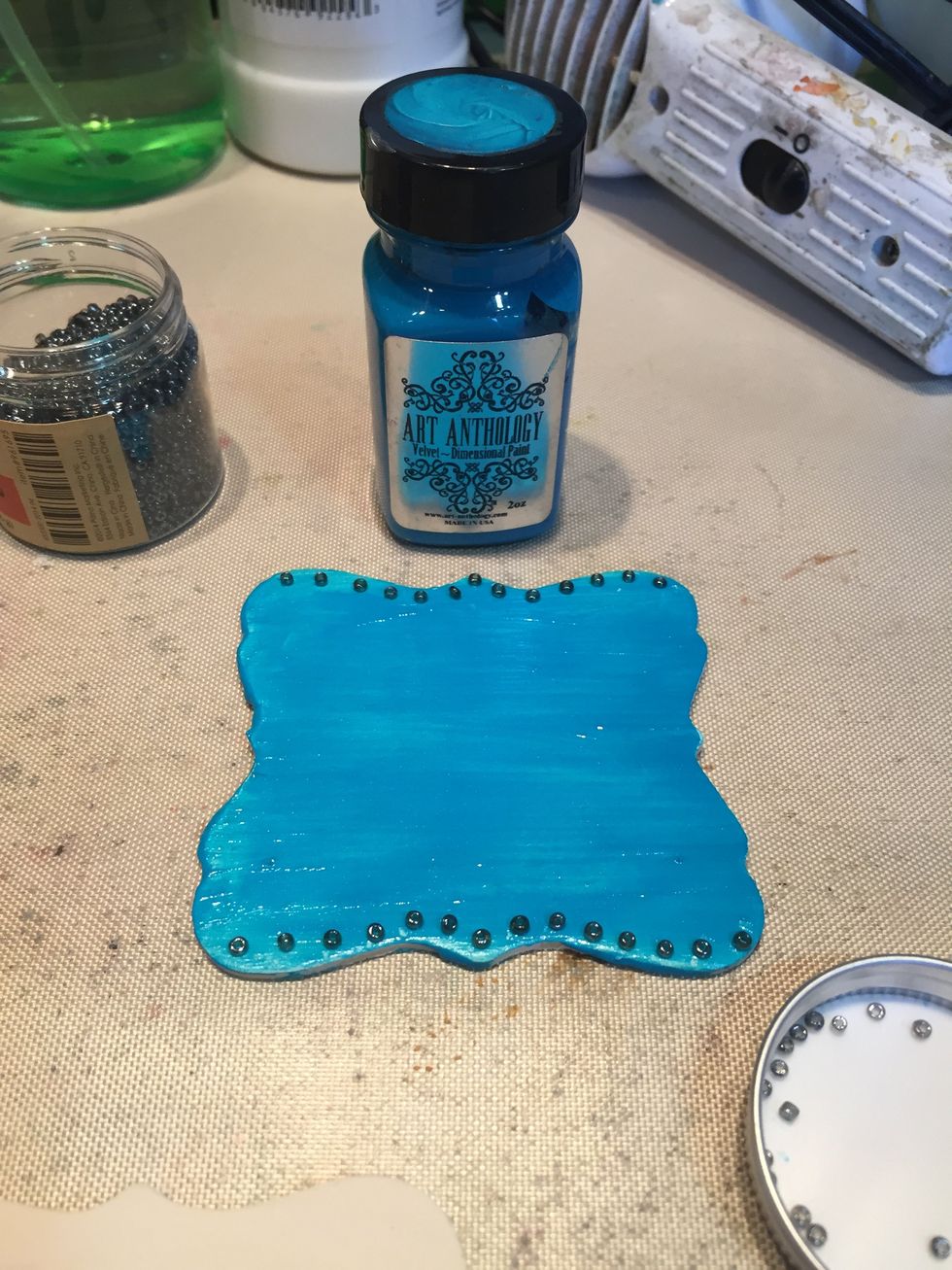 First, mix Fifi, Tango, and Mardis Gras with glue. I used four parts paint to one part glue since my beads had some weight.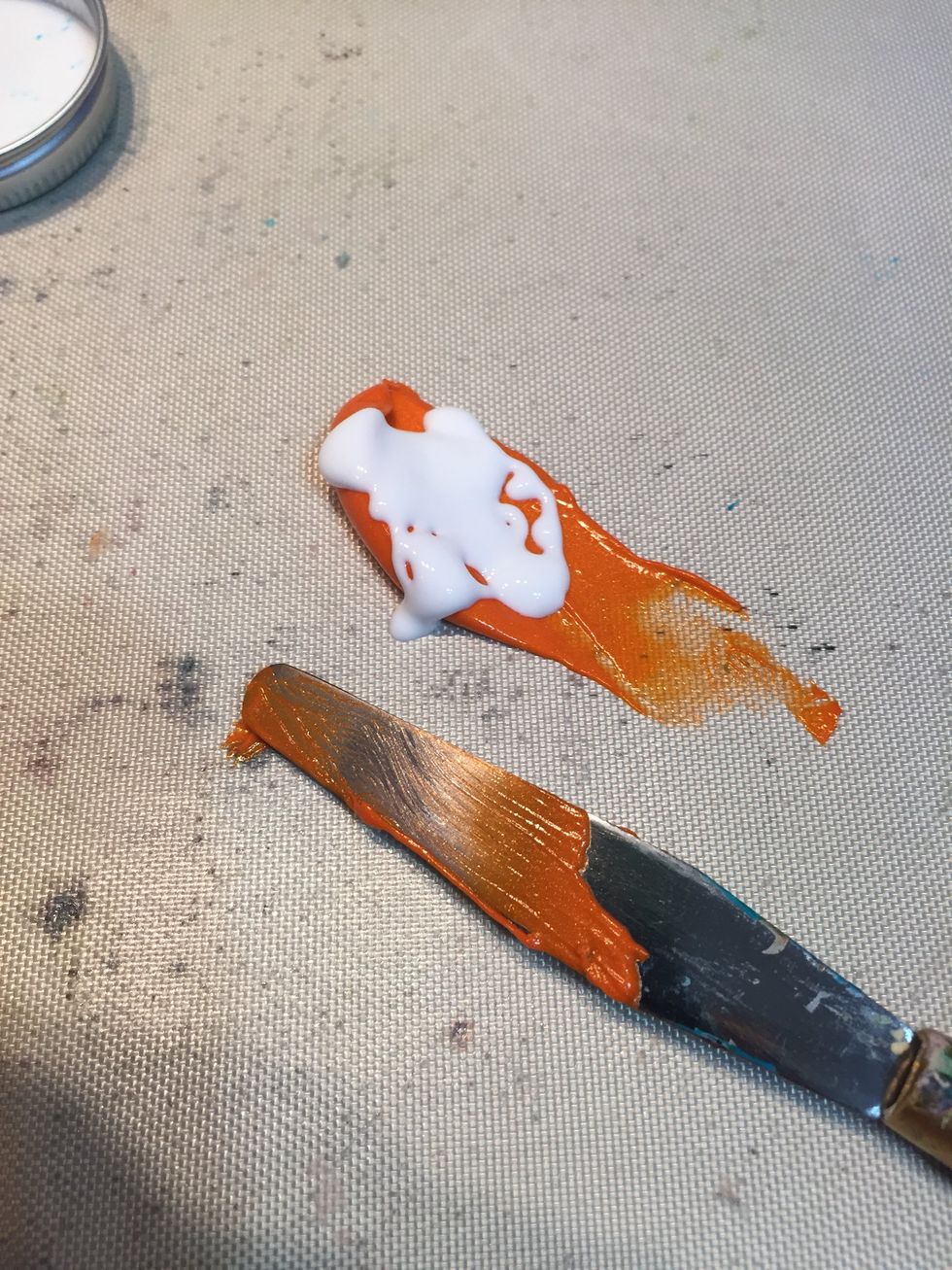 Adding glue to Tango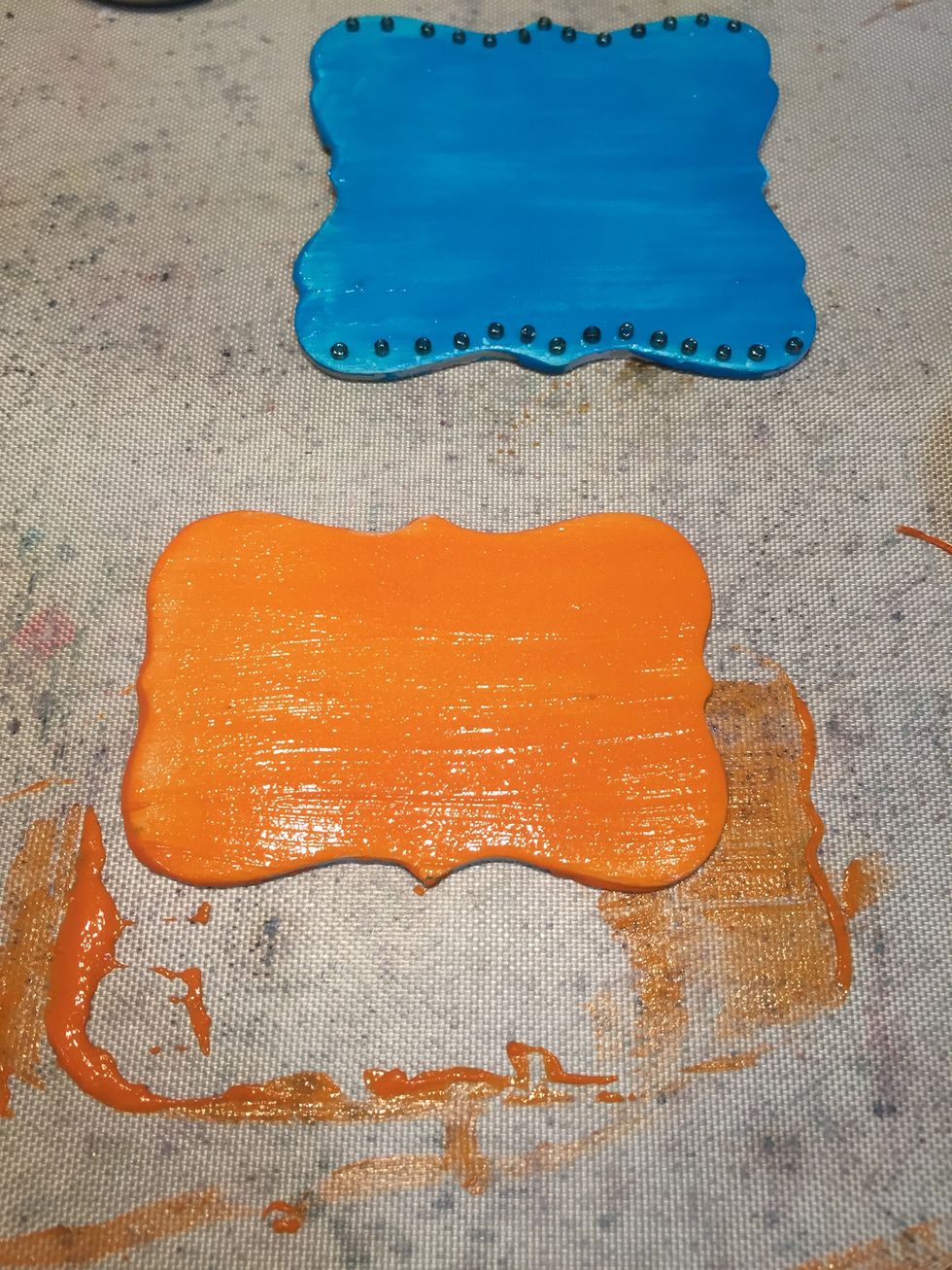 Art Anthology is great for using to embed items, but for thinner layers with heavier embellishments, adding glue gives you that extra hold.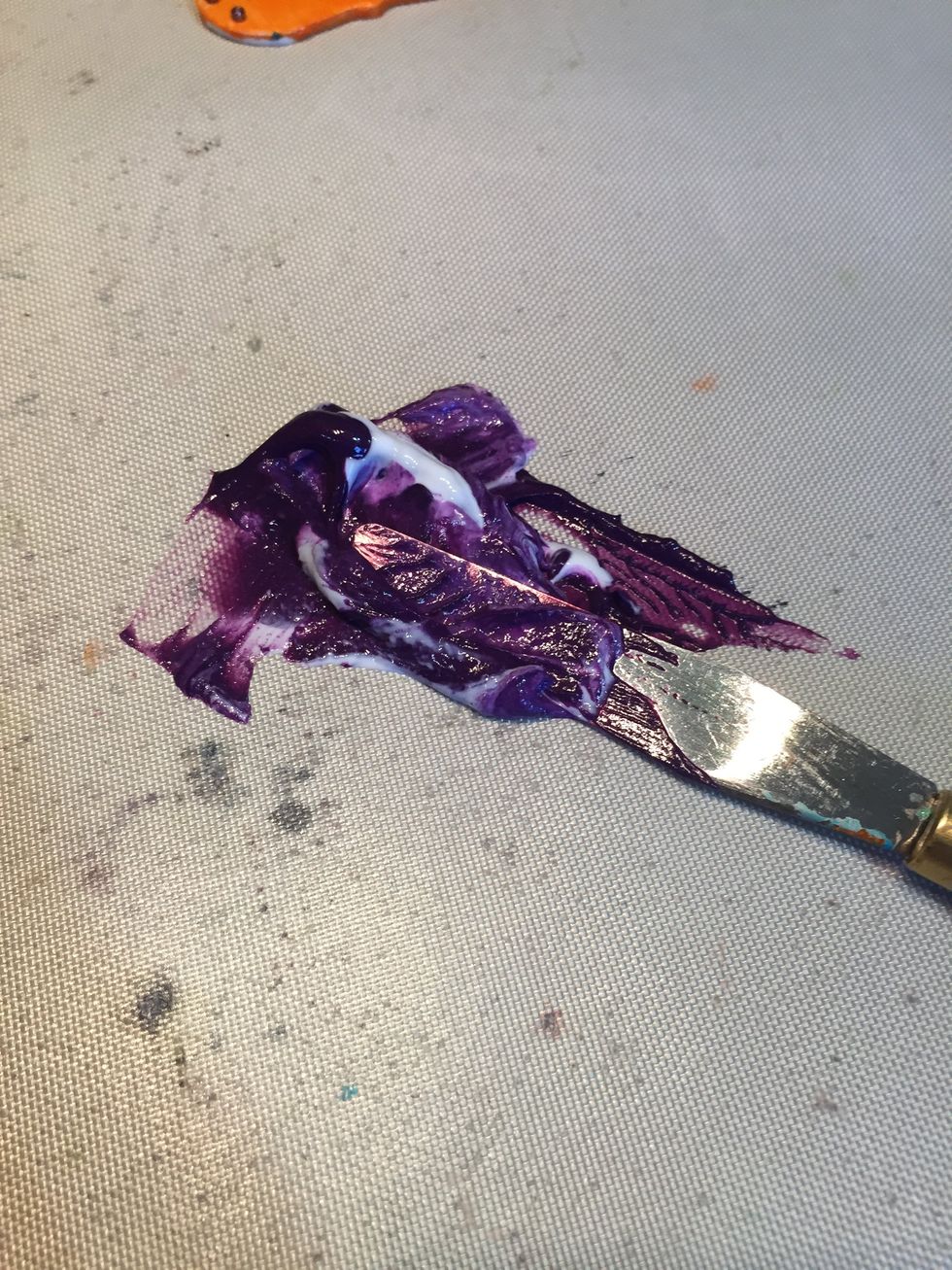 Glue being mixed with Mardi Gras.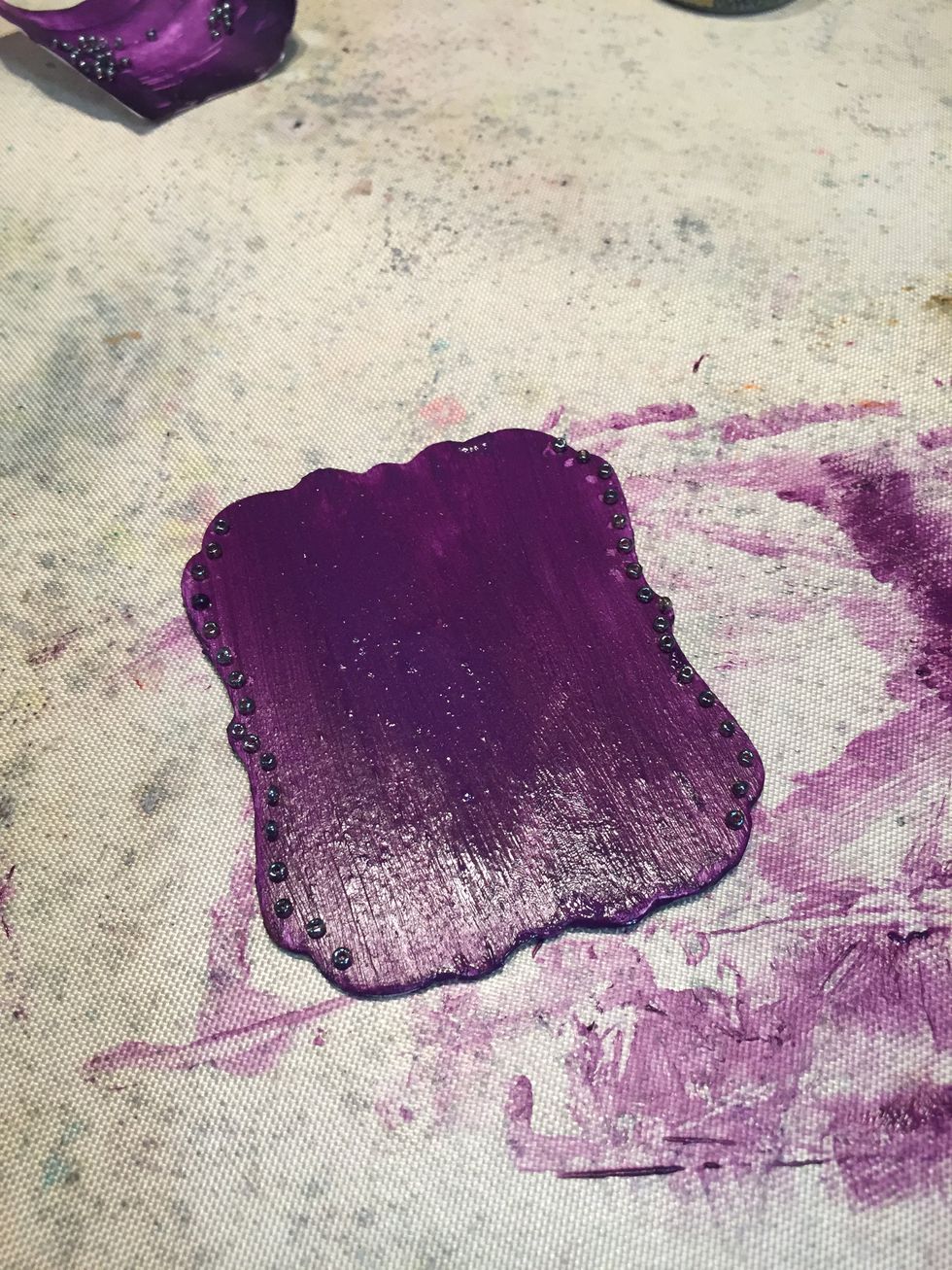 Brush on your paint as you normally would, then place your beads around the top and bottom. No need to glue them as you have glue already mixed in with your paint.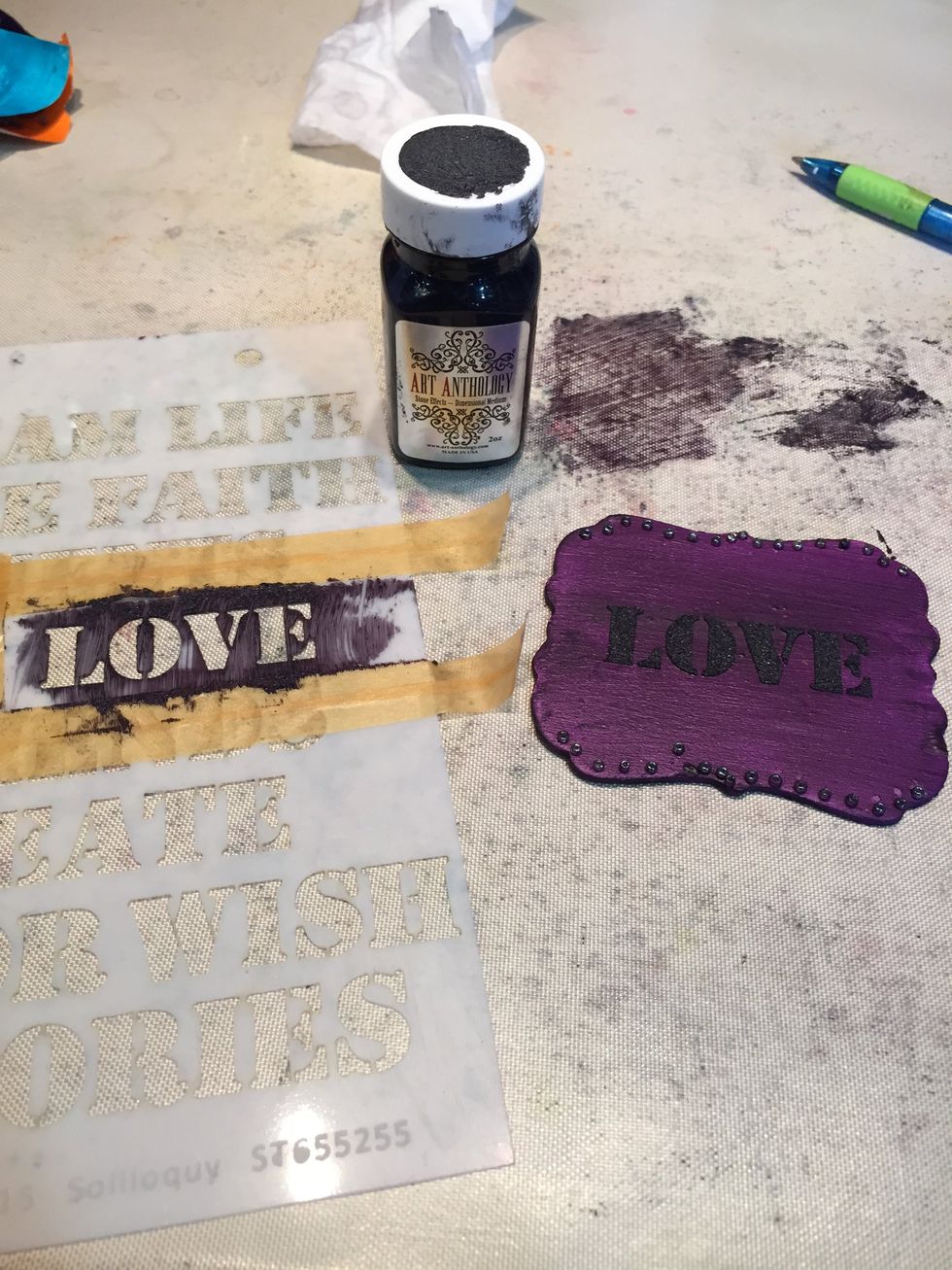 Using the stencil and Lava Stone Effects, add words to each plaque.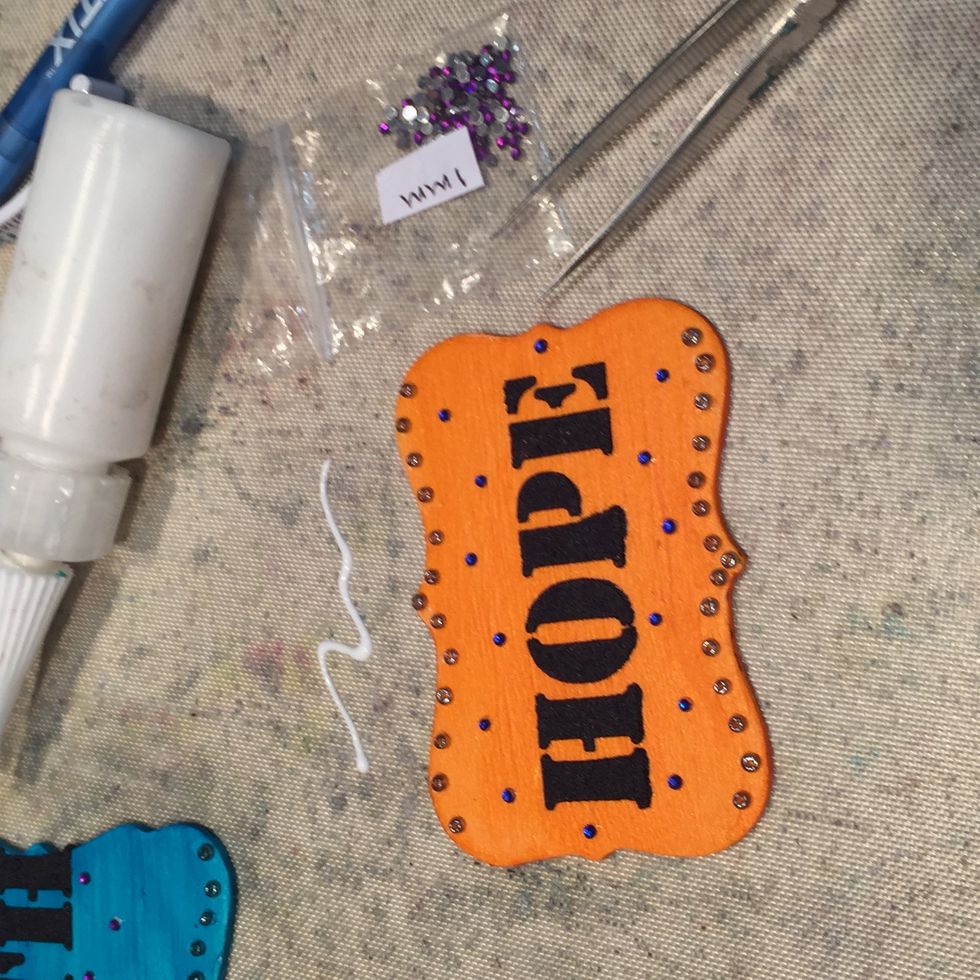 Next, using a little glue, add your flat-back rhinestones. My paint was dry by this point and I wanted to add a few extra embellishments.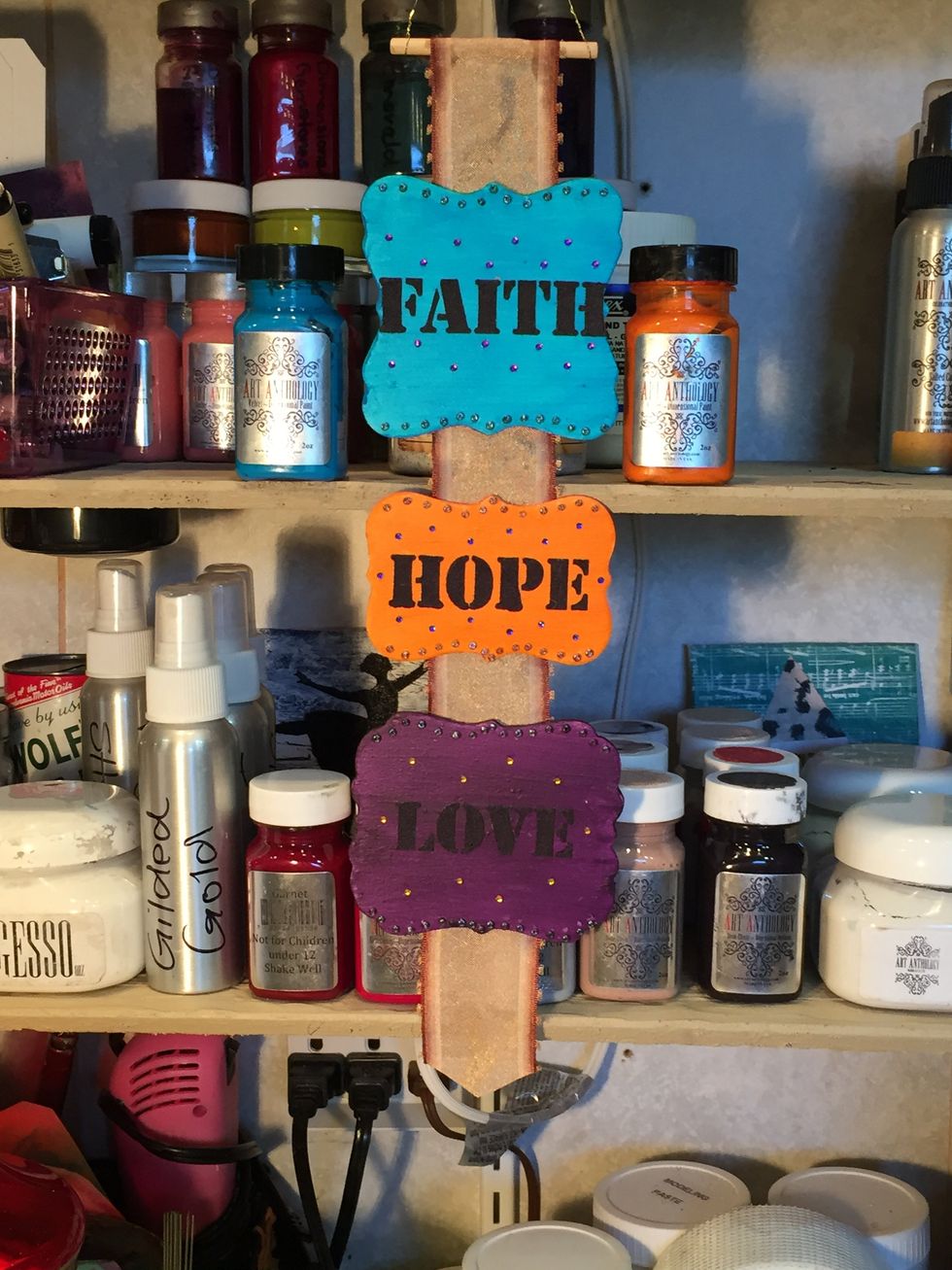 I glued my plaques to a piece of ribbon and then looped one end over and inserted a piece of dowel. I then used wire to create a hanger. At this point, I really didn't like what it looked like.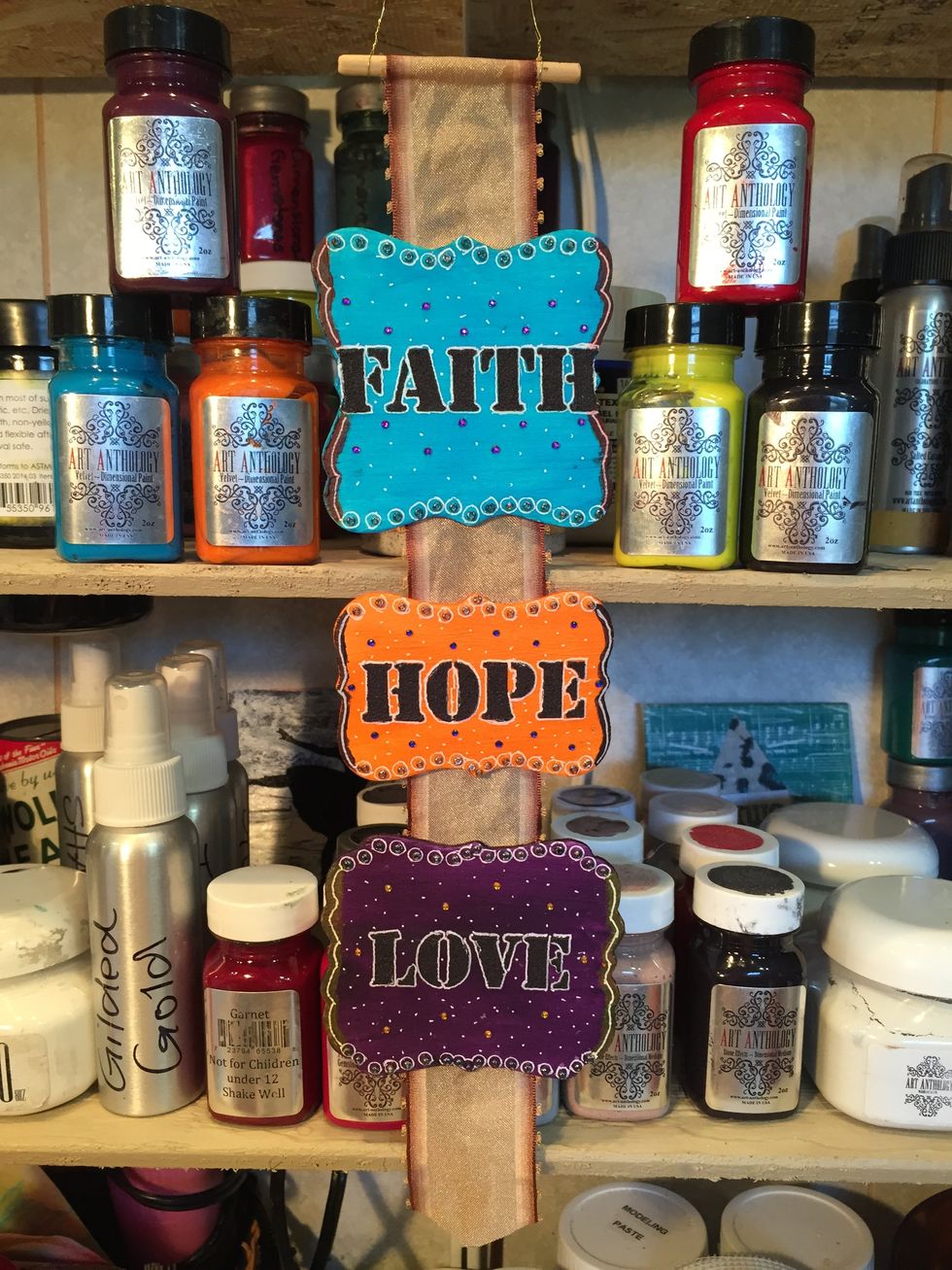 In an effort to salvage the project, I did a little doodling. Take a white Gelly Roll pen, I added circles around my beads and white dots over the entire surface of each plaque.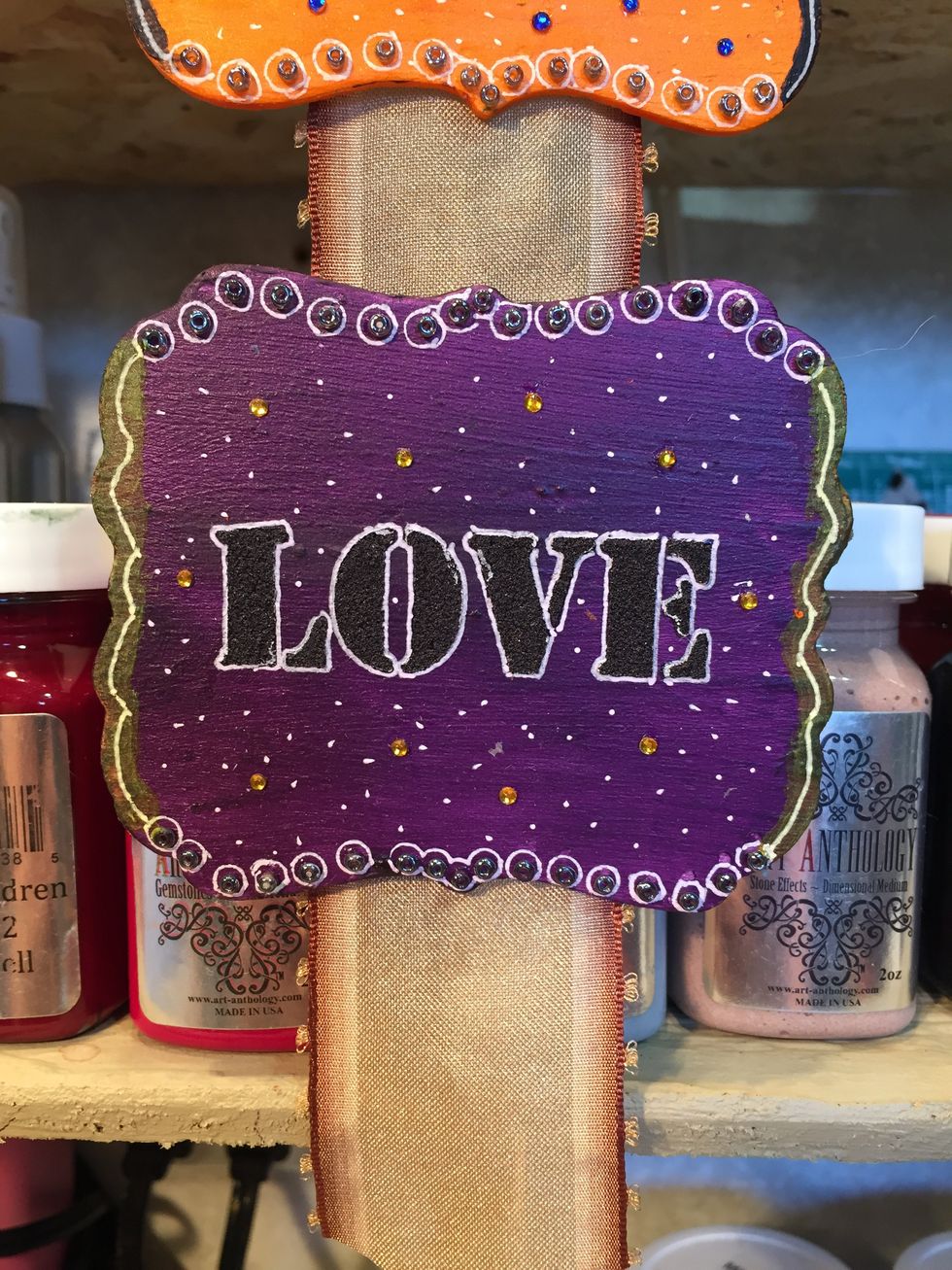 Closeup - I also outlined each letter. On this one, I painted a strip of Lemon Tart down each side and then went over it with my white pen.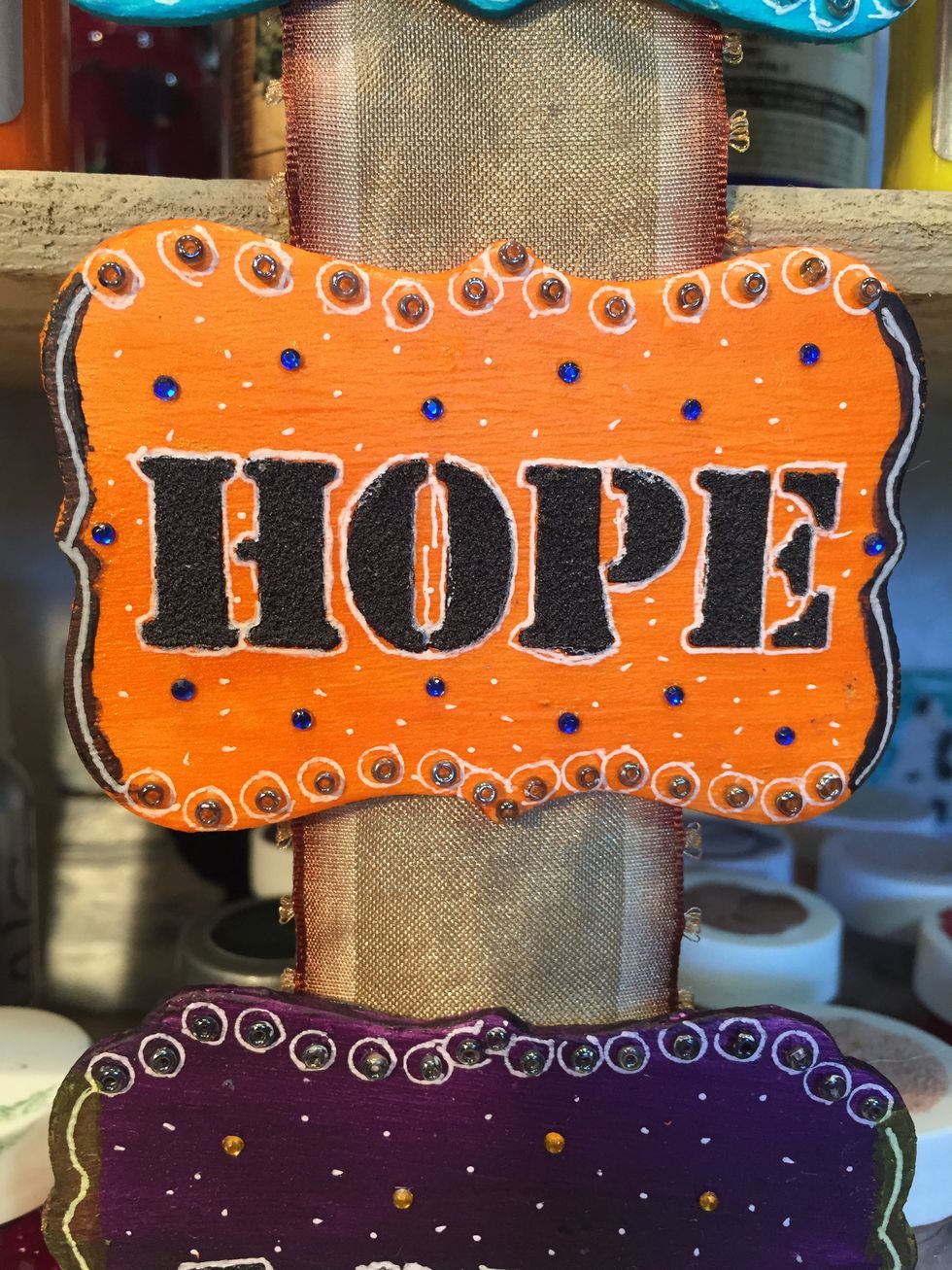 Closeup - The picture is cut off for some reason, but I ran a strip of Tuxedo Velvet down each side and then went over it with the white pen.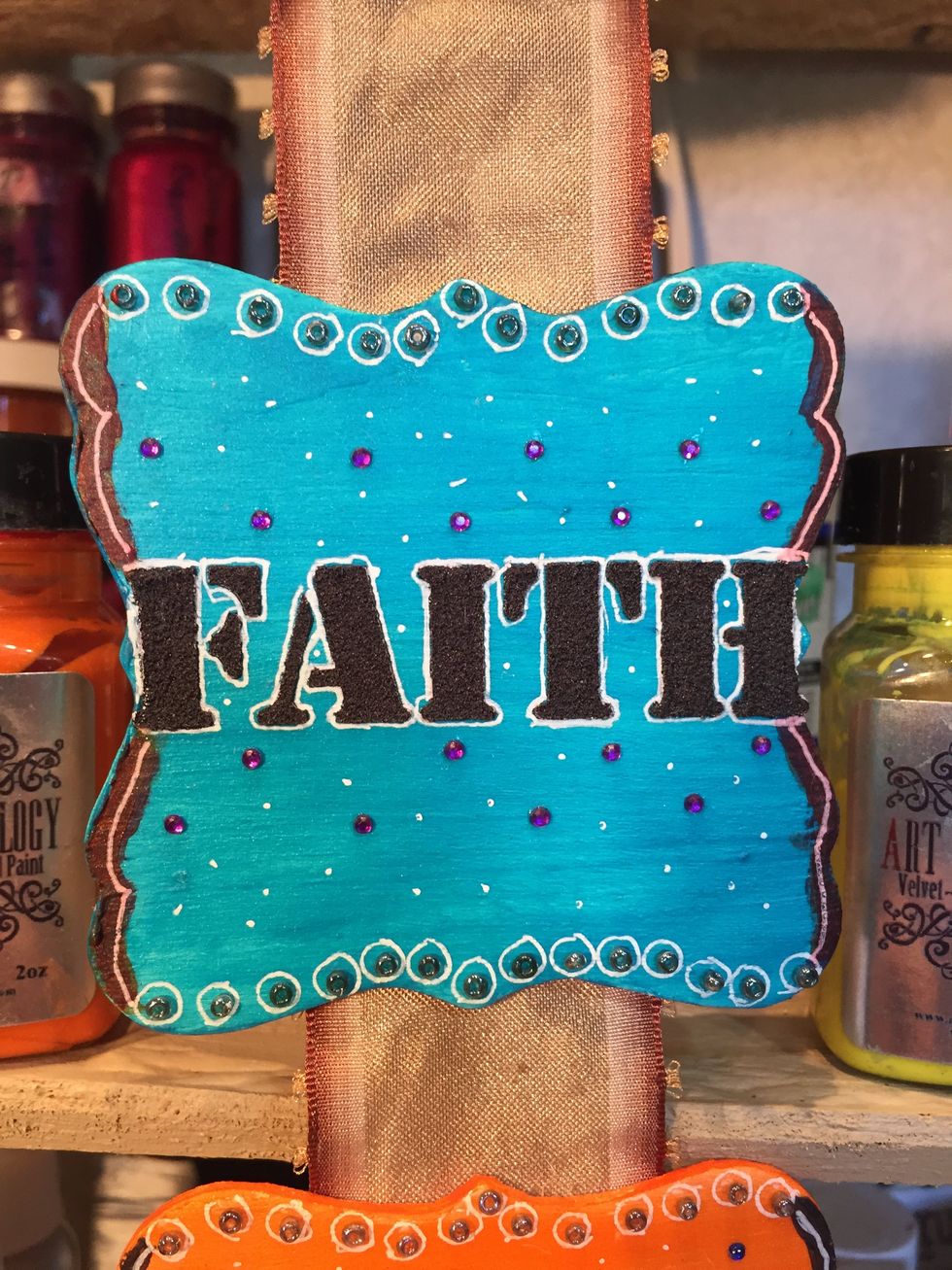 Closeup - For this last plaque, I ran a strip of Desire Velvet down each side and then when over it with a white pen, following the contours of the plaque.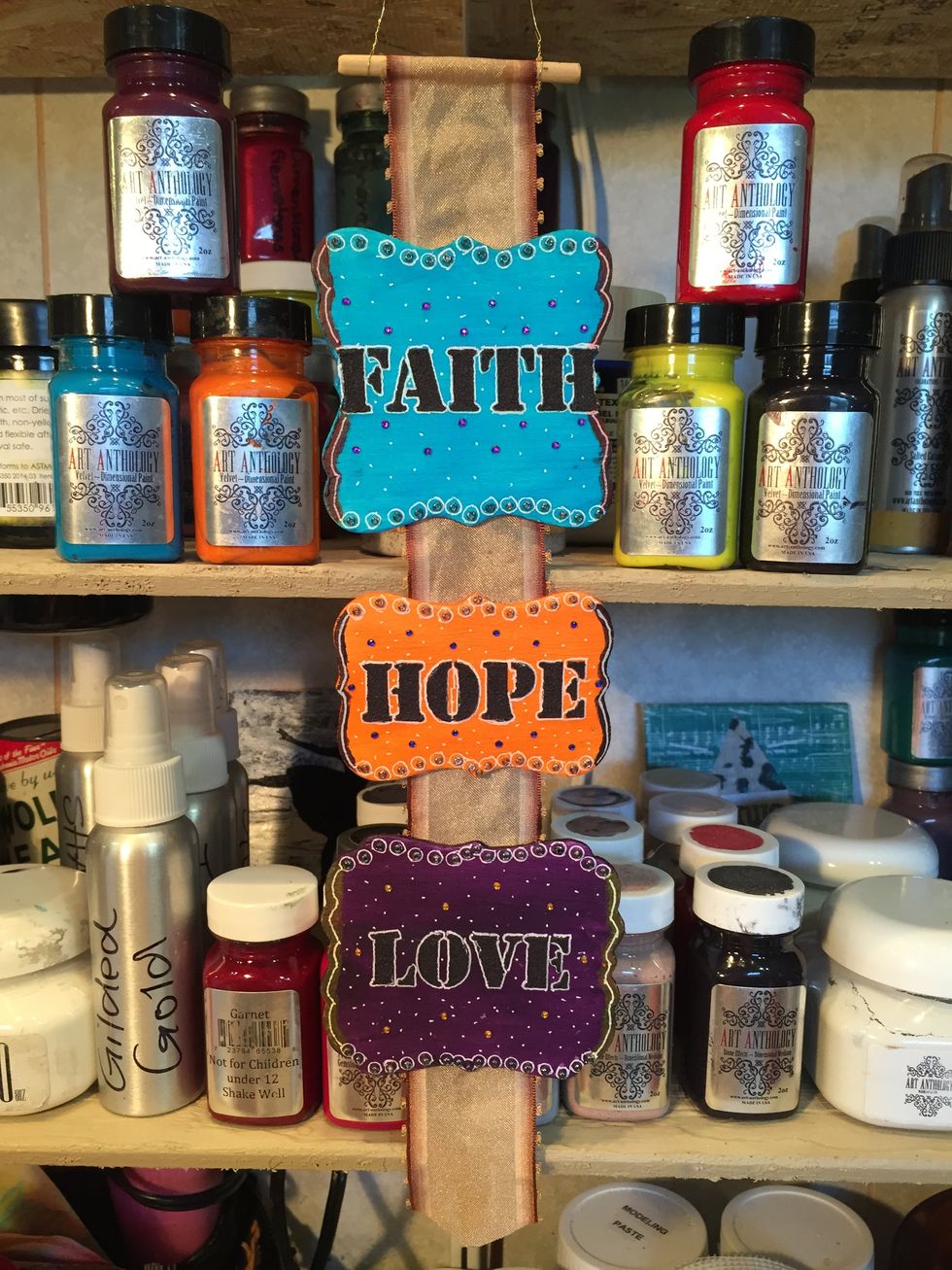 I almost gave up on the project, but decided not too. I'm glad I kept at it. This is now hanging in my studio as a reminder. You have to have Faith, Hope, and Love to get through life.
1.0 Art Anthology Velvet - Tango, Fiji, Mardi Gras
1.0 Art Anthology Velvet - Desire, Lemon Tart, Tuxedo
1.0 Art Anthology Soliloquy Stencil
1.0 Art Anthology Stone Effects - Lava
1.0 White Gelly Roll Pen
1.0 Micro Beads
1.0 1mm Flat-back Rhinestones
Art Anthology
Art Anthology is a manufacturer of dimensional mediums.\n\nCome chat with us in our Facebook Group: Art Anthology Adventures in Art