First prep your nails by applying a clear base coat to all nails. I am using Sally Hanson "double duty".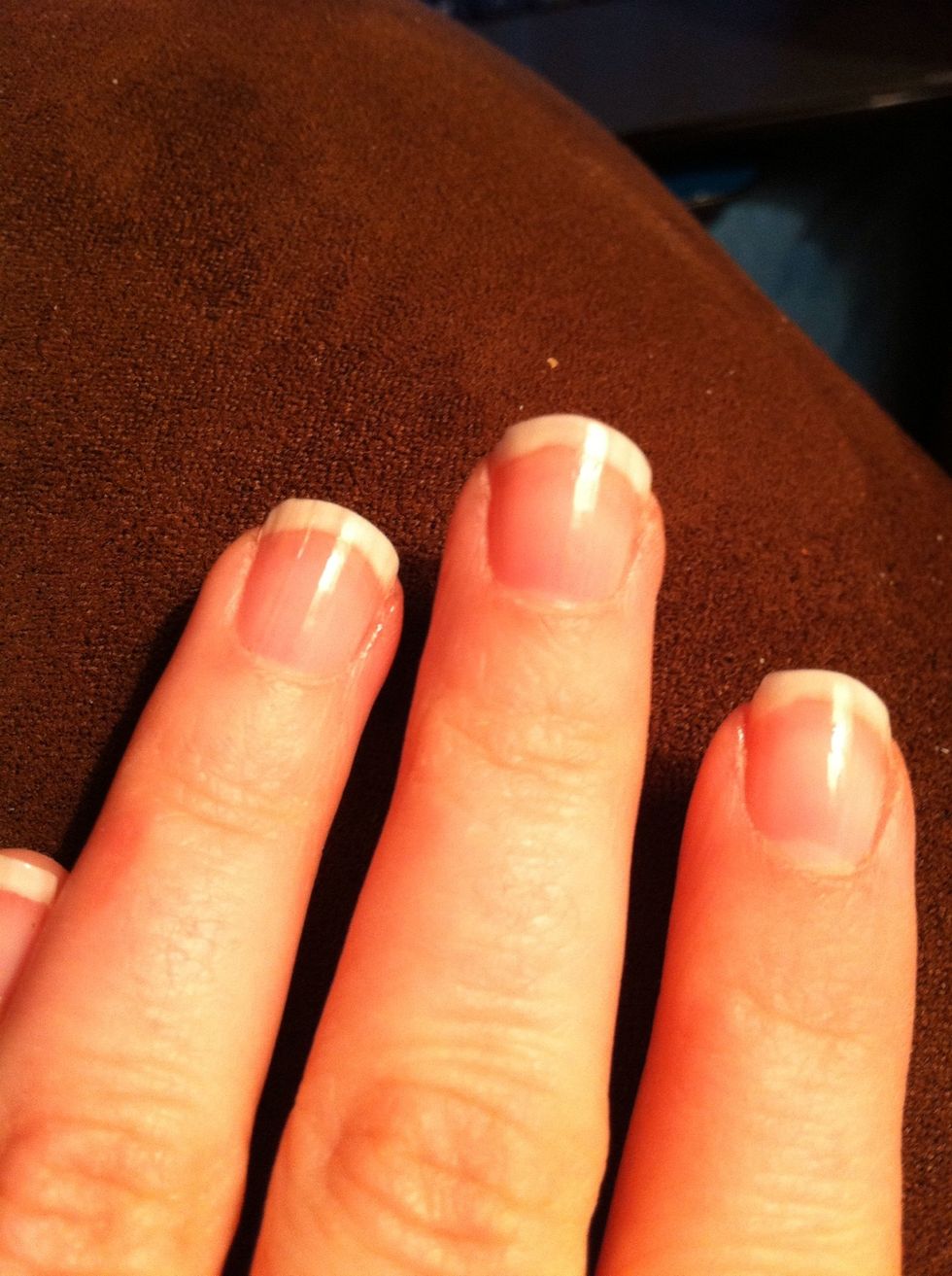 Clear coat finished.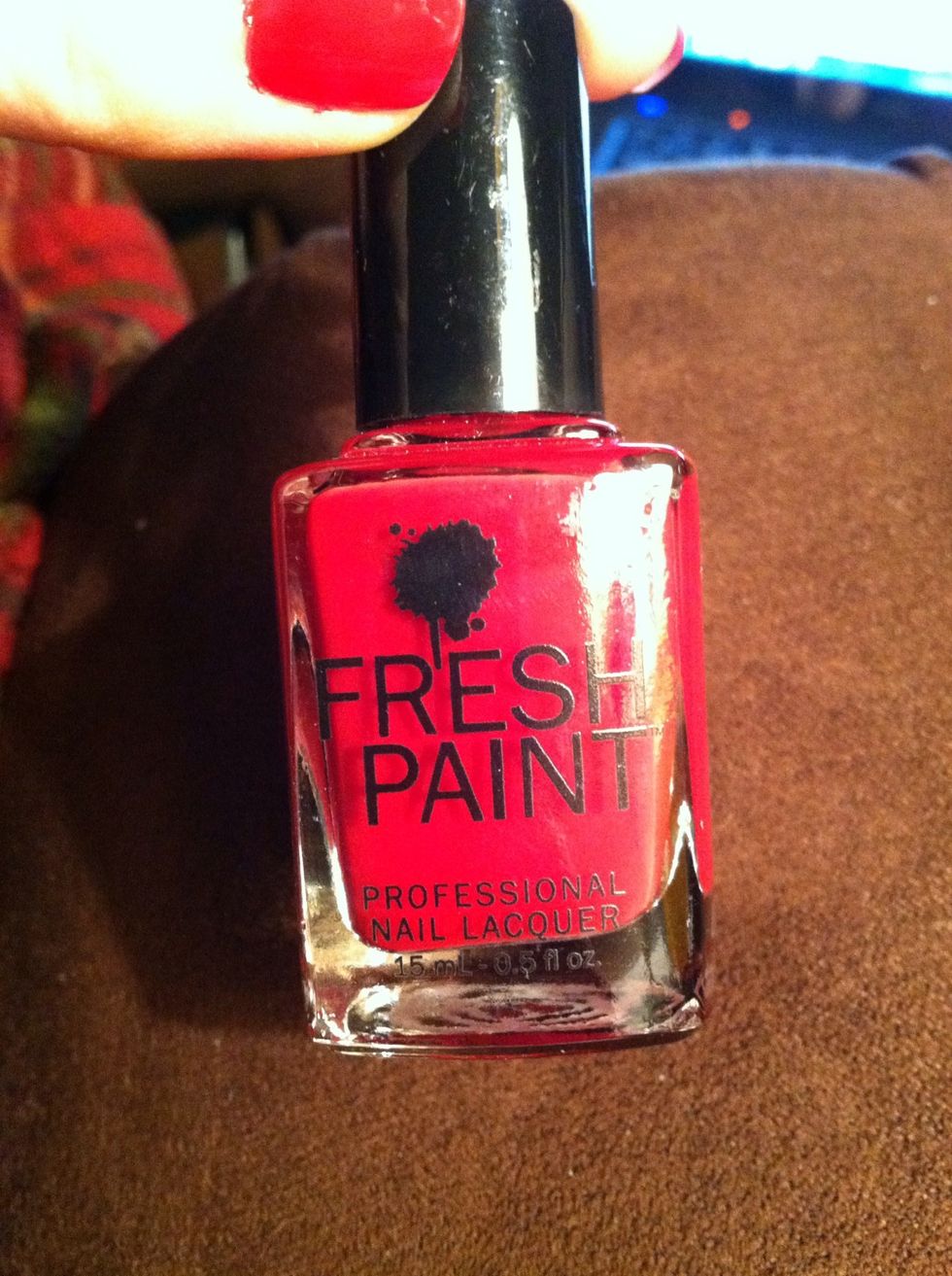 Use a deep red nail polish for your first coat. Apply to all nails.
You may need to use two coats of the red, depending on how translucent the color is.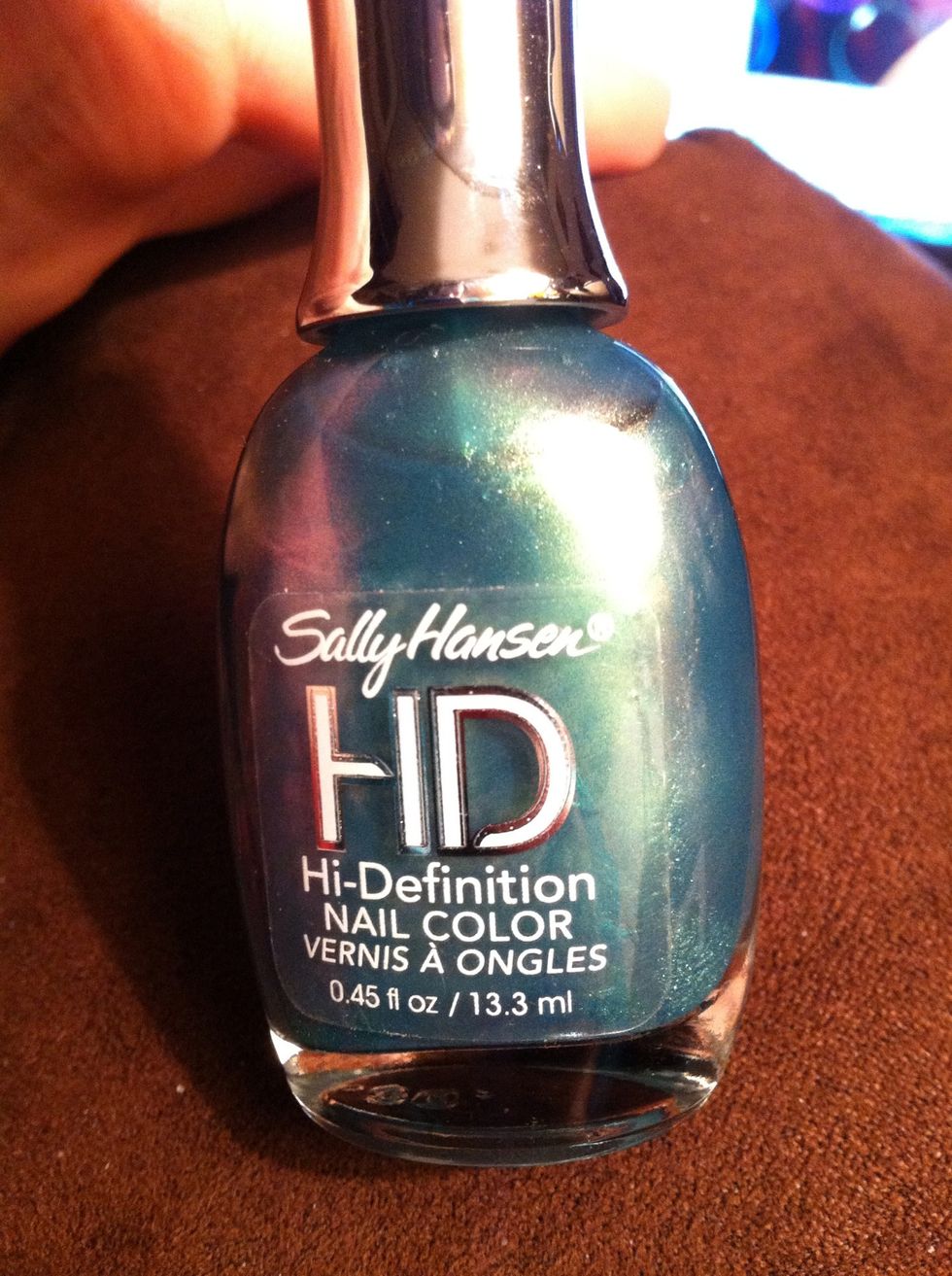 Next use a green color as an accent. I am using Sally Hansen's "hi-def" green.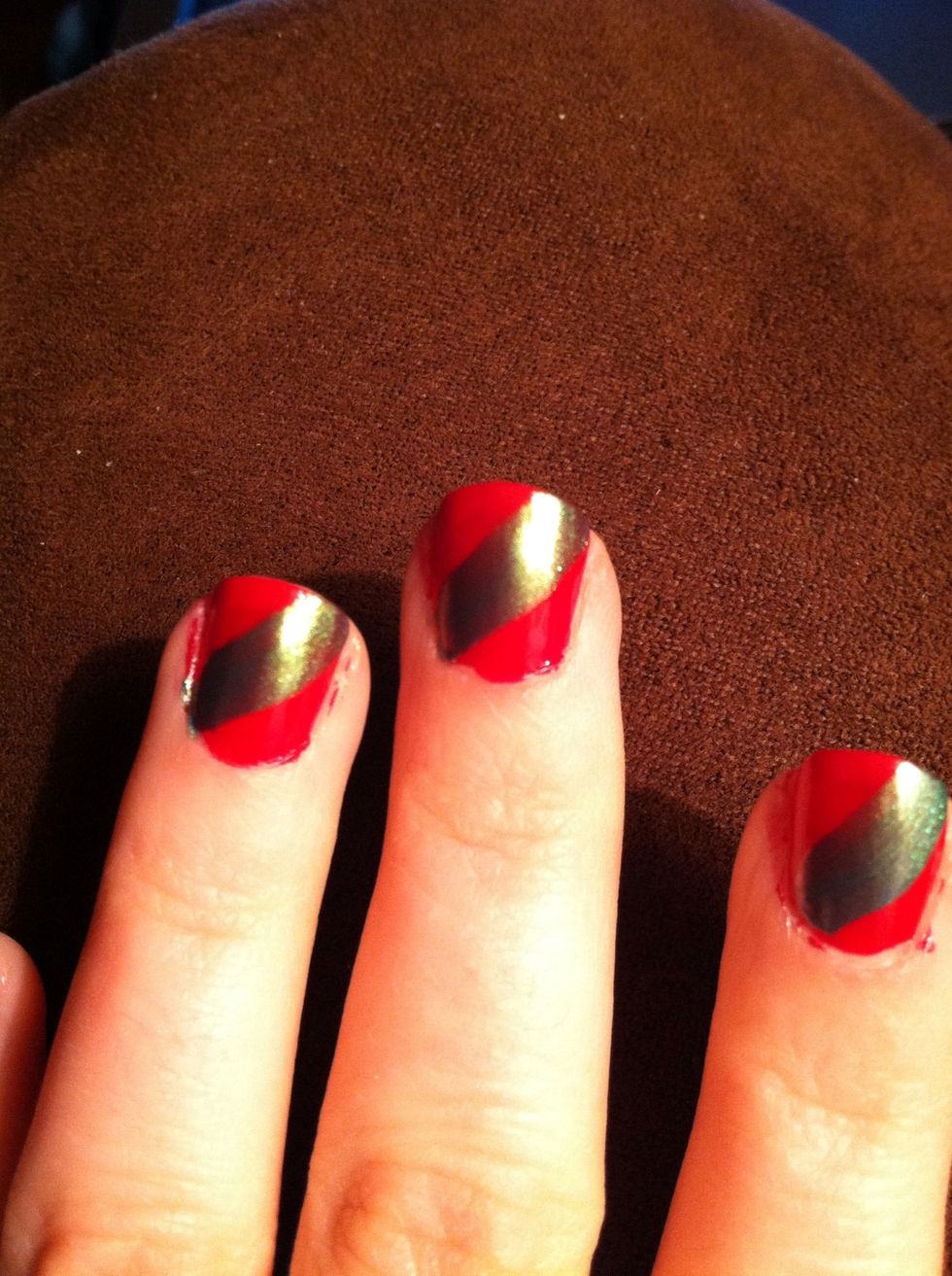 Apply with one stroke of the green polish to nail. Starting with the left hand, sweep brush from bottom left of the nail to top right of the nail.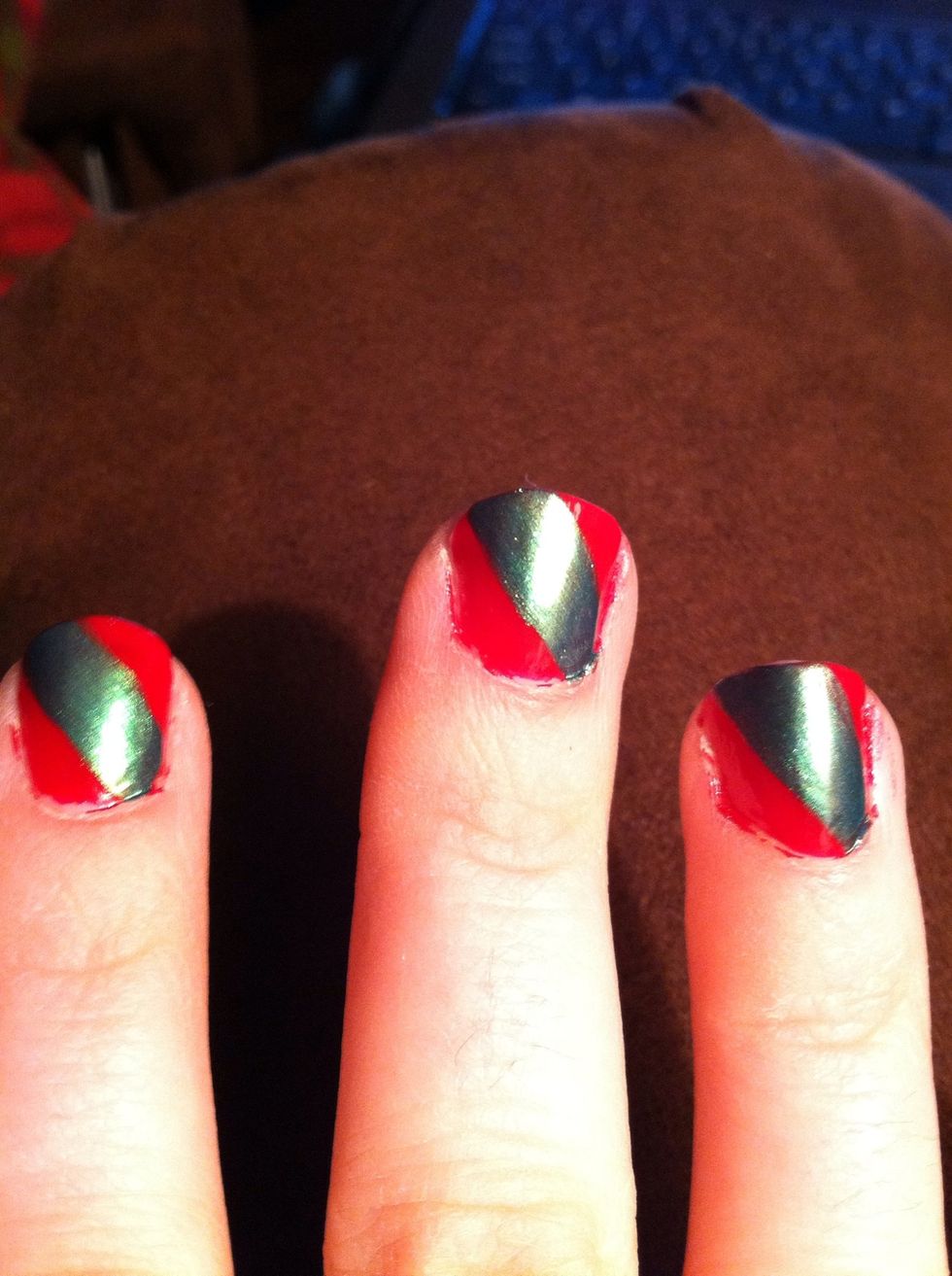 Do the opposite (sweep bottom right to top left of nail) on the right hand. You may have to apply several green coats to make the color pop.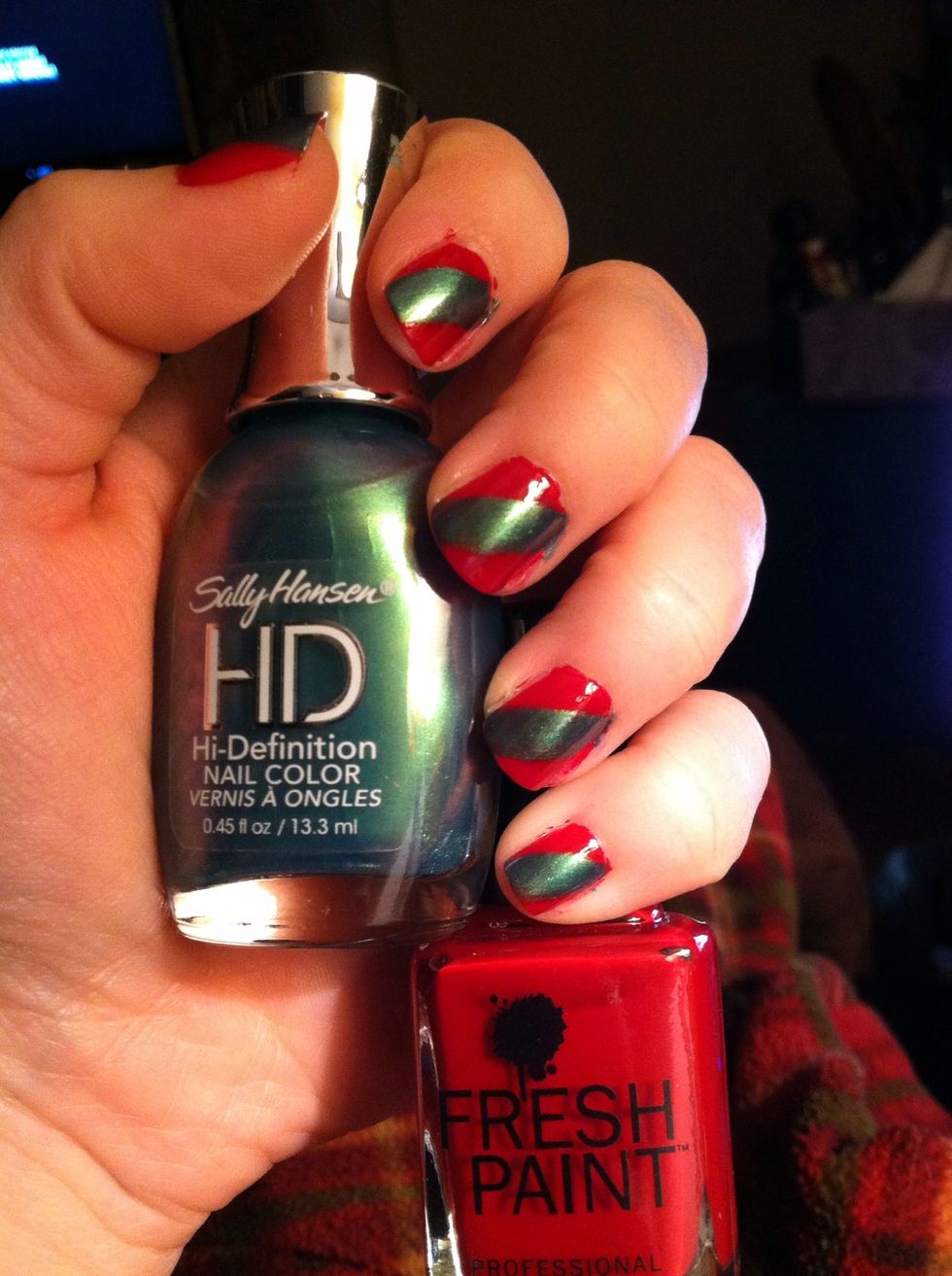 After nails are done with color, make sure to apply a clear top coat to finish off the look!
The creator of this guide has not included tools