Cut out paper shape or pick up some from the dollar store for an easy cheat. These are teachers' supplies.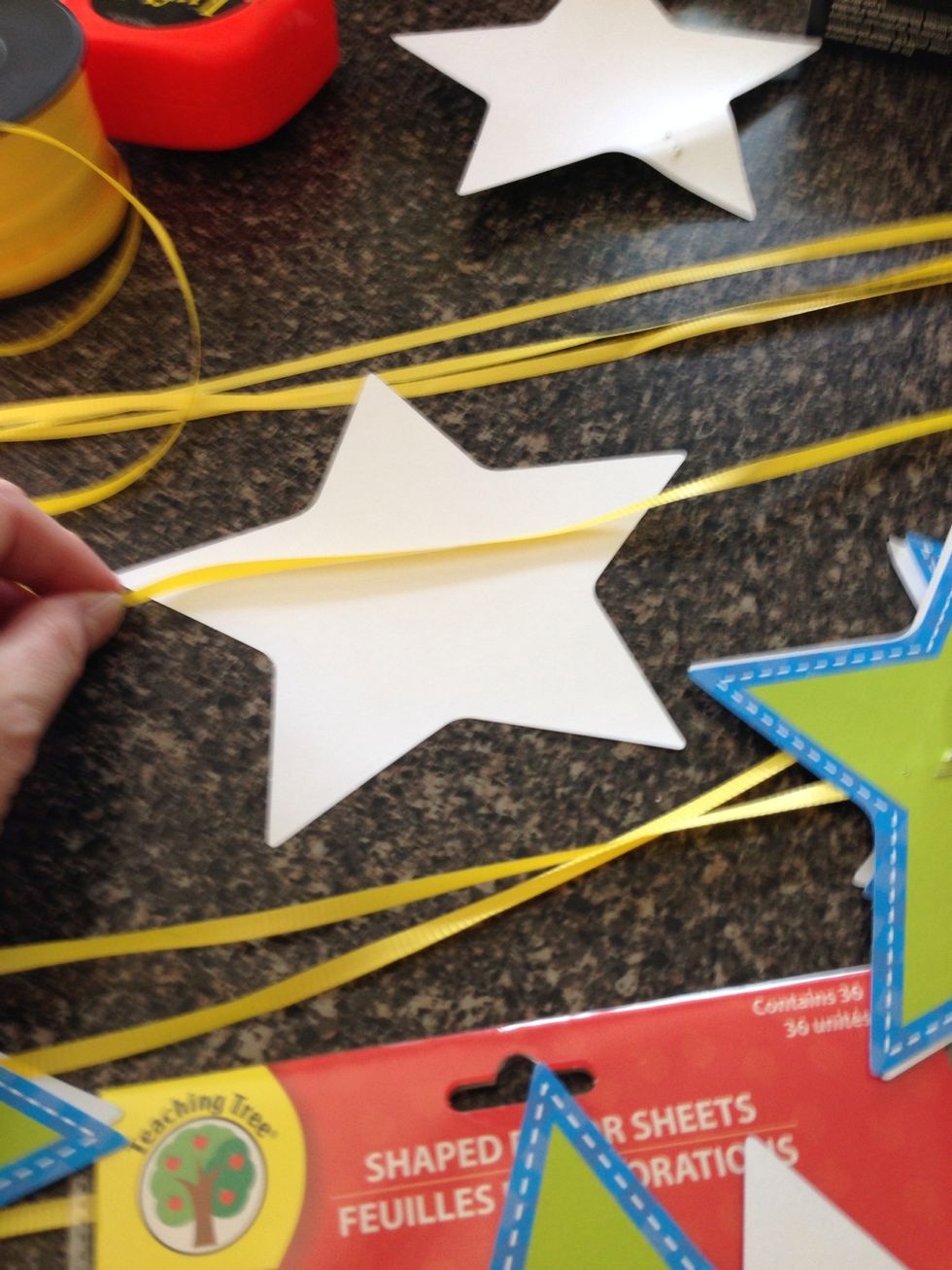 Cut your curling ribbon pieces to the length you need. Sandwich your ribbon between shapes.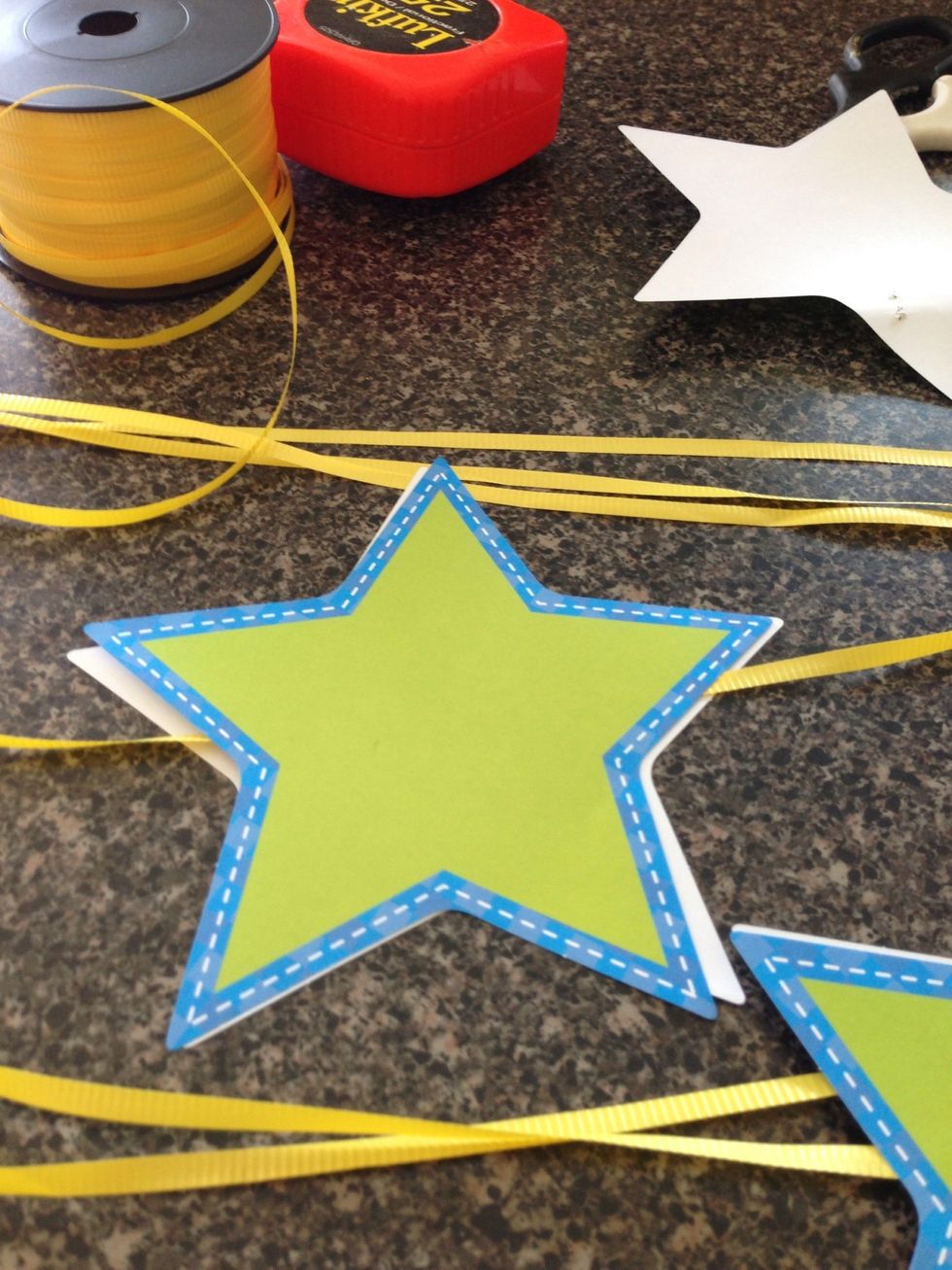 Staple the pieces together, making sure you catch the curling ribbon.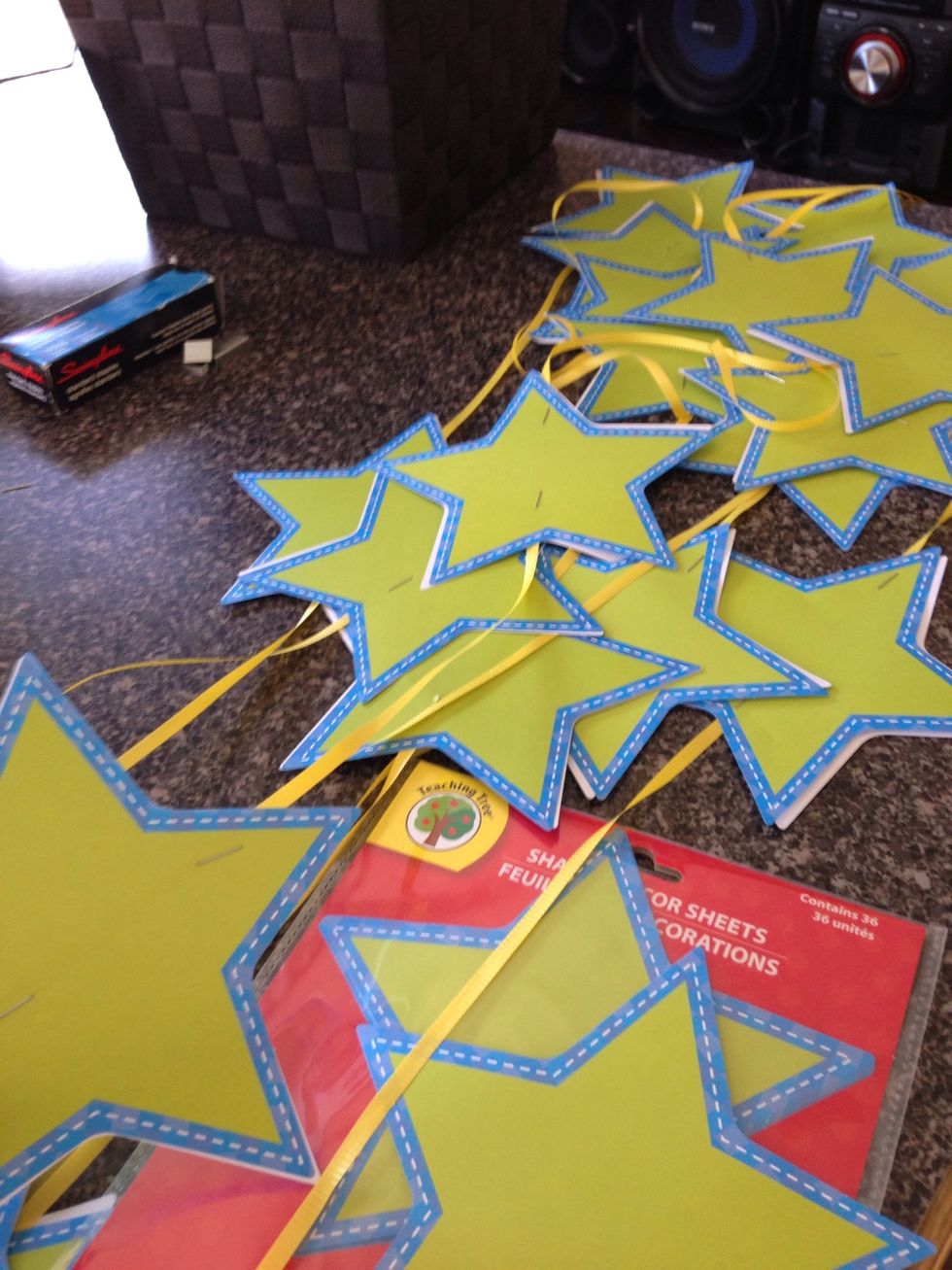 Repeat this process, spacing out your shapes on the curling ribbon. It took me 5 minutes to make 7, 7-foot pieces.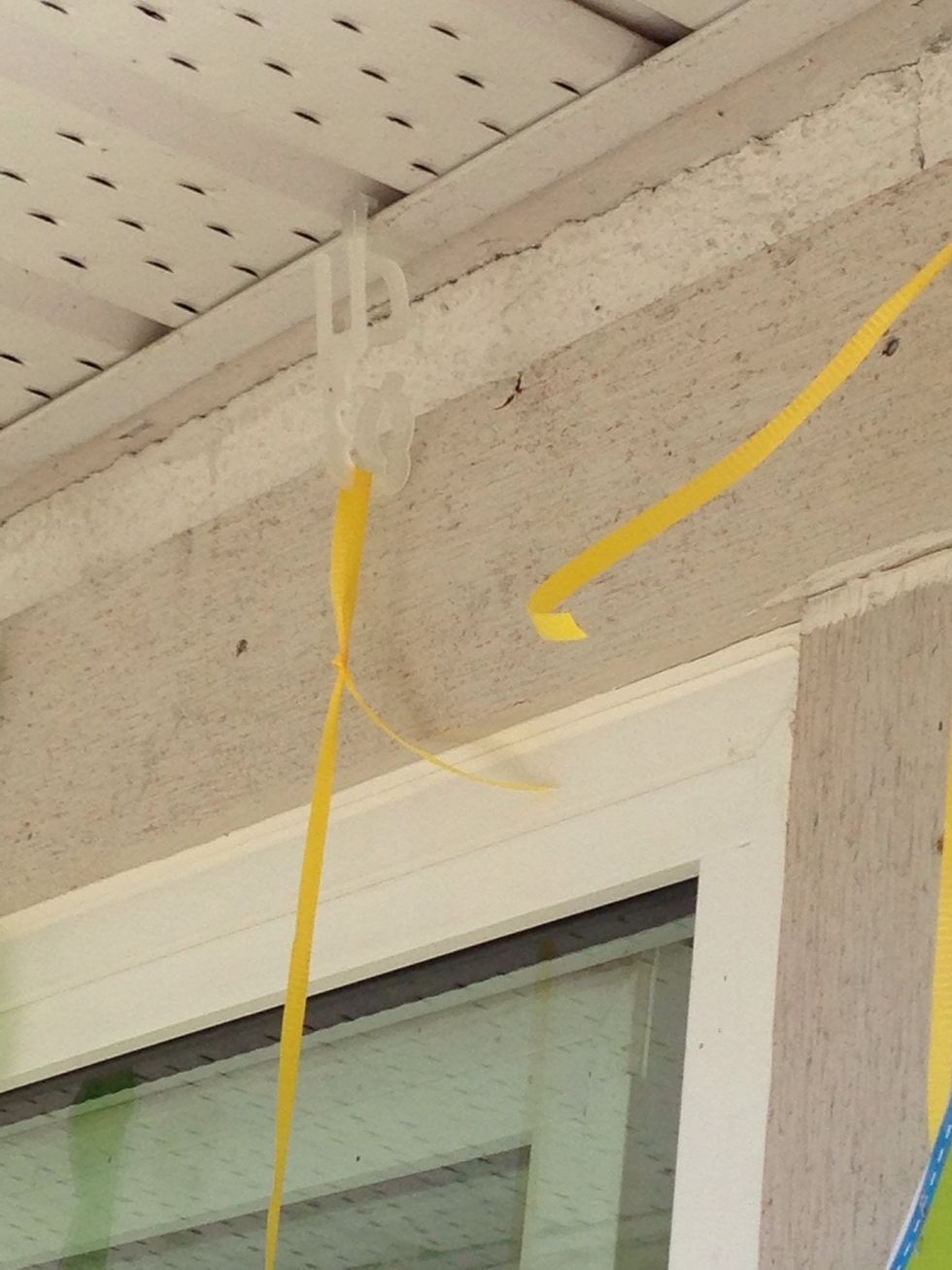 Hang your decorations. I put mine outside using Christmas light hooks.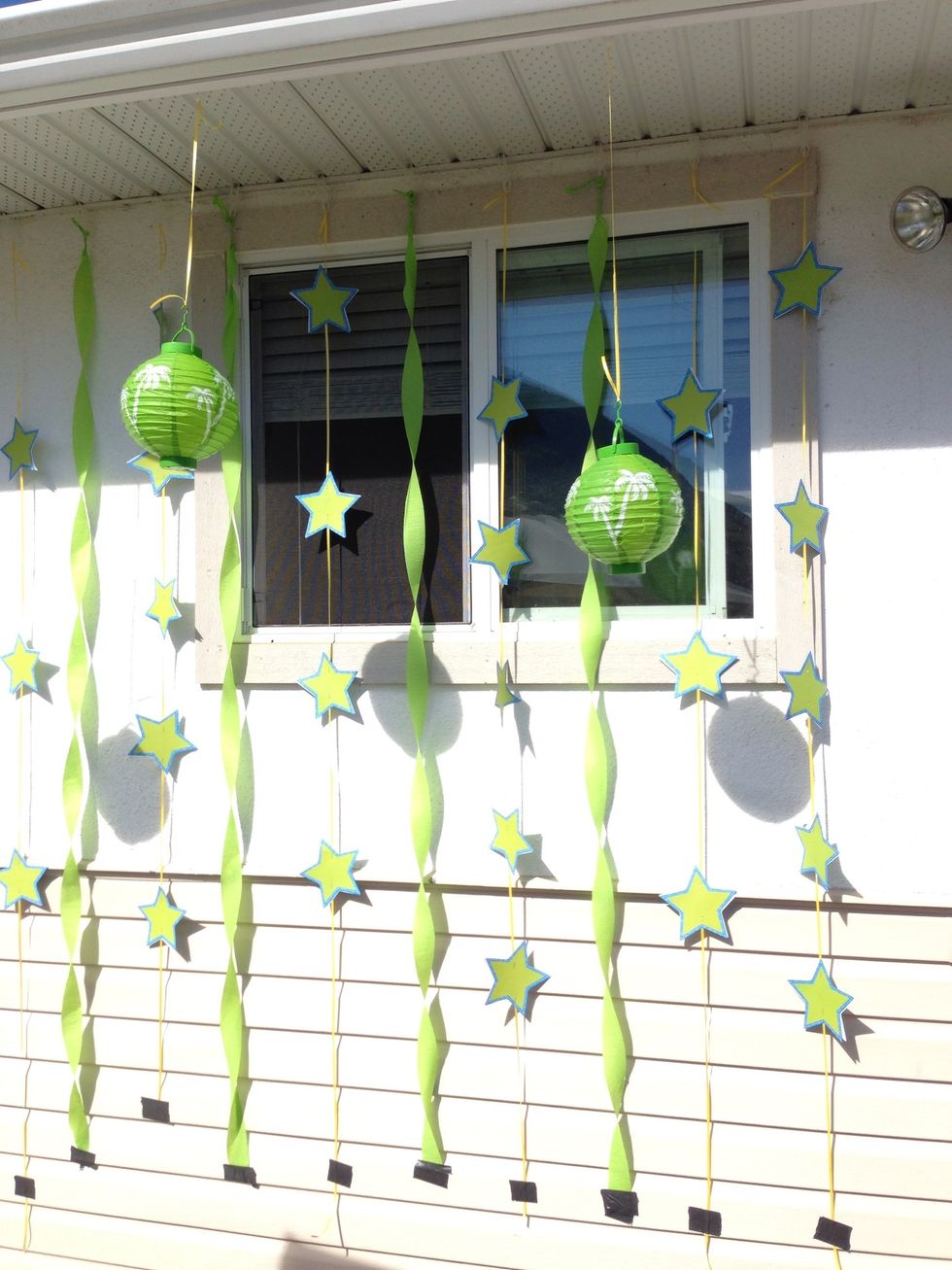 Alternate strips with twisted streamer. Tape the bottom to keep them in place.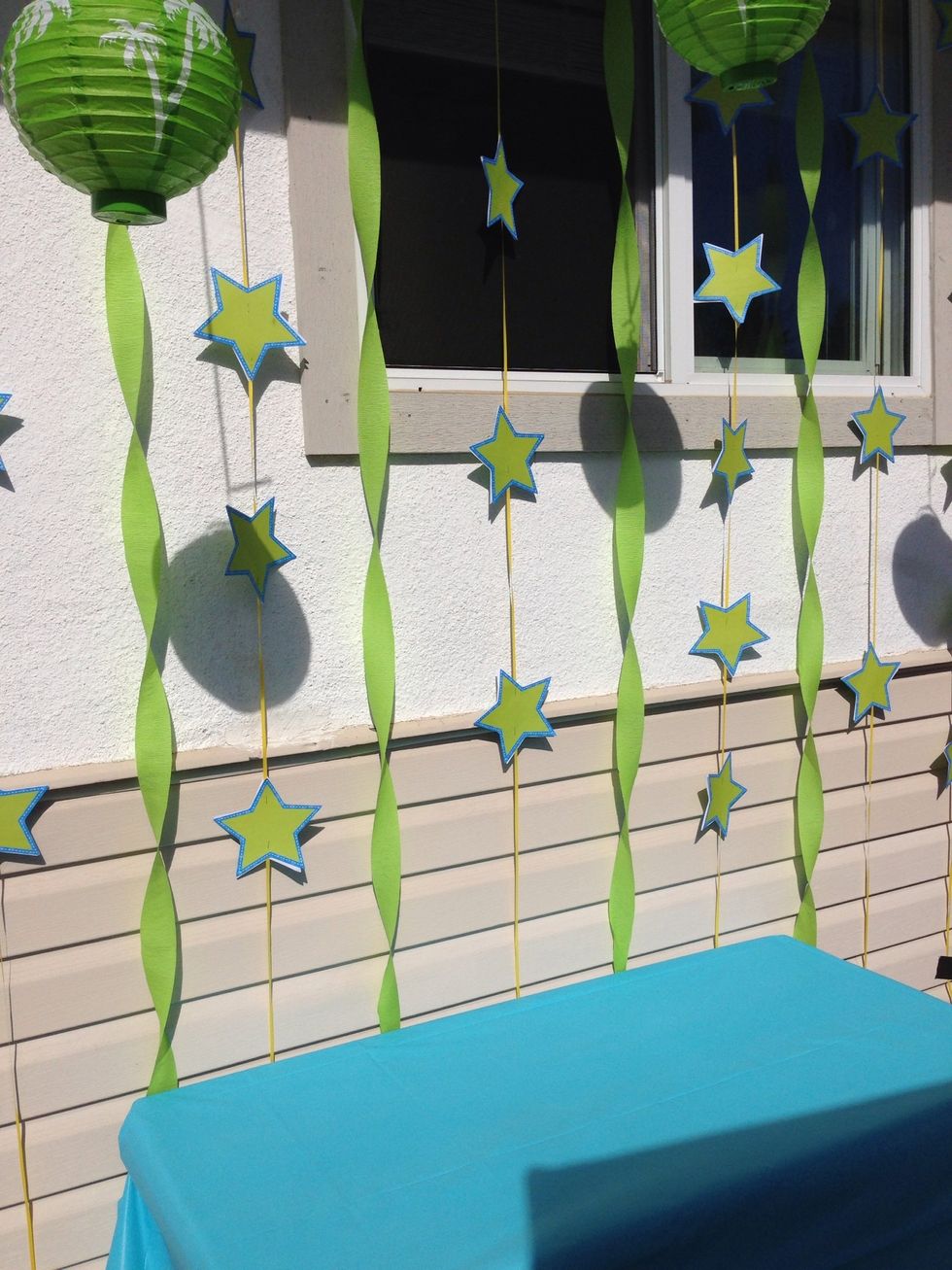 I placed a table in front to hide the tape and also added some paper lanterns.
Curling ribbon
Coloured paper
Scissors
Stapler
Cyn M
To be creative: loving life enough that you want to enhance its beauty, bring a little more music to it, a little more poetry to it, a little more dance to it.