How to create a shoulder-less, studded sweatshirt
Create a Shoulder-Less, Studded Sweatshirt
52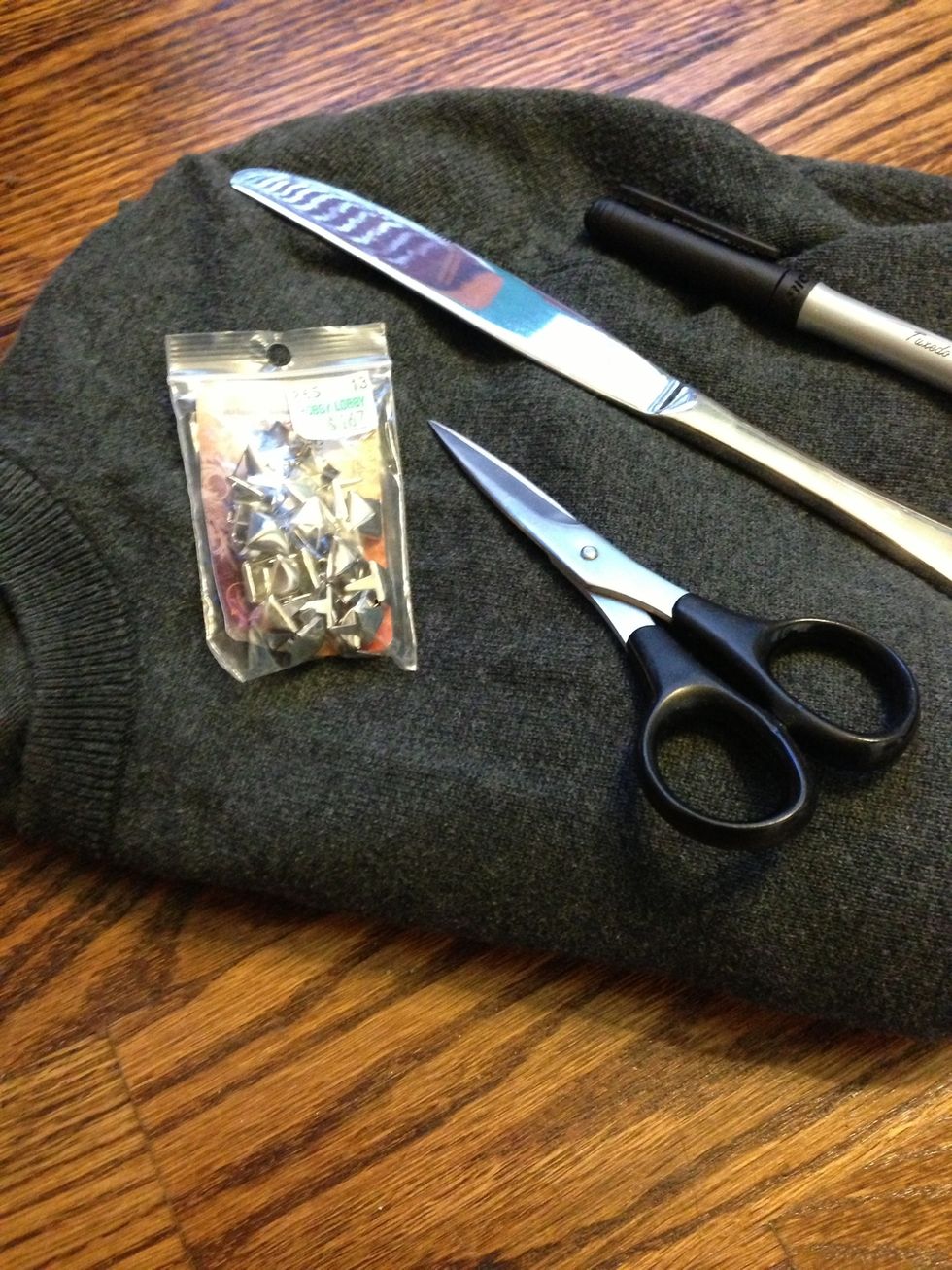 Gather your supplies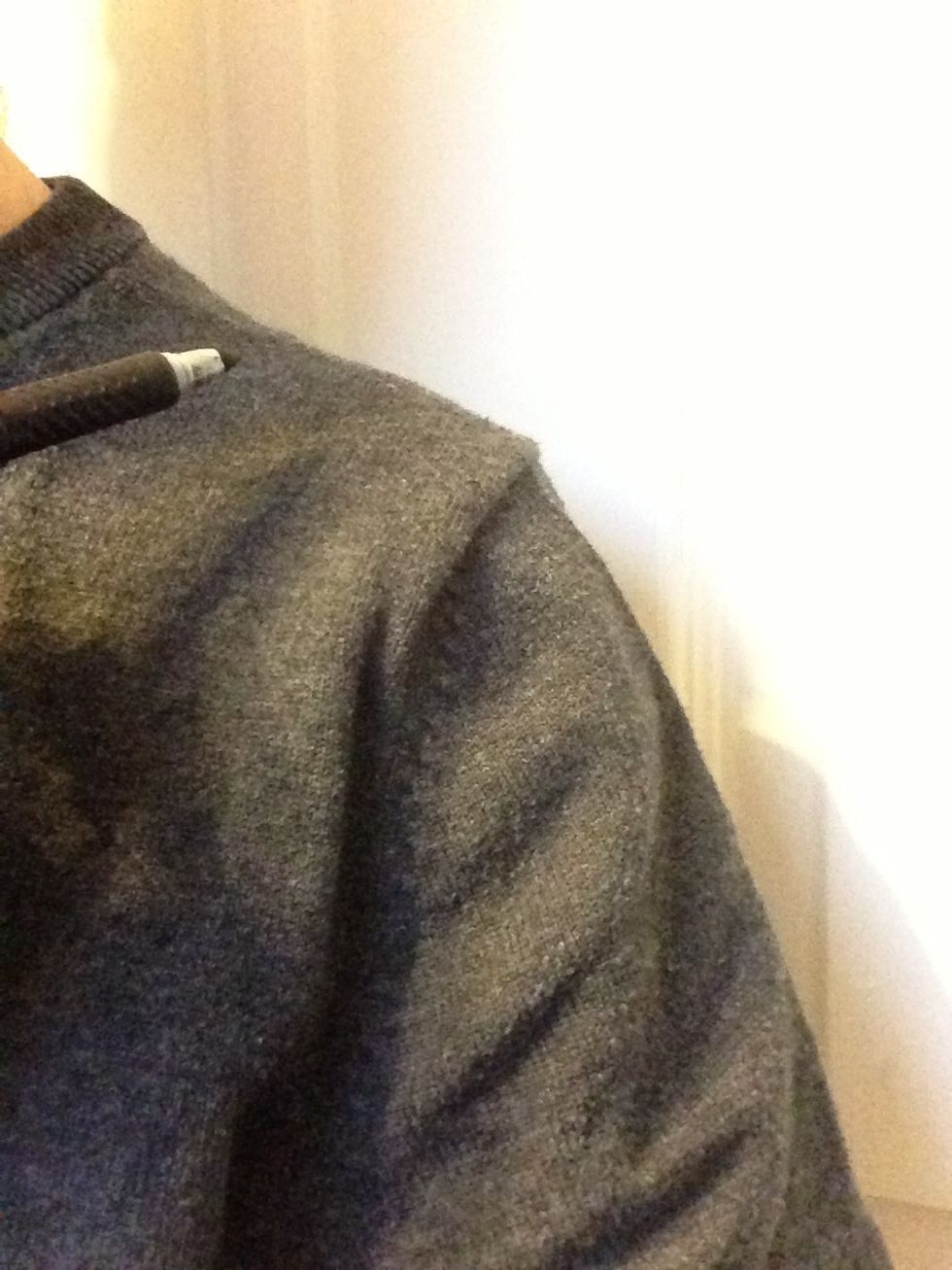 Put on the sweatshirt, and mark how big you want the holes to be.
Mark a half circle or desired shape.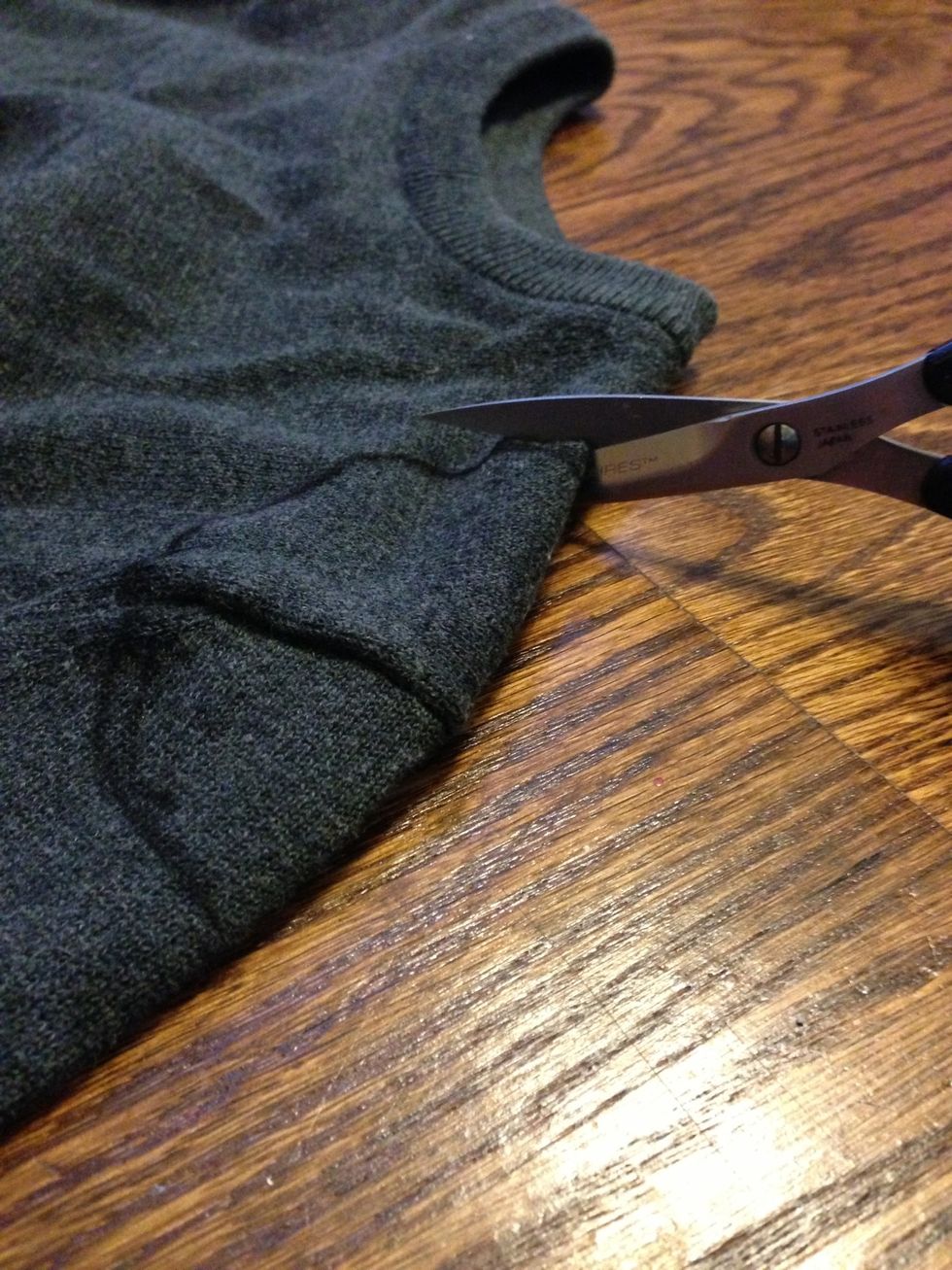 Cut out your shape.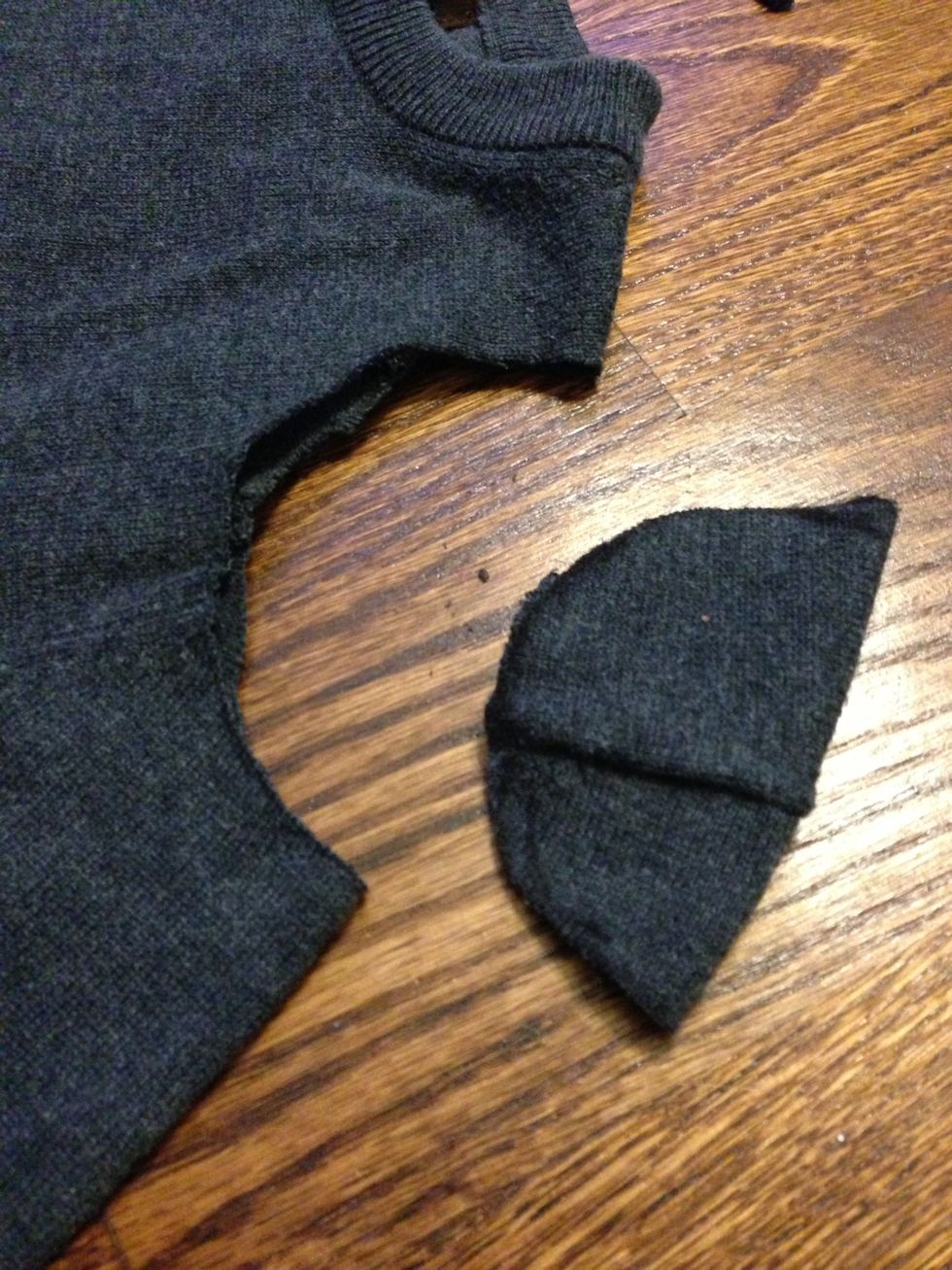 Keep the scrap for the other hole.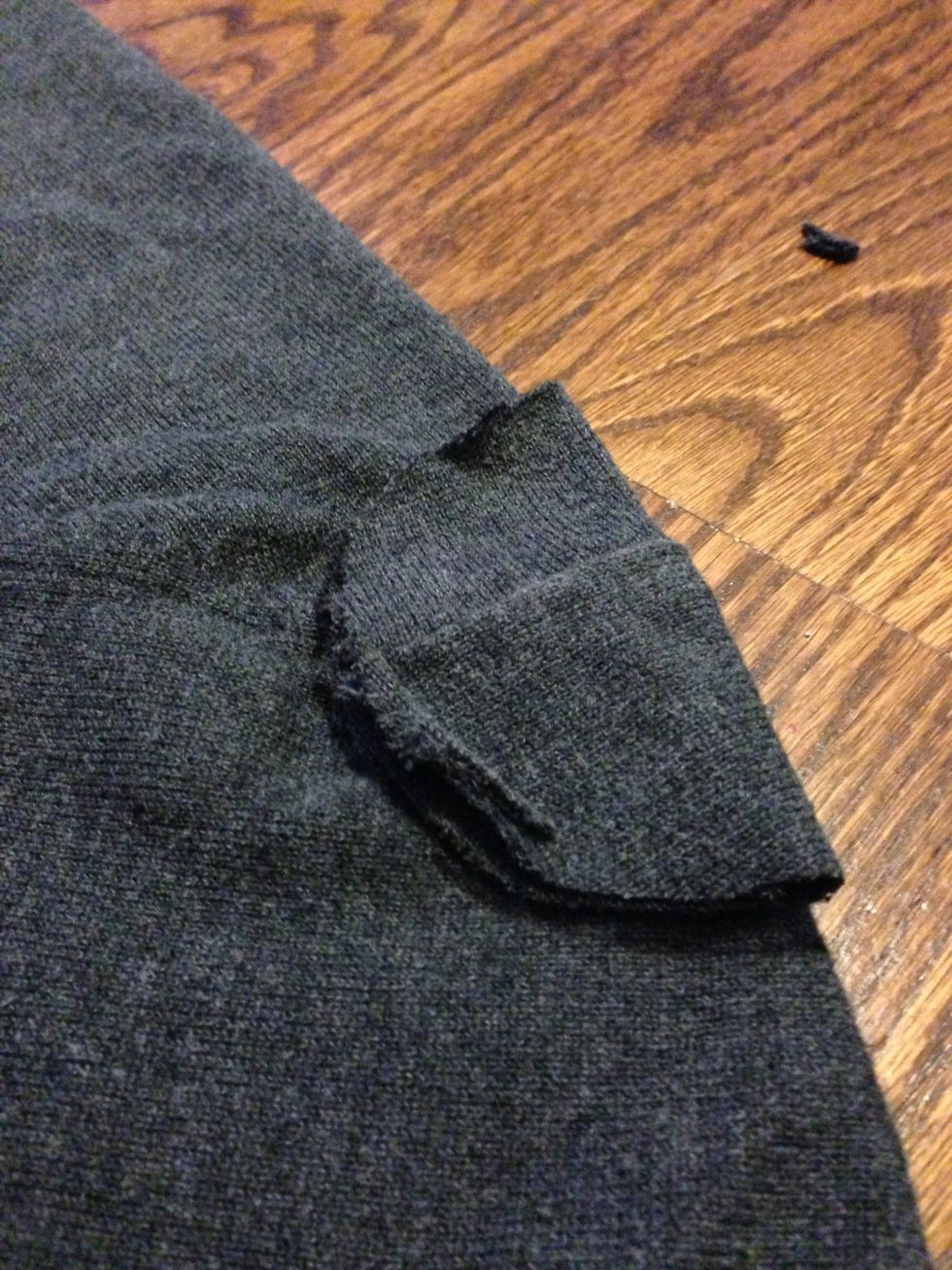 Flip the scrap over and trace on other shoulder. Cut that out also.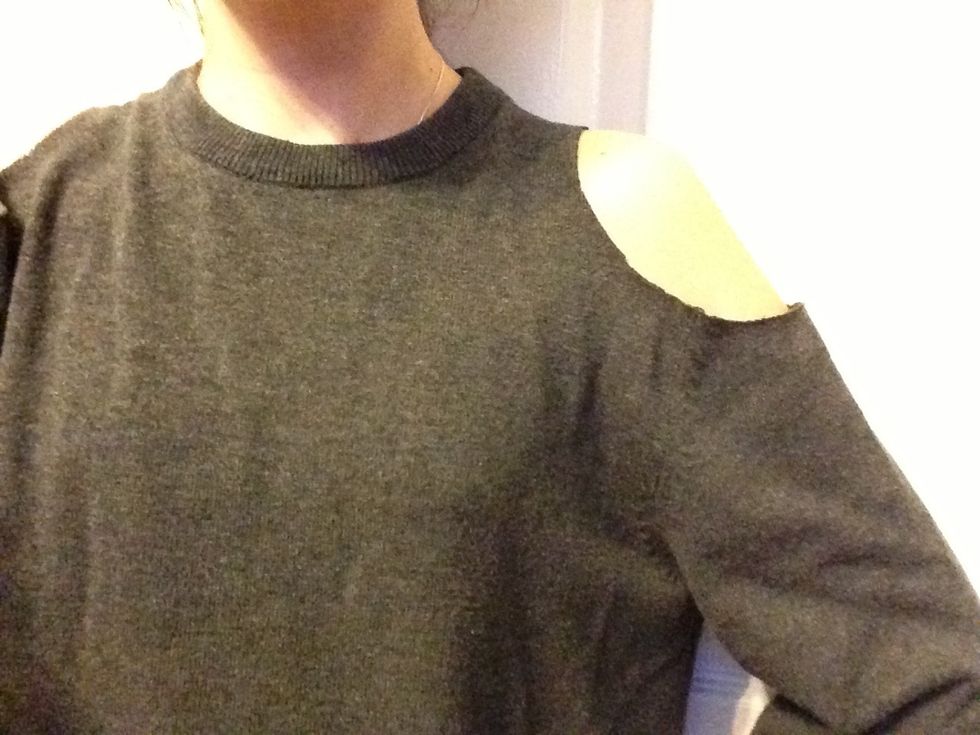 Try it on and make sure you like it.
Place studs.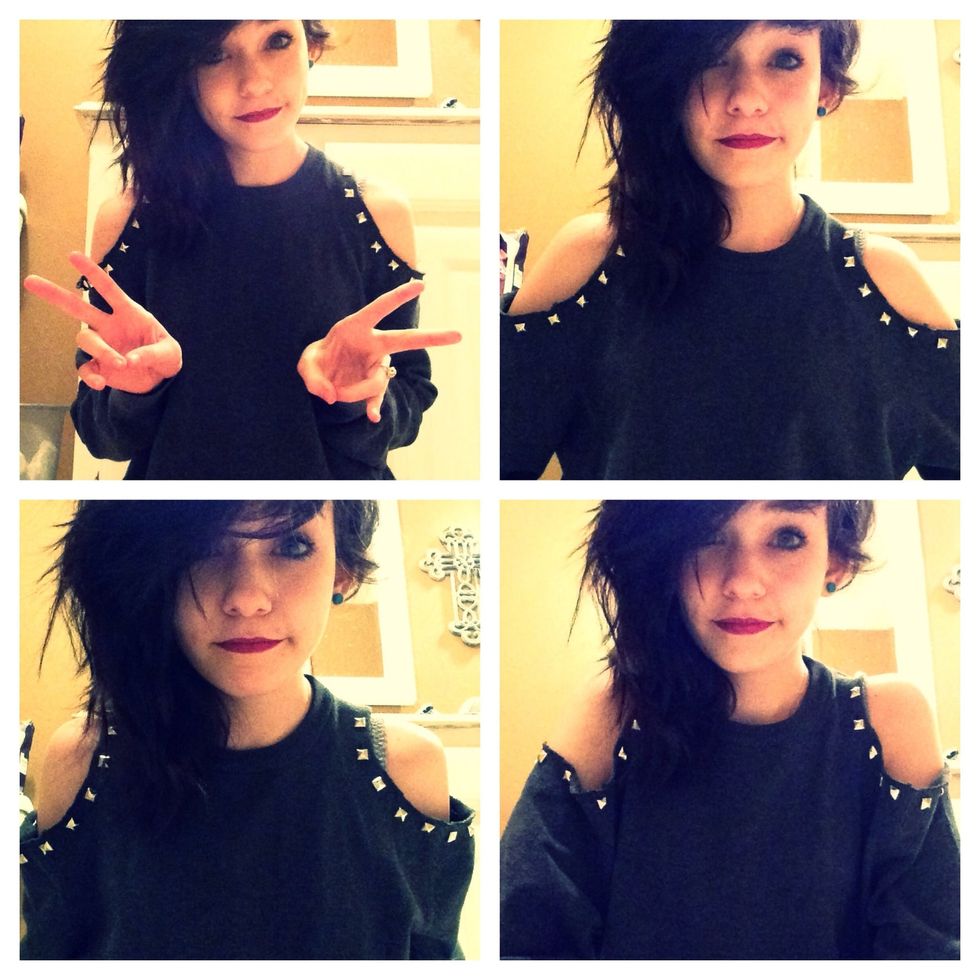 I love it! I hope this inspires you to go thrift shopping and DIY your own stuff!! ~Muah
Any sweater or sweatshirt.
Scissors.
Studs or jewels (optional).
Marker.
Butter Knife.