Create a Shelf Timer on an Alto Shaam CTP Combi
10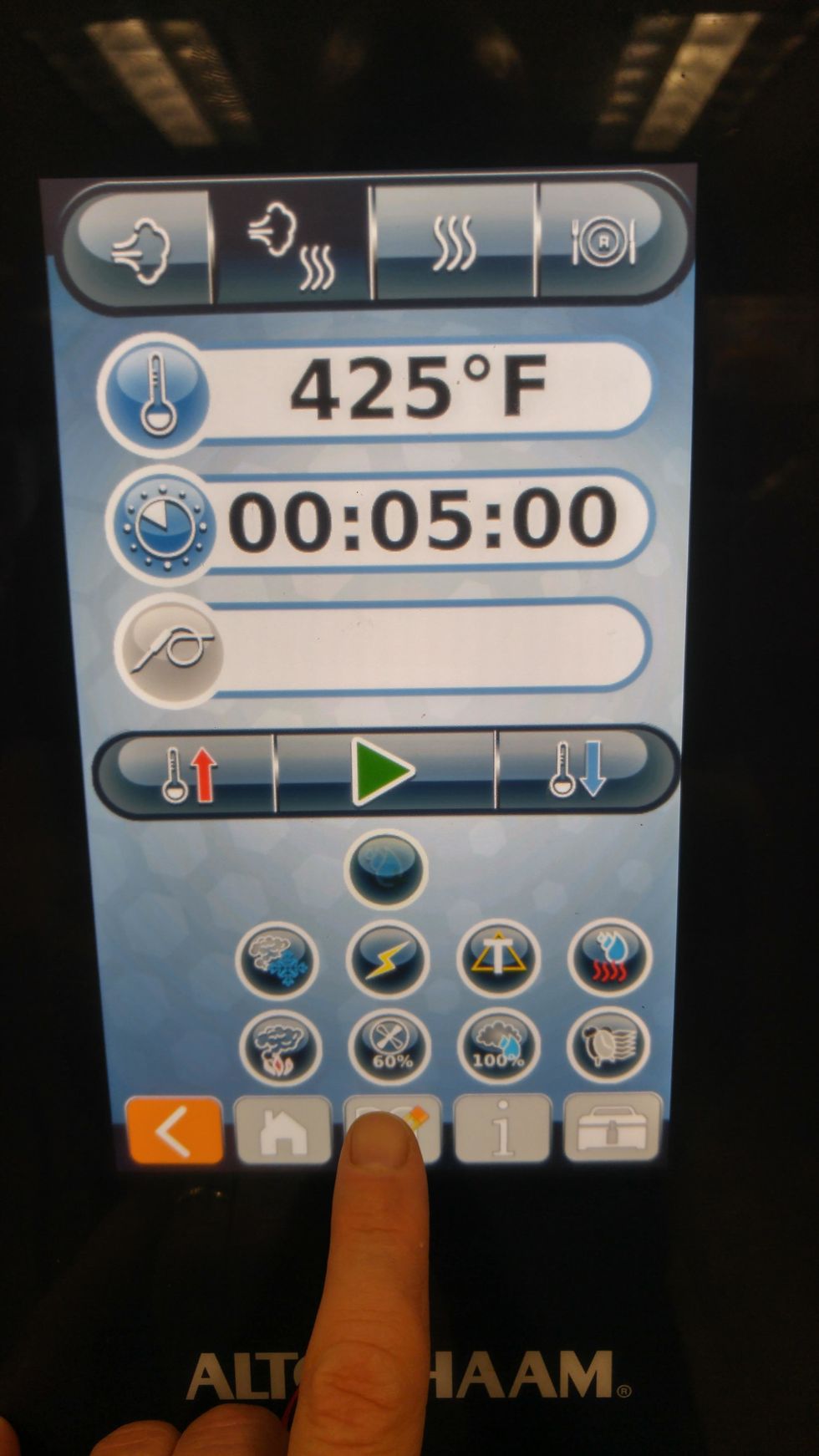 start by pressing the write program button located at the bottom middle of the screen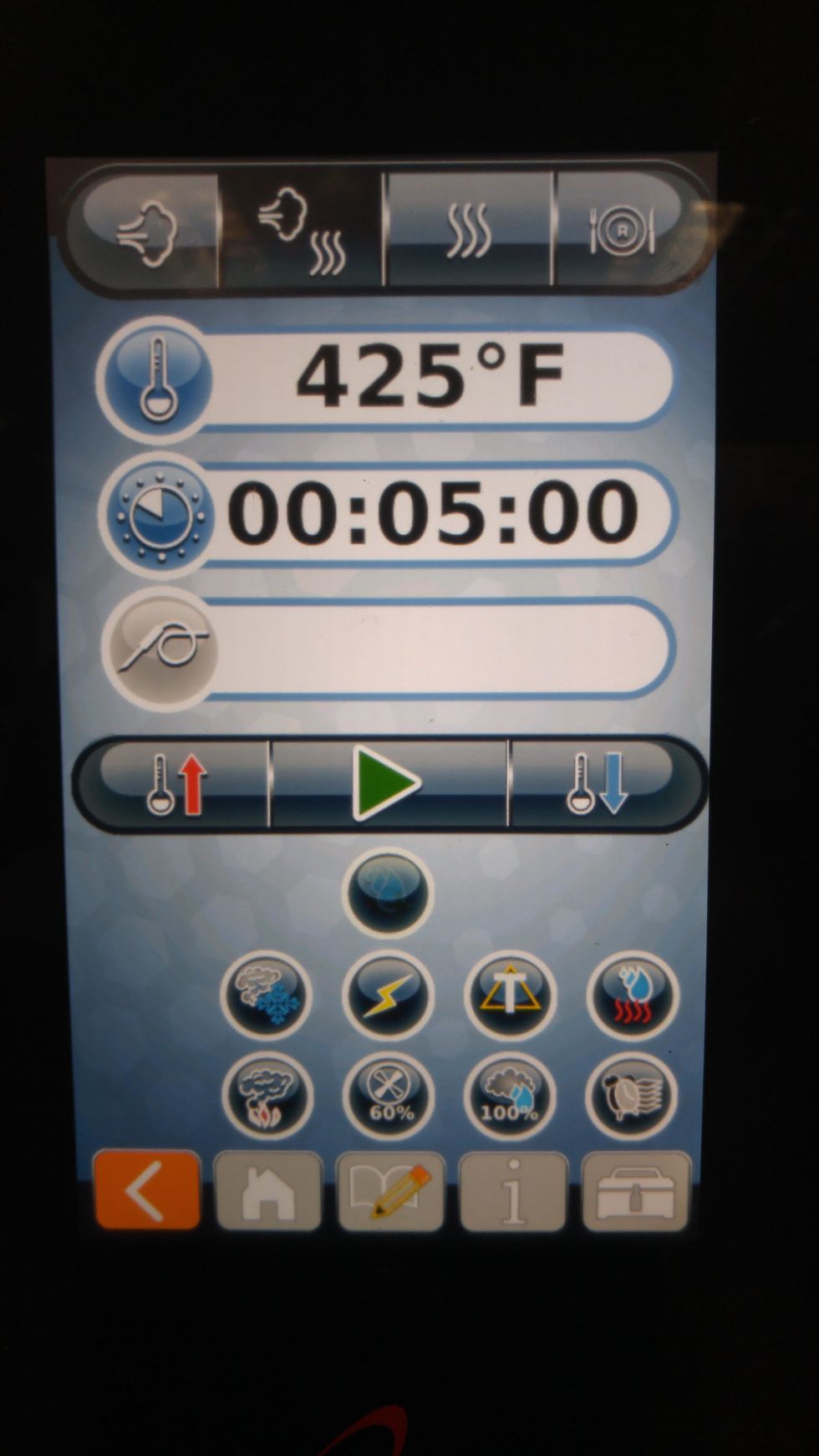 Set all the parameters you want. Here we have combi mode at 425F, 60% fan, 100% humidity and reduced power.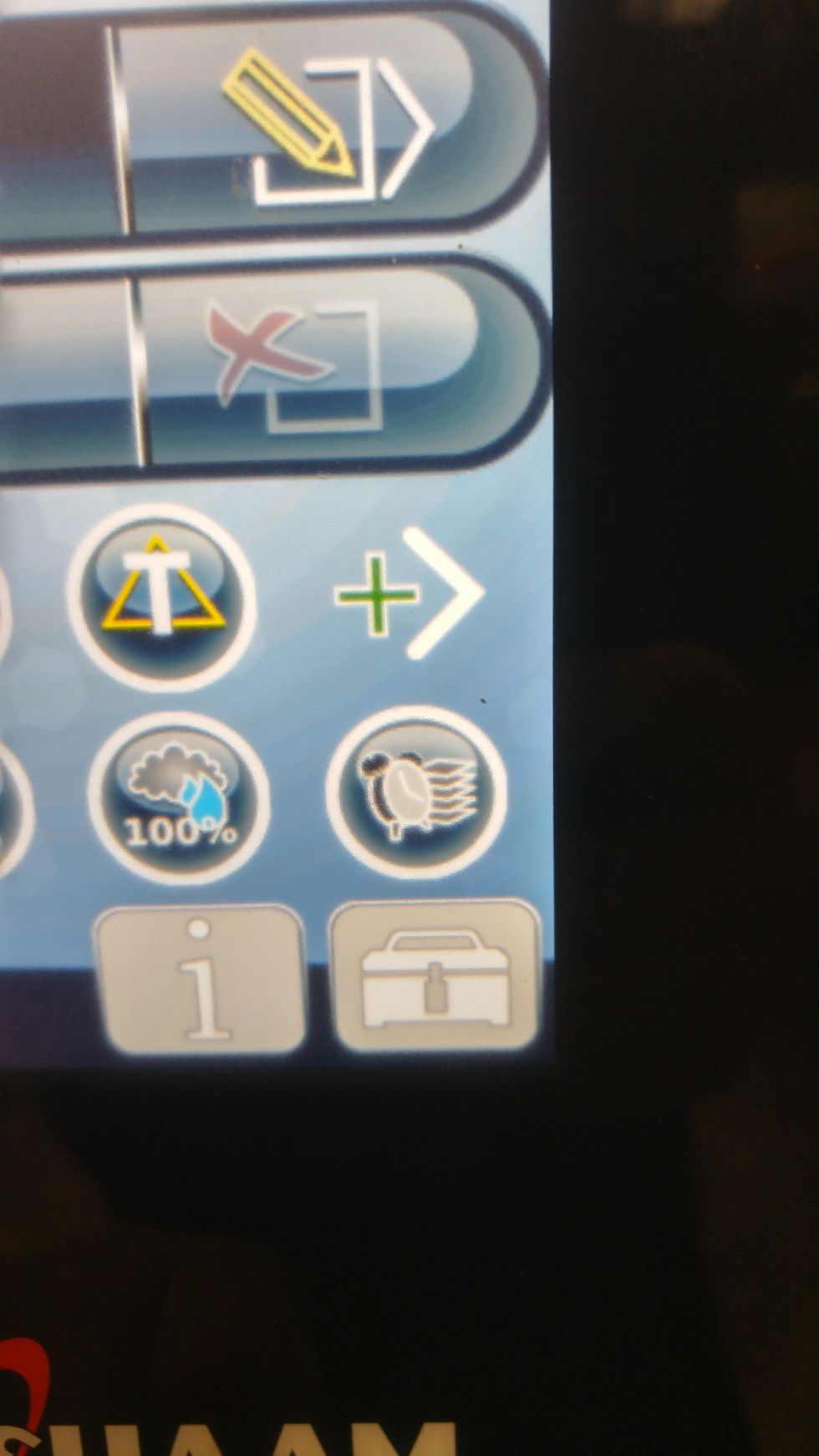 the shelf timer button is at the bottom right of the screen. press this icon to enter the timer screen.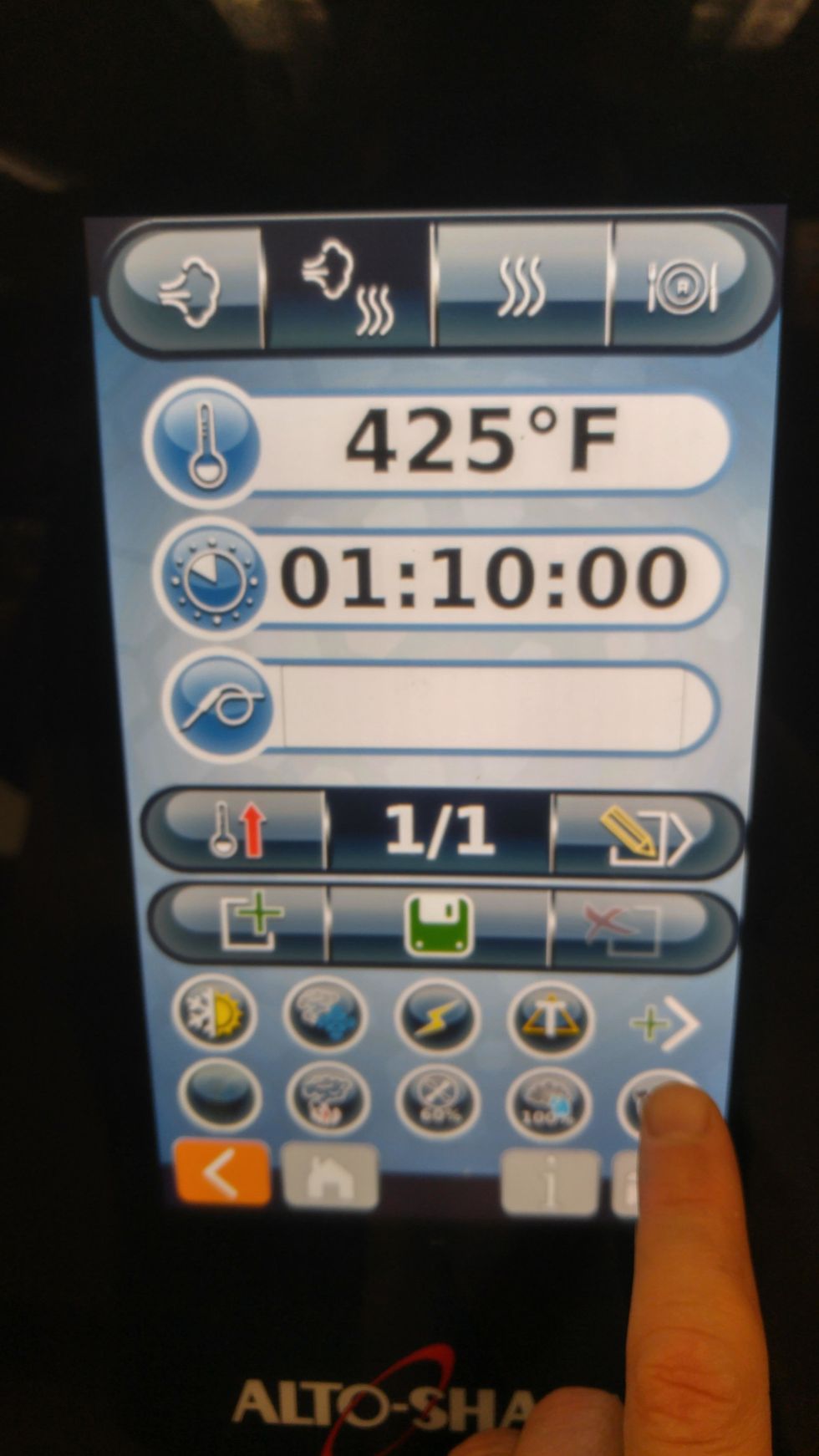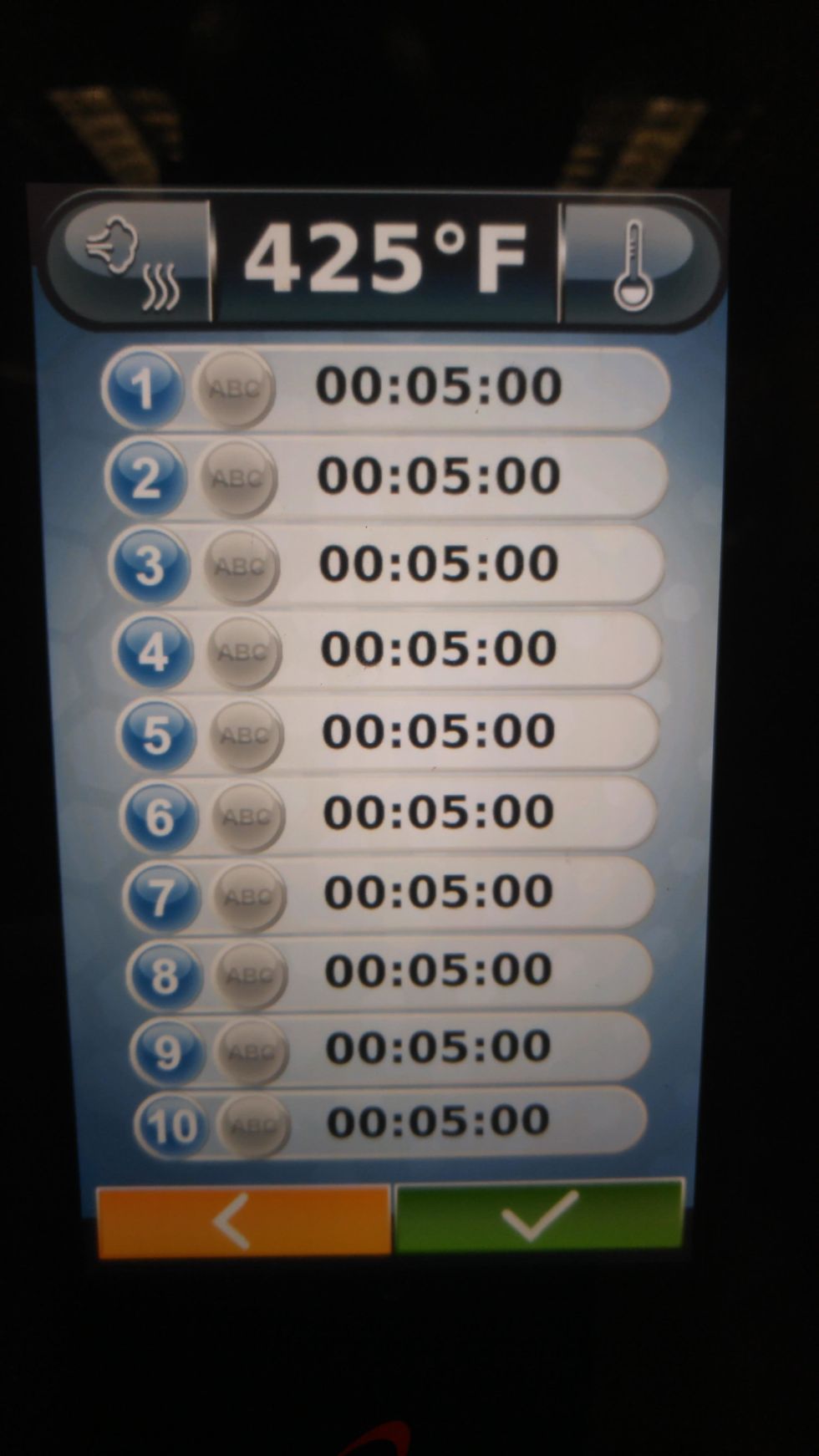 to change the timer for each shelf, simply press the time and enter the desired time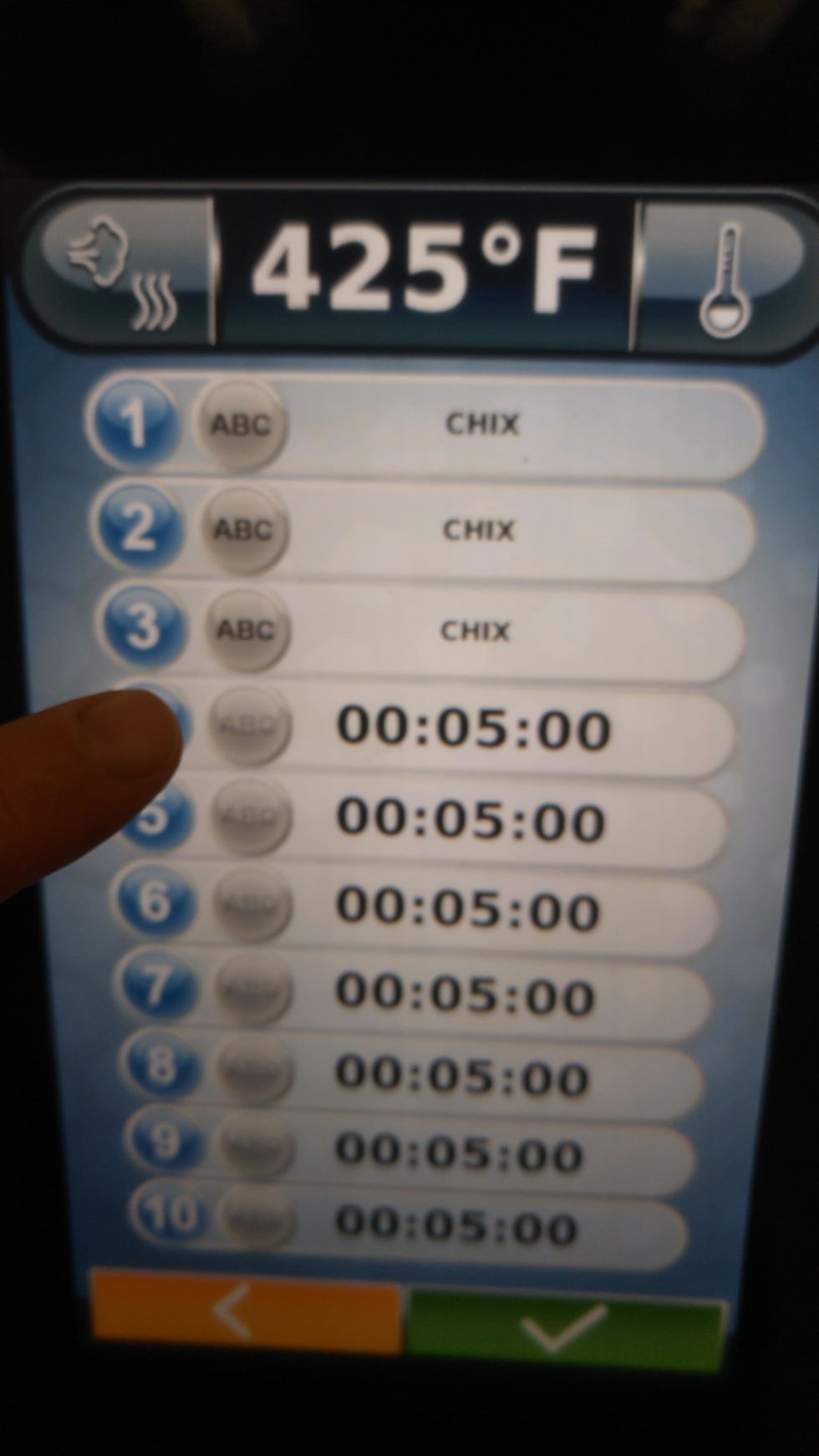 press the shelf number to toggle between time and name to enter a product description
type in item name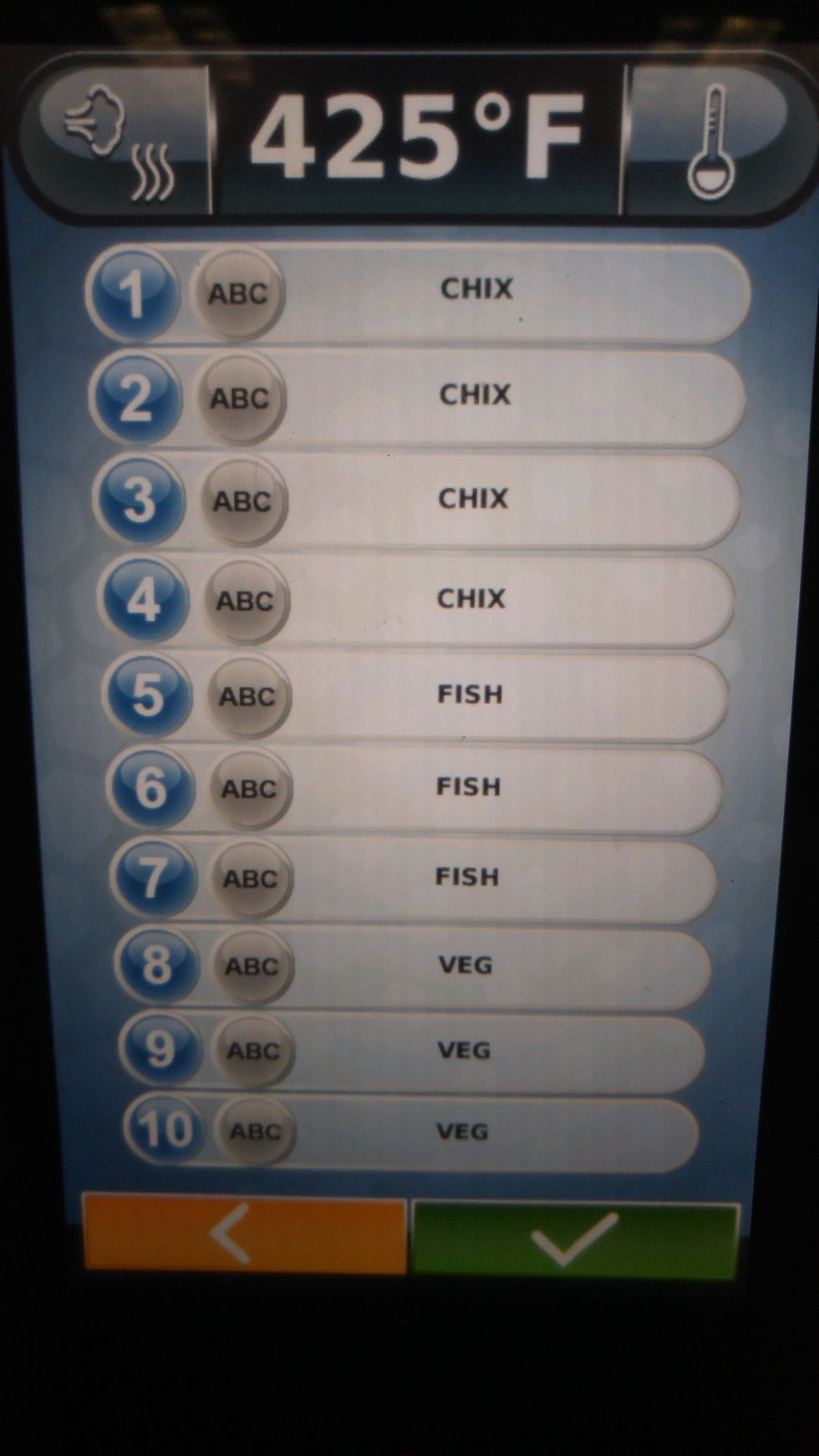 press the "abc" button to toggle between the time and name.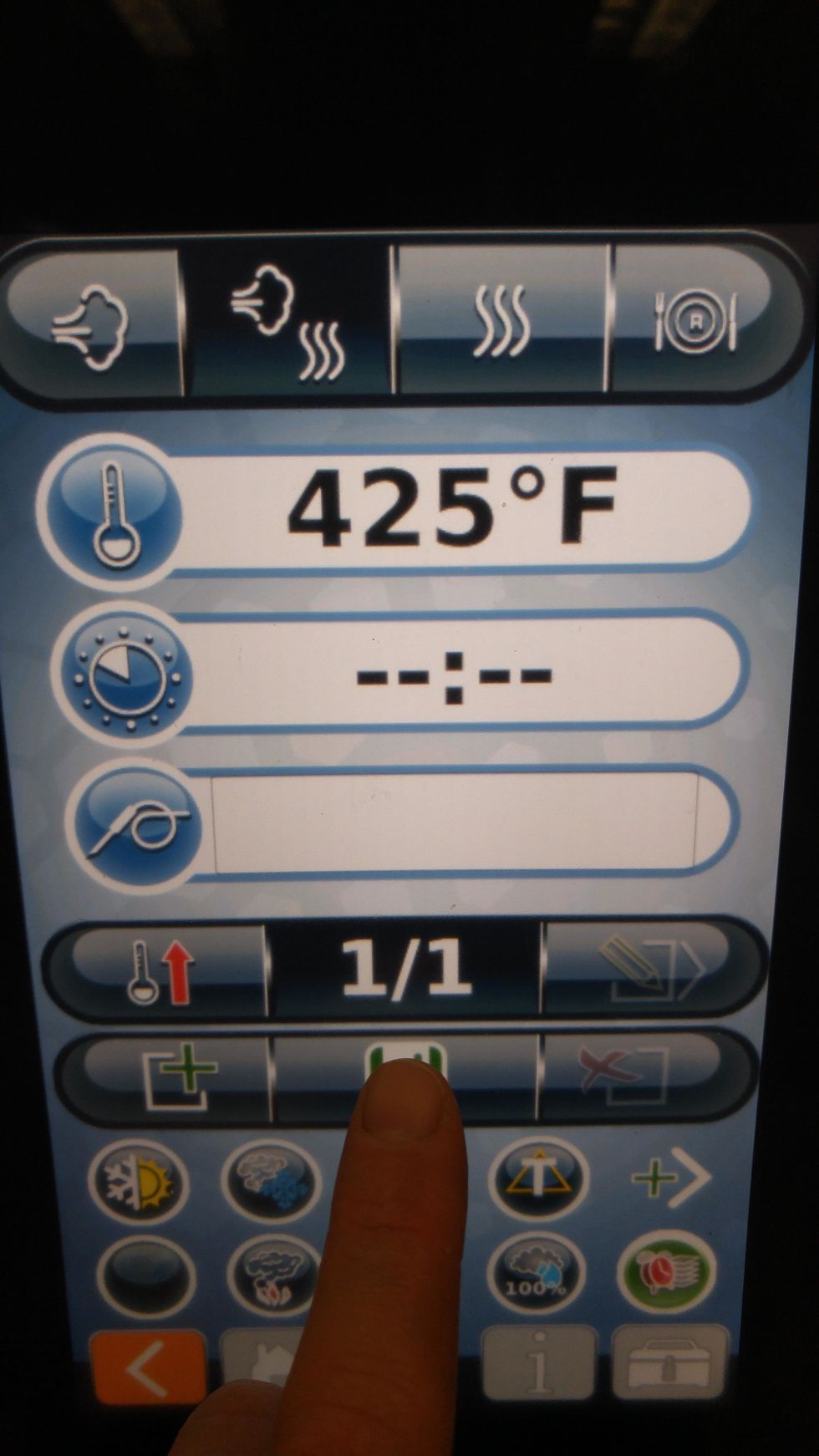 when you've added all the info you need, push the arrow back button located at the bottom left of the screen and push the green "disk" save button
Give the program a name such as "lunch Monday" or "brunch proteins" to make it easily identifiable for staff.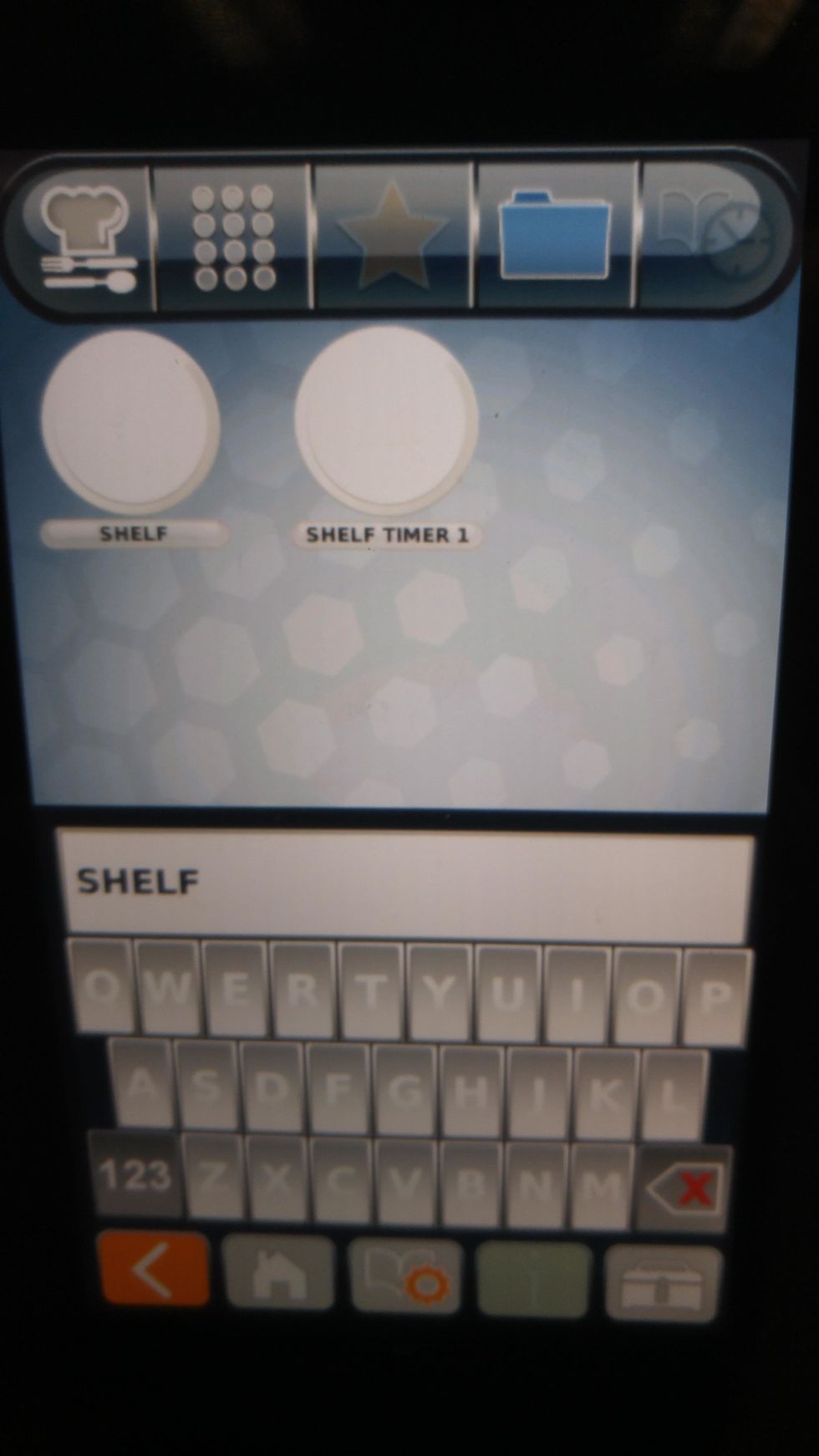 from the recipe book main page, either scroll to your program or use the magnifying glass and start typing the program name.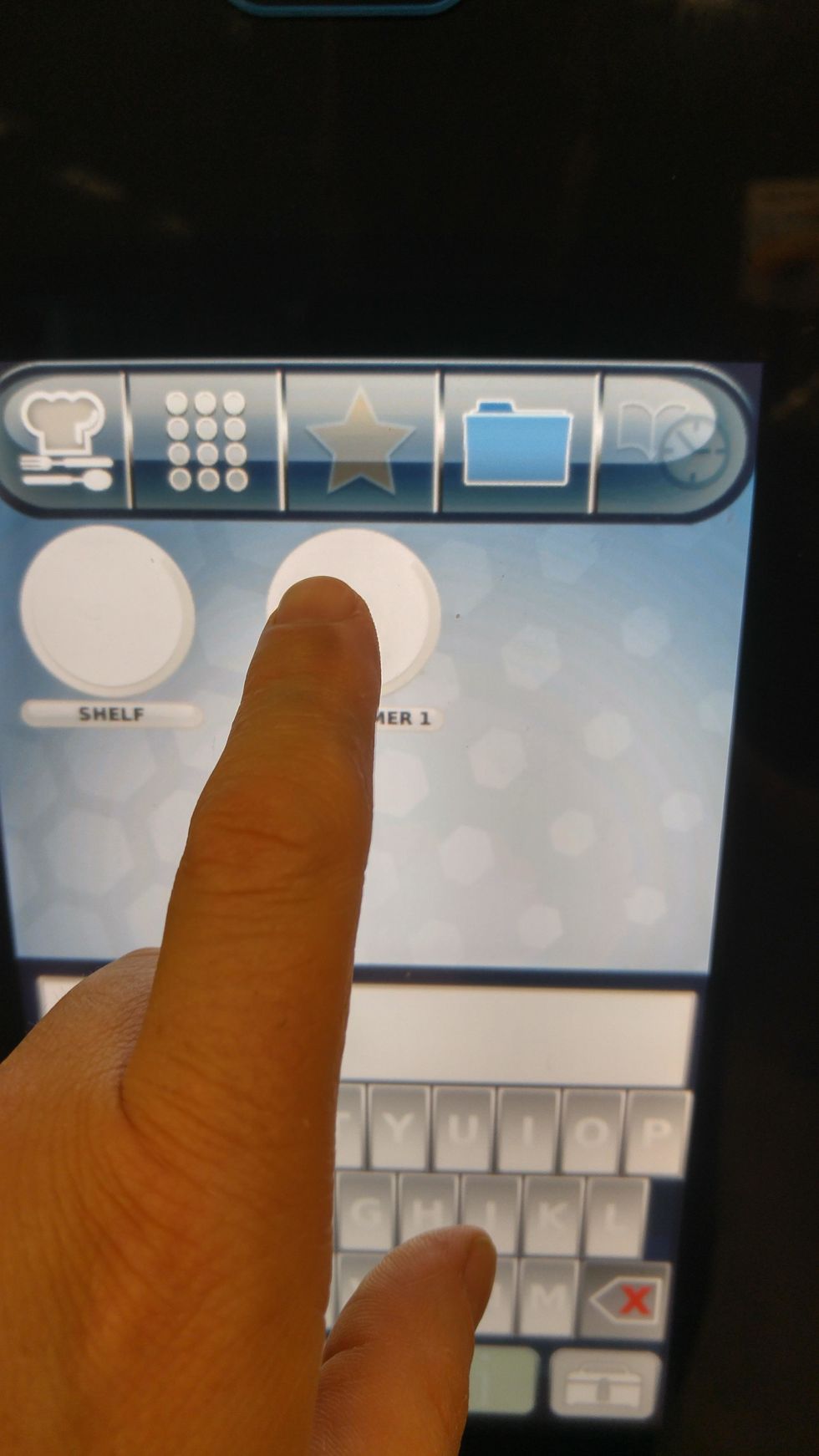 When you see the program you want, push it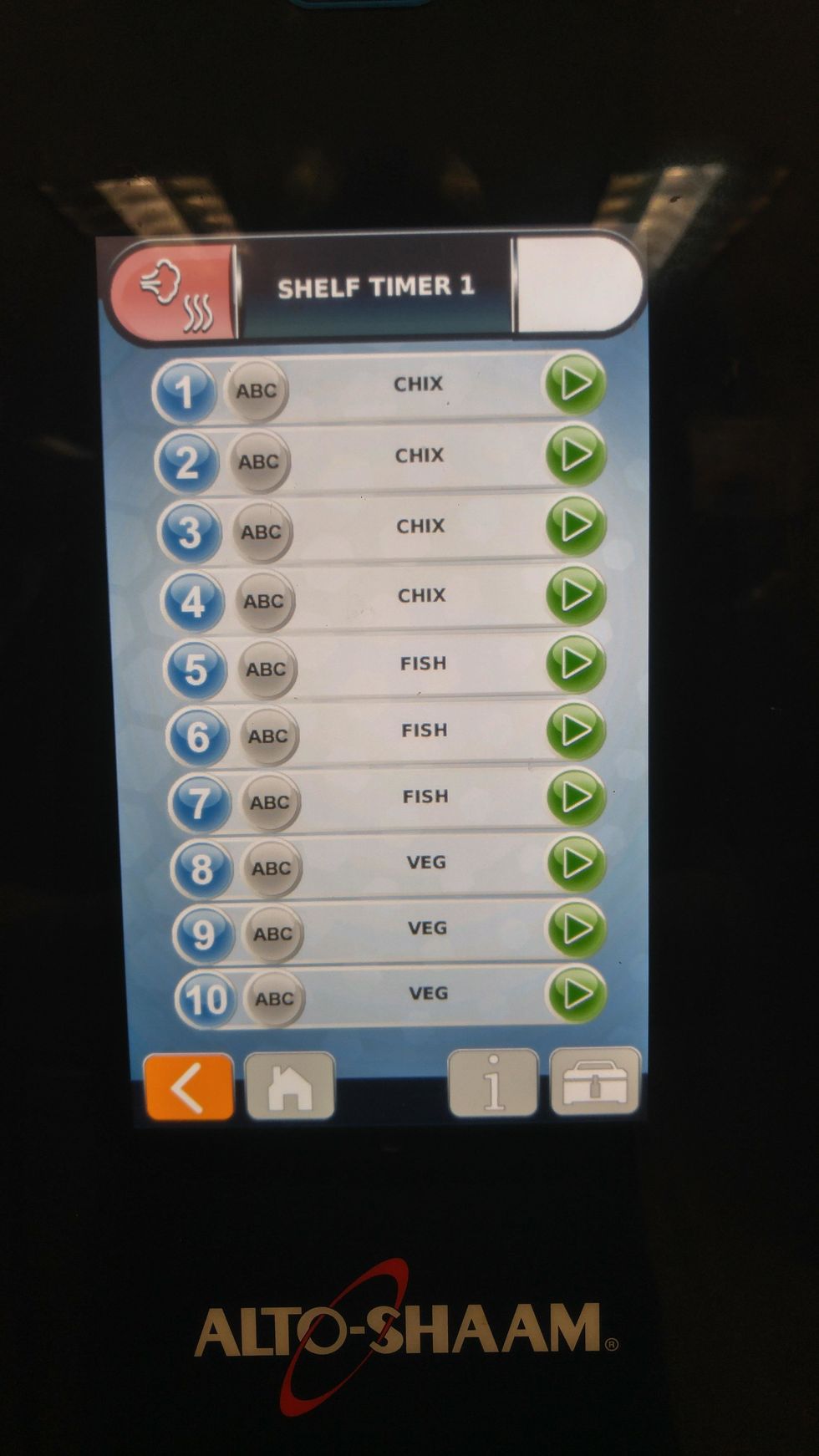 the oven will start running and will continue to do so until you push the arrow back button and push stop. Now you are free to load product and push its corresponding button to start the timer.
The creator of this guide has not included ingredients