Create a Shadowbox Gift Box for a Baby Shower
44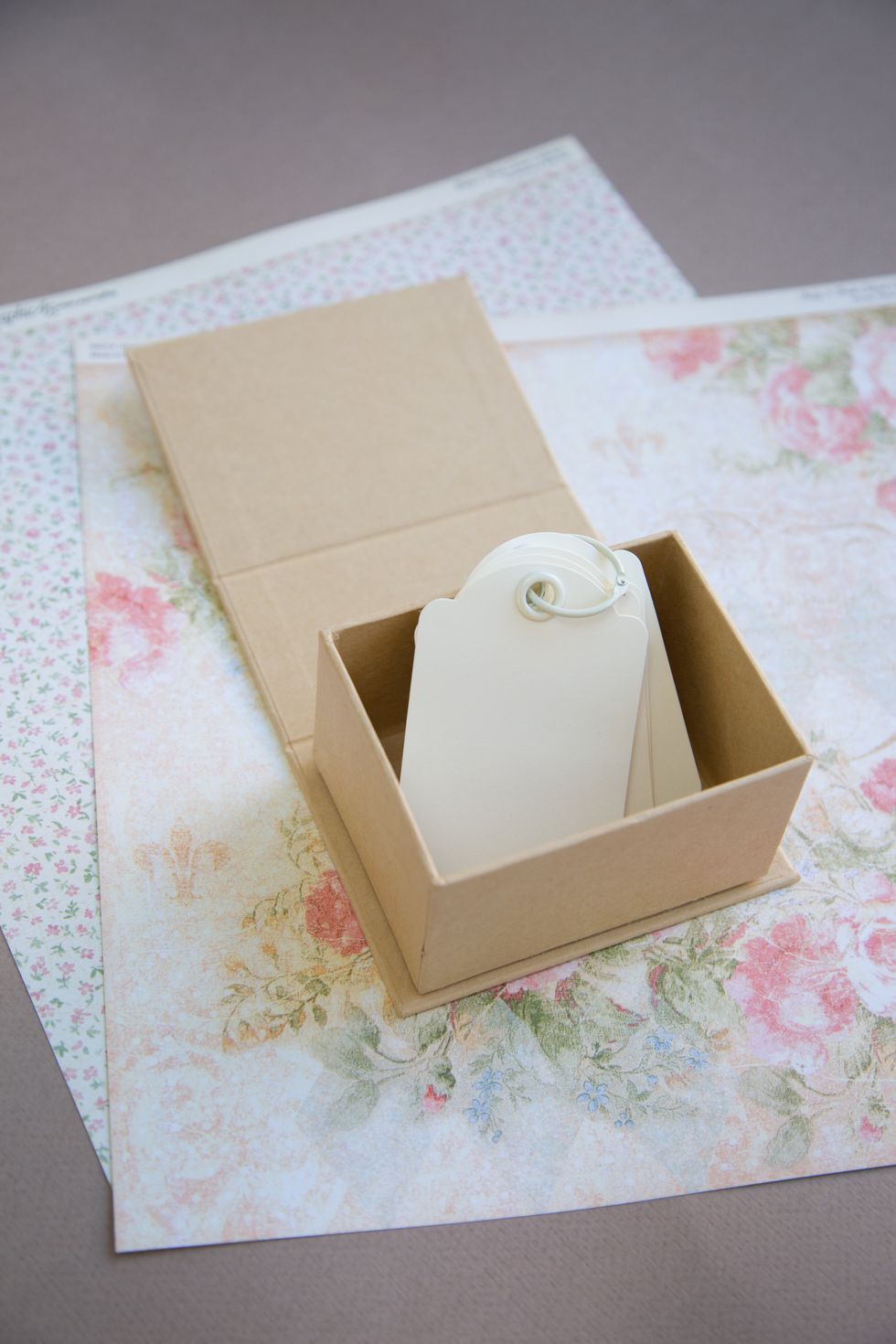 Use Graphic 45 ATC Book Box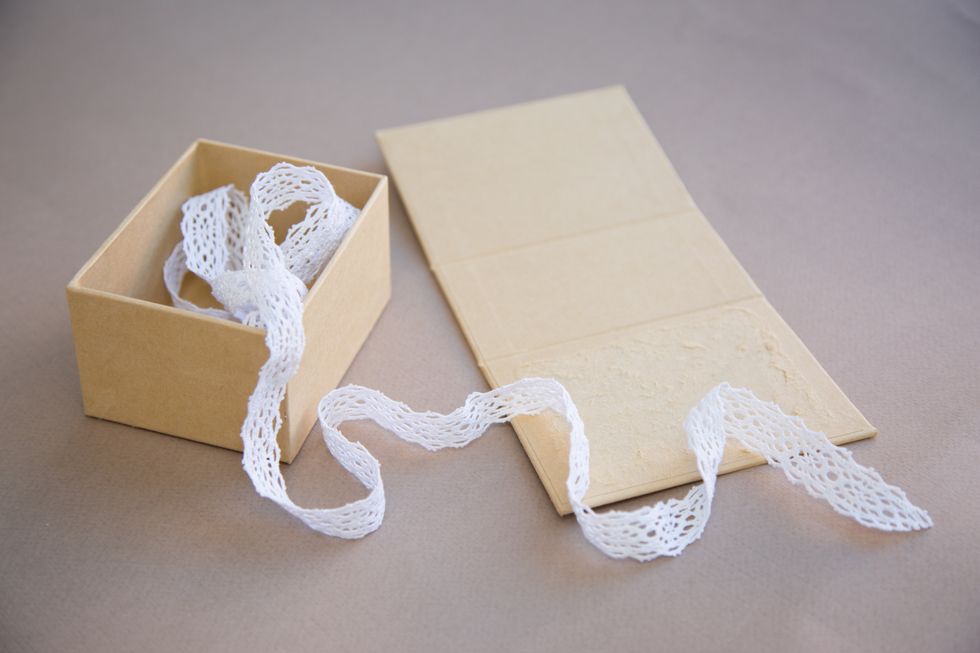 Tear off the top of the box
Add lace handles for handbags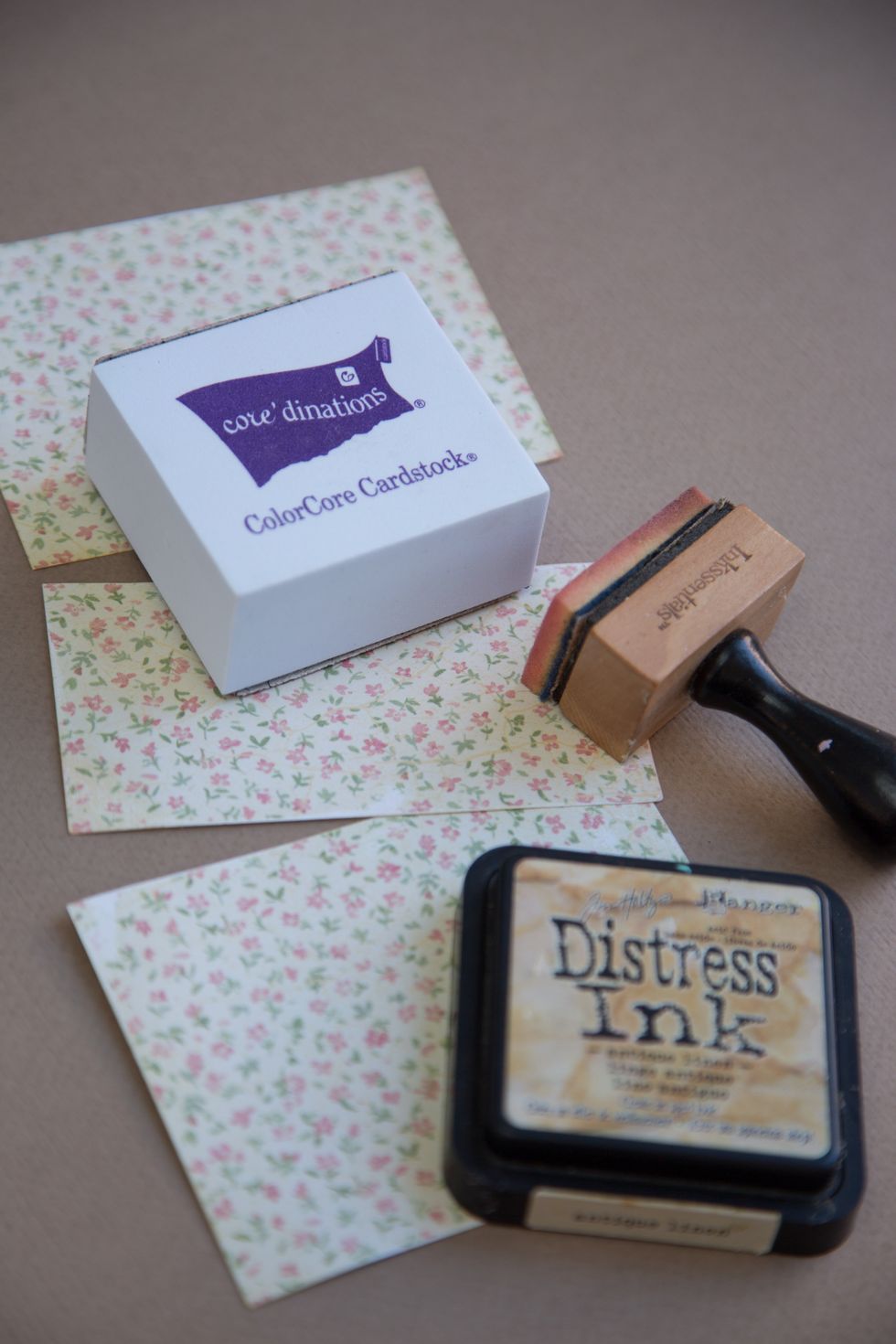 Cut out 3 parts of the paper and Distree it on edge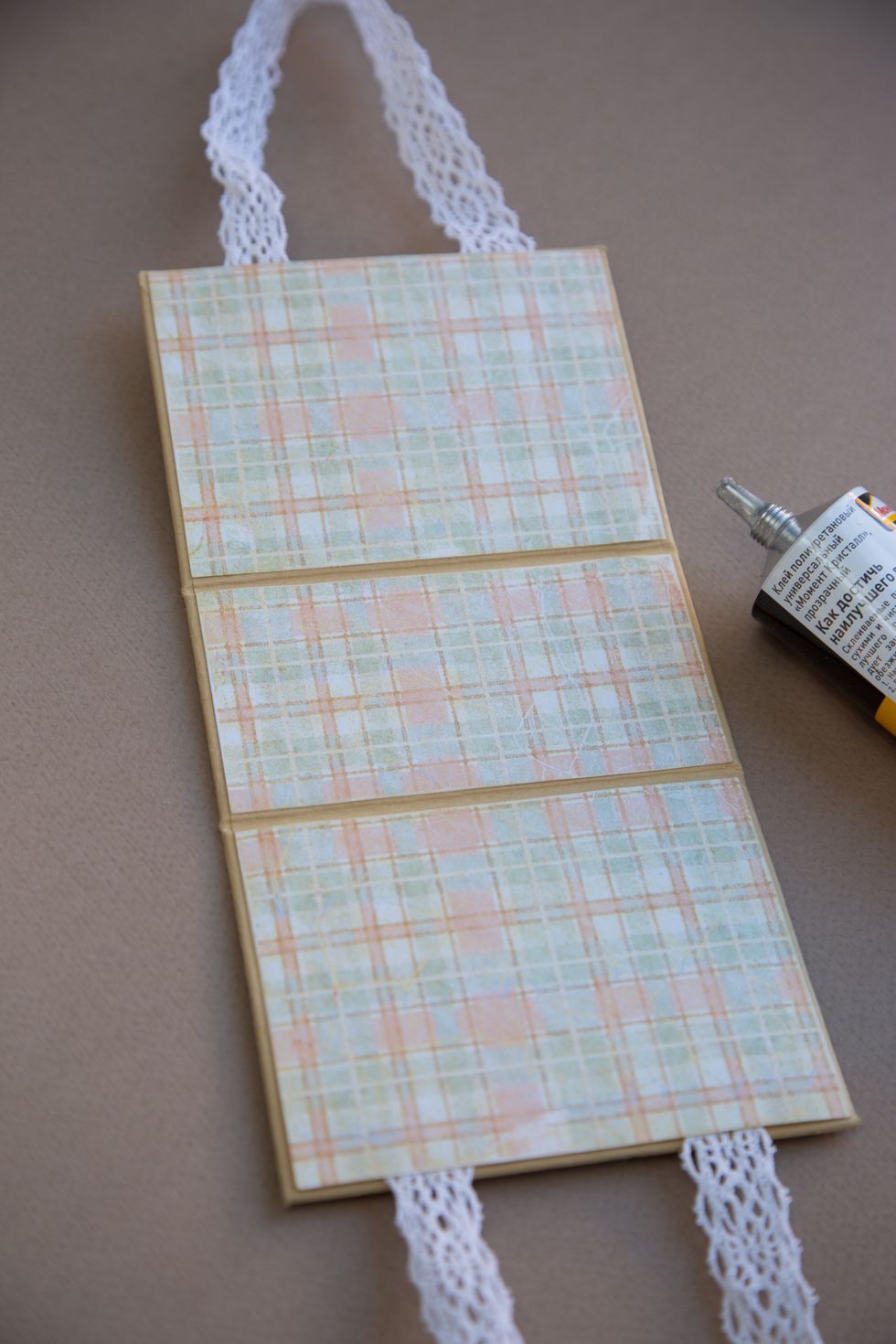 Glue the paper to the inside part of the box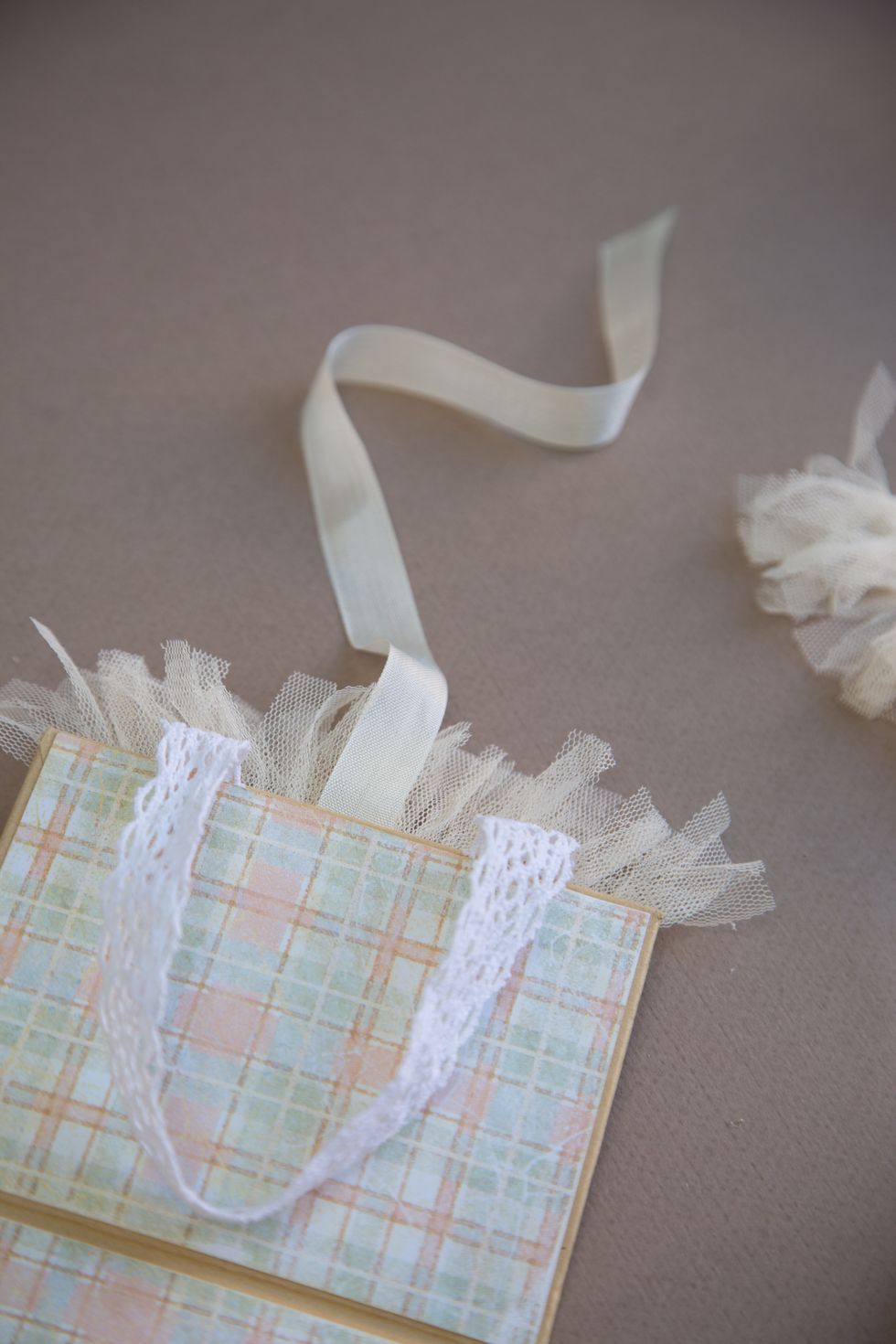 With the upper part of the box glue lace and ribbon for tying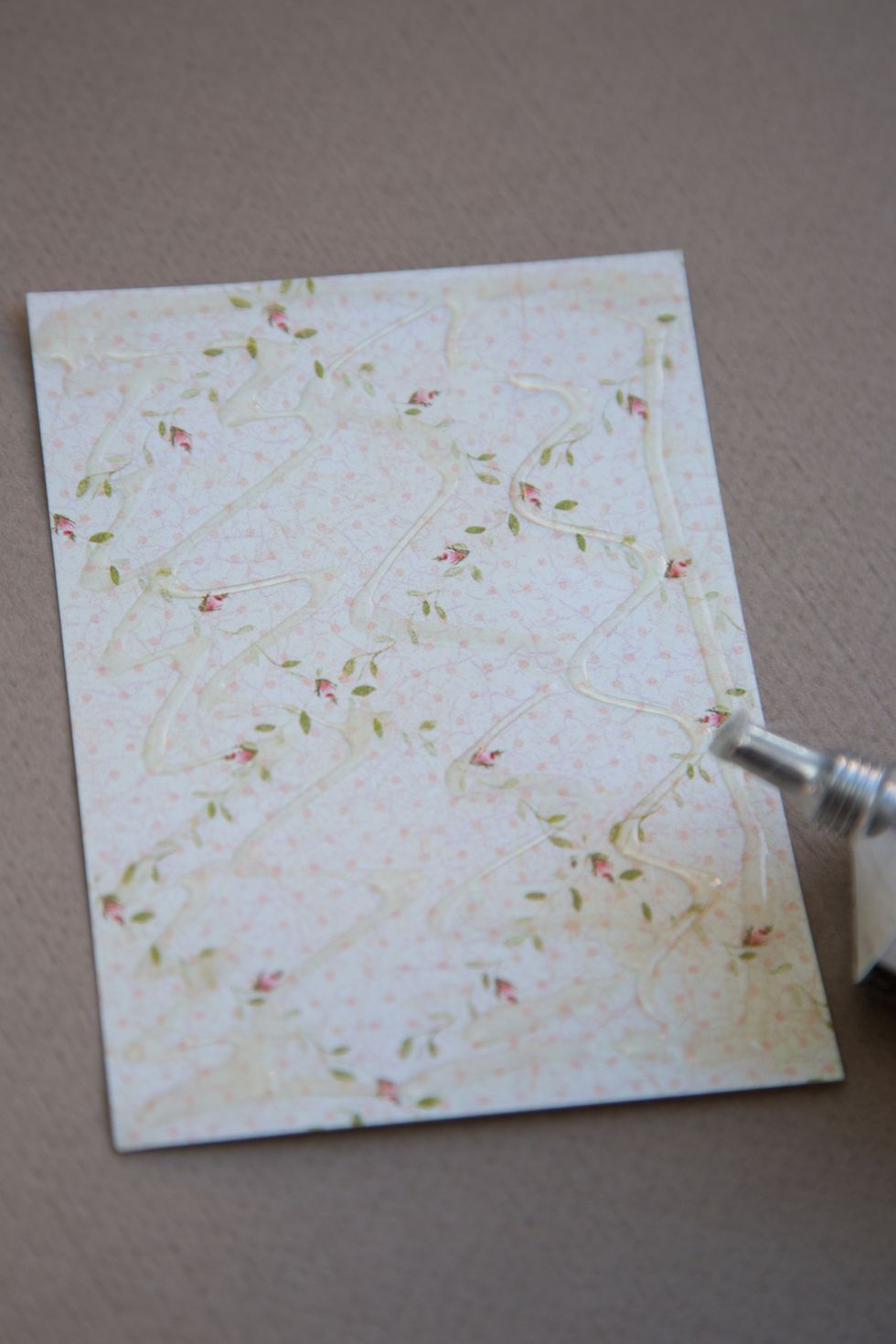 Smeared glue thickly!
Paste paper inside the box.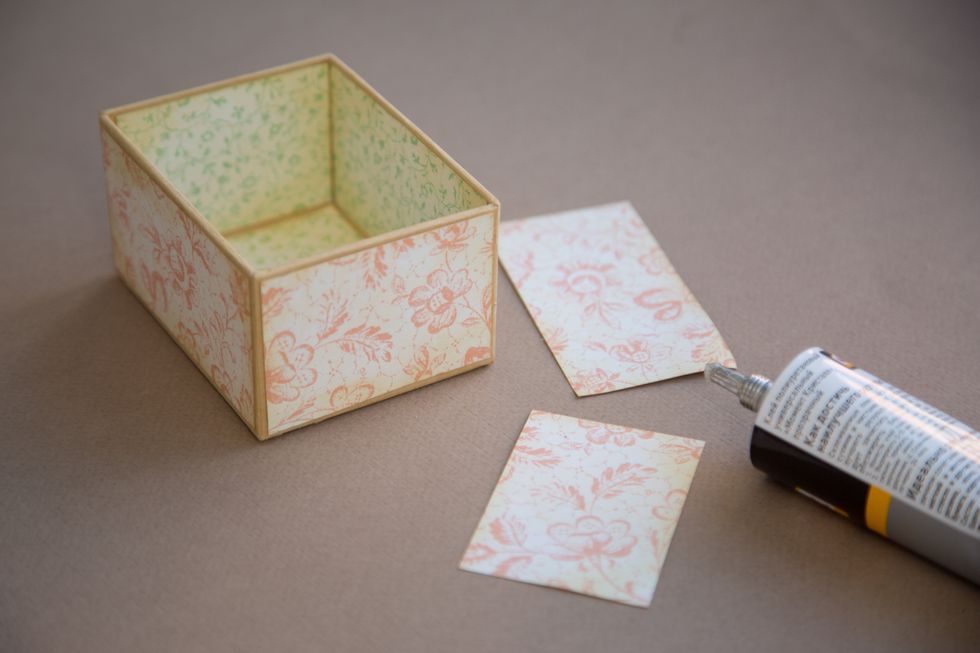 And outside too!!!))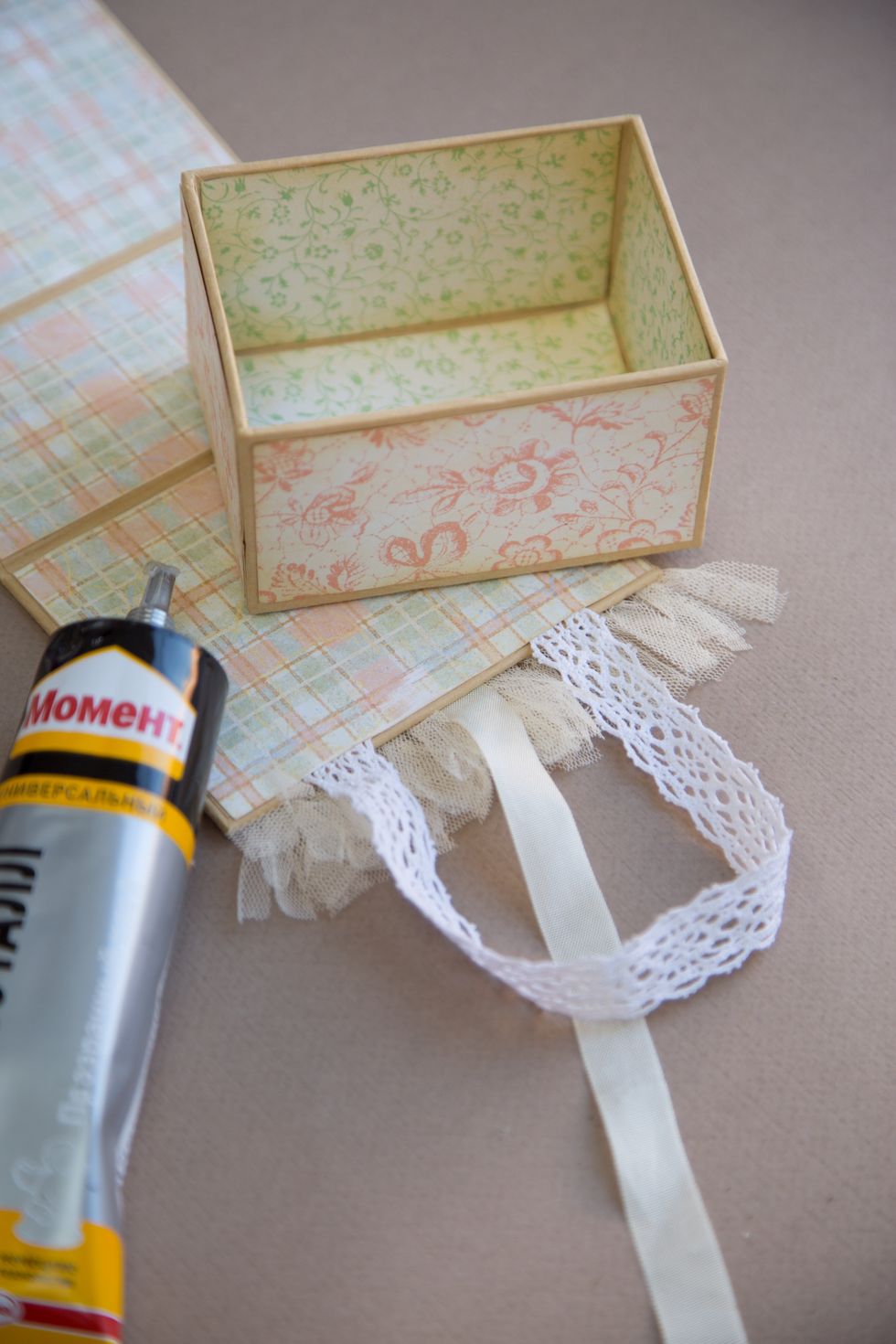 Time to stick the box on the foundation.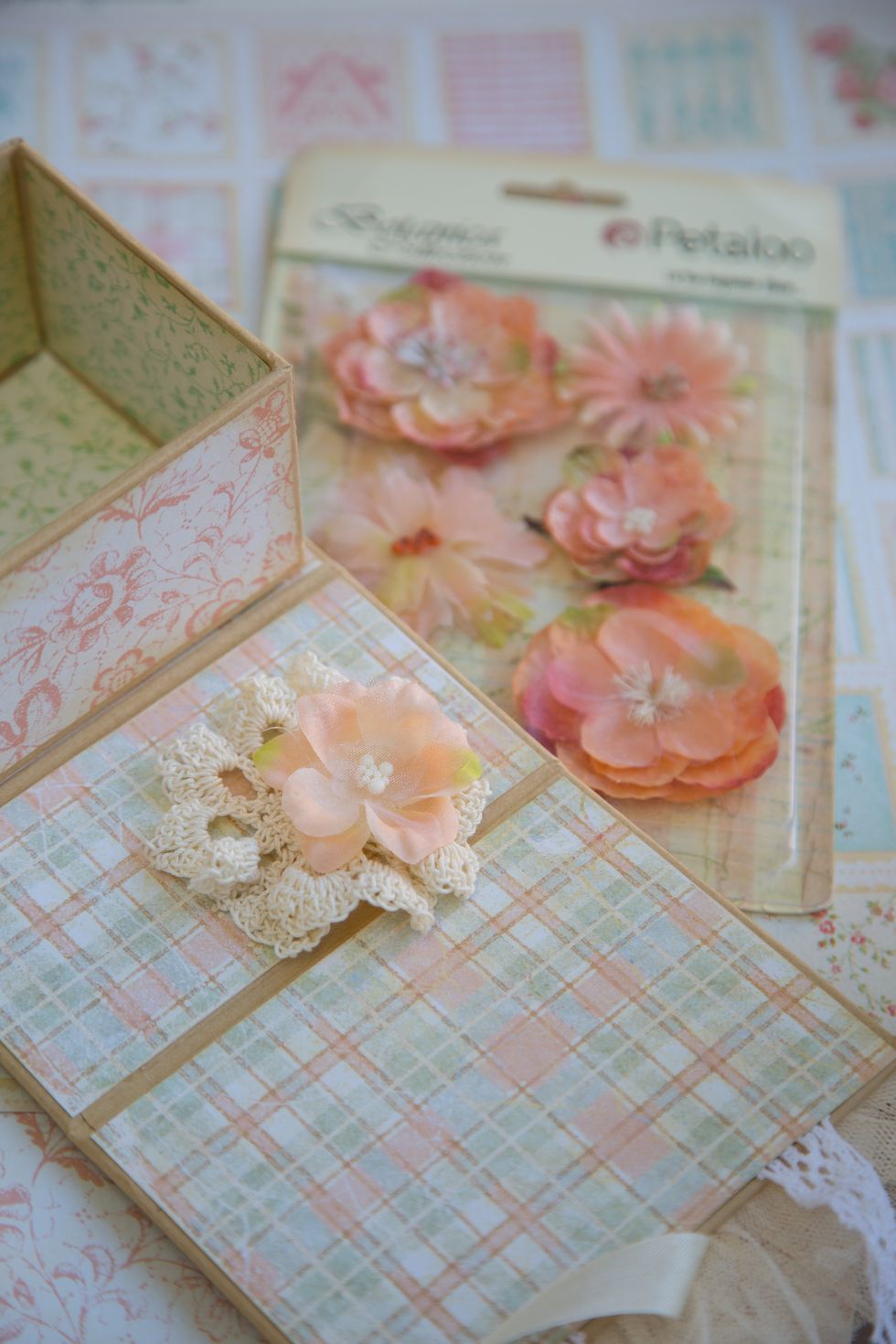 Now Decor box with Flowers, Lace and paper fussy cutting details!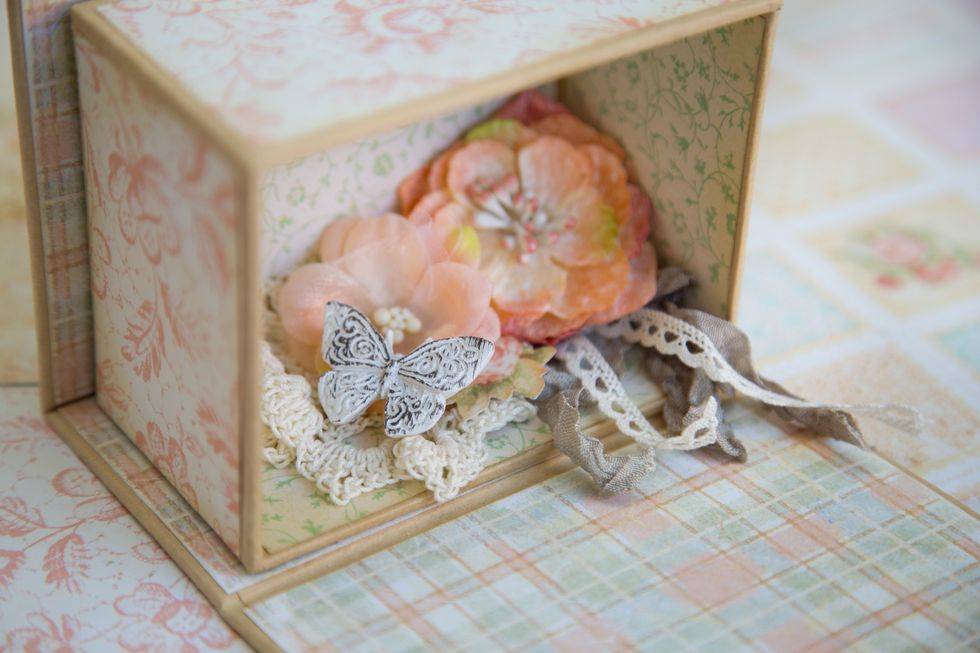 Many details on the shadowbox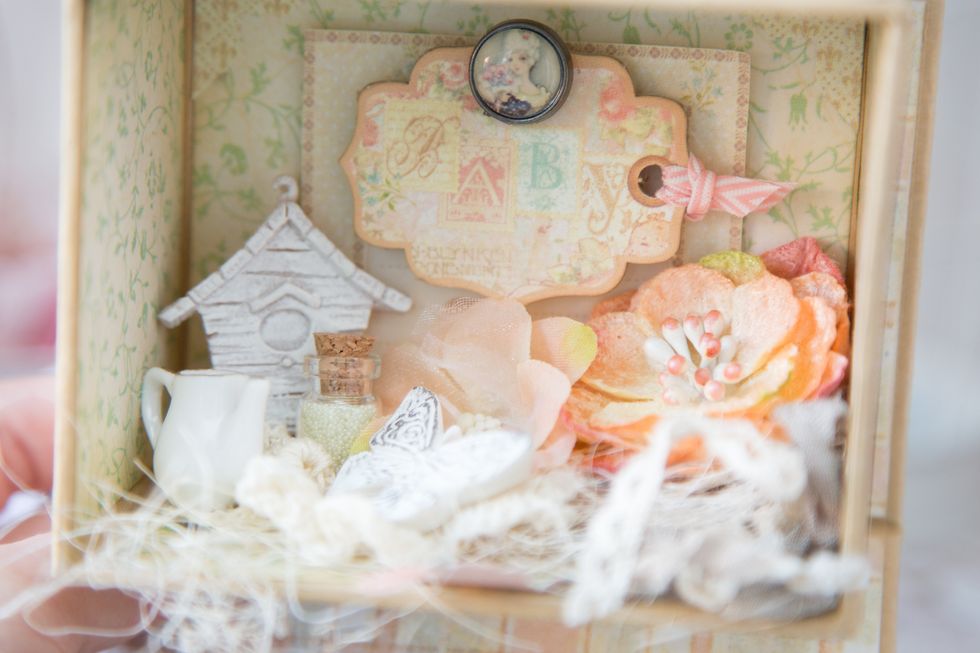 Chipbord is so beautiful!!!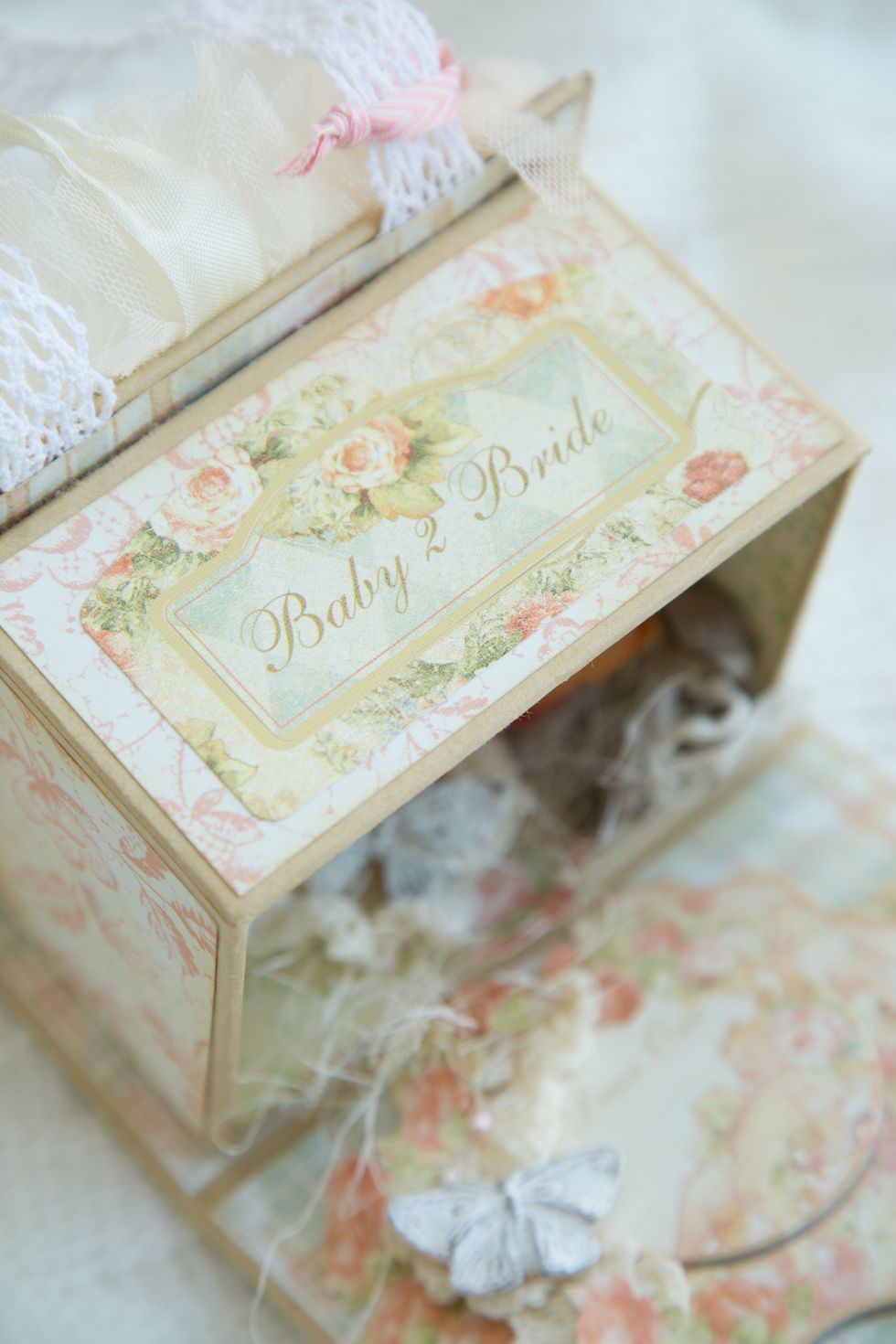 Use Graphic 45 Stickers to decor box! This way is so fun and easy!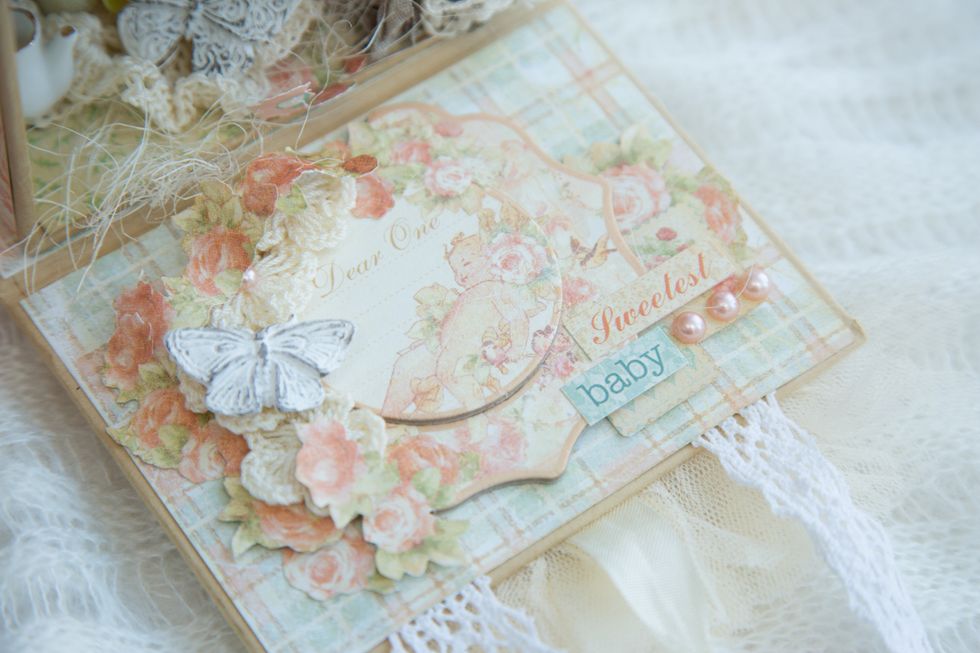 Create many layers with chipboard, stickers, paper and chic resin/ Add some pearls!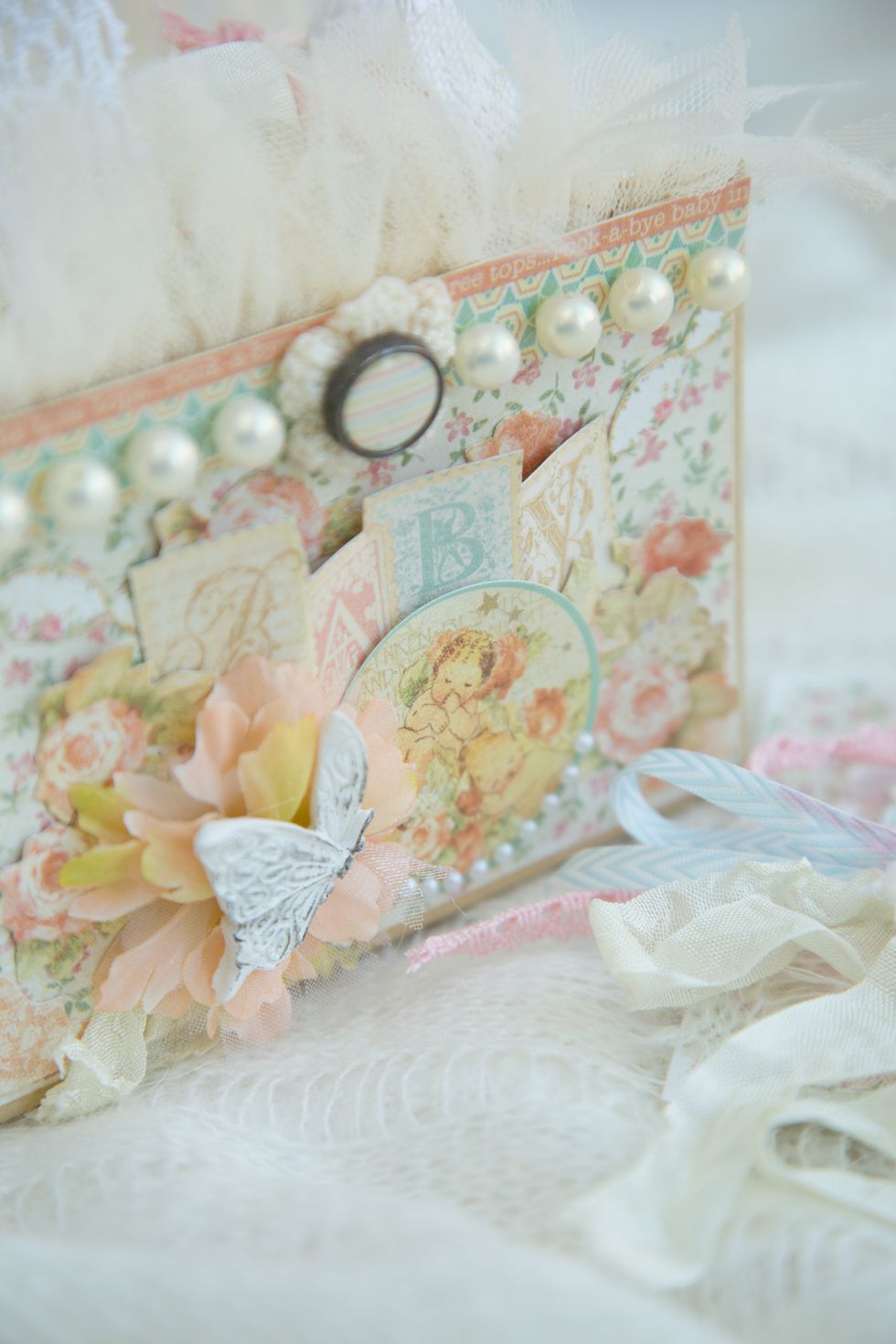 Beautiful!!!
Graphic 45 ATC Book Box
Graphic 45 Baby 2 Bride Deluxe Collector's Edition
Petaloo Flowers
Lace, Lace flowers
Prima chic resin
Miniature
Pearls
Glue