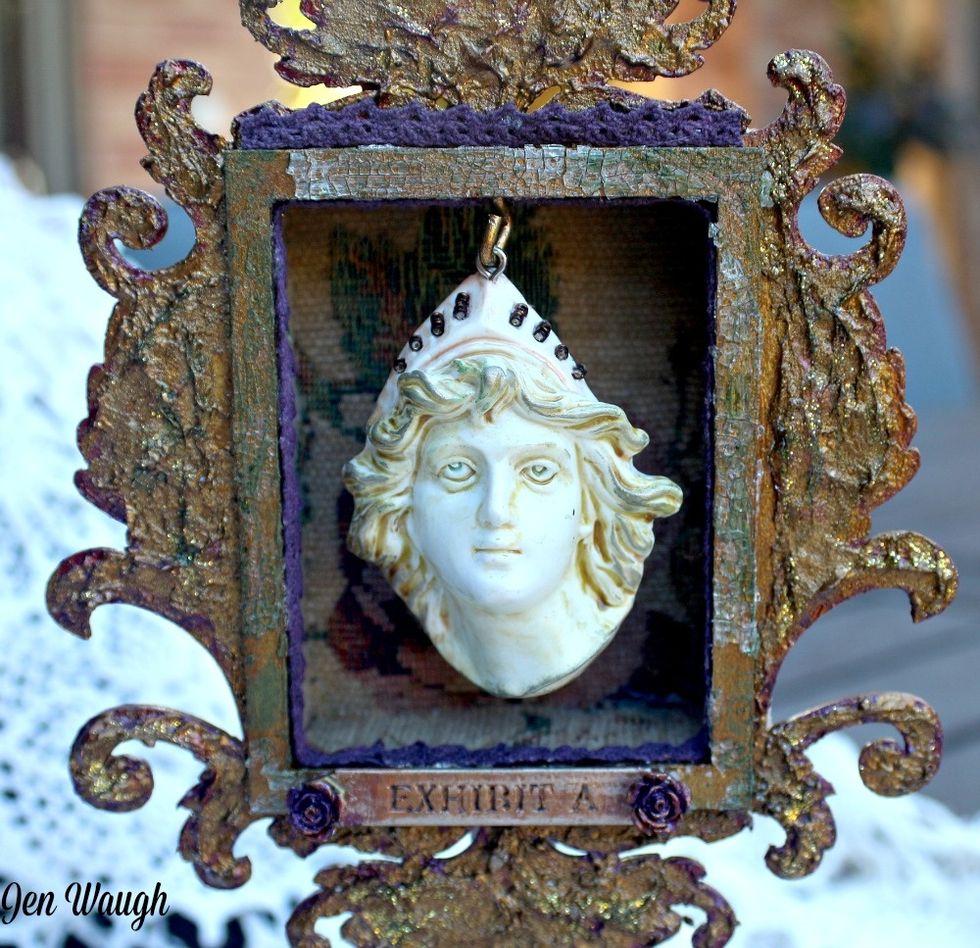 The shadow box is made from chipboard. I painted all the raw pieces in a gold shade. I them added a complimentary fabric to the inside and back of my box.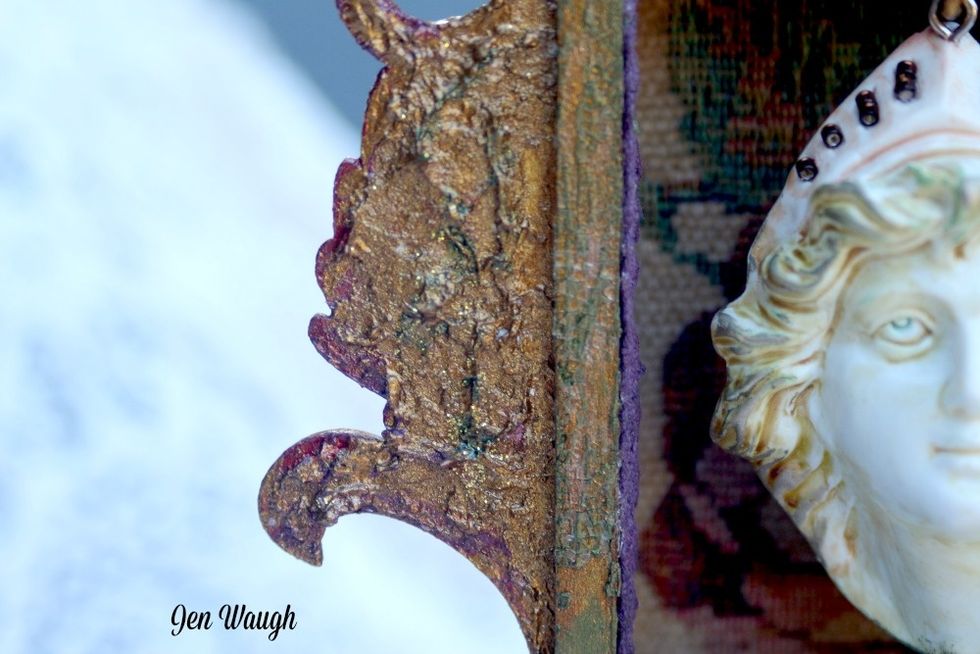 I used modelling paste to create the texture. Once it had dried I added another layer for even more dimension. I then painted in gold.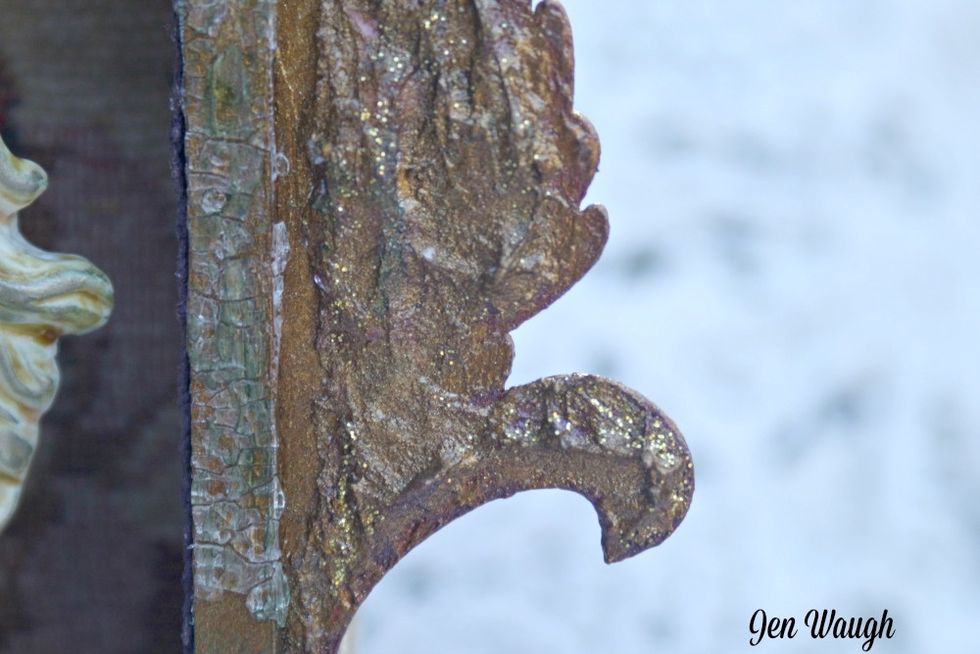 I used thinned down acrylic paint around the edges and middle of the modelling paste. Just little subtle brush stroked to break up the gold. I also added some glitter.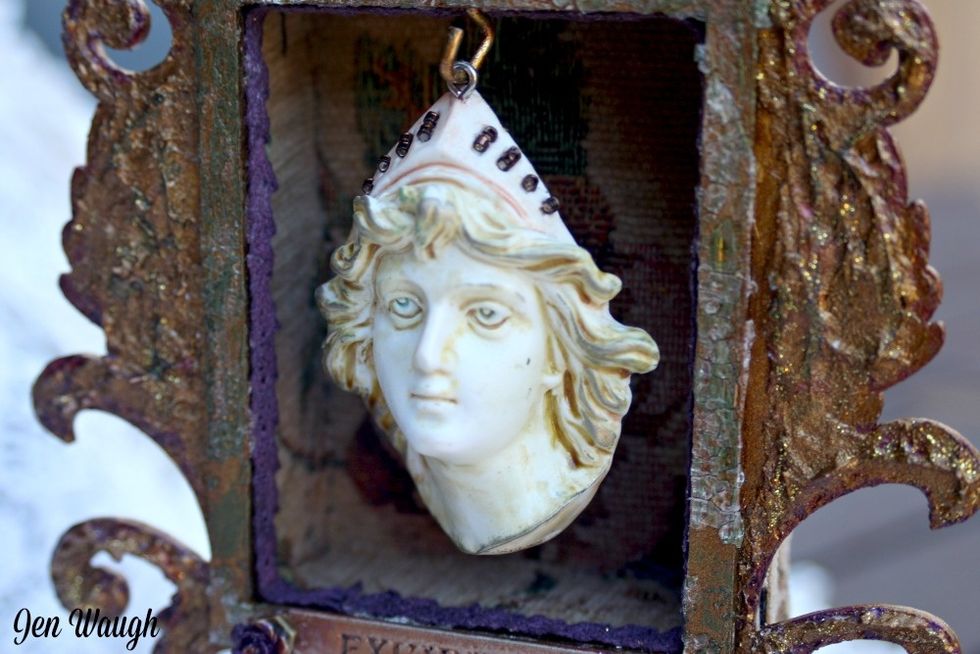 I painted my resin piece in thinned down acrylic paint to add a thin layer of colour. Some beads to the crown, trim on the inside edge and some crackle paint to the edge of the frame finished it off.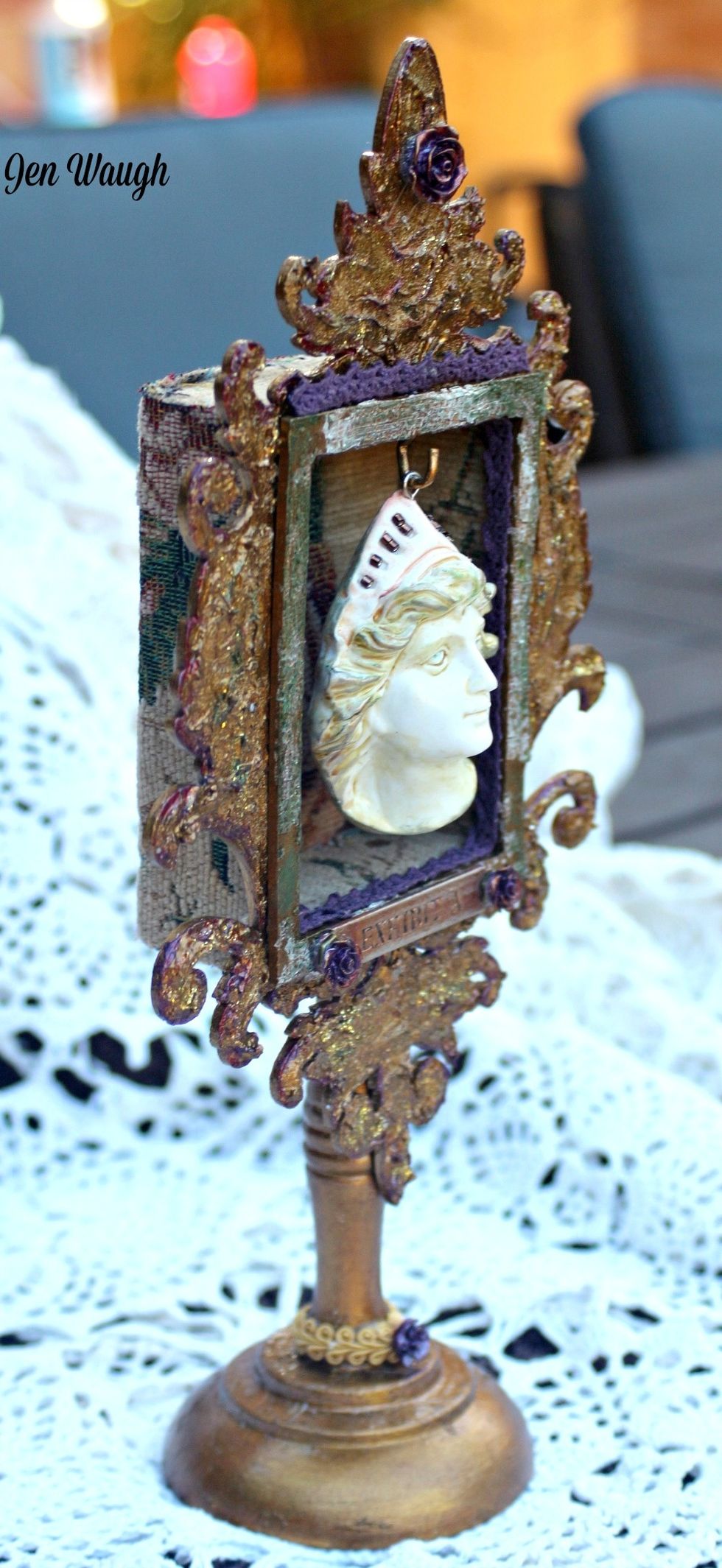 The stand at the bottom was taken from an ornament and painted gold. I then added some more trim and some painted resin roses.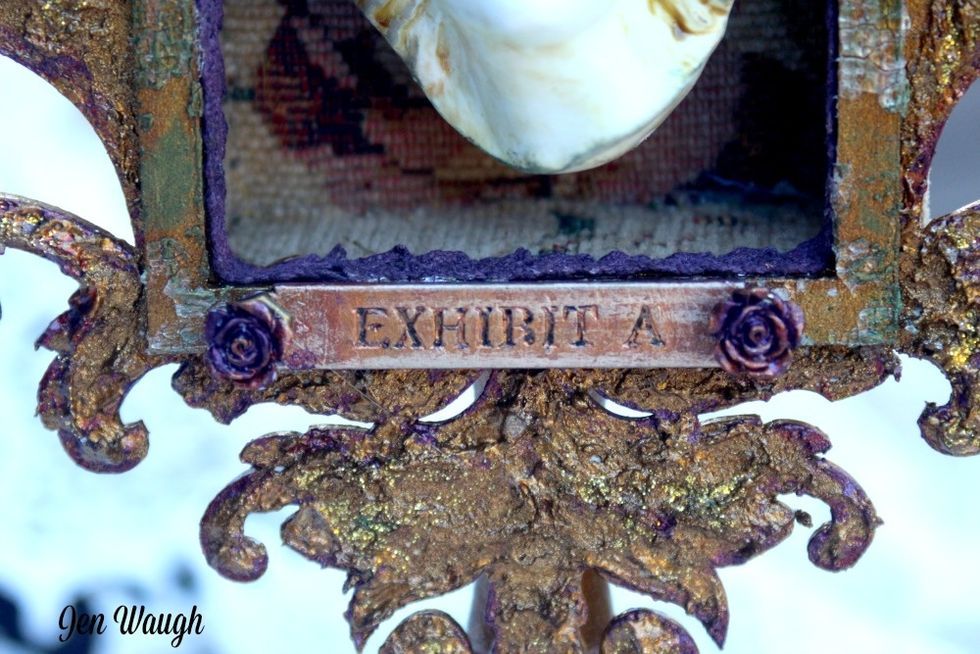 To finish I added a metal embellishment. I mixed up some different shades of brown acrylic paint and rubbed it in with my fingers. I dotted in some black pen sporadically to give it an aged effect.
The creator of this guide has not included tools
Art Anthology
Art Anthology is a manufacturer of dimensional mediums.\n\nCome chat with us in our Facebook Group: Art Anthology Adventures in Art