How to create a shadow box book box by joanne bain
Create a Shadow Box Book Box by Joanne Bain
101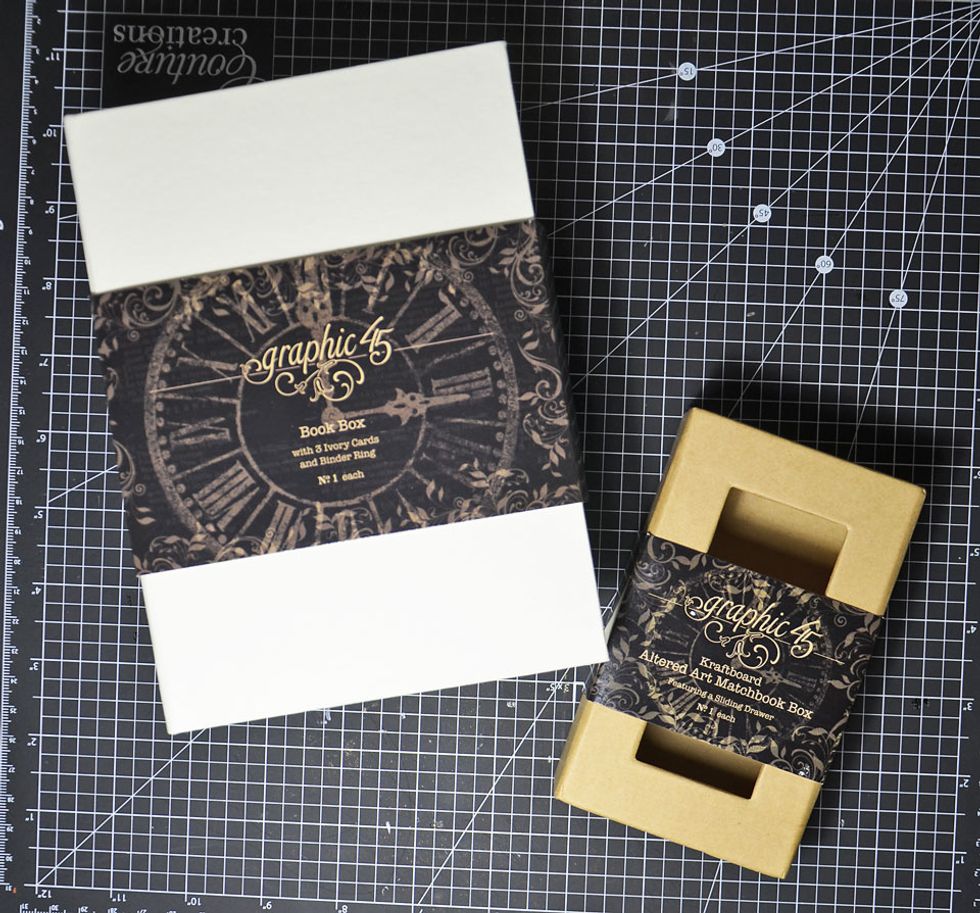 These are the 2 Graphic 45 Staples boxes you will need to complete the tutorial.
Please Note - It is easier to cover the box as you go, rather the trying to cover when the box is fully assembled.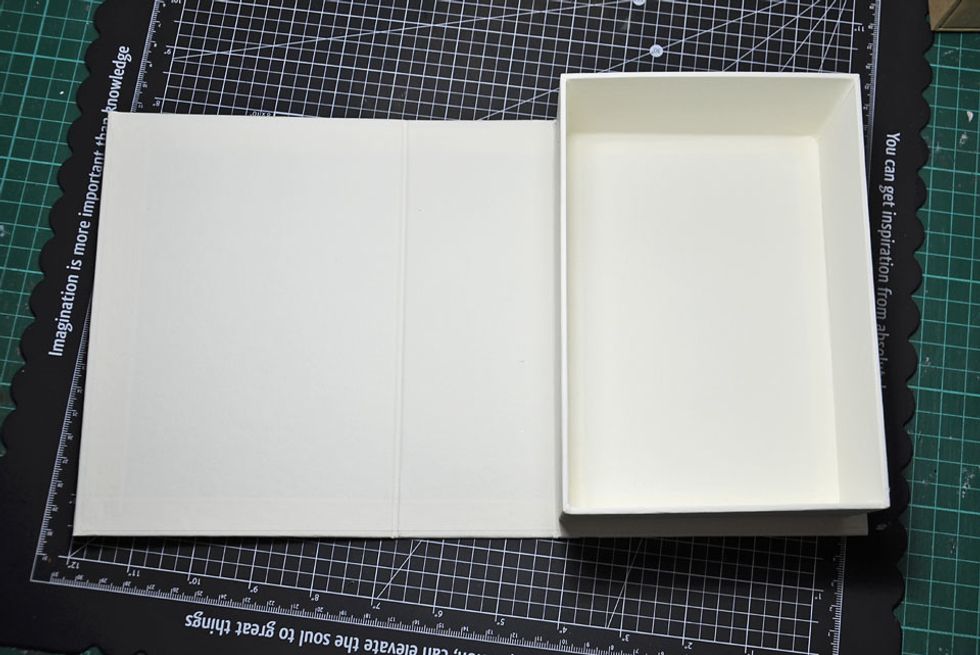 Looking inside the Book Box.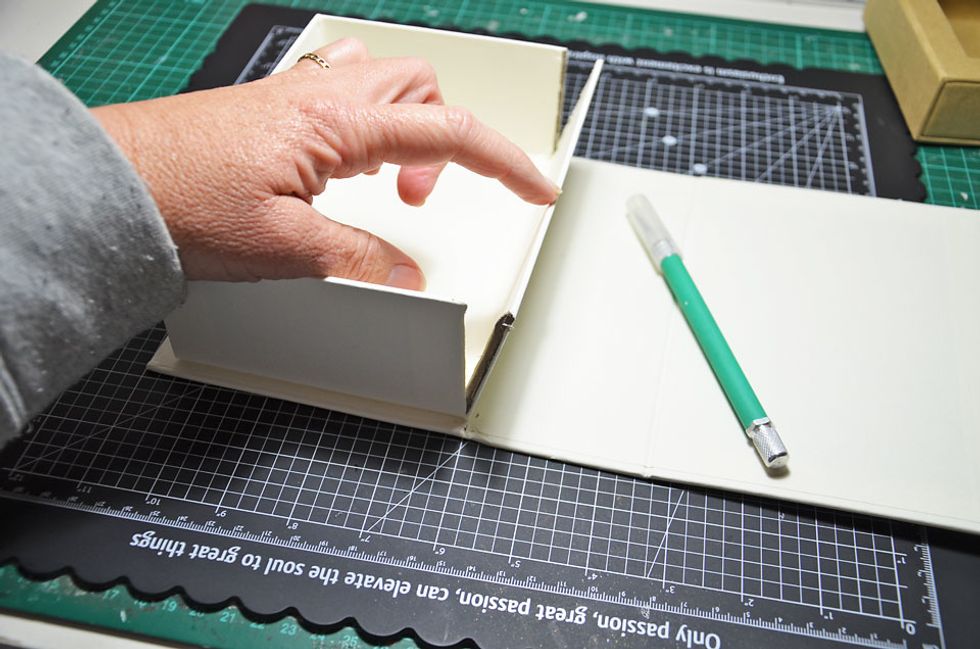 Cut off and remove carefully the inside box side only as shown here.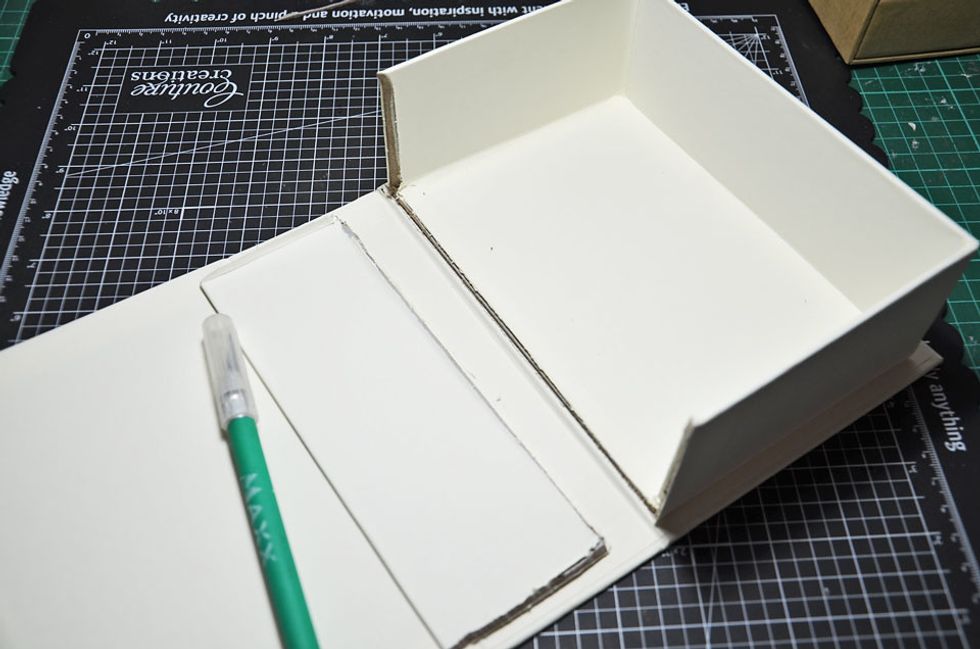 Side has been removed.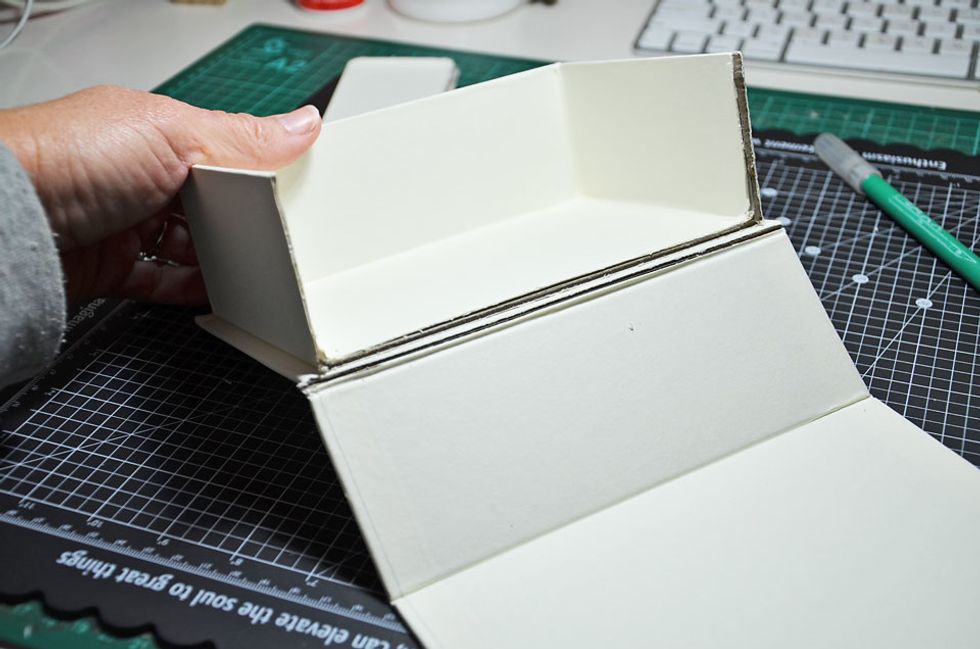 Now carefully cut the spine and the front cover off of the box as shown.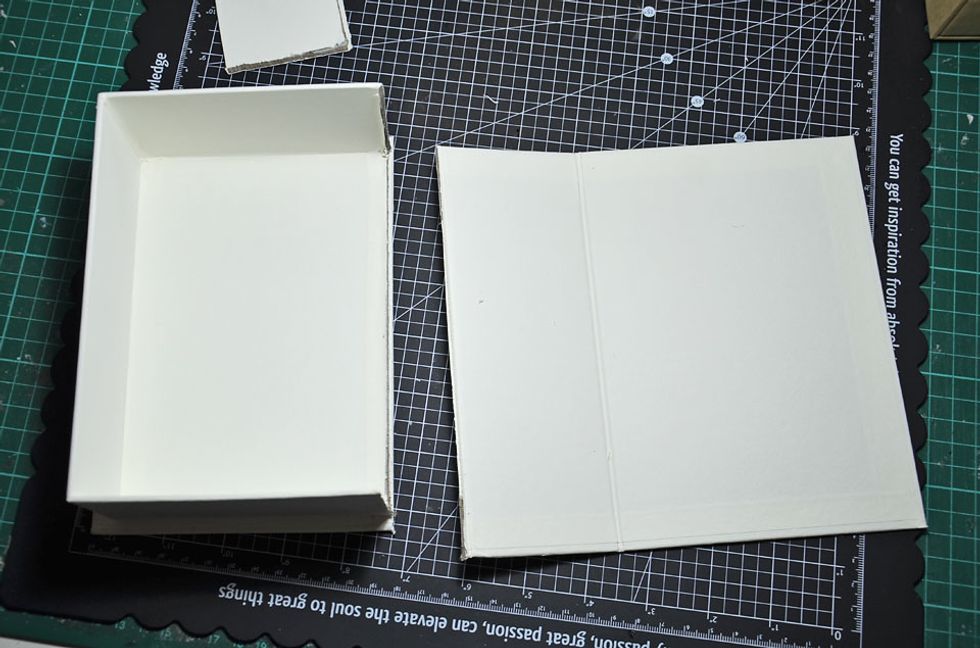 Cover and spine removed.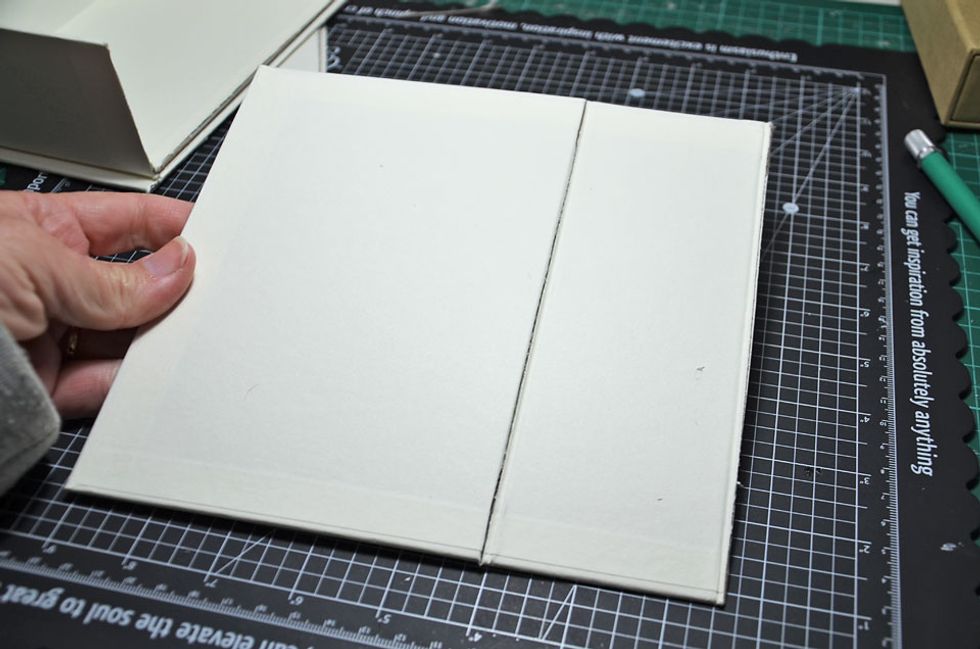 Now carefully cut the spine of the box away from the front cover.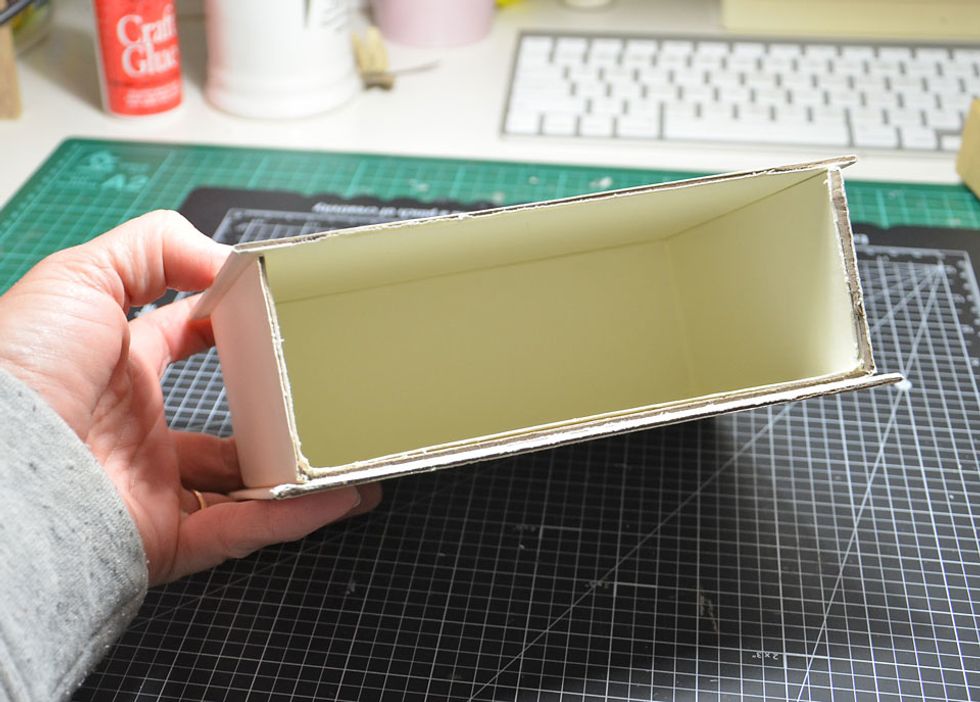 Showing what the box will look like.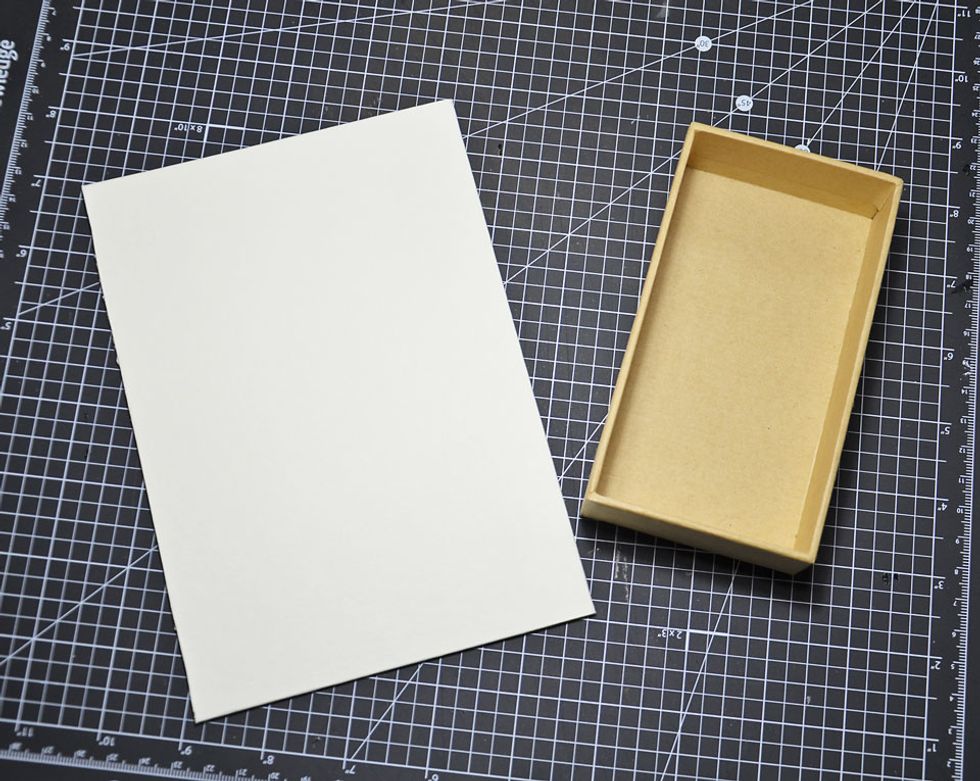 You will now need the front cover and the Matchbook box.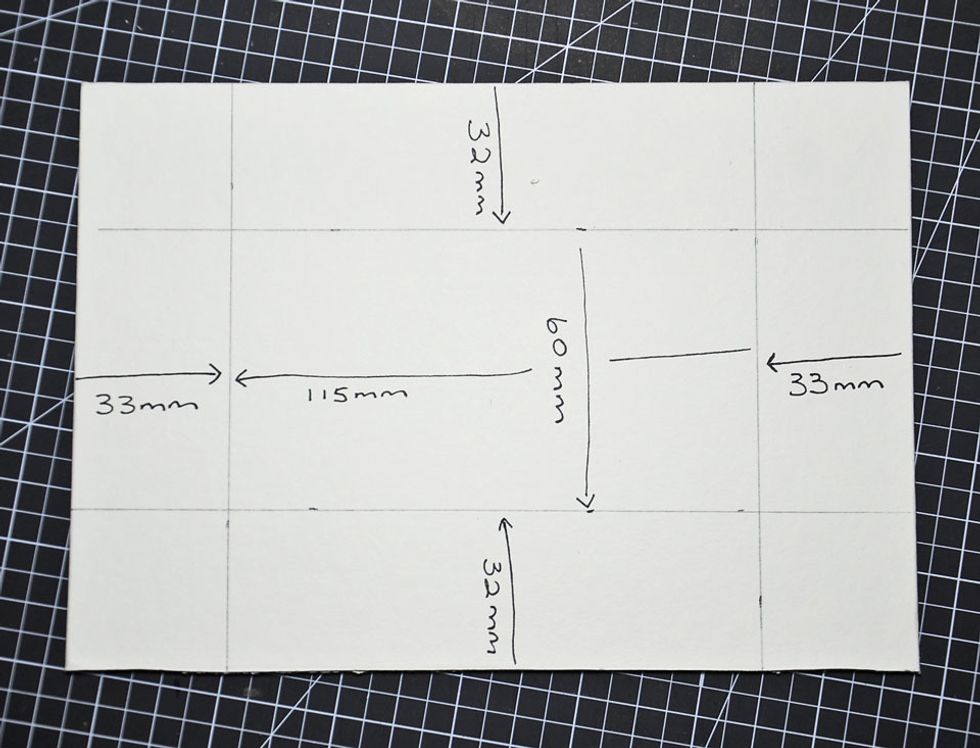 Measure 33mm from the top and bottom of the cover and rule lines. Measure 32mm from each side of the cover and rule lines.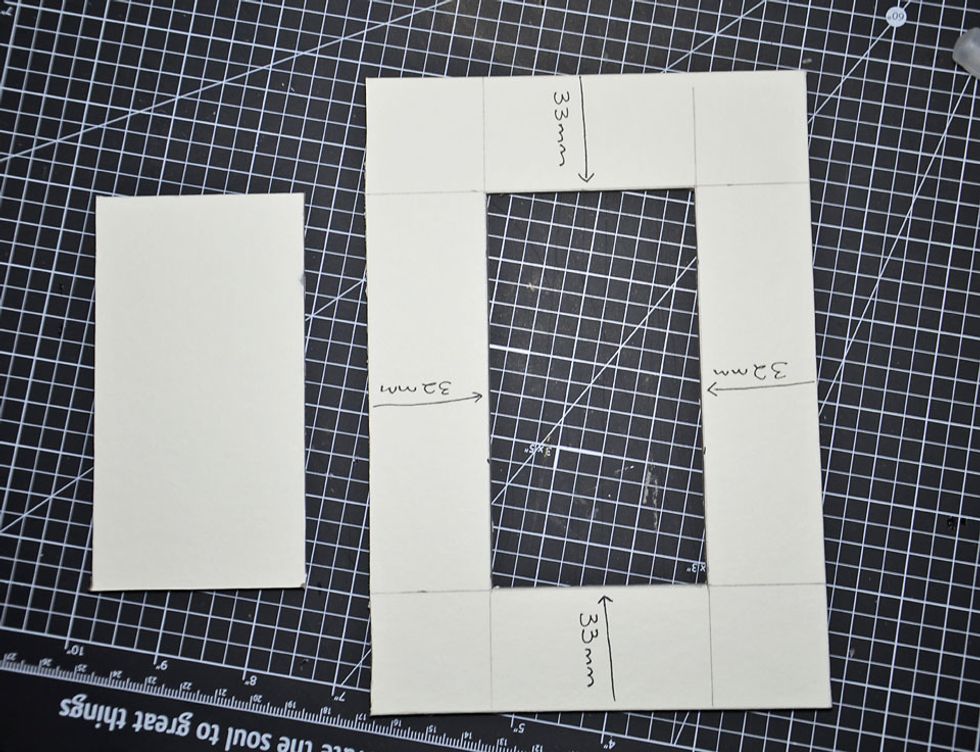 Now cut away centre rectangle as shown.
Now get the Matchbook Box and measure 1cm in from each edge and rule lines.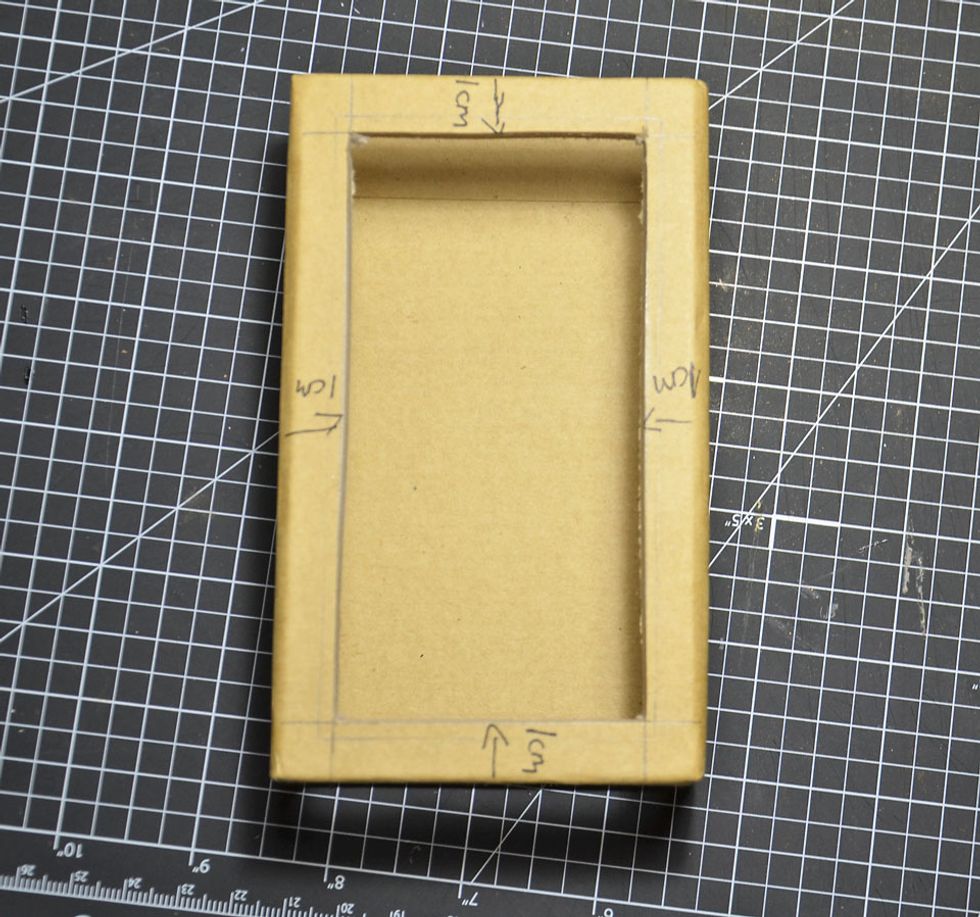 Cut away the rectangle from the ruled lines. Once cut out it should look like this.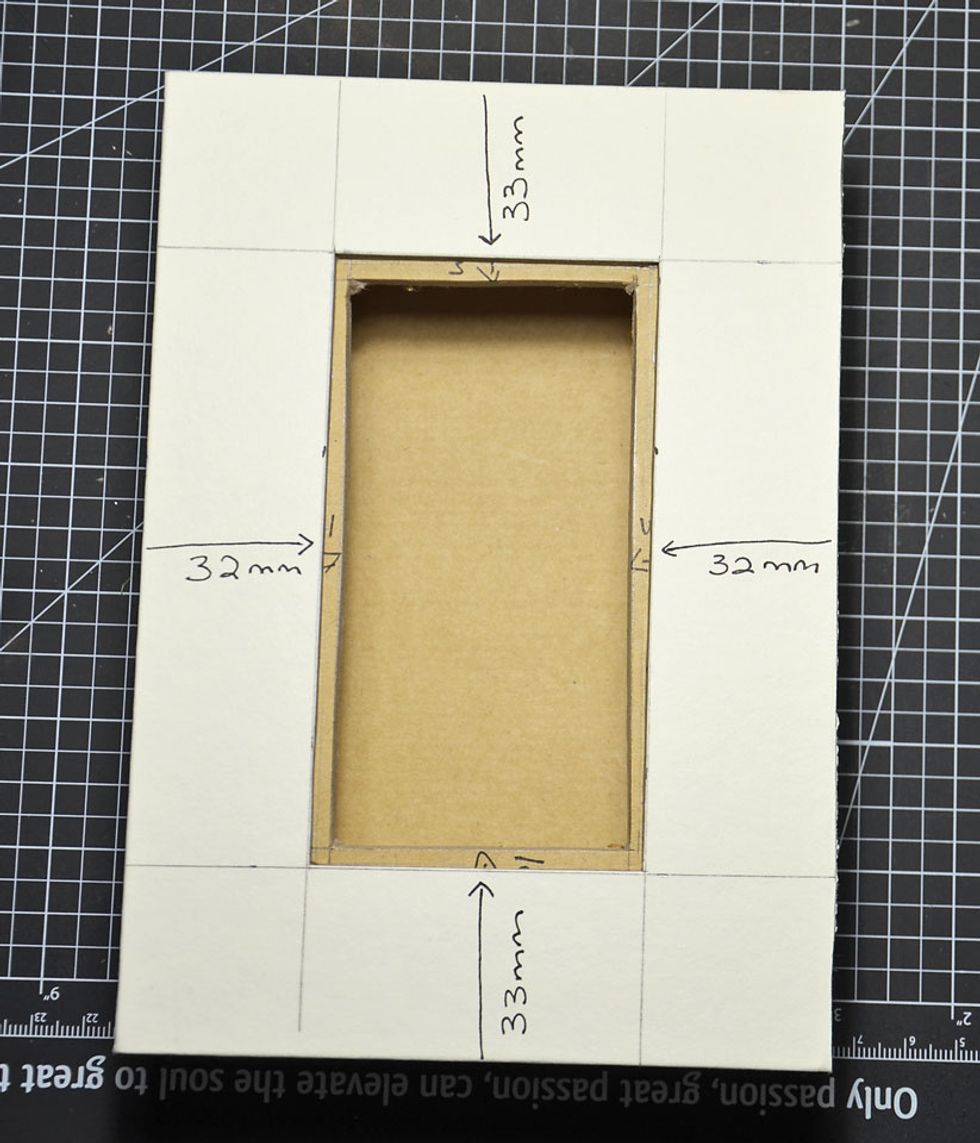 Place under the front cover as shown and you now have a mini shadow box.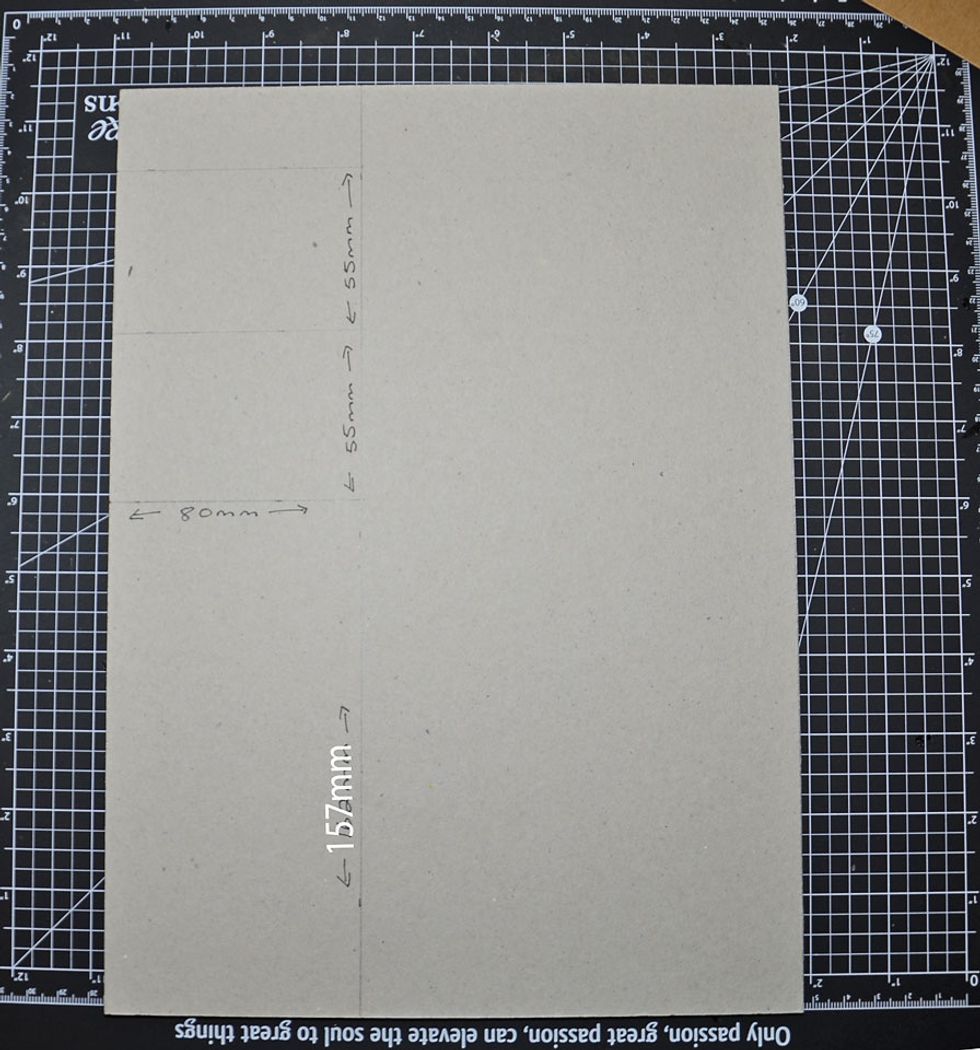 Now you will need some plain chipboard for this step. You will need one piece measuring 80mm X 157mm and two pieces measuring 80mm X 55mm.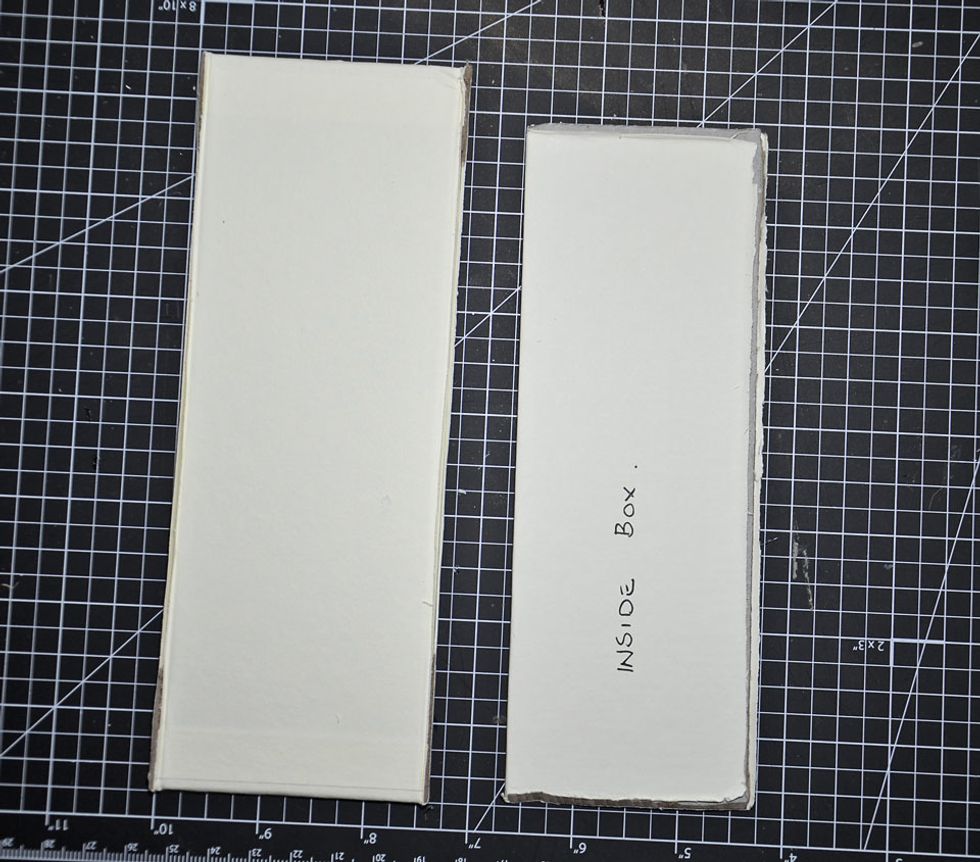 You will now need these two pieces. The outside box spine and the inner box side.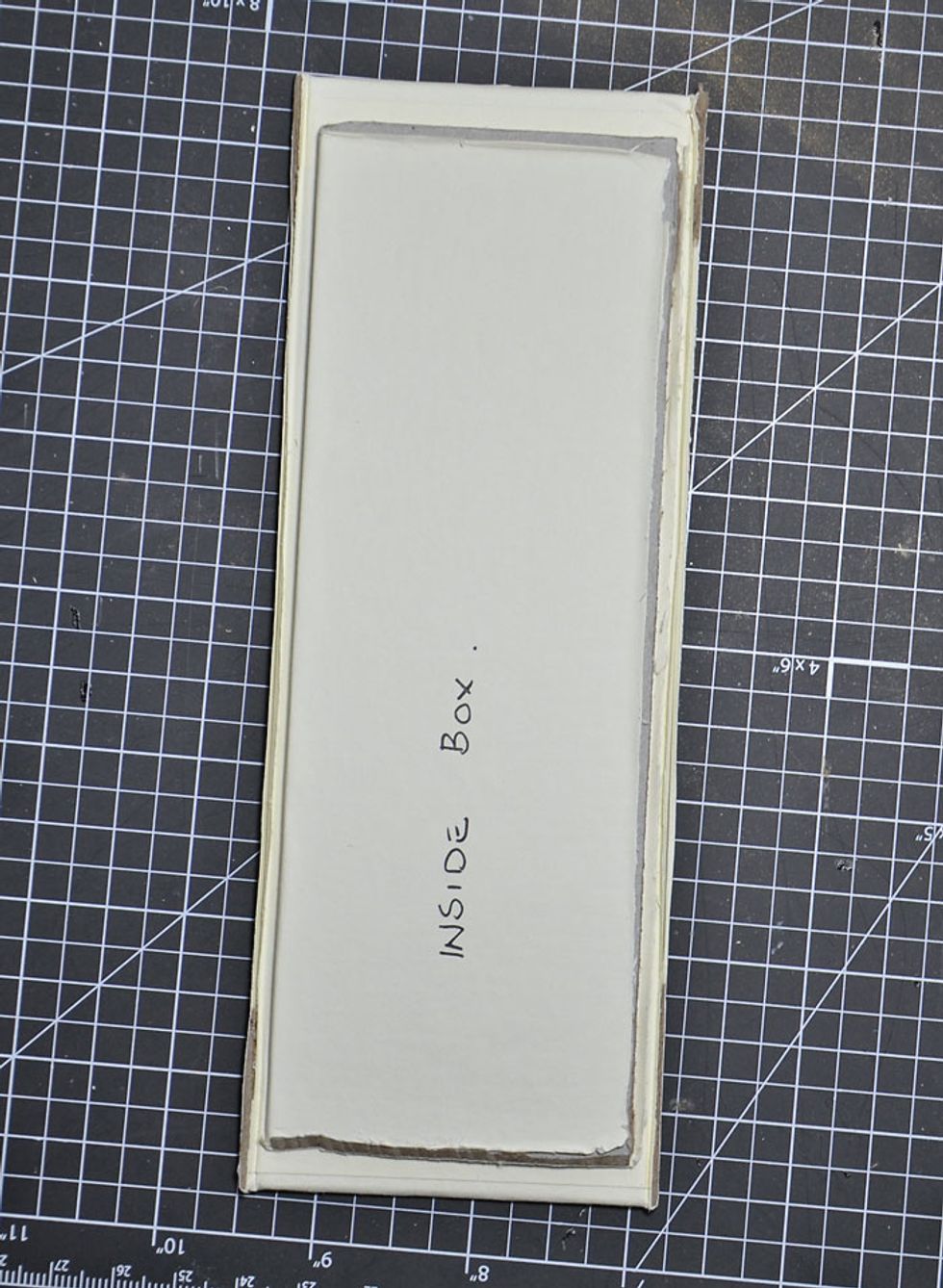 They will eventually be layered like this.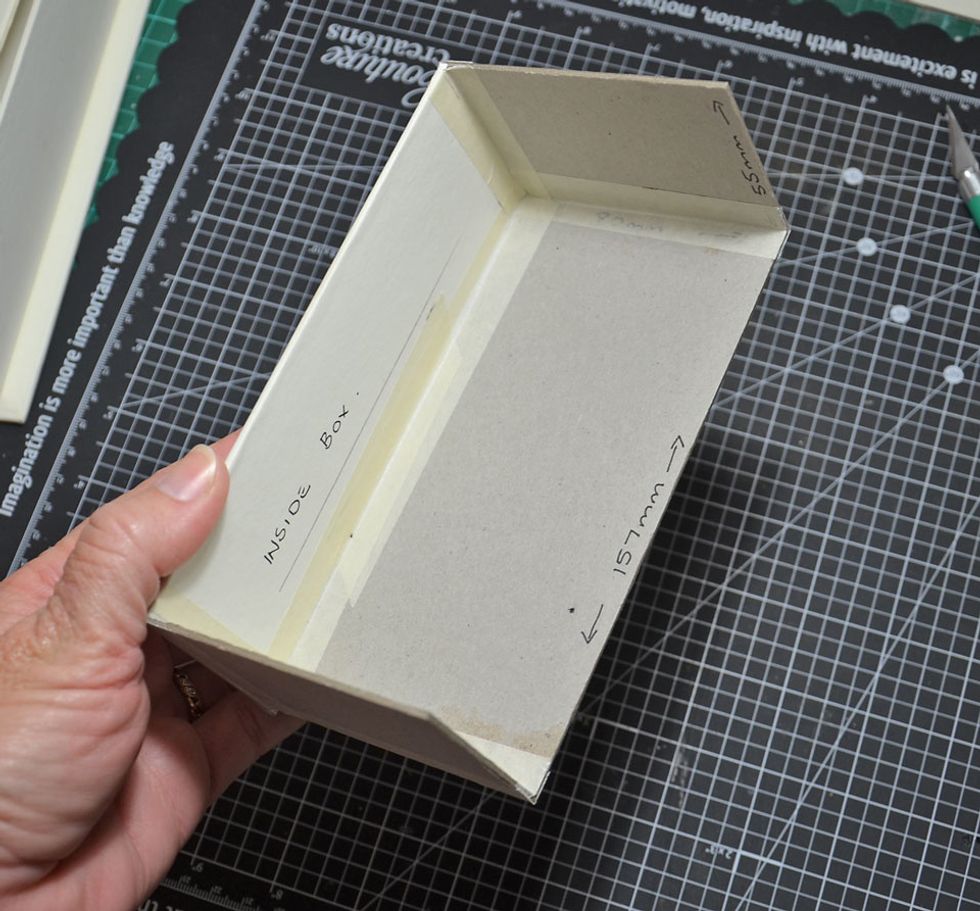 With the inside box side and the pieces of chipboard just cut you need to assemble a draw as shown. I have used masking tape to hold it toga their and give extra strength to it.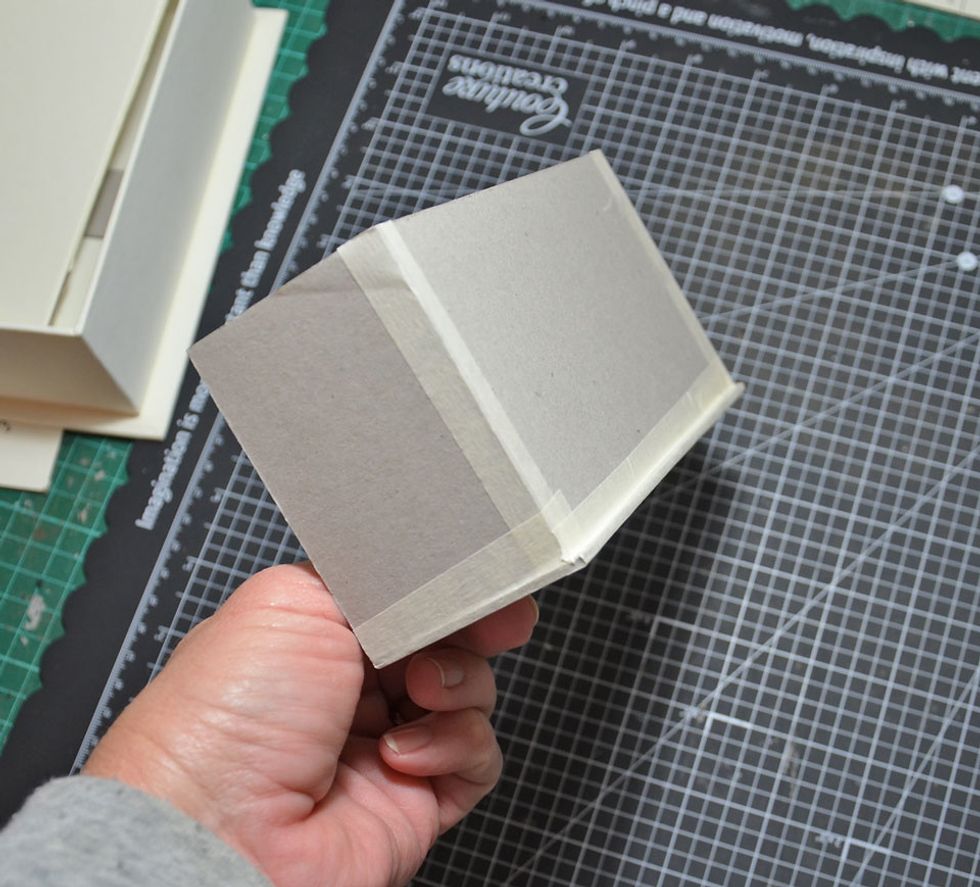 Showing under side of draw.
Now attach the draw with glue the the outside book spine as shown.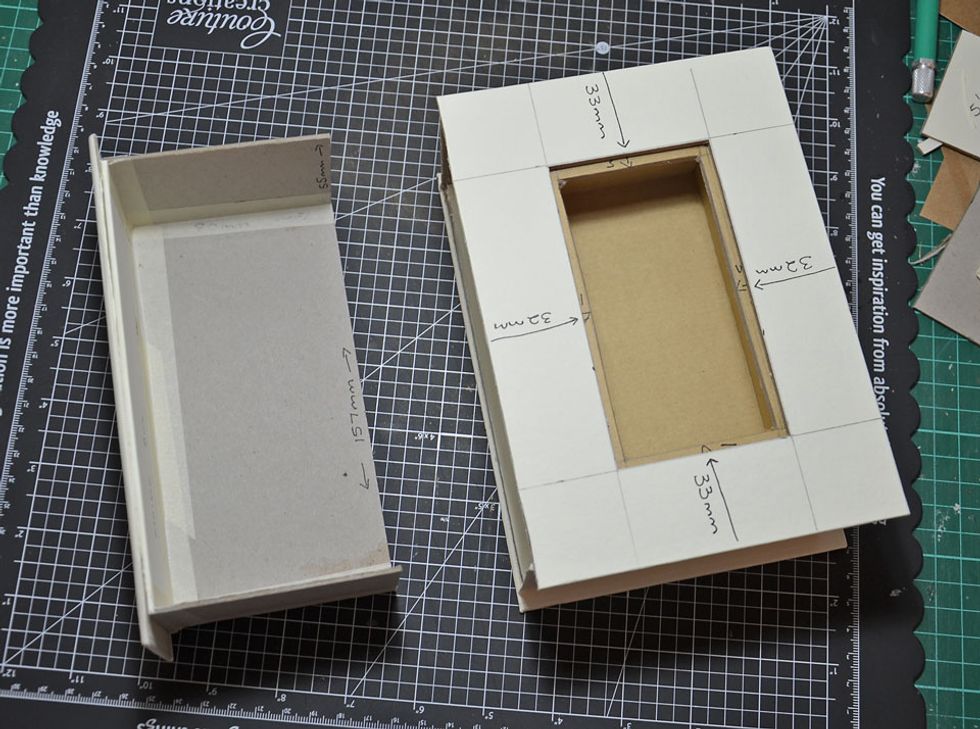 Both pieces of the book box assembled.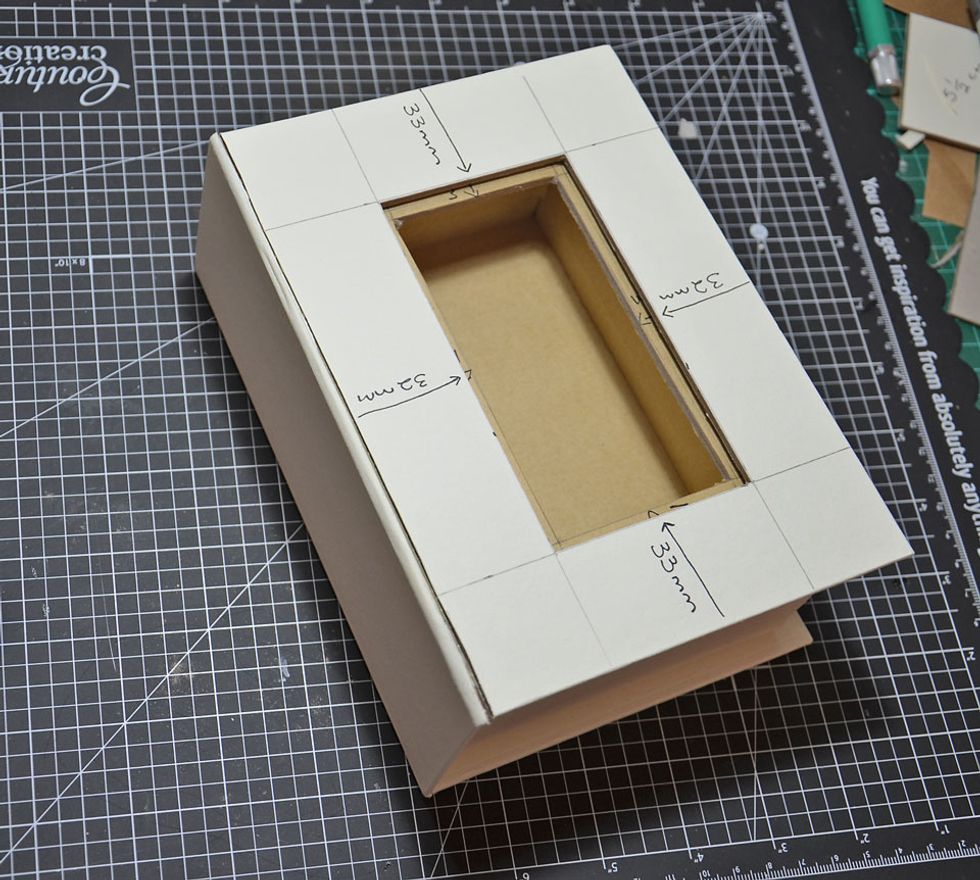 The draw slides in and closes nicely.
The box is finished ready for covering and embellishing with your favourite collection.
Graphic 45 Book Box
Graphic 45 Matchbook Box