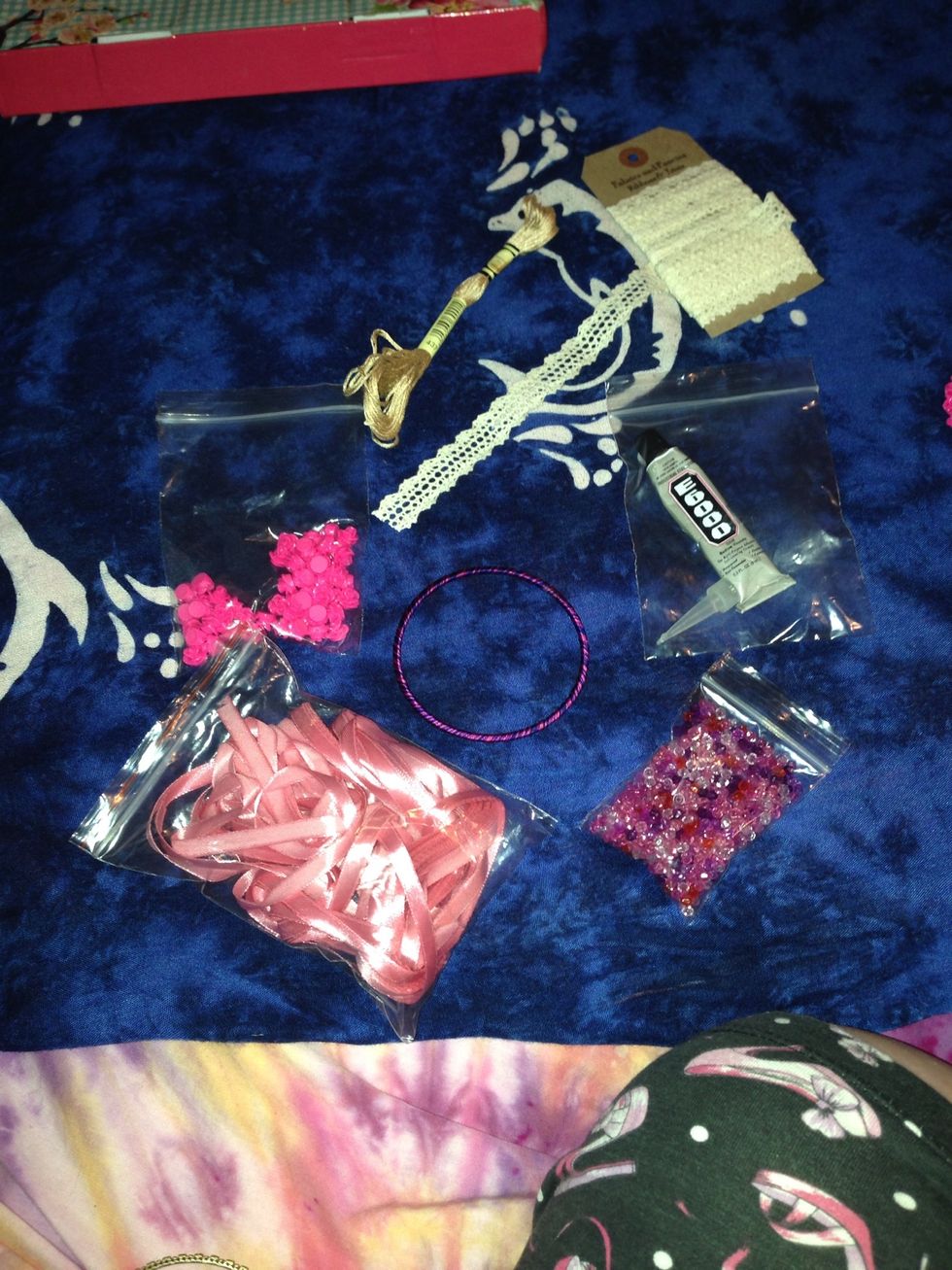 These are a picture of your supplies needed :)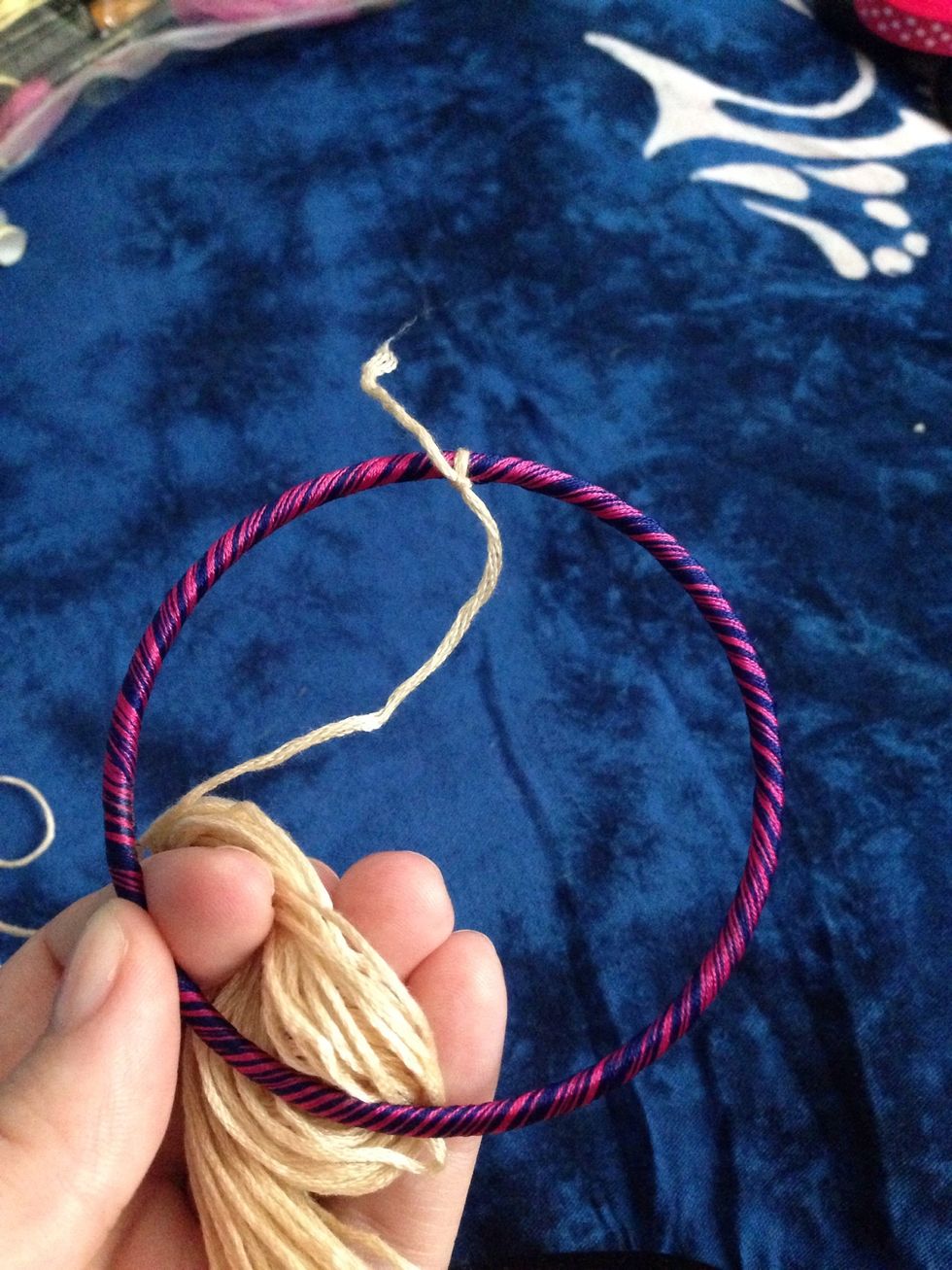 Take you embroidery thread and tie it firmly to the bangle. Like so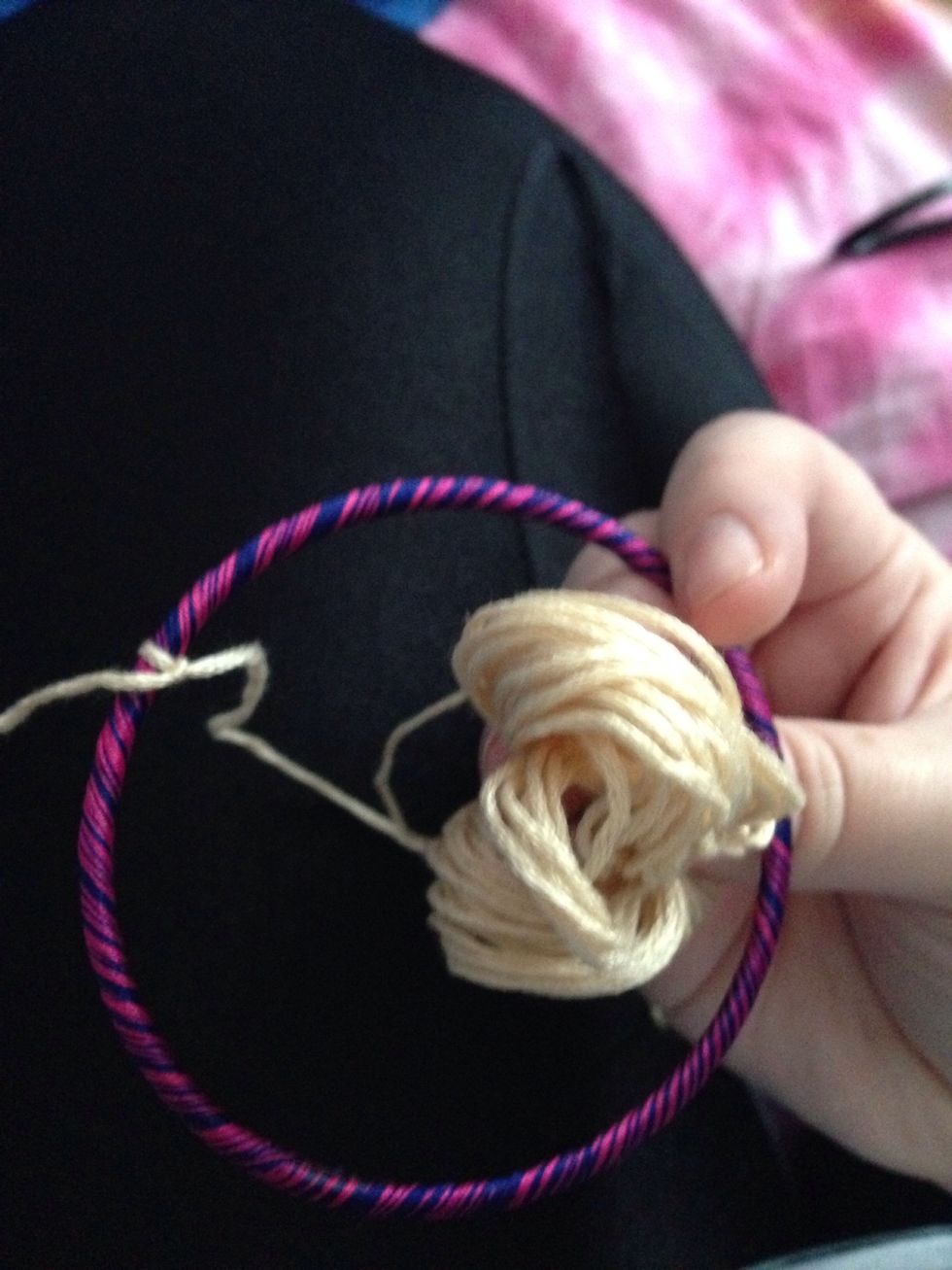 Bring the thread upwards threw the bangle in order to begin your first round
You want to ensure that you thread is lying straight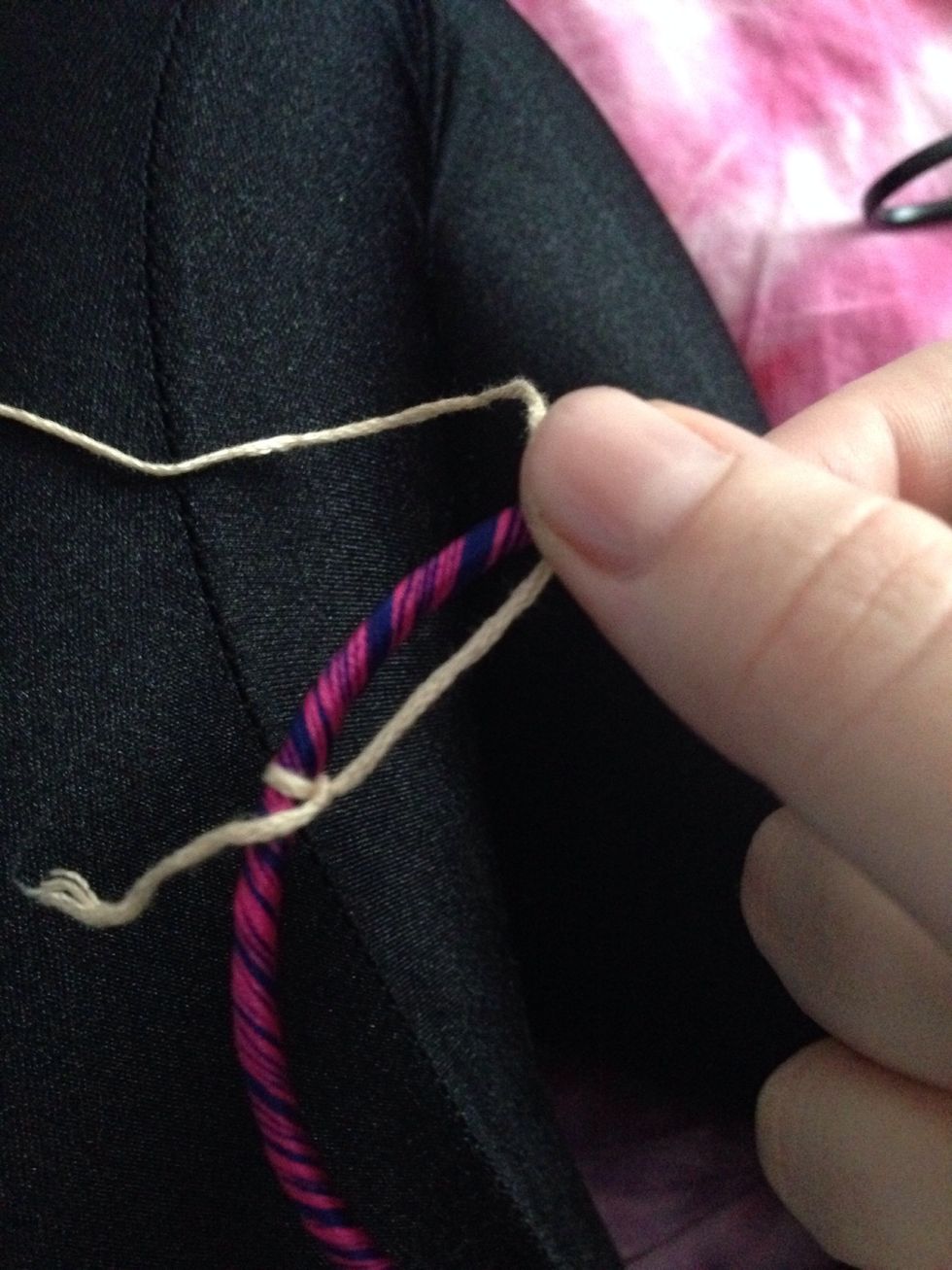 While your thread is just lay across the bangle hold down with your thumb as you pull the thread behind the bangle ready for the next step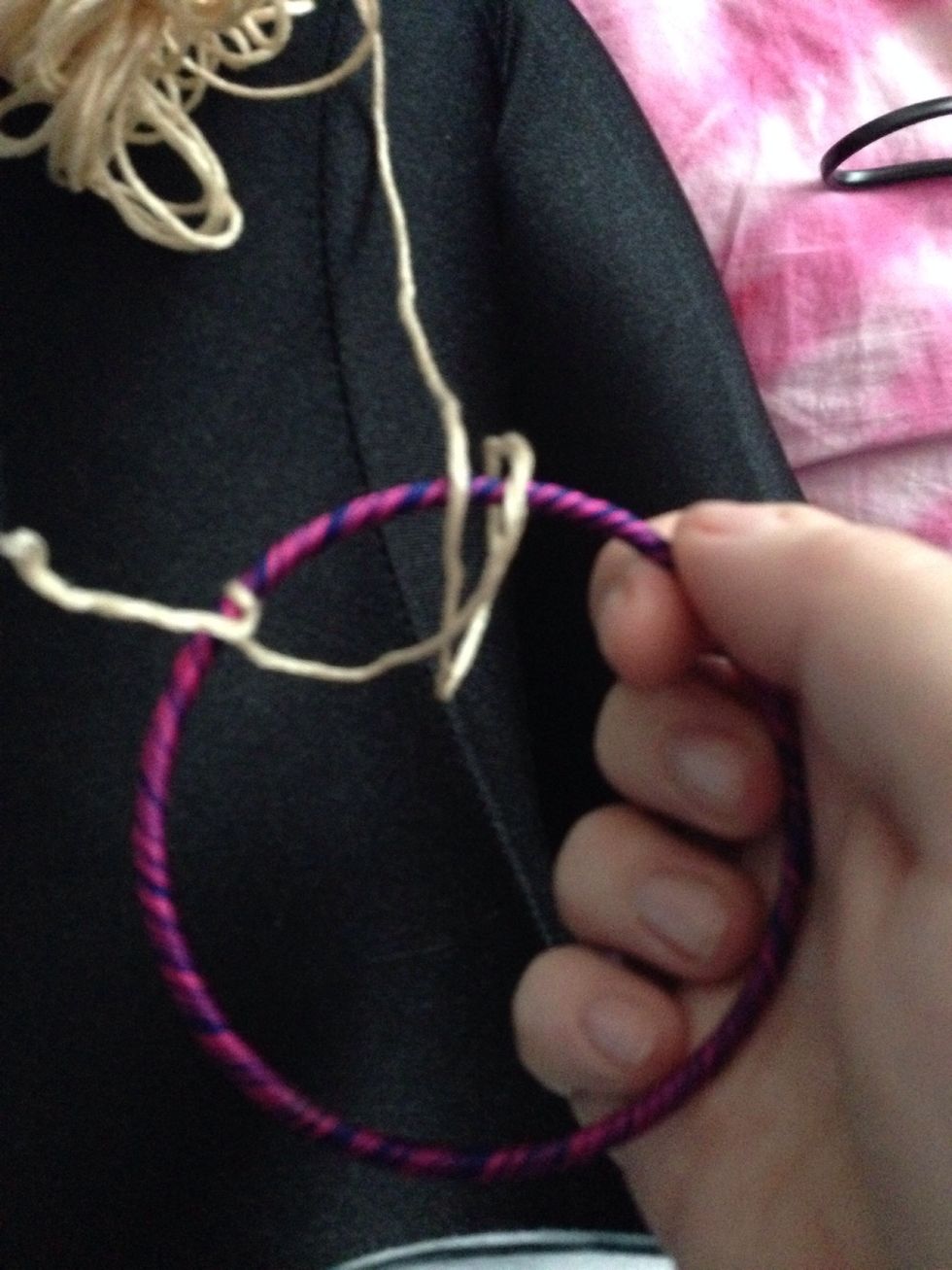 Now this looks tricky but simply zoom in and you'll see all I've done is looped the thread from the back of the bangle threw to the front :)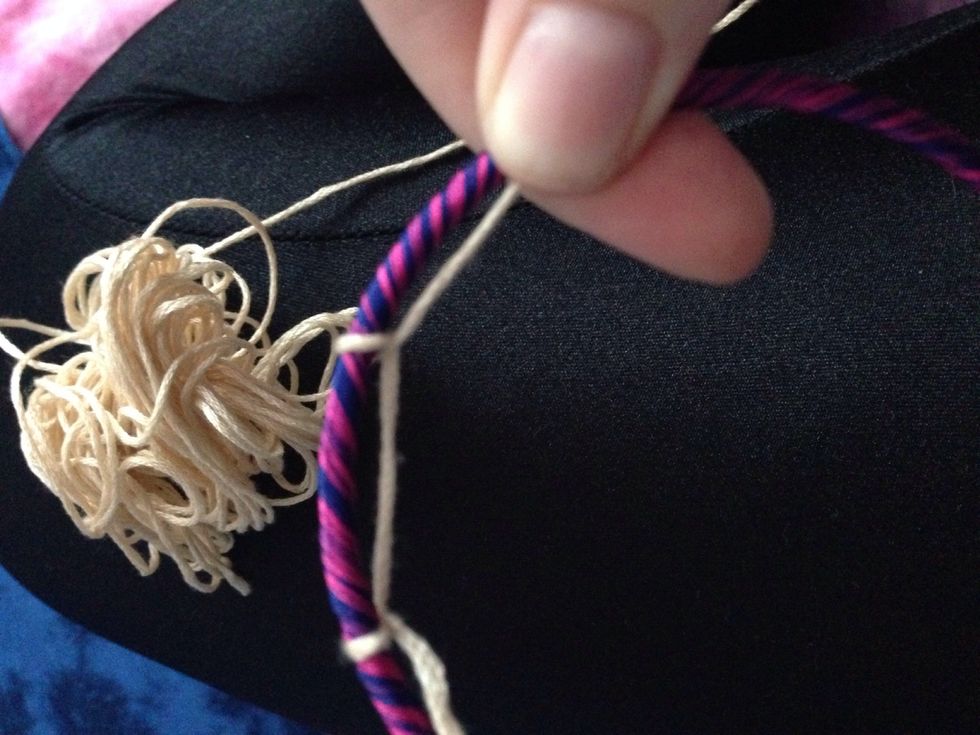 Pull tight and you should end up with a section looking like this if your feeling confused don't worry have a flick through and you might pick it up it looks tricky put it's not 😊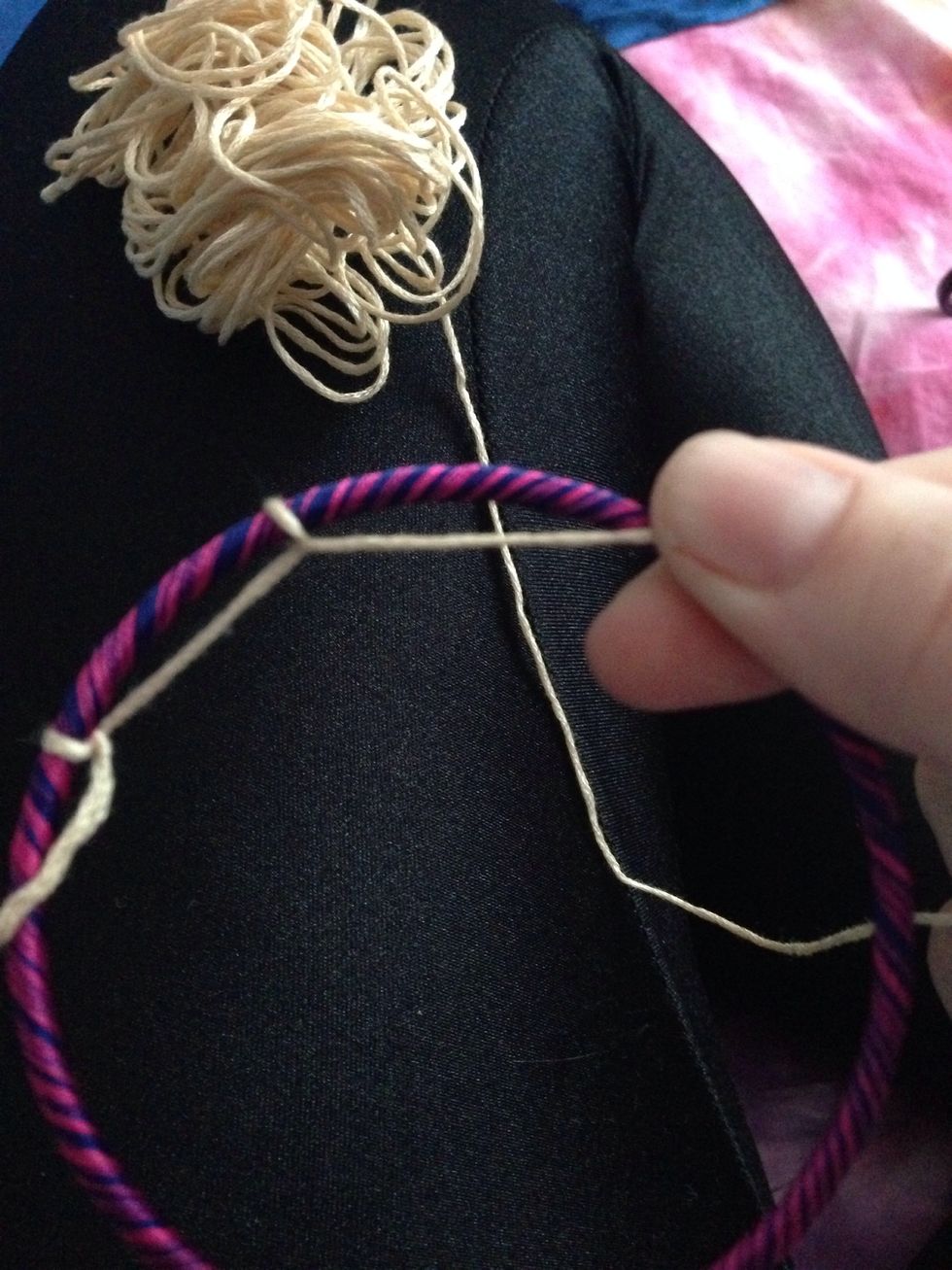 👌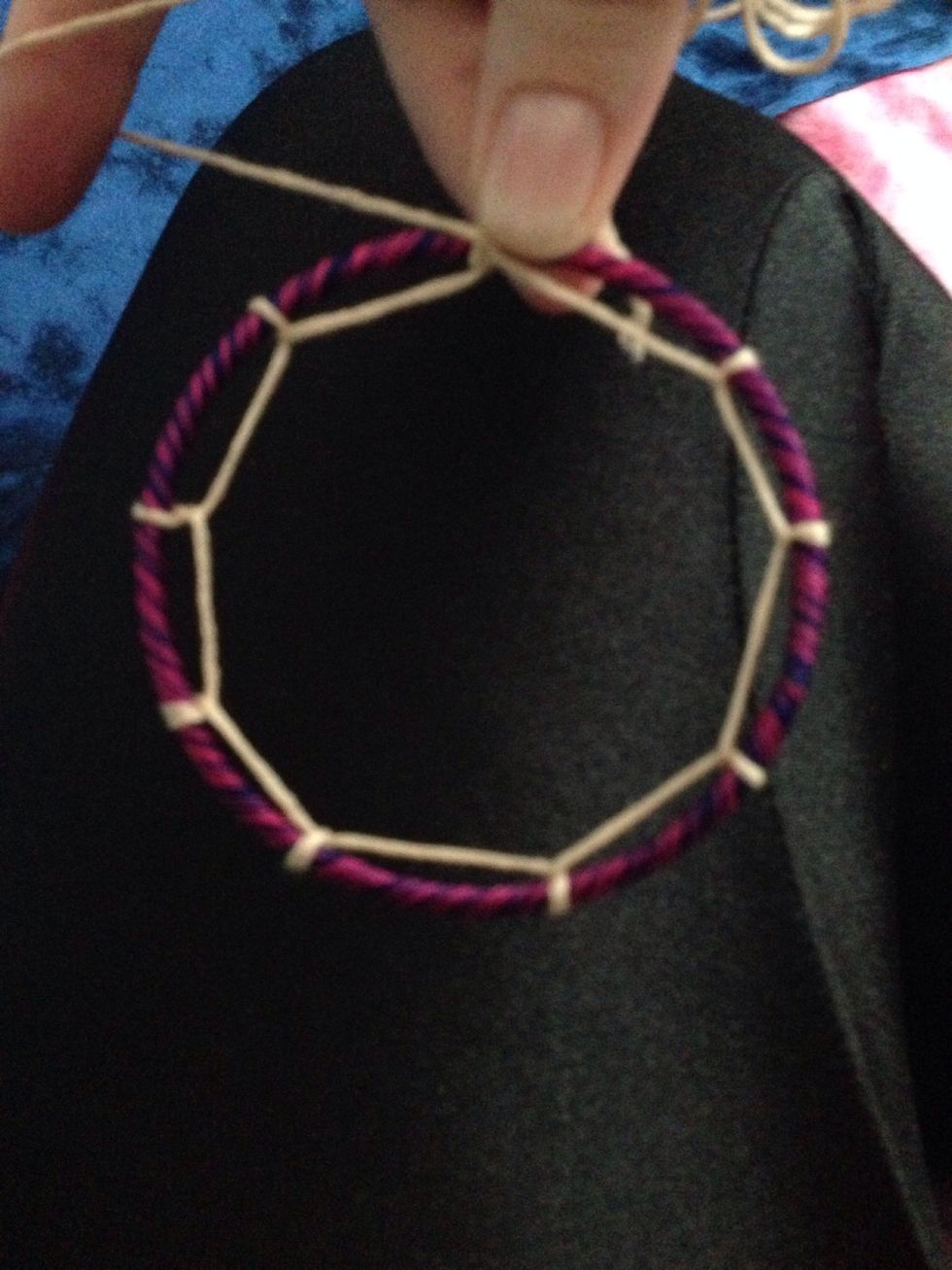 This is how it should look once you've worked your way around the full first section :)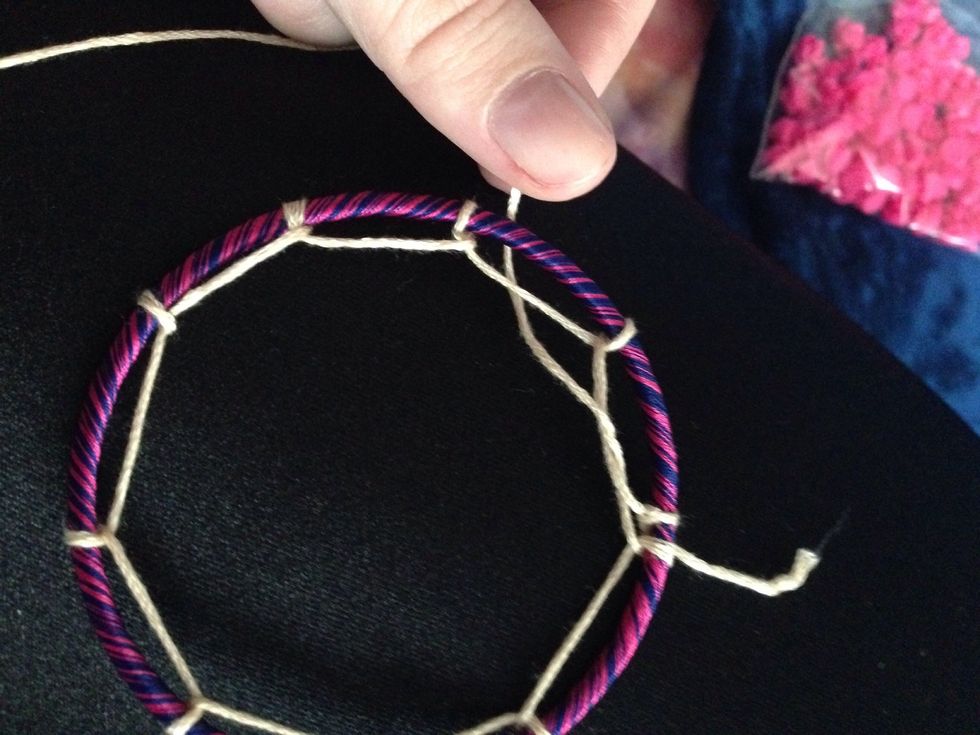 Now to start your second circle you want to bring the thread under instead of over. This should land you in a position to start connecting your second round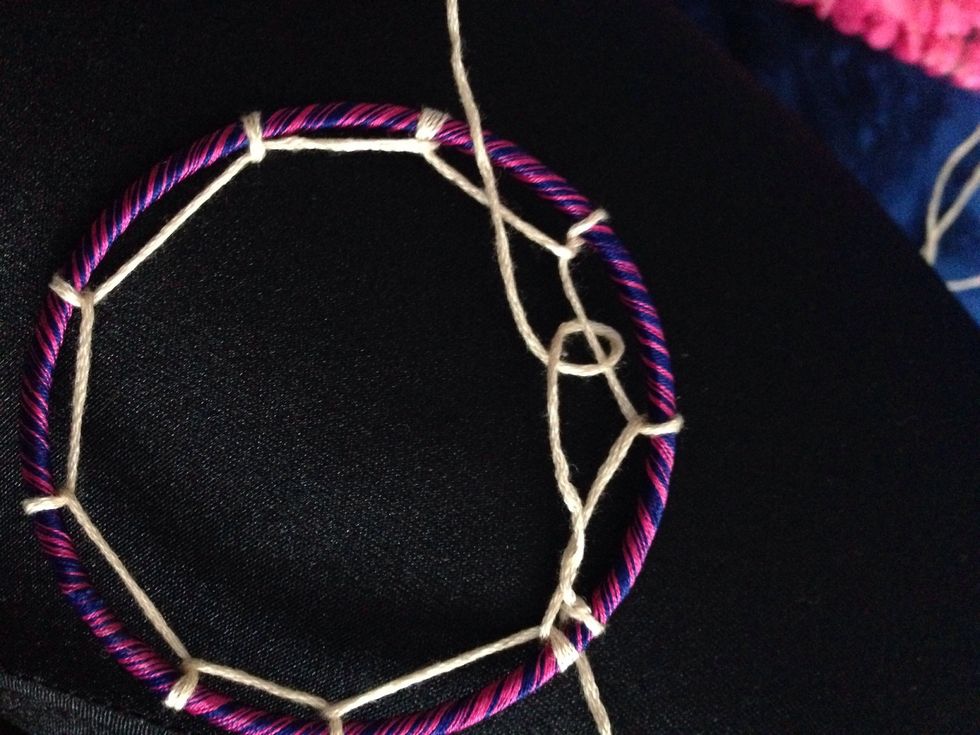 Like so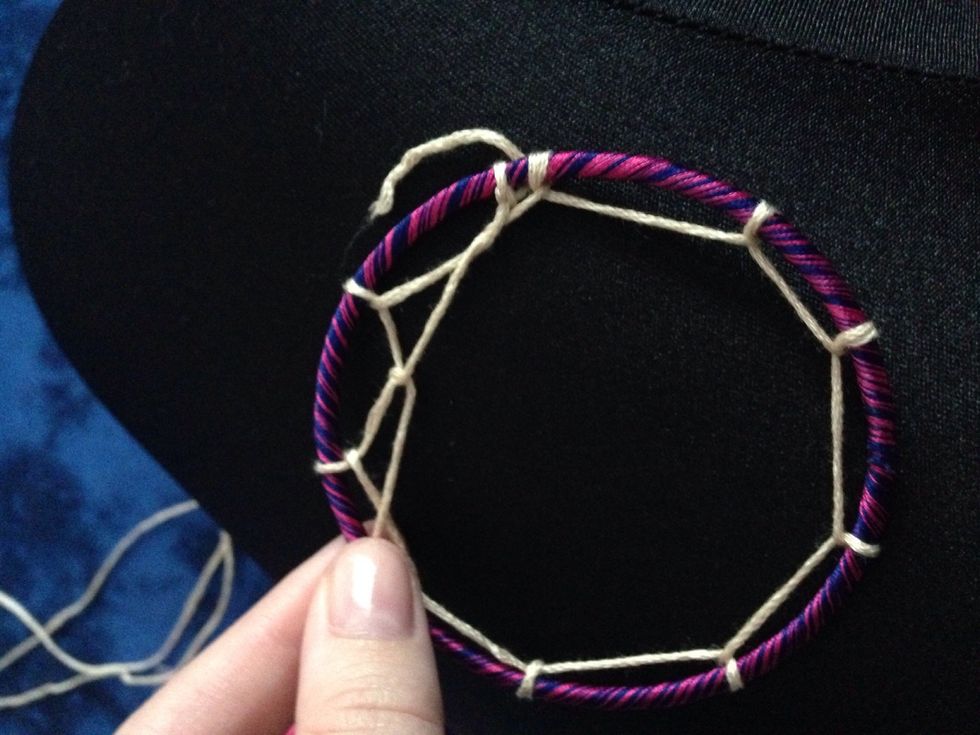 You wanna make sure your loops are landing in the middle but just carry on with this section exactly the same way as you did the first. Try to make the thread tight if possible for best results
As you complete your second round. You should be able to see you dreamcatcher take shape 😁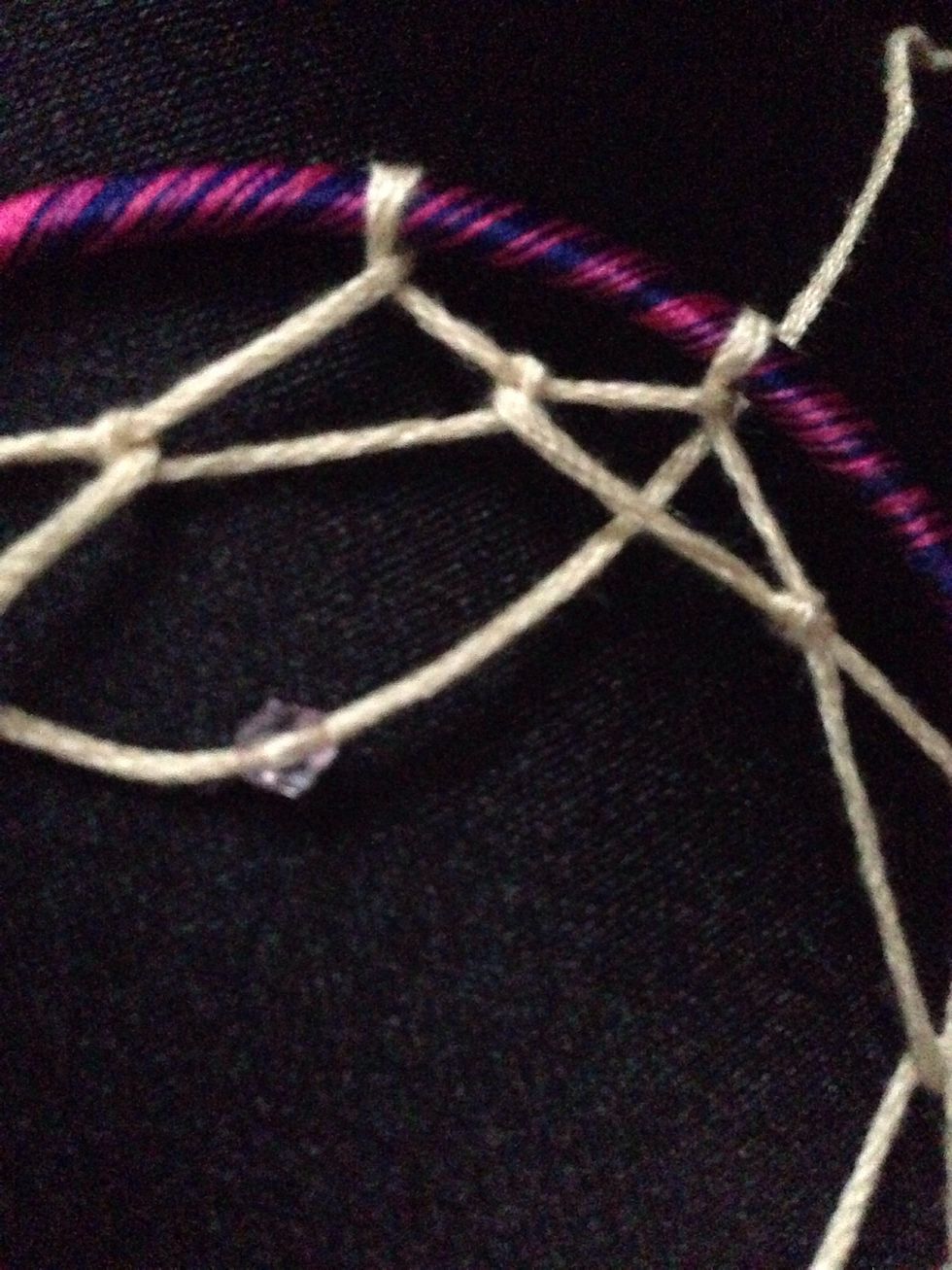 The same way you began your second round begin your third thread the string the oppostite to as you have to land yourself in a position to begin the 3rd section. Nows a great time + beads in their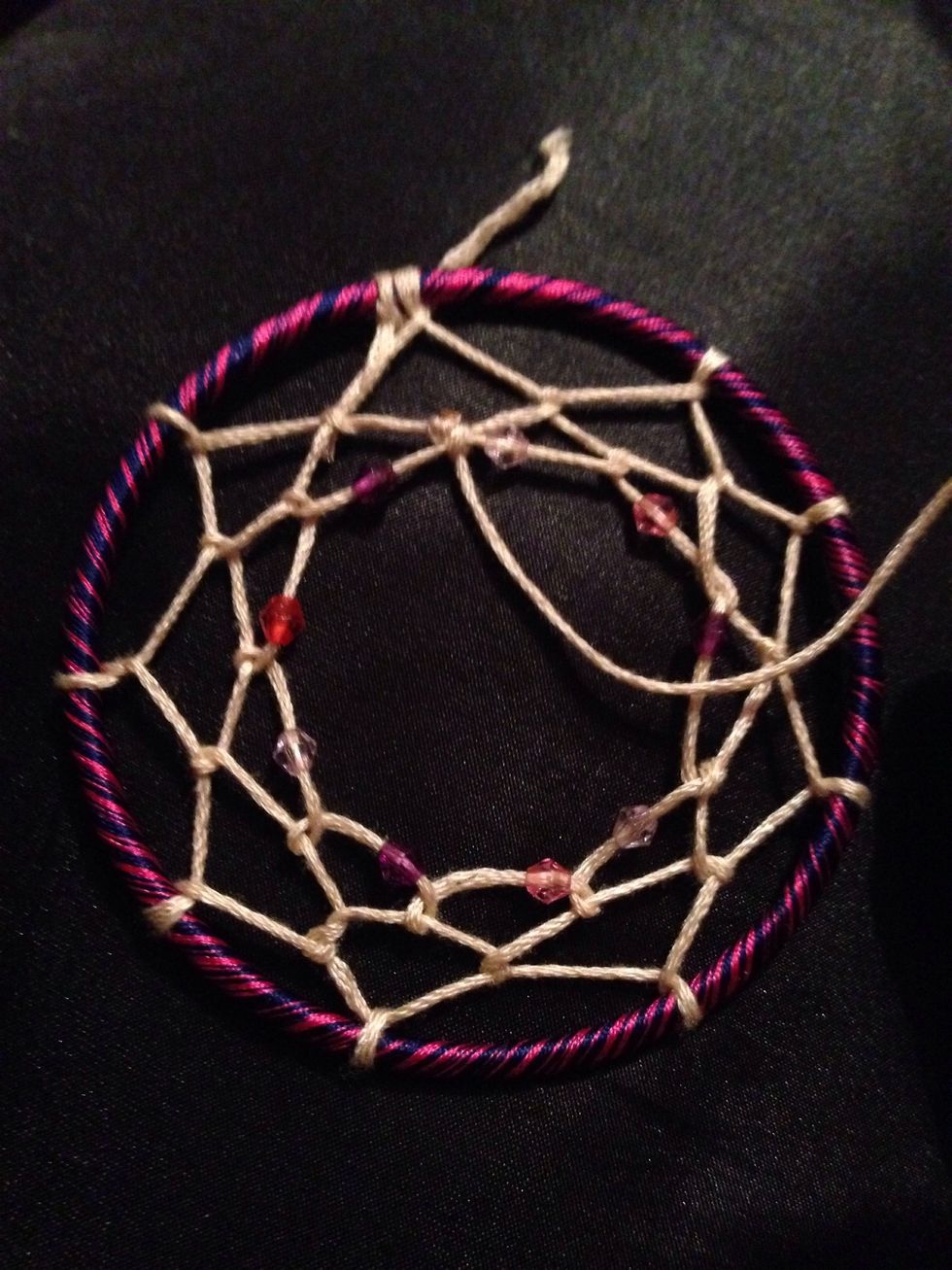 3rd section complete with beads :) one more section with beads then your doing your centre 😊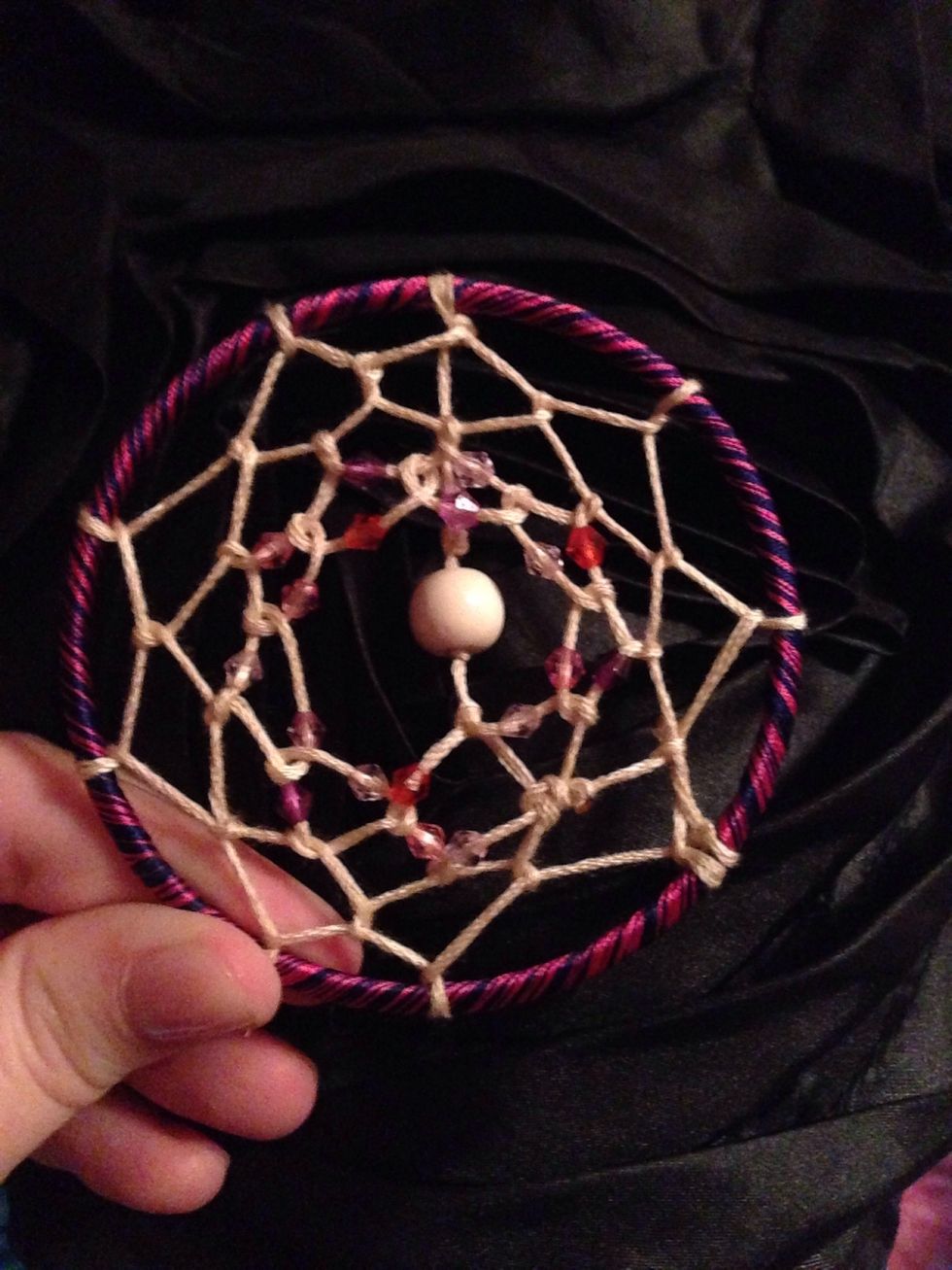 Skipped section 4 as it's just the same as 3. But when u get to the point u wanna do it centre take it thread tie it let it go add ur centre eg.bead/charm then tie a knot then again to the next thread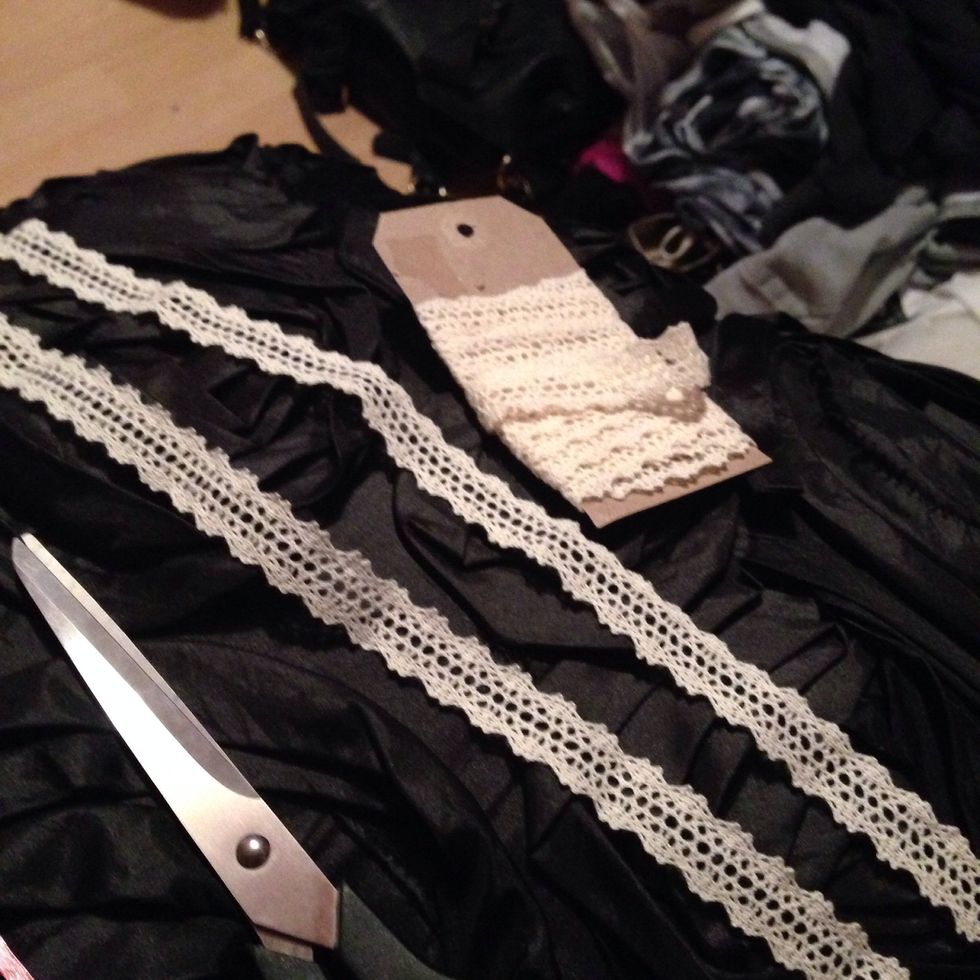 Take your ribbons and lace and cut them into equal lengths.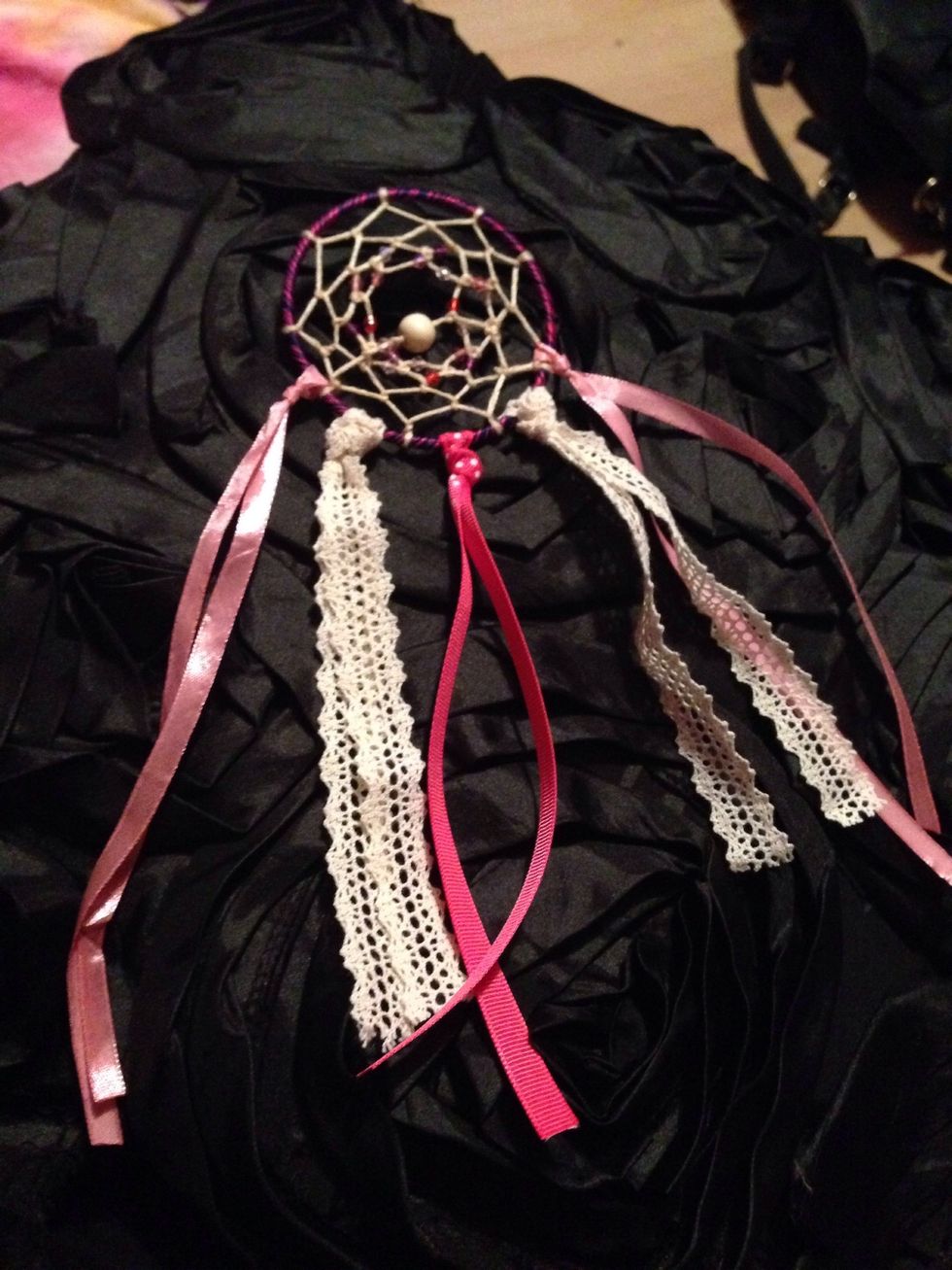 Simply thread them through the bottom of the bangle to your desire and tie the in a knot.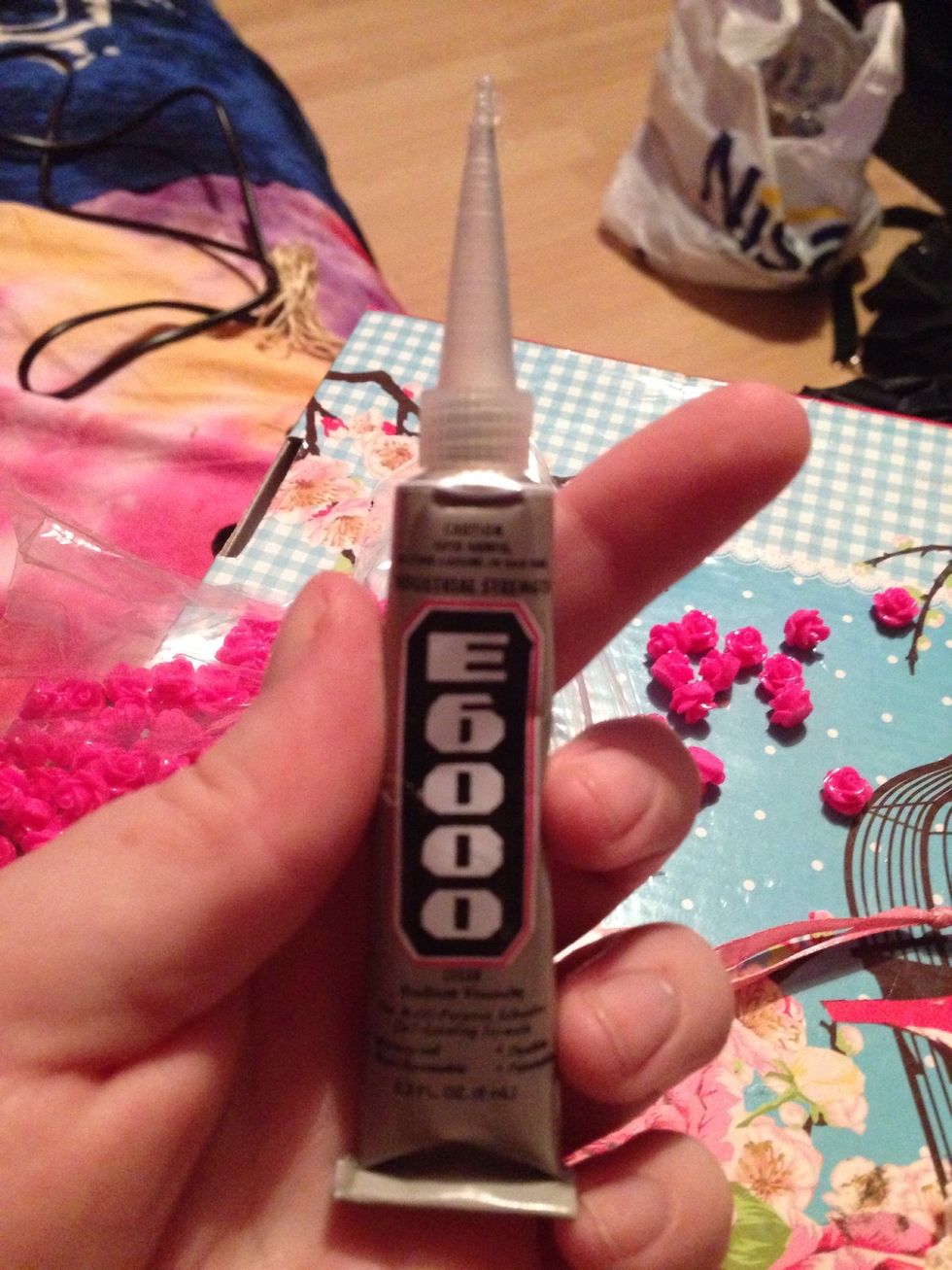 Time to get your glue to hand :)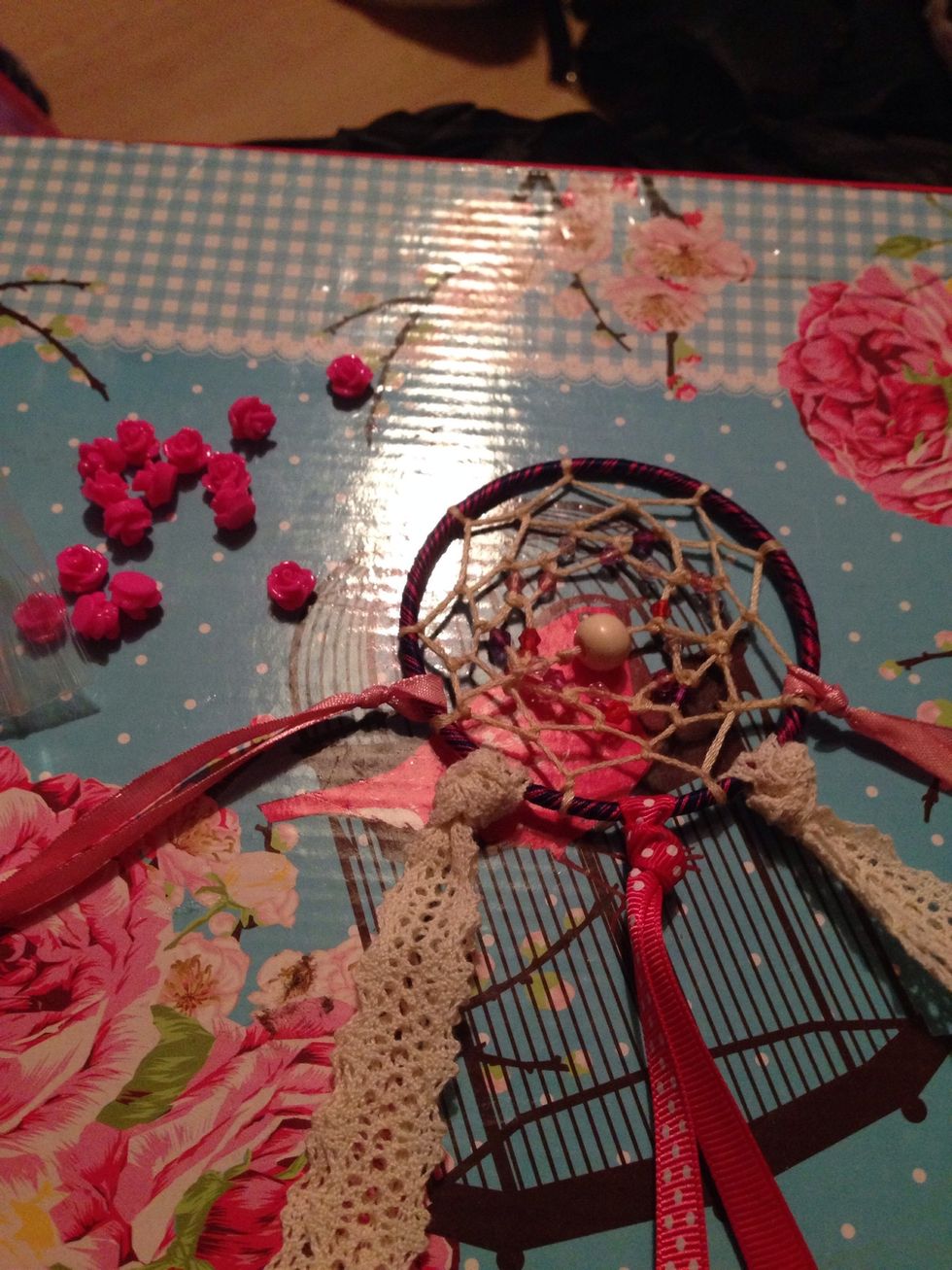 Lay the dreamcatcher out. Spread the ribbons and loosen the knots slightly (just while your glueing on the roses)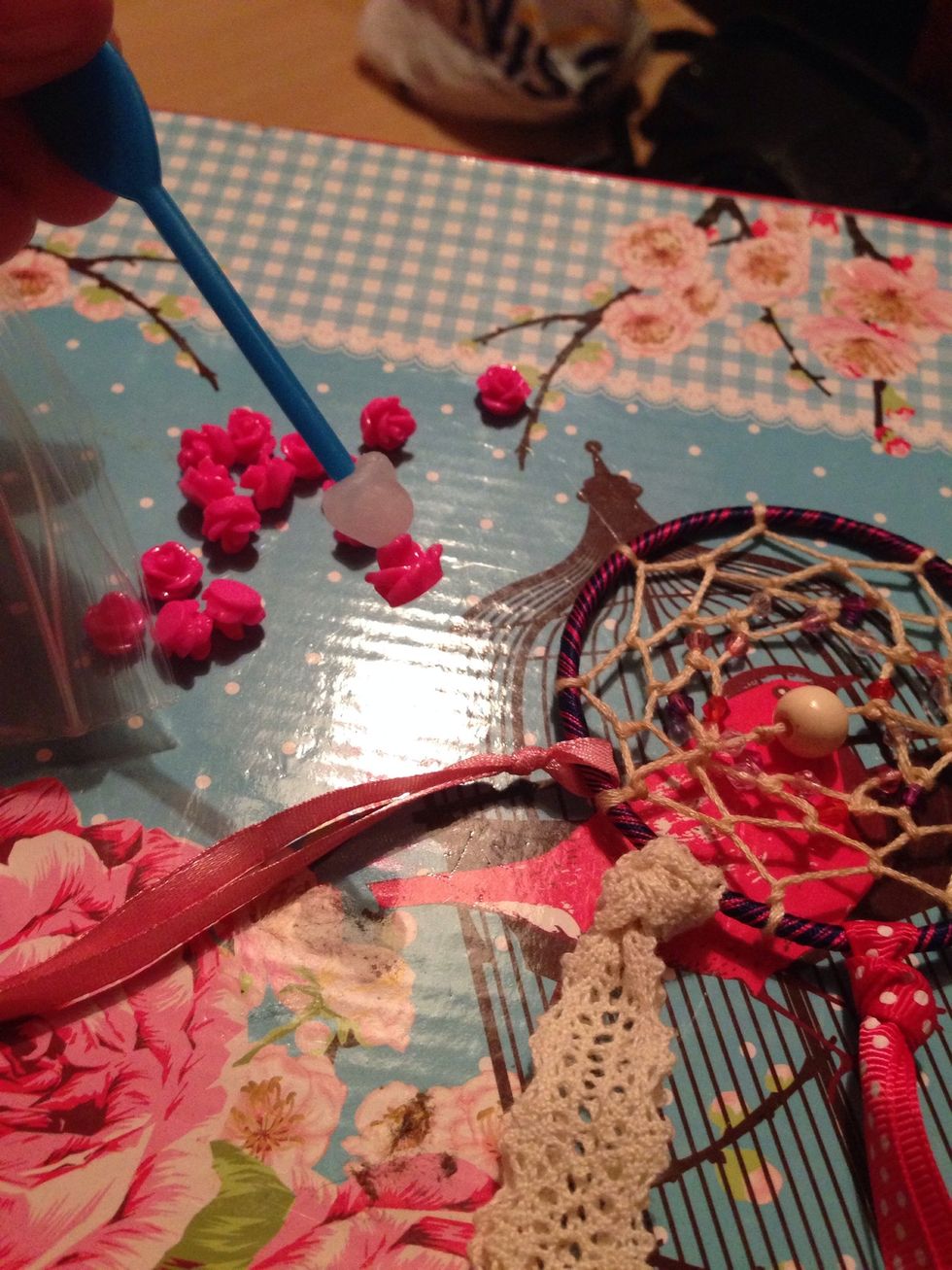 As I'm using industrial glue I'm using a gem holder for positioning the roses with the glue on (this tool is not a must have)
Begin glueing the resin roses on the bangle to create to look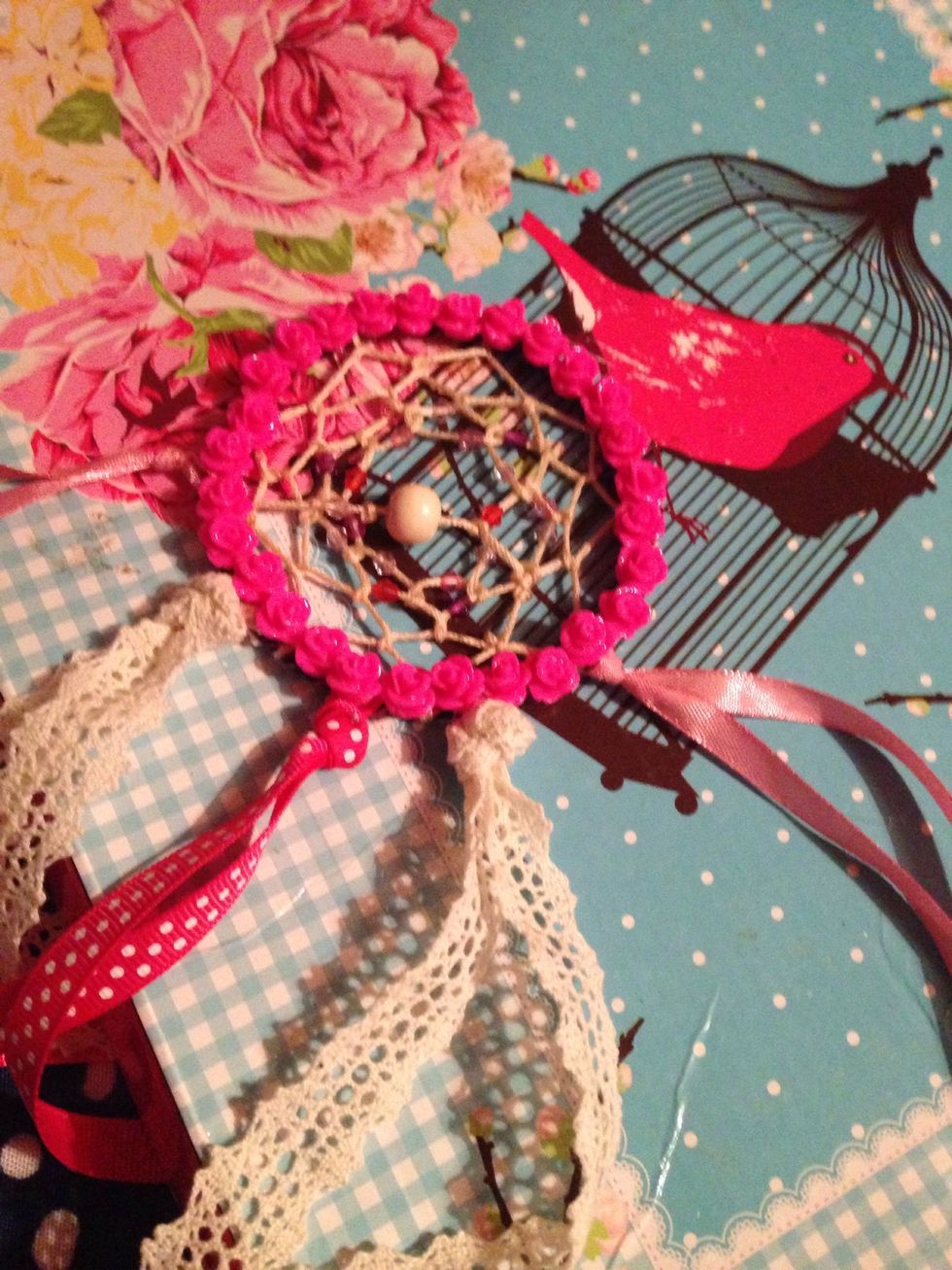 Leave 24 hours for glue to dry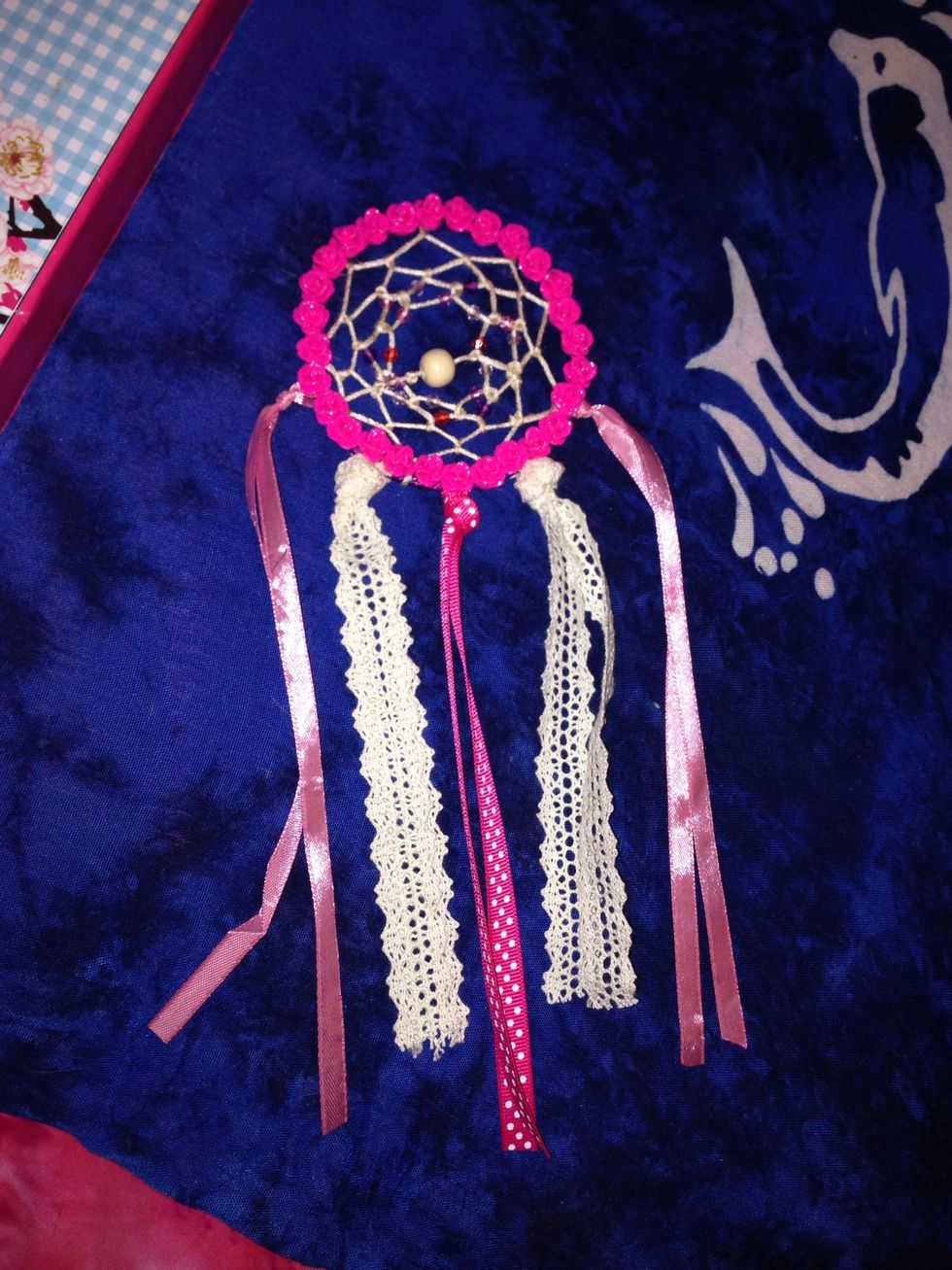 And da-daaaaaa 😊⭐️ Hope you enjoyed!
1.0 Bangle
1.0yd Embroidery thread
1.0pch Beads (if you like 😊)
2.0m Ribbon (to your colour)
60.0cm Crochet lace
25.0part Decorative resin roses
1.0tsp E6000 industrial glue/super glue