Create a Set of Greeting Cards With Brandy
8
I started out by applying a coat of gesso to heavy cardstock pieces. I already have them cut to fit on my card bases.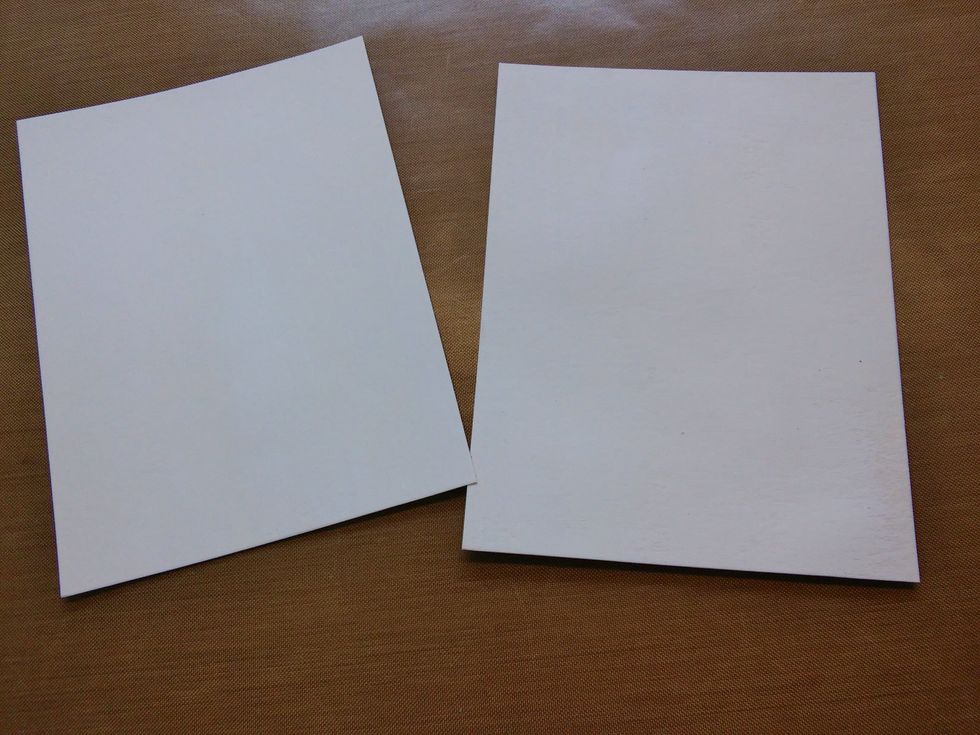 Next I used my Chevron stencil and some paste to give my cards texture.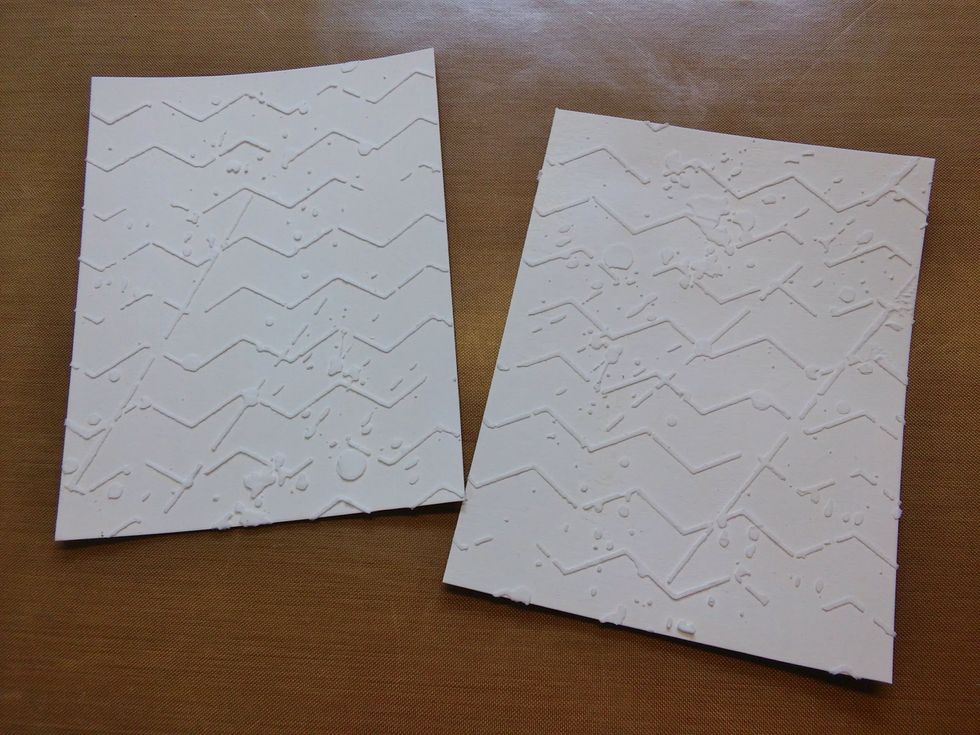 I give my cards a few sprays of water, then w/ gorgeous Fiesta Velvet paint, I dab a little on some parts of the surface. Keep dabbing it well until only a few thick spots are left.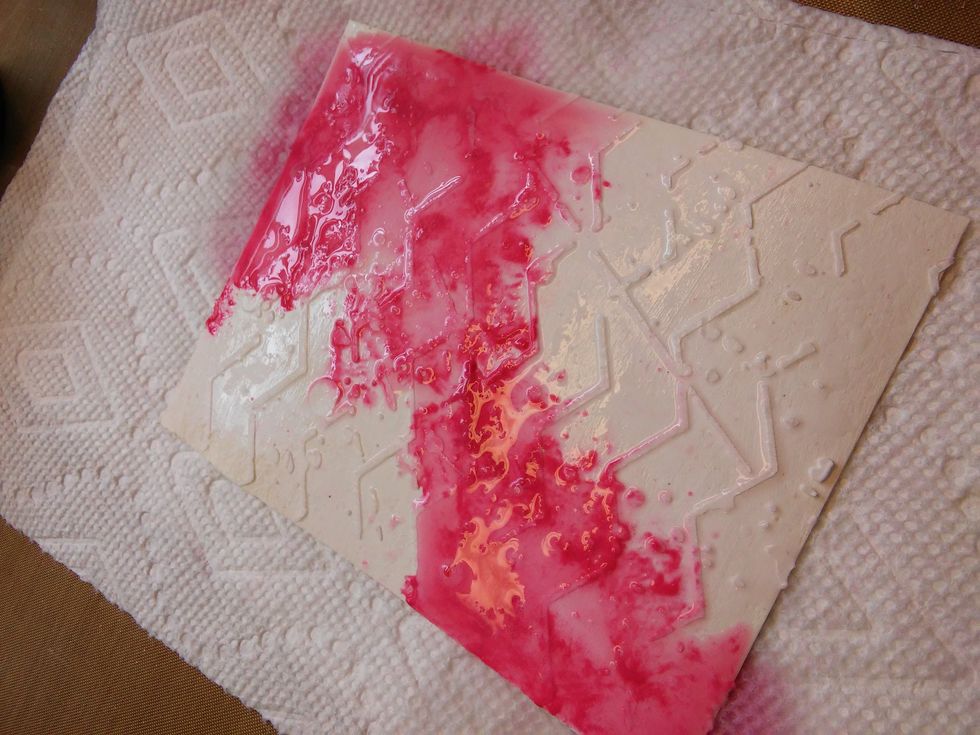 Then dry with heat tool. It leaves a great result!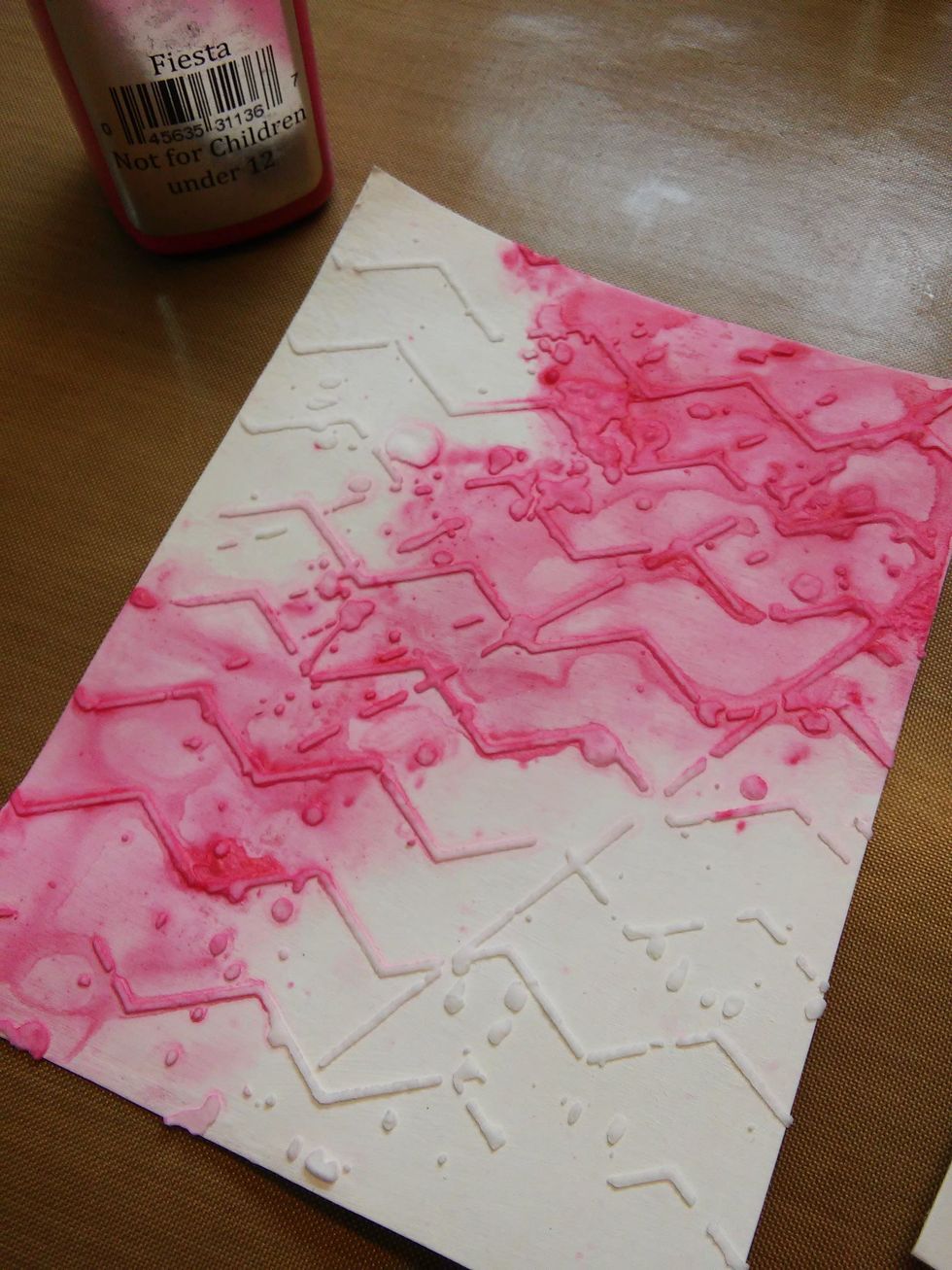 Again, i do it with the other card too.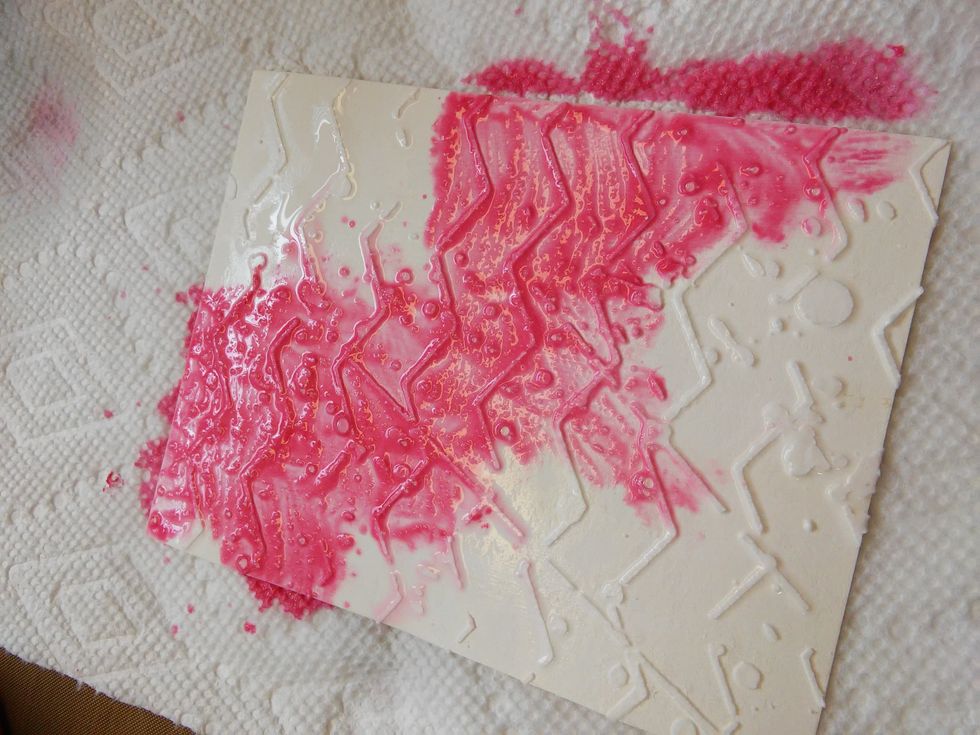 Beautiful.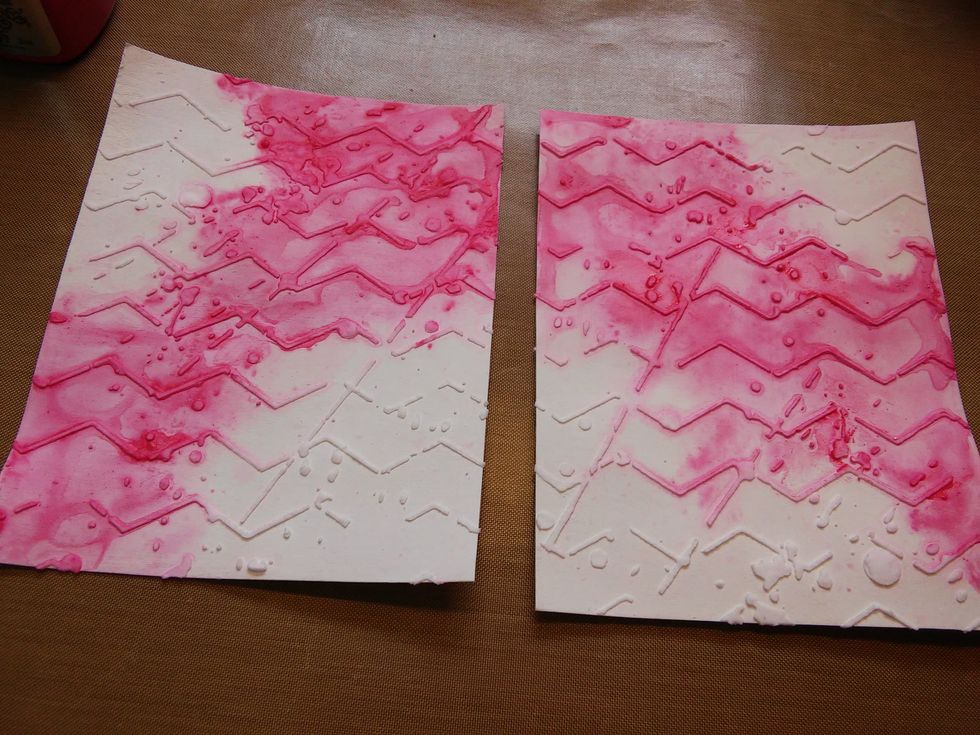 For fun with a contrasting green color, I chose Tink Sorbet paint! Water it down smooth, then brush a little in the remaining corners. Using a paint brush splatter a little around on the card too.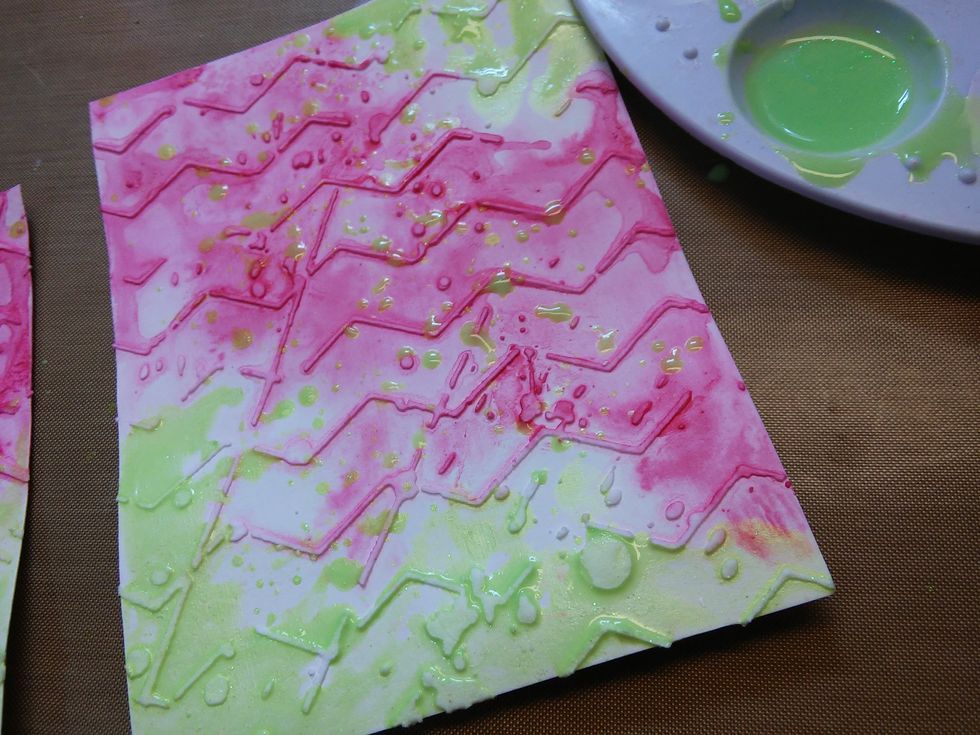 When it dries that green is going to sparkle!!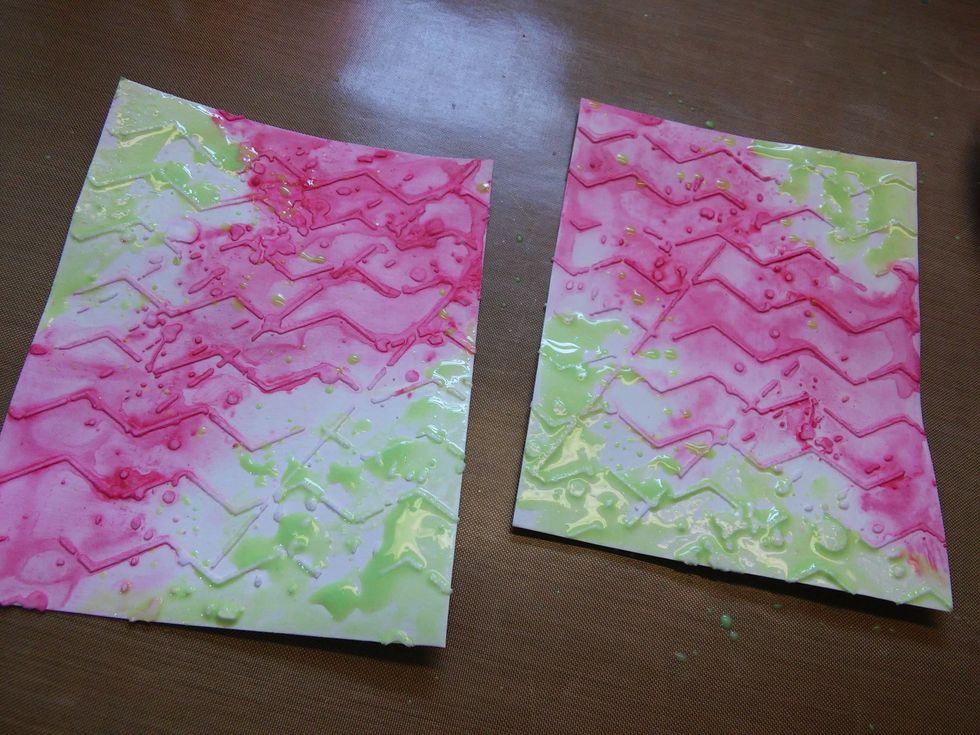 To start my embellishing, I added some coordinating flower trim and glued it down with Fabri-tac glue. For more interest I added a few spots of text with a stamp and ink.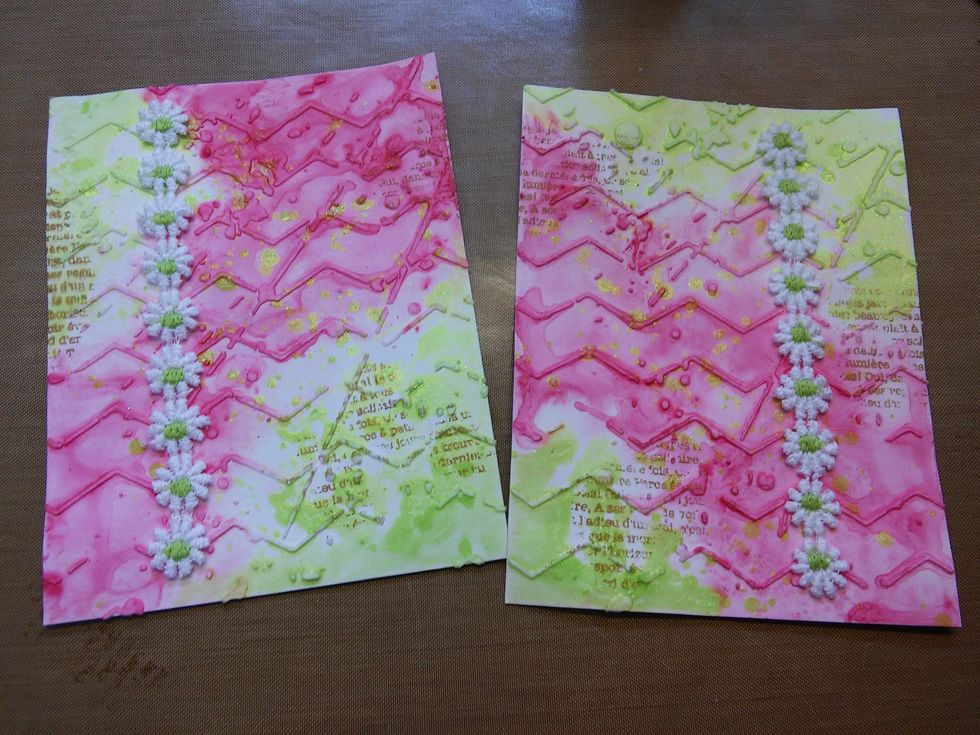 Now for some chipboard accent pieces and wood wool.
Once you love the flower placement, glue them down.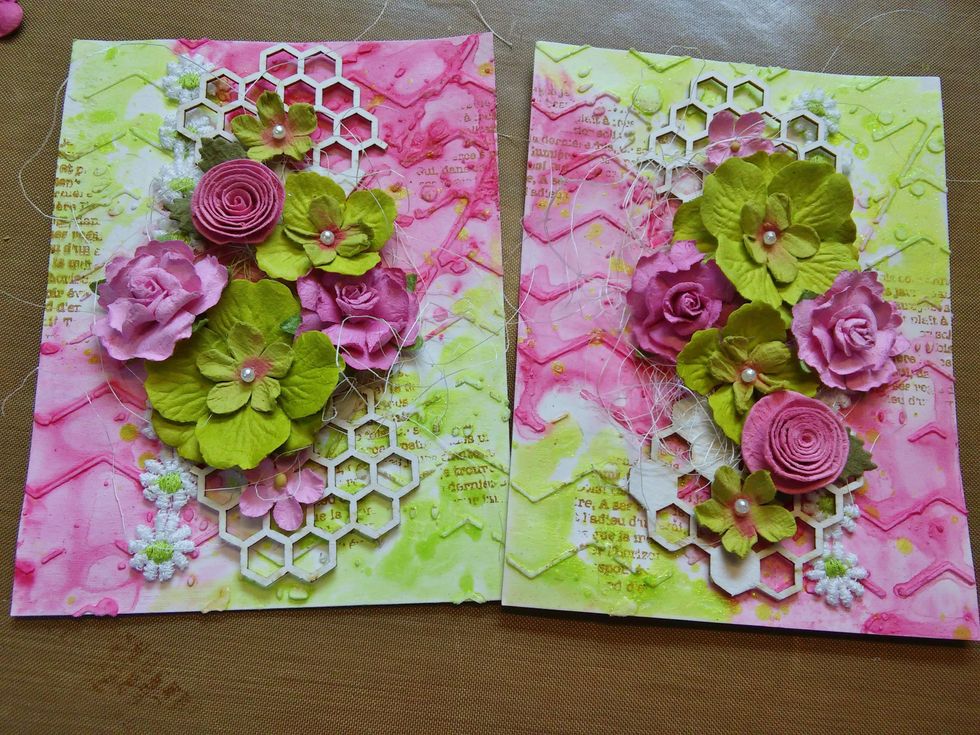 Lastly I add a few paper clay embellishments and titles!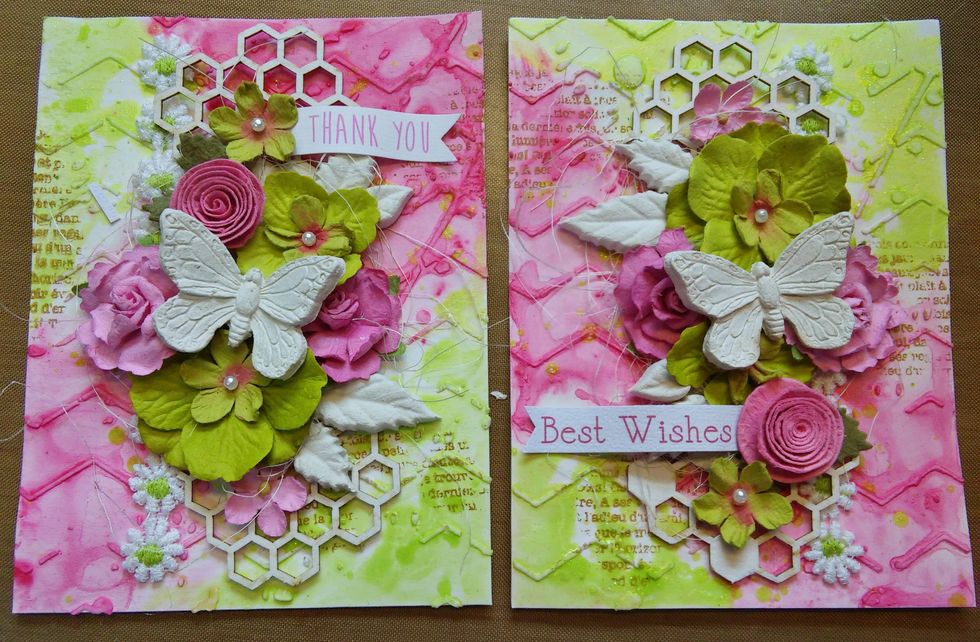 All done! I like to adhere my finished cards to their bases with double sided tape instead of glue. It minimizes any warping the cardstock did while creating.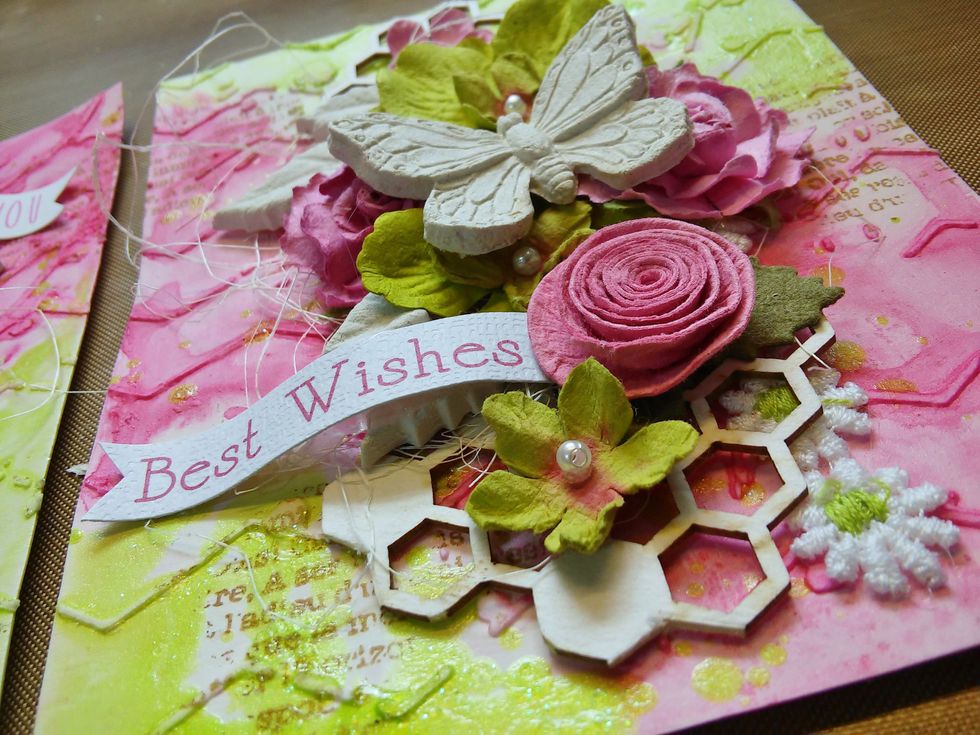 Now I have two once of a kind cards to brighten someone's day! Thanks for stopping by. I hope I've inspired you!!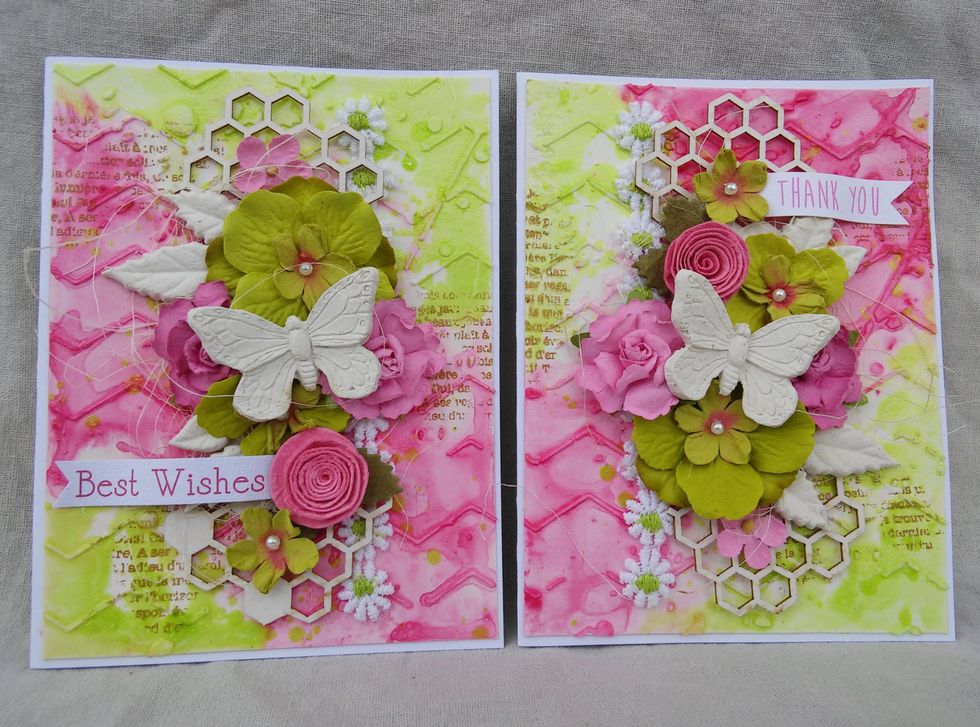 Chevron Stencil
Fiesta Velvet Paint
Tink Sorbet Paint
Art Anthology
Art Anthology is a manufacturer of dimensional mediums.\n\nCome chat with us in our Facebook Group: Art Anthology Adventures in Art